How to create a savory strawberry olive-oil smoothie
Create a Savory Strawberry Olive-Oil Smoothie
187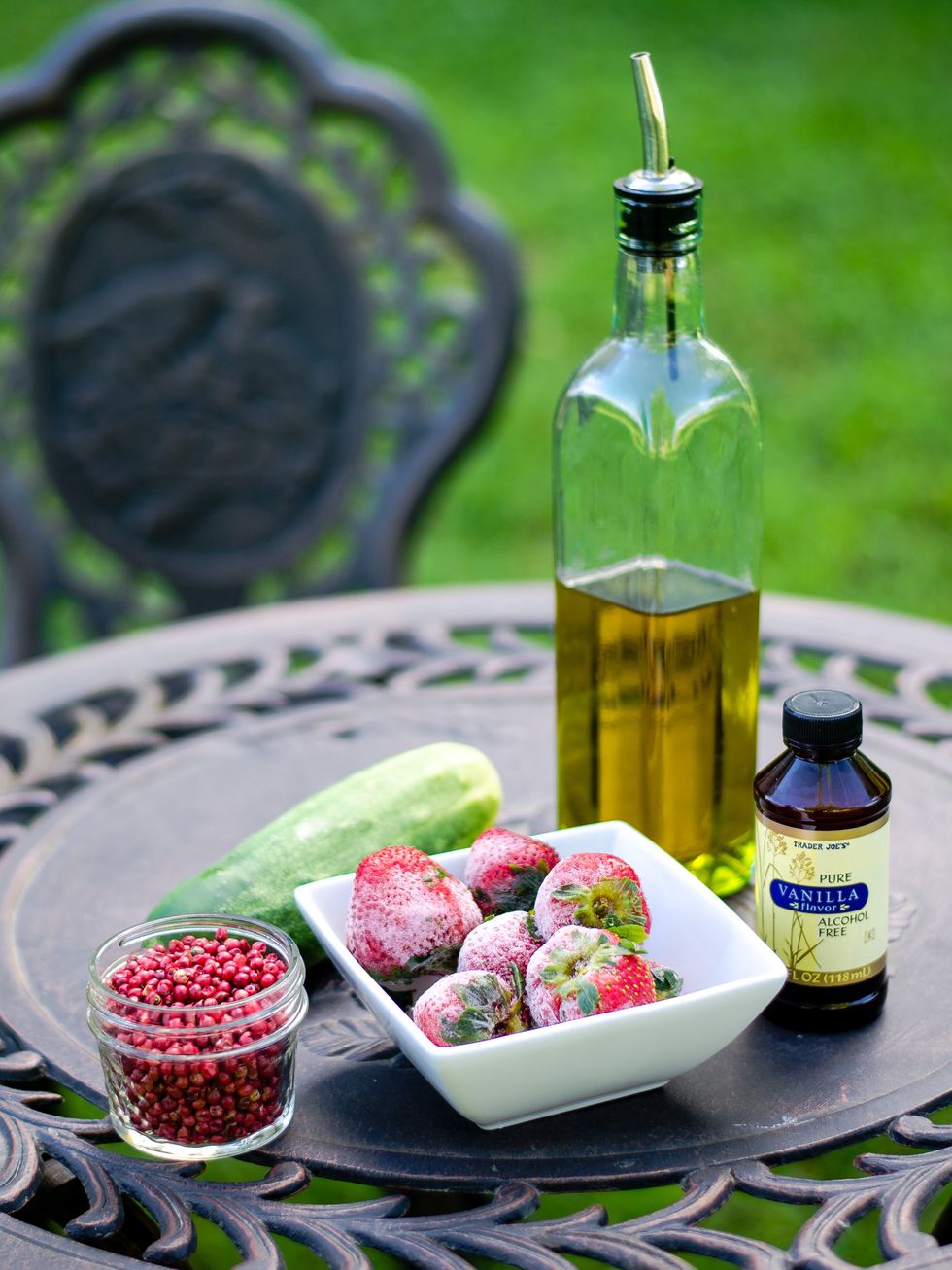 Assemble all your great ingredients ... don't forget the pink peppercorns!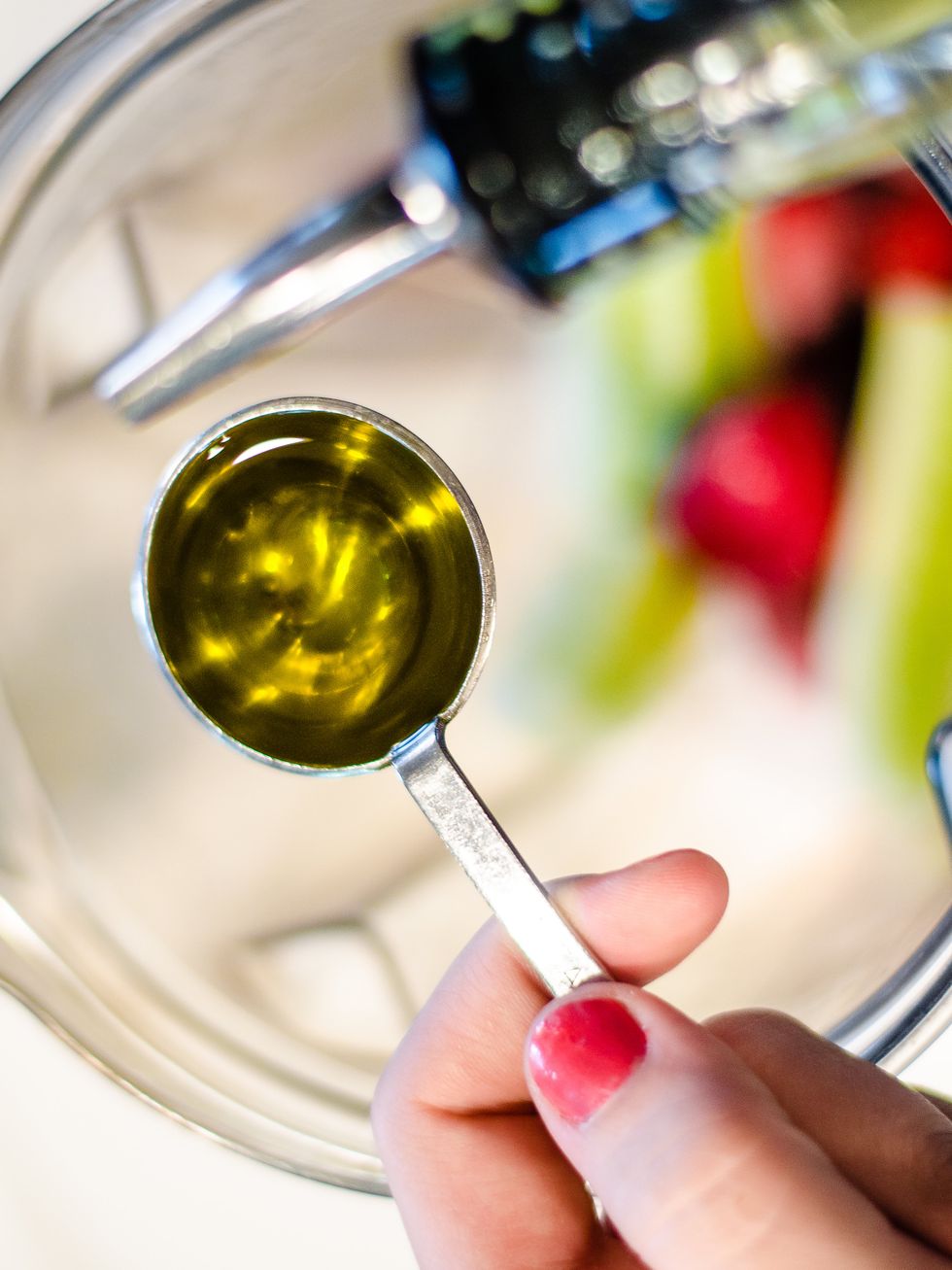 Measure out Oil and Vanilla. Place all ingredients into a blender and whirl to perfection!
If you have never used pink peppercorns before, you have to try them!! They are very unique and have a lot to offer in many recipes.
Using the peppercorns for a garnish in this savory smoothie highlights the "special-ness" of them. The smooth glistening olive oil on top lets them be the star of the show!
Garnish with a teaspoon of slightly crushed pink peppercorns and a drizzle of olive oil.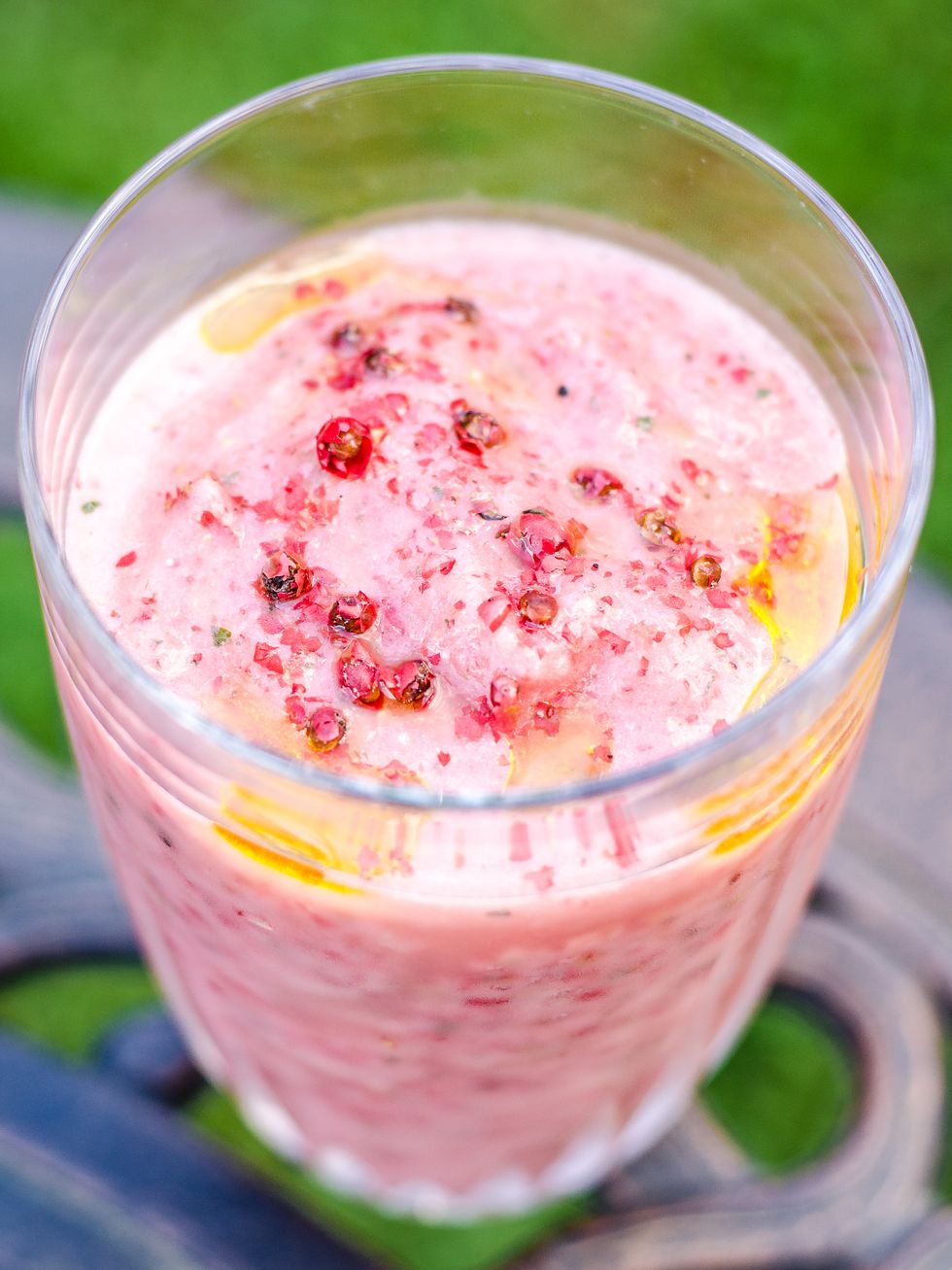 Enjoy your delicious savory smoothie!! I hope you had fun stretching your palate and combining new, bold flavors. I certainly love drinking a glass of this amazing untypical strawberry smoothie!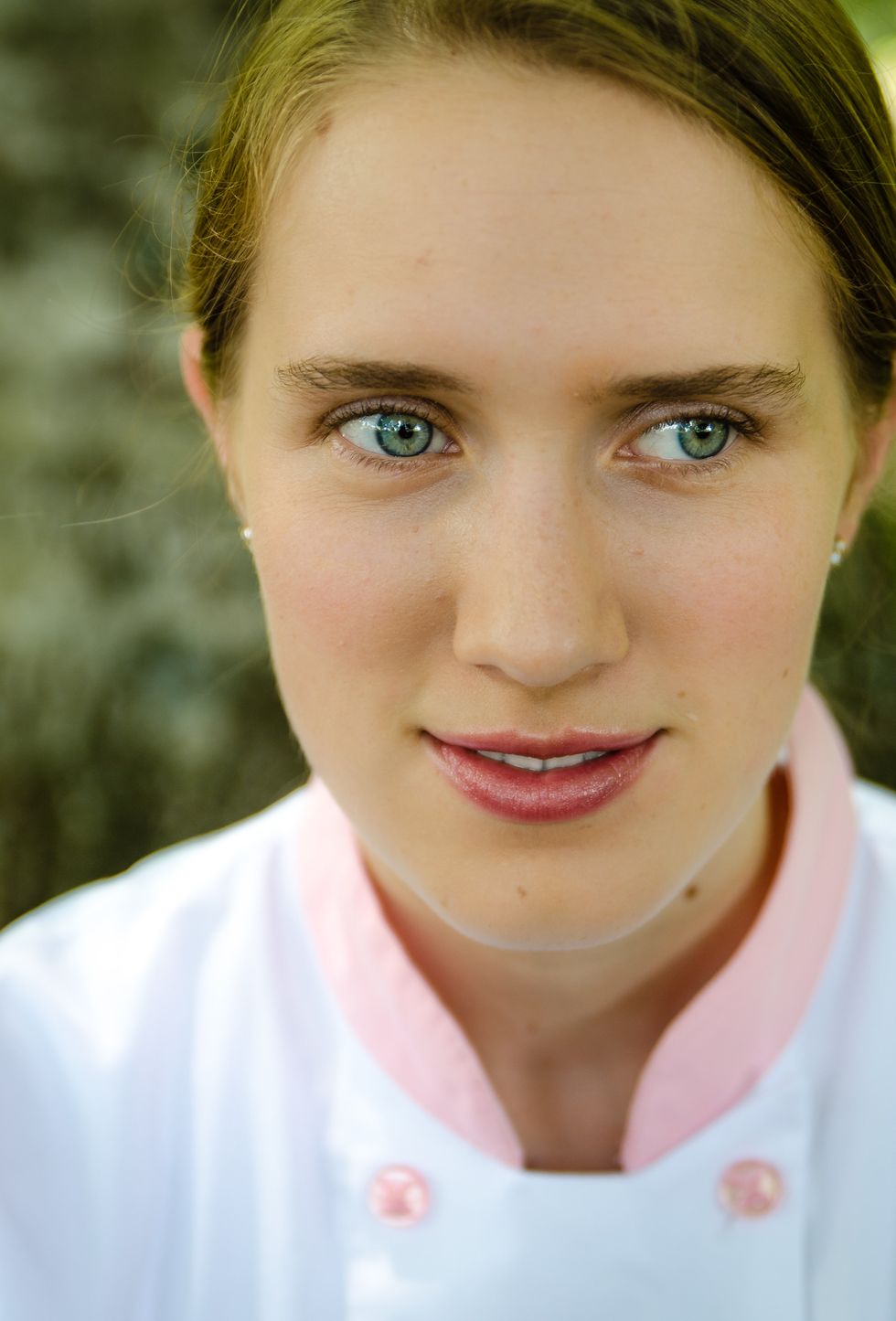 Thank you for stopping by for this unique smoothie recipe! For more creative inspiration, visit my website: HannahsFoodJourney.com What did you like? Let me know at: hannahsfoodjourney@gmail.com
1.0c Frozen Strawberries
1/2 Cucumber, Peeled
1.0Tbsp Extra Virgin Olive Oil
1.0tsp Pink Peppercorns
1.0tsp Vanilla Extract
Chef Hannah Heinz
Crazy about food science! Creative Chef and Certified Holistic Health Practitioner. Shares international flavors and experiments on her food blog