Create a "Save the Boo Bee's" Decorated Bra
1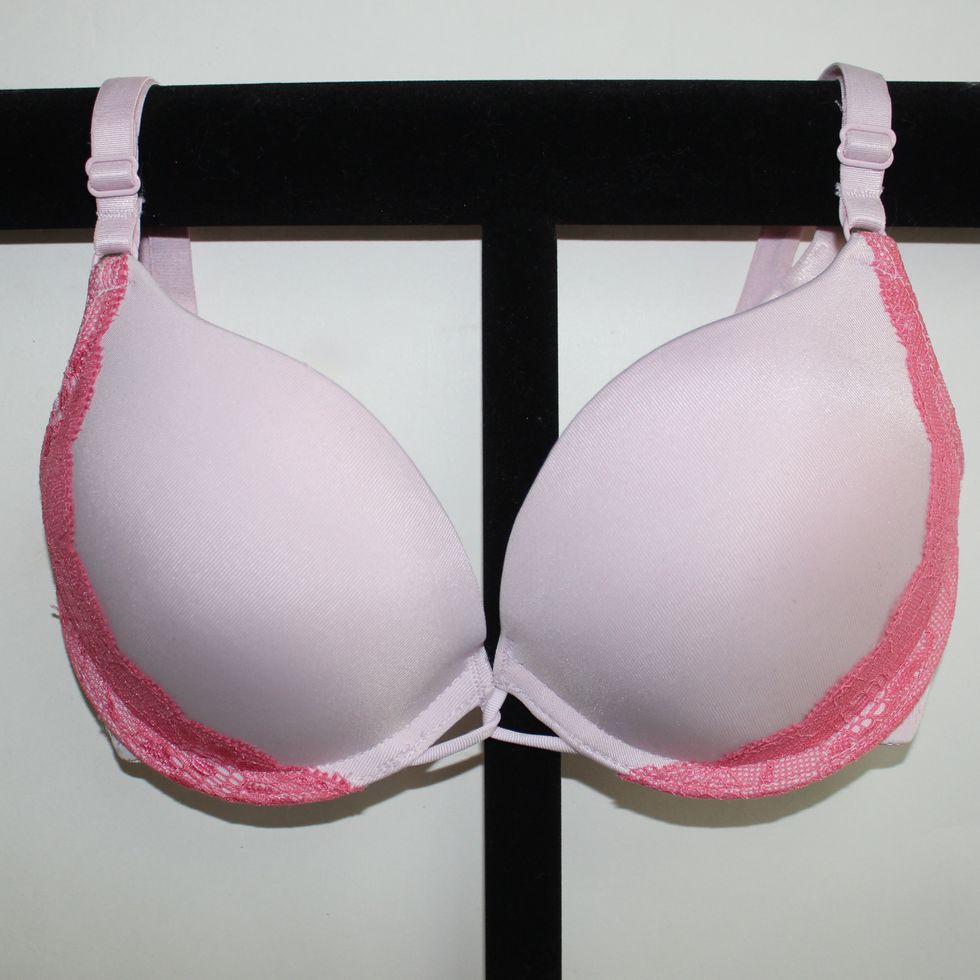 I bought a very inexpensive "very padded" bra to decorate. I figured since it was supper stiff it would work best.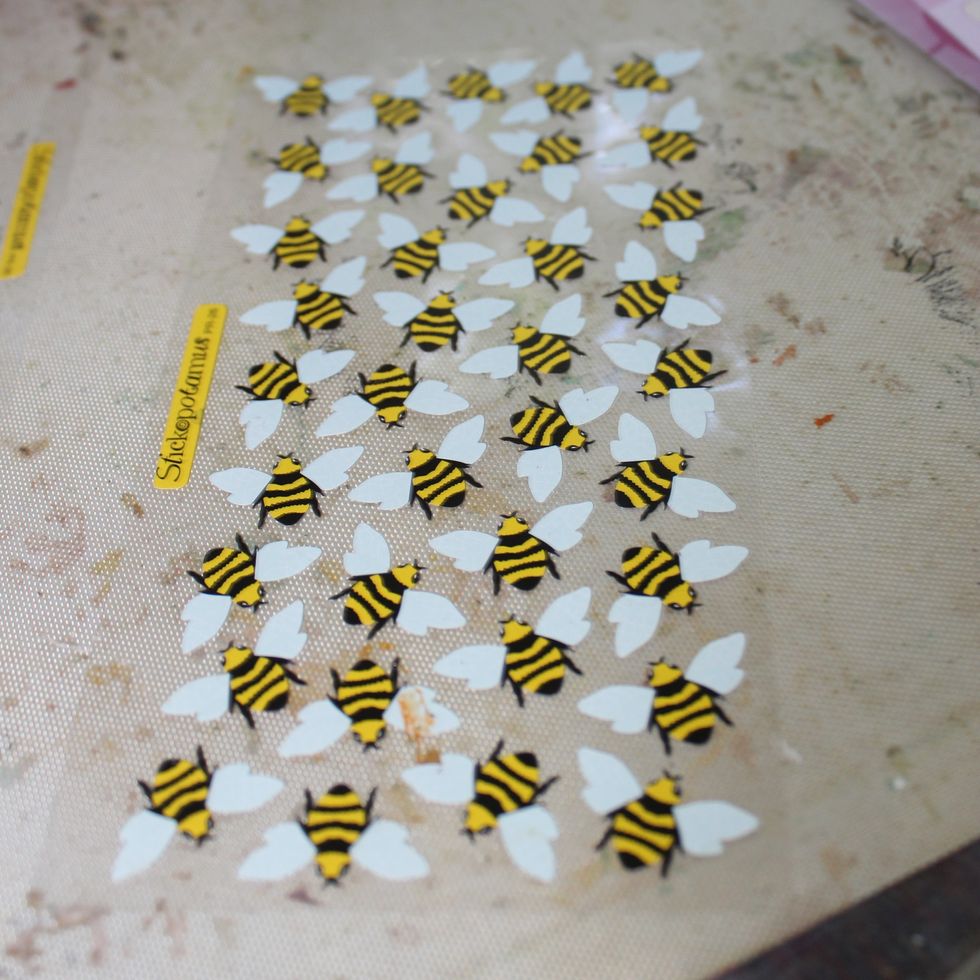 I also had these Bee stickers in my stash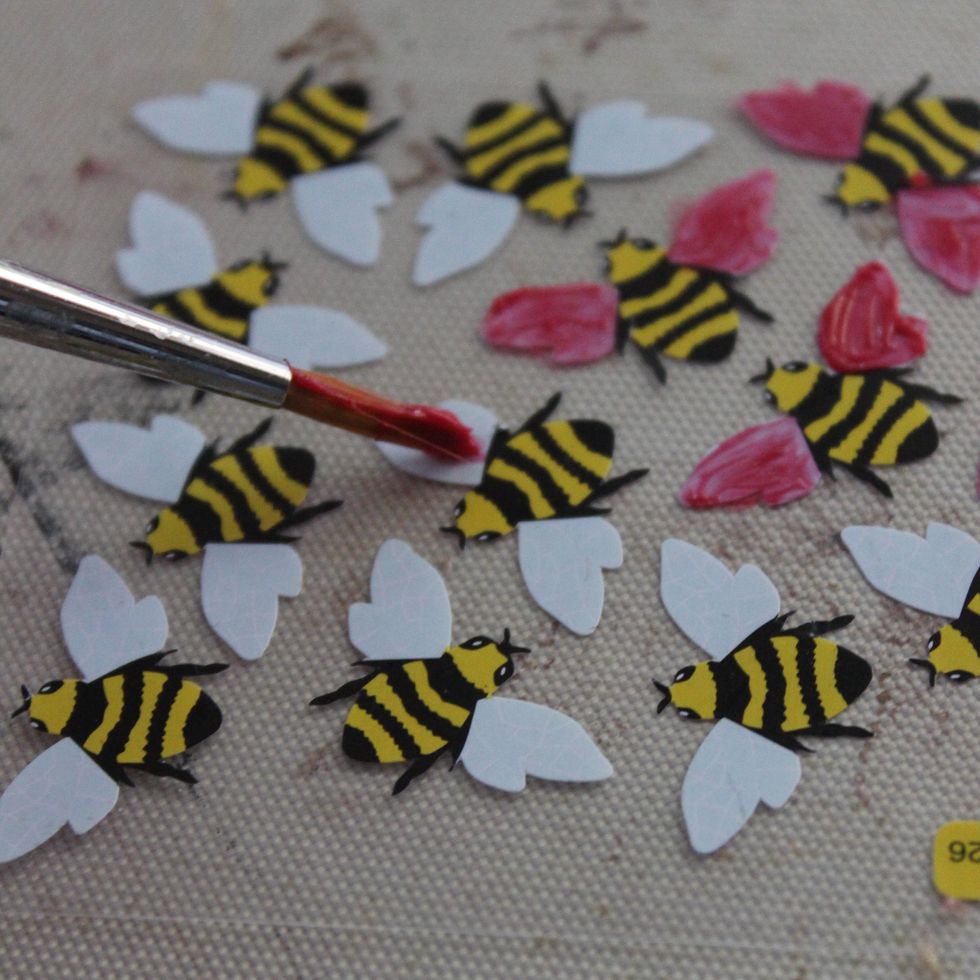 I painted the wings of all the Bee's with Sorbet in Mi Bella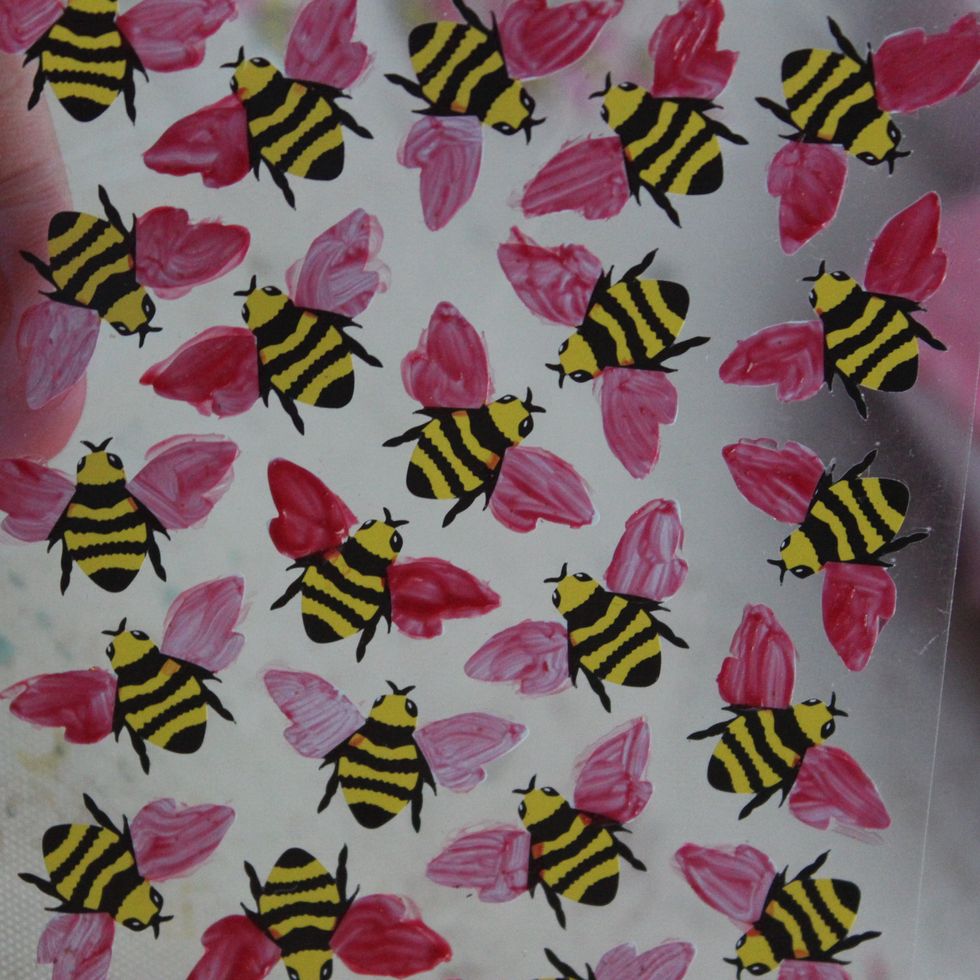 This way I would incorporate the pink onto the Bee's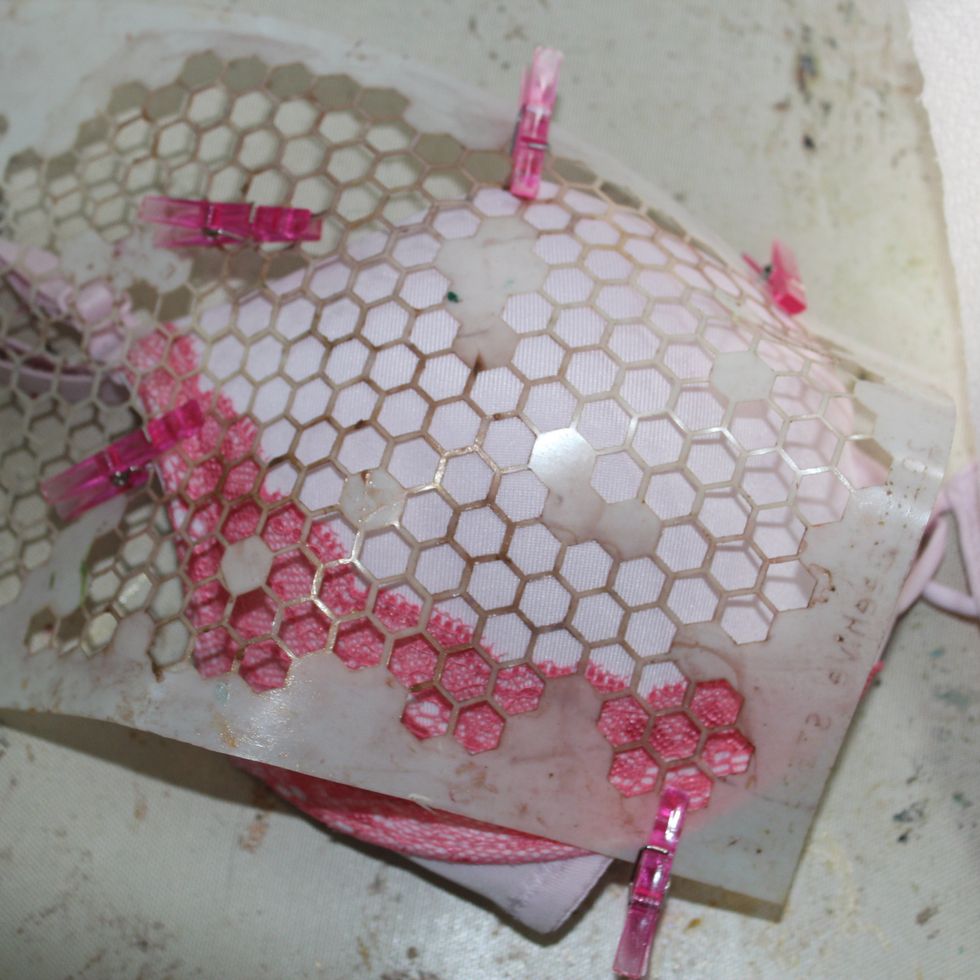 I attached the Beehive stencil using little clips.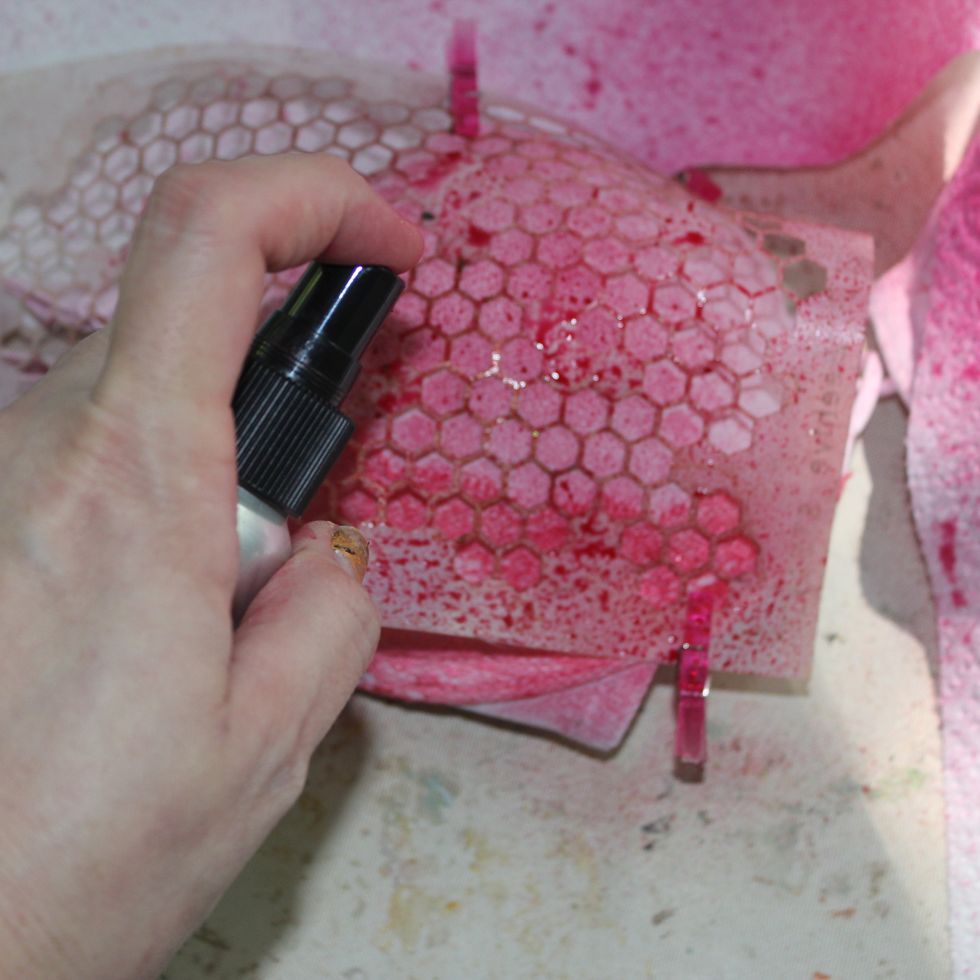 Then using Colorations in Barbie I misted the entire cup. Then I repeated the steps to the second cup.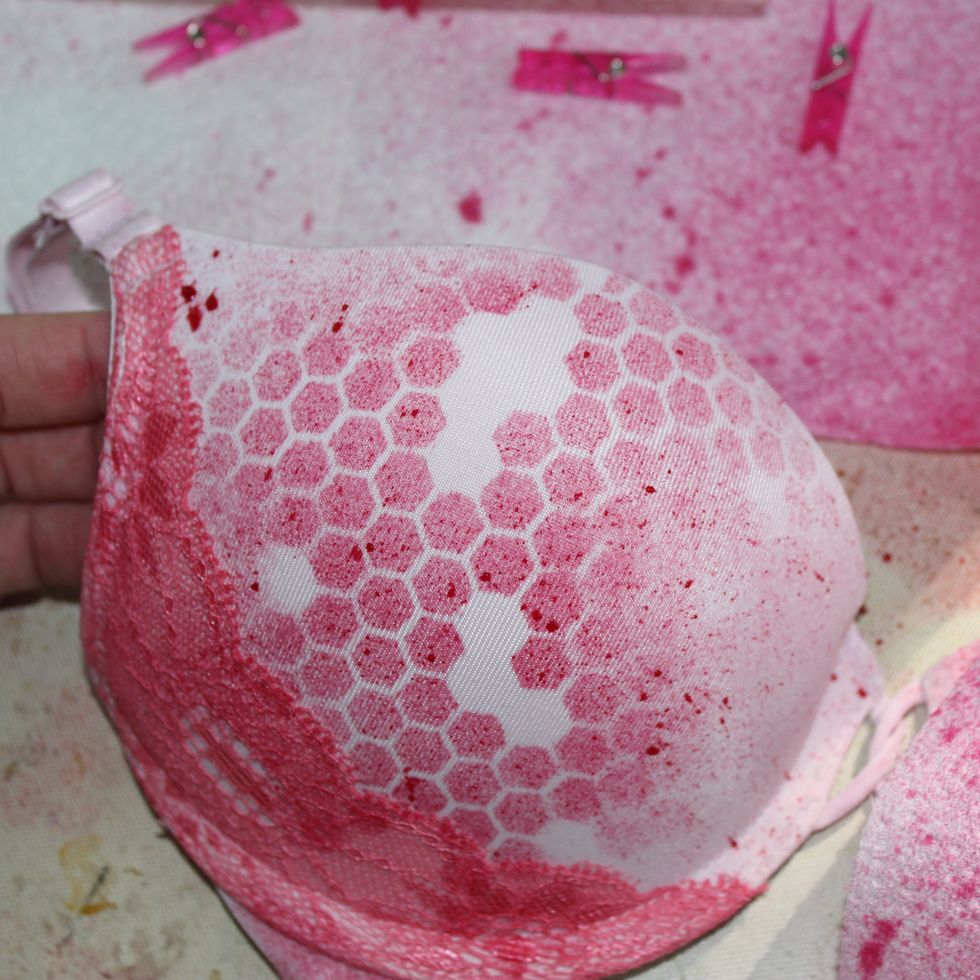 This is what it looked like before it dried. Once it dried the stretchy fabric sorta adsorbed it so much that it muted the bright color.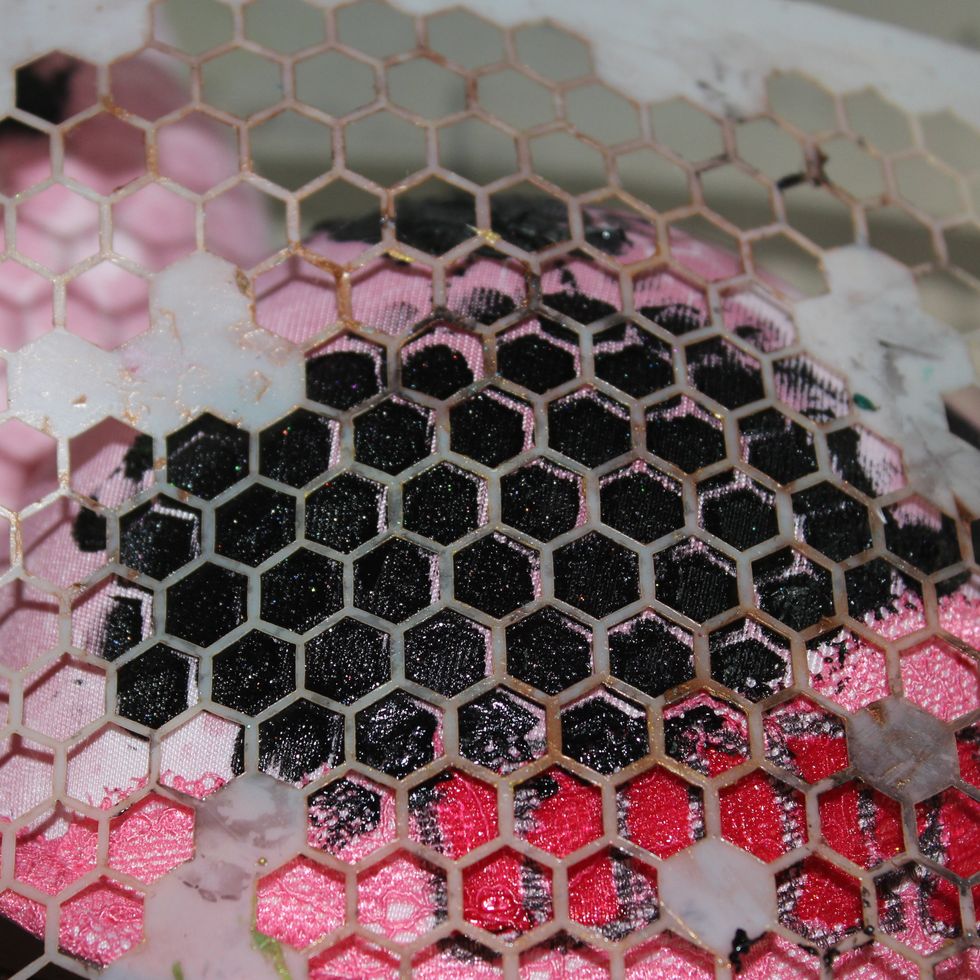 So I decided to apply some Sorbet in Black Leather Jacket to using the same stencil over some areas of the cups.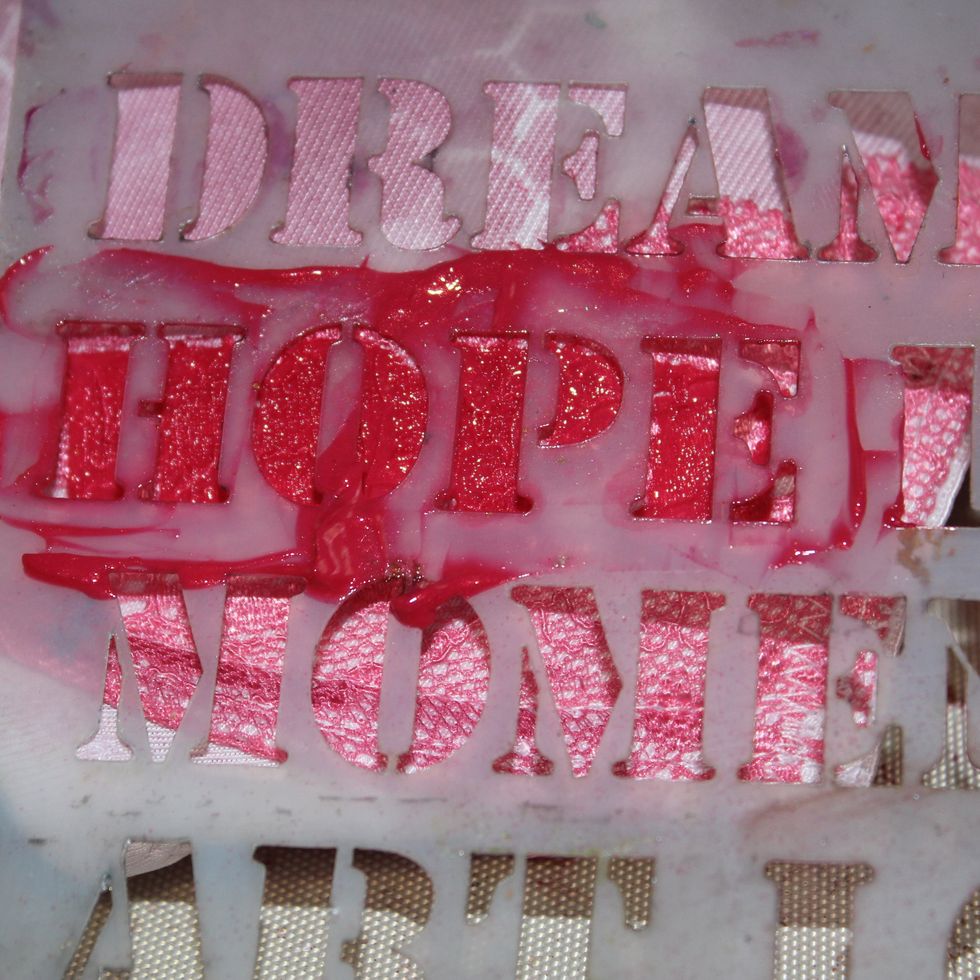 Then I added the word "Hope" using Sorbet in Mi Bella and the Soliloquy Stencil.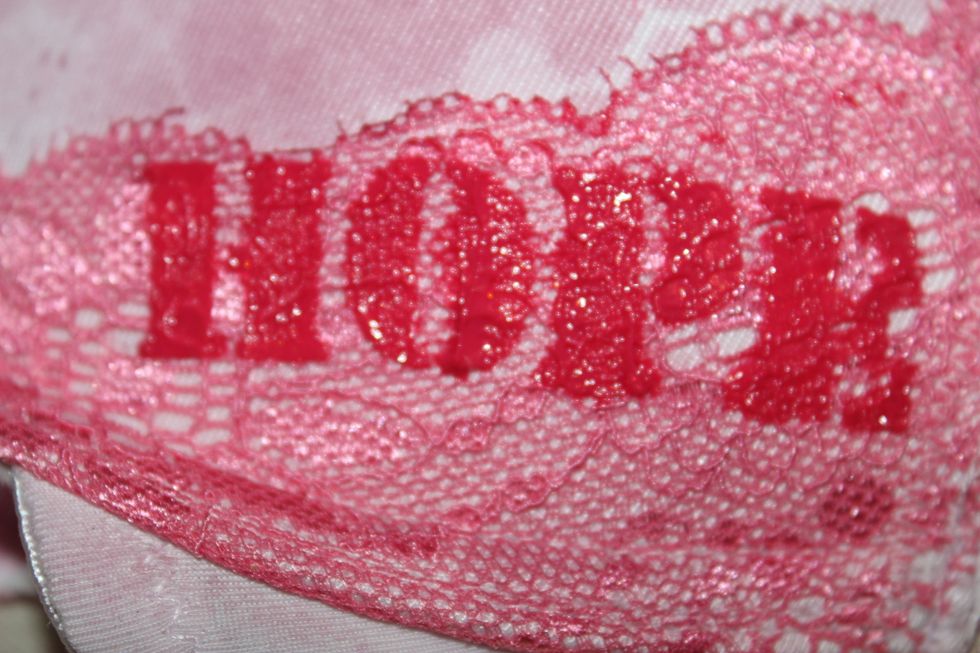 This is what it looked like once I removed the stencil.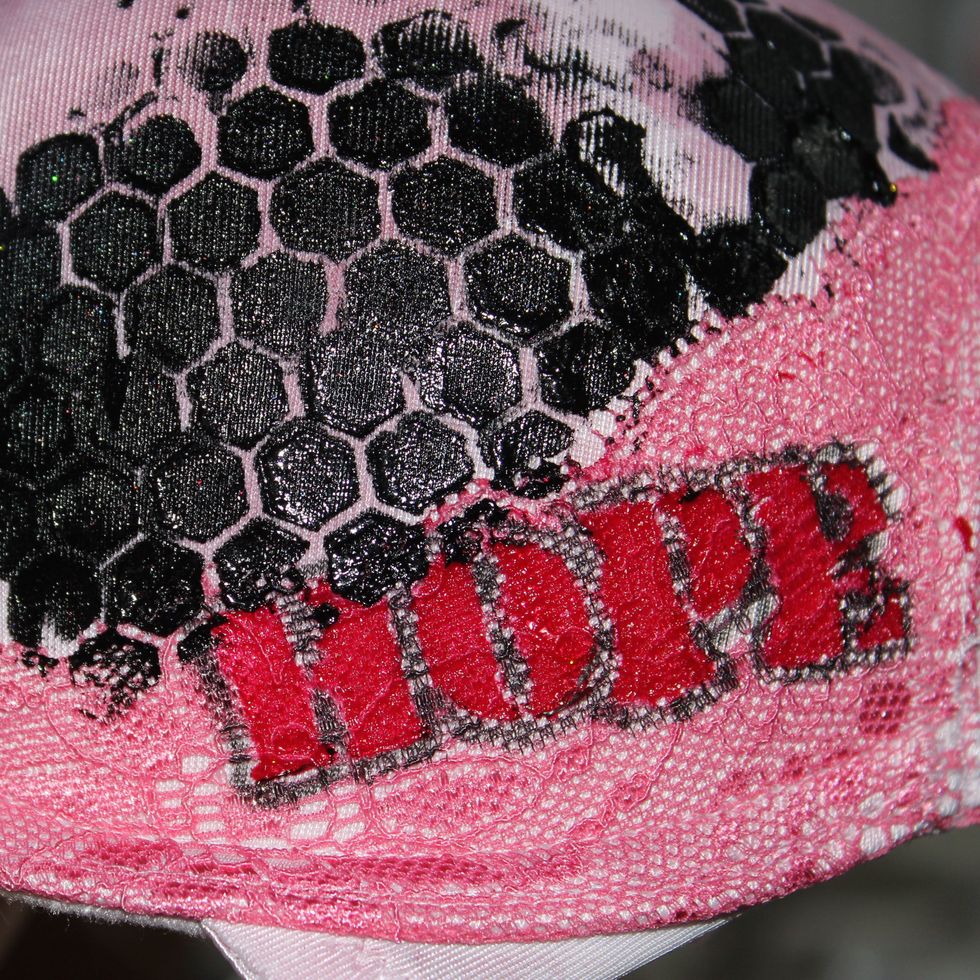 Once it was dry, I outlined the word with a Rude Pen.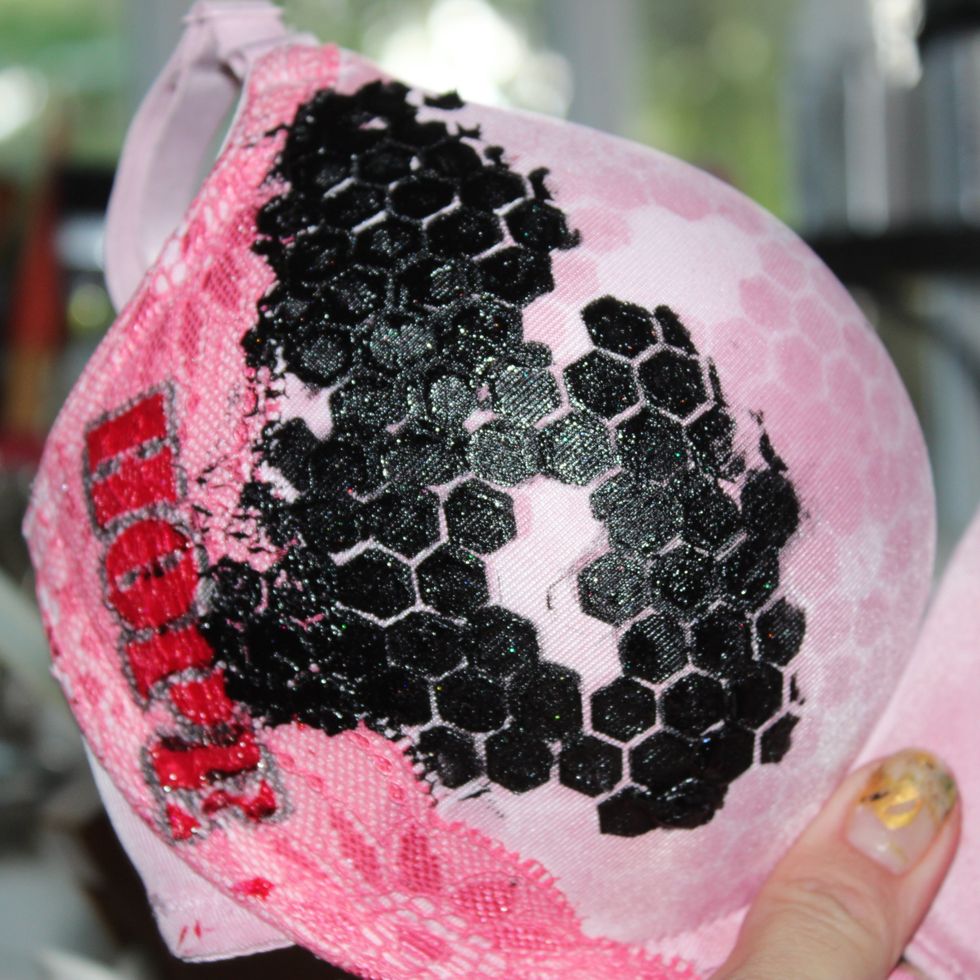 This is what the cup of the bra looked like after going over with the black sorbet.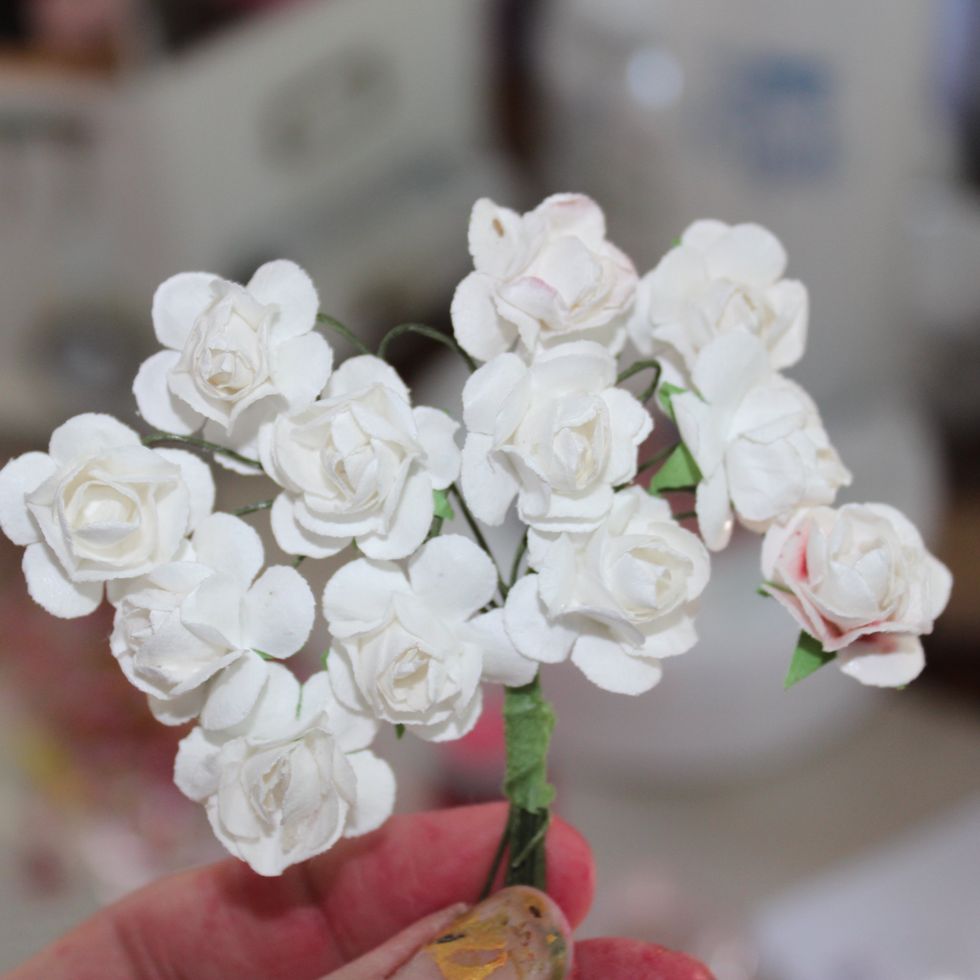 While the bra was drying I took some white paper flowers and misted them with Colorations in Barbie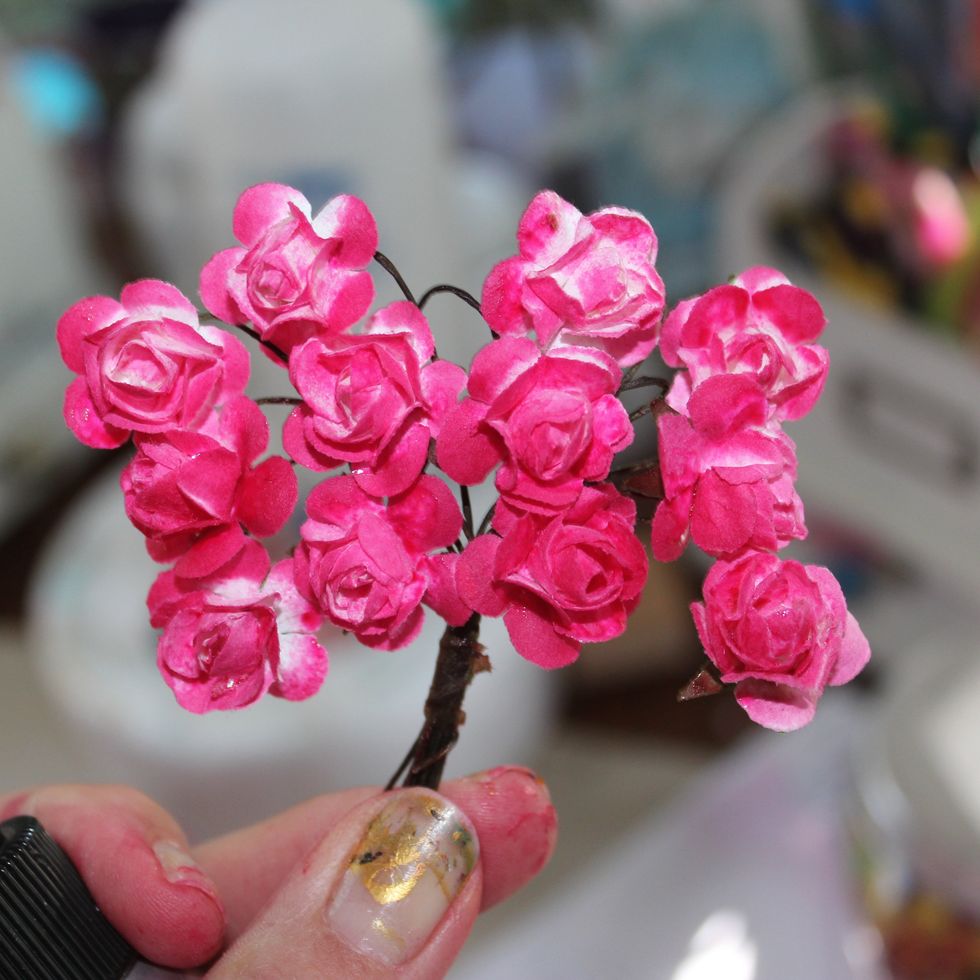 I didn't totally saturated them with the spray. I left some of the white show thru.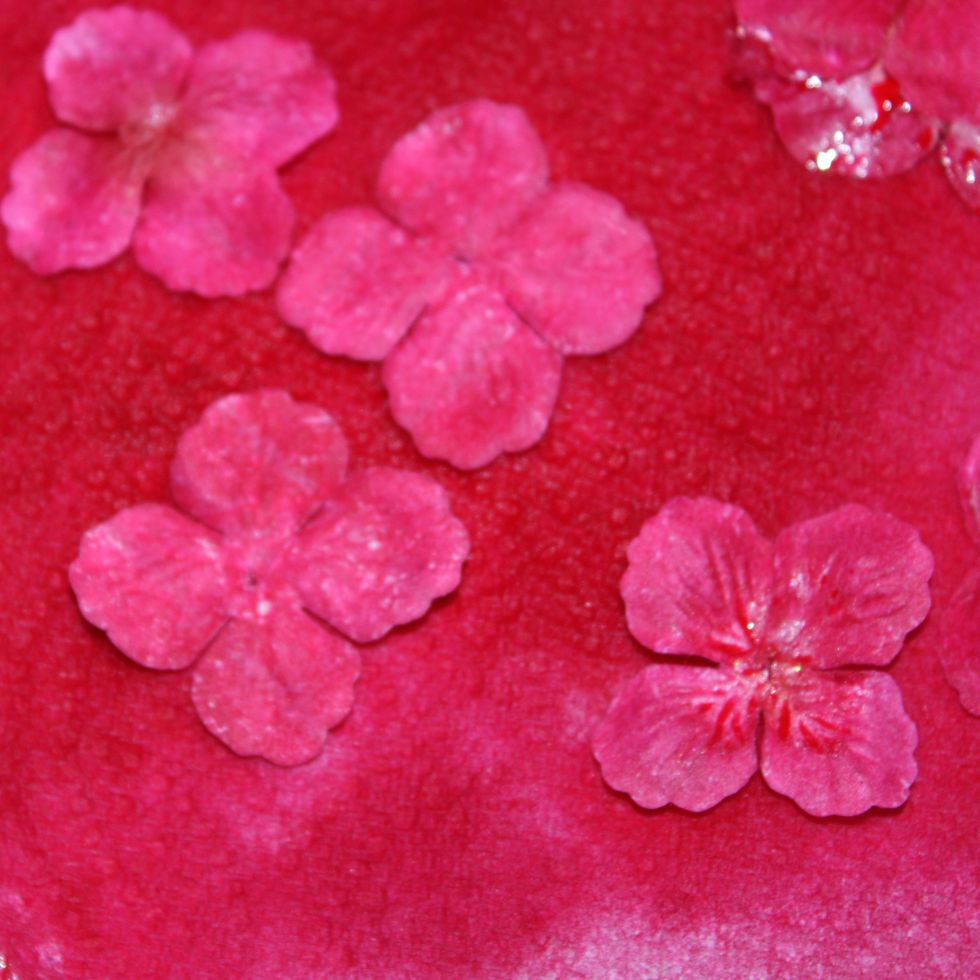 I also sprayed some other paper flowers.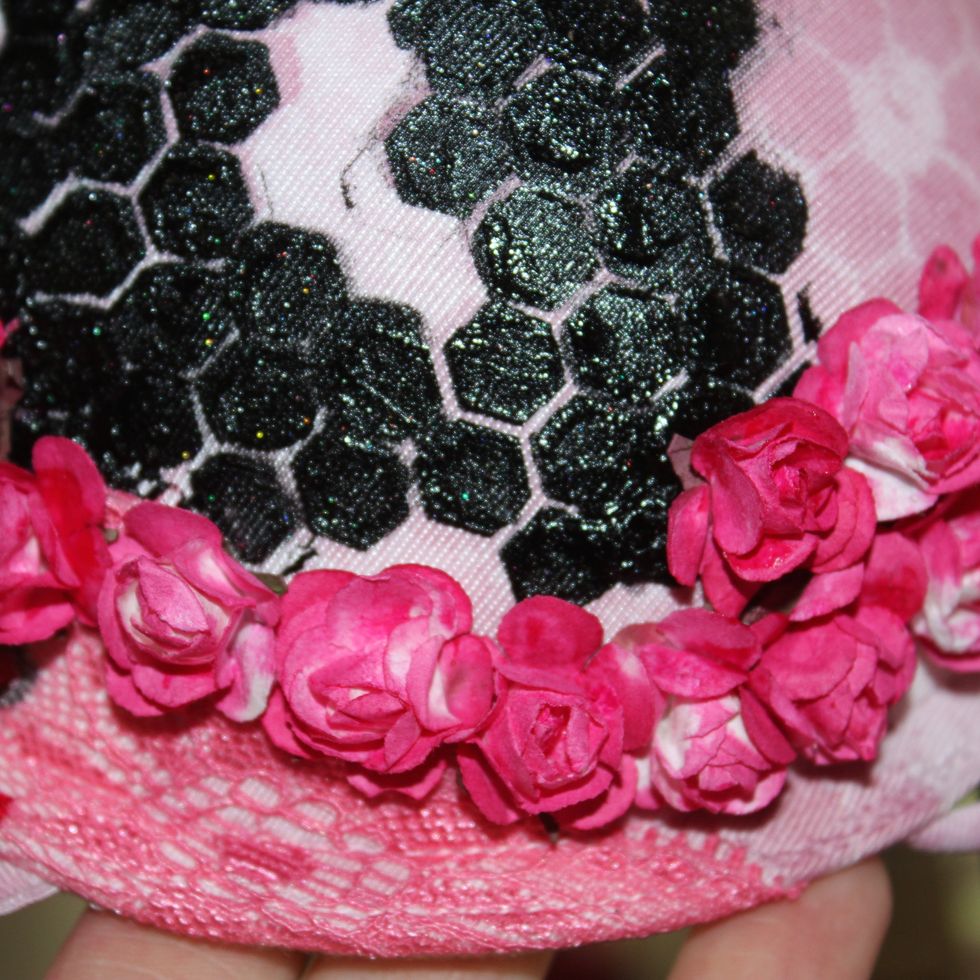 Once the bra and the flowers where dry I went ahead and glued the flowers to the bra.
Then I glued the Bees.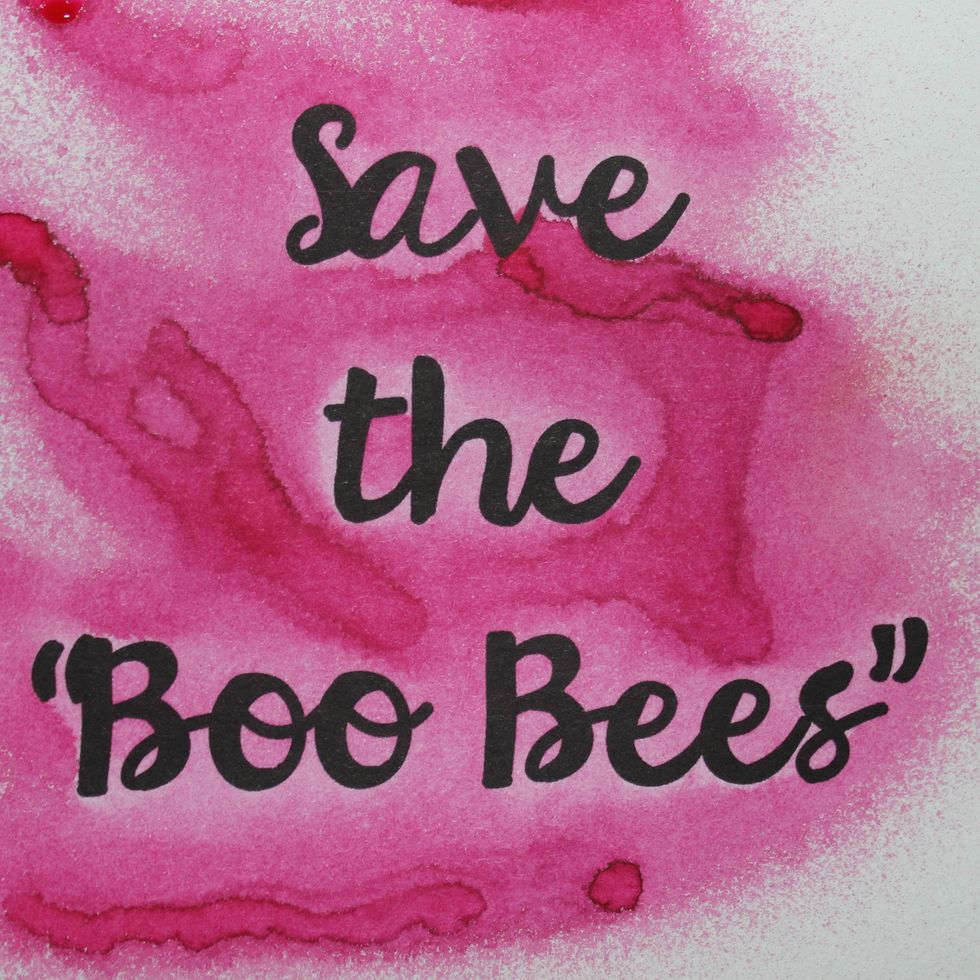 I printed "Save the Boo Bees" on a watercolor sheet and sprayed it with Colorations in Barbie, Wild Orchid and Patience. I made puddles with the Colorations and applied direct heat with a heat gun.
And Voila! Here is the finished Bra!
Pink Bra
Sorbet in Mi Bella
Sorbet in Black Leather Jacket
Colortations in Barbie
Colorations in Wild Orchid
Colorations in Patience
Art anthology dBeehive Stencil
Art Anthology Soliloquy Stencil
White paper flowers
Bee Stickers
Art Anthology
Art Anthology is a manufacturer of dimensional mediums.\n\nCome chat with us in our Facebook Group: Art Anthology Adventures in Art