Go to http://www.geekosystem.com/how-to-make-sad-keanu-cut-outs/ To view images Original Article By Geek Osystem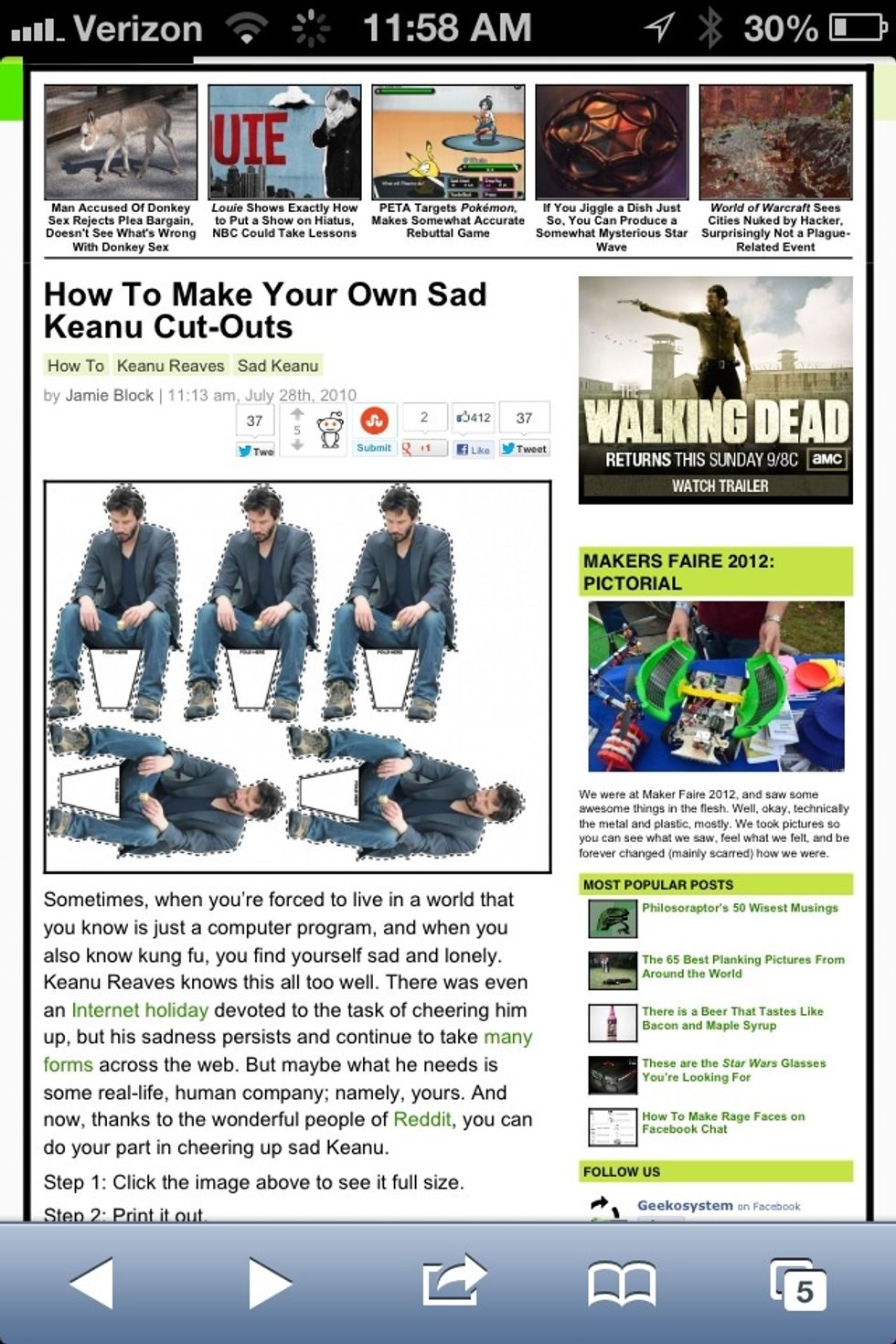 Once here - click on the image to get the full size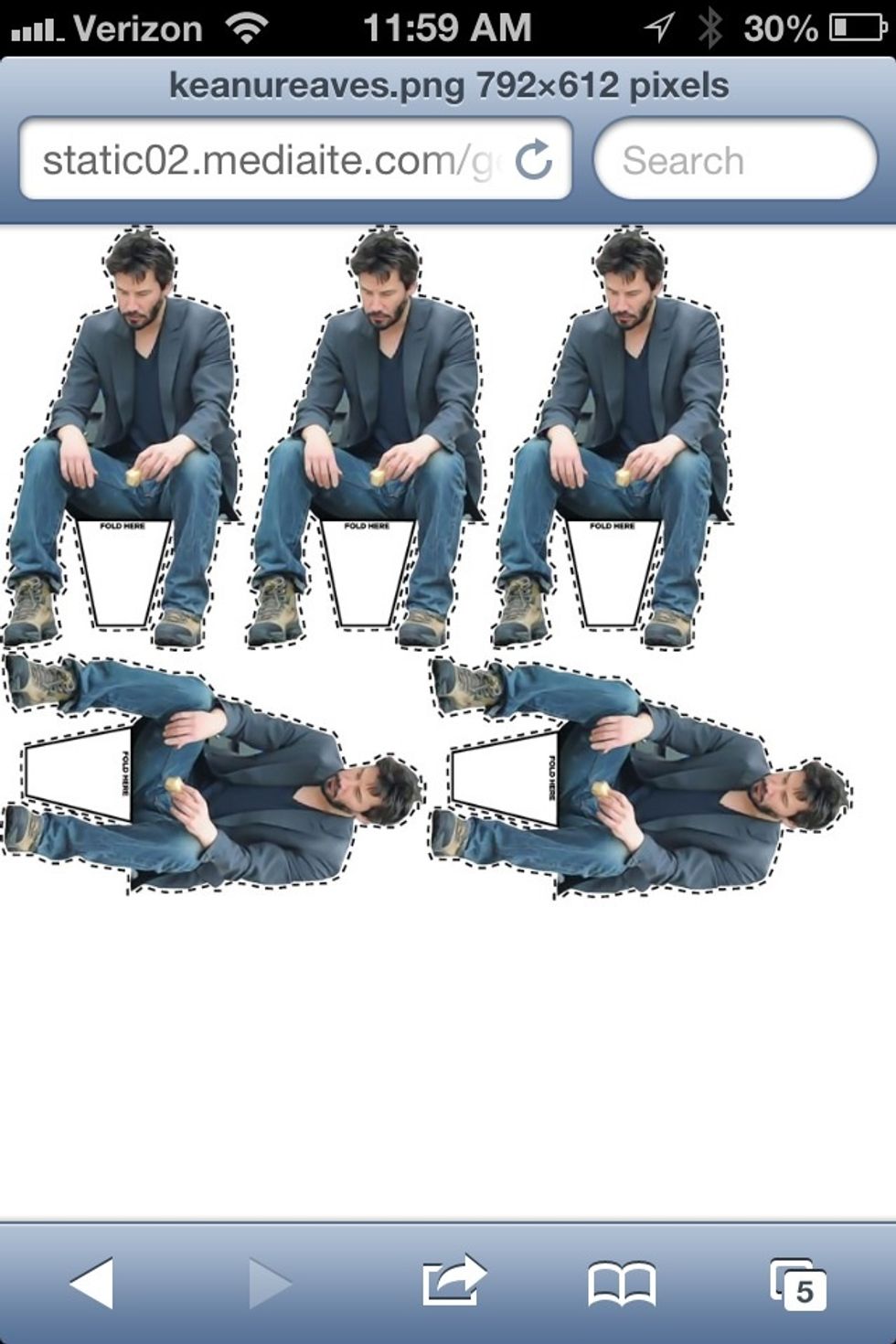 Once you have the full size. Print and then cut out
After cut out. Bend back white paper under Keanu's but and place on monitor, bookshelf or wherever.
This also works with family images, pets and whatever you want. Prank idea: Cut and place all over the town and on supermarket shelves haha
Paper Print of Keanu or any person or pet
Eric Bressi
Christian Rap Artist who blogs about Tech news, Apple and Android products. I am blessed to be married to Amanda and together we have 7 beautiful children.