How to create a rusty canvas with art anthology!
Create a Rusty Canvas With Art Anthology!
20
Prepare canvas by covering with white gesso and allowing to dry completely.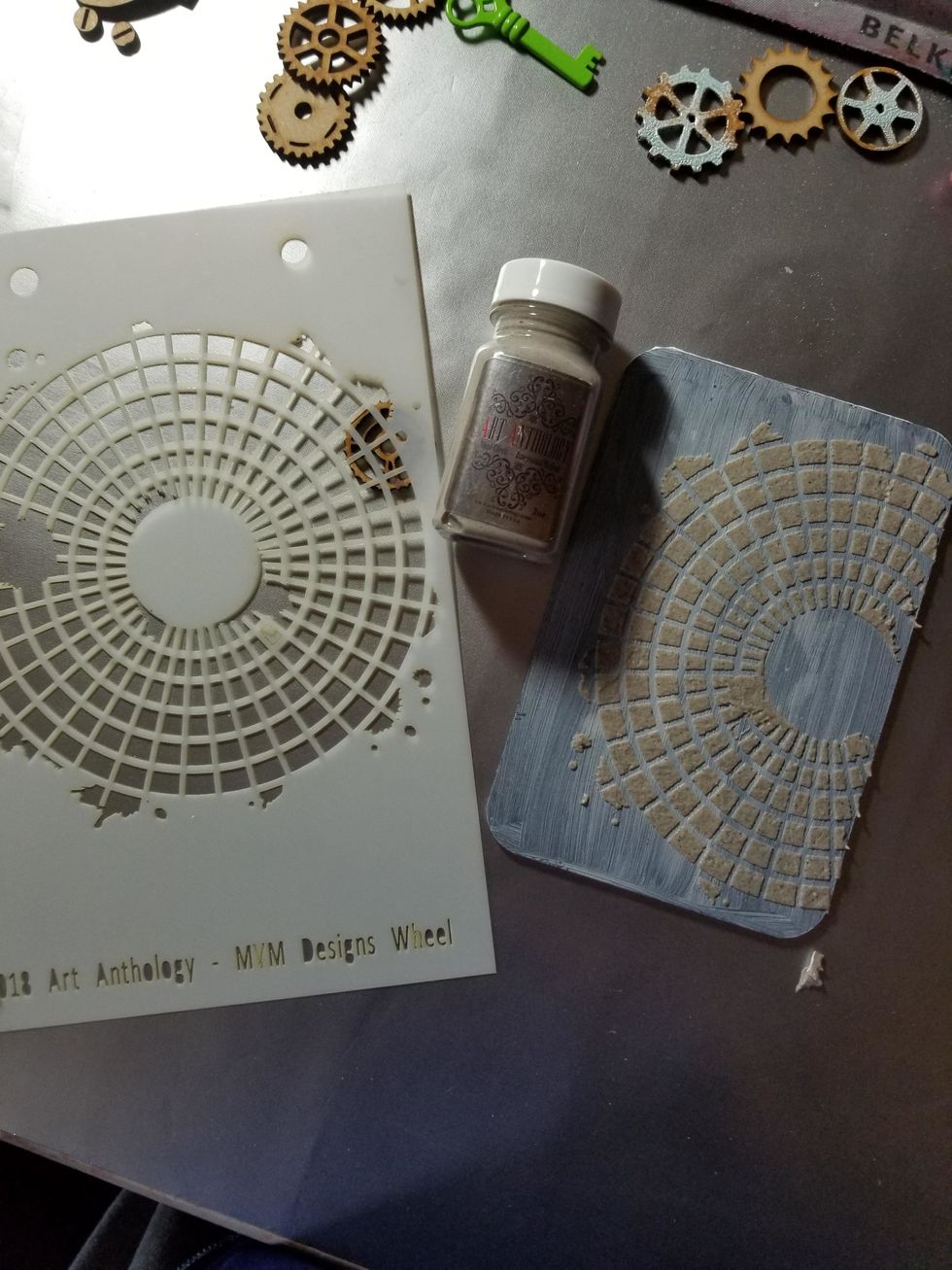 Use Art Anthology Stone Effects Sandstone through the Wheel stencil. Let this dry or dry with a heat tool. Using a heat tool will allow the paste to bubble up a bit for added texture.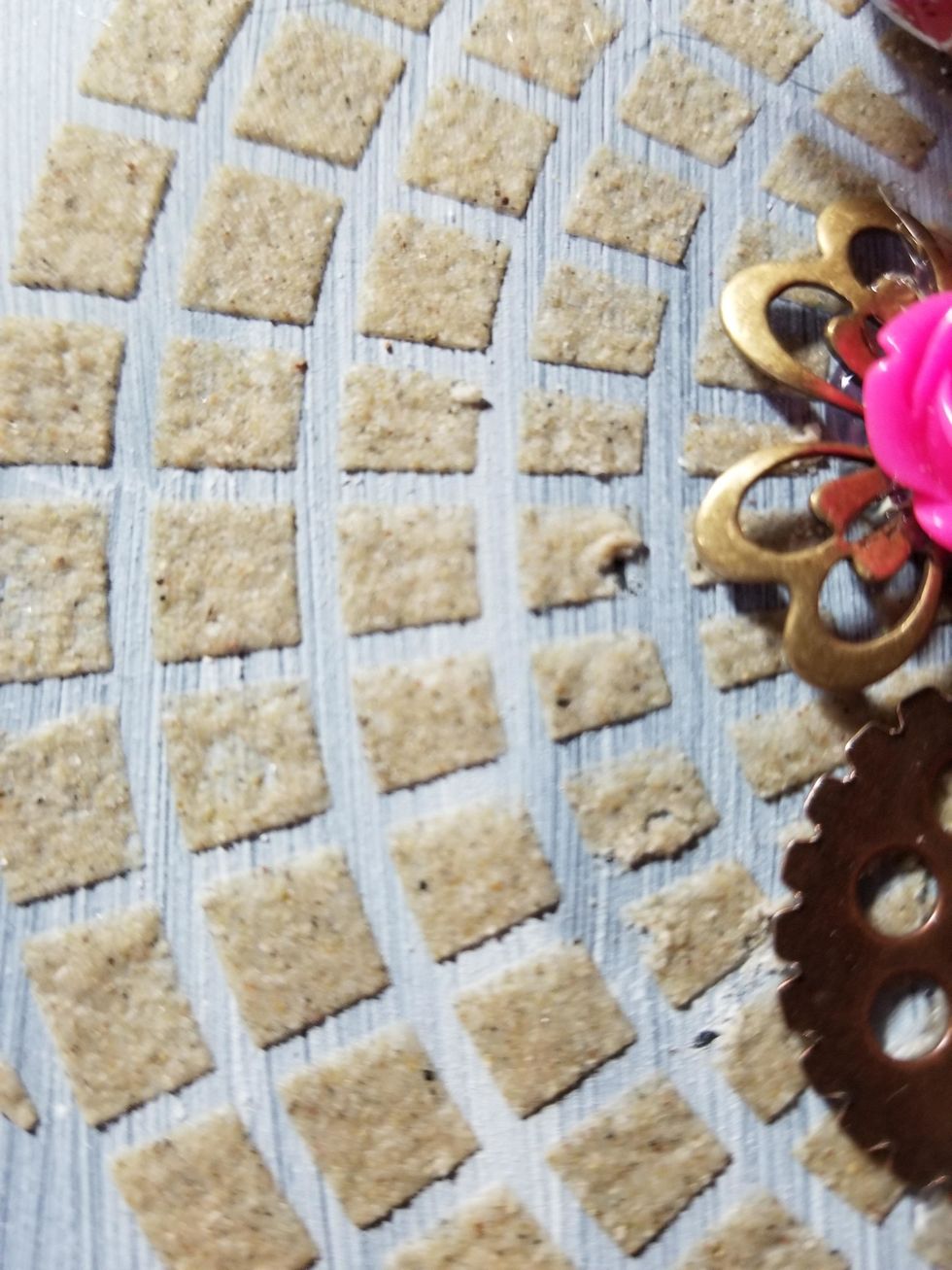 A close up of the beautiful texture using the stone effects.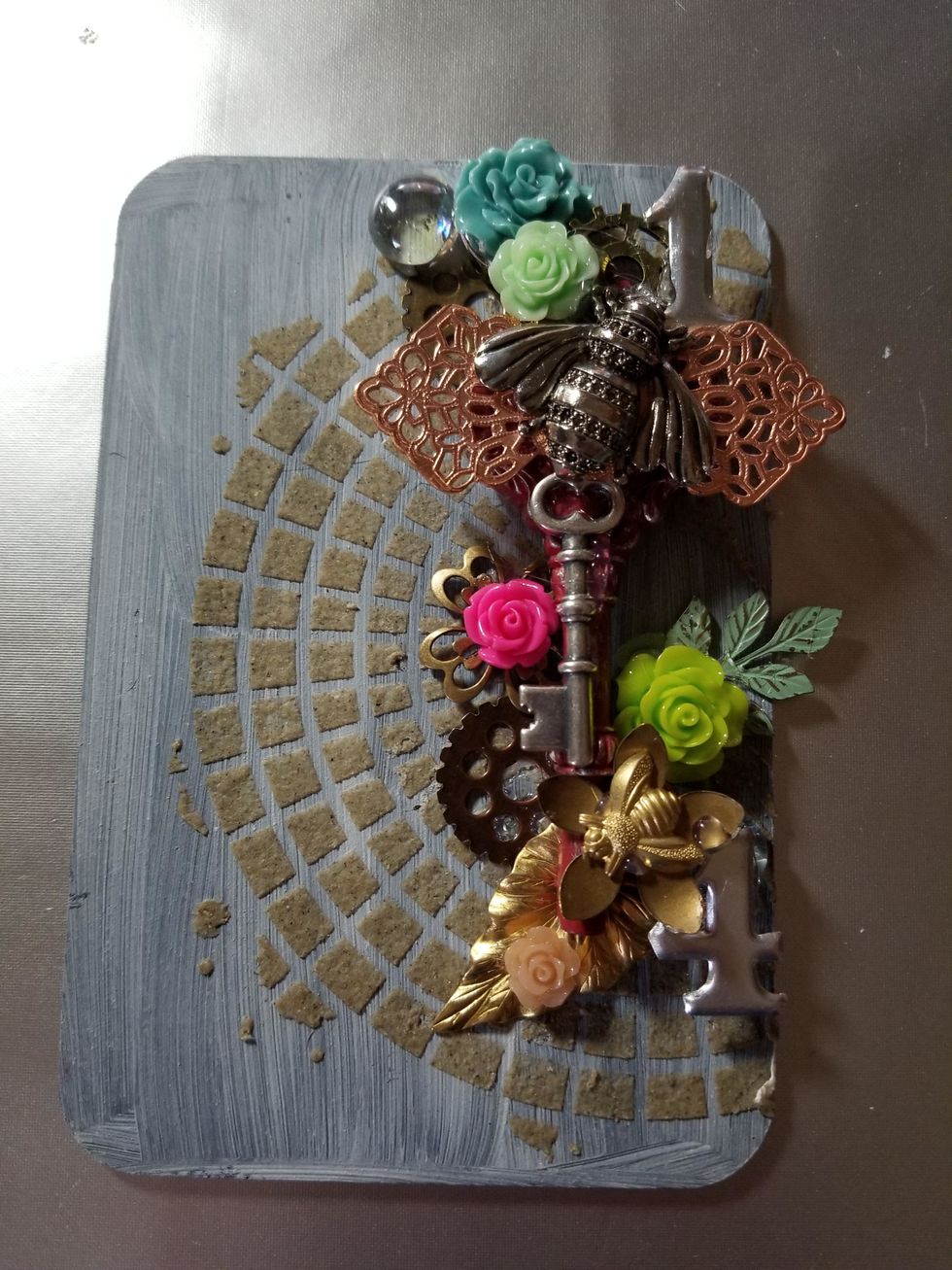 Add embellishments using a strong adhesive such as matte gel. Allow this to dry completely.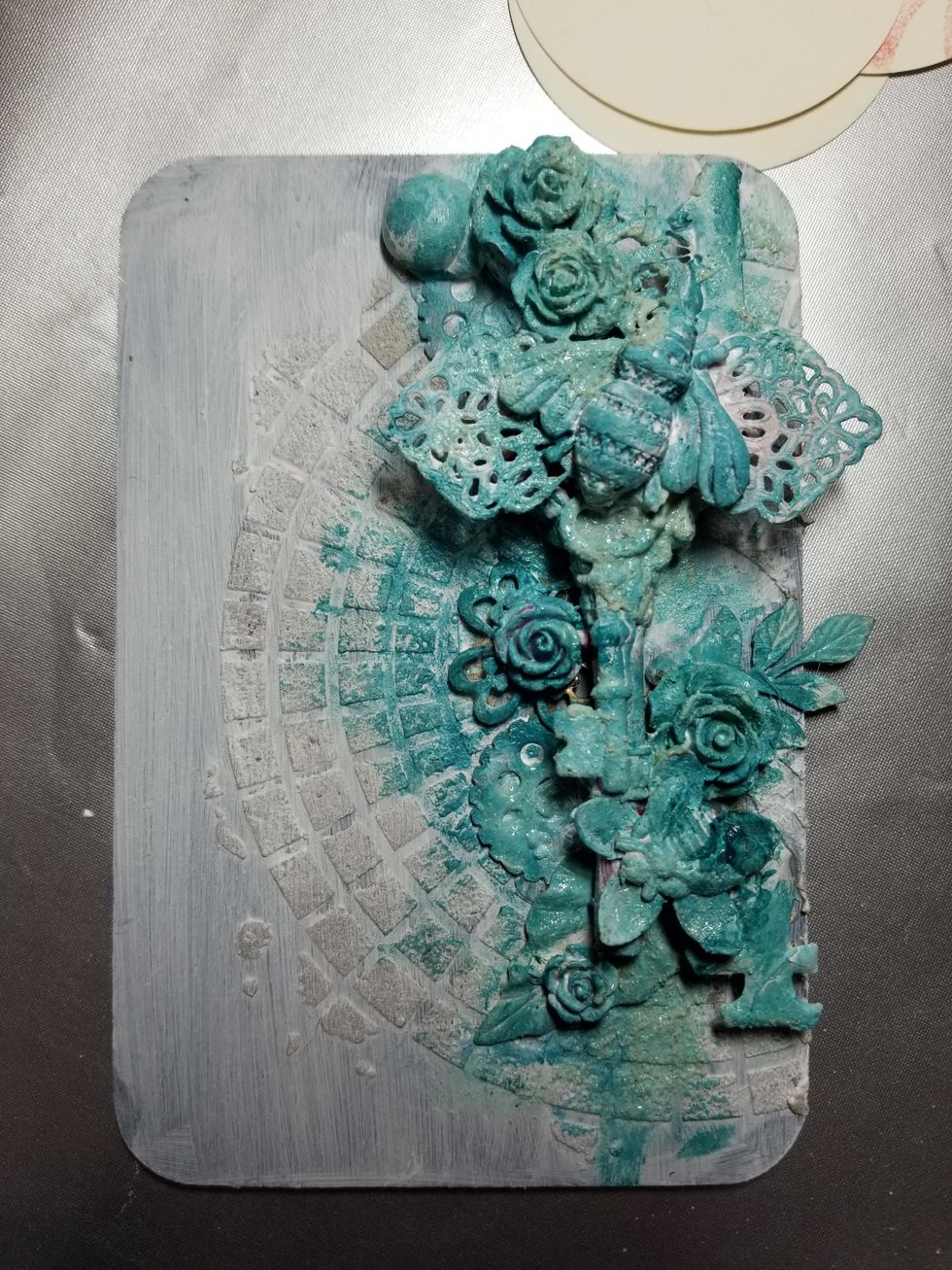 Coat all embellishments and texture with heavy white gesso and dry. Start adding the Art Anthology Patina colors drying in between. Add some sprays of Waimea Bay Colorations and let run then dry.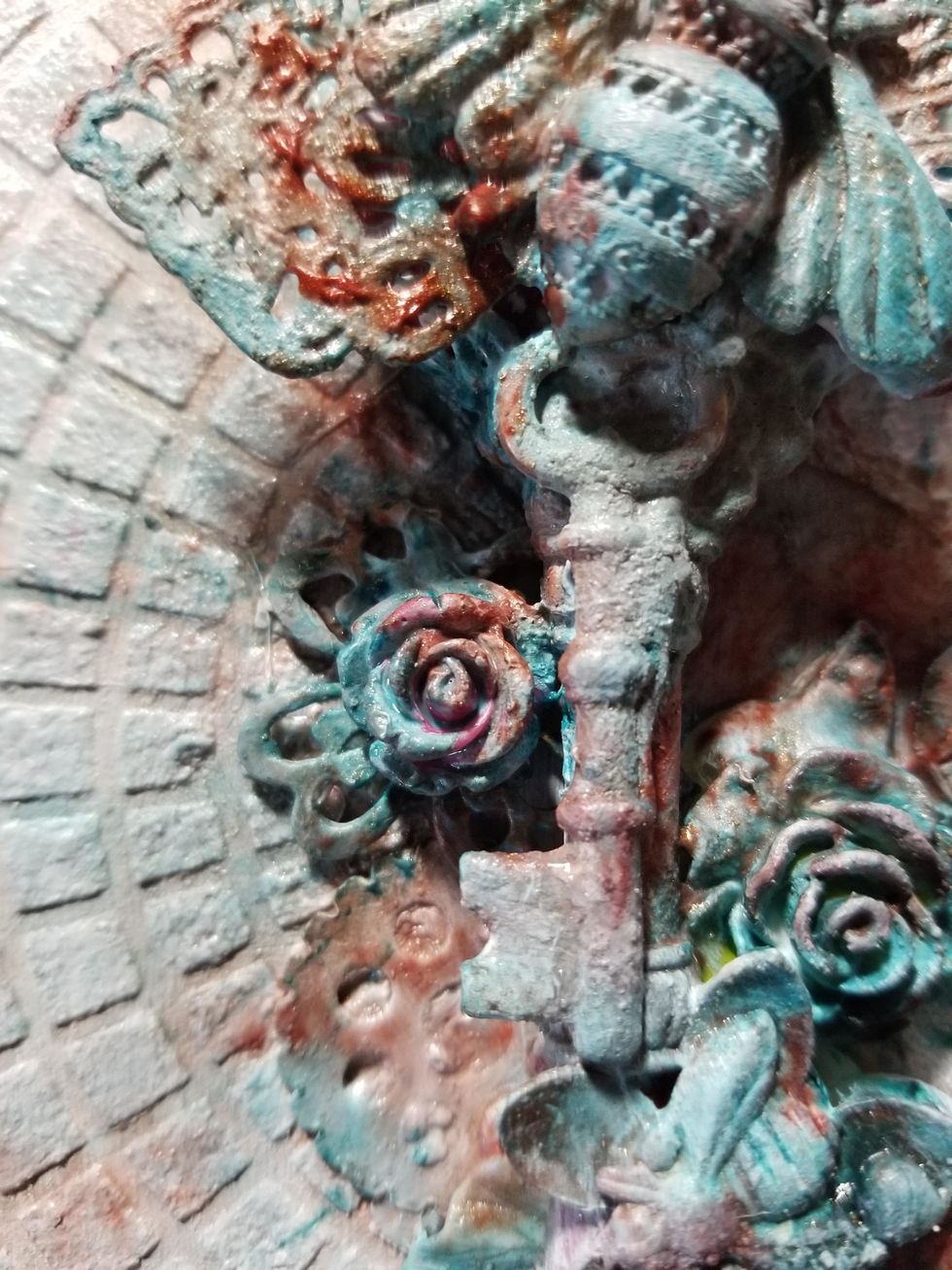 Continue with Art Anthology Rust set. Keep adding colors until desired result is achieved.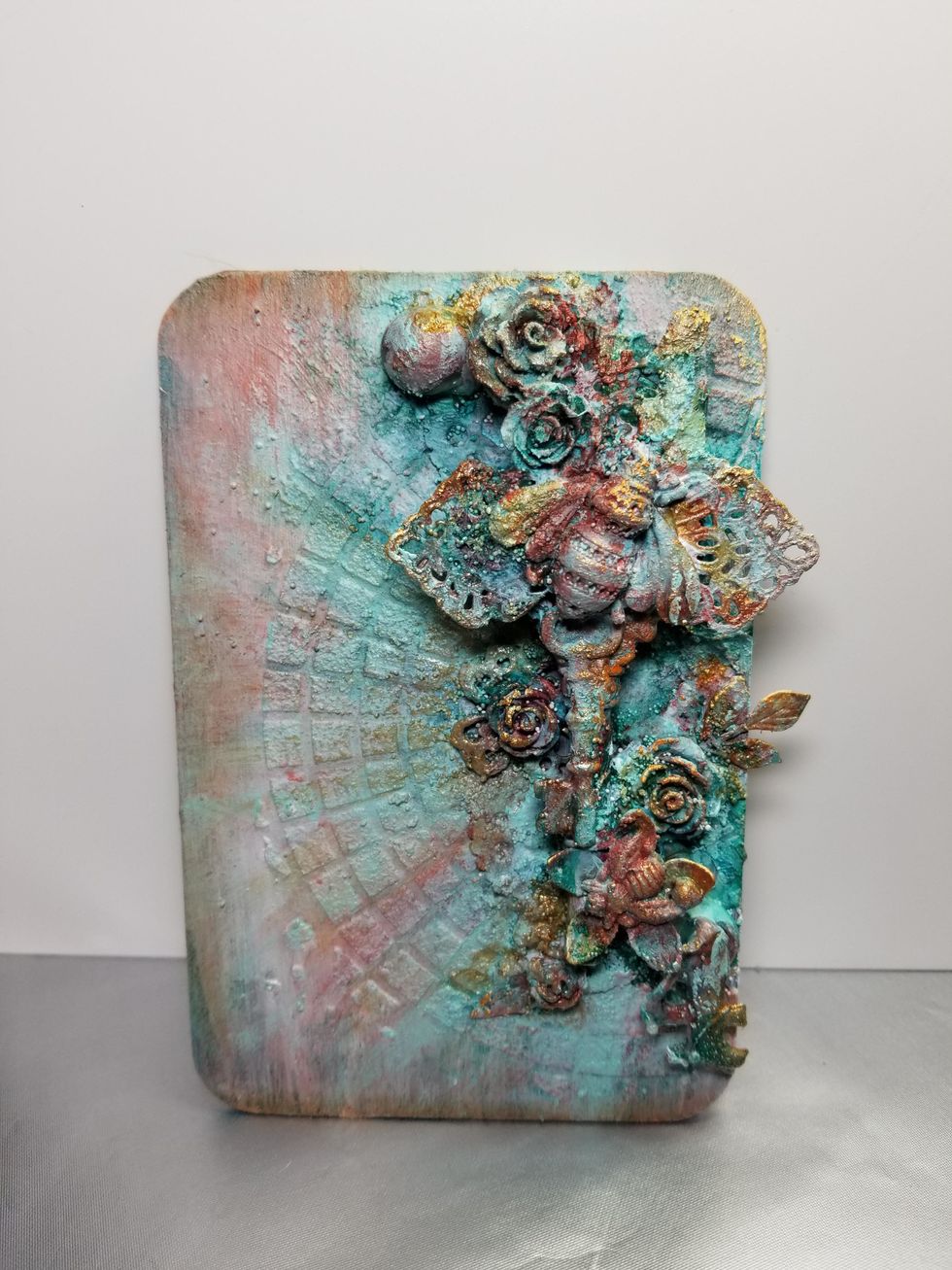 Add swipes of the colors on edges. Dab the gold from the rust set in areas to enhance.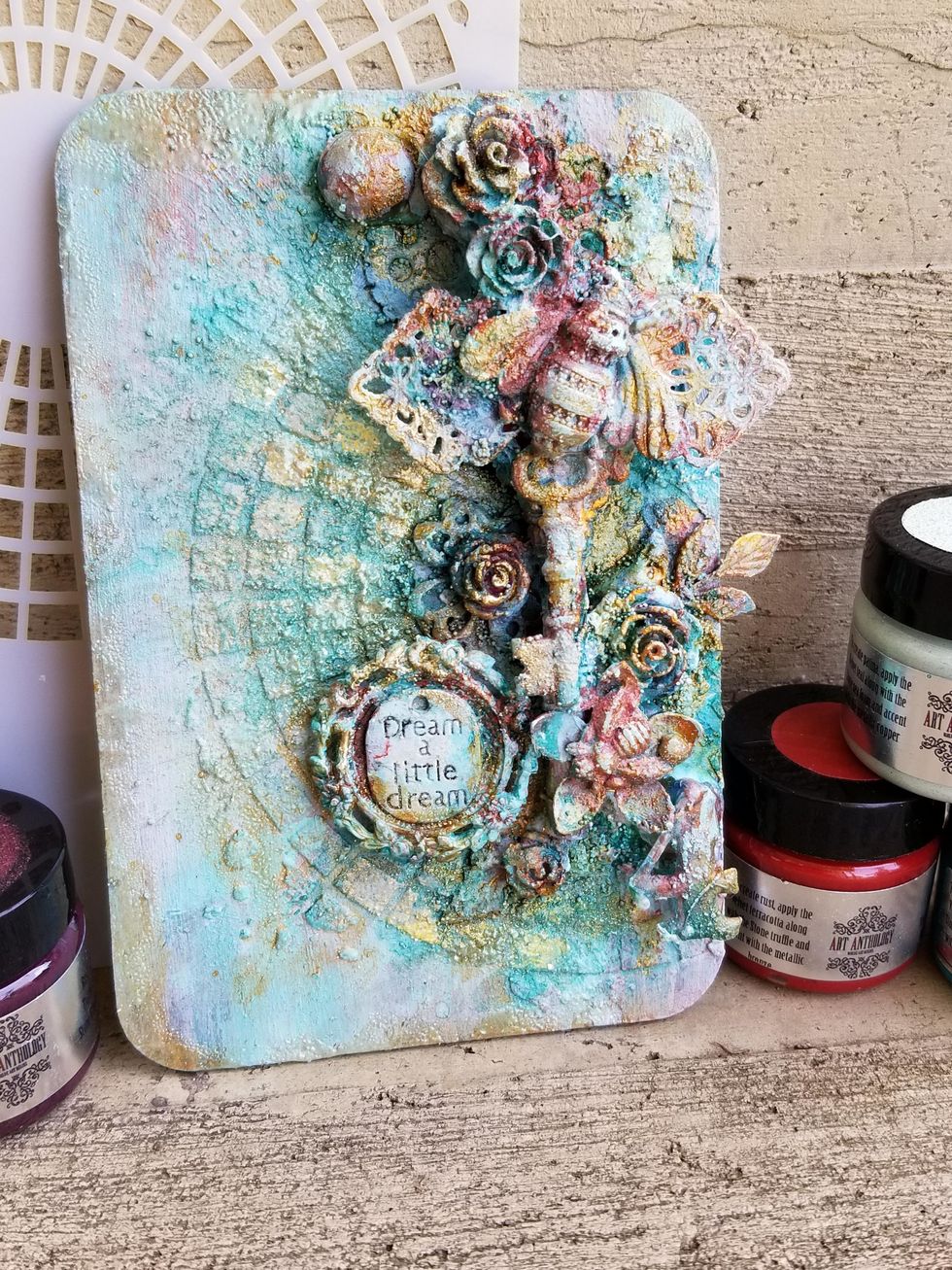 Here is my final result! I hope you are inspired by my project today!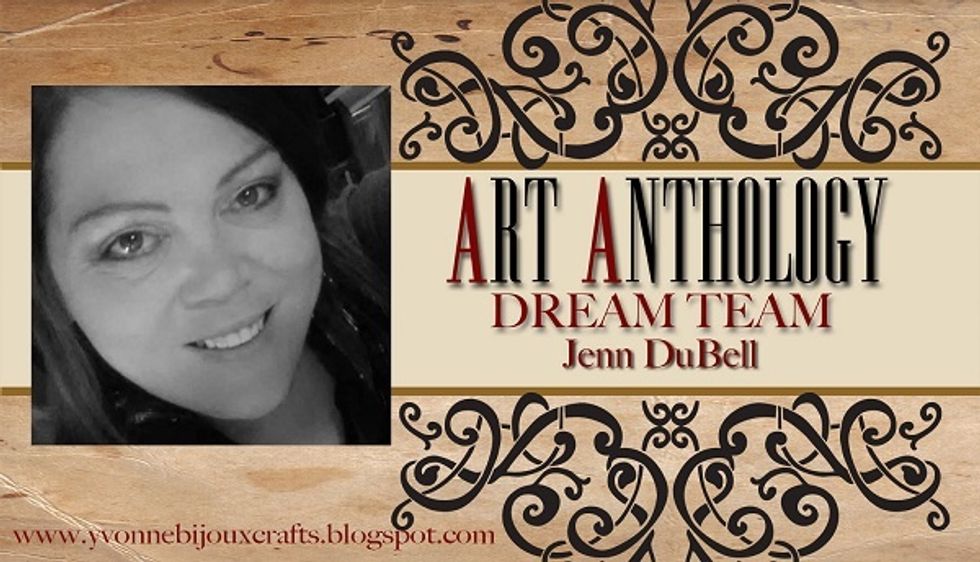 Thanks for viewing my tutorial! Please visit us on our Facebook Adventure Page and share your creations! https://www.facebook.com/groups/741057632686564/
Art Anthology has an entire online store full of amazing products! https://www.artanthology.net/
Small chalkboard or canvas
Art Anthology Rust Set
Art Anthology patina Set
Art Anthology Colorations Spray Waimea Bay
Art anthology Minx Ink Panache
Art Anthology Fairy Dust Spray Ice
Art Anthology Stone Effects Sandstone
White gesso
Art Anthology Stencil MVM Designs Wheel
Embellishments metal, wood, and plastic
Adhesive glue
Art Anthology
Art Anthology is a manufacturer of dimensional mediums.\n\nCome chat with us in our Facebook Group: Art Anthology Adventures in Art