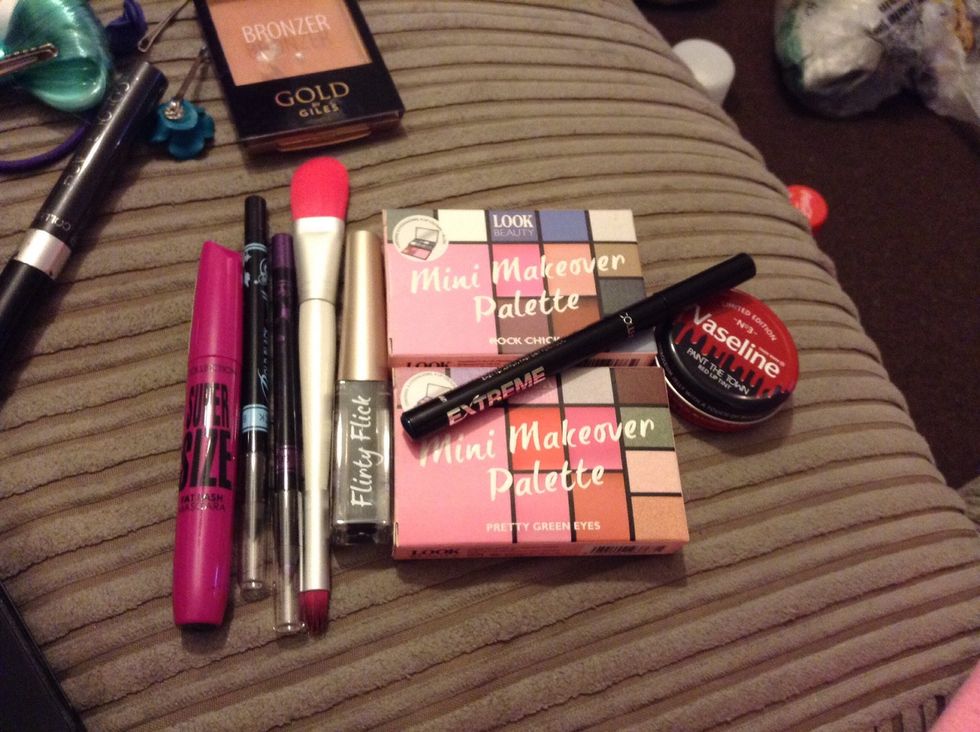 Some of the products I used to create this look and some suggested items that can be switched in or out and optional additions.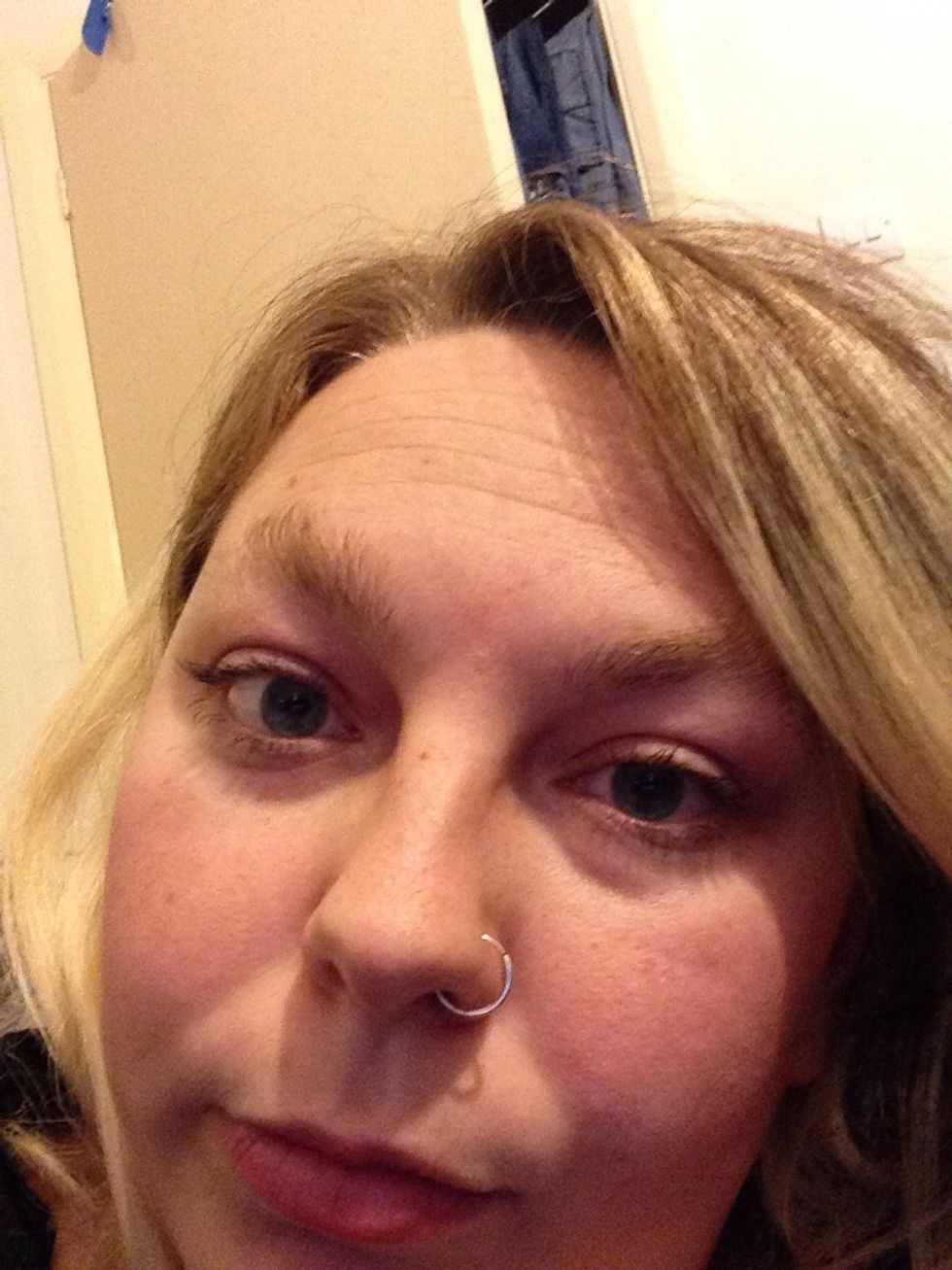 Start with basic colours/shades all over the lid, white/nude or pale pink/peach colours can be used for an all over lid base. You can also add a basic coat of mascara and top this up later.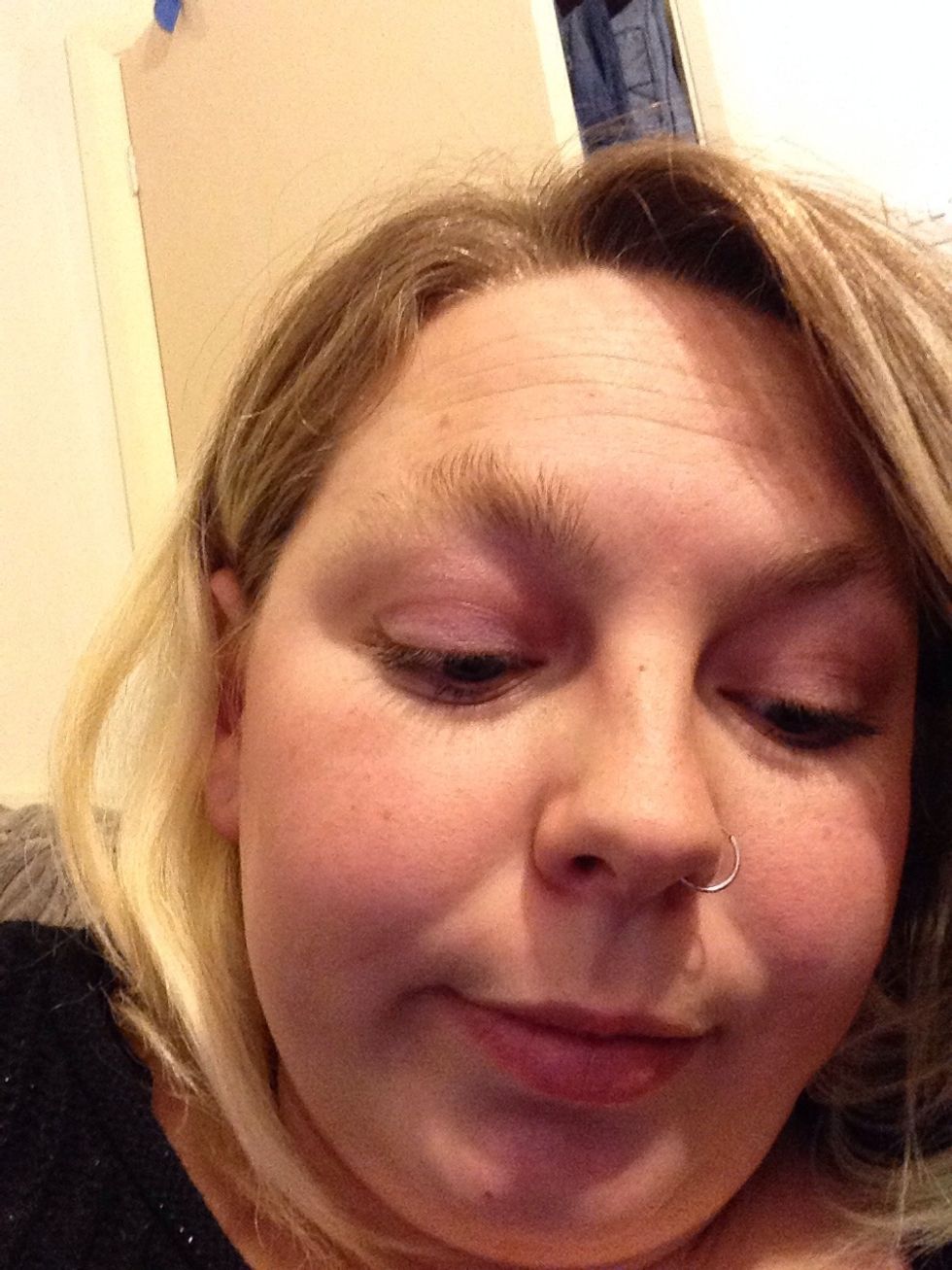 Use fingers to apply evenly or use your favourite shadow brush. This particular palette doesn't come with its own but the ones that are included usually aren't very good anyway.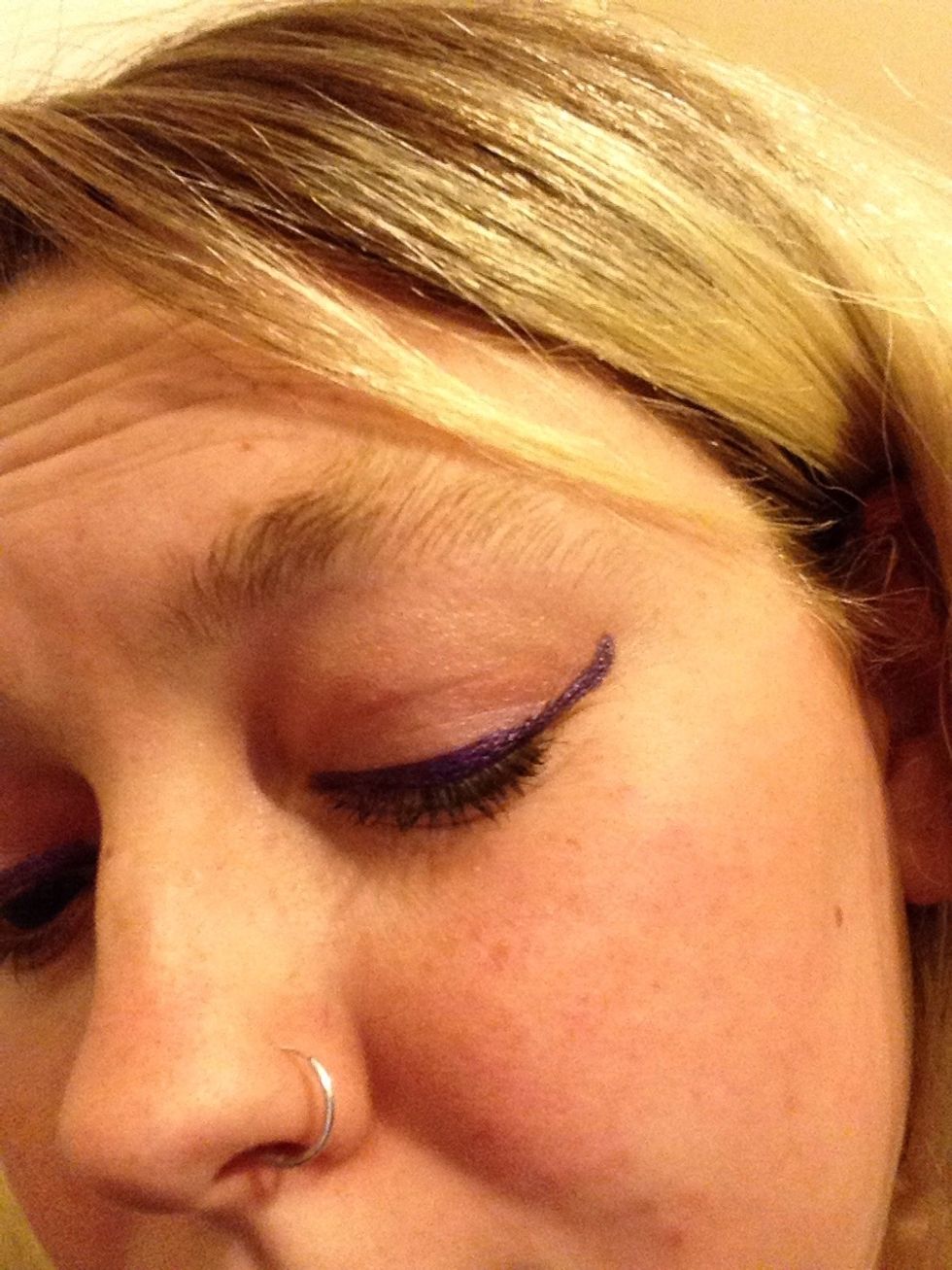 I've added my first line of eyeliner as a starting colour using the Bold Purple liner. Follow the top of your lid above your eye lashes. You can flick out at the ends to create an Egyptian esque look.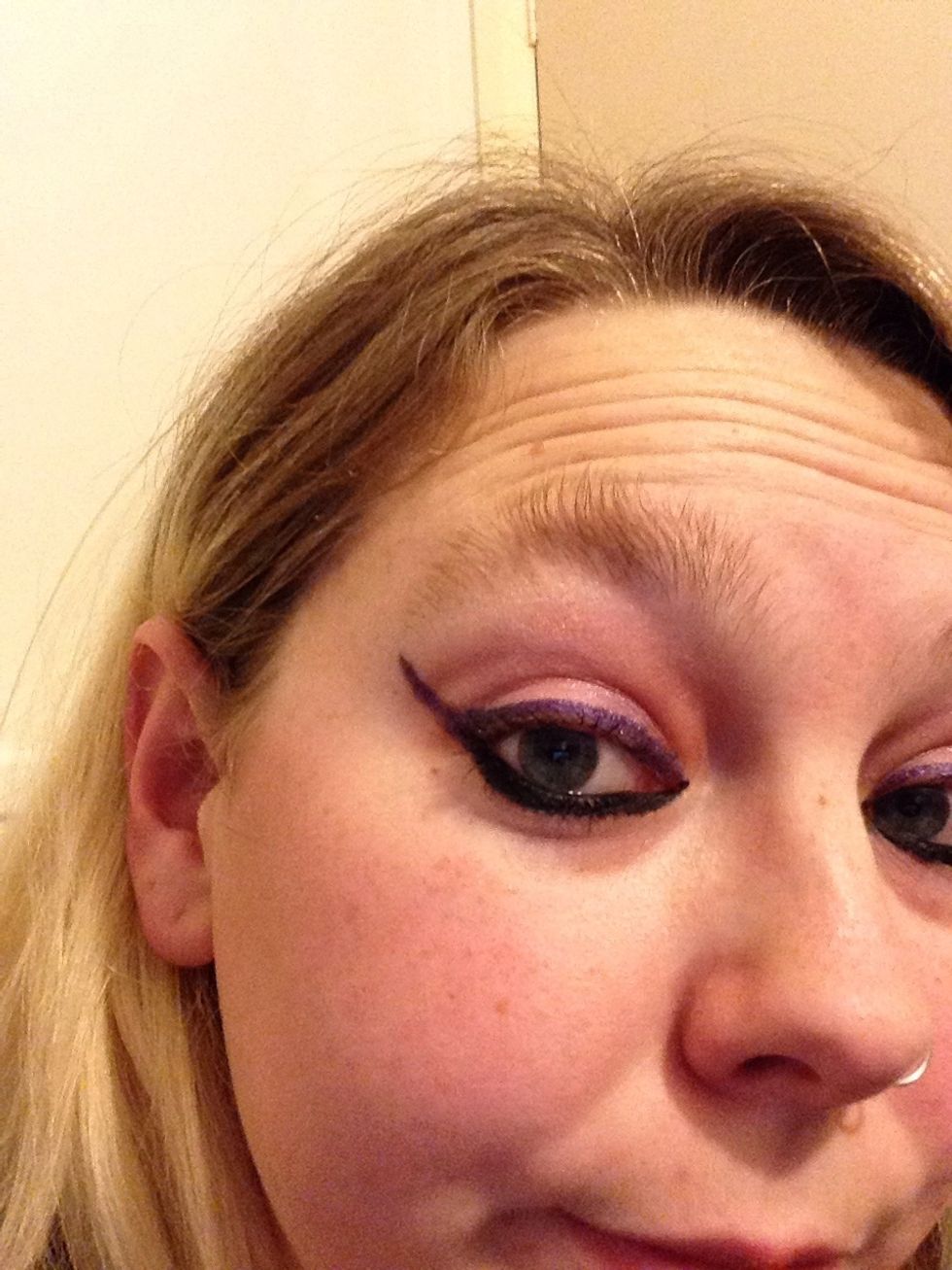 For a super bold evening look go for a line under the eyes too, this particular liner is very bold and thick and very moist so only use this one if you want your eyes to really stand out.
Don't forget to apply mascara to the top of your lashes for a through look.
Next I used the Collection felt tip liner in Teal to add over the top of the line of the pencil liner. I enjoyed using this but may take a while to get used to it, it's slightly harder to handle.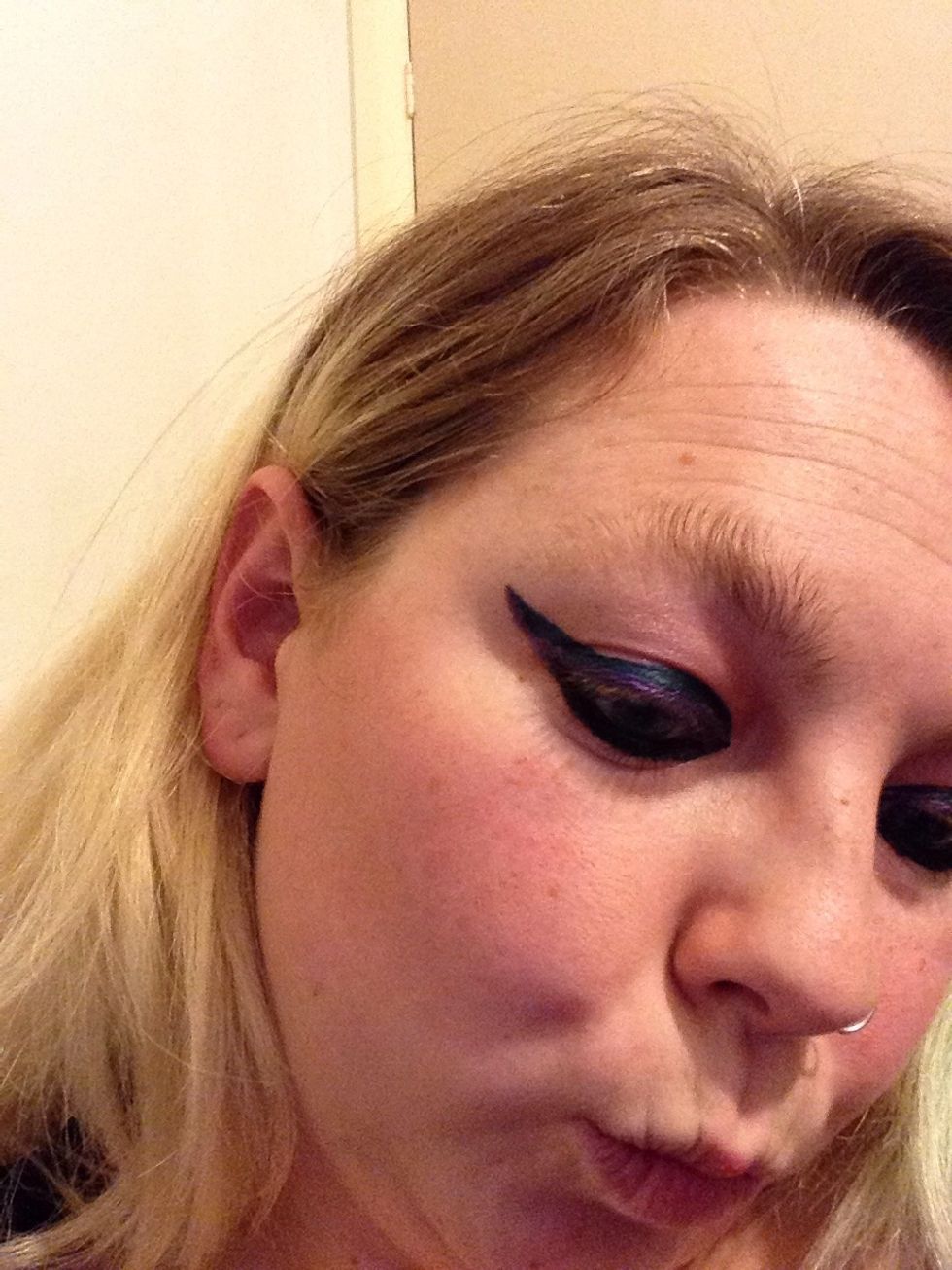 Slightly more complex to us but doesn't perform much differently to any other liquid style liner with a large tip.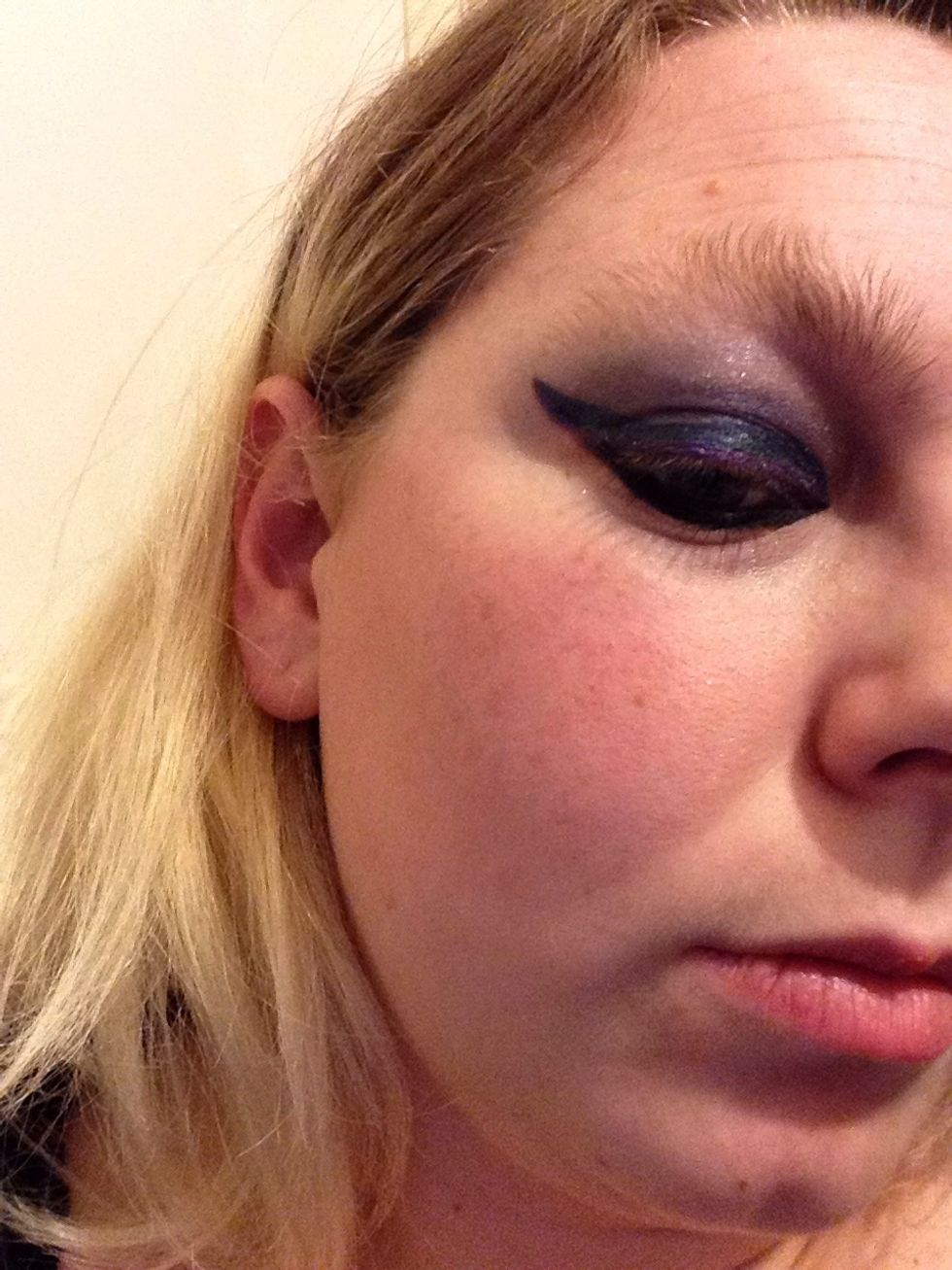 As you can see I have added more colour and darker shades, beginning to create the traditional smokey eyes look. I used silver/grey to highlight the lower brow at the top of the lid.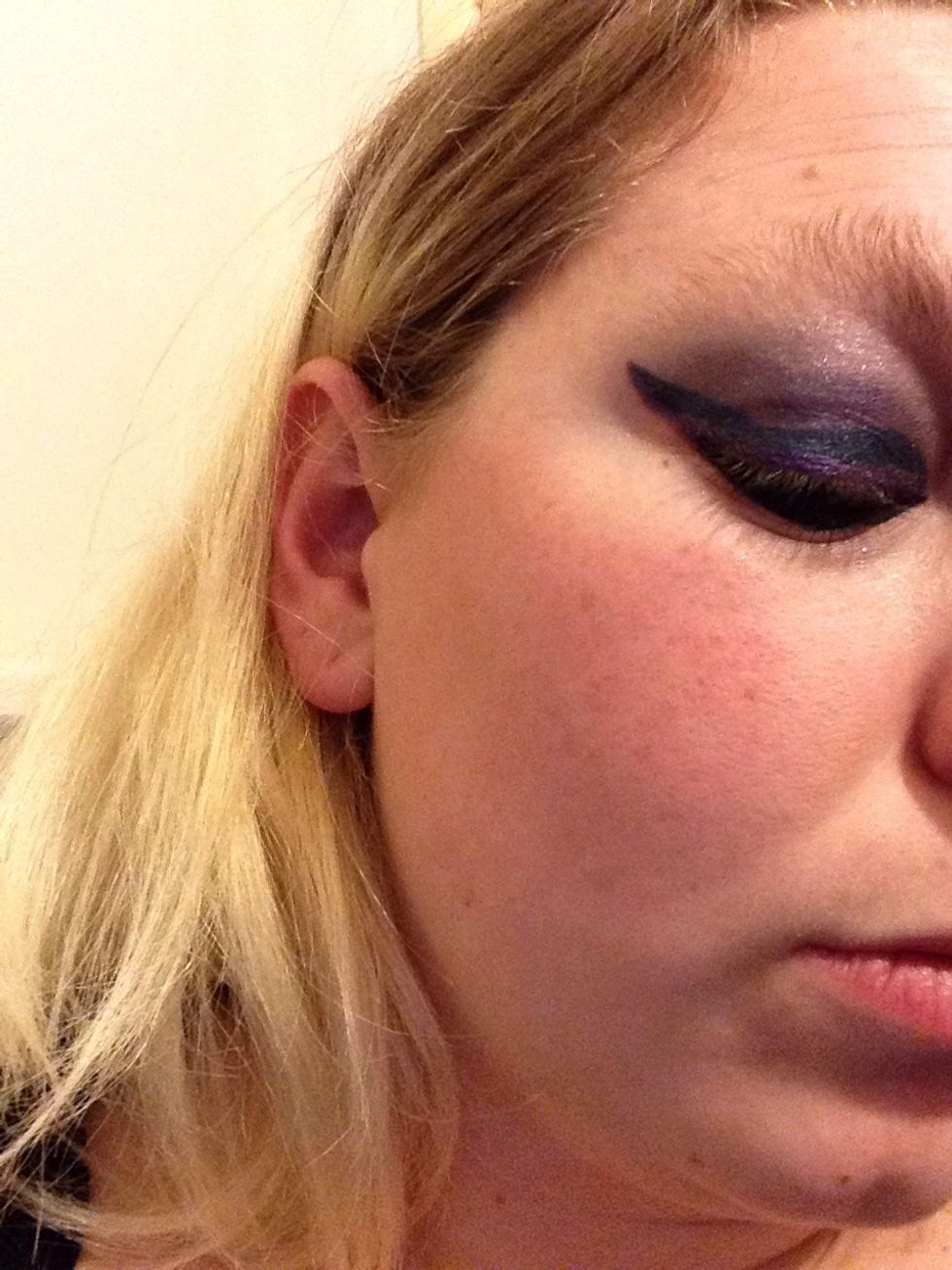 I then applied a darker grey colour but dark beige/mid blue can also be used in the crease of the eye. After this you would usually apply the dark blue/purple/black on the rest of the lower lid.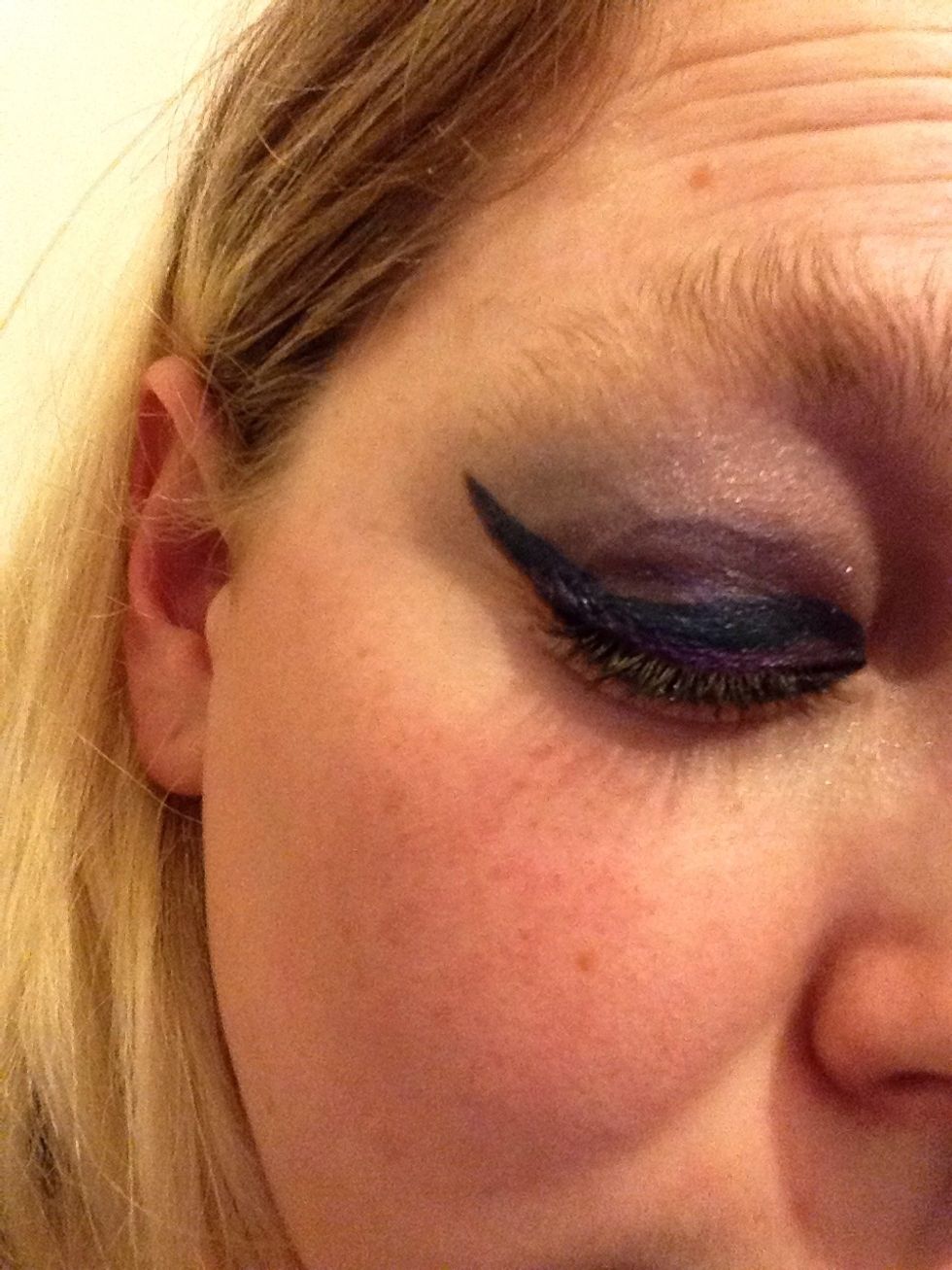 As the liner is the main feature in my look here I've used the darker shade all over the mid of my eye lid over the medium shade instead of just the inner corner. This is due to the line being thicker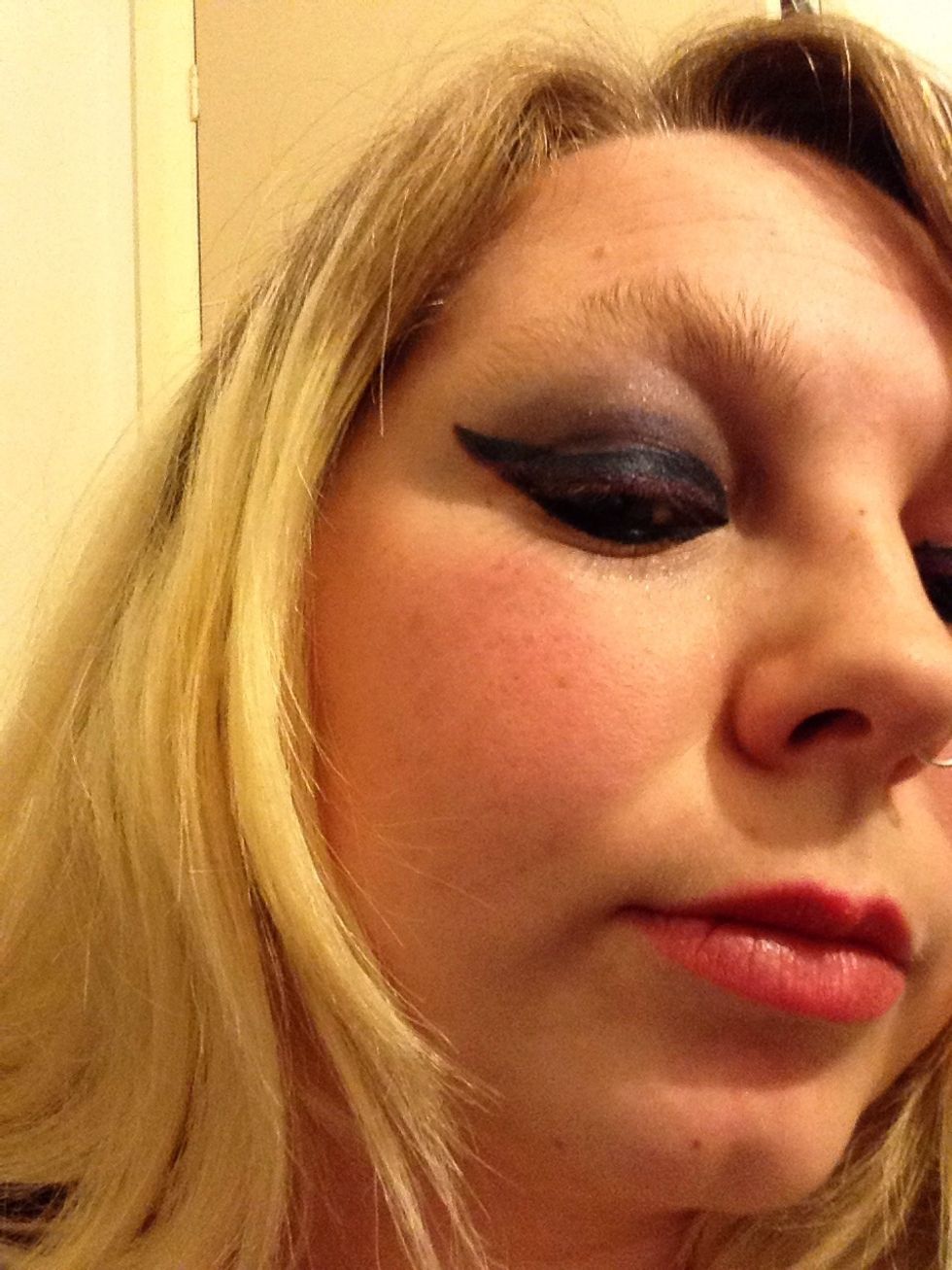 I then added a tiny bit of pale glitter under my lower lashes to accentuate the lower part and cover any dark circles. I've also previously added some blush, you can use the one given in the palette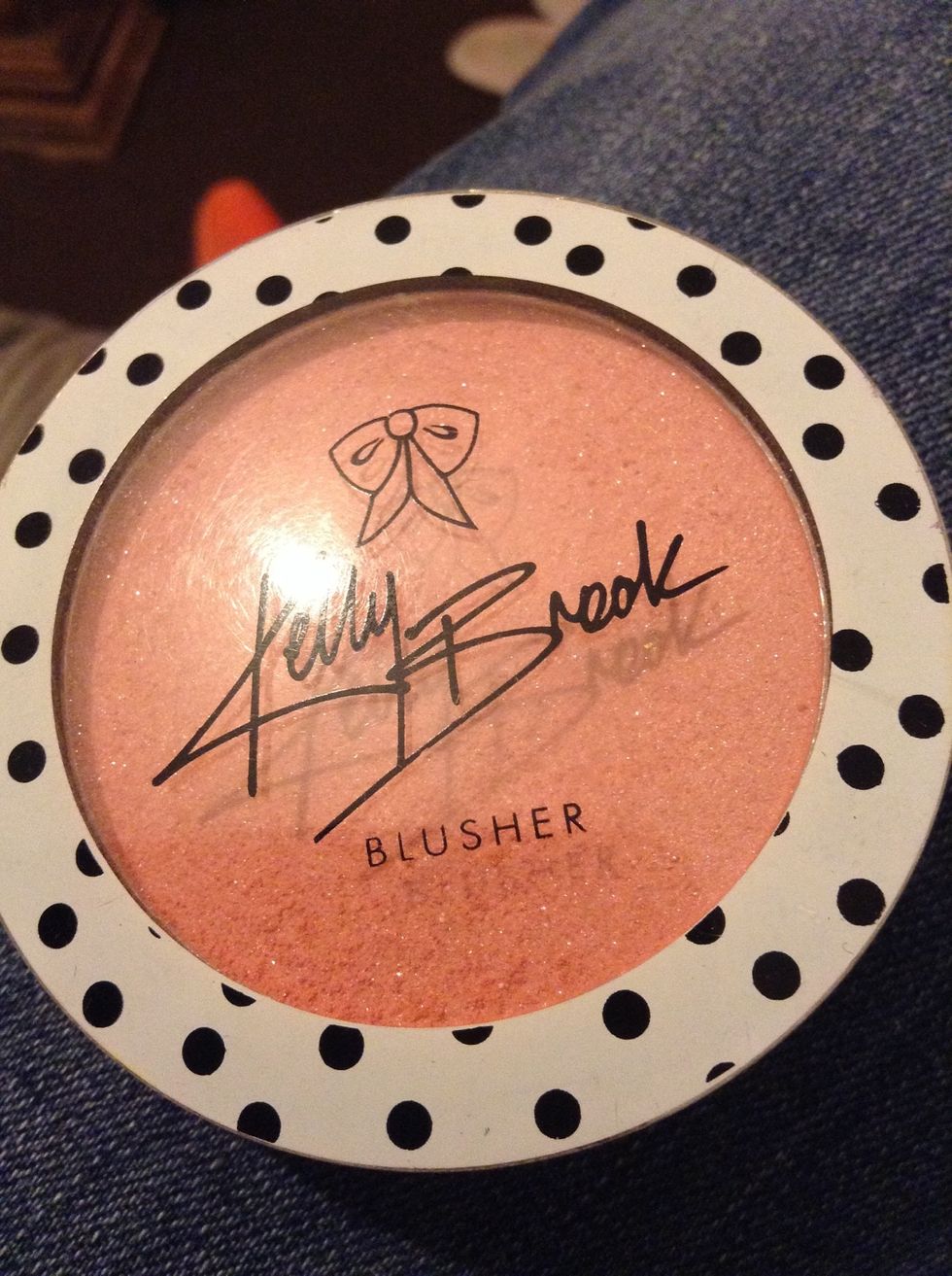 I added to the palette blush with this one, one of my favourites with extra glitter. :D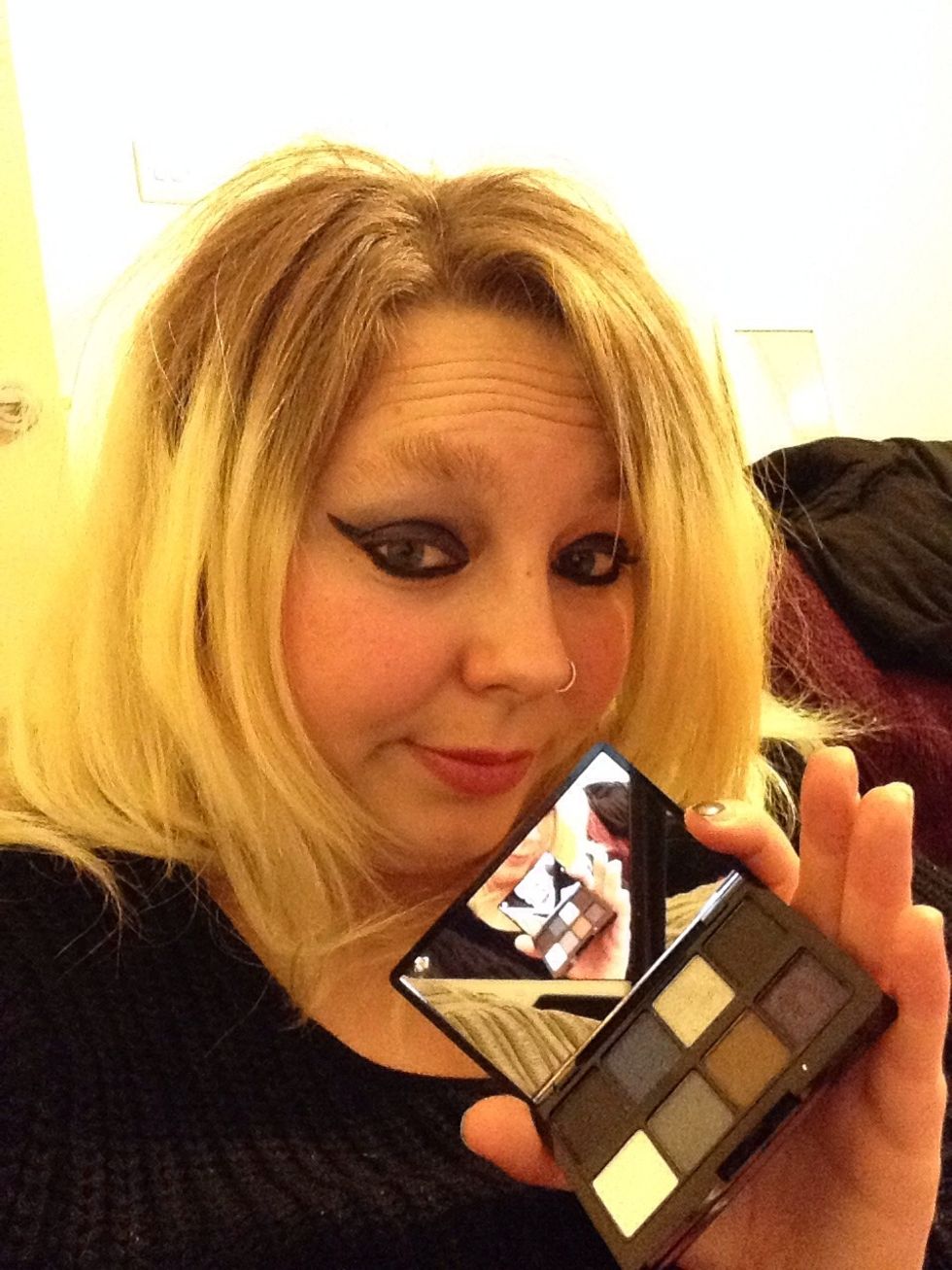 Done! Just finish off with a tinted lip balm or clear/nude lip gloss as to keep the focus on the eyes! ;)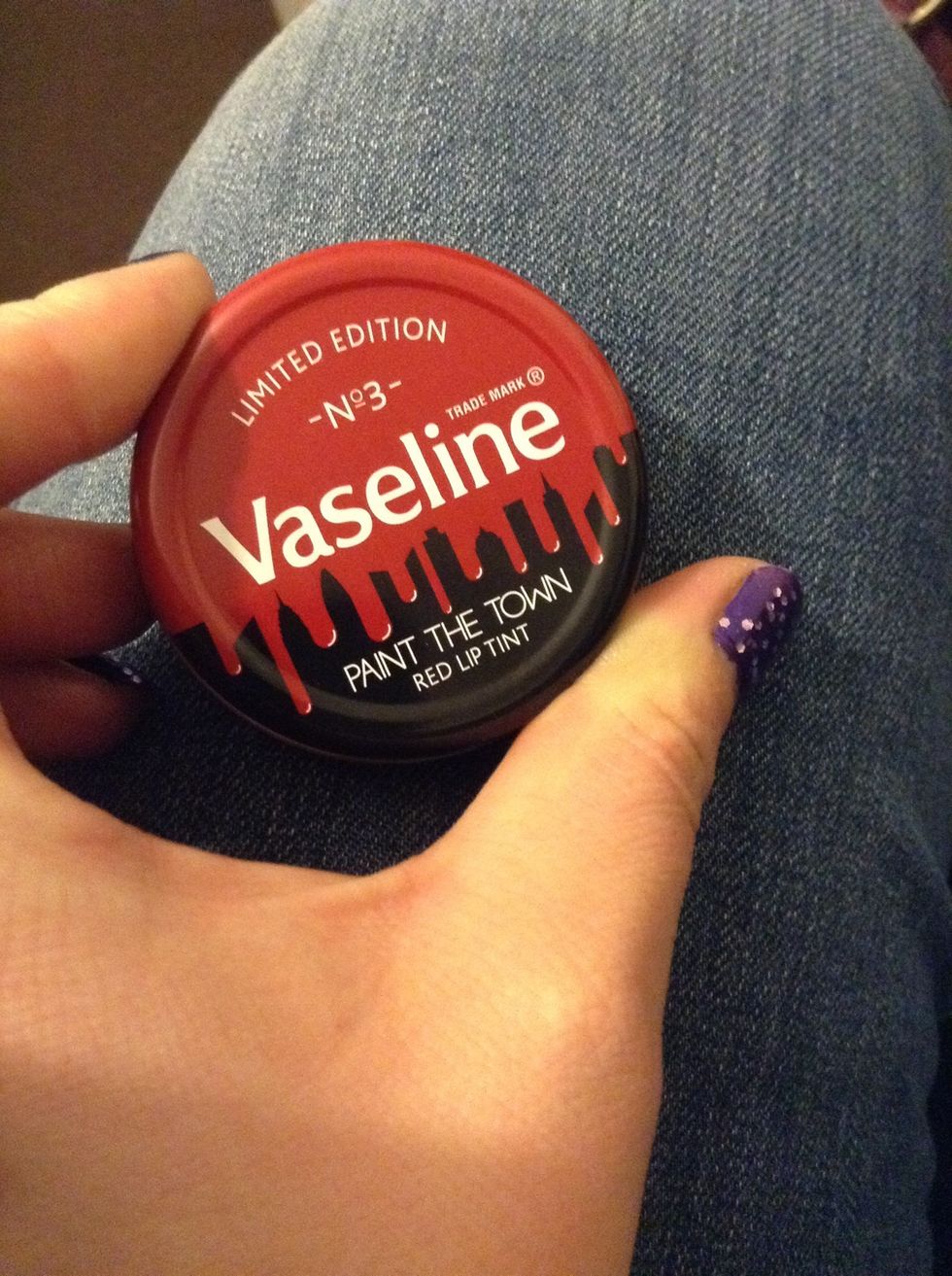 Perhaps try this tinted Vaseline to complete the look?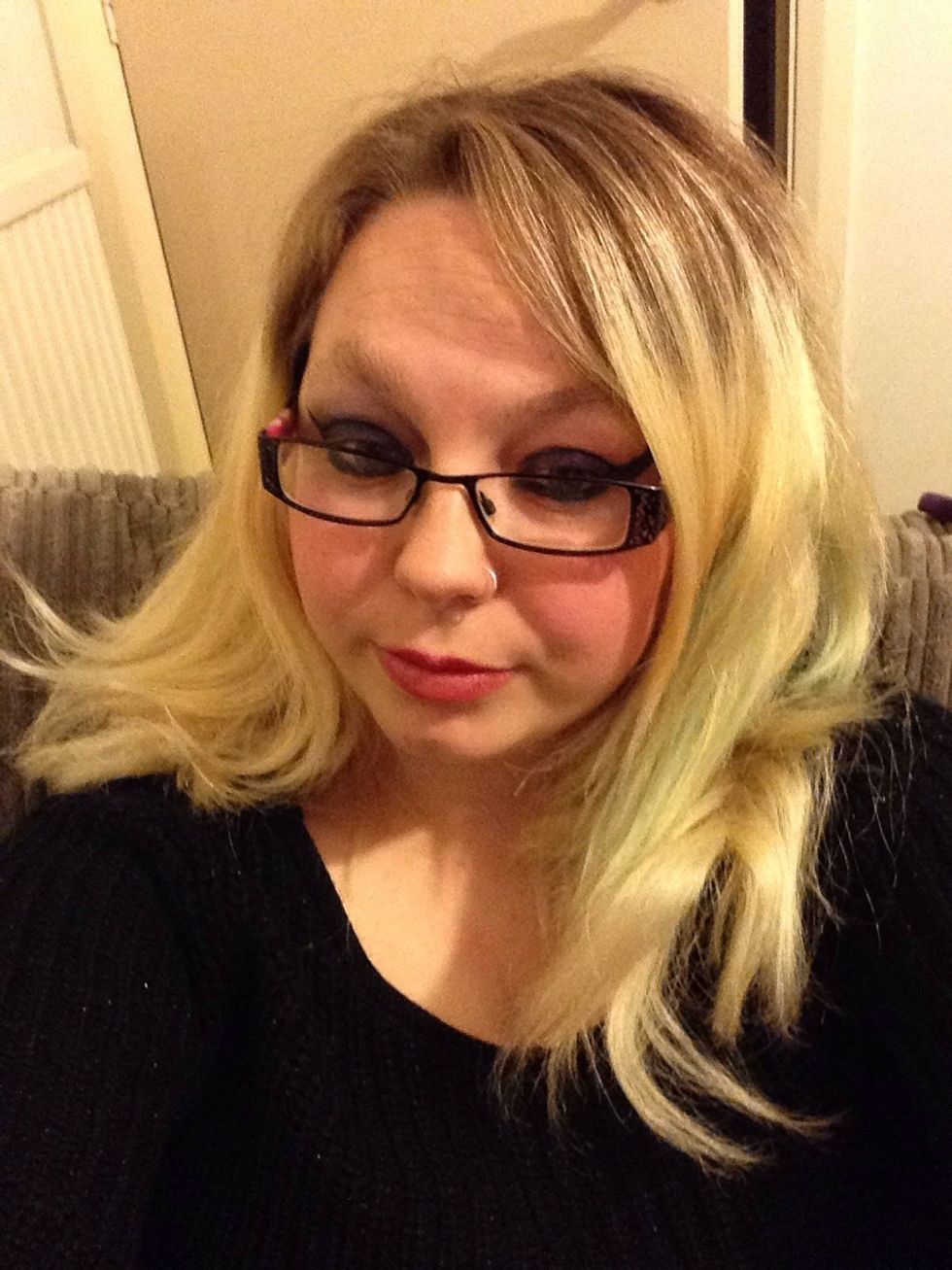 Here's what it looks like on me with my specs. Enjoy experimenting.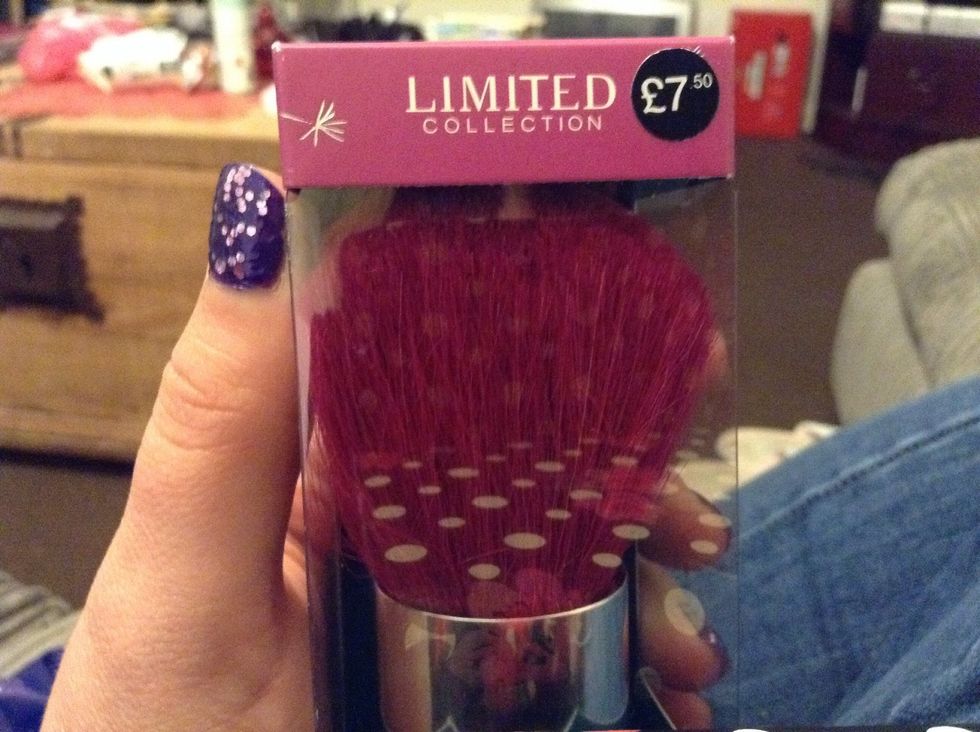 Another added extra sparkle is using this scented Sparkle Body Powder from M&S.
1.0 Barry M Bold Purple Waterproof Eyeliner
1.0 Barry M Bold Black Waterproof Eyeliner
1.0 Collection Super Size Fat Lash Mascara
1.0 Look Beauty Mini Makeover Palette in Rock Chick
1.0 Leona Lewis Body Shop Blusher Brush (optional)
1.0 Kelly Brook Blusher in Bardot (optional)
1.0 Collection Extreme 24 Hour Felt Tip
1.0 M&S Sparkle Body Powder