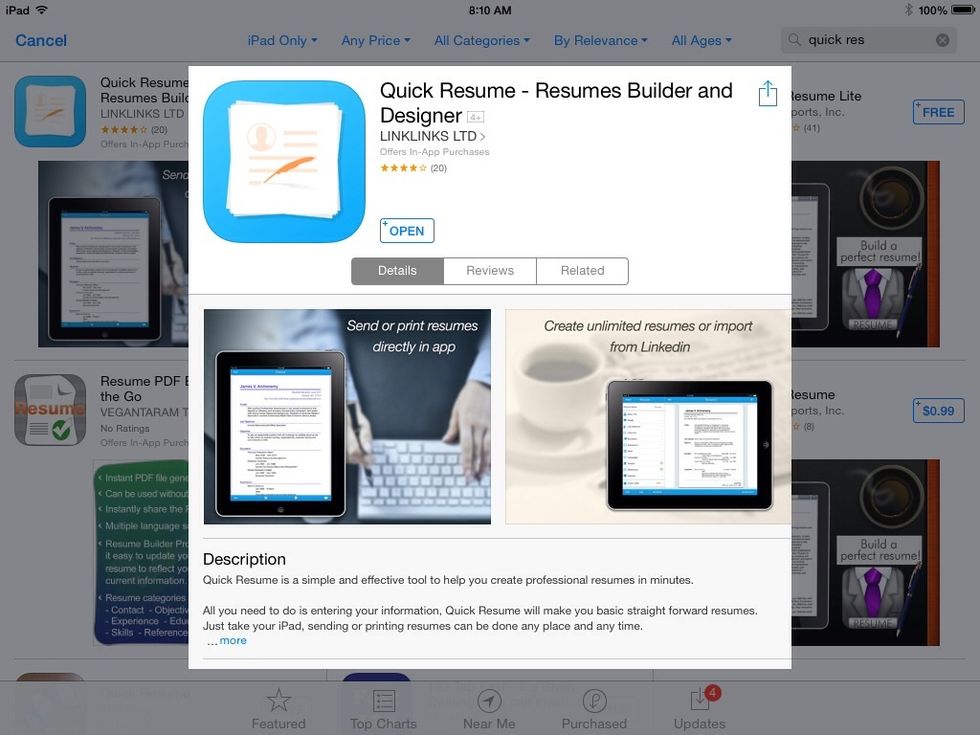 Download and open the free Quick Resume app. No registration or account setup is required!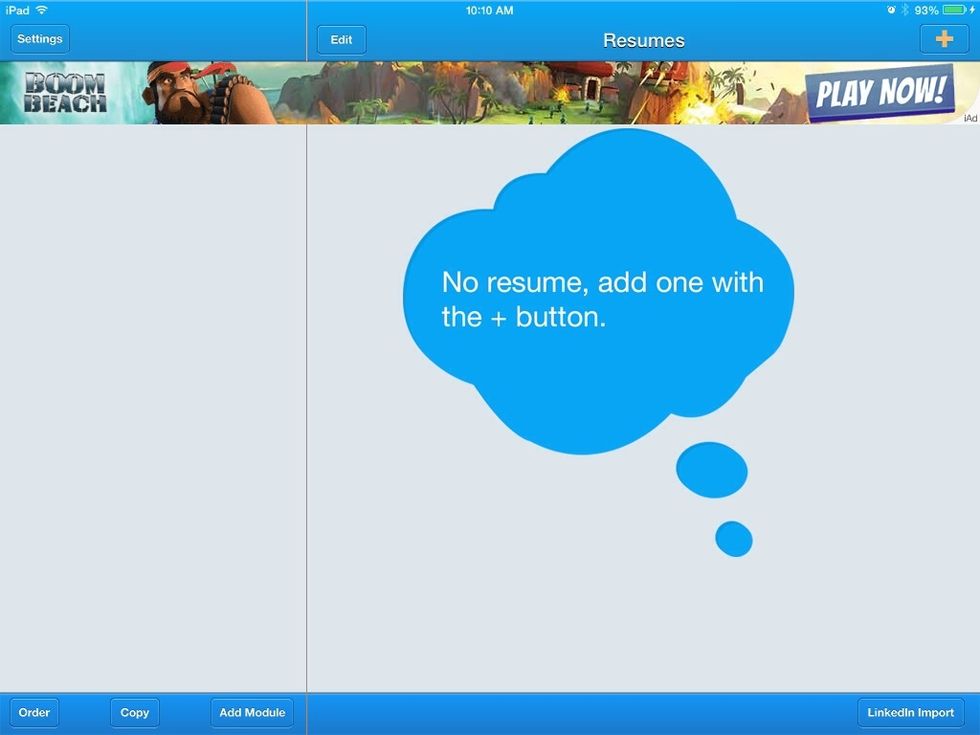 Click the + button in the upper right to start working on your resume.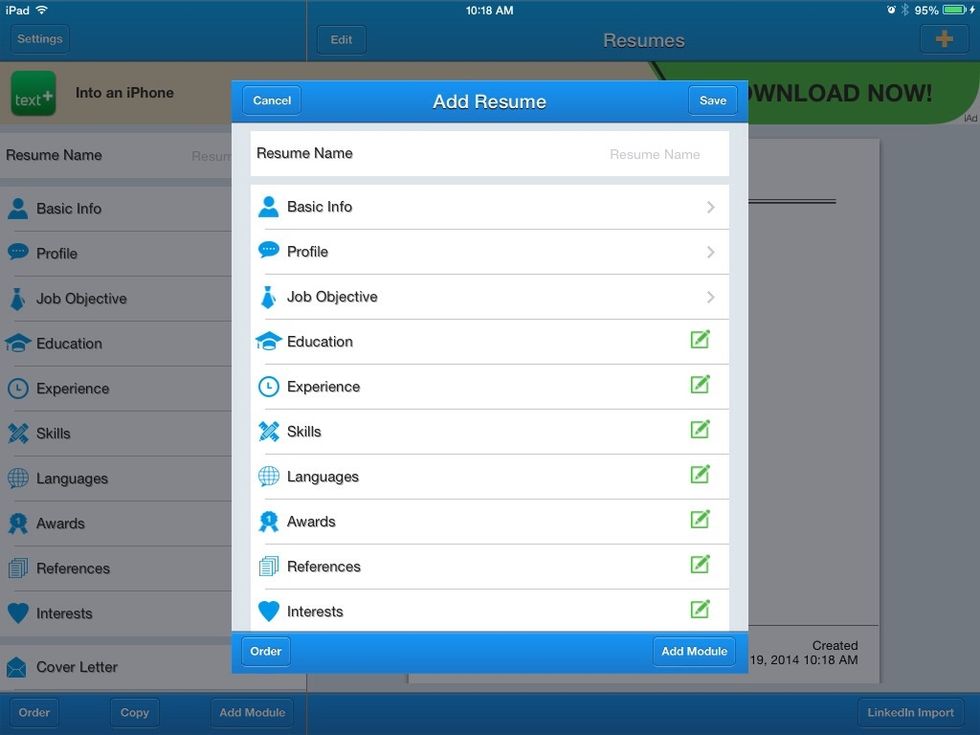 Name your document file at the top where it says Resume Name. Basic Info is where you type your name and other personal details. You can omit any of the categories (modules) you don't need.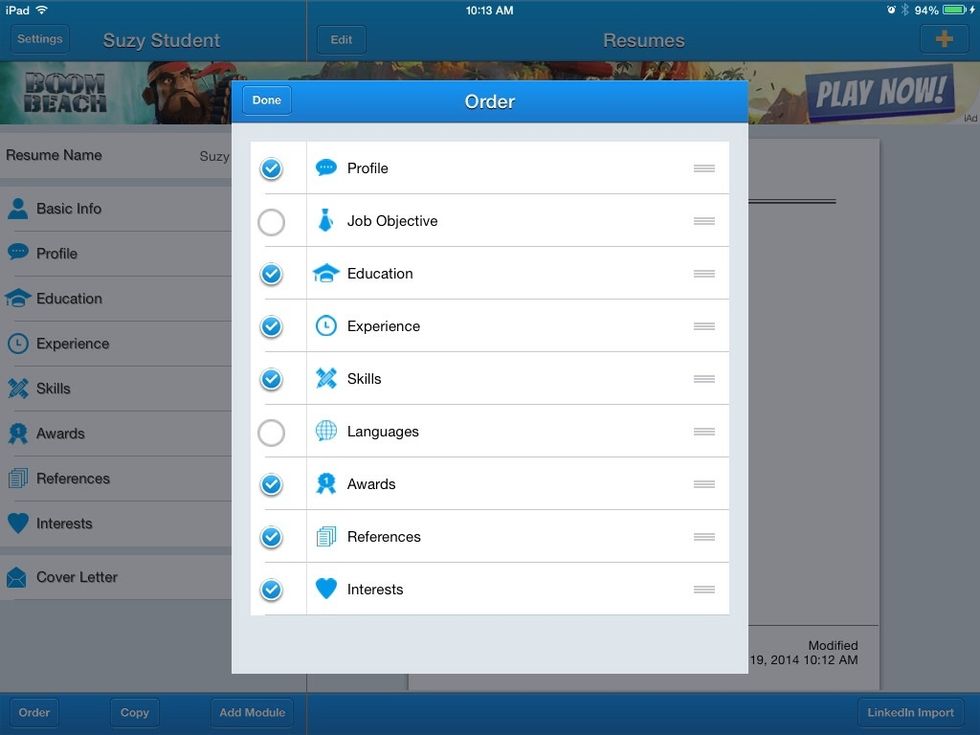 You can uncheck boxes from this screen.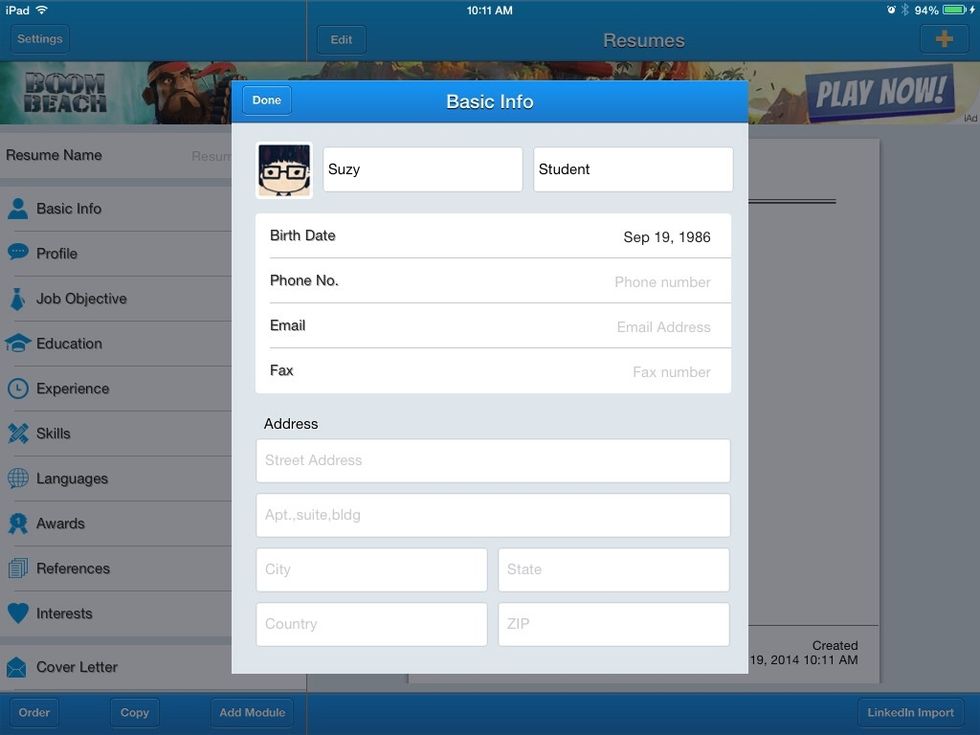 Within a module, leave blank whatever items you don't want to include.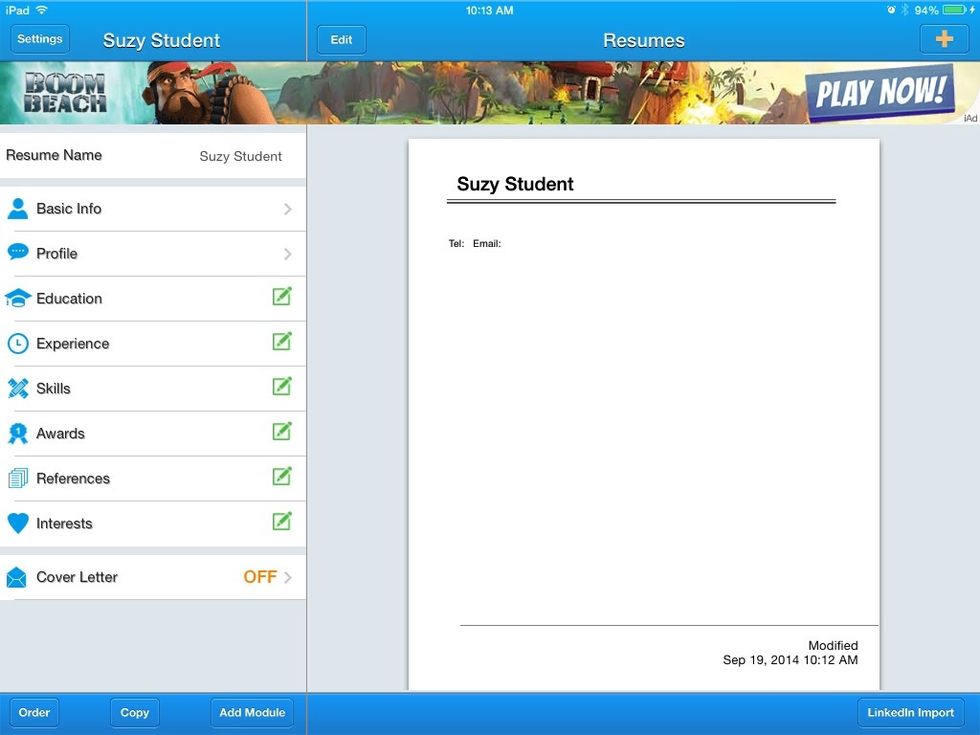 The app will build the resume based on what information you enter in each category. Be sure to save when prompted.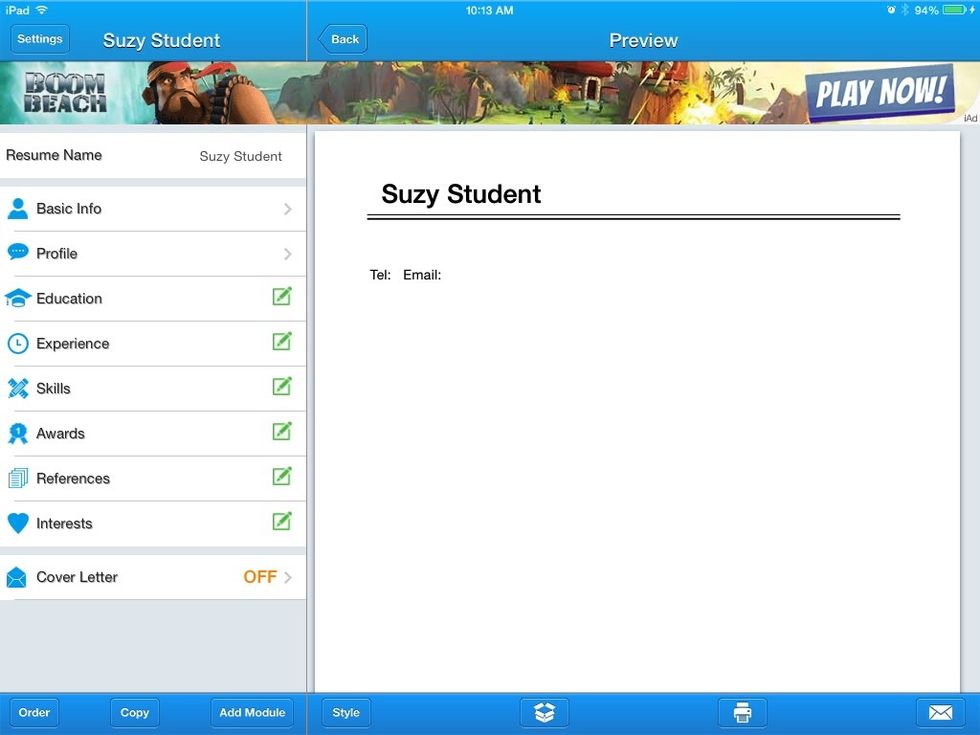 When you are finished, hold down on the resume with one finger to reveal options below. If you are an EHS student, plan to click the e-mail icon at the bottom right.
E-mail yourself the resume, which you can later add to your Drive or open on a laptop and print.
iPad + free Quick Resume app