Create a Reliquary With Kim Williams
101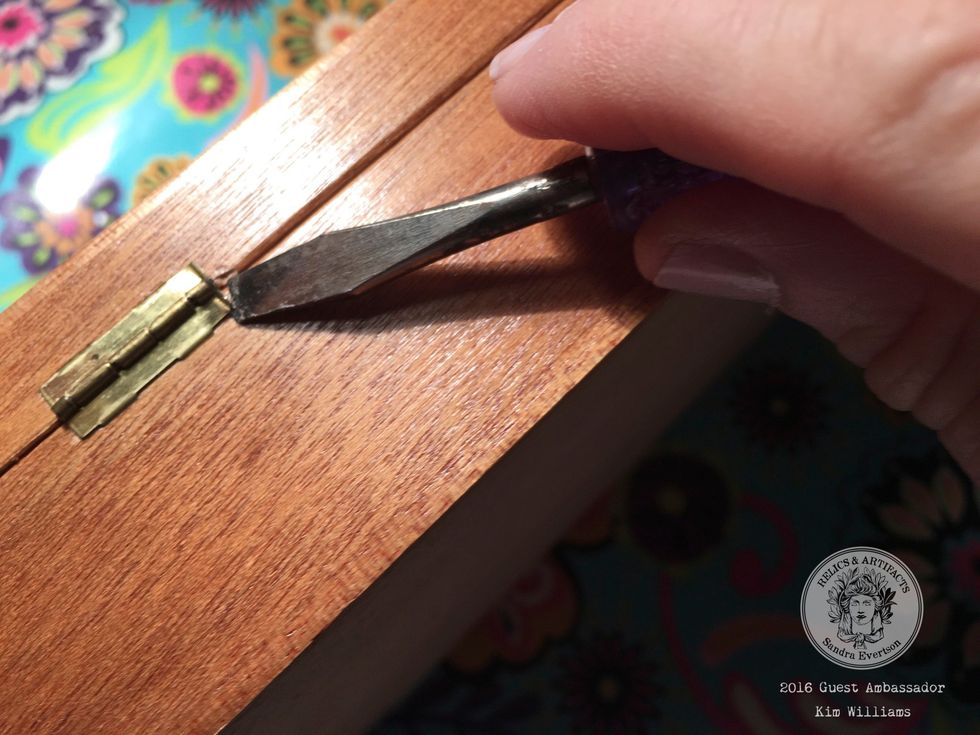 Remove hardware from the cigar box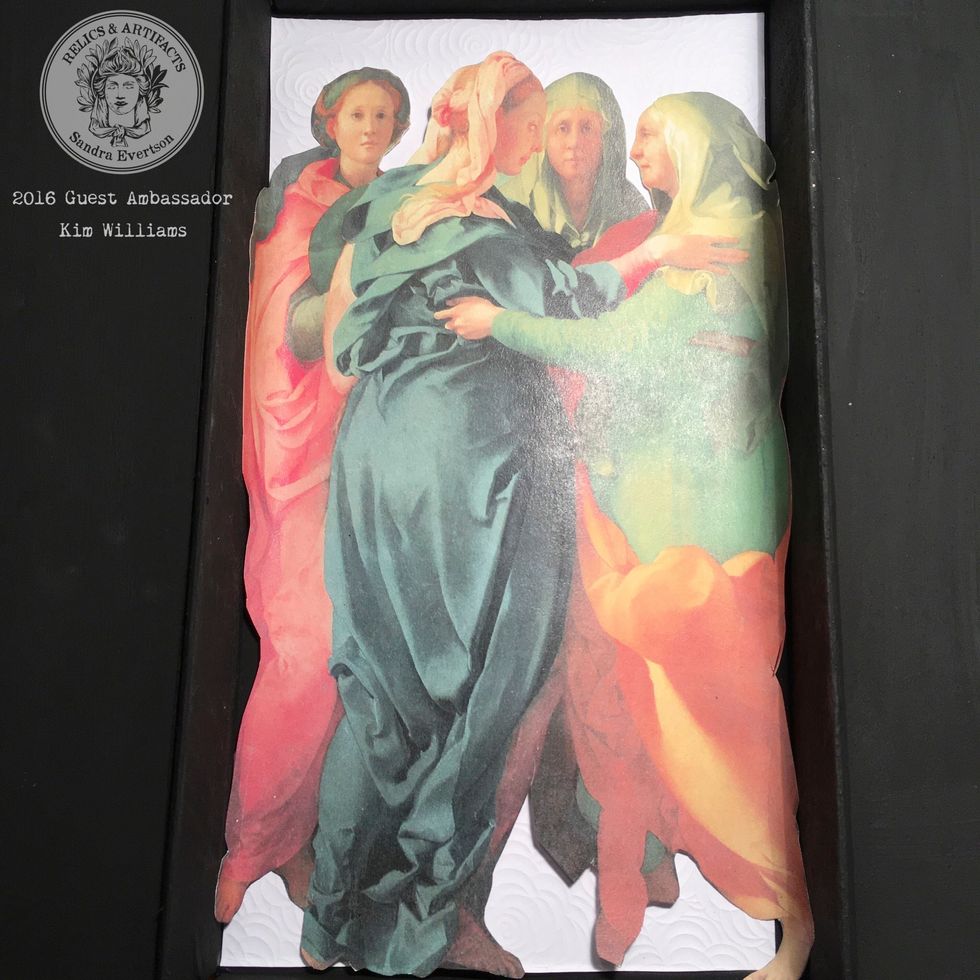 Paint front and back black. Paint the interior in gold. Add a coat of white chalkboard paint and sand to reveal the black underneath. Apply your image with mid podge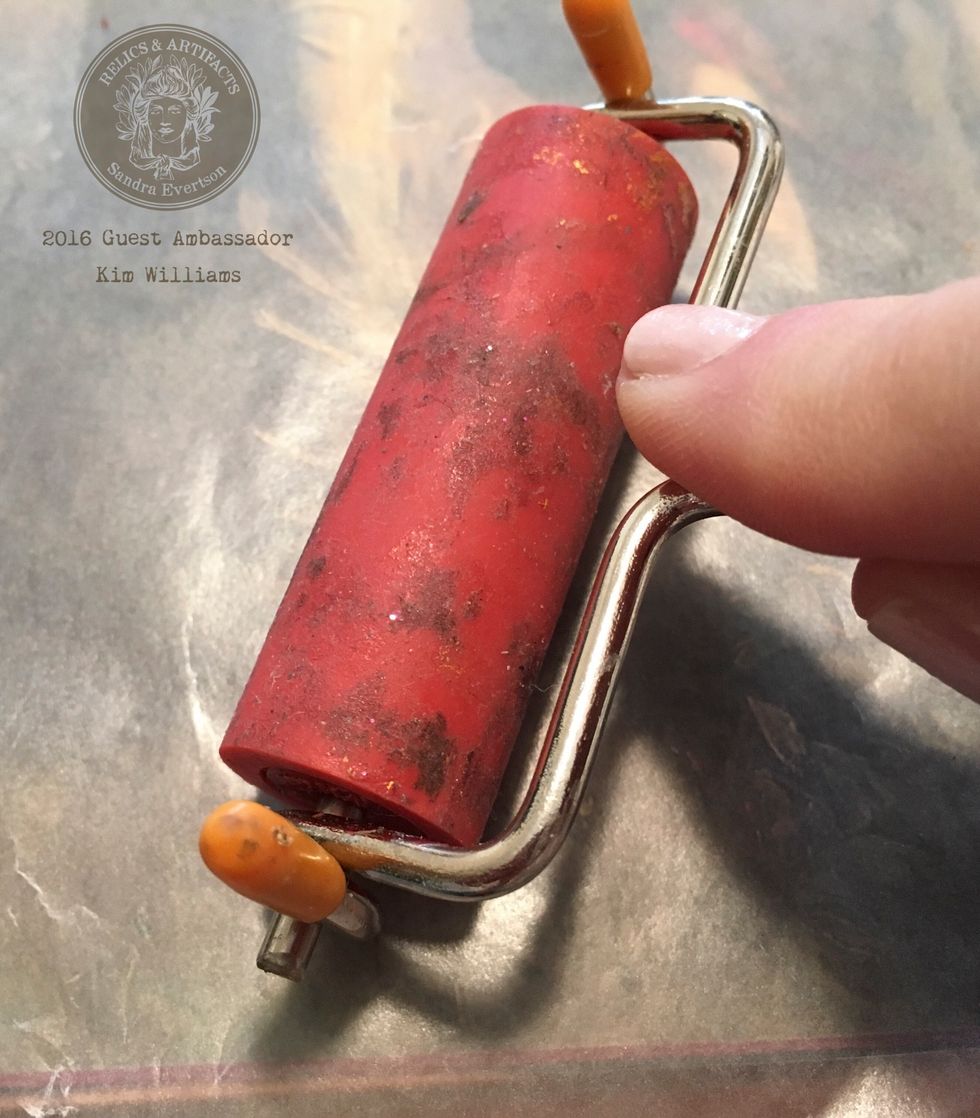 Using a beater push out any bubbles behind the image. Carefully as to not distress the image. Using a piece of wax paper on top will help protect the image during this process.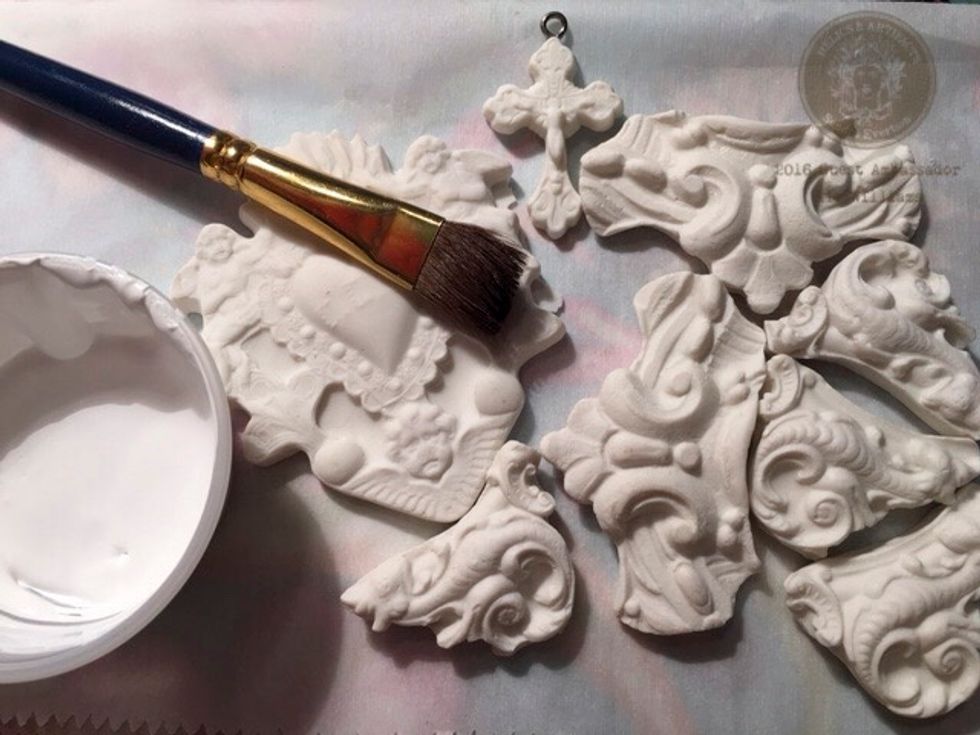 Paint the relics with old white chalk paint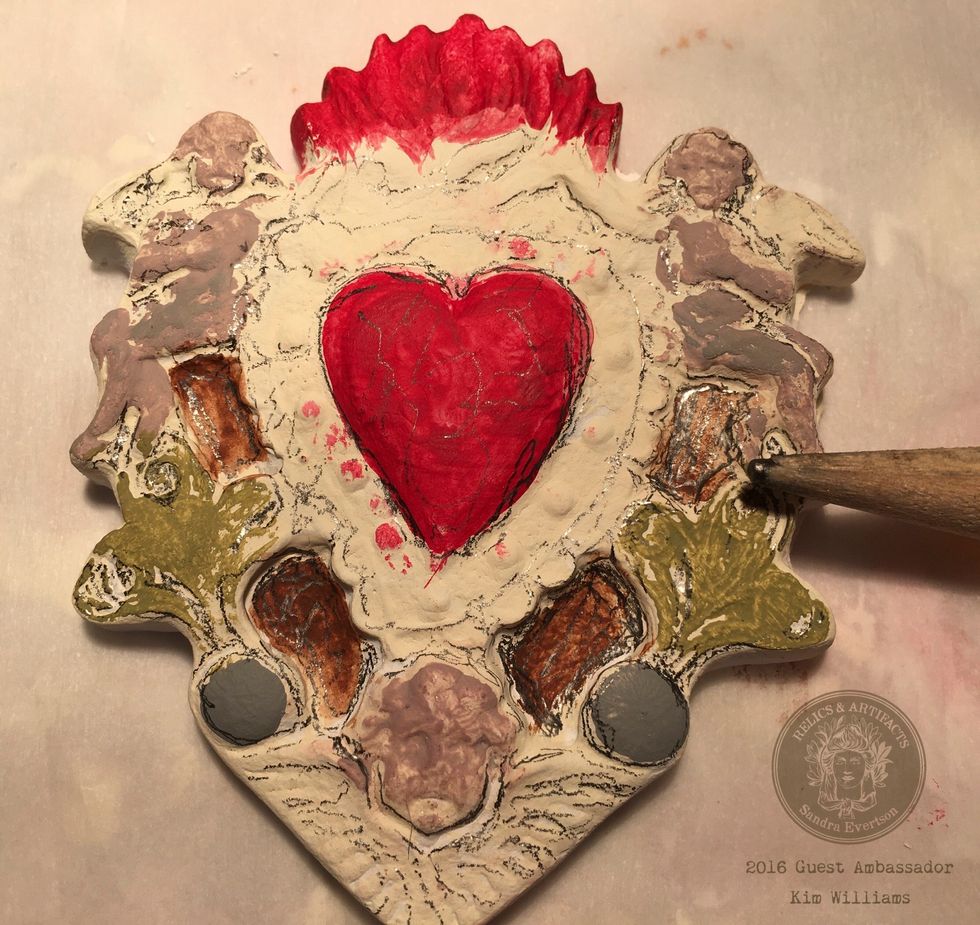 Finger paint the flaming heart and cherubs. You can use a pencil to darken the crevices of the relics a technique taught by Sandra Evertson!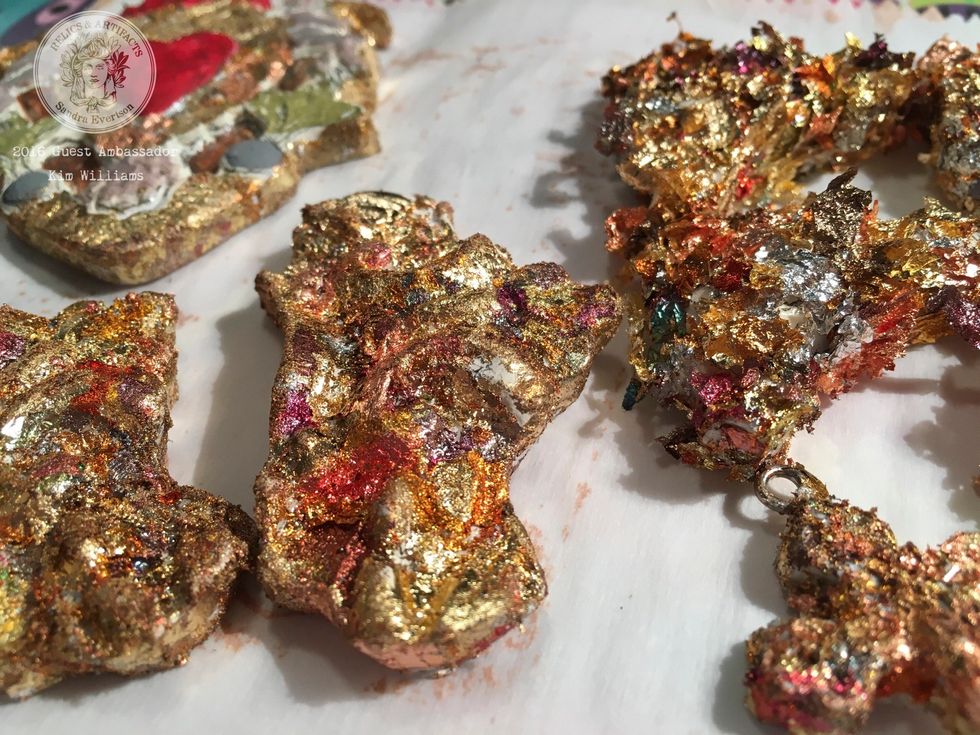 Gild the Relics using autumn blaze mega flakes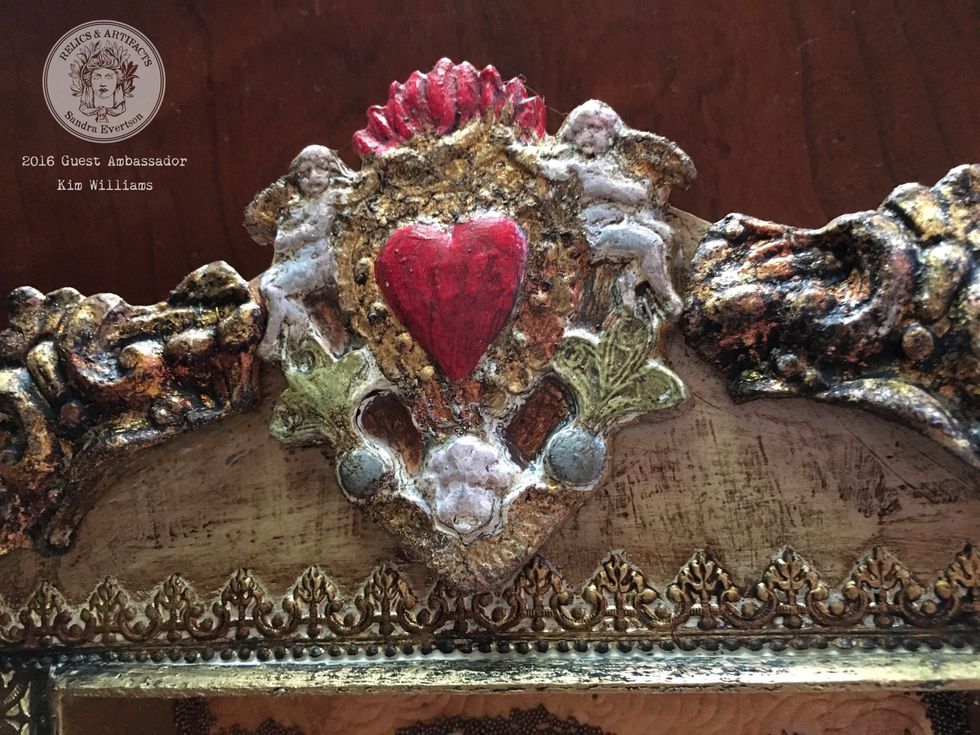 Age the Dresden pieces by finger painting. Using gloves pick paint and run them through your fingers Glue the Relics in a pleasing pattern on the upper edge of the roof of the reliquary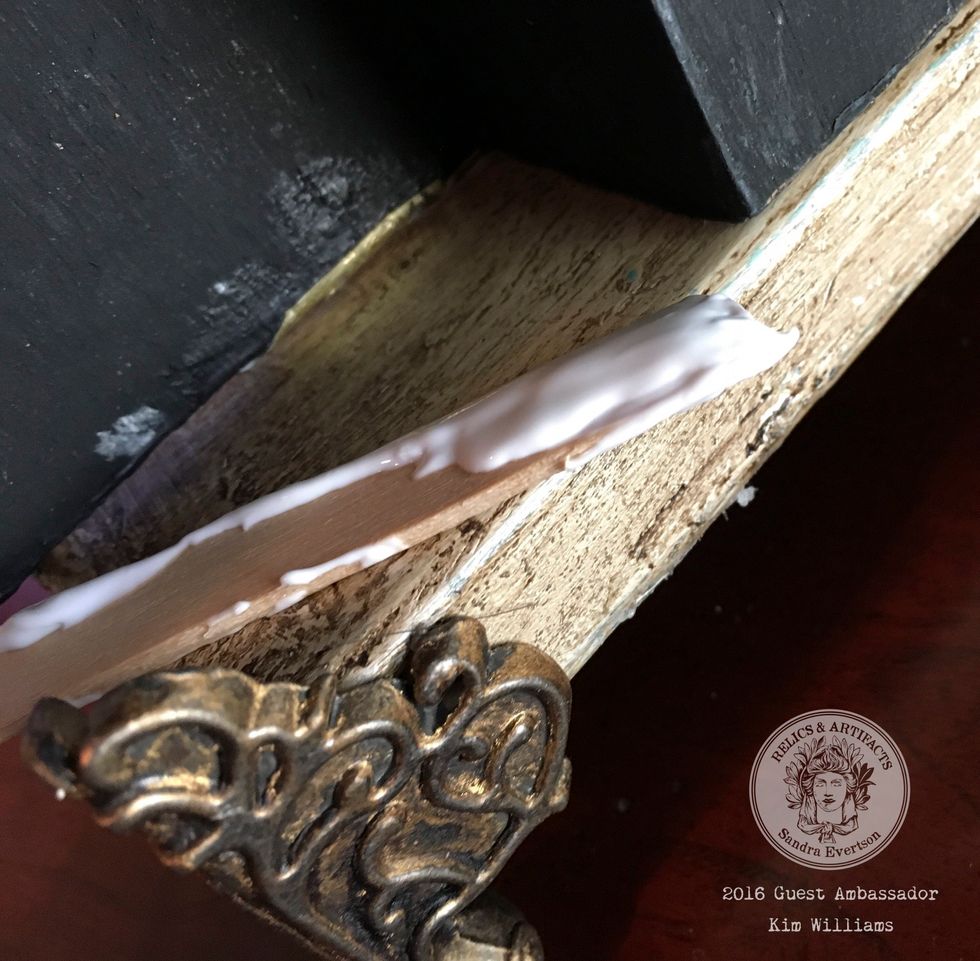 Complete the base cut enough metal trim to fit around the base. Use gold and buff and run the trim through your fingers. Glue trim and feet. And glue the framed box to the base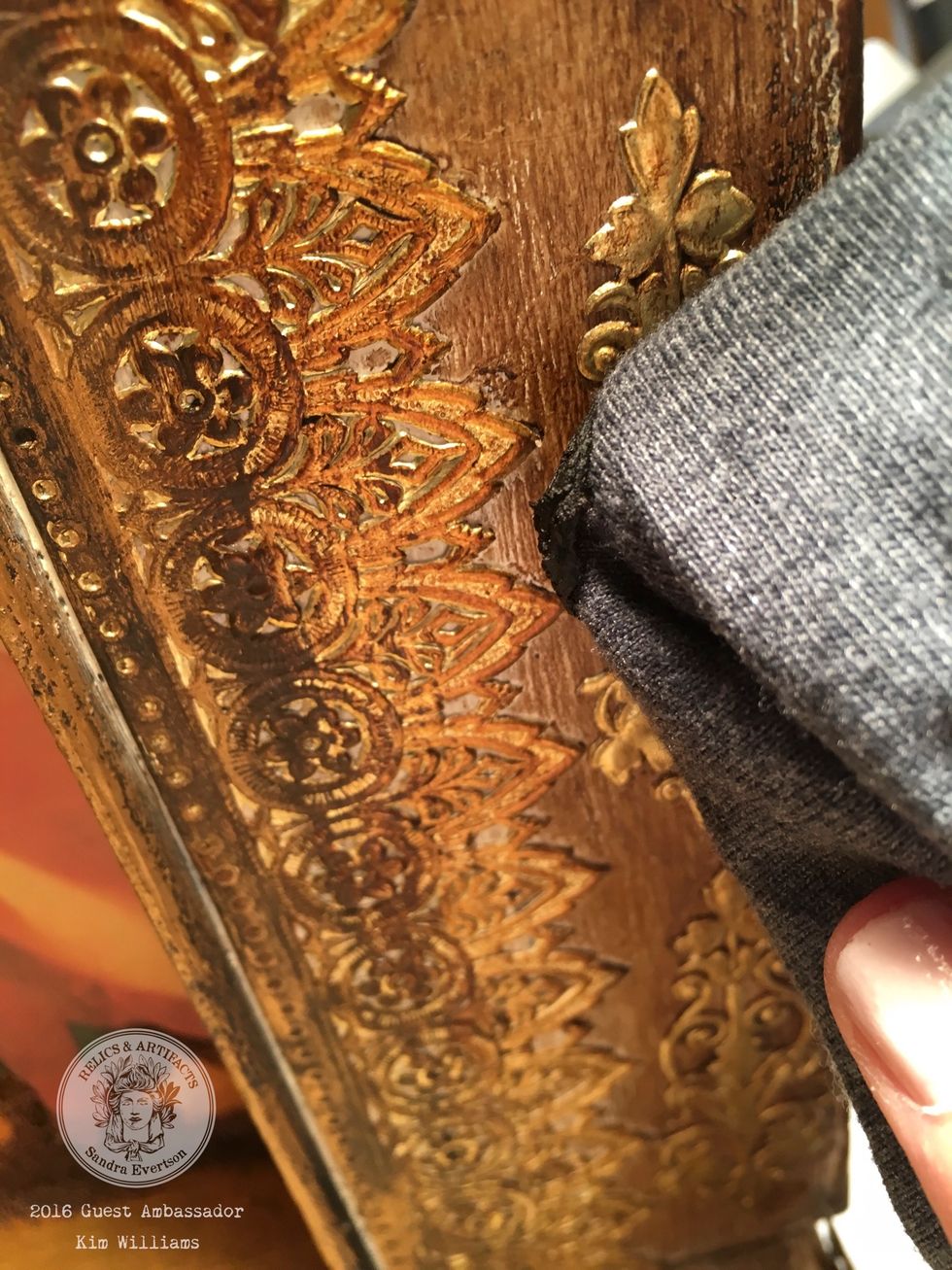 Buff your finished pieces to reveal the gorgeous pattern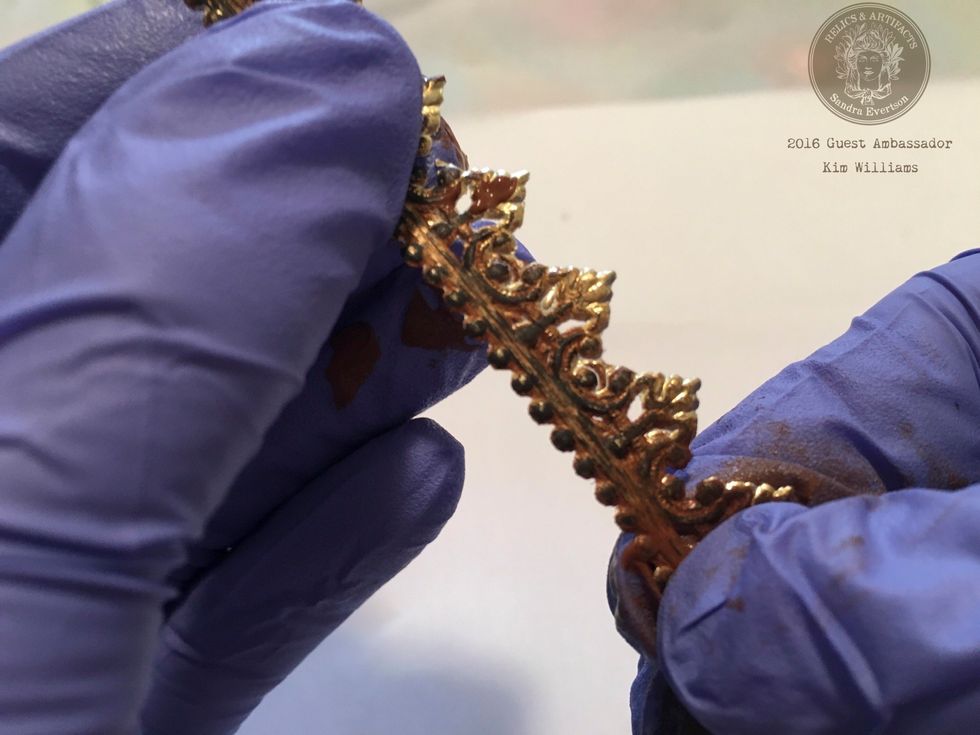 Run the buff through your gloved fingers
This is the result of all your hard work. To read about Kim Williams inspiration visit the Muse at www.sandraevertson.com
Cigar box
Craft wood
Inspirational art photo
Old white chalk paint
Craft paints
Dark wax
Box feet RCA
Metal trim
Relics and Artifacts Regalis
Relics and Artifacts crosses
Gold leaf kit
Relics and Artifacts dresdesns
Gld leaf rub and buff
Micro beads
Craft glue
Mod podge
Craft sticks
Brushes
Brayer
Wax paper
Baby wipes
Craft Knife
Ruler
Pencil
Jewelry pliers
Relics & Artifacts
RELICS & ARTIFACTS ® matte white resin craft blanks by designer Sandra Evertson for Prima Marketing Inc.