Create a Recipe Book With Bon Appetit-Kaisercraft
783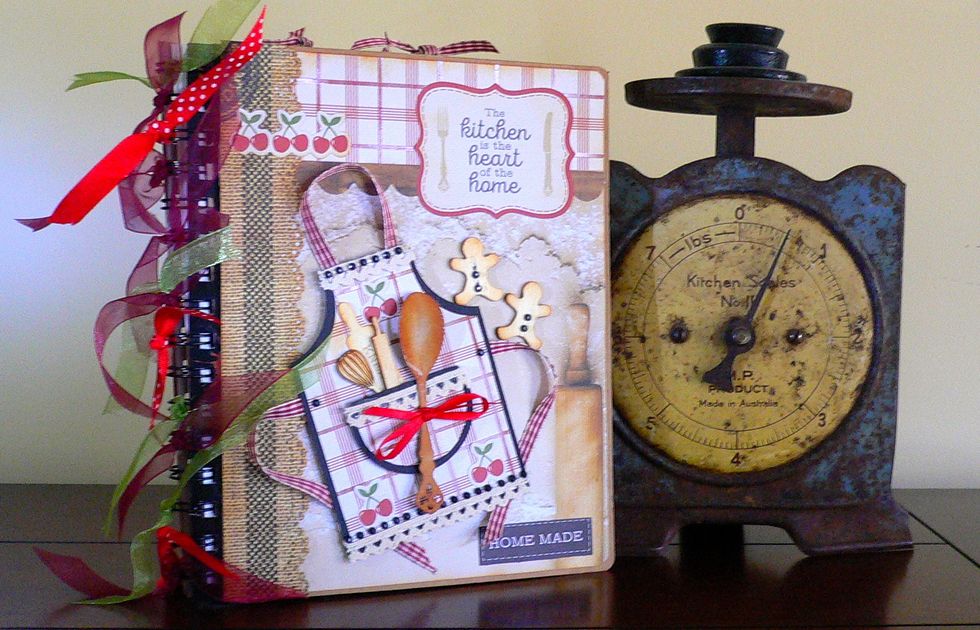 Recipe Book - DIY - with Kaisercraft "Bon Appetit" paper collection. More details on the Kaisercraft blog https://www.kaisercraft.com.au/blog/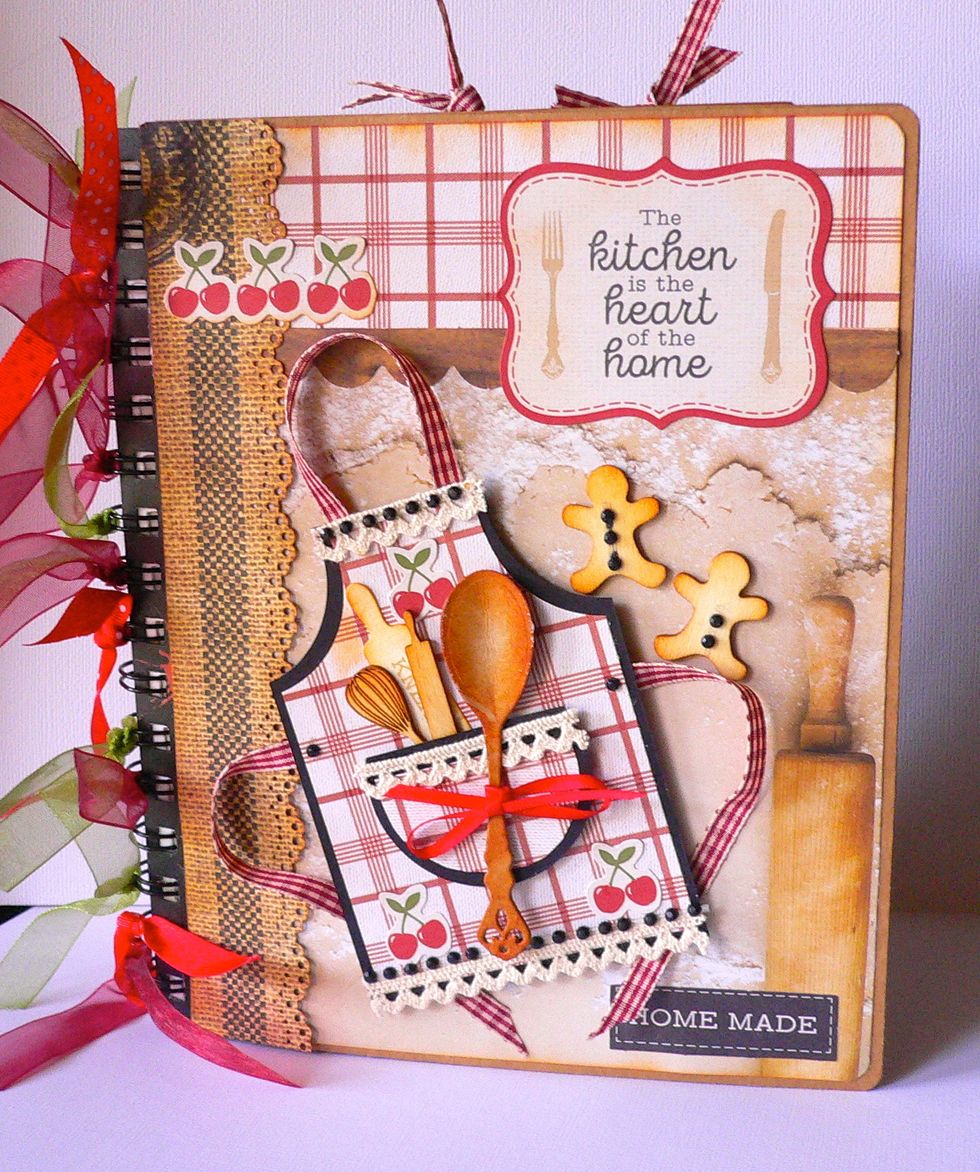 I created this Recipe Book with the Kaisercraft "Bon Appetit" paper collection, using an art journal and the "Bon Appetit" Kaisercraft papers, stickers and wooden embellishments.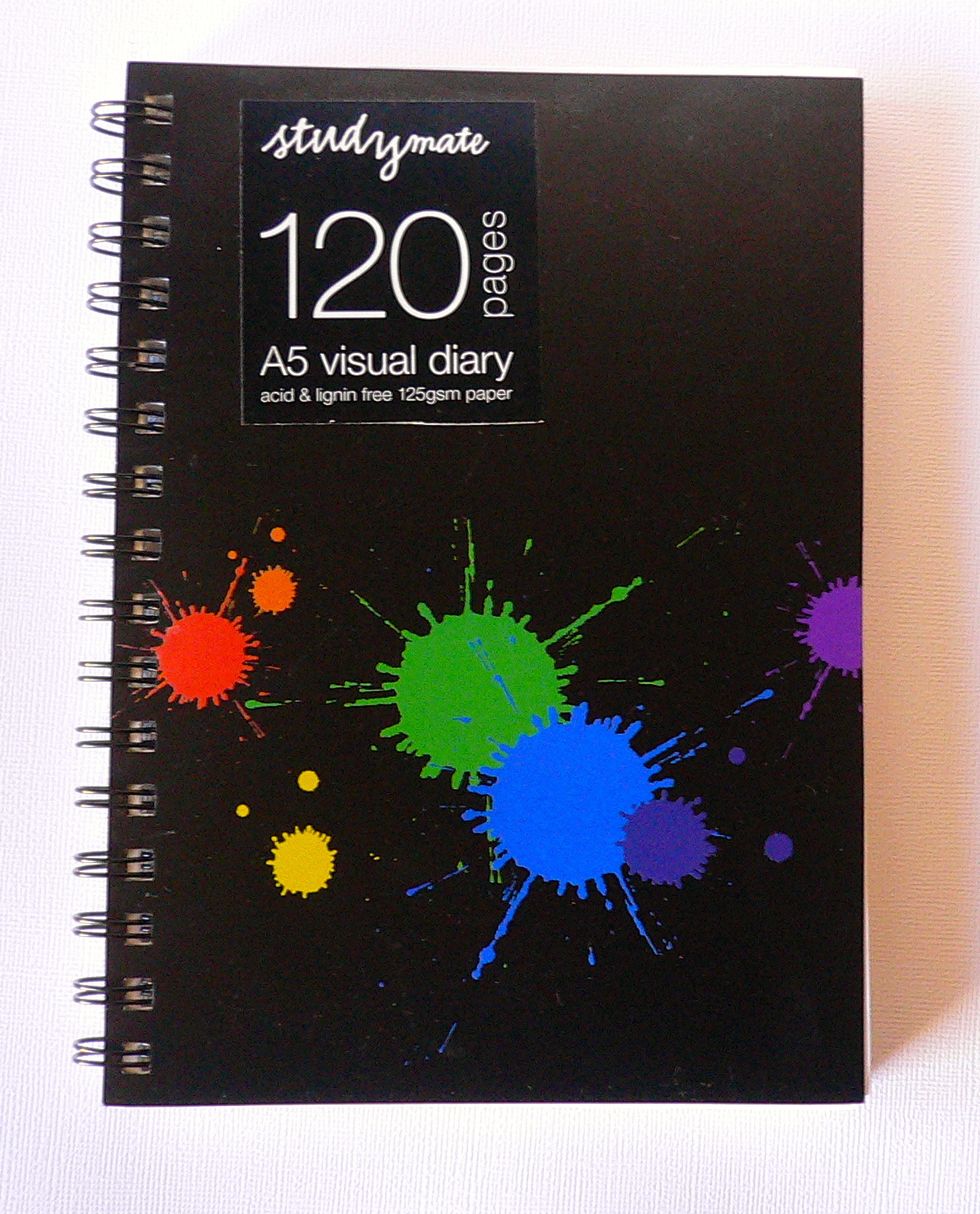 For the base of the Recipe Book, a A5 Visual Diary book does work well - it measures around 15cm x 21cm. It has blank pages and a spiral binding.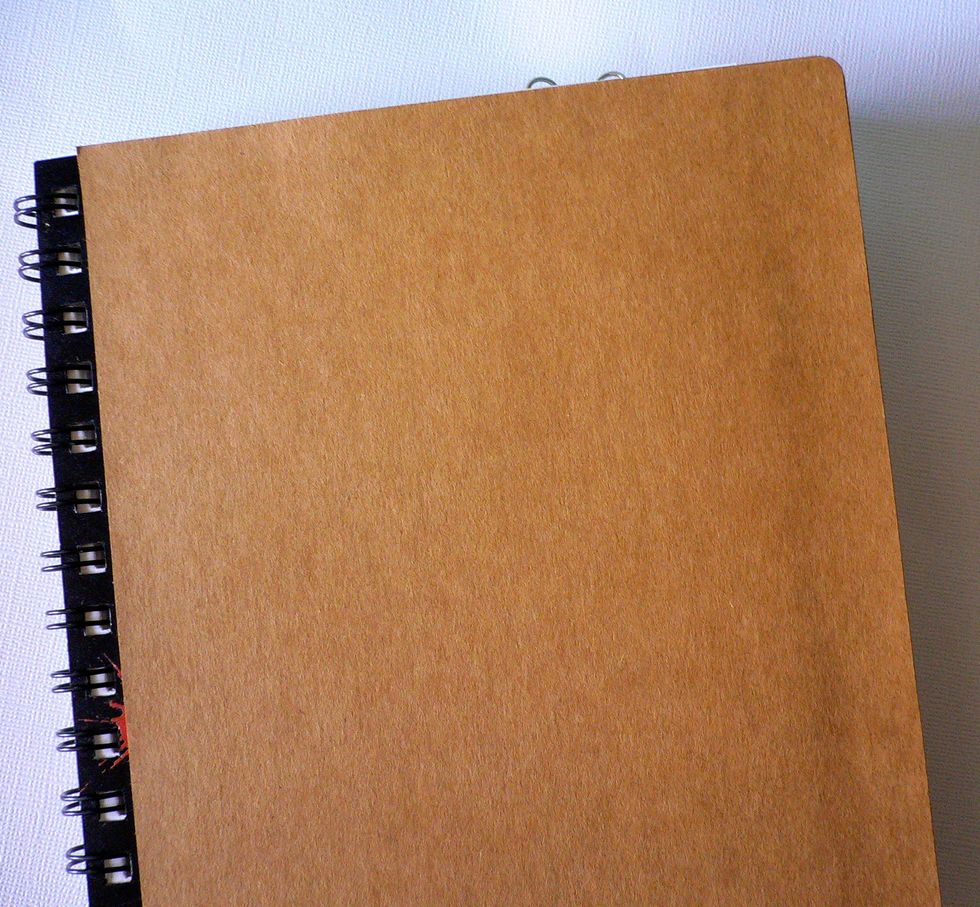 Cover the front and back of journal with Kaisercraft Kraft stock CD512, extend the edges an extra 2cm.
Extend the edges of the front and back an extra 2cm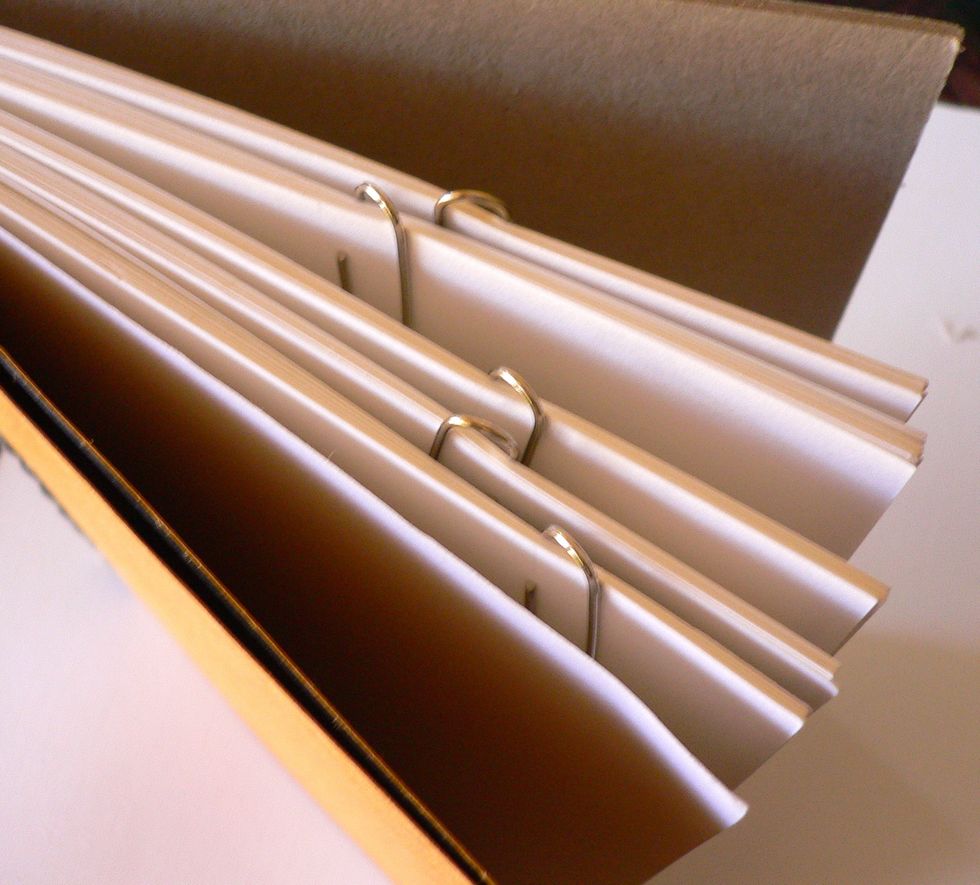 Divide book into sections - I have 5 different sections - Entree, Mains, Cakes, Sweets, Cookies. Using the sticker sheet with the unique dividing flaps for each section.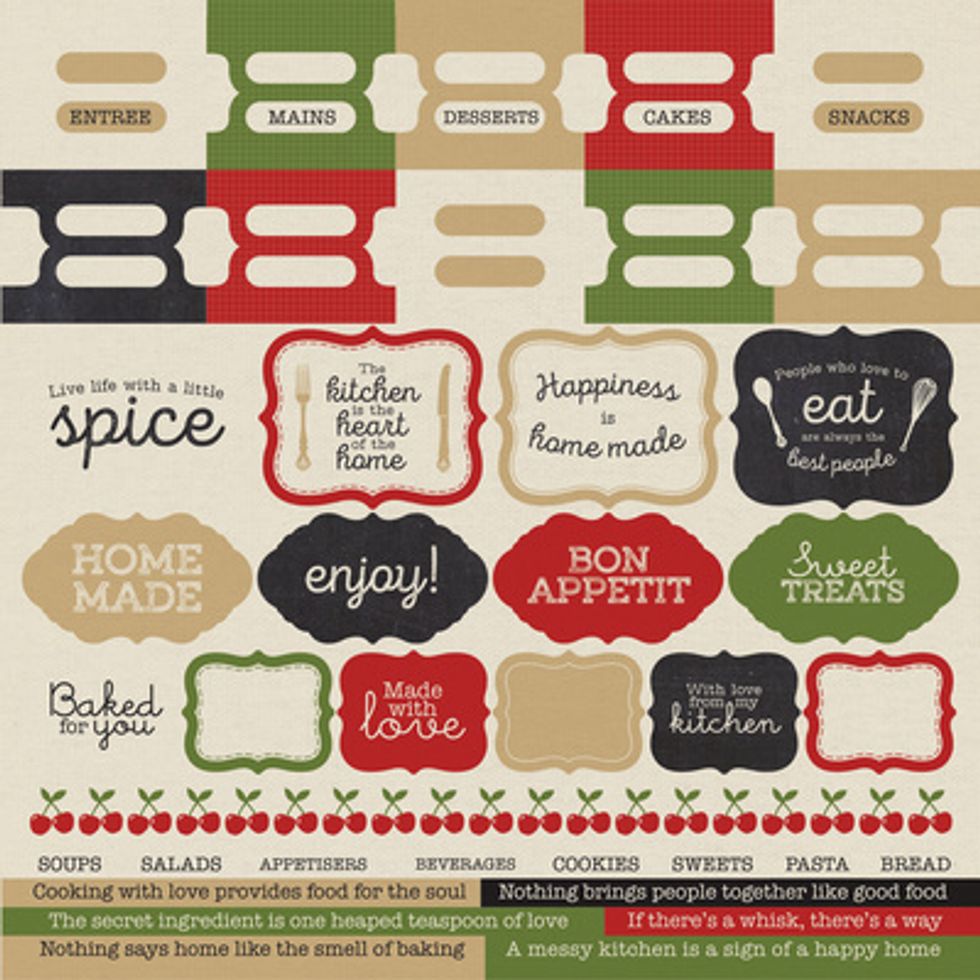 Kaisercraft sticker sheet SS316 "Bon Appetit" is fabulous for all the tabs and cooking sentiments to decorate your recipe book.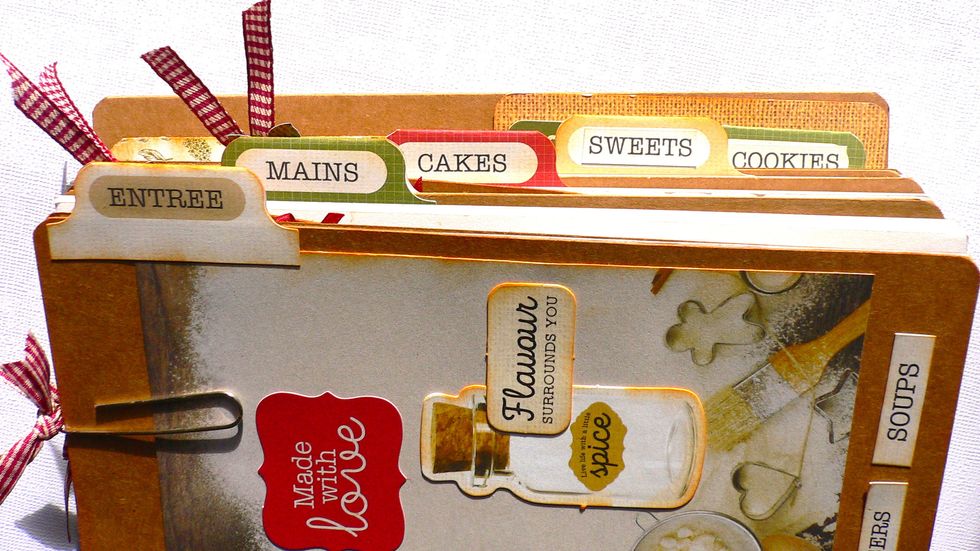 Divide the book into sections and use the Kaisercraft Sticker sheet SS316 "Bon Appetit" for the tabs
Create pockets after each section for Recipe cards or for menu planning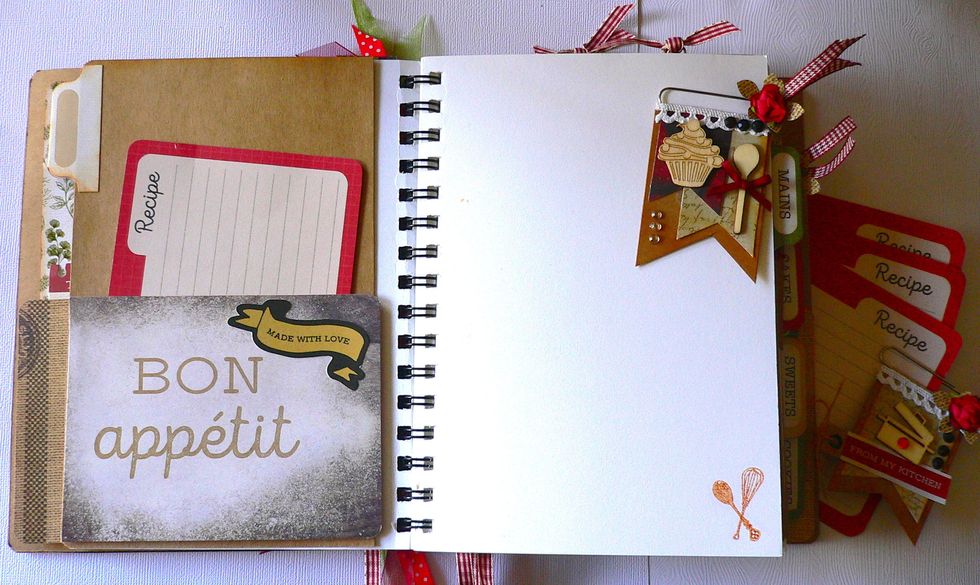 Using the stamp set CS267. Stamp every single page with the whisk and spoon at the bottom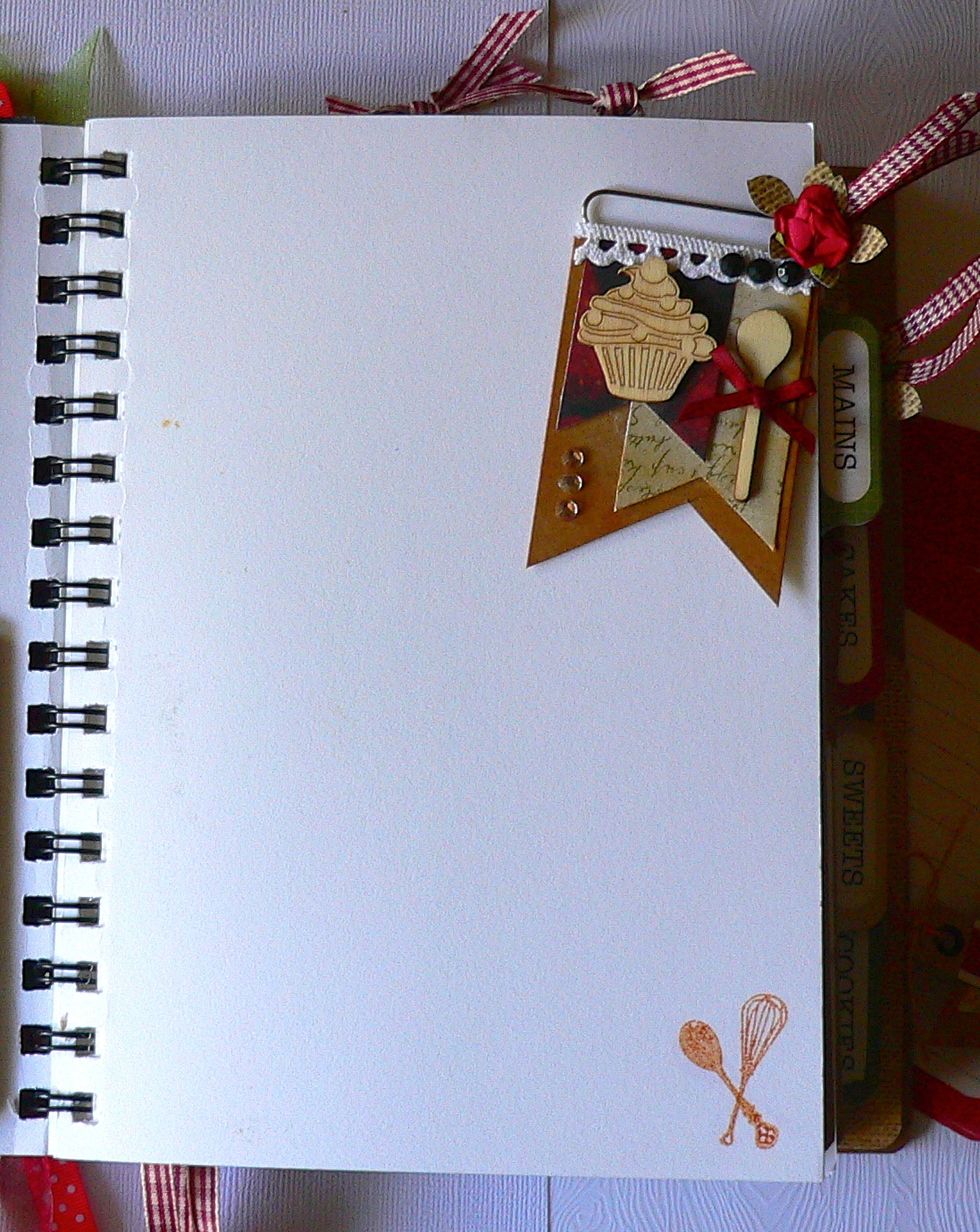 How cute are these embellishments using the Wooden Flourishes FL577 Cooking, lace, rhinestones, flowers.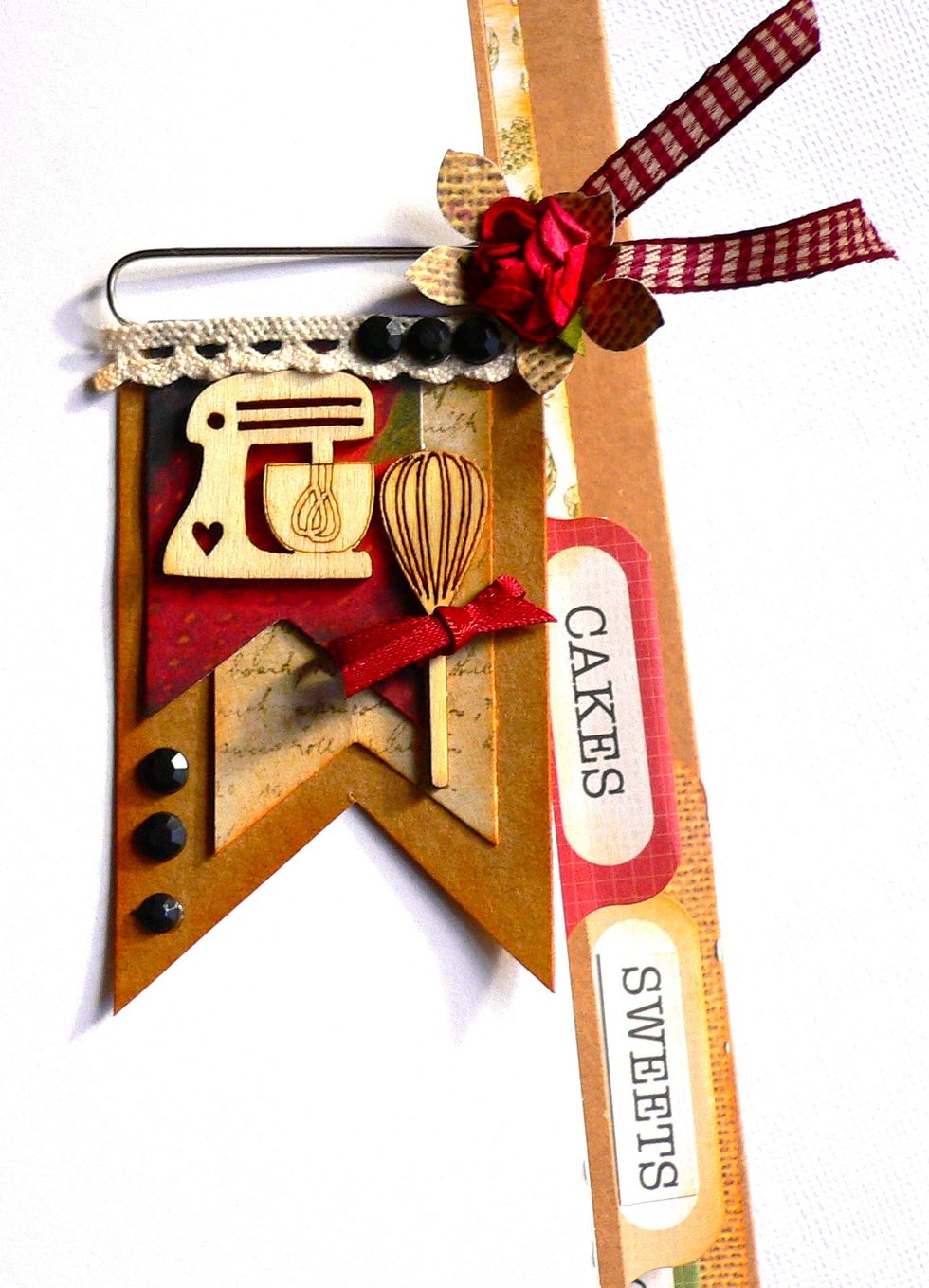 Cute little paperclip embellishments!!!!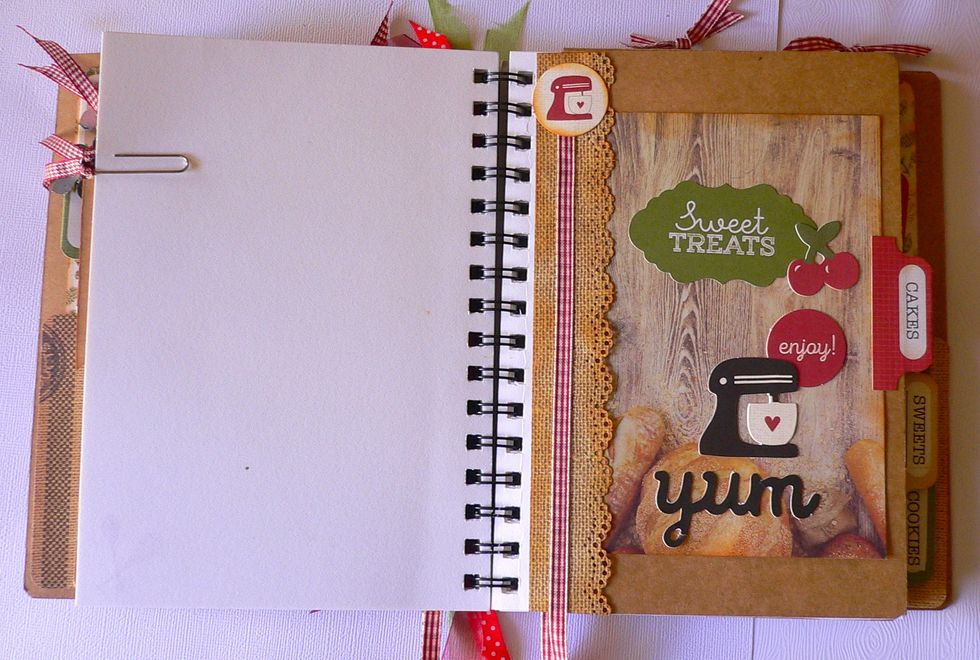 Another section decorated with Collectables and papers from the Bon Appetit paper collections.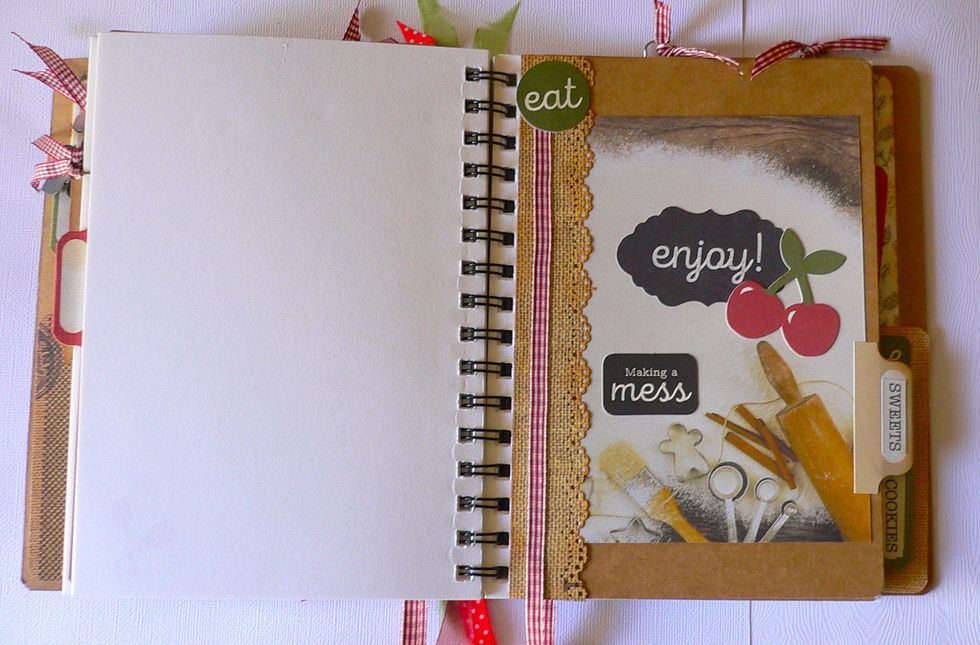 Bon Appetit paper collection - Kaisercraft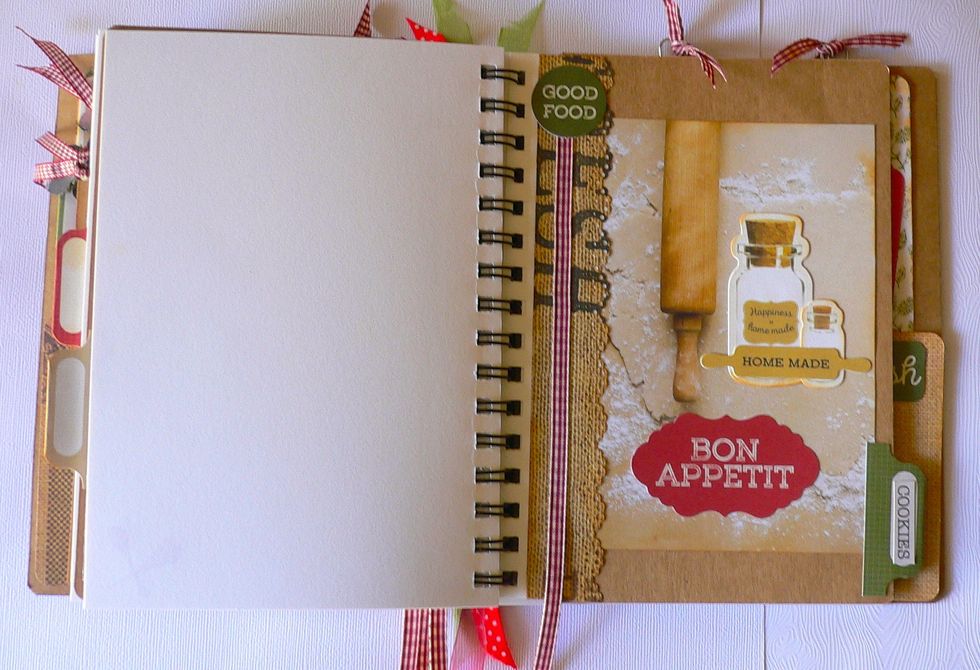 Kaisercraft "Bon Appetit" paper collection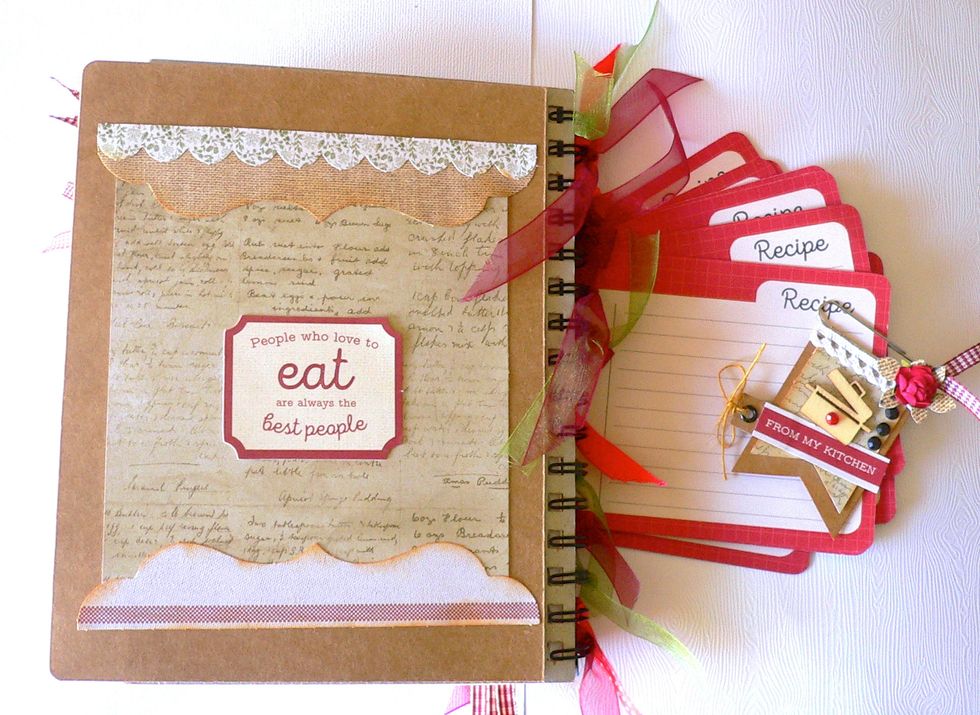 Back cover of Recipe Book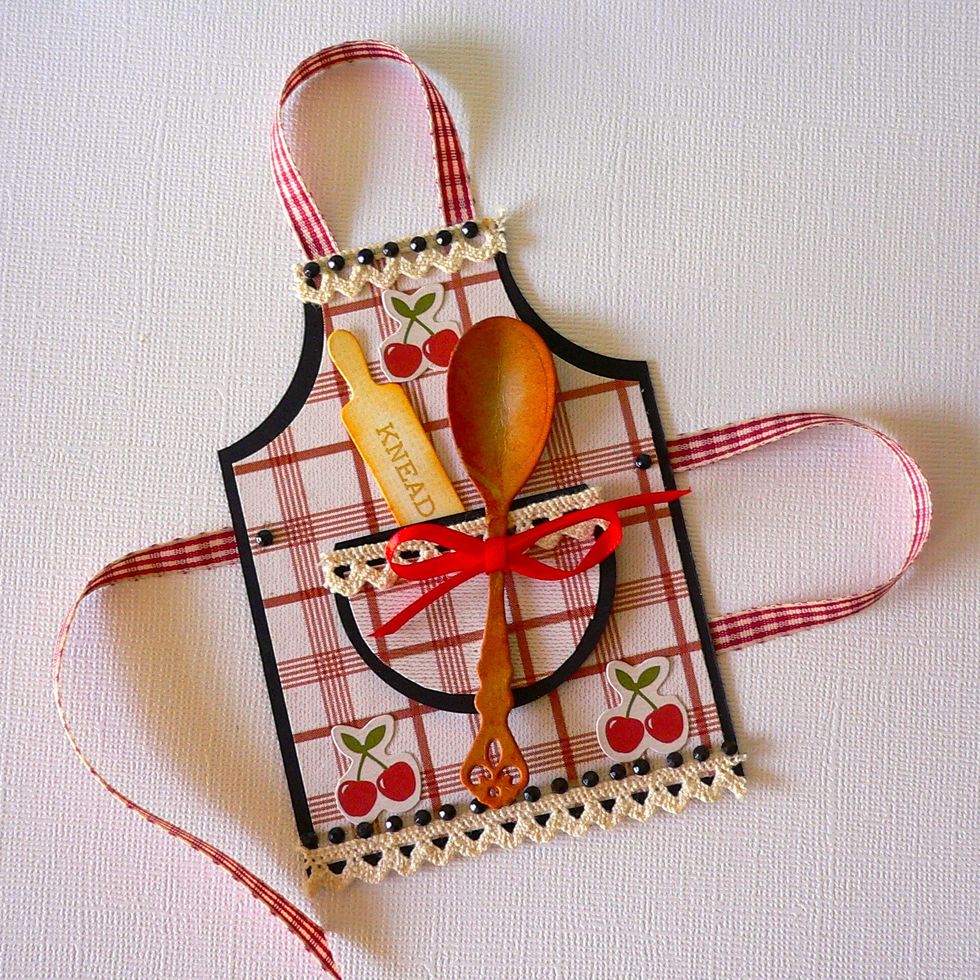 Here is a Step by Step - on how to create this gorgeous little paper apron embellishment for the cover of the recipe book. Note this would also look fabulous on a card or shopping list notebook.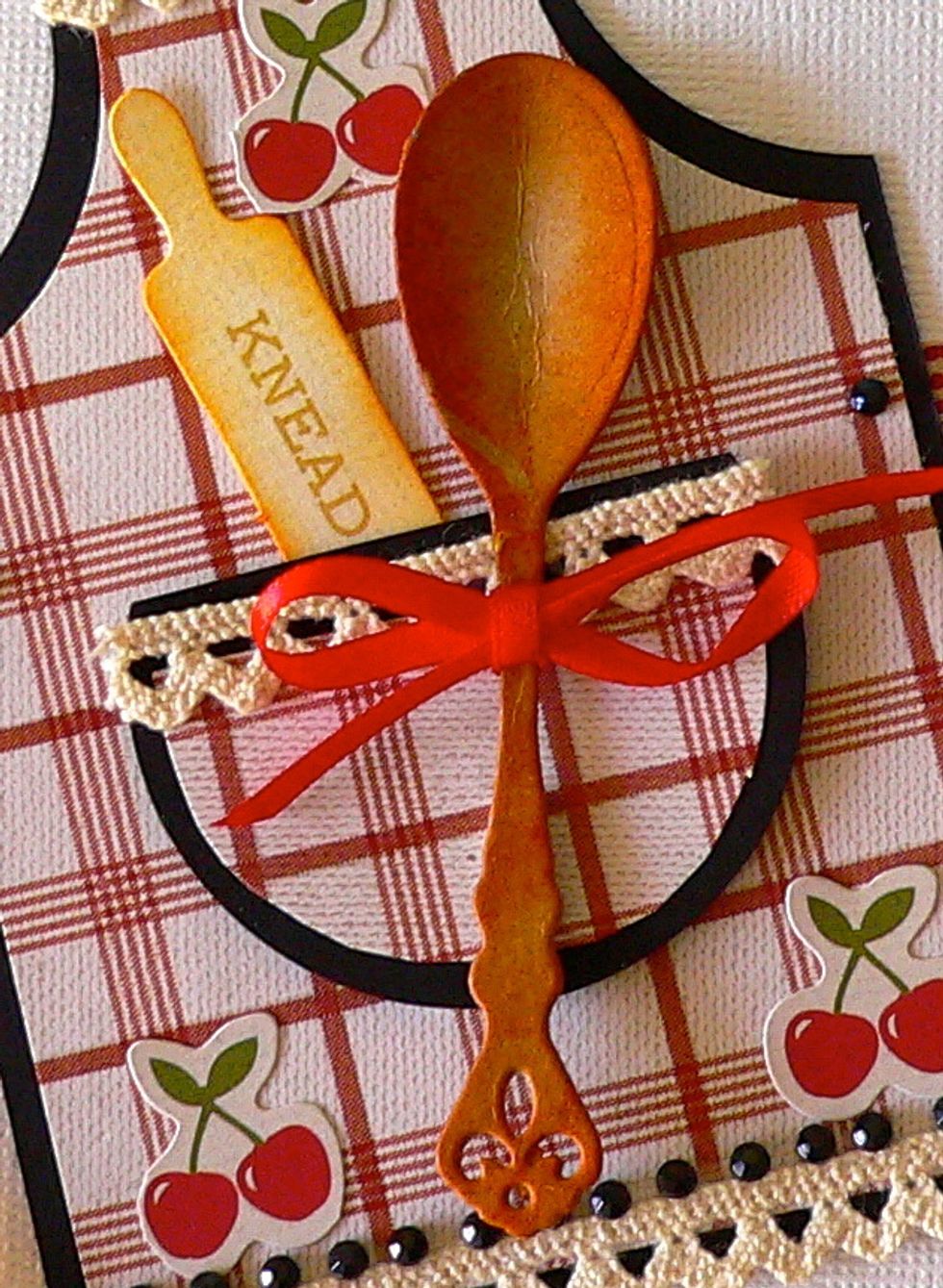 How cute is this Kaisercraft Utensils !! Spoon die DD159. I cut two with Kraft stock and glued them together, then inked the edges around the spoon and tied a little red ribbon around it , too cute.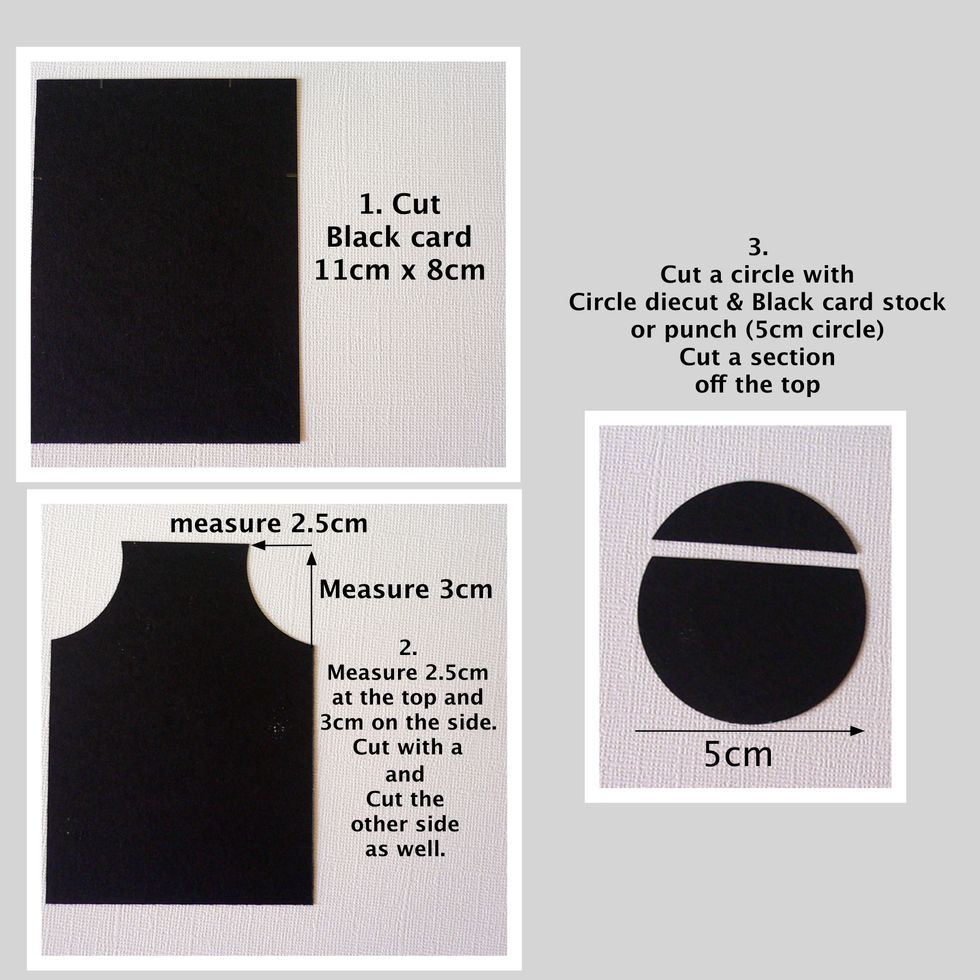 To make the Apron Follow the following directions for the base of apron and pocket.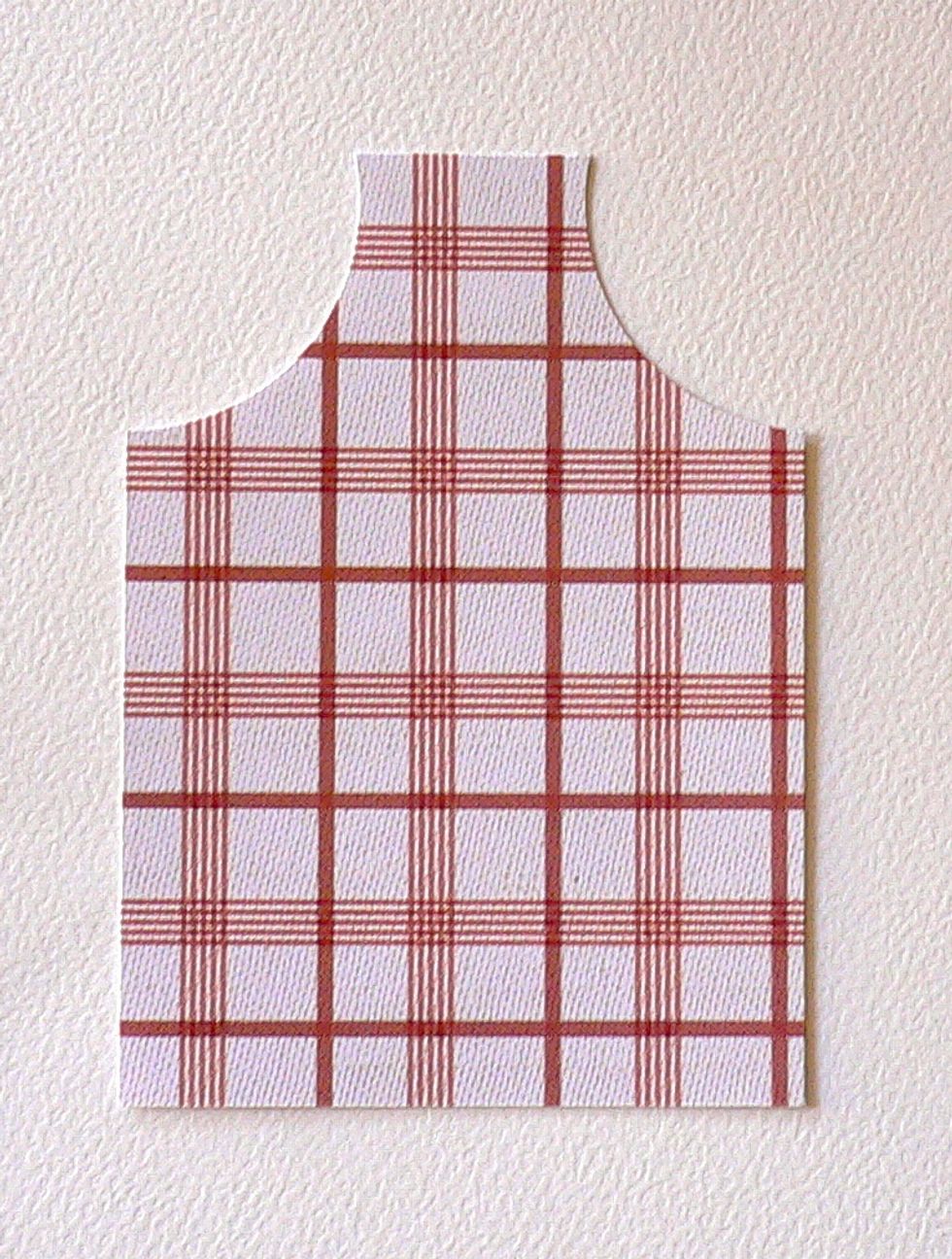 Cut out the top layer with "Bon Appetit" papers but slightly smaller that the base. 10.5cm x 7.5cm, do the same for the circle (pocket) slightly smaller than the base. Adhere base with this top paper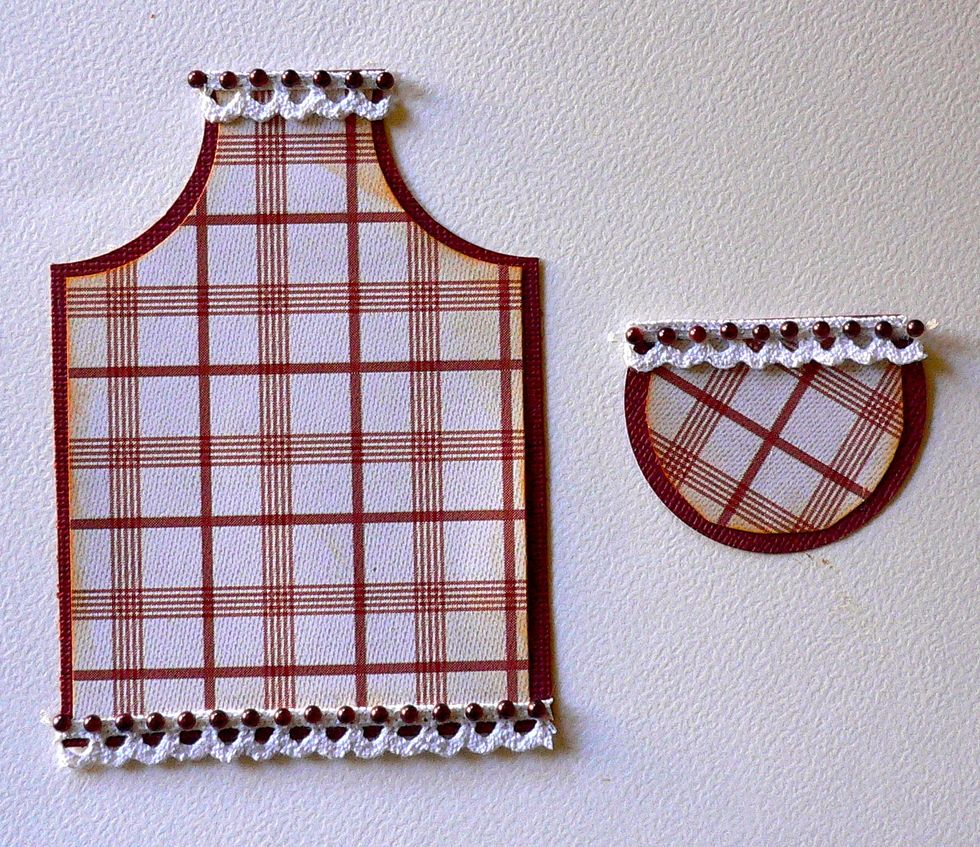 Add lace and rhinestone strips for decoration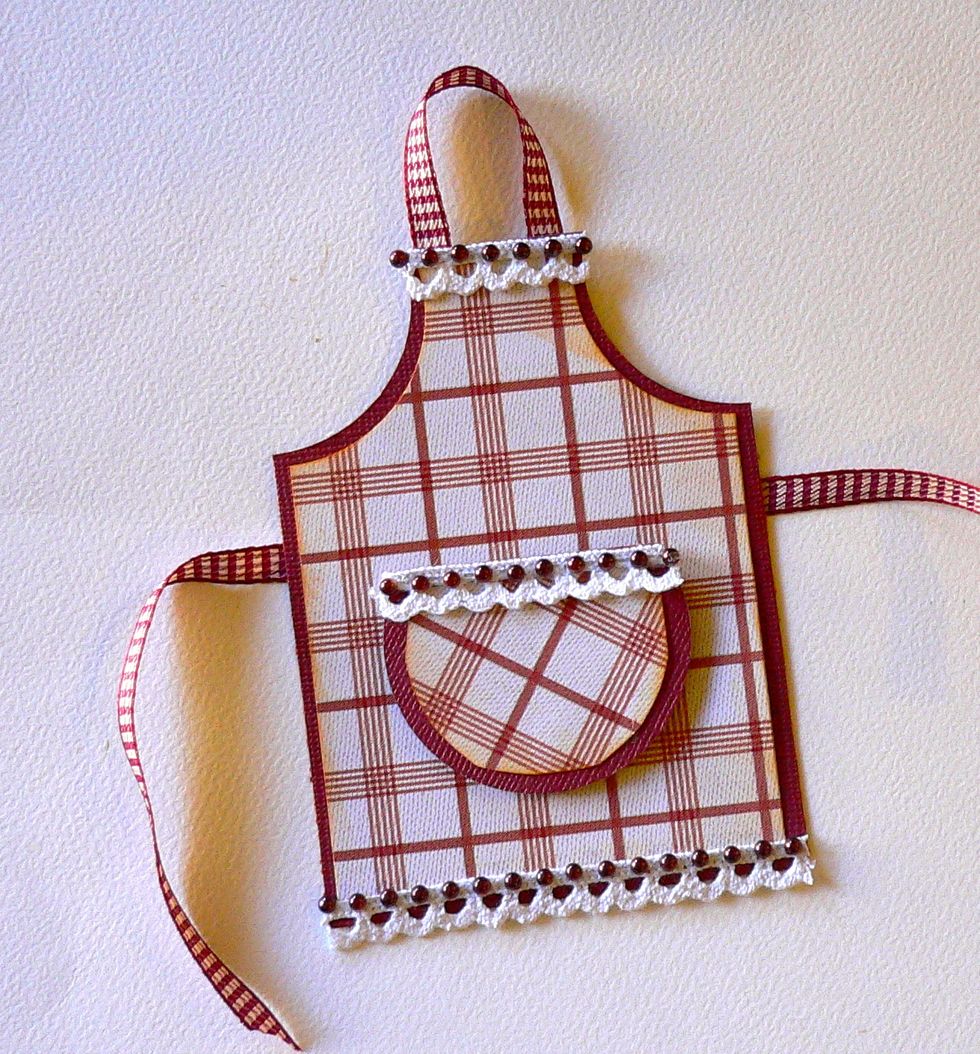 Adhere ribbons on top and side of Apron. Adhere the pocket onto the apron with foam tape.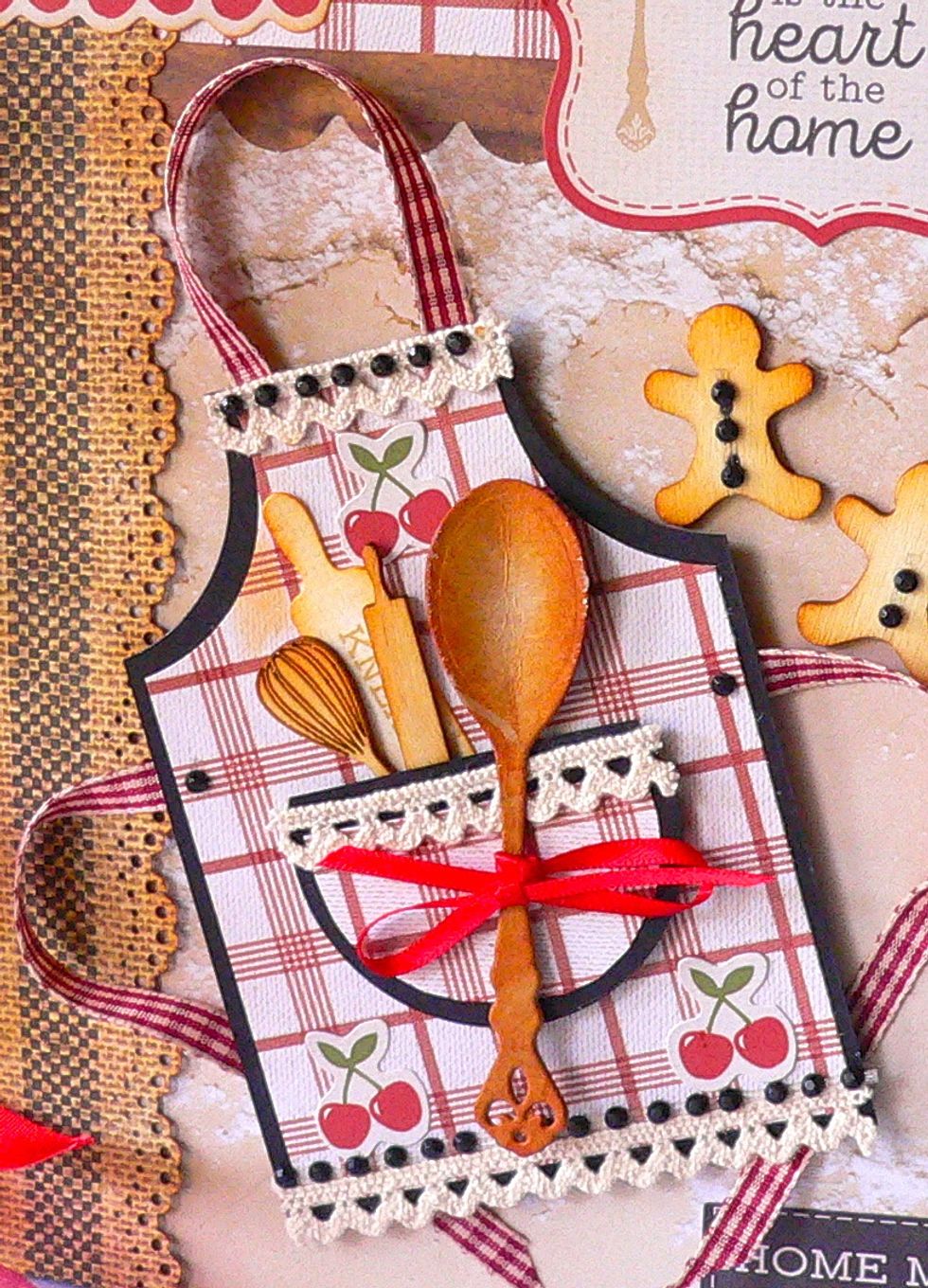 Glue wooden flourishes FL577 and Spoon die cut DD159, as shown.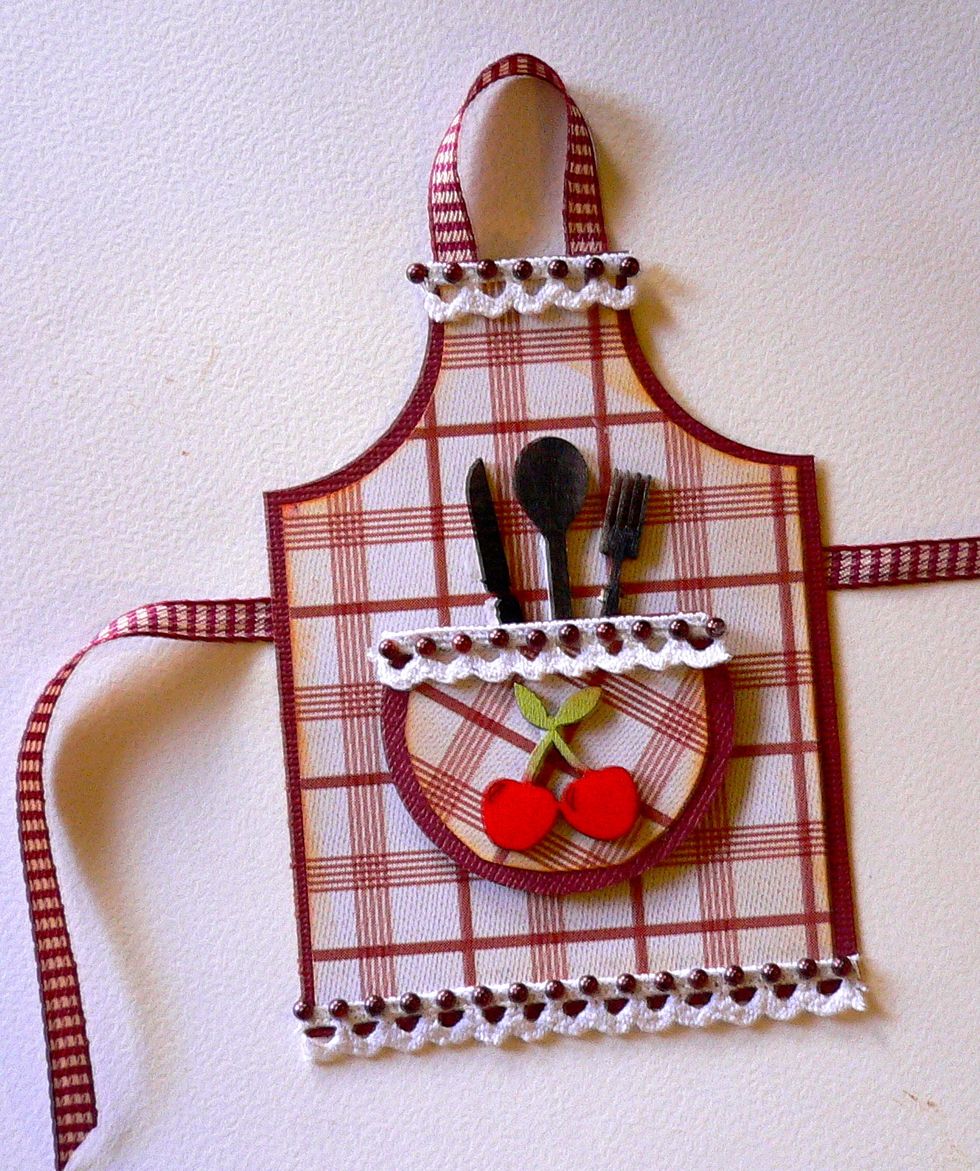 Here is another one that I created for a card. Those wooden Flourishes They are so cute !! Loving these little flourishes FL577 Cooking :)
Card, shopping list notebook, decorated with Kaisercraft "Bon Appetit" paper collections. Kaisercraft Blog - https://www.kaisercraft.com.au/blog/My blog - http://abinspirations.blogspot.com.au/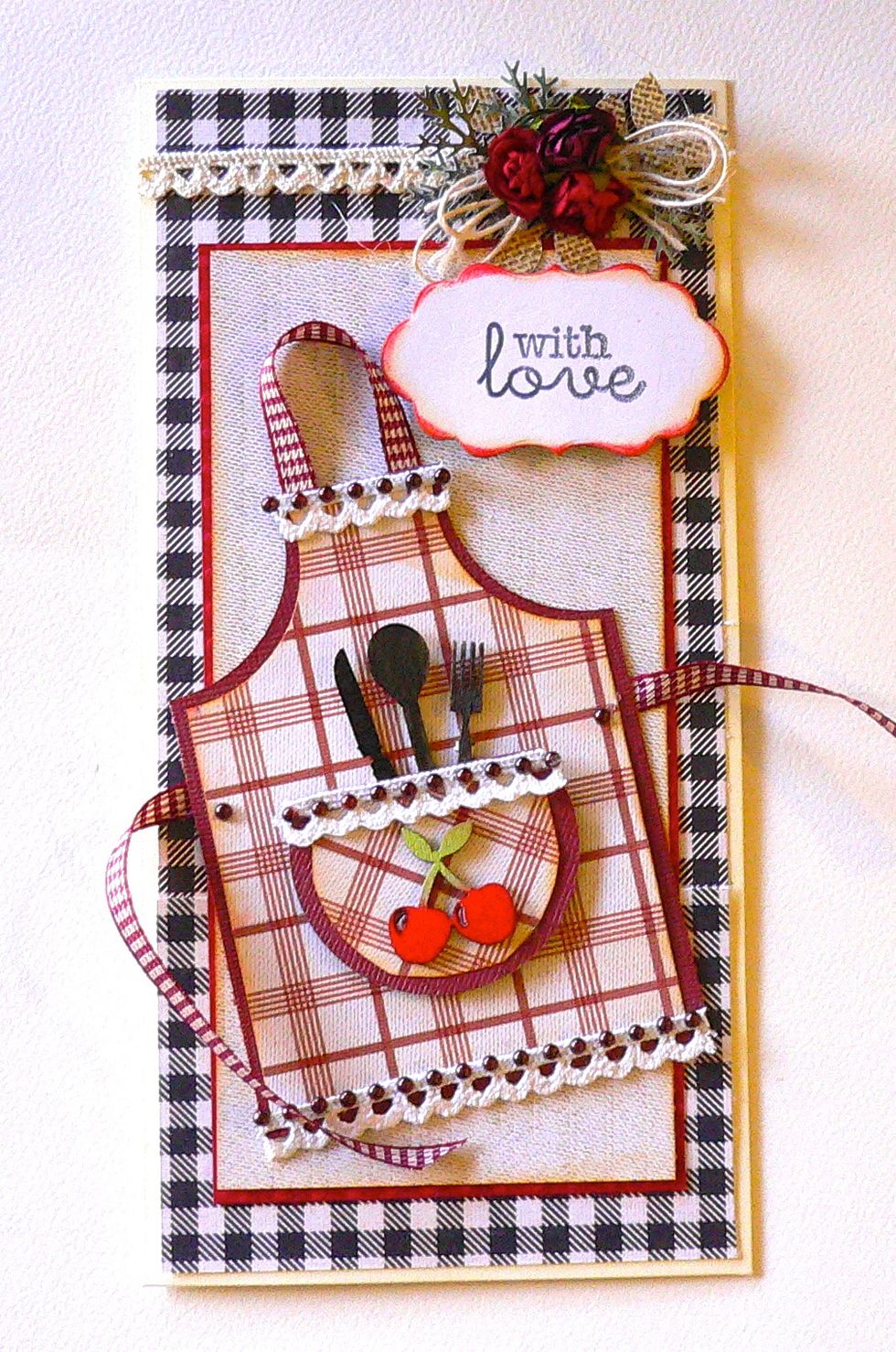 Paper apron created for a card. Created with "Bon Appetit" paper collection from Kaisercraft. More details on my blog. Adriana Bolzon. http://abinspirations.blogspot.com.au/
Decorated notebook made into a Shopping List notebook, Created with Bon Appetit Papers from Kaisercraft, Thanks for looking, Adriana Bolzon XX more details here http://abinspirations.blogspot.com/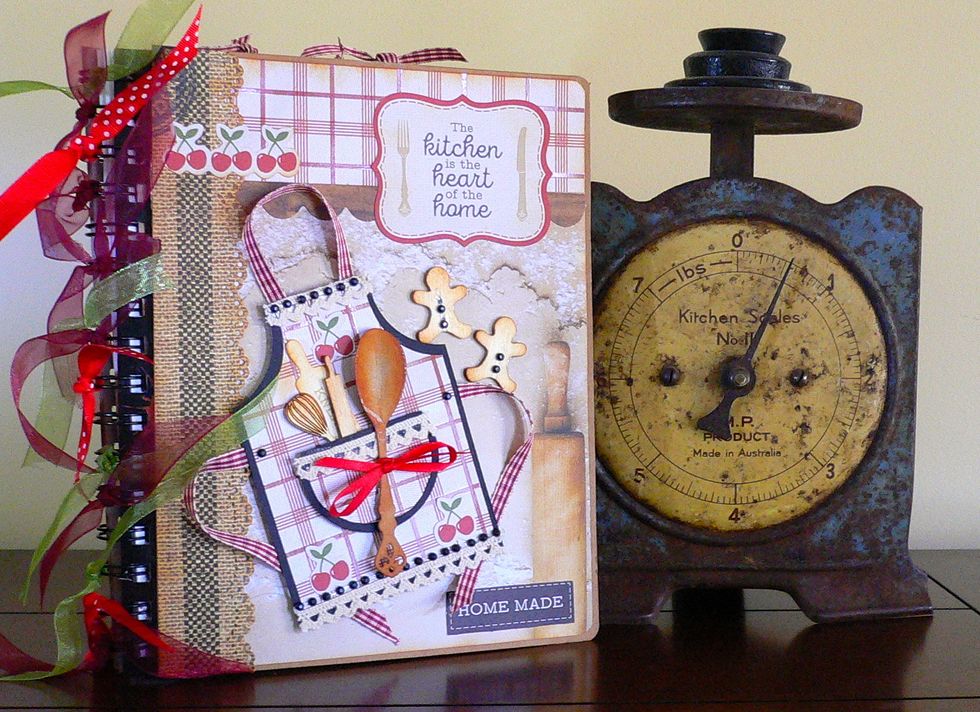 Recipe Book - created with Kaisercraft "Bon Appetit" paper collection. Created by Adriana Bolzon more details on the Kaisercraft Website : https://www.kaisercraft.com.au/blog/
1.0 Art book or journal
1.0 Kaisercraft paper pad PP1000 - Bon Appetit
1.0 Kaisercraft Collectables Bon Appetit CT859
1.0 Kaisercraft sticker sheet Bon Appetit SS316
1.0 cardstock, FL577 wooden flourishes, dies
1.0 Kraft Cardstock
Adriana Bolzon
Papercrafter creating cards, scrapbooking, altered art projects, Sharing my love for anything paper. Thanks for stopping by XX