Using kitchen scissors, cut chunks of meat off the thigh.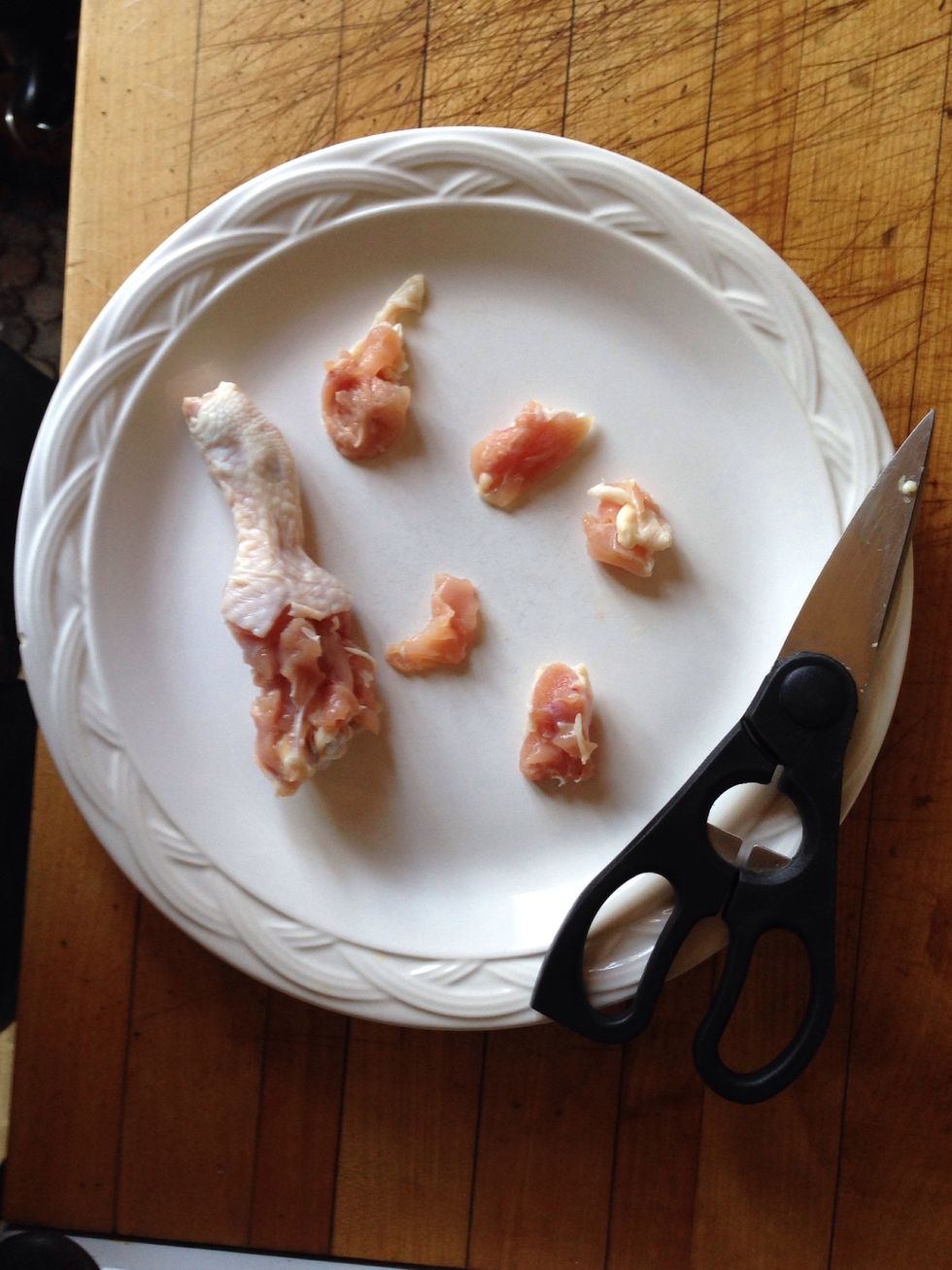 Place the chicken pieces in a preheated and (optionally) buttered pan. Turn so that the meat is slightly browned, but so that the most of the meat remains raw.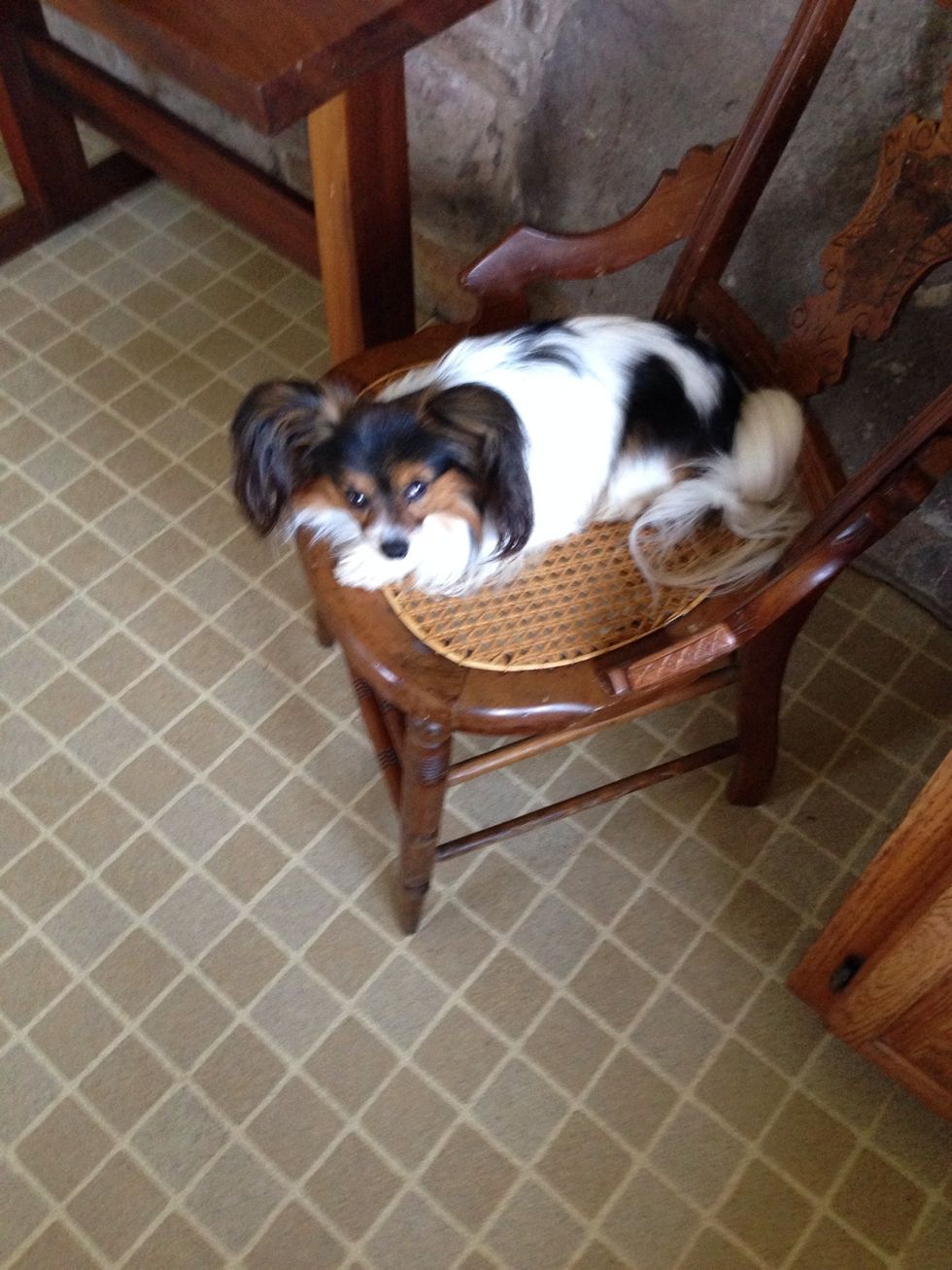 What's taking so long?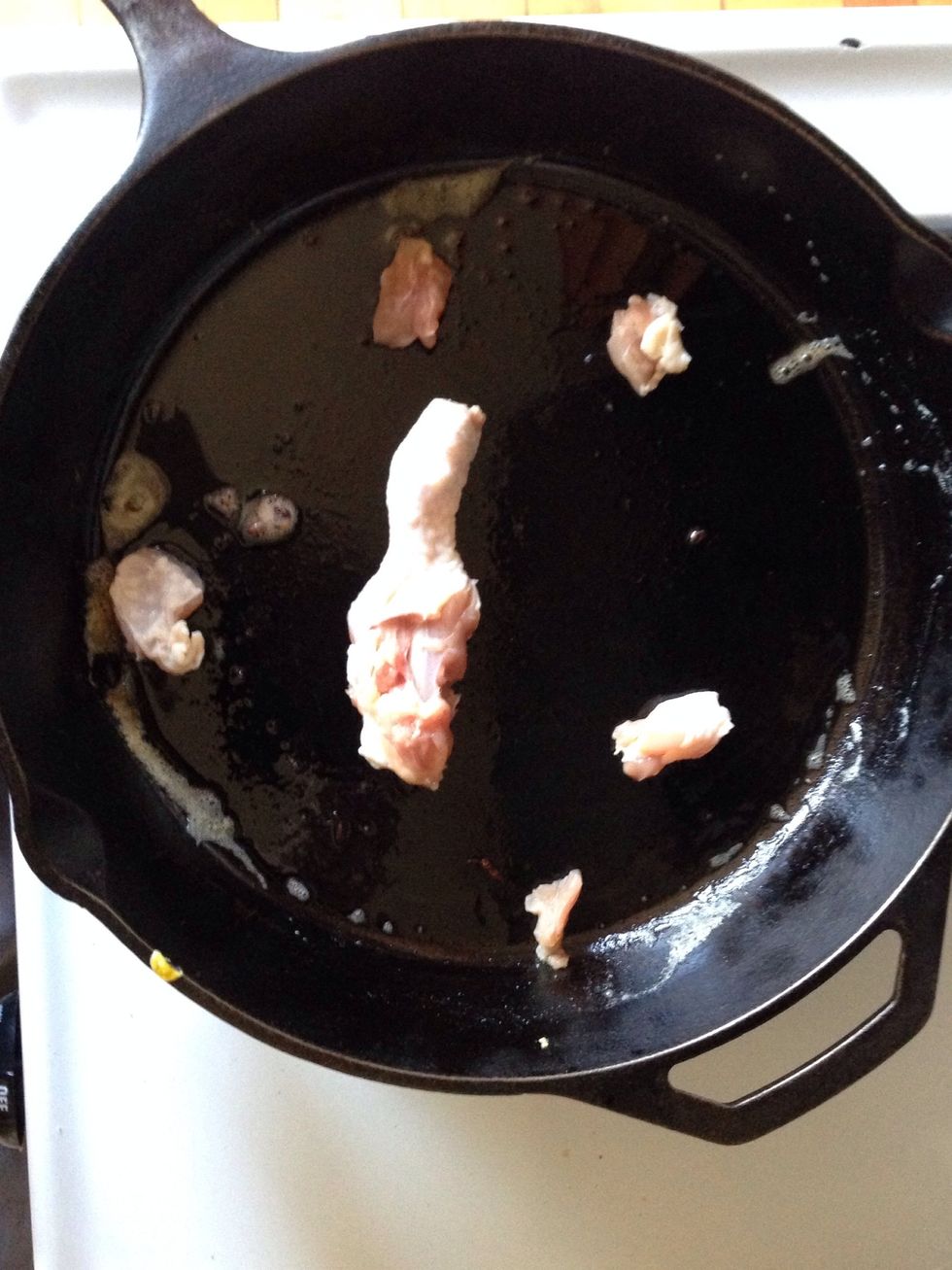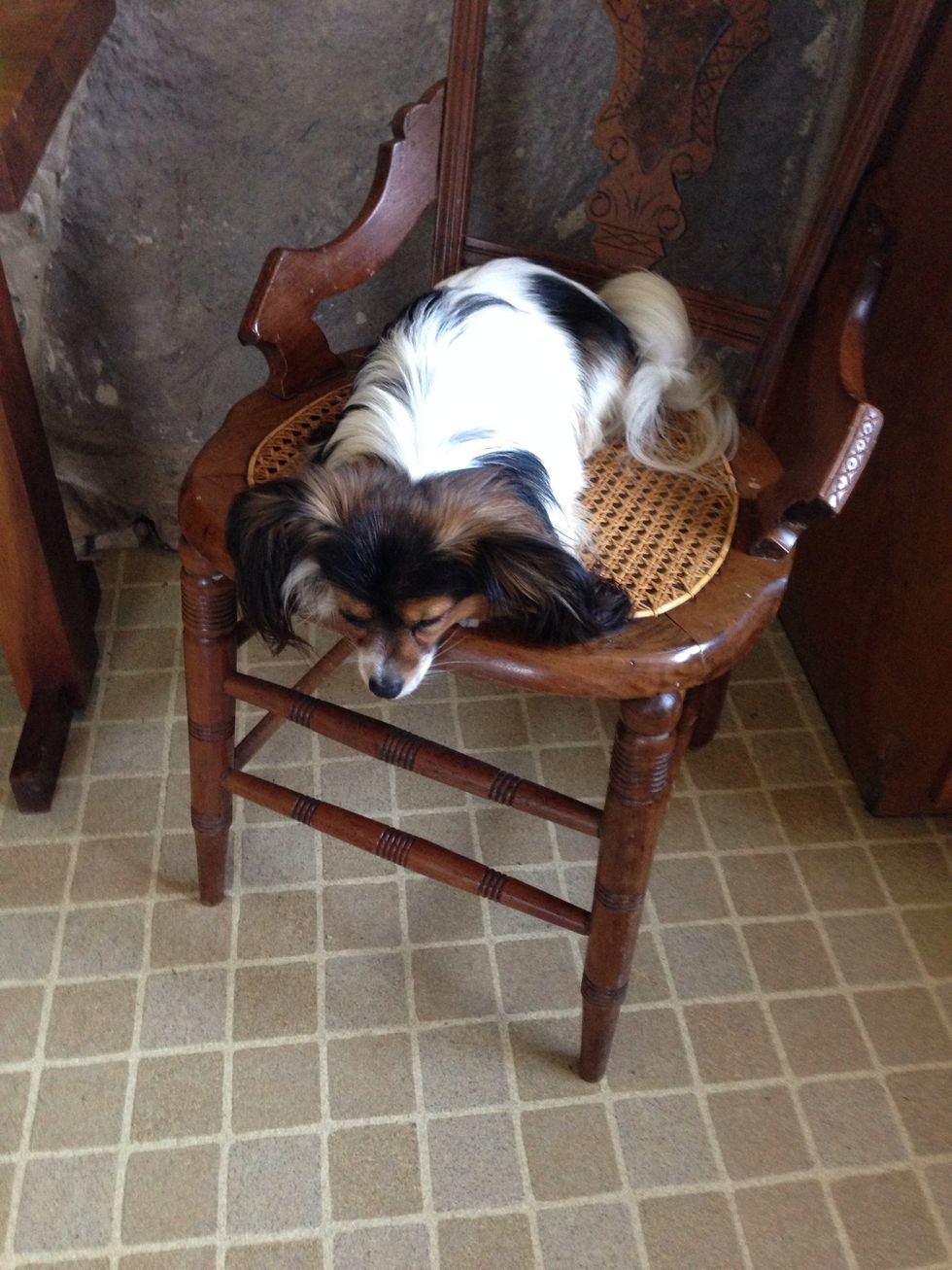 Don't they know how hungry I am?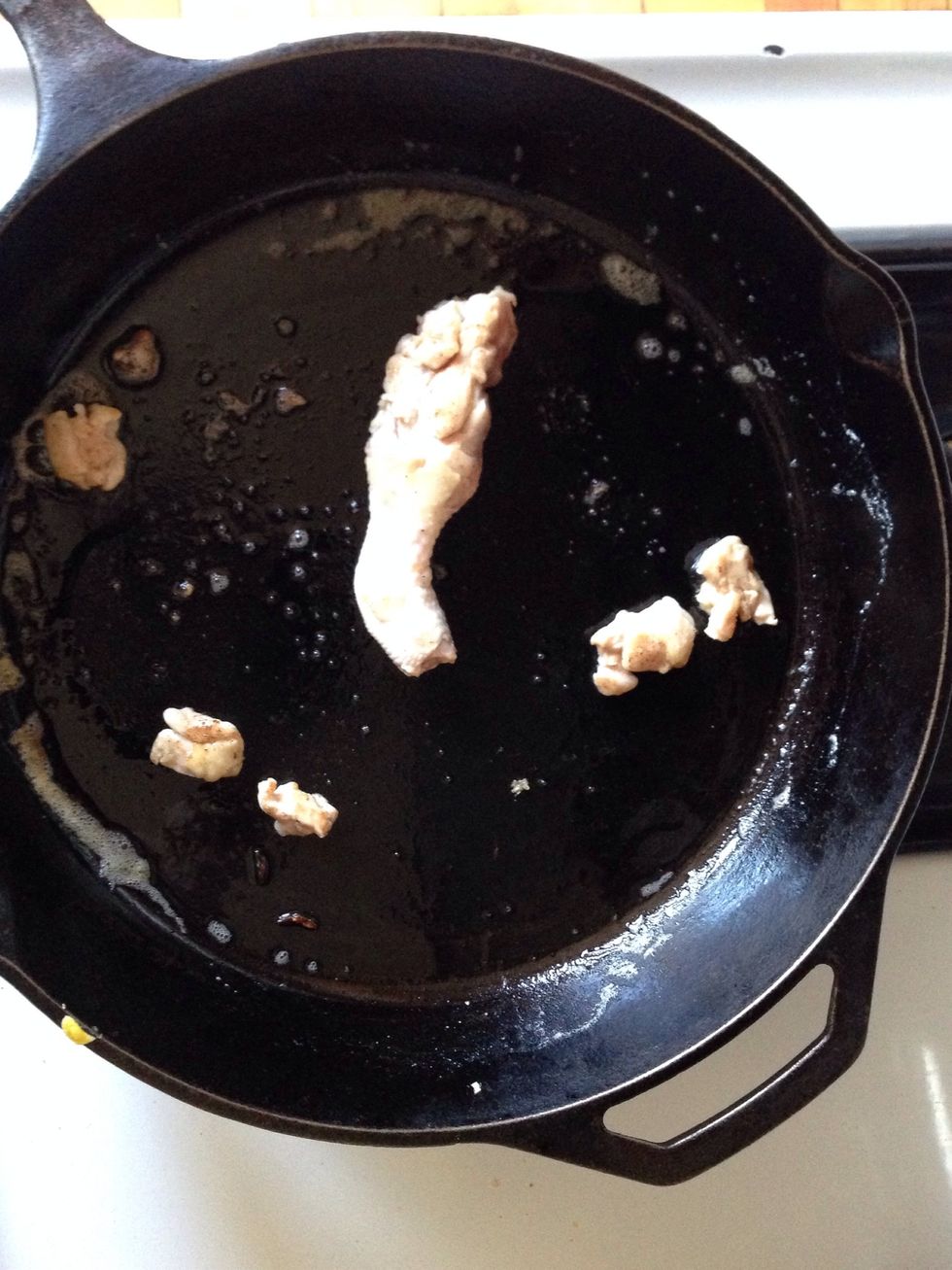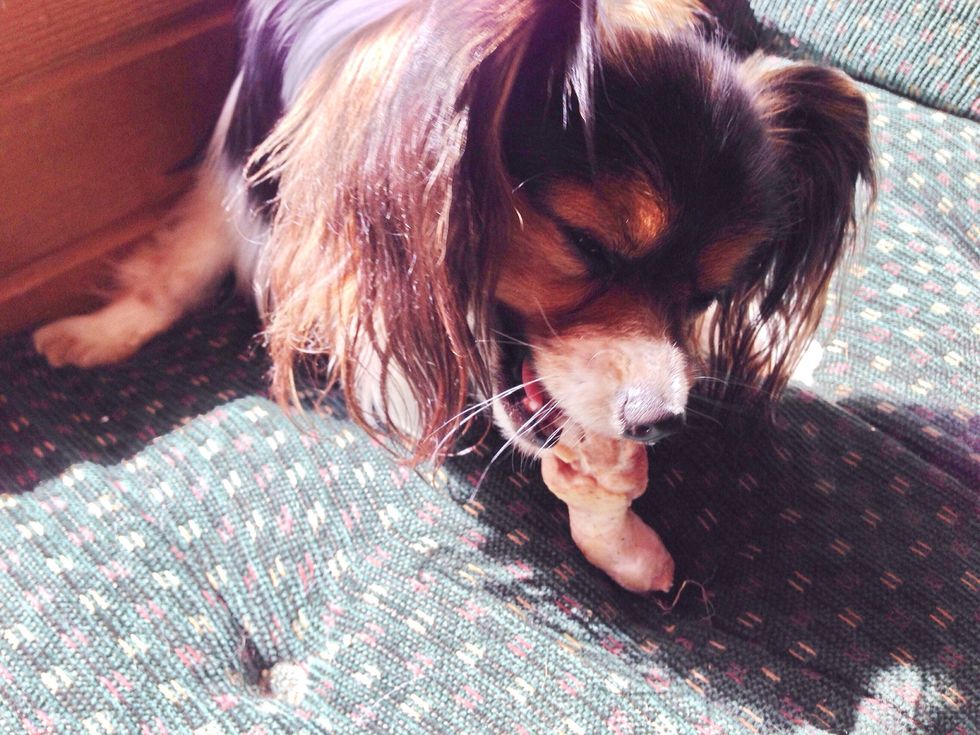 At last!
Serve to your eagerly awaiting dog. Delicious!
Organic Chicken
Melted Butter (optional)