This involves work.... sweaty, hard work. It also involves money. I guess you could do it on the cheap, but I'm not good at waiting around for materials to come my way (or fall off a truck.)
28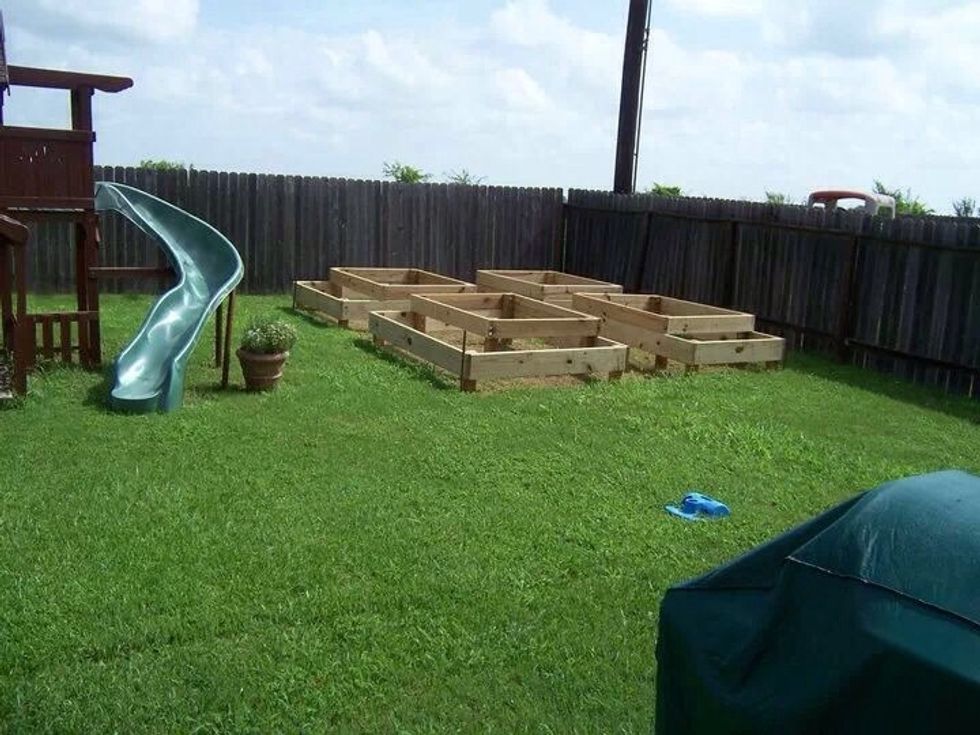 Construct garden boxes with the 2x10's on the bottom and the 2x8's on top. All corners should be reinforced with 4x4 posts. Design shown is based on 4x6 base boxes with extensions on three of them.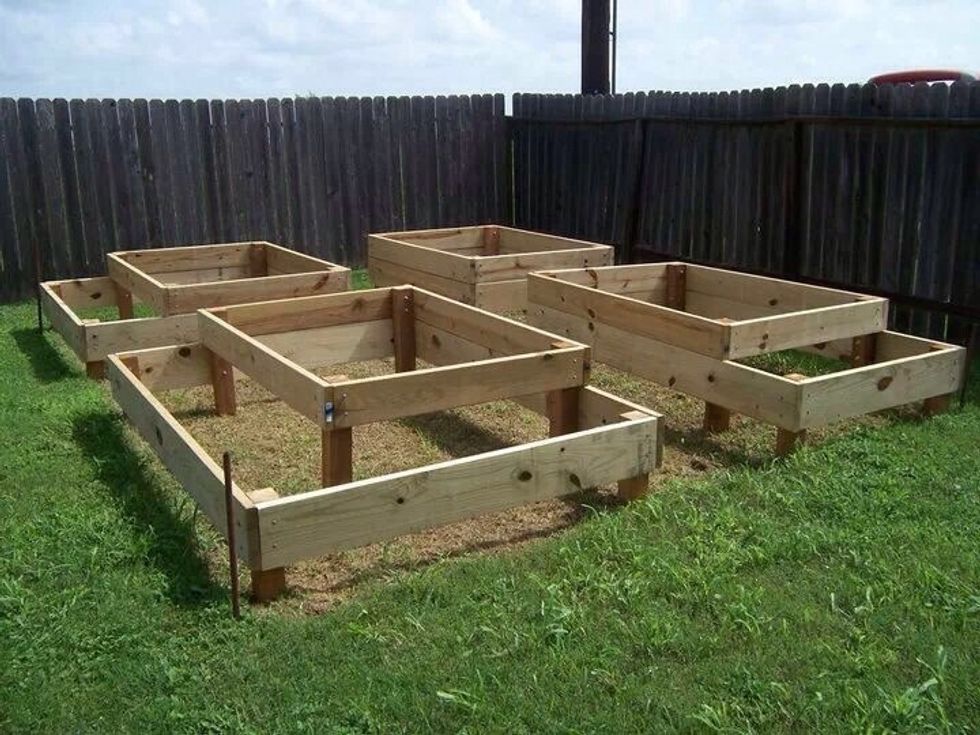 Dig holes for posts and scrape out grass under each box. You may want to add landscaping cloth under each box as well. If you want to link it to your sprinkler system, add it in now.
Add dirt (about 8 cubic yards is what I used here.) Construct fence as shown to preserve the view of the garden while keeping out dogs. Also add drip lines to the pots on either side of the arbor.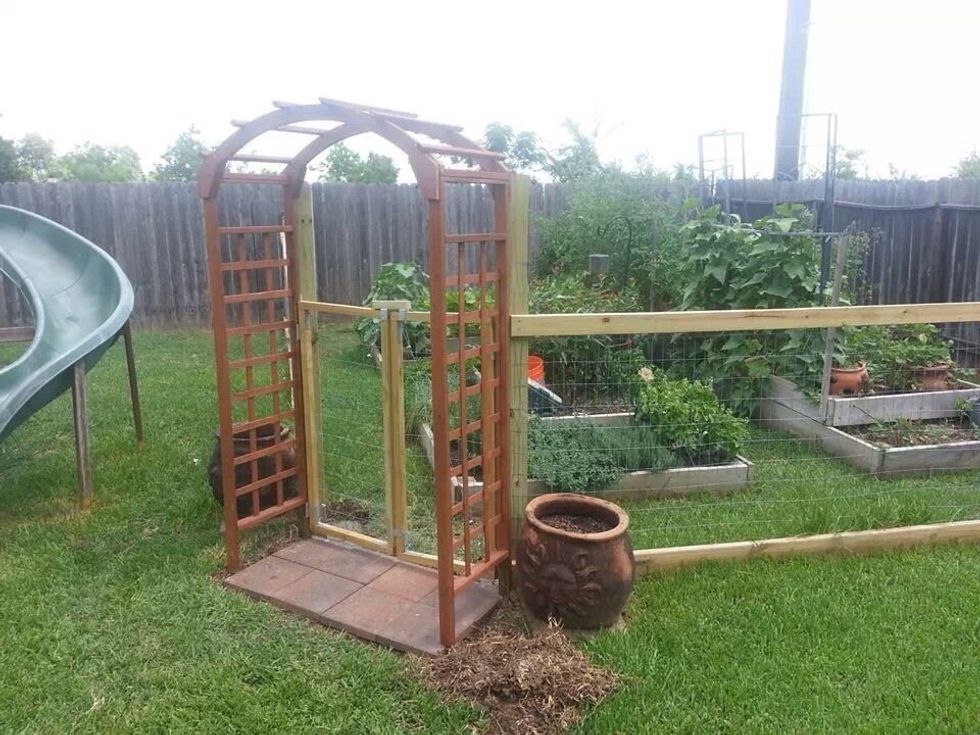 Plant vegetables, flowers, berries as desired. Pay attention to what areas of your garden get more sun. Larger plants should be at the north end of the garden. Mulch as necessary.
Enjoy home-grown produce all summer!
2x8 treated lumber
2x8 double treated lumber
long galvanized nails
4x4 cedar posts
Arbor kit
2x4 lumber
2x6 lumber
14 gauge steel welded wire fencing (50ft)
garden drip lines or soaker hoses
Matt Lyons
I'm a technology specialist during the week and a small business owner/gardener on the weekend.