Beads needed are 5 seed beads of each color of the rainbow - red, orange, yellow, green, blue and purple and 3 crimp beads. Also need 3 1/2 to 4 inches of beading wire.
Measure 3 1/2 to 4 inches of beading wire - I do 4 so I have extra to work with at the end.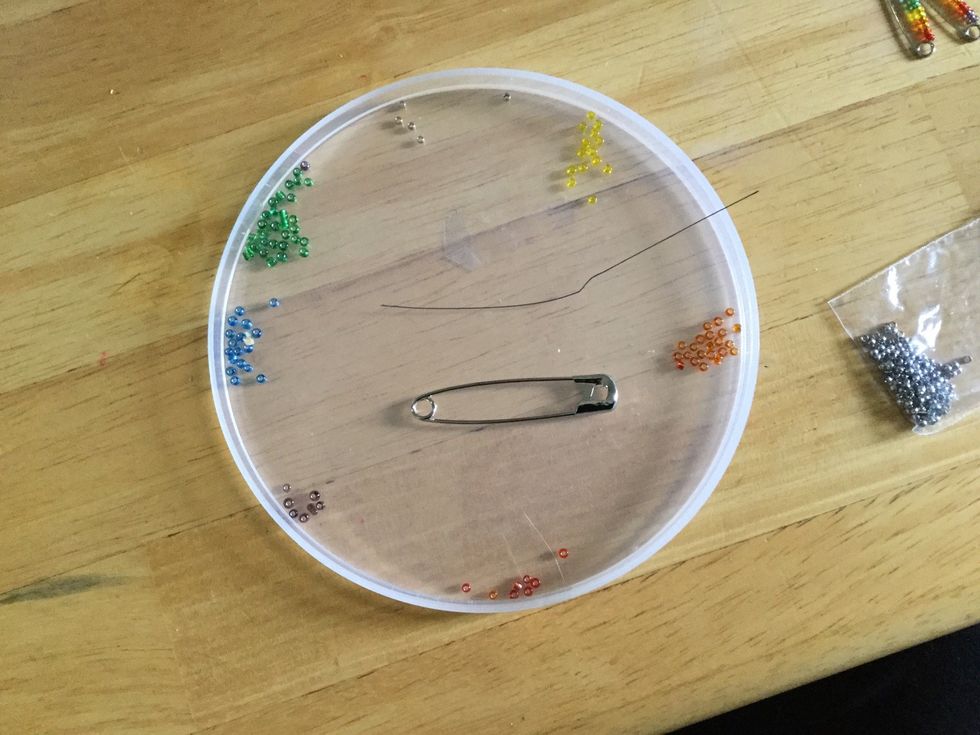 Supplies ready to start project
Put 1 crimp bead on precut wire. Insert wire into end of pin and loop around push end of wire through the crimp bead so that the crimp bead is now over both the long end and short ends of the wire.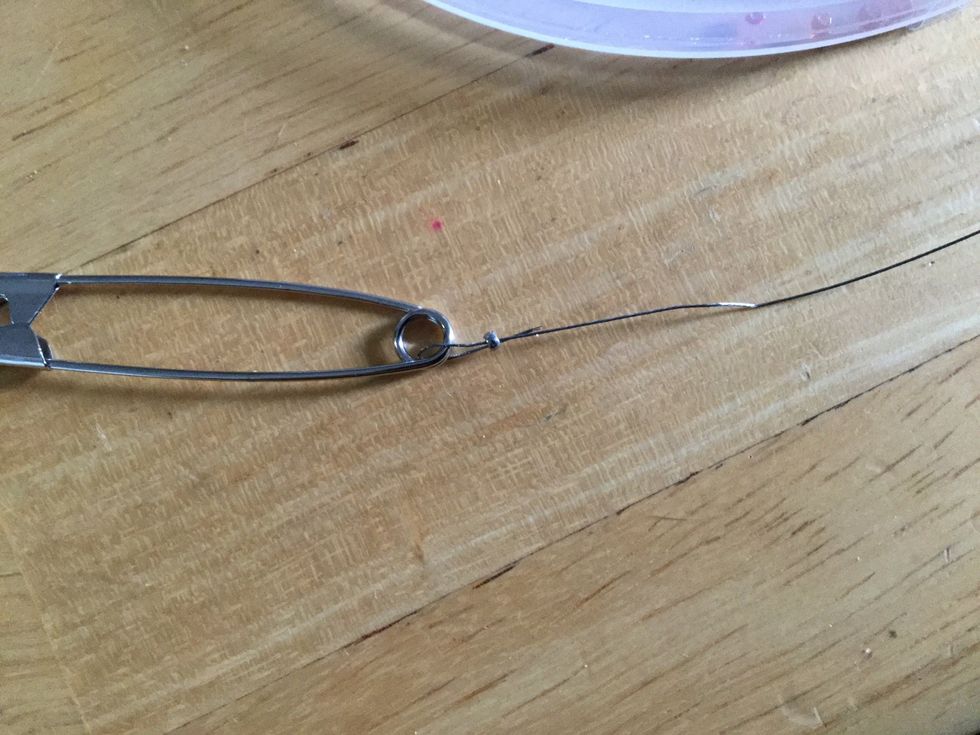 Move crimp bead as close to the pin end as possible and then crimp. Trim excess wire - carefully so you don't trim the main wire.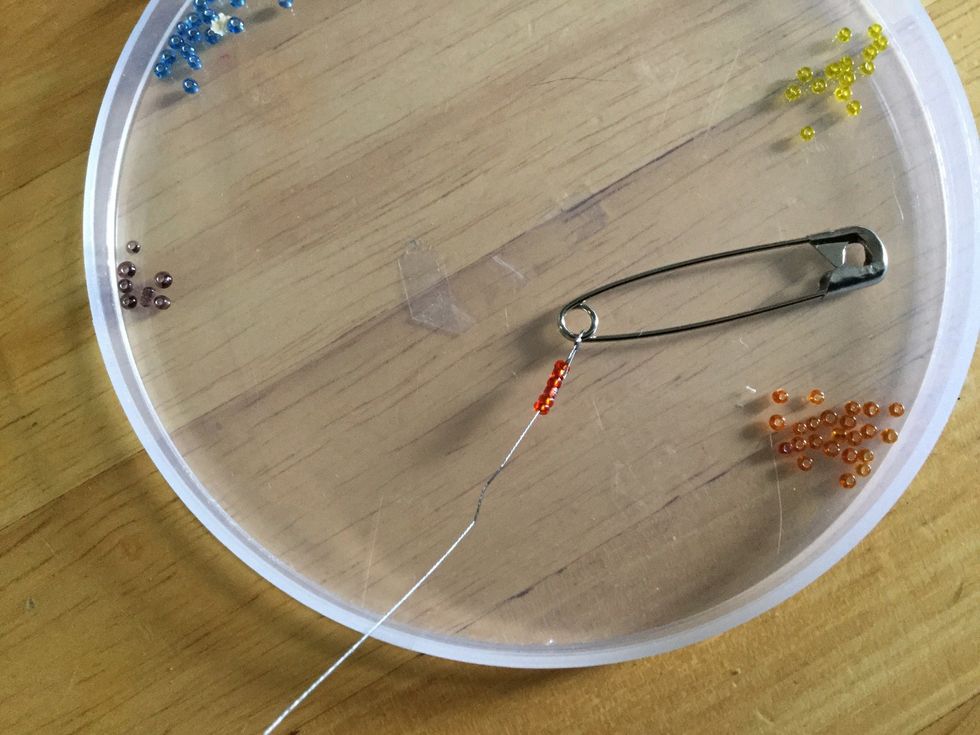 Add beads to the long end of the wire. I use sets of 5 of each color to make the rainbow effect.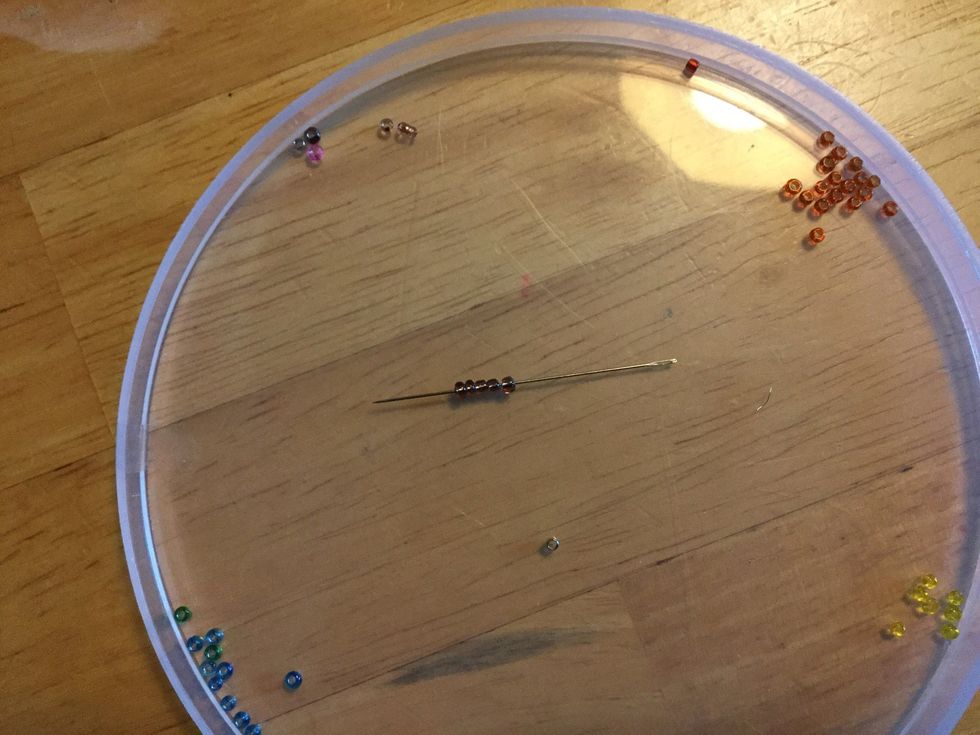 TIP - To make it easier to get the beads on the wire and to prevent the wire from fraying, put all beads of one color on a very fine needle.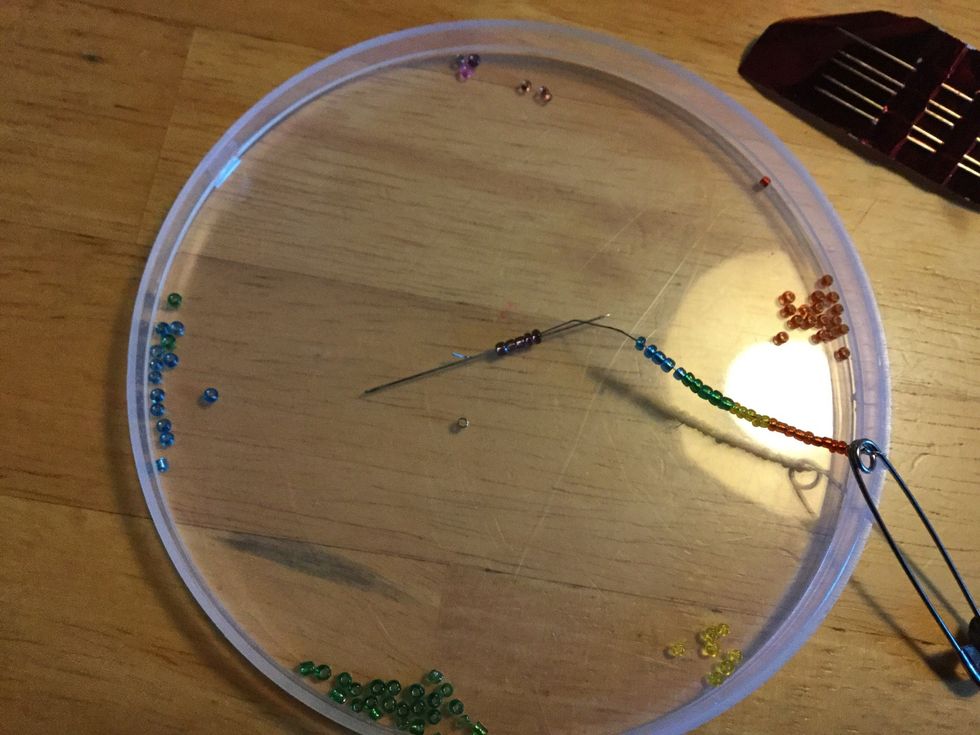 Thread wire up needle so that beads are on both the wire and the needle. Push beads onto wire and remove needle.
When all beads are on wire, add a crimp bead, push down tight and crimp.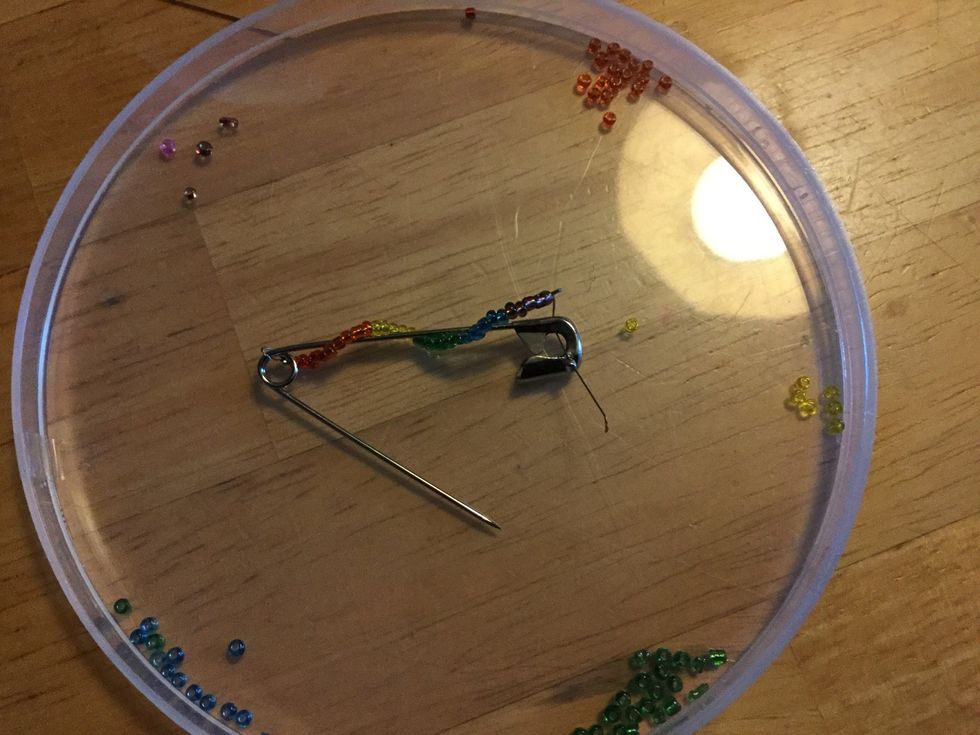 Put on crimp bead and loop around stationary part of pin 2 or more times.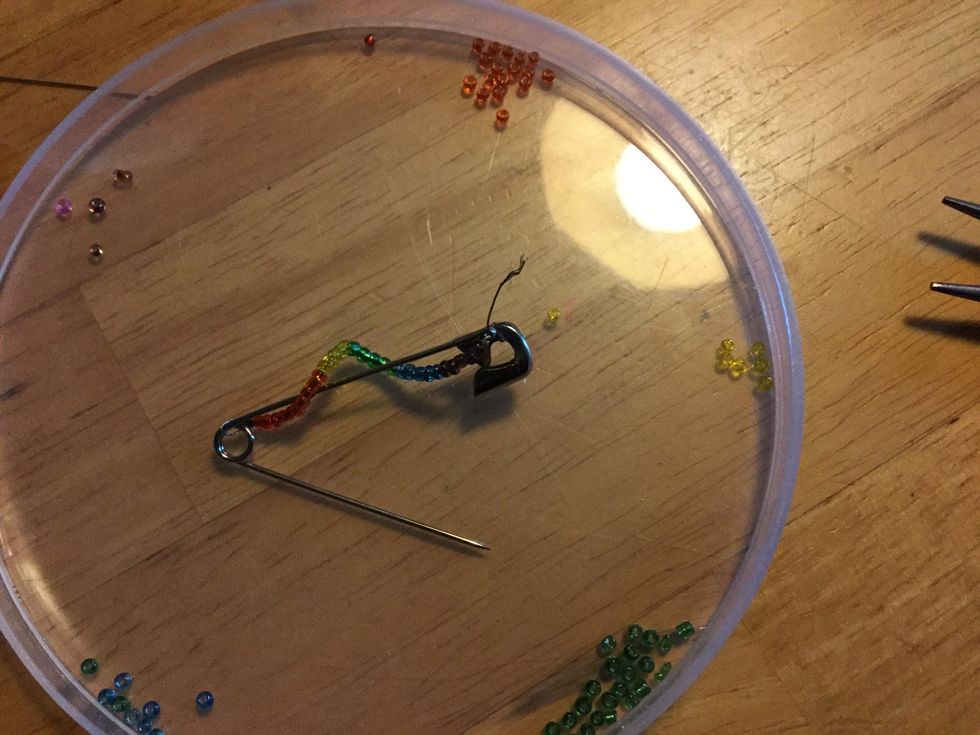 Pull wire through head of pin and through crimp bead. Pull excess wire through crimp bead until bead is tight with pin head. Crimp bead. Trim wire.
Enjoy or share. Just be sure to remove before washing.
5.0 Seed beads of each rainbow color
1.0 2 inch safety pins
4.0in Beading wire
3.0 Crimp beads
Wire cutters or 3/1 beading tool