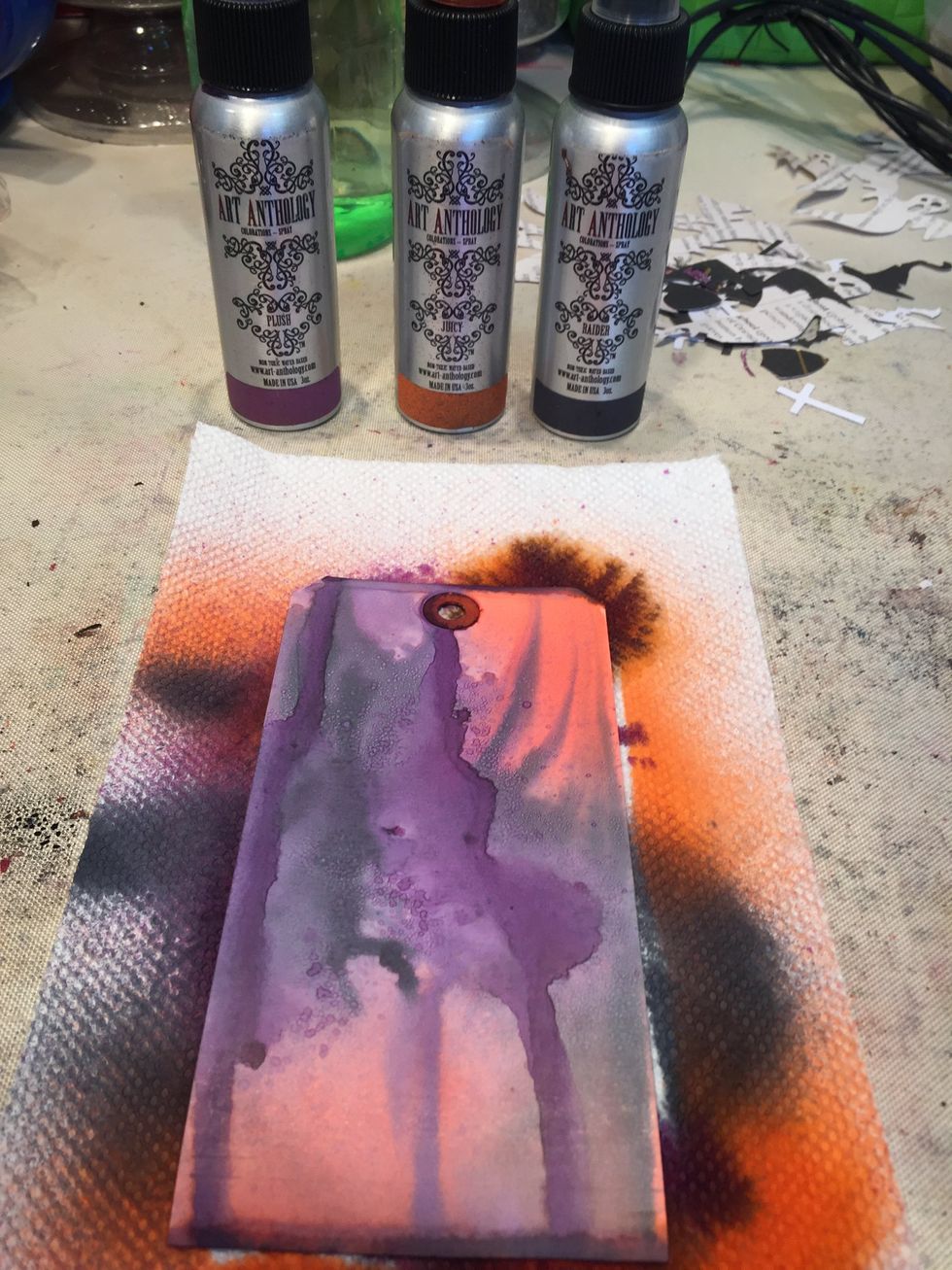 Spray Raider, Juicy, and Plush on a #8 white tag.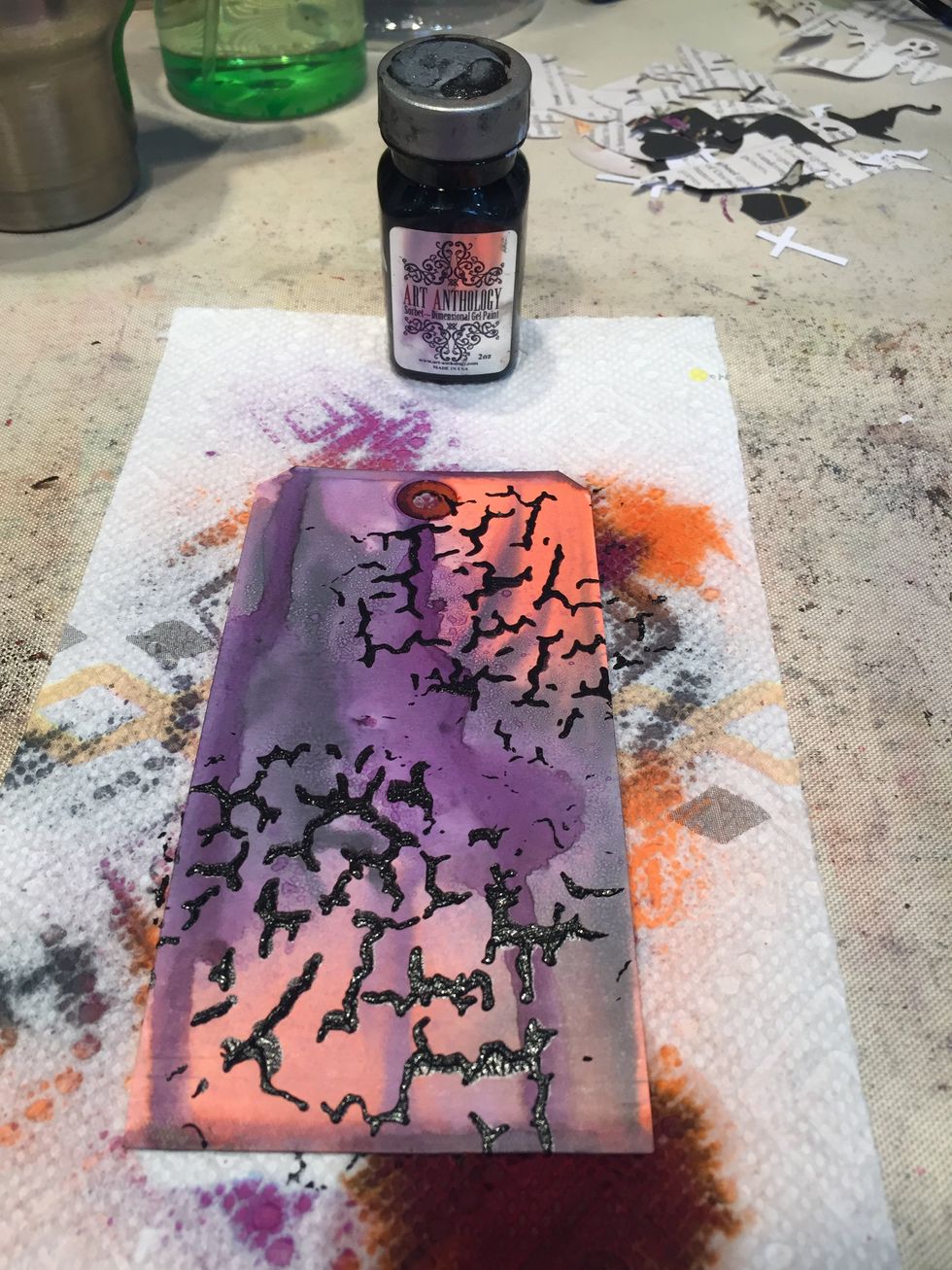 Add dimension and texture using the Cracked stencil and Black Leather Jacket Sorbet.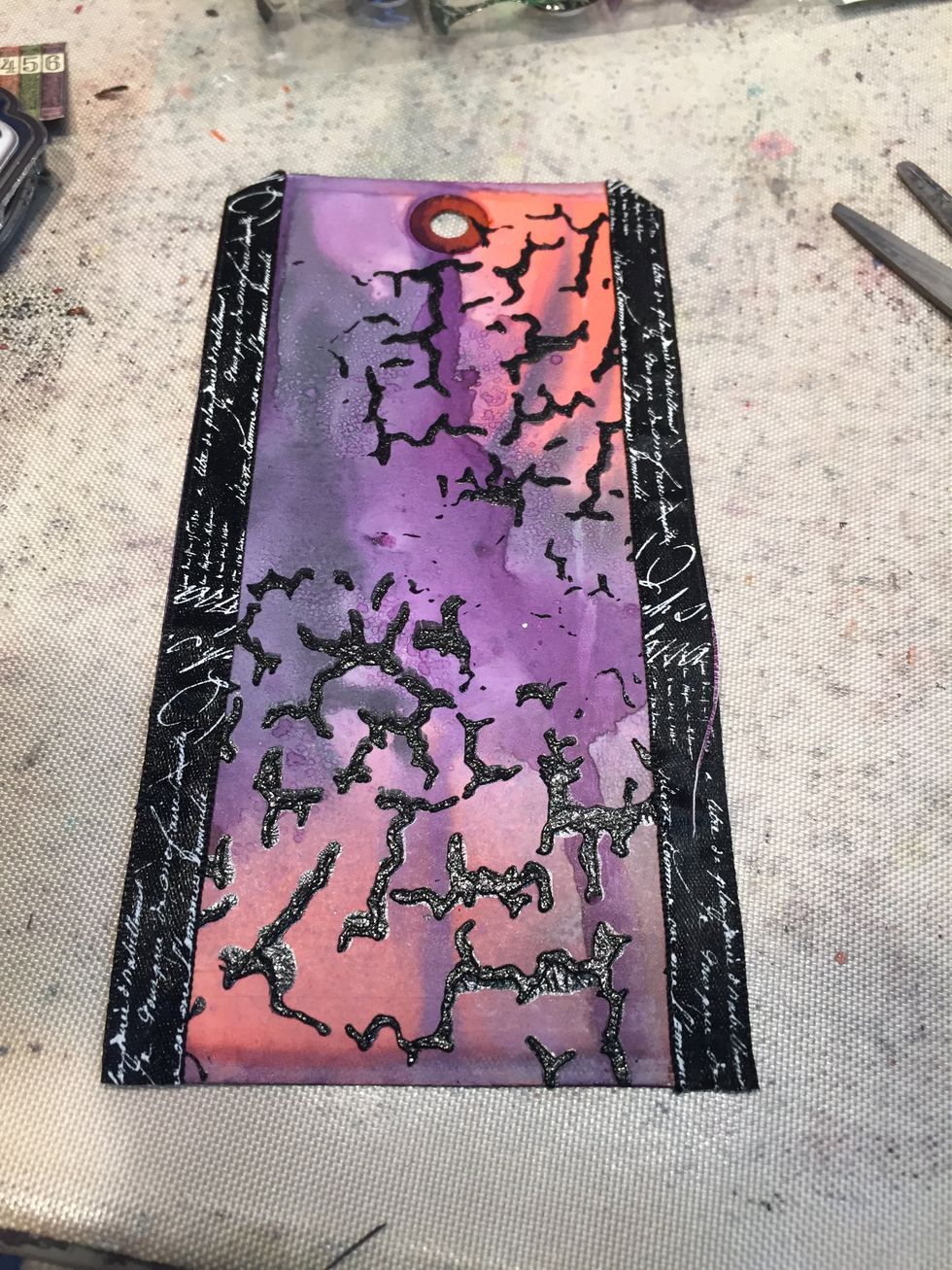 Run a piece of Halloween ribbon down both sides.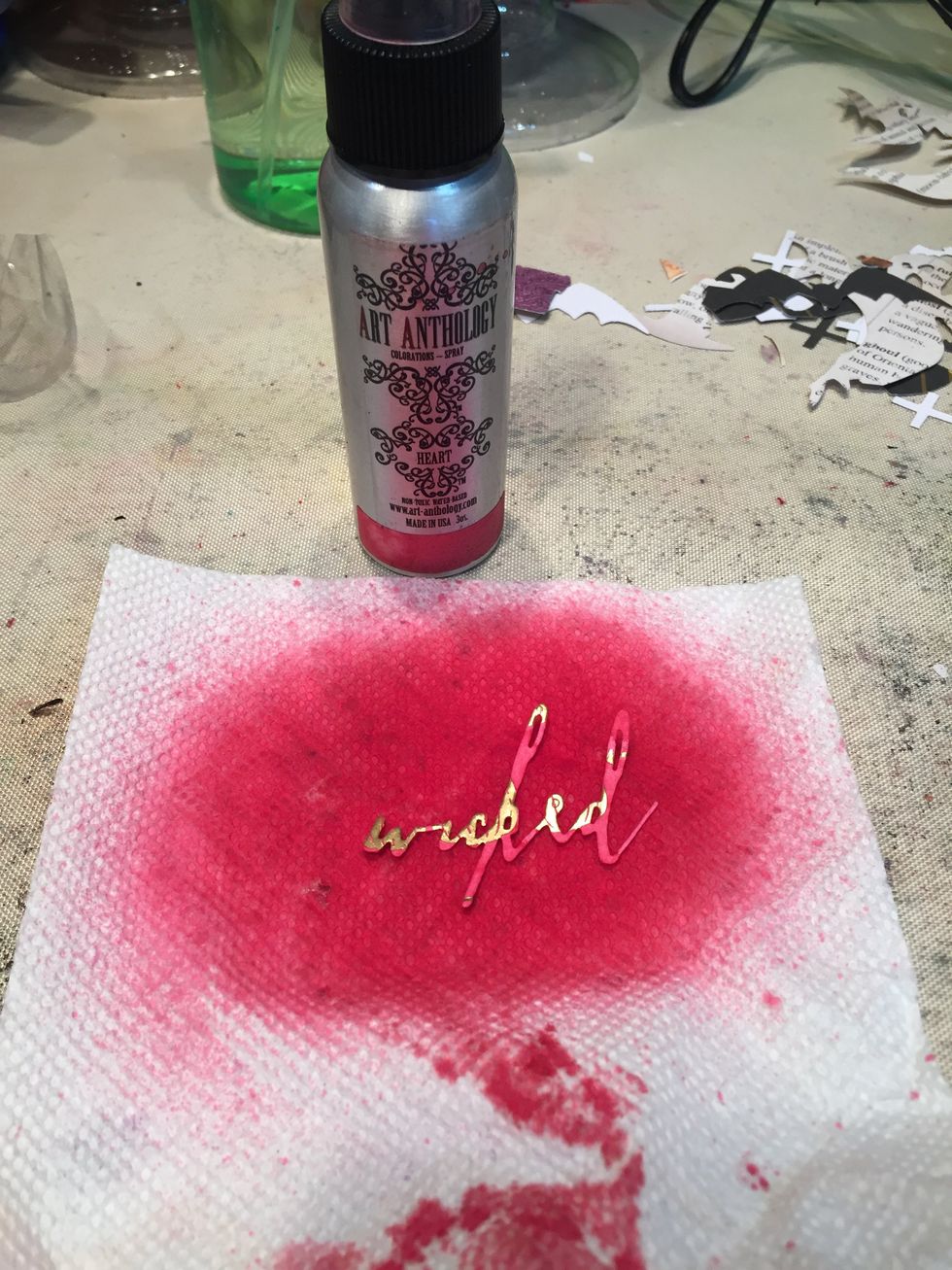 Choose a word from the Sizzix Handwritten Halloween words and spray with Heart. I used a piece of paper that had gold foil accents.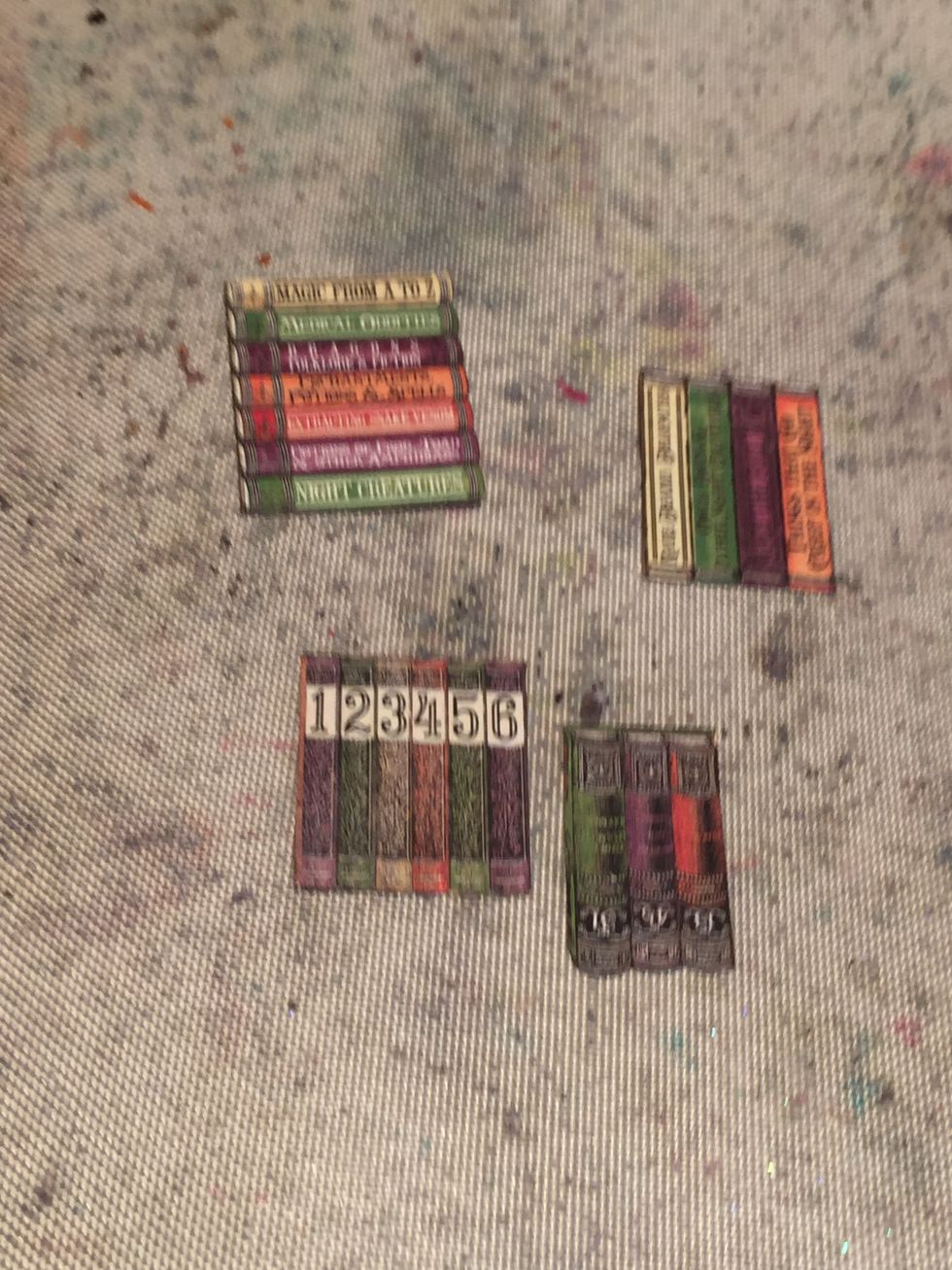 Cut out several sets of books from Graphic 45 Rare Oddities paper (8x8 size paper pad).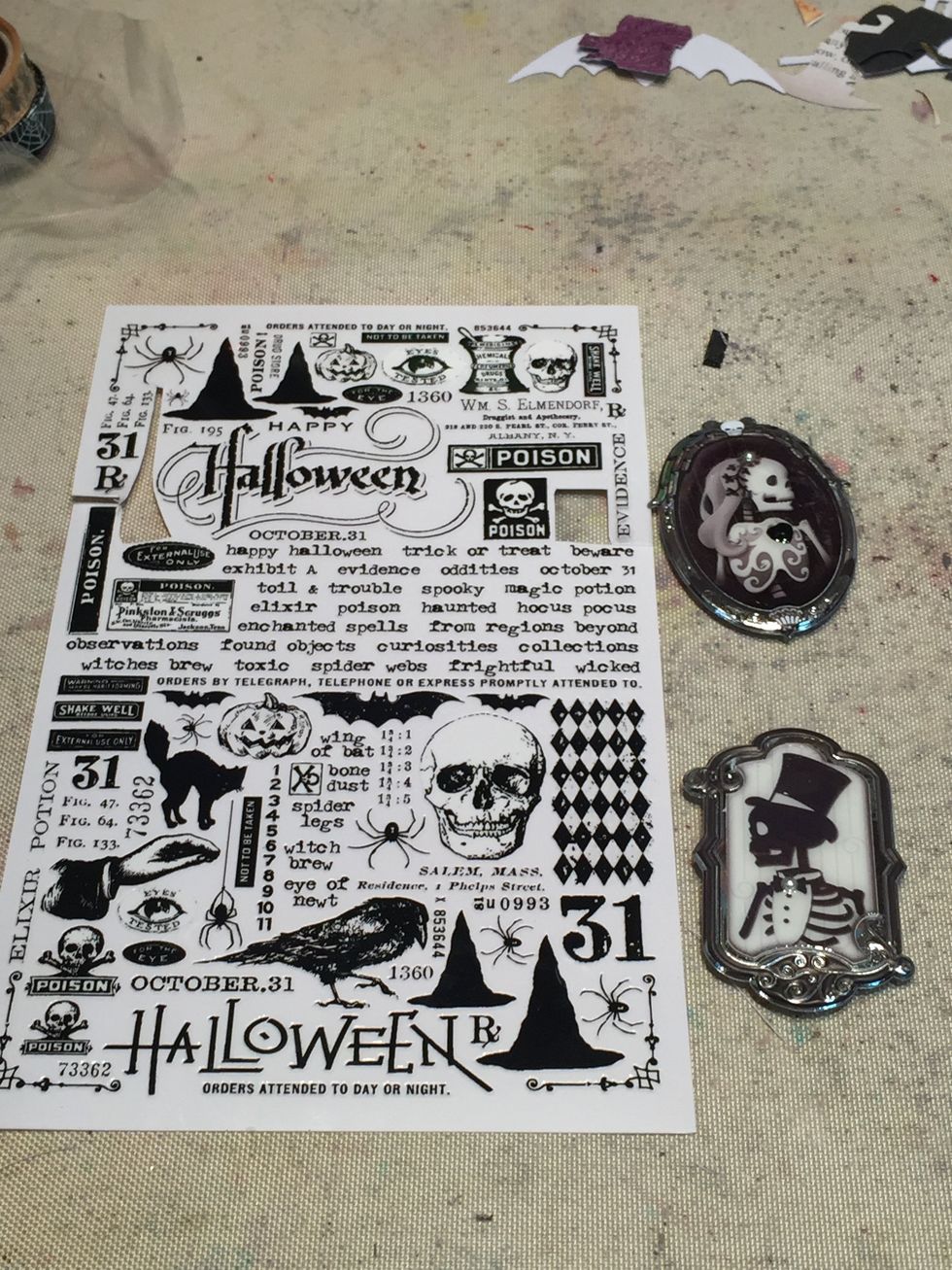 Gather your embellishments. I used Jolee's stickers and Tim Holtz Halloween rub-ons.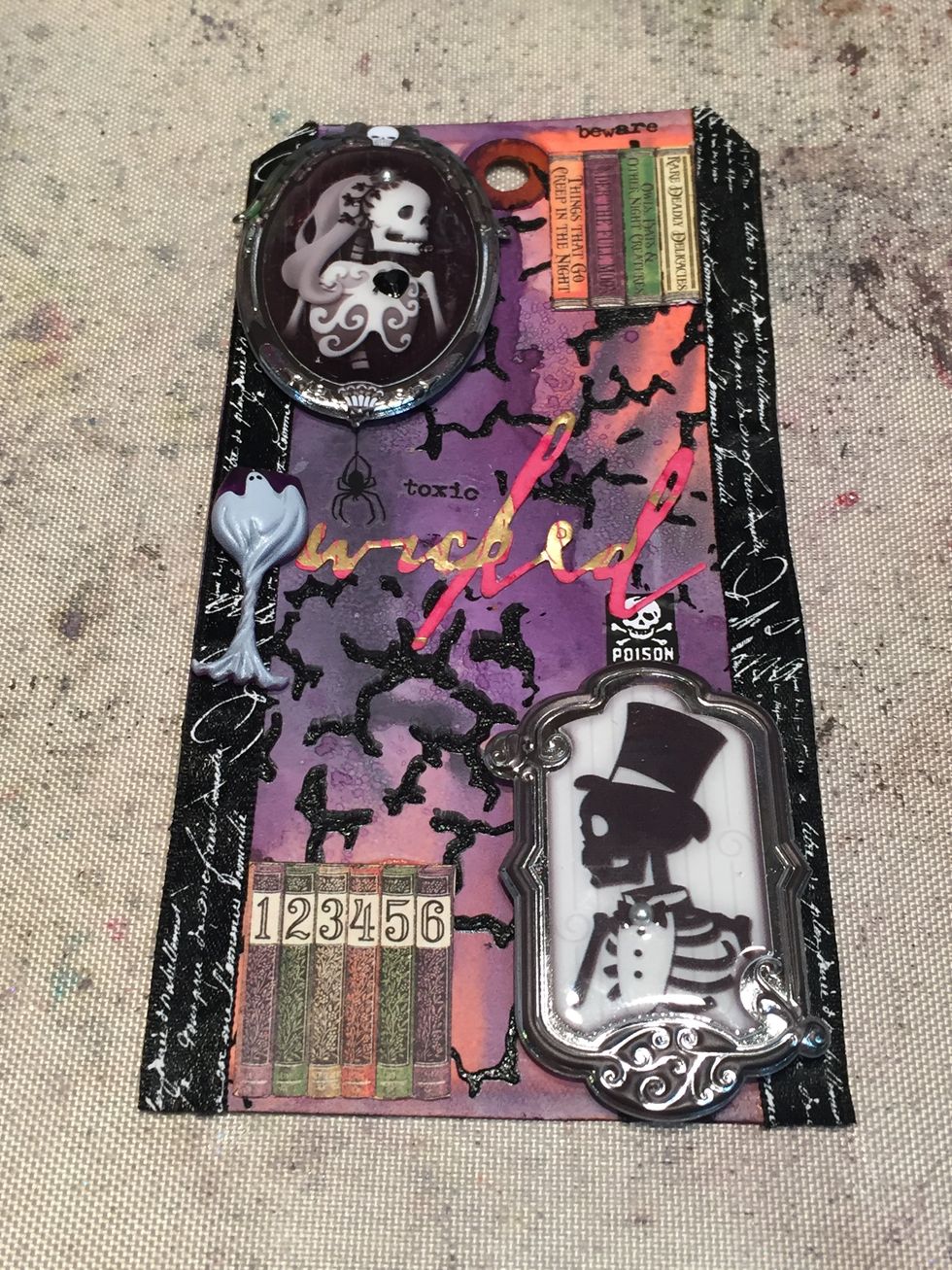 Add your embellishments, arranging them until you are satisfied. For the final finishing touch, run some fiber through the hole in the tag and tie off.
Colorations: Raider, Juicy, Plush, Heart
Stencil: Cracked
Sorbet: Black Leather Jacket
Sizzix Thinlets Handwritten Halloween
Graphic 45 Rare Oddities 8x8 Paper Pad
Various Embellishments
Art Anthology
Art Anthology is a manufacturer of dimensional mediums.\n\nCome chat with us in our Facebook Group: Art Anthology Adventures in Art