How to create a quick and easy st. patrick's day card
Create a Quick and Easy St. Patrick's Day Card
21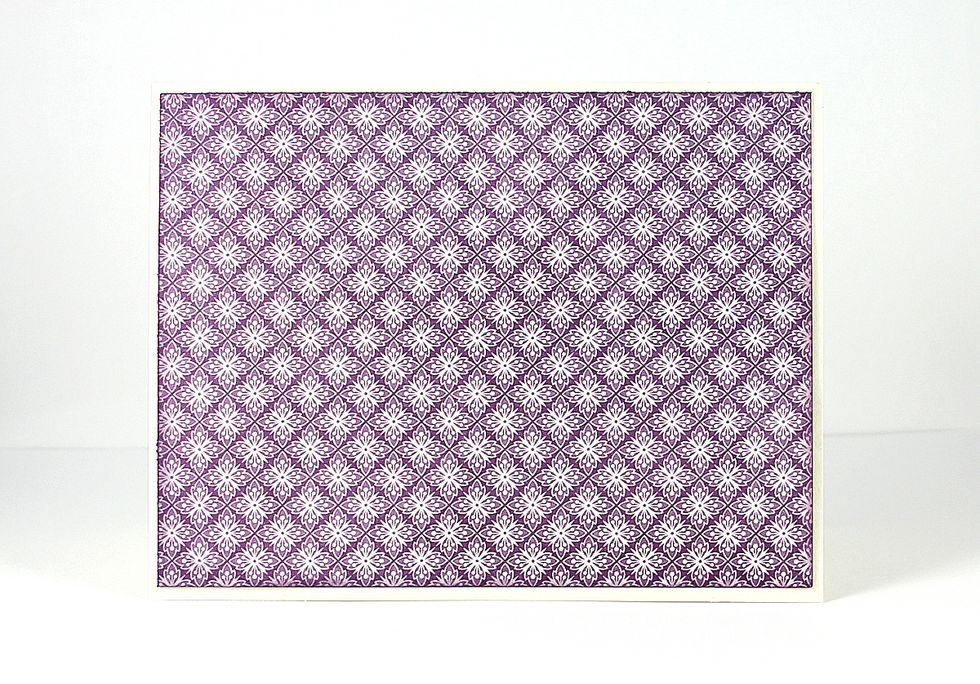 Create a 6 1/2" x 5" card base using ivory cardstock. To create the base cut a 6 1/2" x 10" strip, scor in the center to create a landscape card base.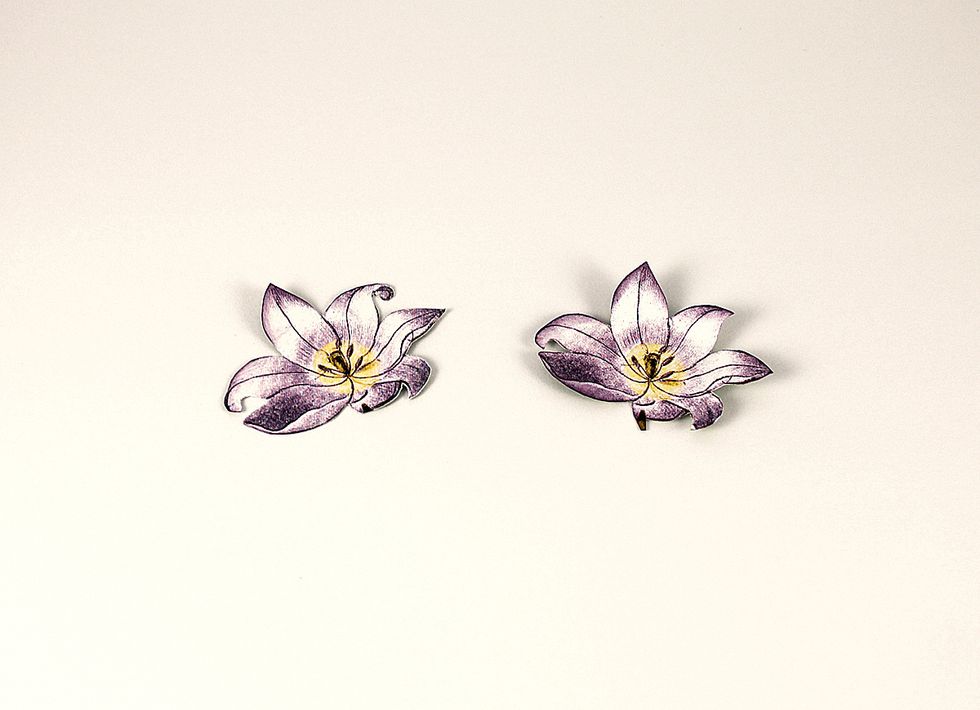 Cut two flowers from March Flourish, ink edges and set aside.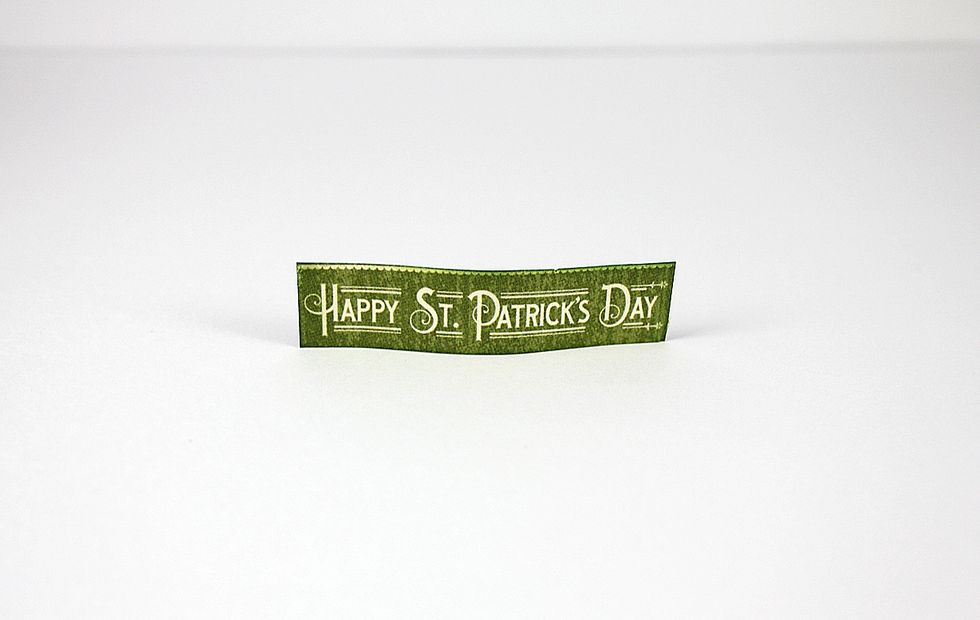 Cut sentiment from "March Cut Apart", ink edges, set aside.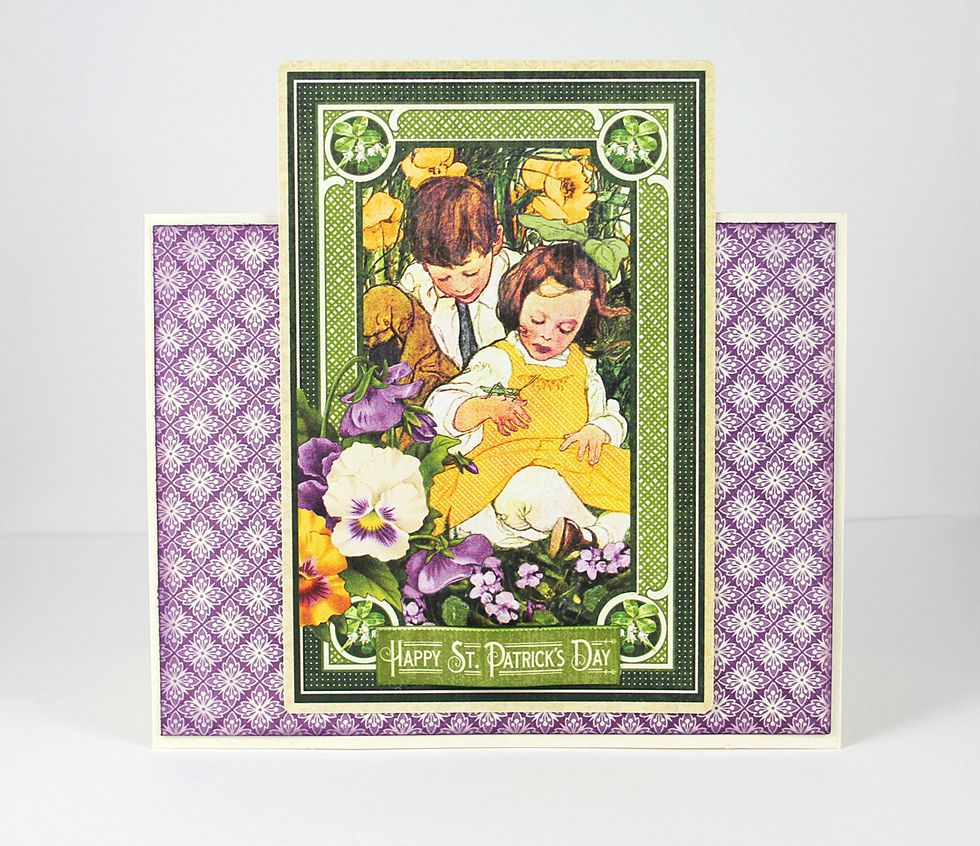 Select ephemera card and adhere to the center of the card base as shown. Adhere "Happy St. Patrick's Day" sentiment to the bottom of the ephemera card.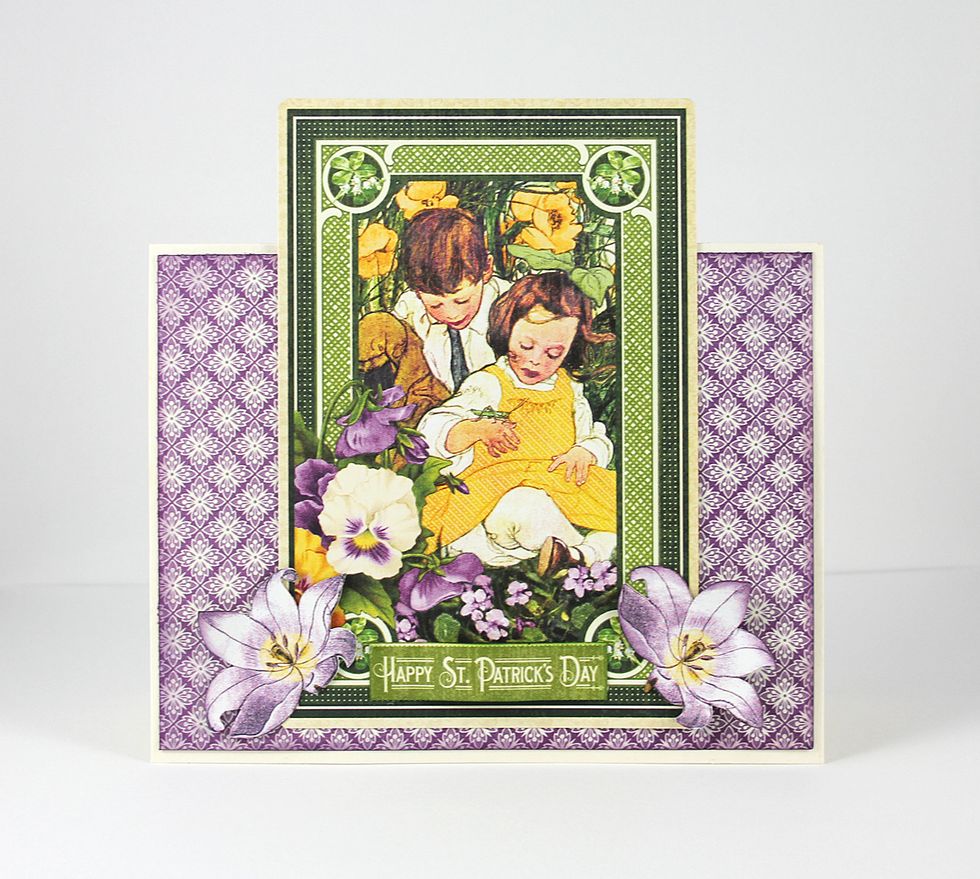 Add flowers from Step 2 to the lower corners of the ephemera card. Be sure to leave space for your 3-D flowers.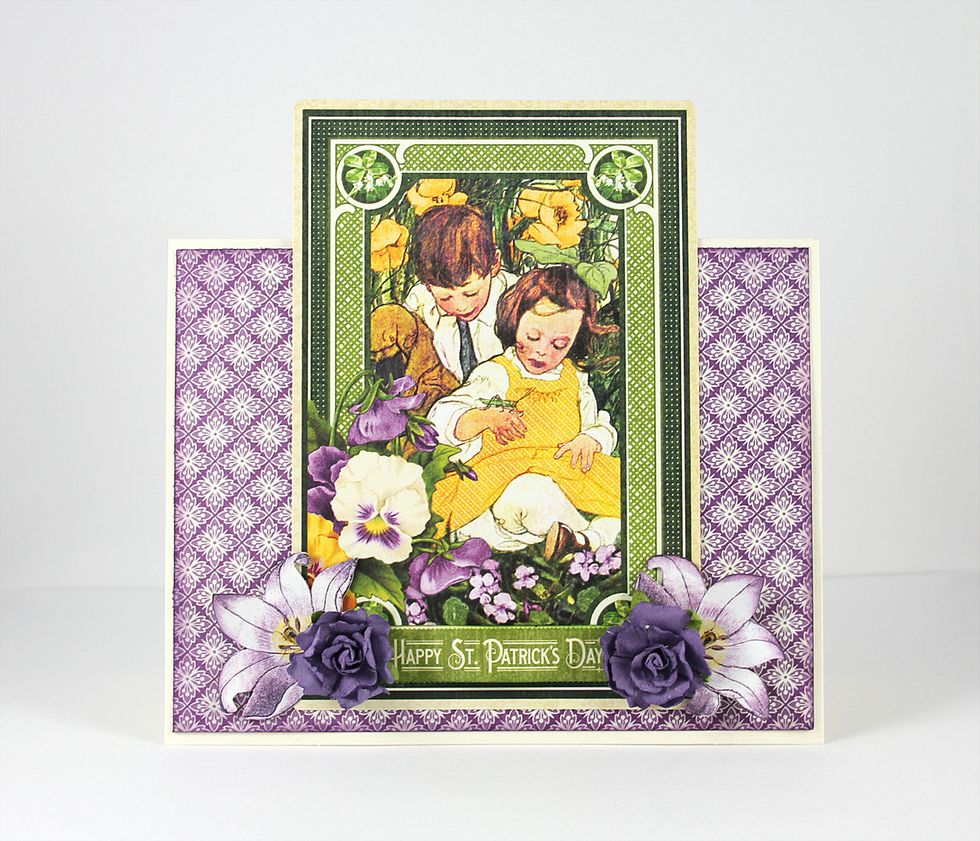 Add 3-D flowers between the sentiment and paper flowers.
1.0 4501227 - Children's Hour - March Montage
1.0 4501033 - Time to Flourish - March Cut Apart
1.0 4501034 - Time to Flourish - March Flourish
1.0 Distress Ink - Dusty Concord
2.0 Small Purple Flowers
1.0 4501259 - Children's Hour Ephemera Cards