How to create a quick and easy inspirational frame
Create a Quick and Easy Inspirational Frame
27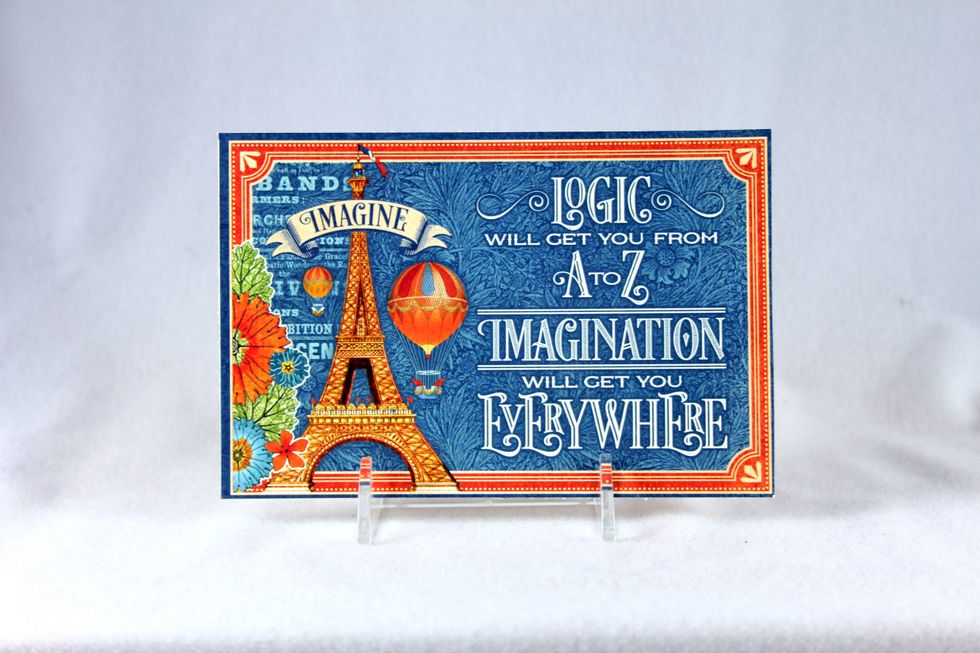 Cut image from "Inspiration Station"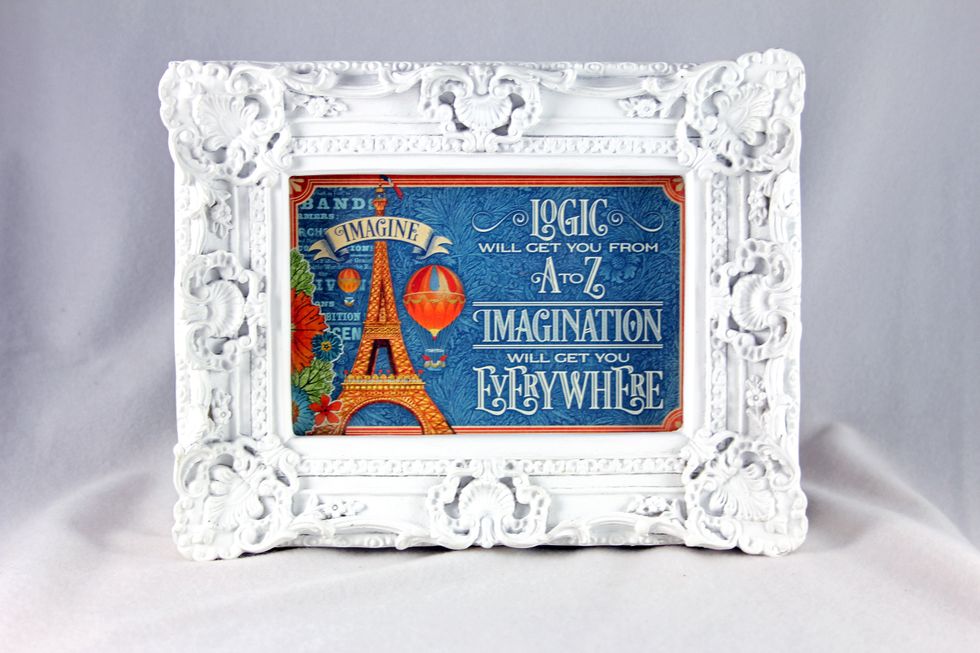 Place image inside of the frame. Trim if necessary.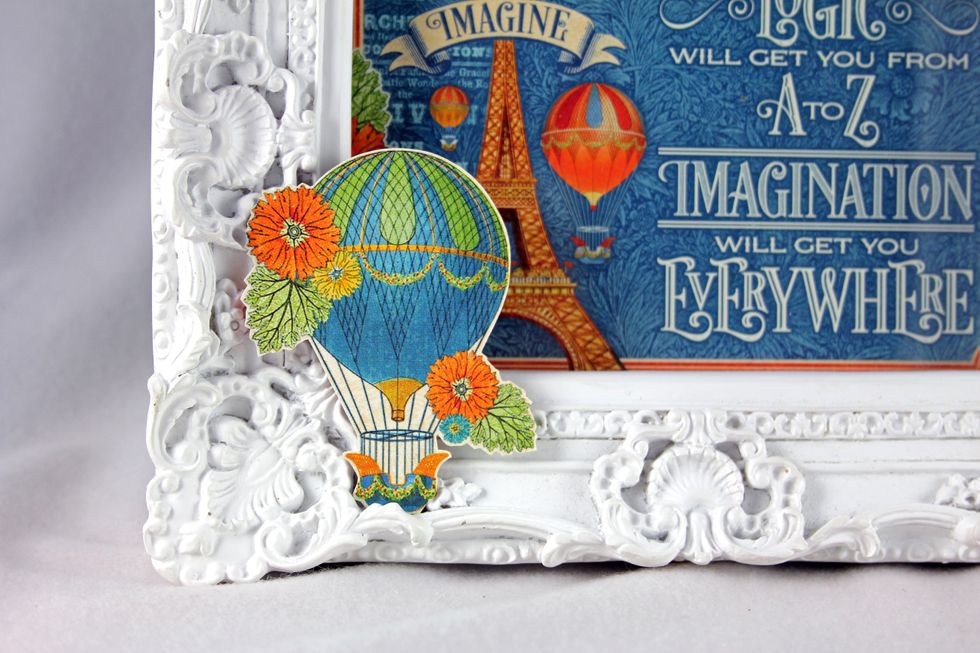 Cut balloon from "Balloon Bouquet", add to the lower left side of the frame as shown.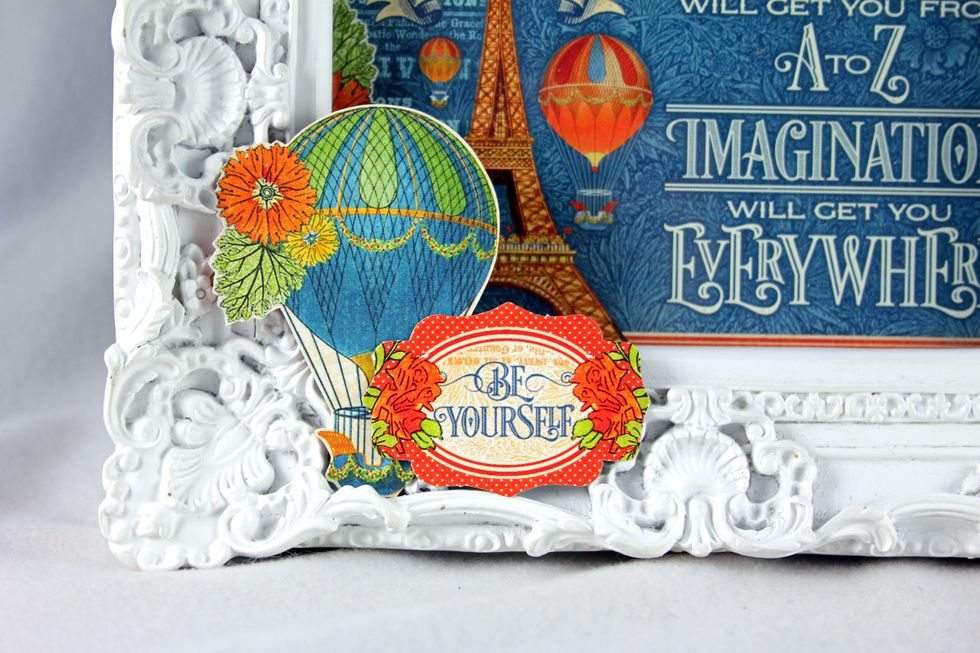 Add "Be Yourself" tag from the Tags and Pockets sheet. Add to the frame as shown using adhesive foam squares.
1.0 Frame 4x6
1.0 World's Fair - Tags and Pockets - 4501178
1.0 World's Fair - Balloon Bouquet - 4501174
1.0 World's Fair - Inspiration Station - 4501173
1.0 Quick Dry Liquid Adhesive
1.0 Detail Scissors
1.0 Adhesive Foam Squares