How to create a qr code for your 30 hands project.
Create a QR Code for Your 30 Hands Project.
1
Open 30 Hands, SIGN IN, and then select the presentation you want to share.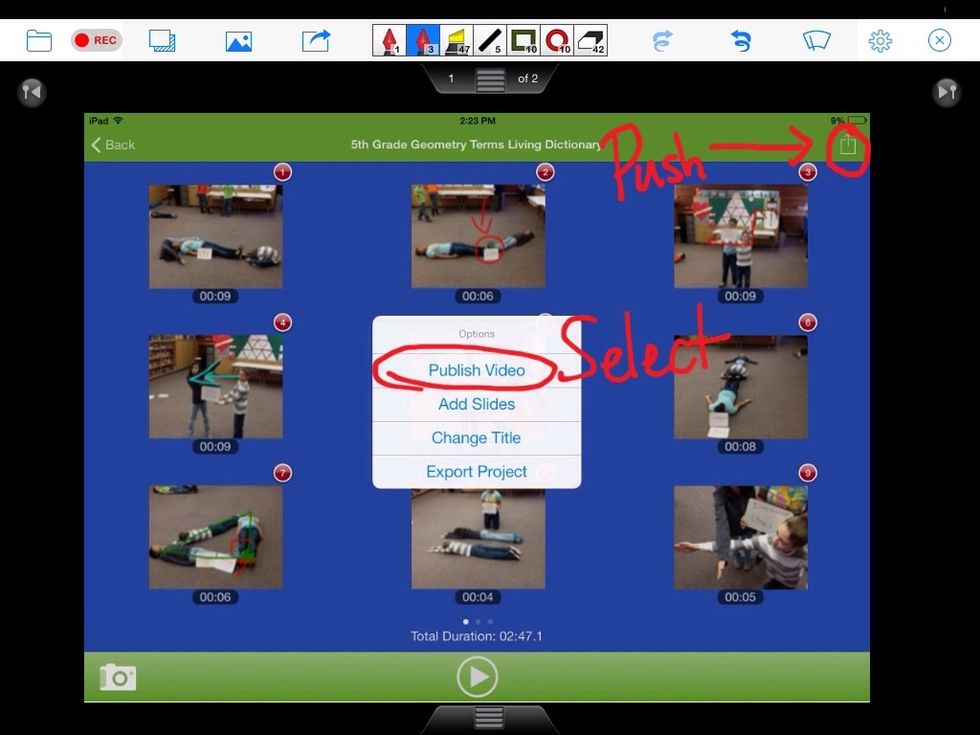 First push the Share Button. Then select "Publish Video."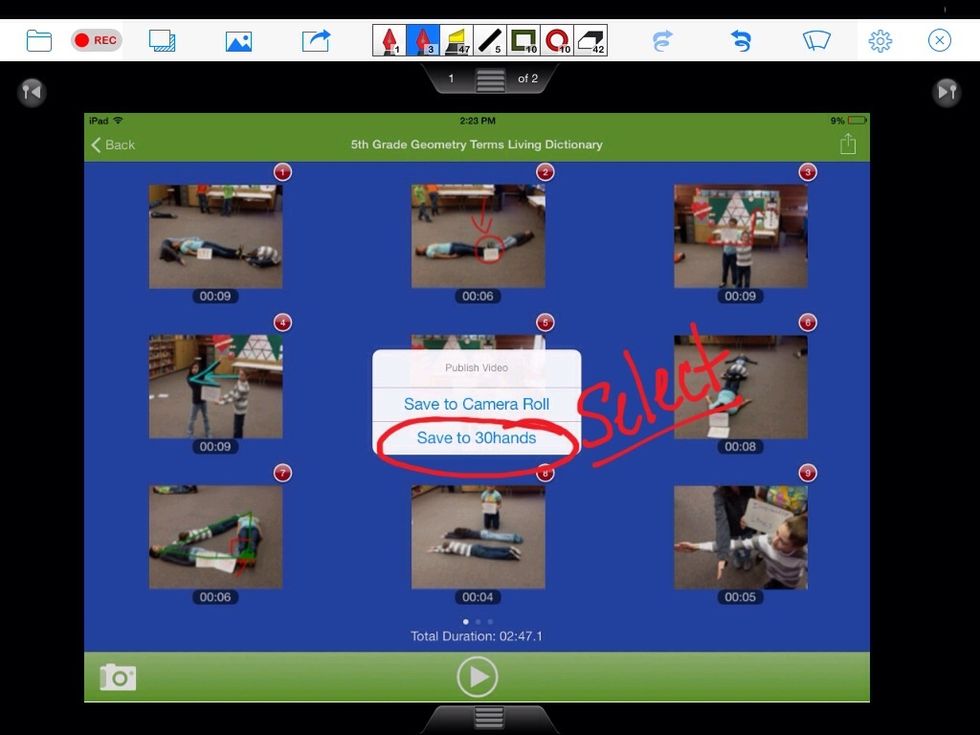 Now select "Save to 30 Hands." It will then take a few minutes to upload your video. Be patient. 😌
Choose Option 1: Email Link to Presentation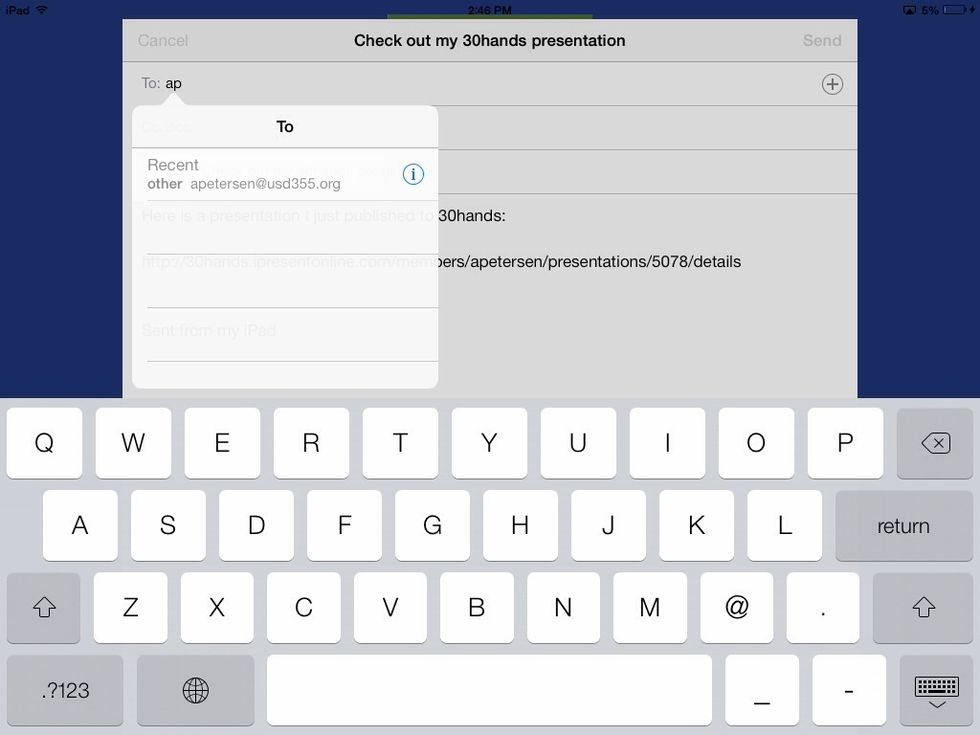 Email your presentation to YOURSELF and Mrs. Petersen.
Exit 30 Hands and open your email. Find the email you just sent and open it. Press on the link and hold to COPY it.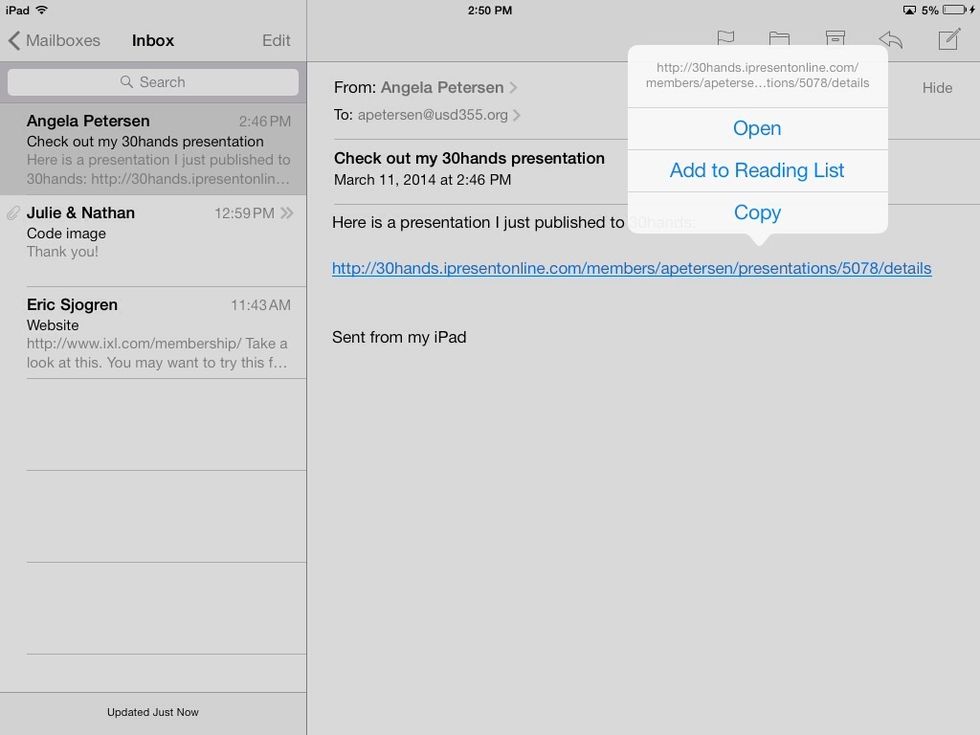 Like this...
Close your email and open QR Reader.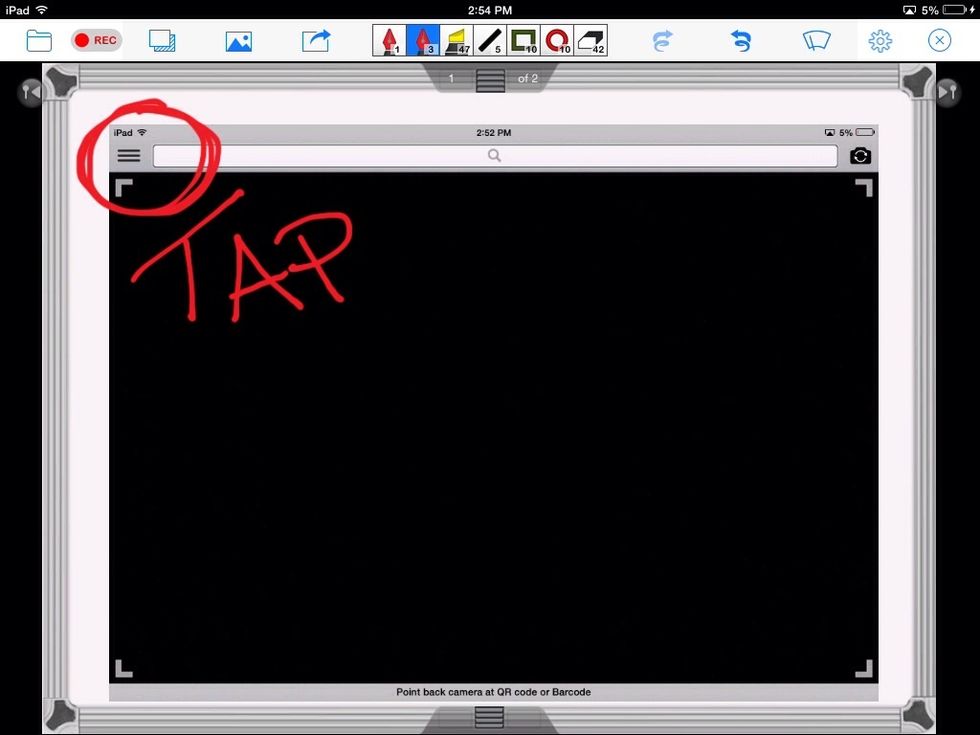 Tap this menu to see more options.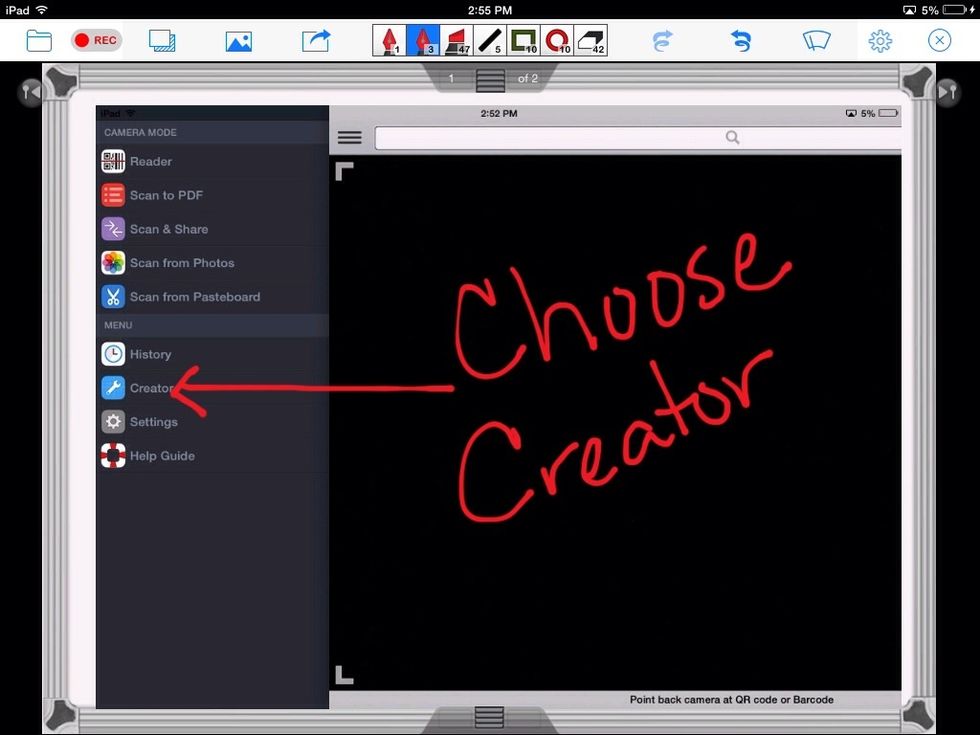 We are going to make something new.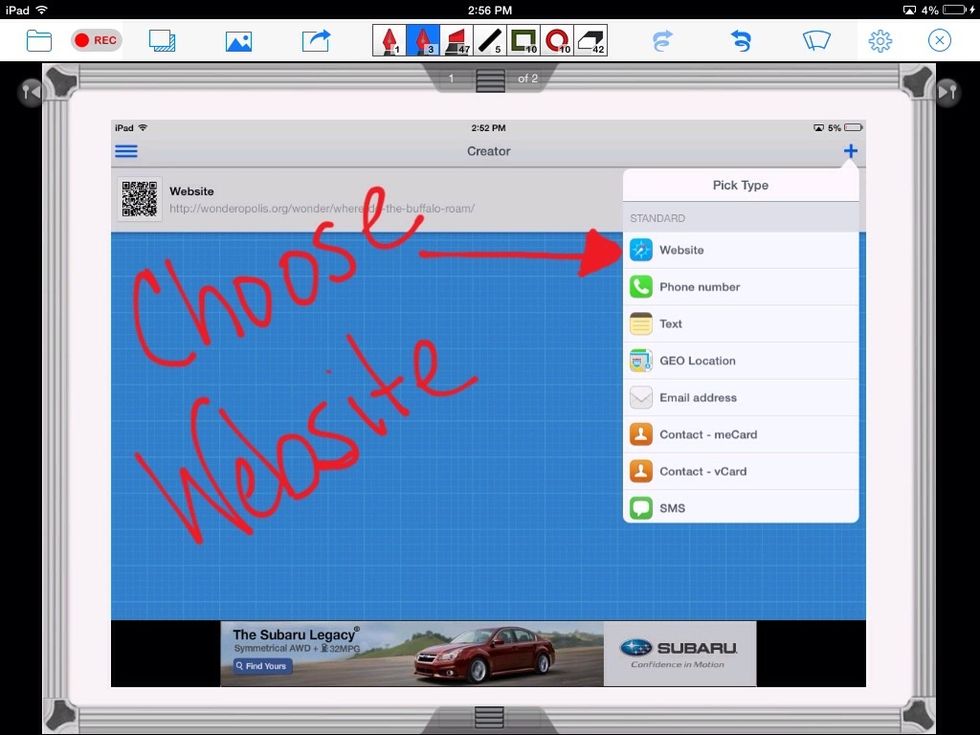 We are linking to the website we just copied.
Press and Hold here to paste the link you copied from your email. Hit "create" on the top right when done.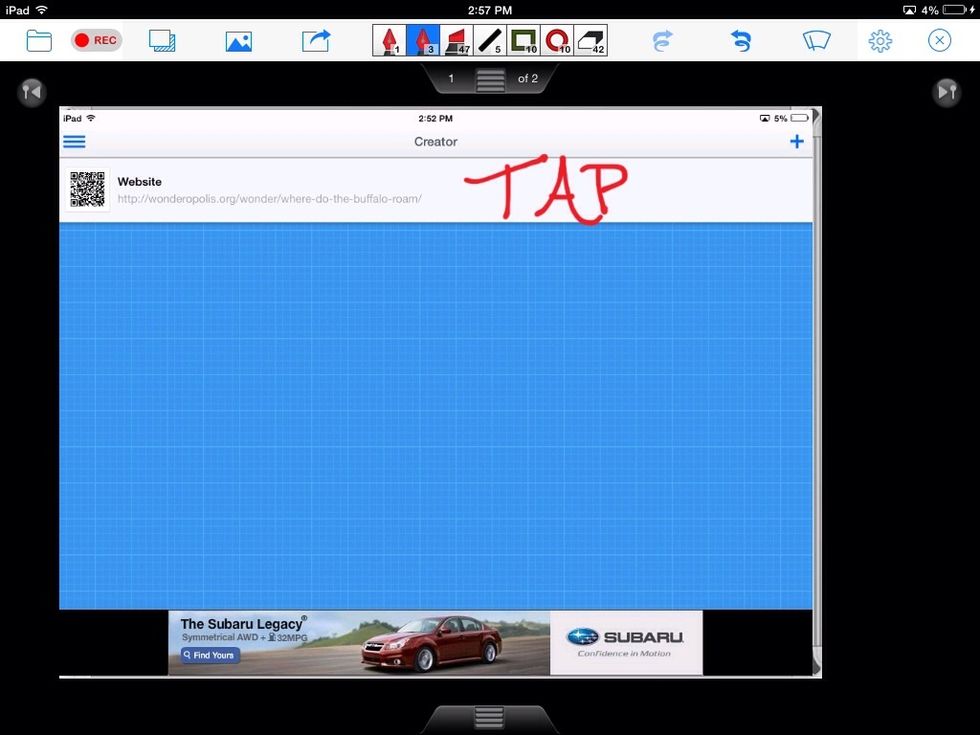 Your new code will now appear in your list. Tap it to see more options.
You need to share this code with a device that is attached to a printer.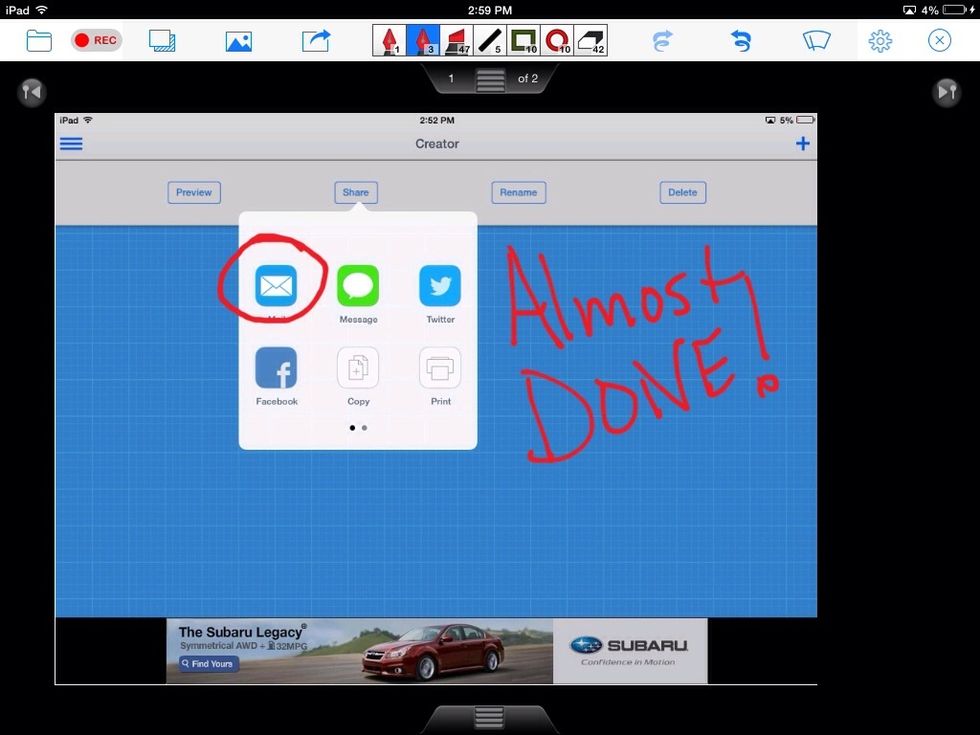 Send it to yourself and to Mrs. Petersen.
Now you just need to open your email on your computer and print your code!
The creator of this guide has not included tools