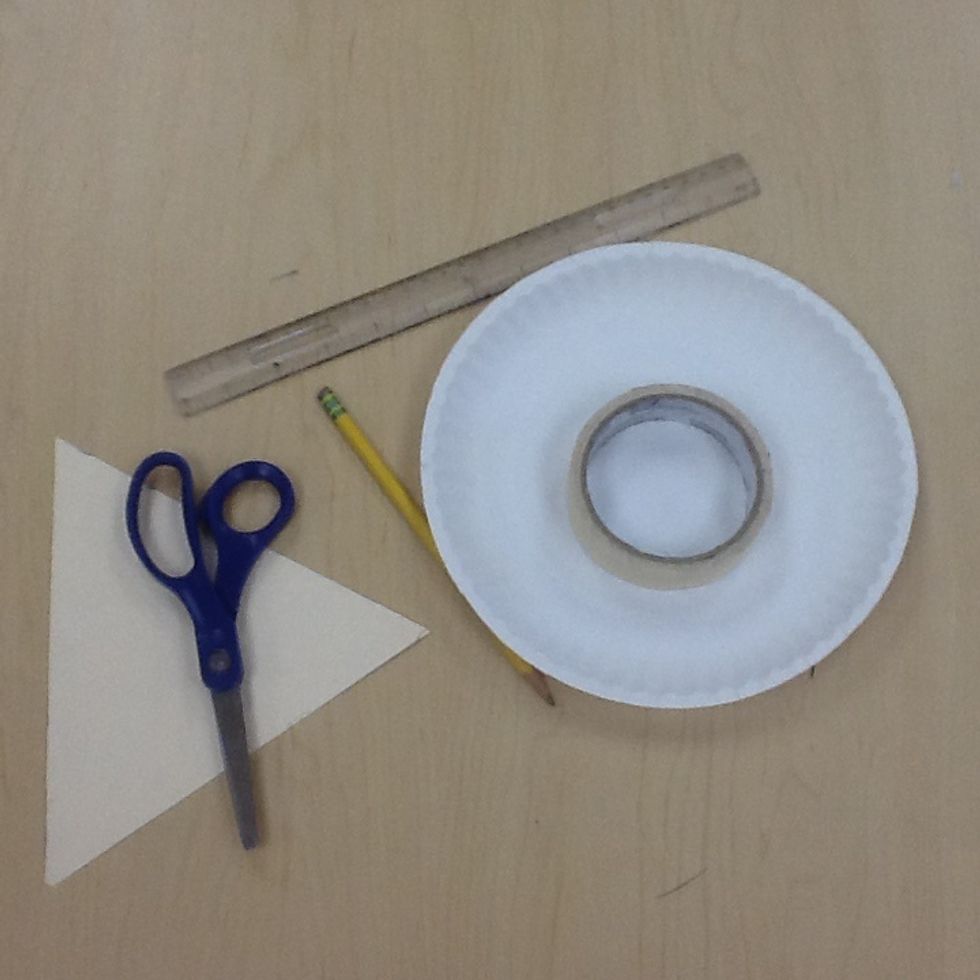 Gather your materials. You will need a paper plate, a ruler, a pair of scissors, a pencil, a triangle tracer and a roll of masking tape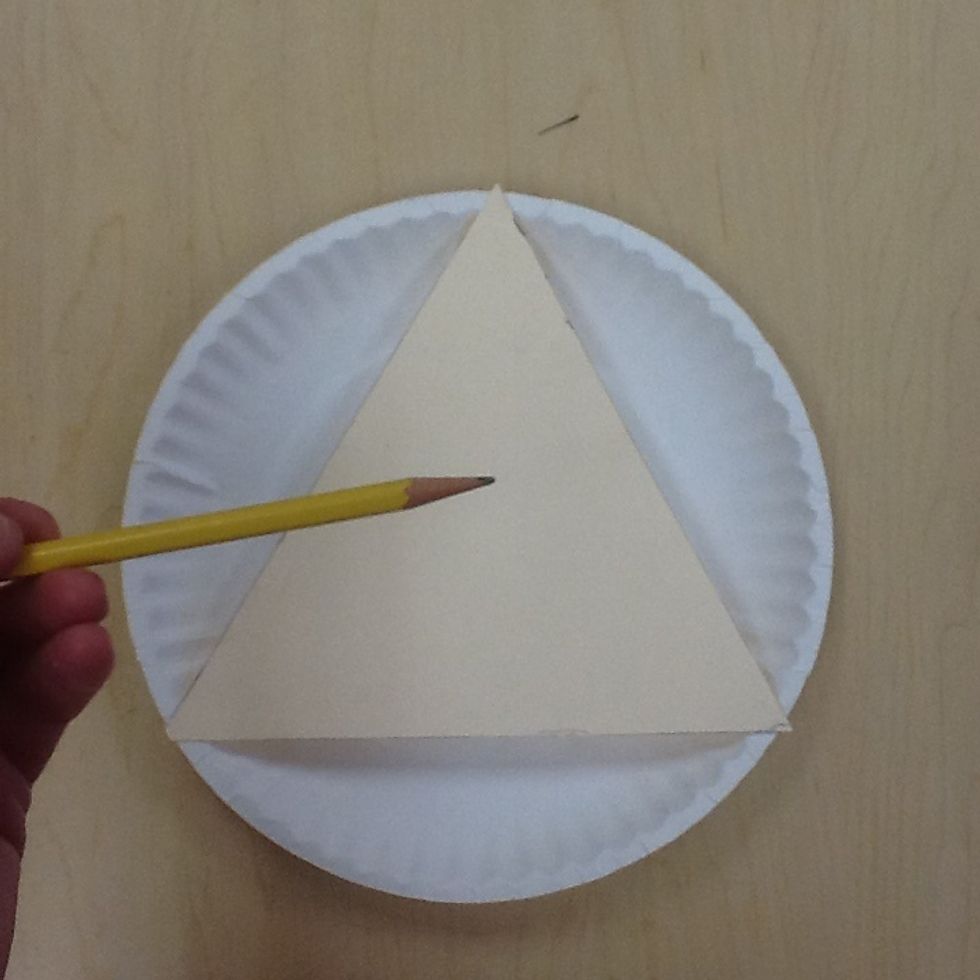 First, place the triangle tracer on your paper plate. Make sure that the points of your triangle are all touching the edge of your plate.
Next, carefully trace the triangle pattern on to your plate.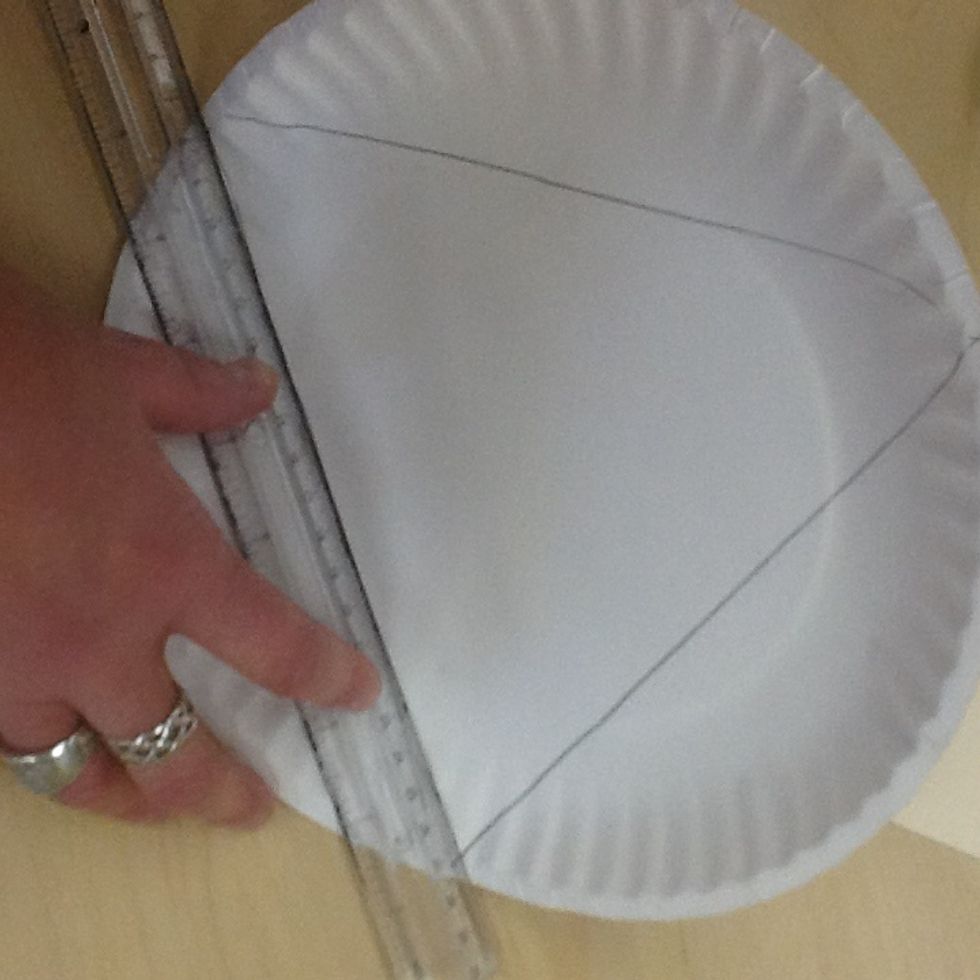 Carefully line your ruler up on one of the lines of your triangle.
Use your scissors to "score" along your line. Carefully open your scissors and use the blade to lightly scratch the line. Start up at the top of the line and pull down. Do this step carefully.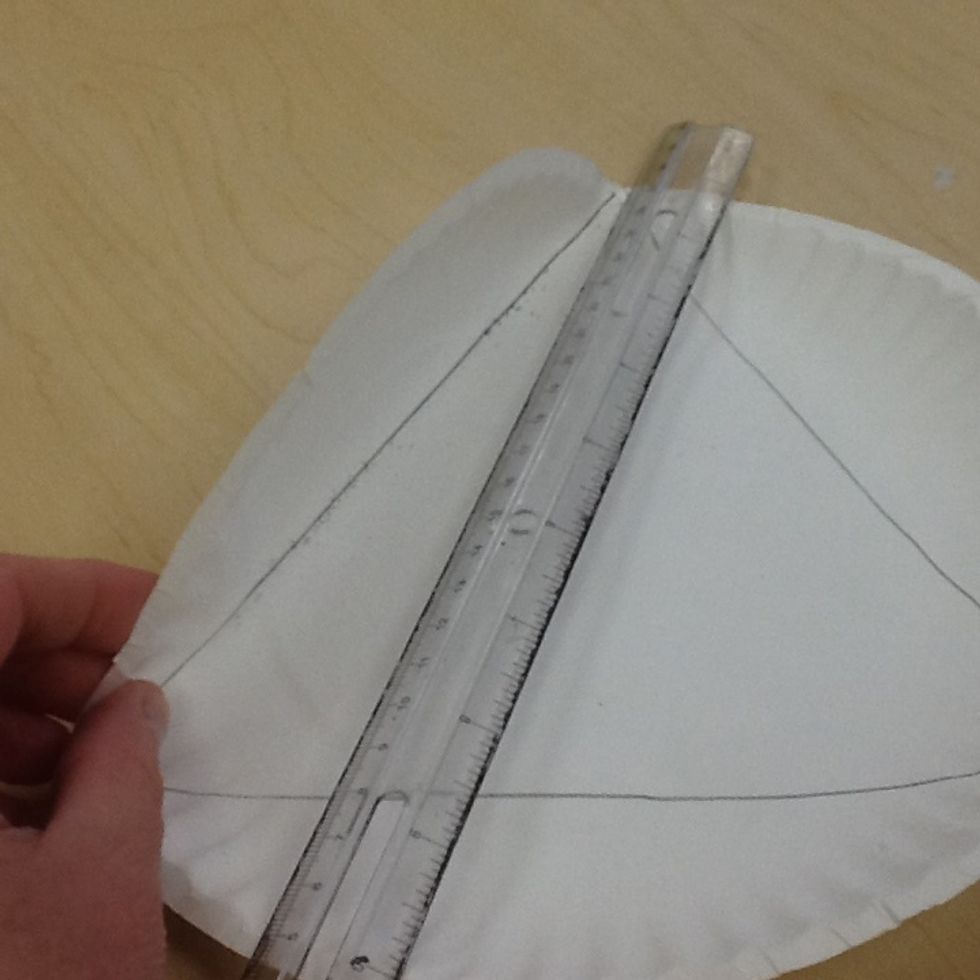 Once you have scored all 3 lines of the triangle, they will fold easily in.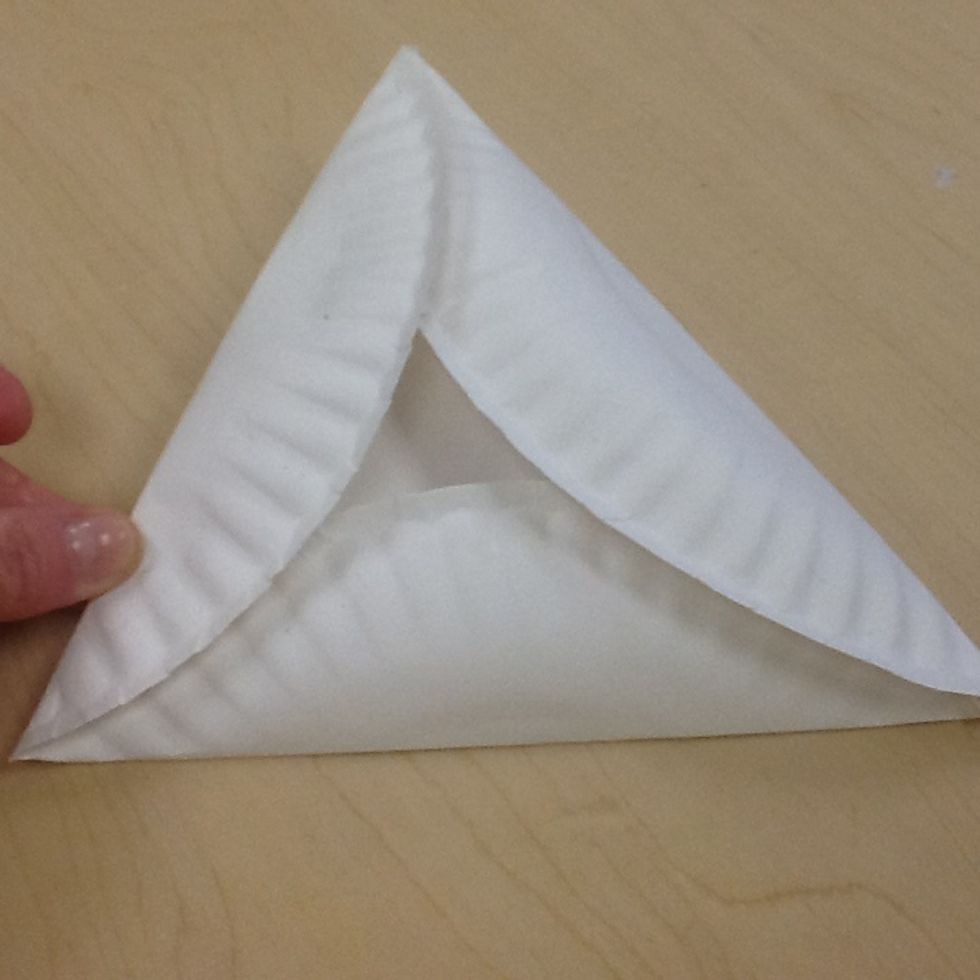 Once all 3 sides have been folded in, check to make sure the 3 points of the triangle are pointy. If they aren't pointy, then it was either traced or score incorrectly. Fix it before continuing.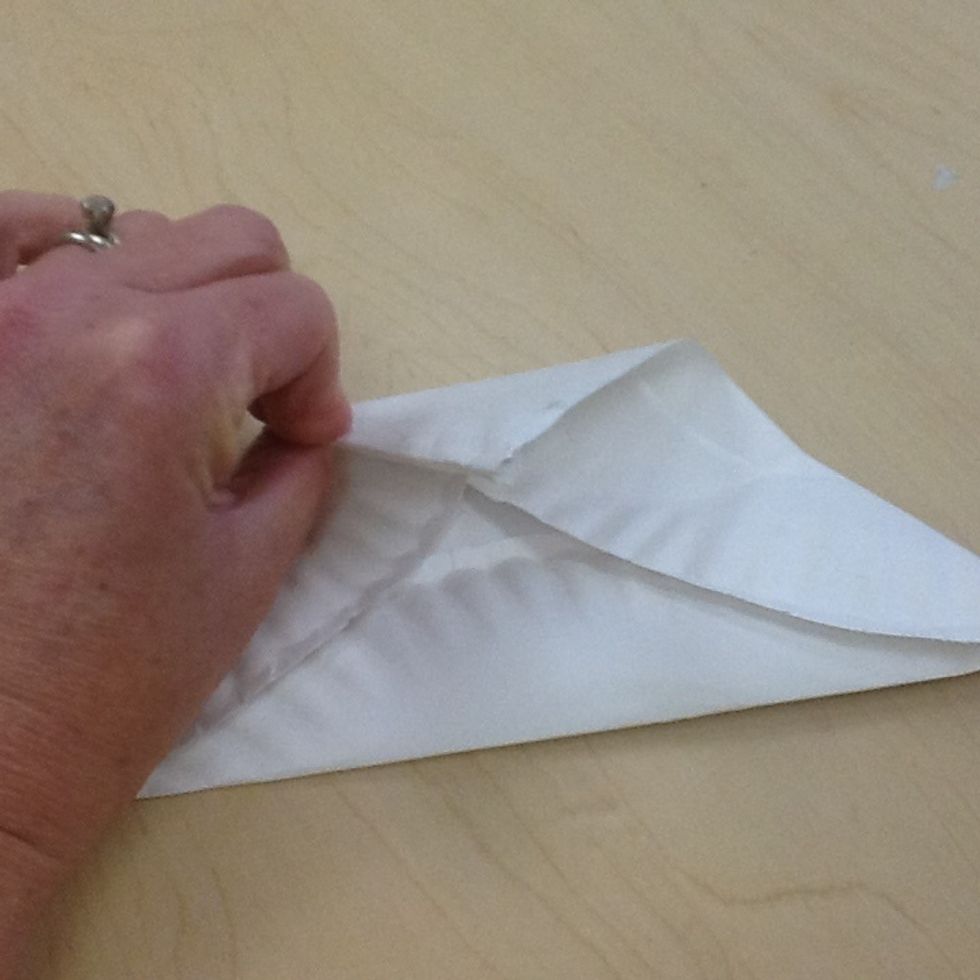 The next step is to fold the top point of your triangle and fold it down until the top is touching to bottom line.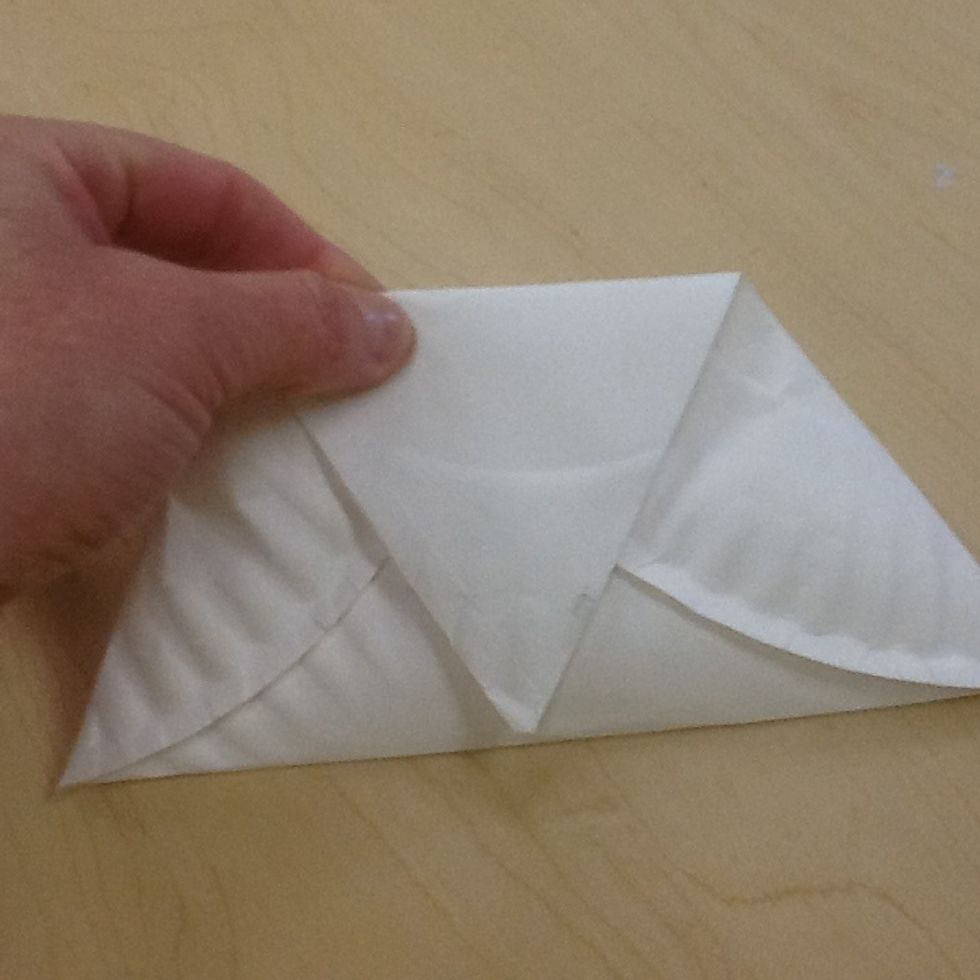 It should look like this!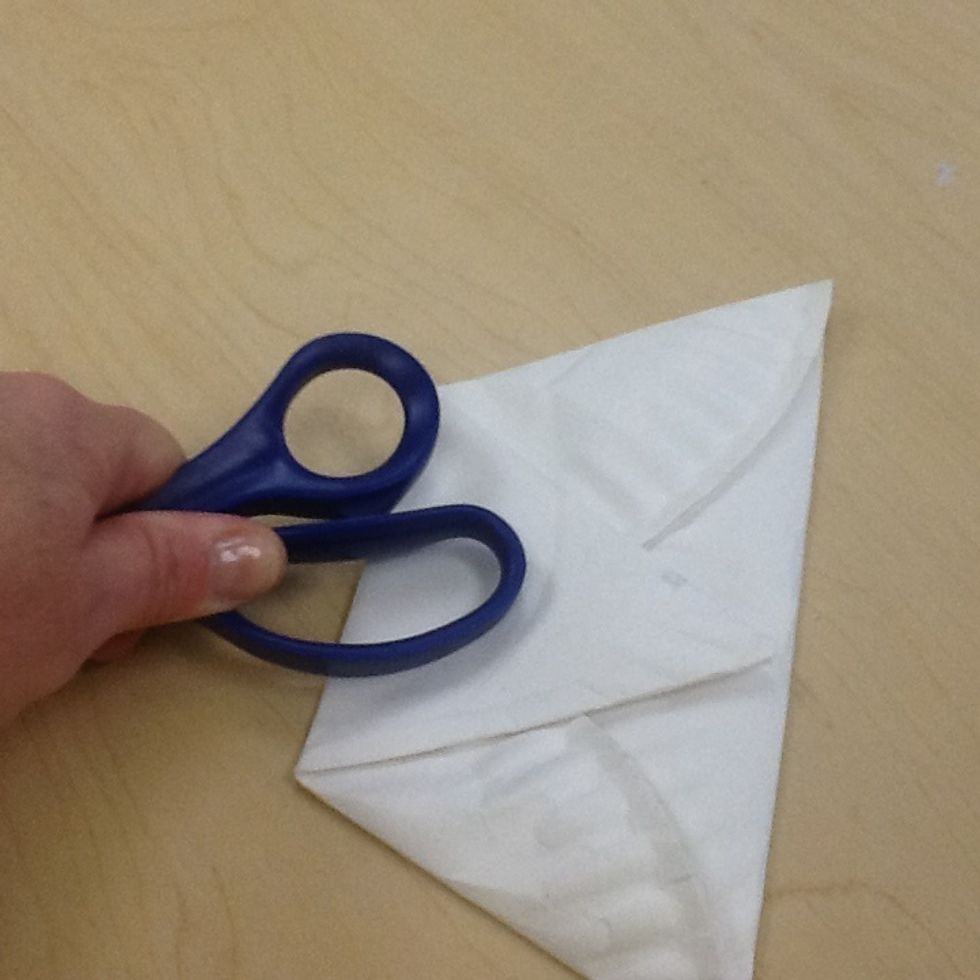 Use your scissor handles to rub over the fold. This will give you a nice, sharp crease. Repeat the same process for the other 2 points of your triangle.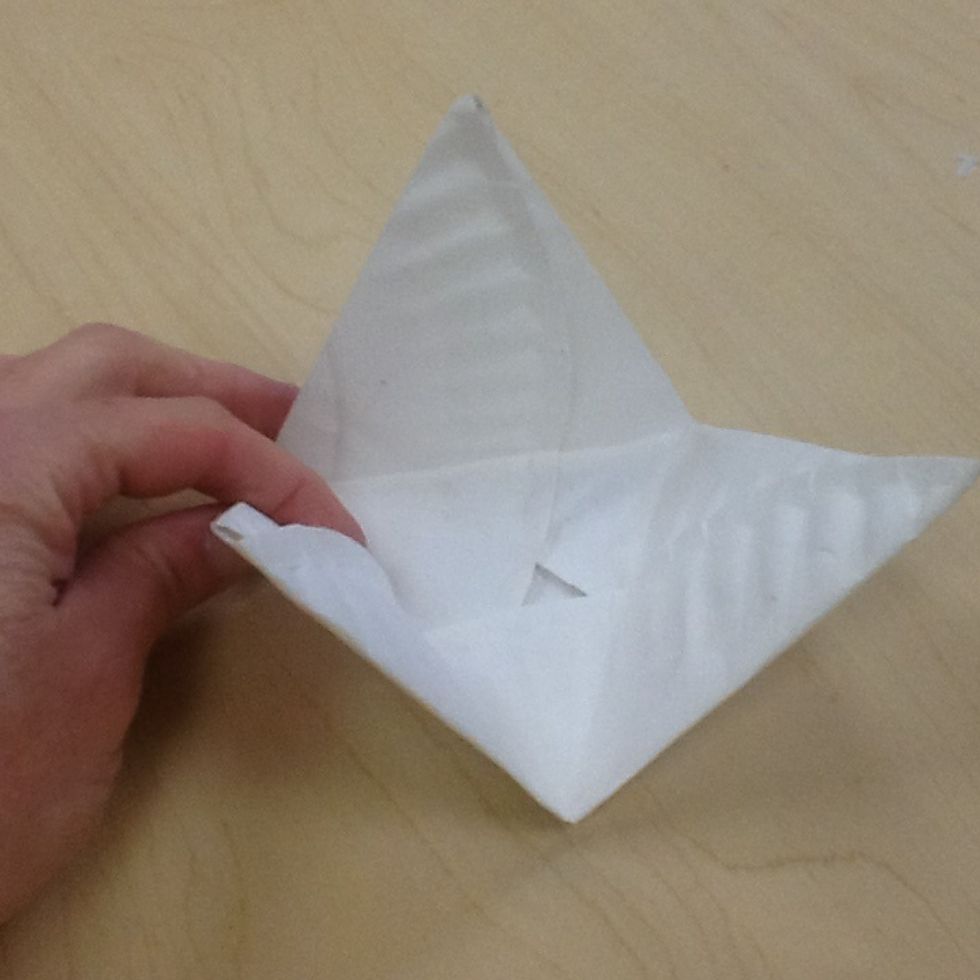 Once you have folded all 3 tips down and creased the folds with your scissors, your plate should look like this and you are ready to tape it together.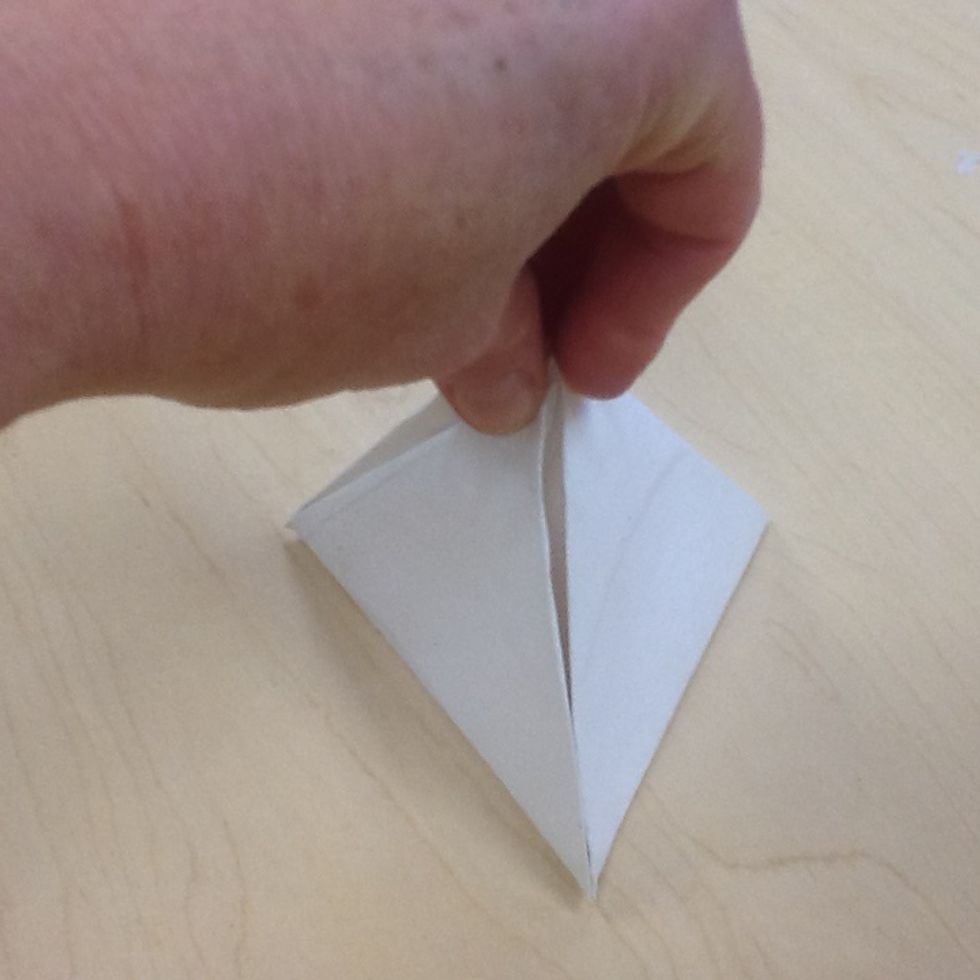 Your sides should fold in to create the pyramid shape.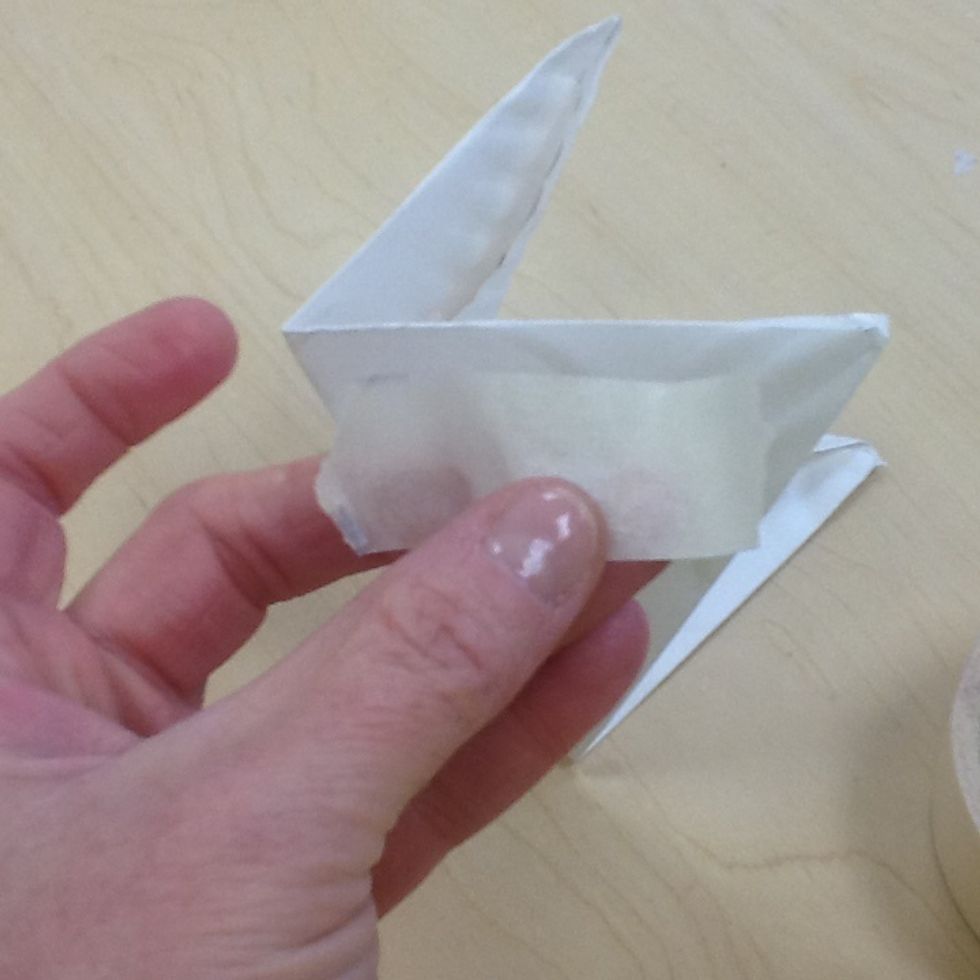 You will want to rip the masking tape in pieces that are no longer than one side of the pyramid.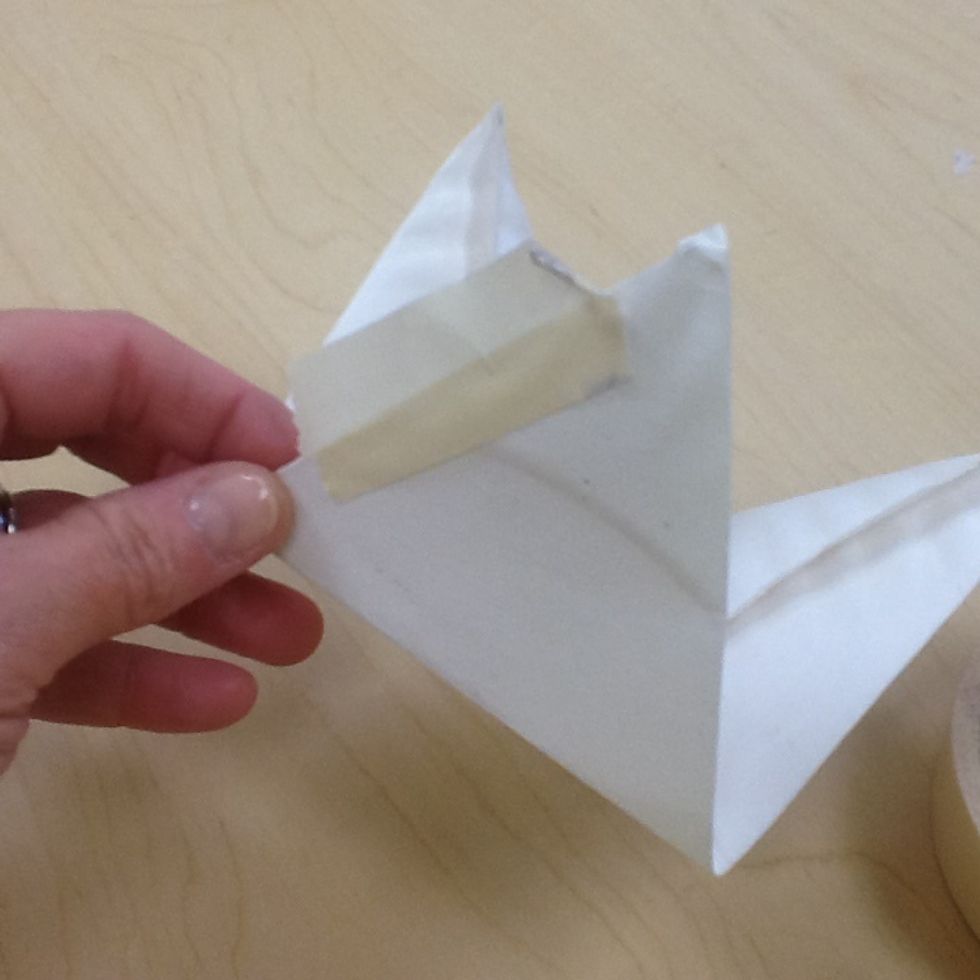 Place your tape on one side of the pyramid, allowing one side of the tape to hang off the edge.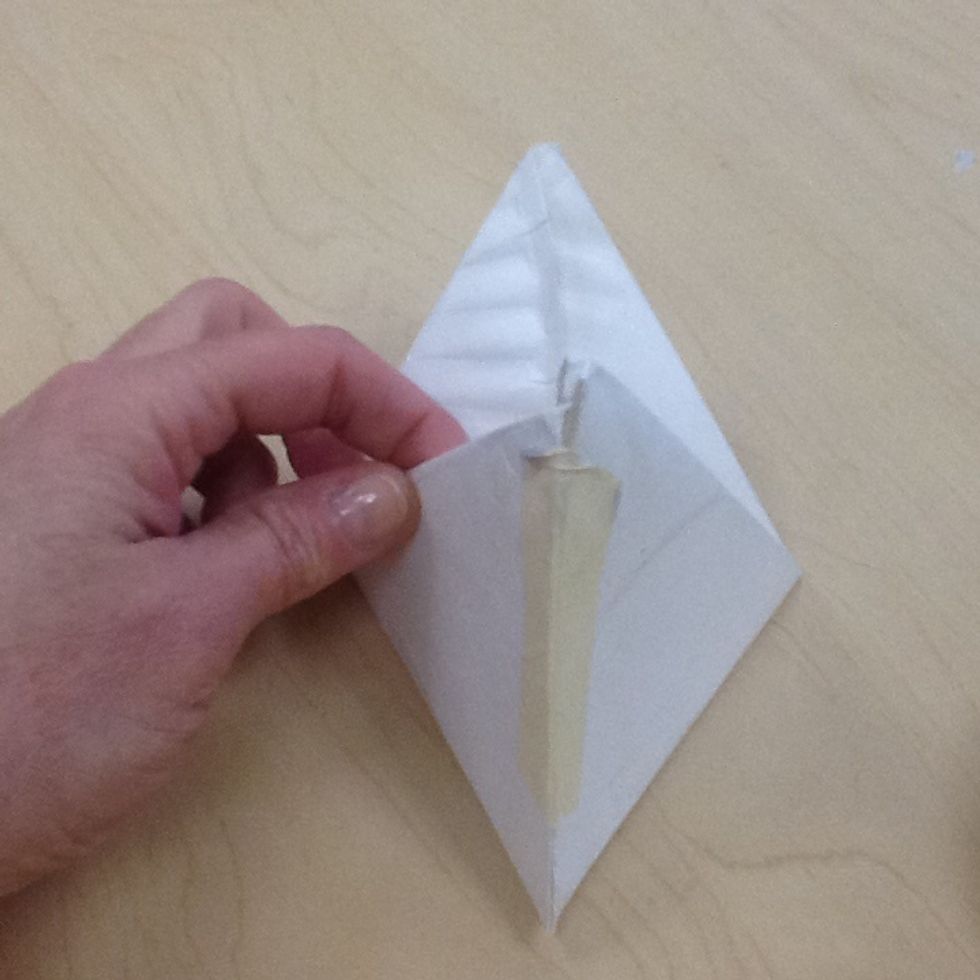 Bring the 2 sides up and wrap the tape around the edge to seal.
Do this same step until all 3 sides have been taped together.
You may have little gaps or openings like this and you will need to tape them as well.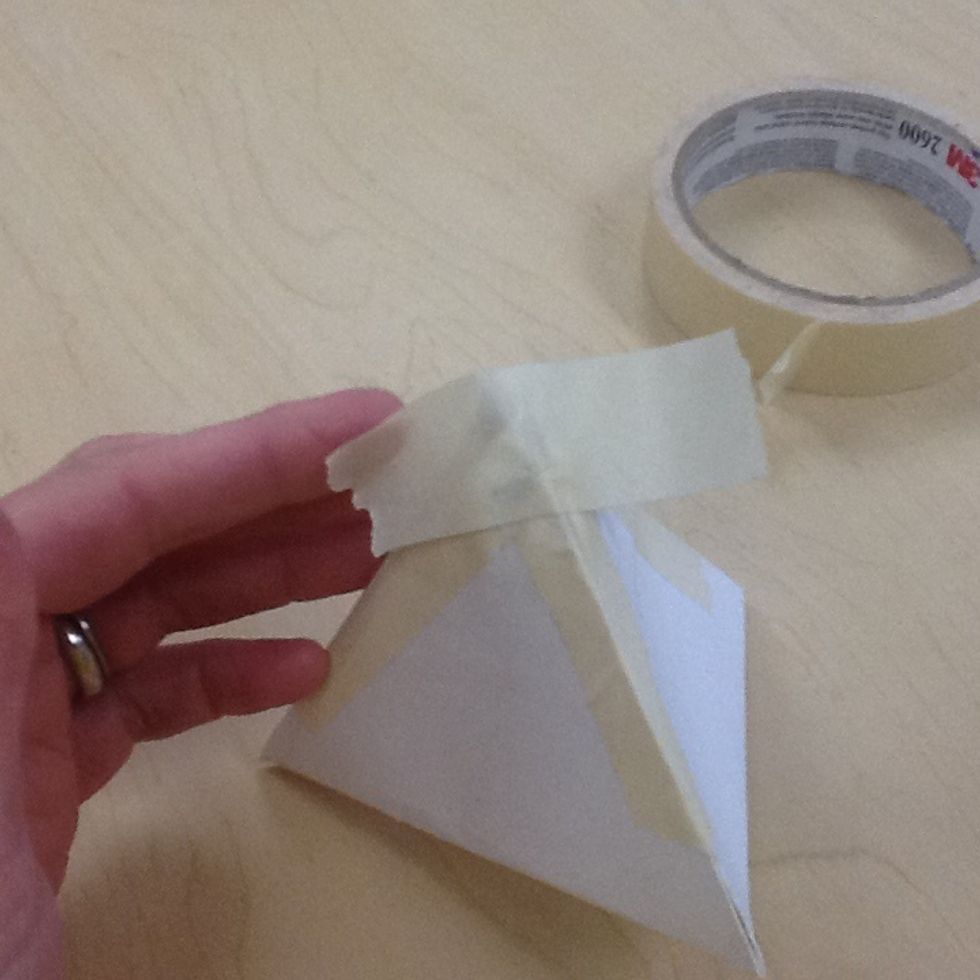 Rip small pieces of tape and line the side of the tape up with the point of the pyramid. Wrap the tape around to seal the gaps. Don't put tape on the top and wrap it because it will look very sloppy!
Once done taping all of the sides and the gaps, your pyramid is complete! Create 4 small pyramids total. Next time, we will connect our 4 pyramids to make our larger sculpture!
1.0 roll of masking tape
4.0 paper plates
1.0 pair of scissors
1.0 triangle tracer
1.0 pencil
1.0 ruler