How to create a purple smoky eye-nailed it or failed it?
Last week I posted 4 looks that I was going to try to replicate. My first was the smoky purple eye on the top left, it's not as dramatic as the picture but I think it turned out great. Whatcha think?
16
Get your face and eyes primed and ready.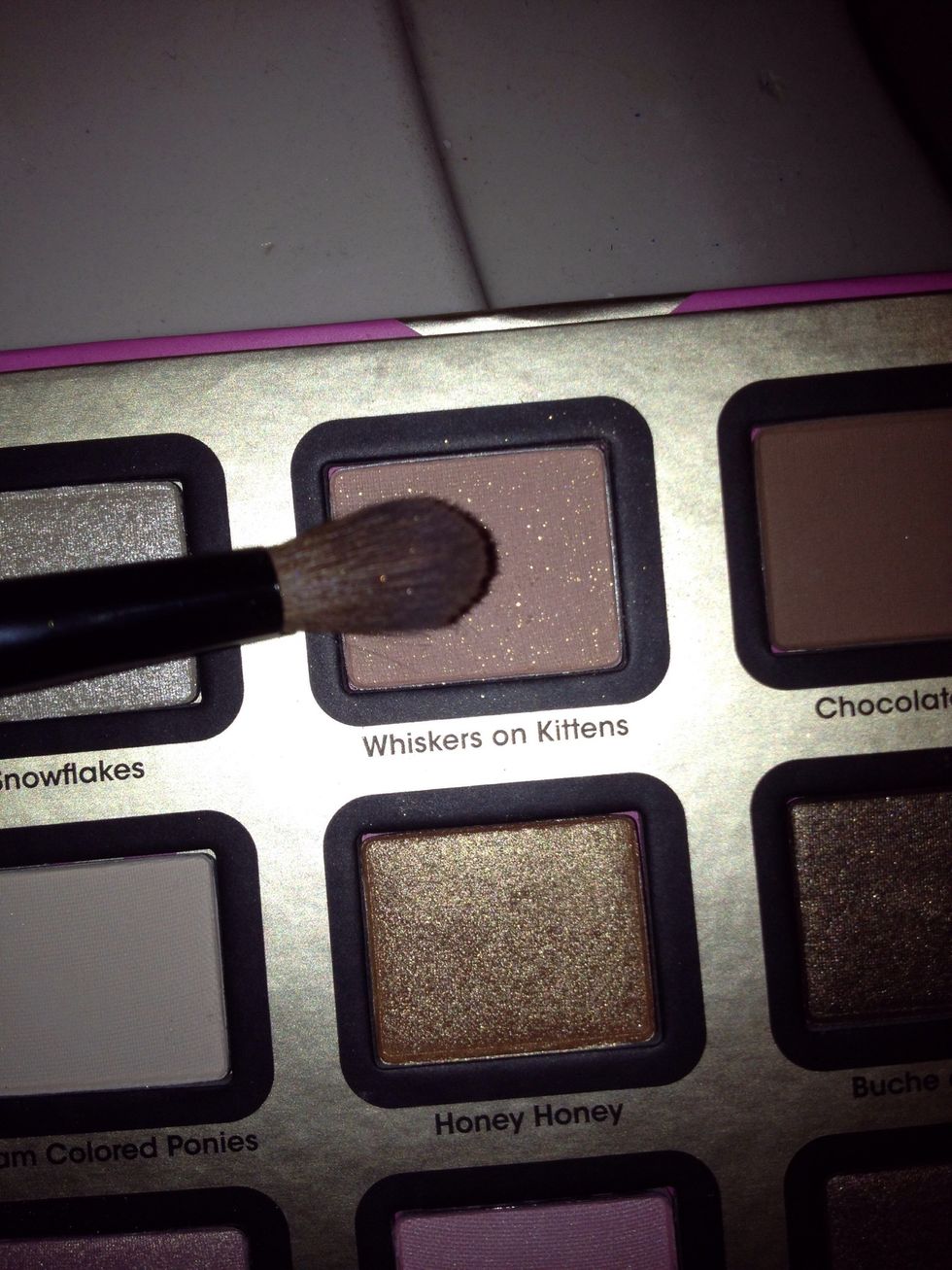 Dip your medium sized fluffy brush into Whiskers on Kittens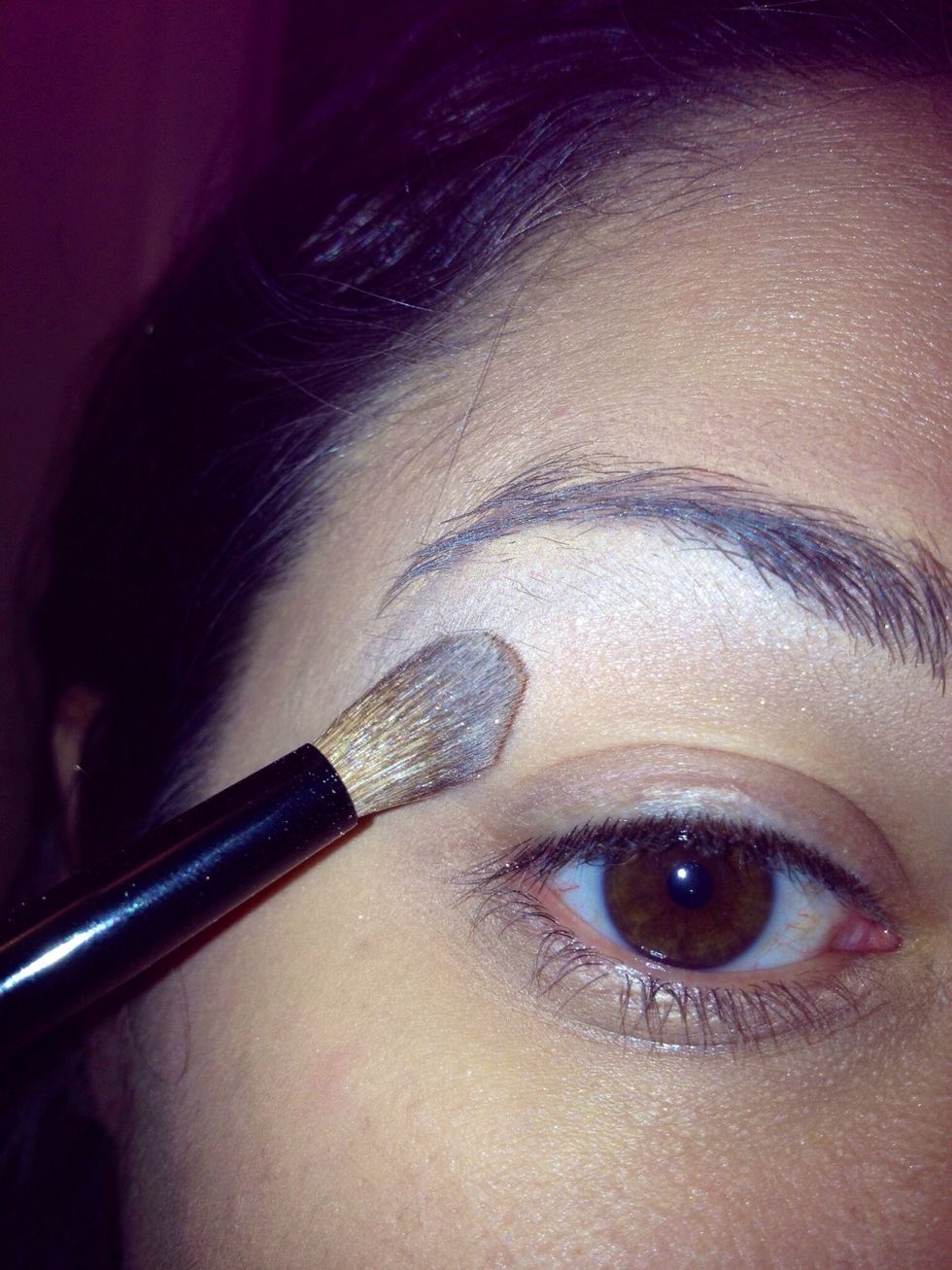 Apply it to browbone & inner corner of the eye.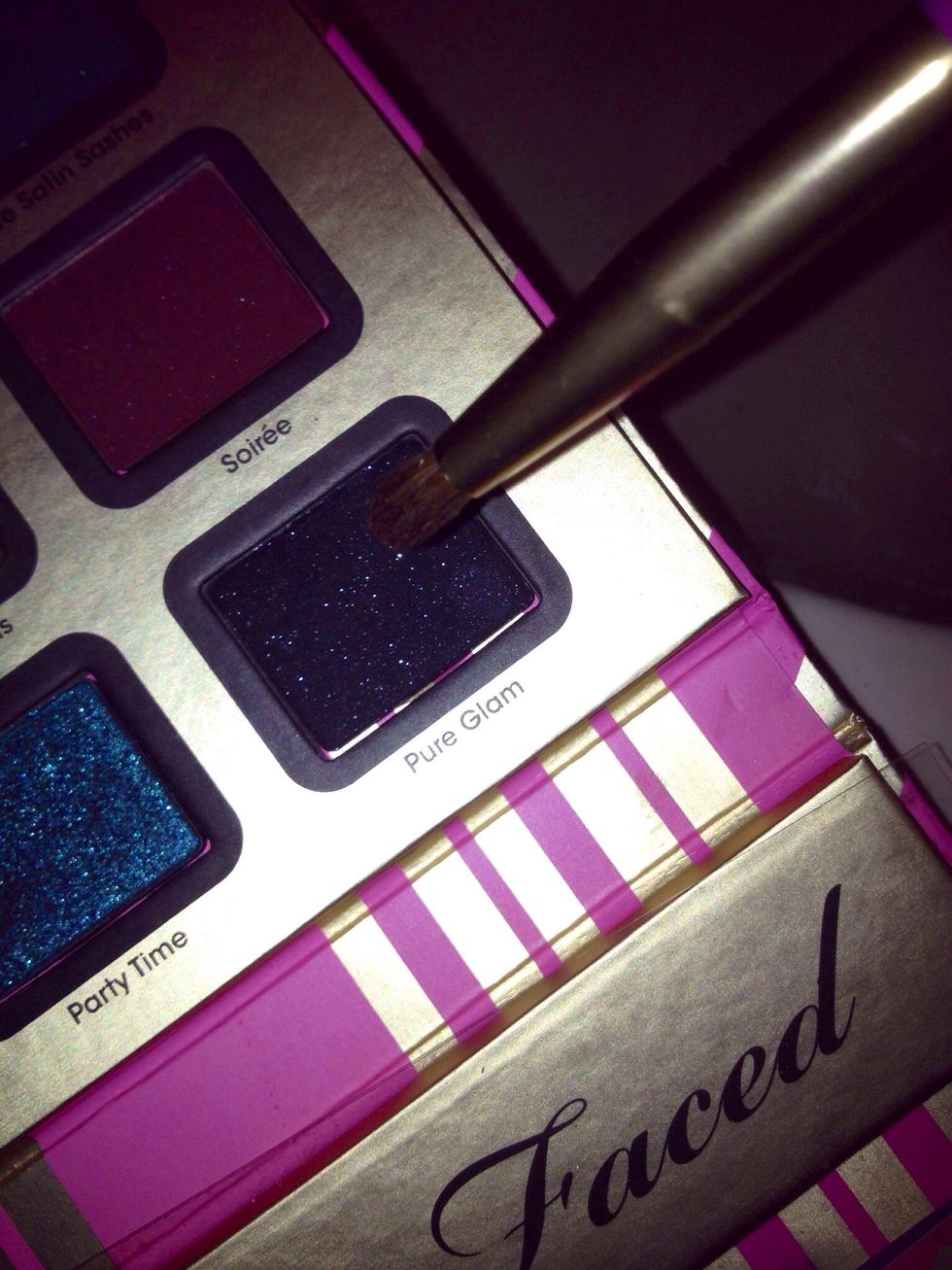 Dip a small crease brush into Pure Glam and create a crease line just above your natural lid crease.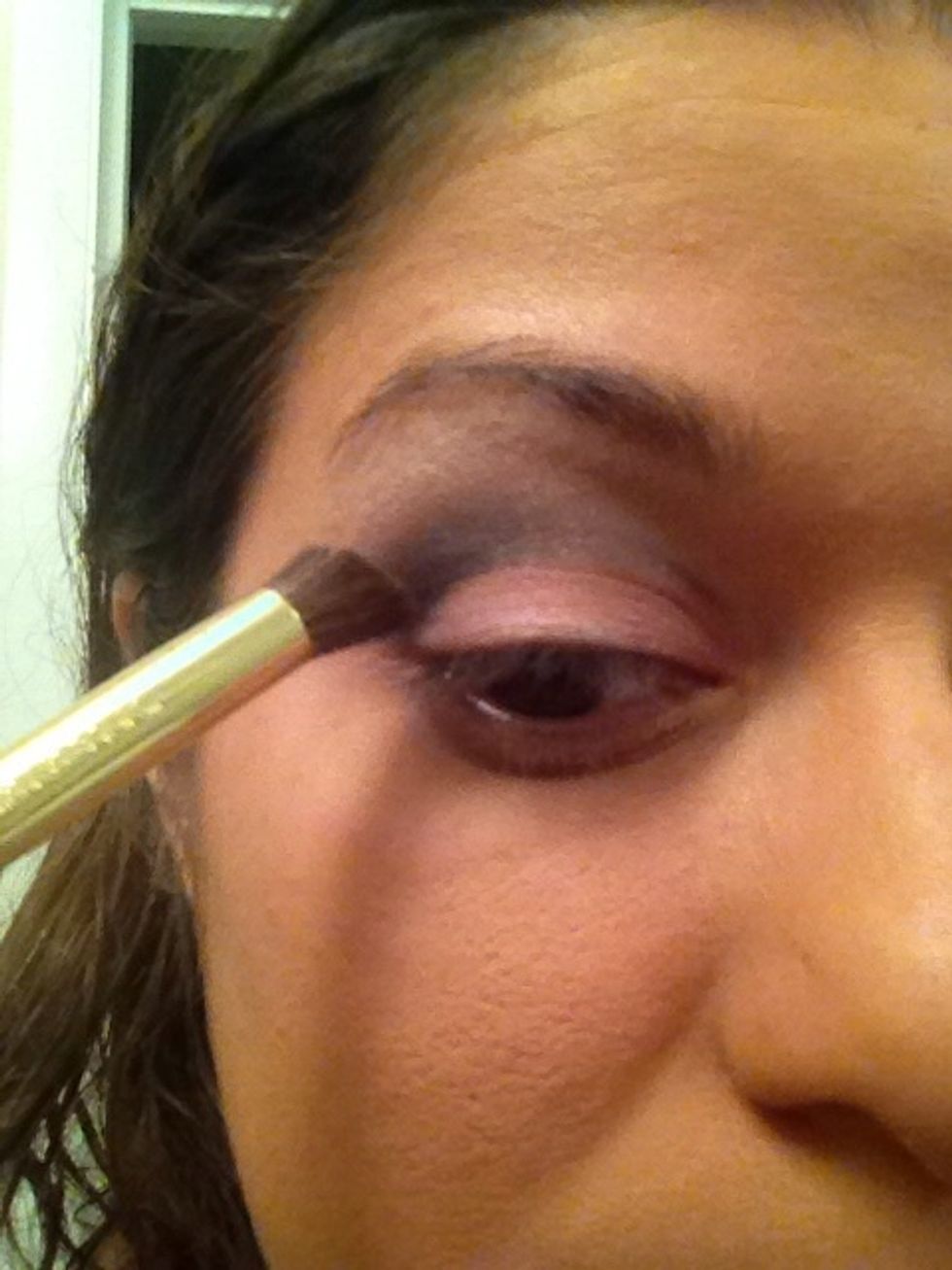 Use a flat brush to blend out and up.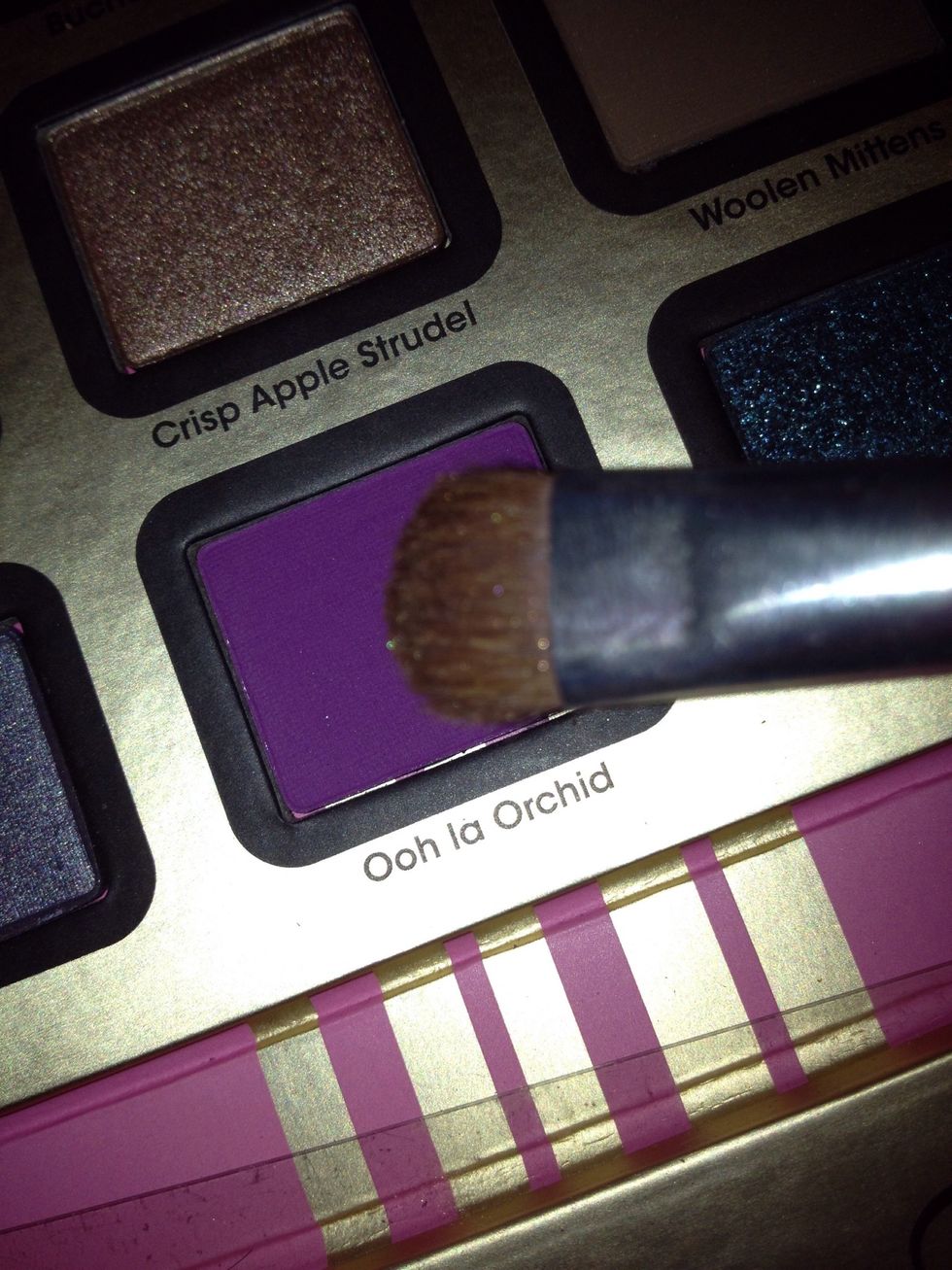 Dip a large shadow brush into Ooo-La-Orchid.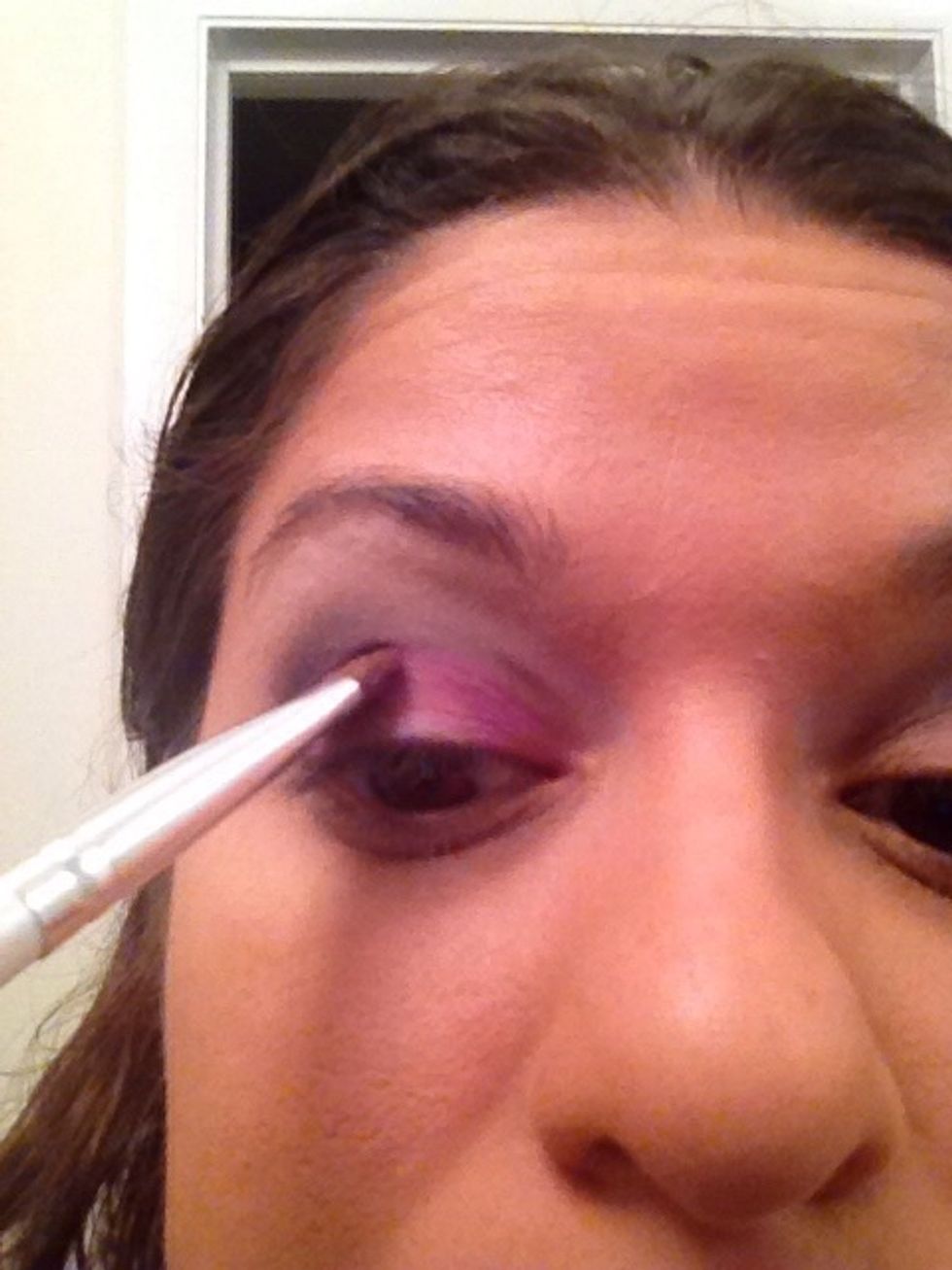 Apply it on your lid all the way up to your floating crease.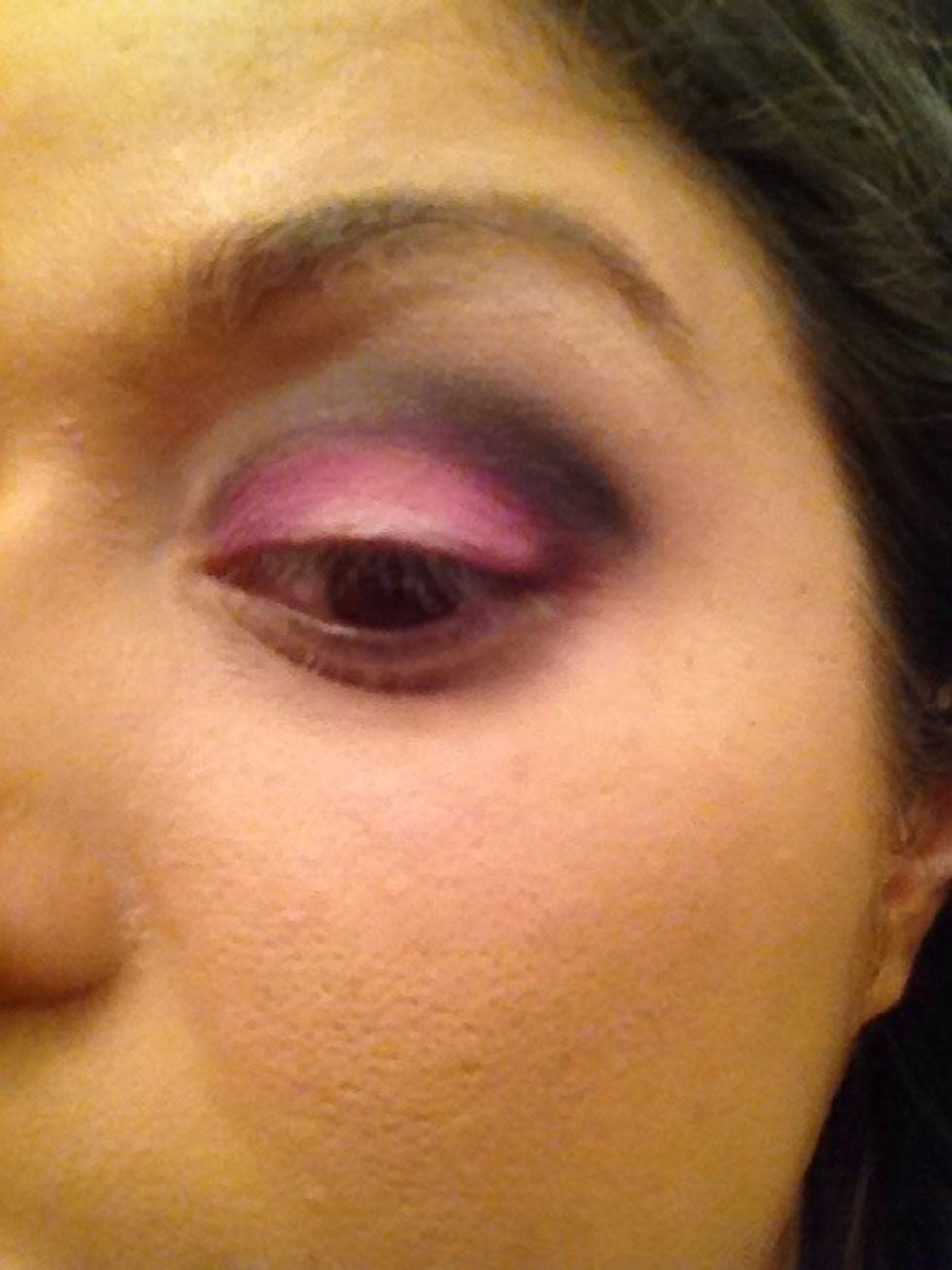 Leave the center of the lid bare.
Take a smaller flat shadow brush and dip it into Hollywood from BH Cosmetics.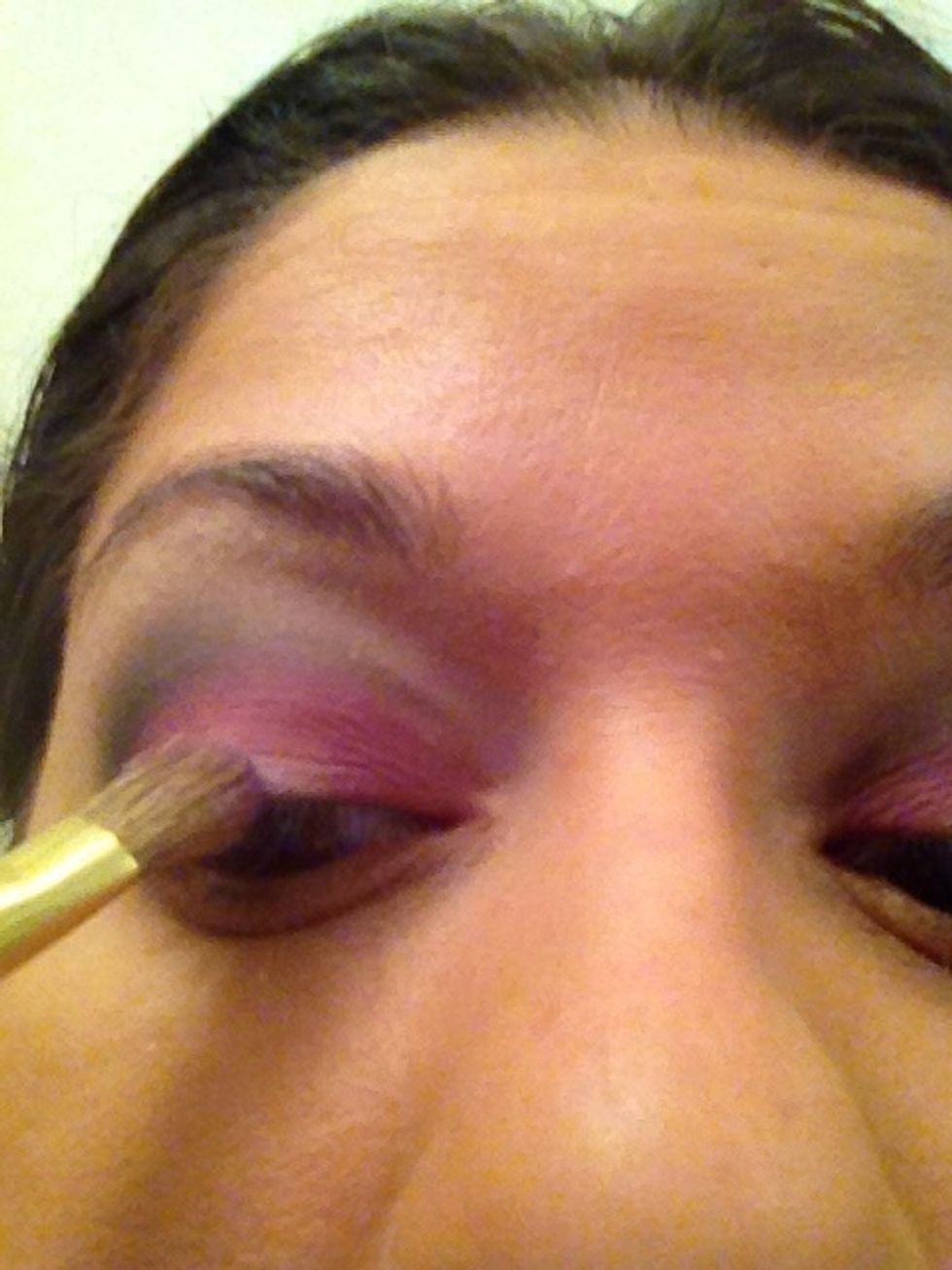 Apply it to the center of the lid.
Use a clean fluffy brush to blend.
Pack Taffy onto a large fluffy brush.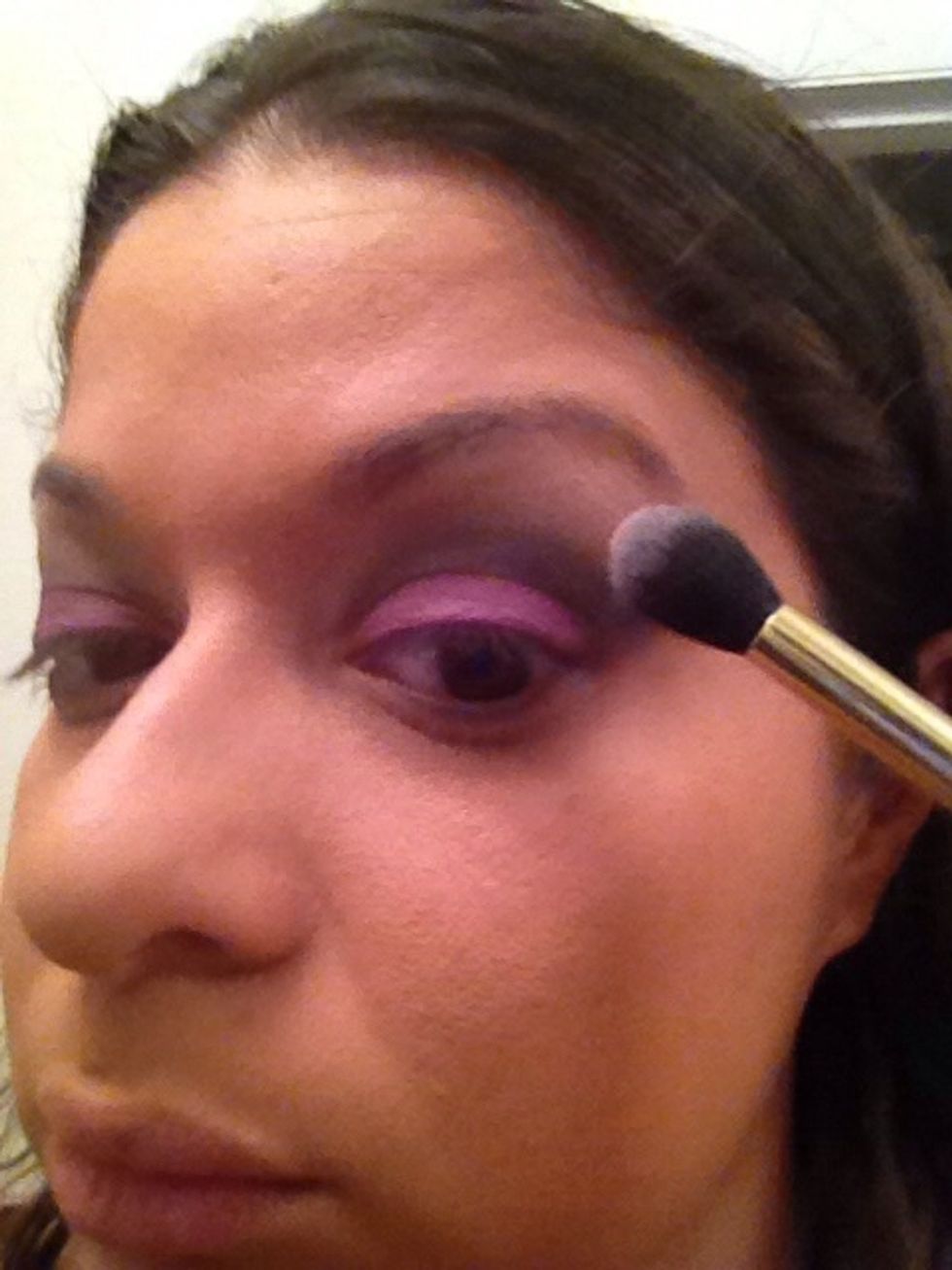 Blend below the browbone but above the crease. This will be your transition color.
Dip a small crease brush into Pure Glam.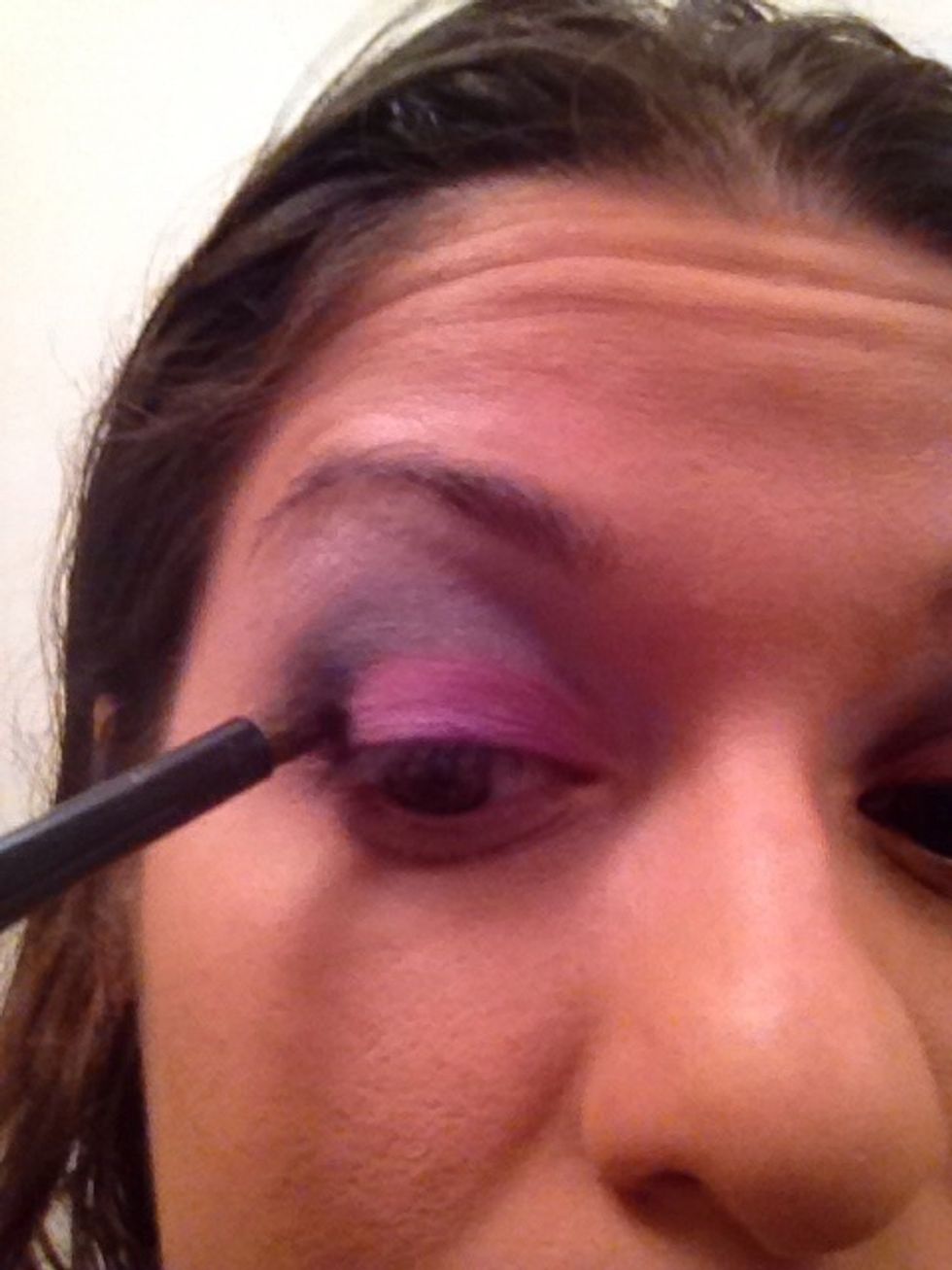 Apply to the outer corner of the lid.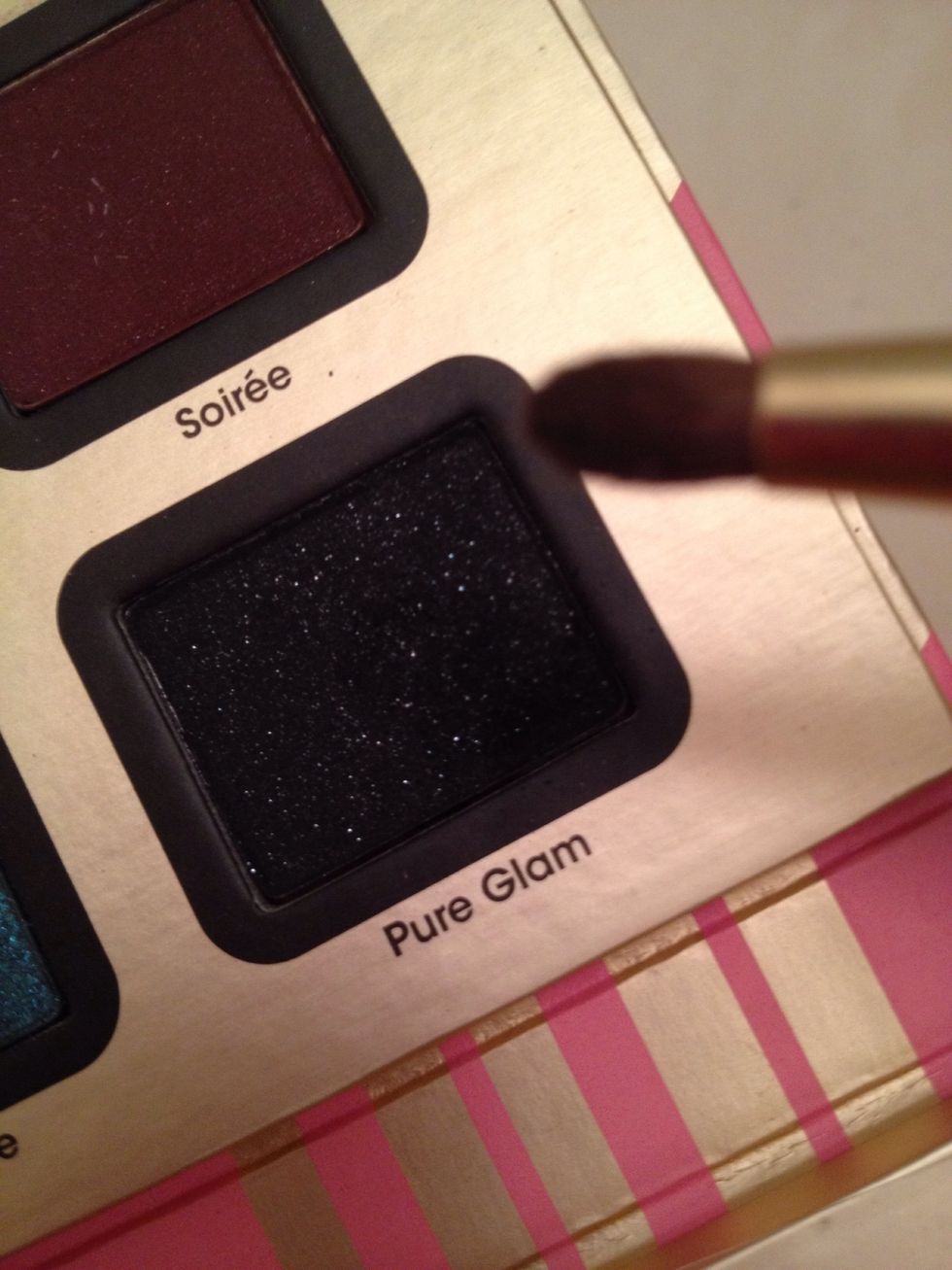 Dip a small smudge brush into Pure Glam.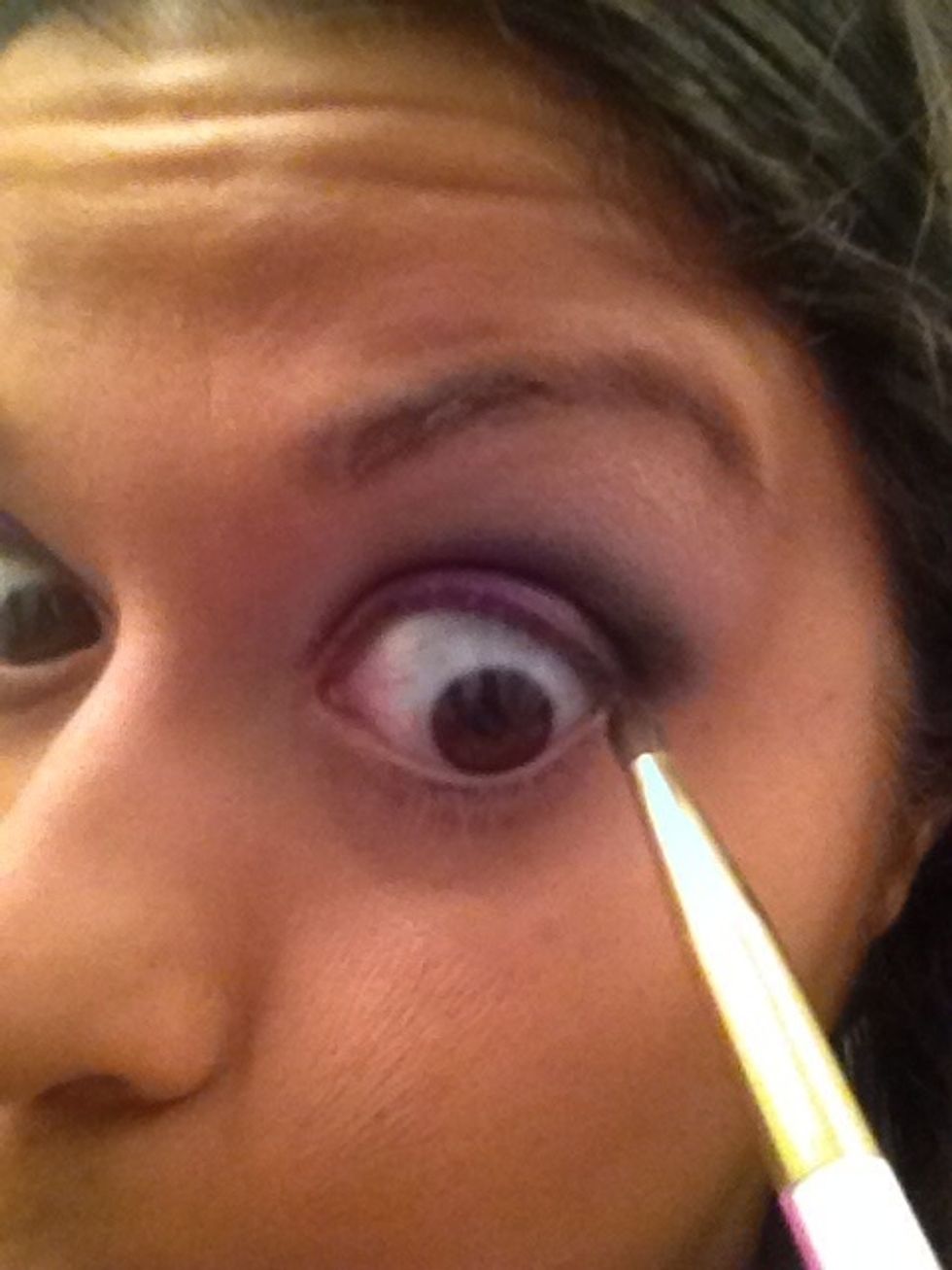 Smudge it along your lower lash line.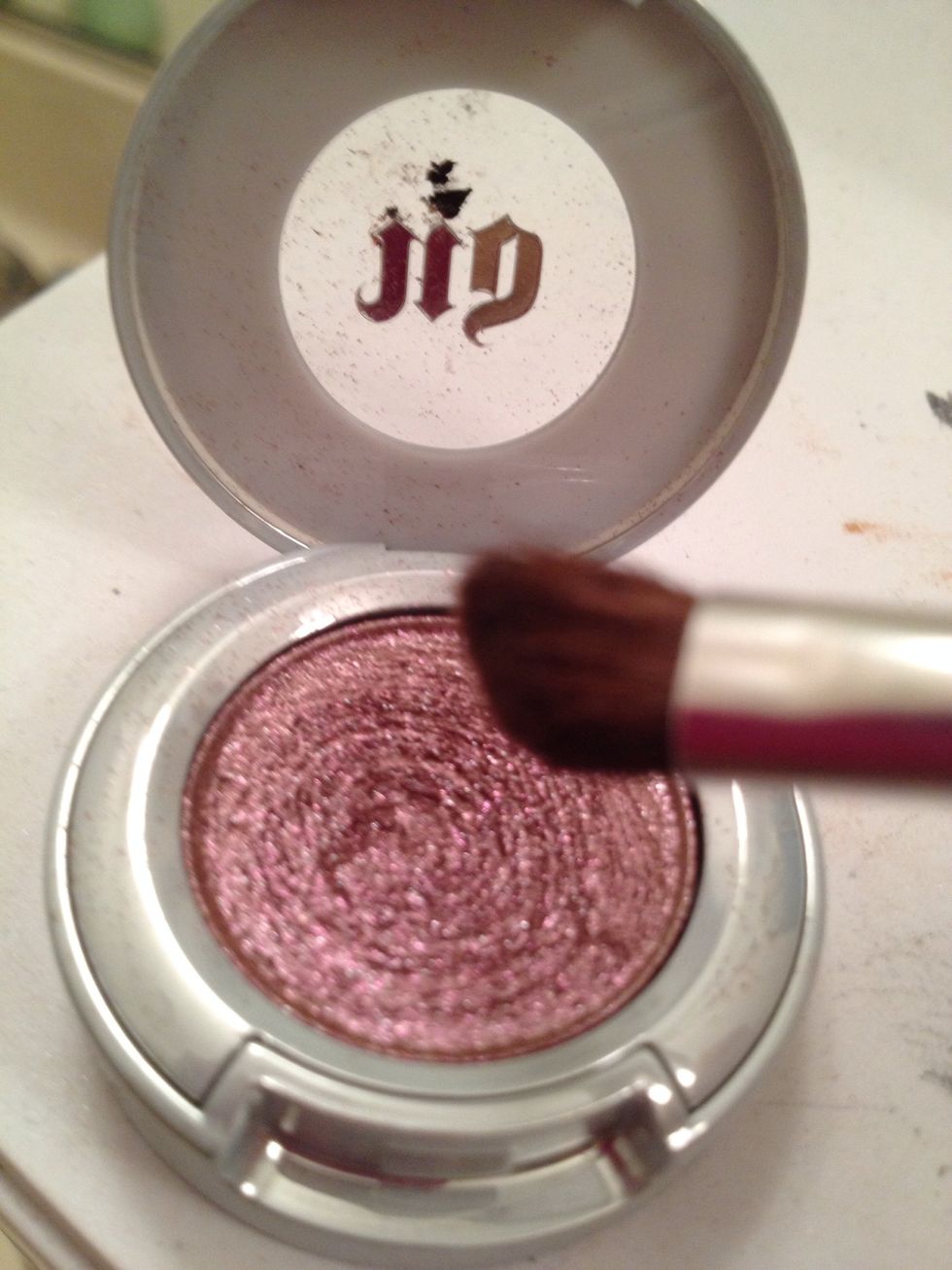 Use your fingertip or a small brush and dip it into Glitter Rock. I find that using my finger packs a bigger punch.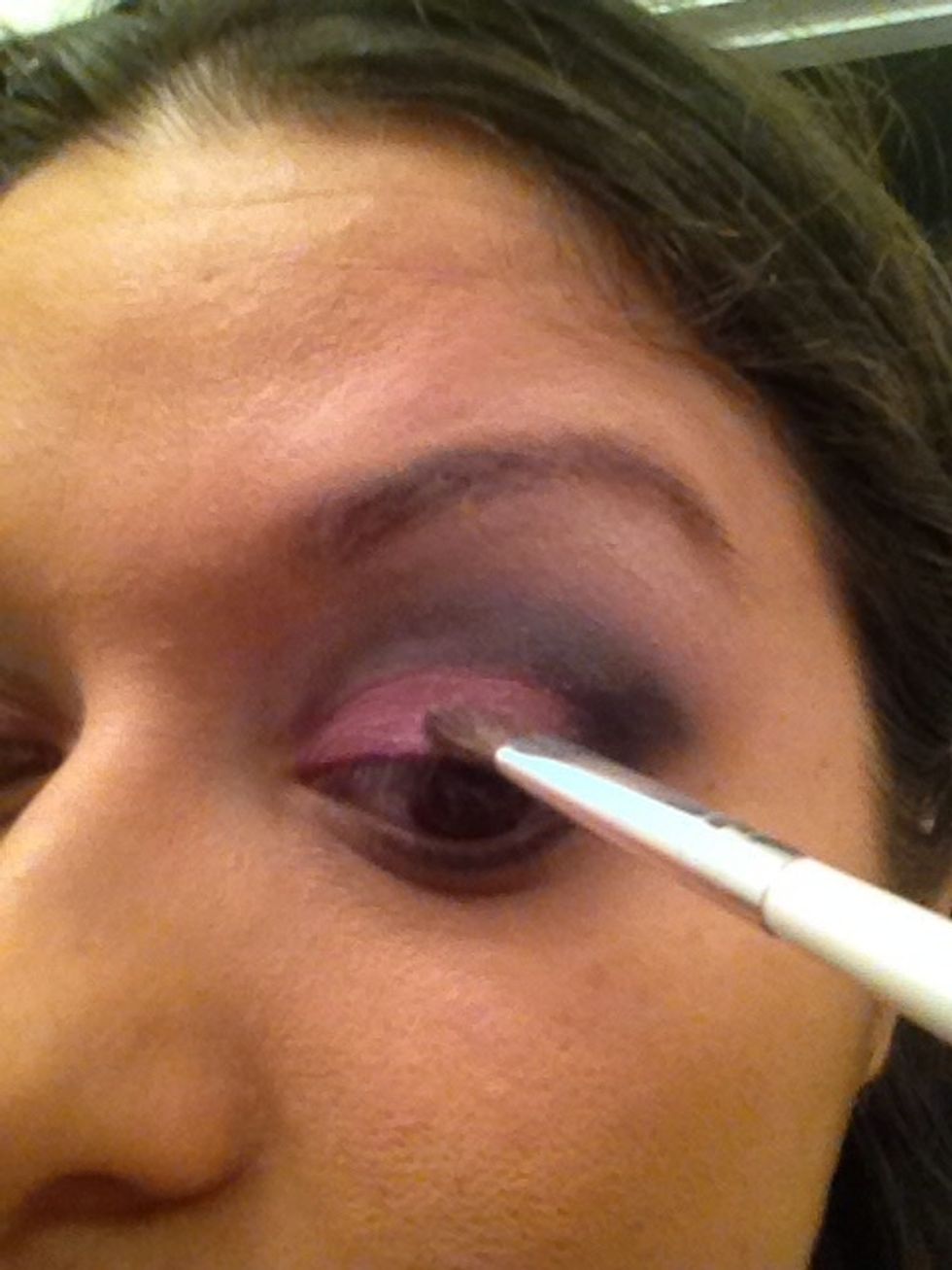 Apply Glitter Rock to the center of your lids.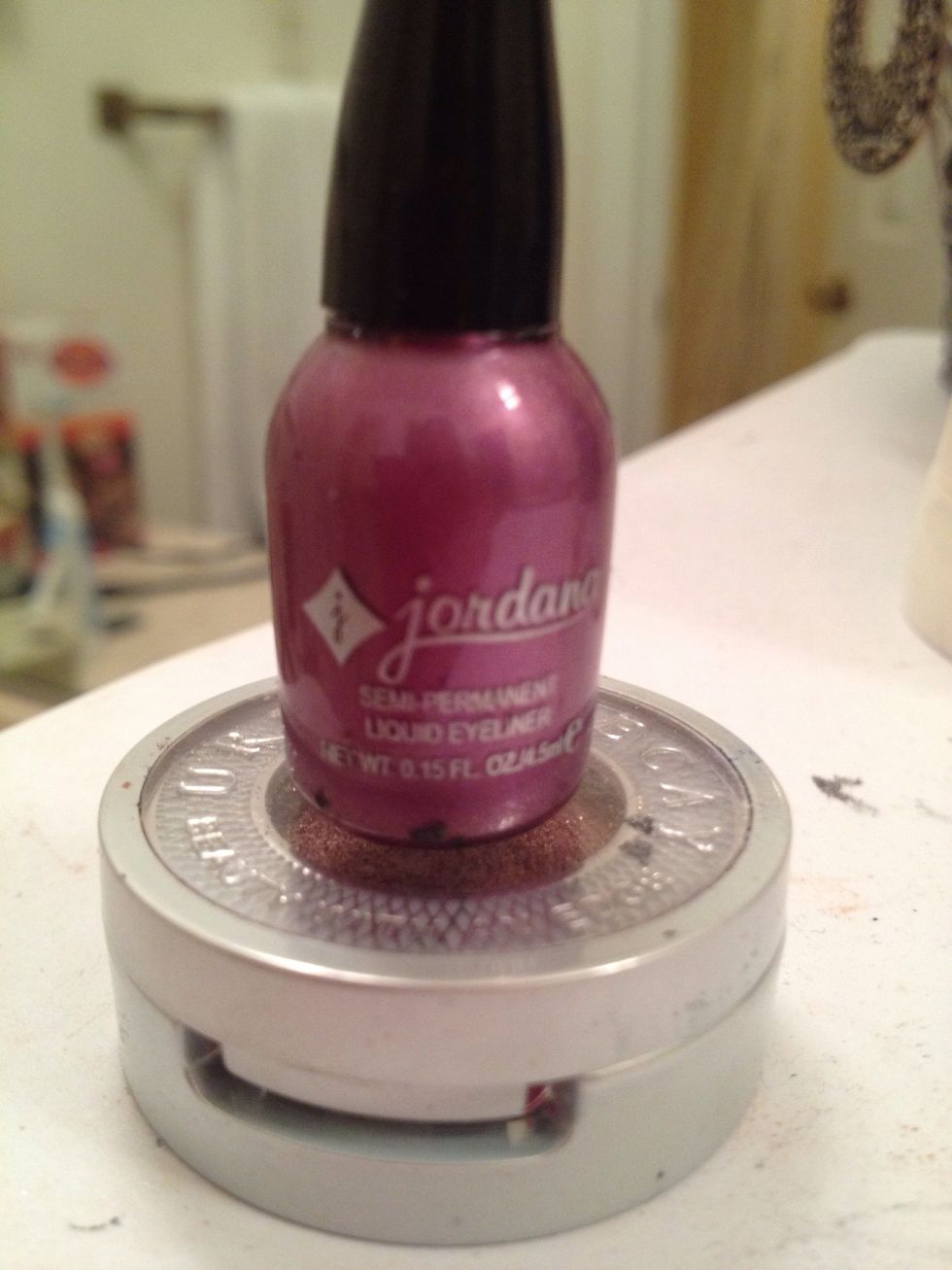 Take your Jordana Go On Purple liquid liner and...
Apply it to your lower lash line.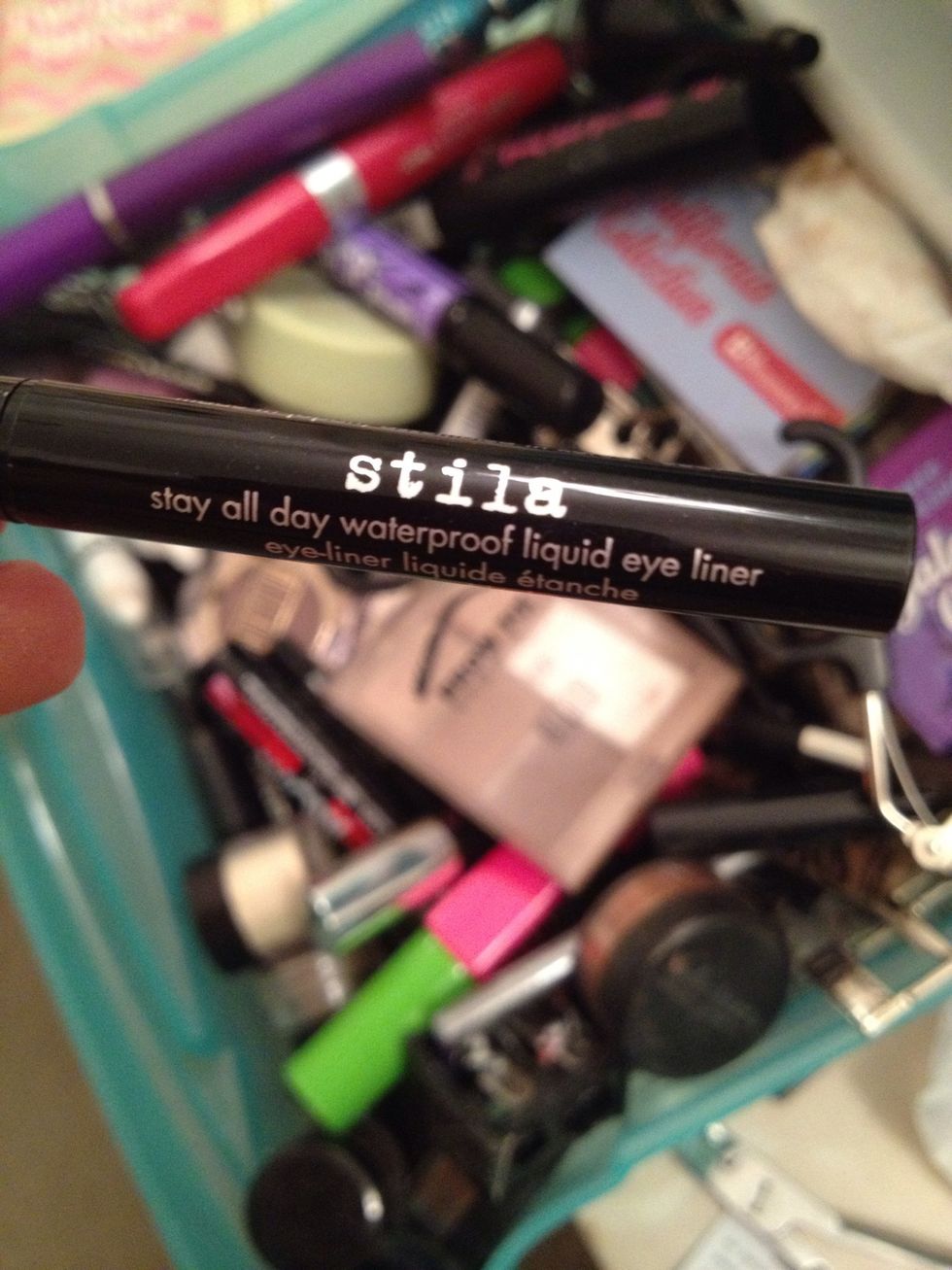 Create a winged look on your upper lid.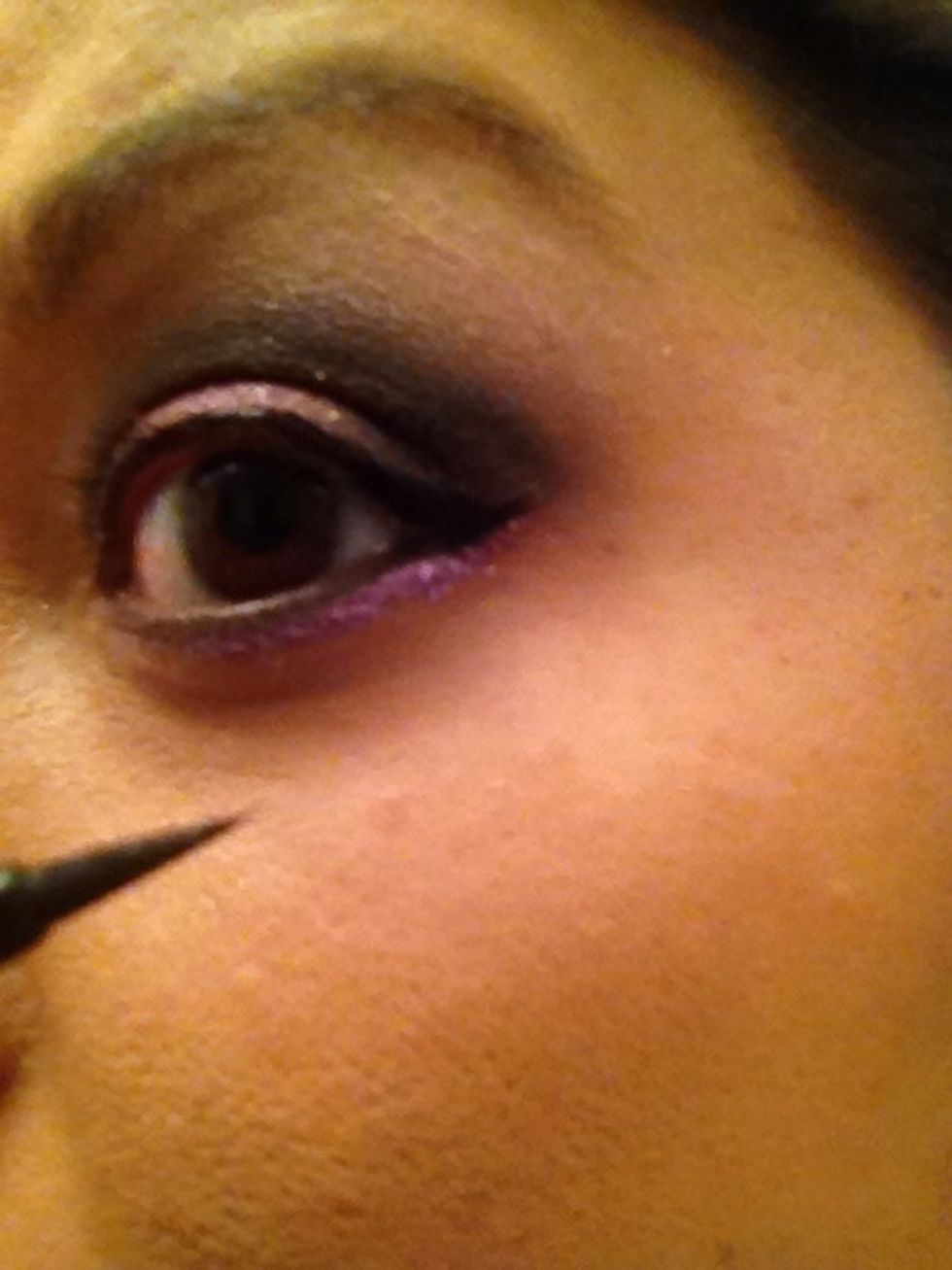 Make sure that your purple and black liners meet at the wing.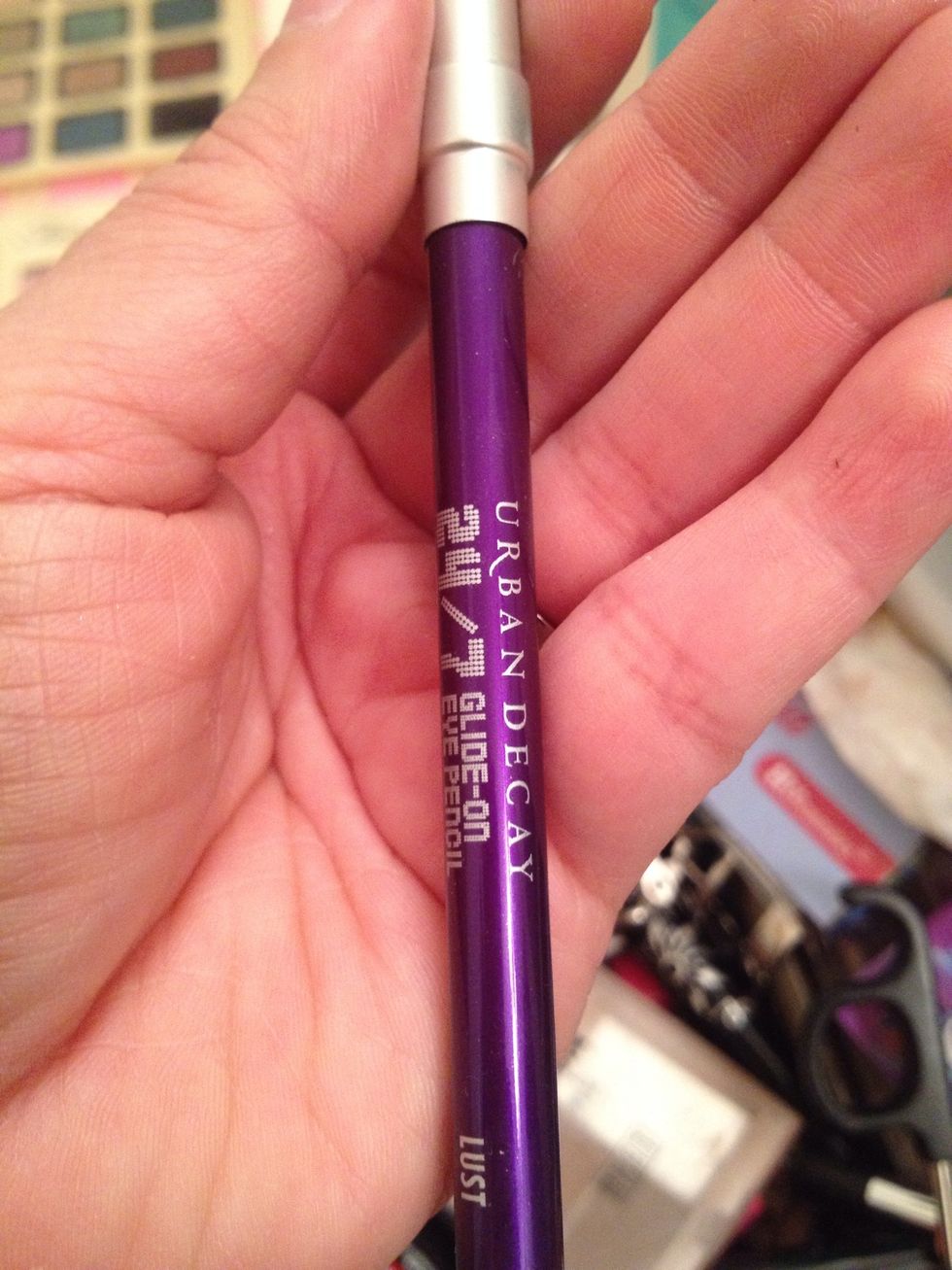 Apply Urban Decay liner to waterline.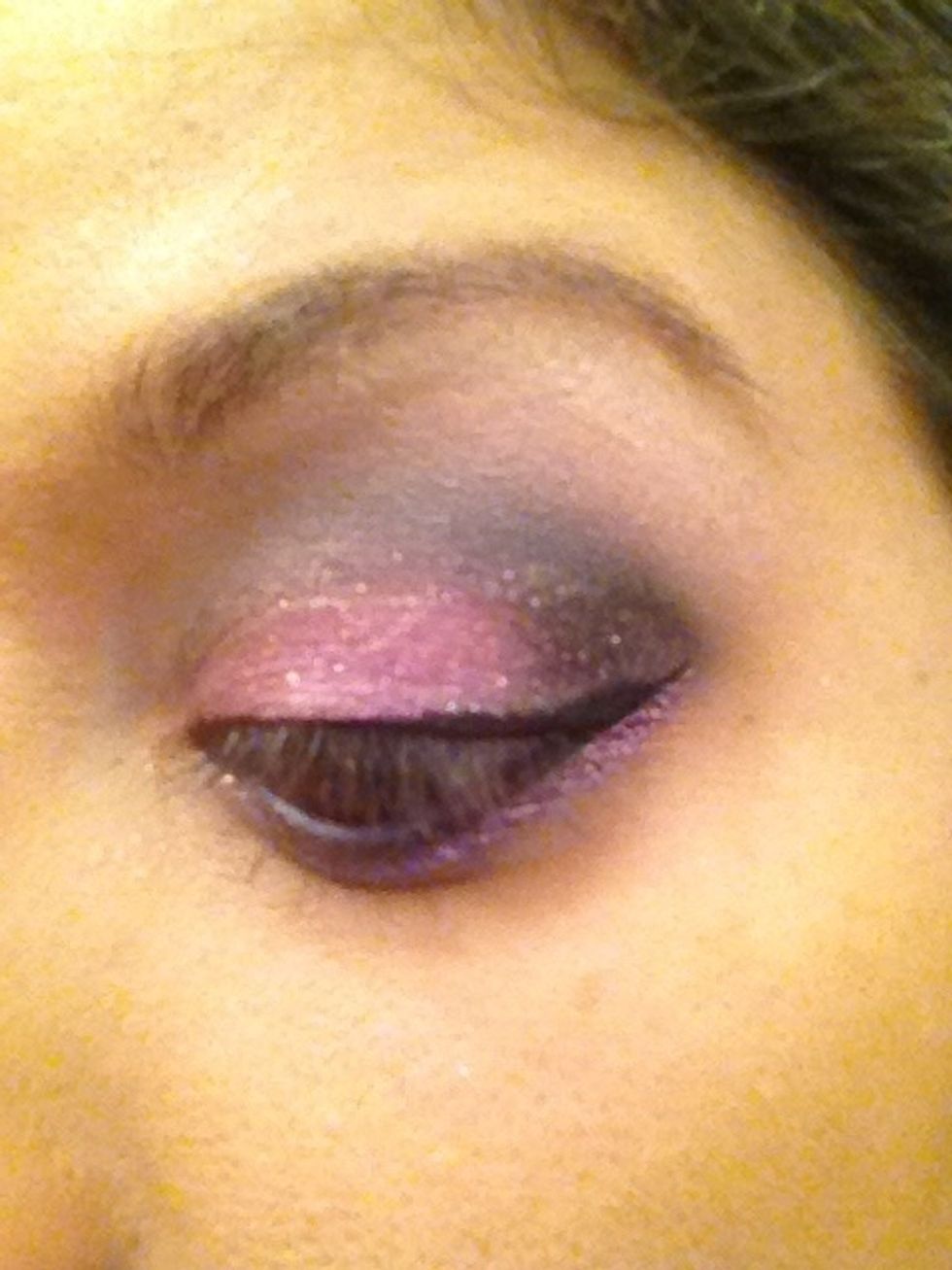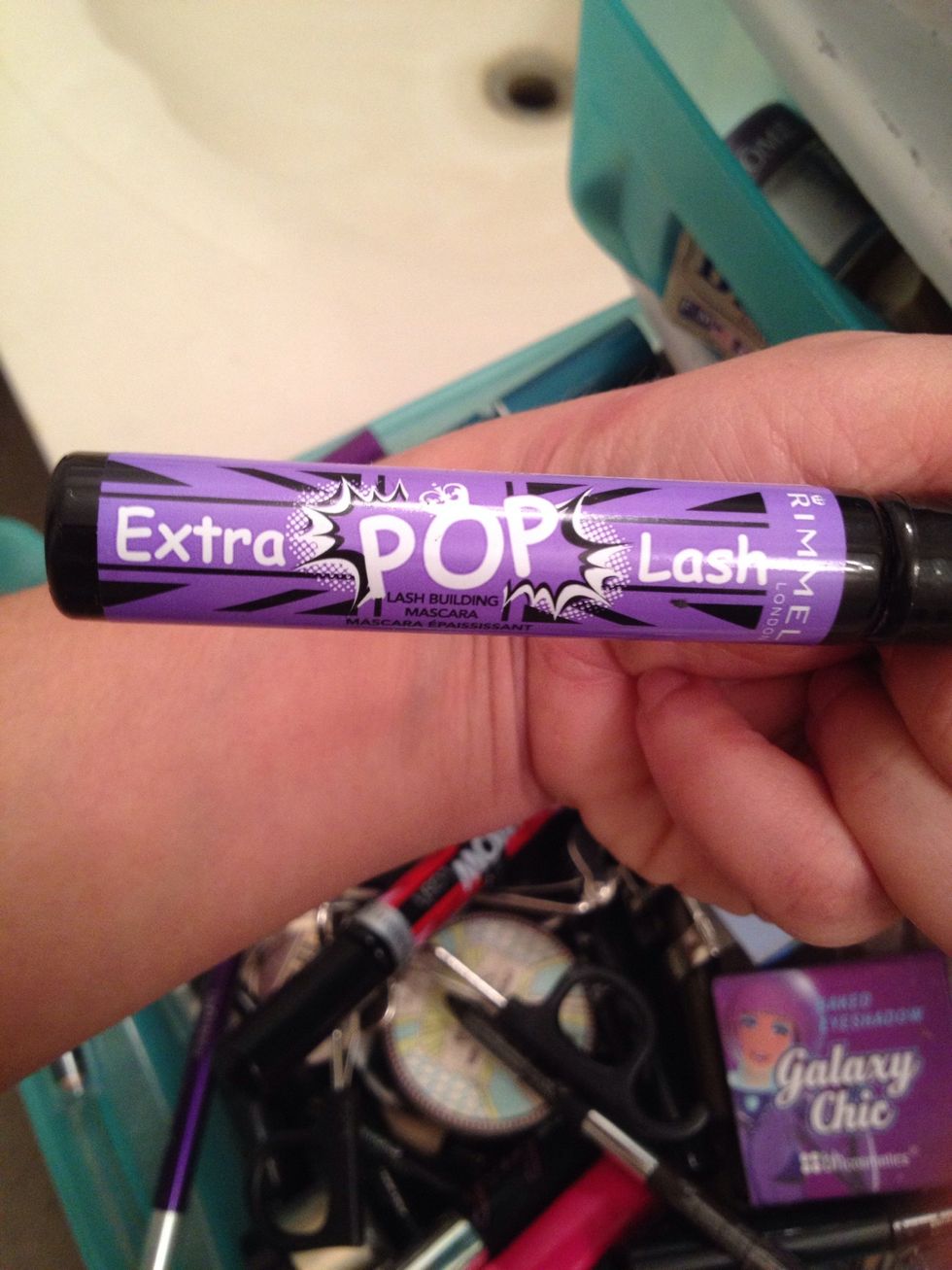 I applied a purple Rimmel Extra Pop mascara to my lower lashes to make the purple really stand out.
Curl your lashes and apply your favorite mascara or falsies.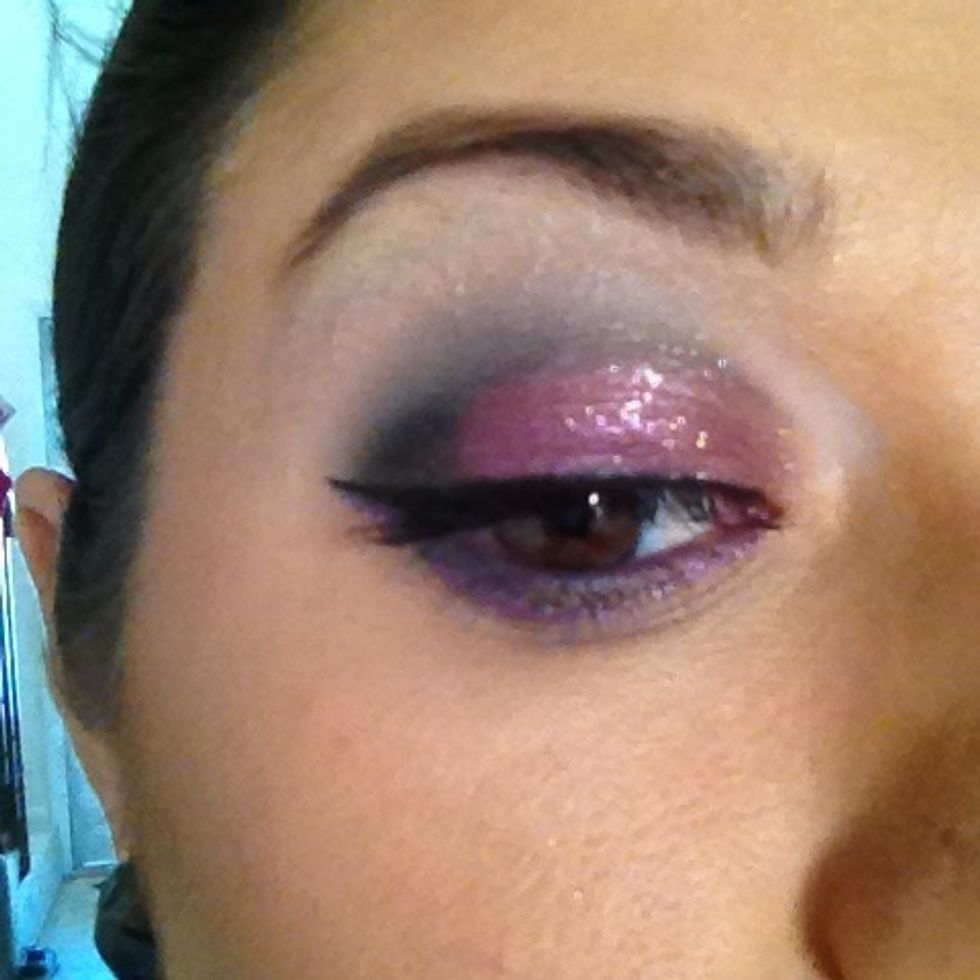 The finished look!
Hope you like it! What do you think? Did I Nail it or Fail it?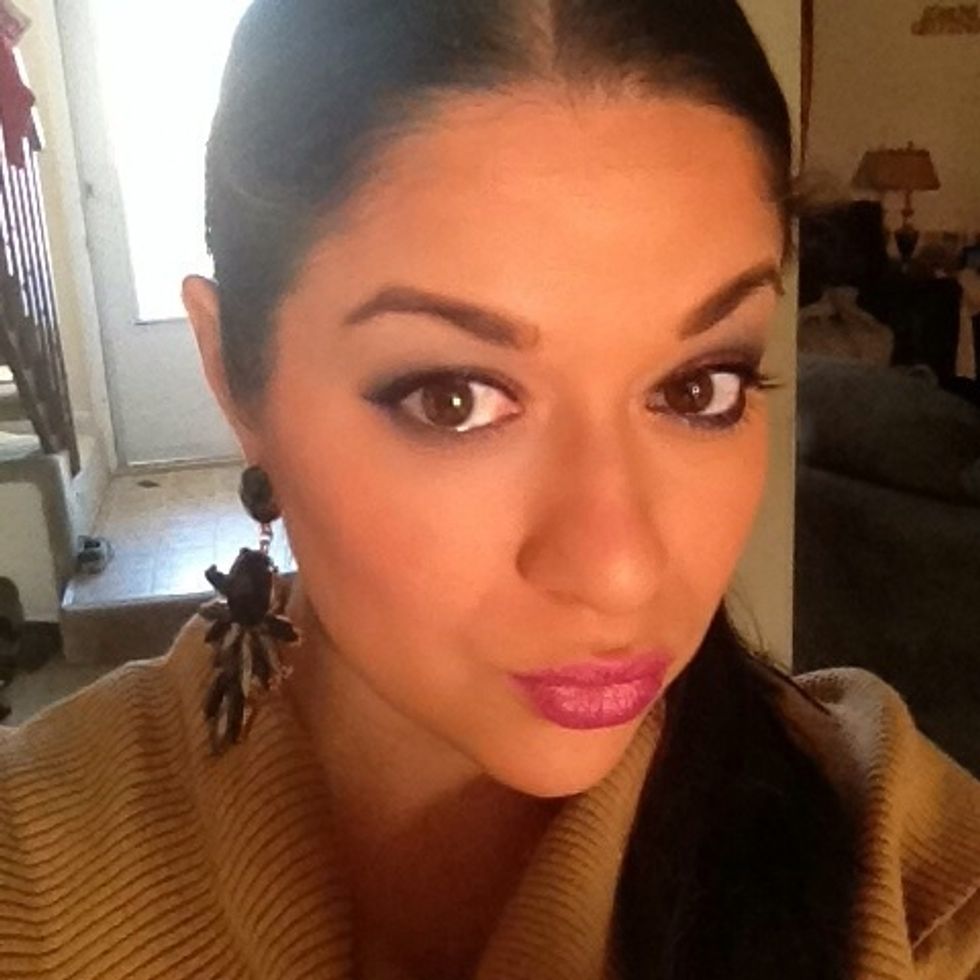 Check out Messyvanity.com for more!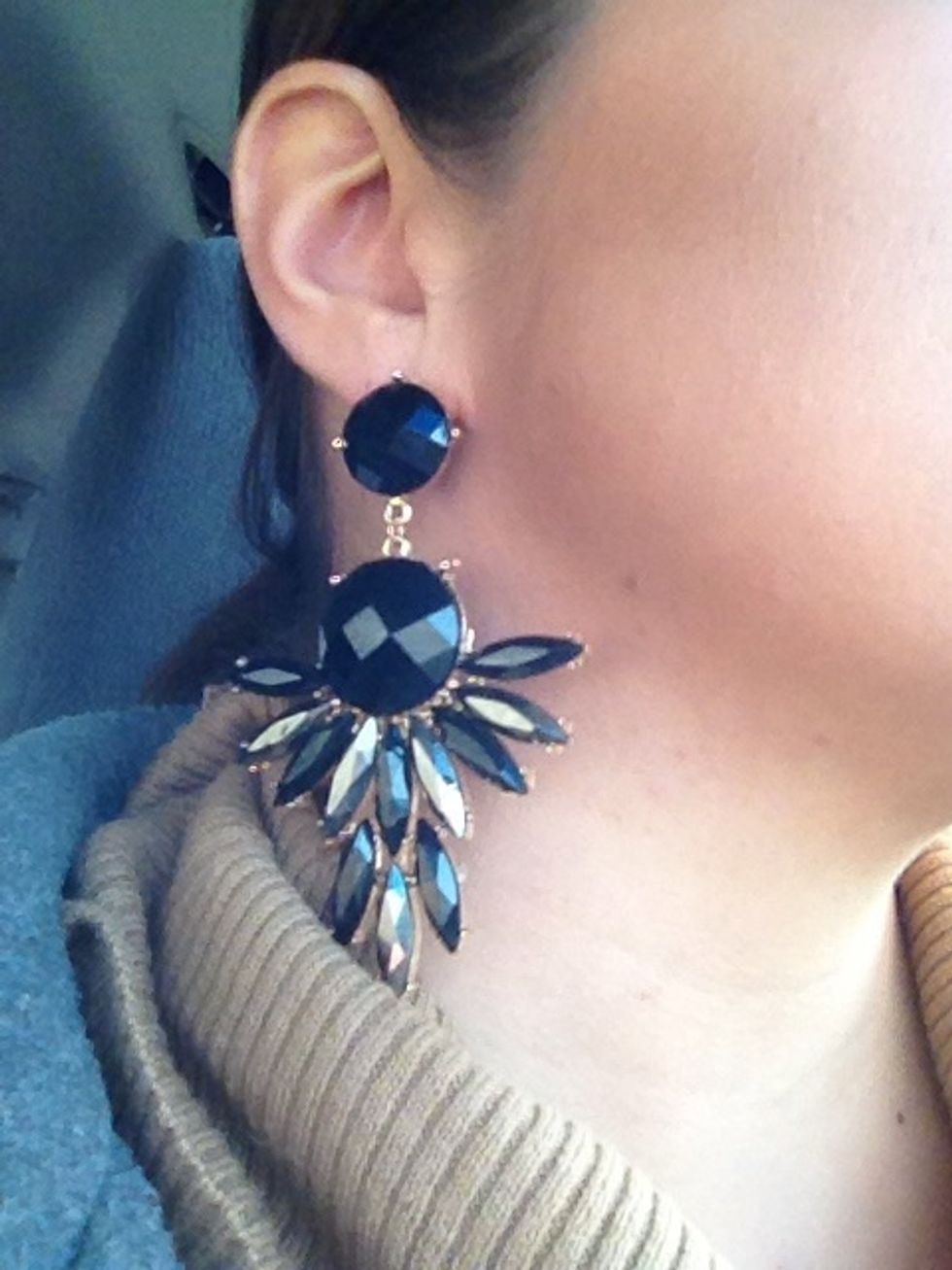 Here are the super cute earring I bought from ShoeDazzle that I forgot to wear to the Holiday Christmas Dinner I went to.
A good supply of make-up brushes
Jordana Go On Purple Liquid Liner
Too Faced A Few of My Favorite Things palette
Urban Decay 27/7 Liner in Delinquent
Mascara
Lorac eyeshadow primer
Stila Stay All Day Liner
Urban Decay Moondust in Glitter Rock
BhCosmetics shadow
Kathy Higgins
Beauty guru/Freelance MUA/Family Tradition Chef/DIYer. Like me on Facebook at Facebook.com/TheMessyVanity