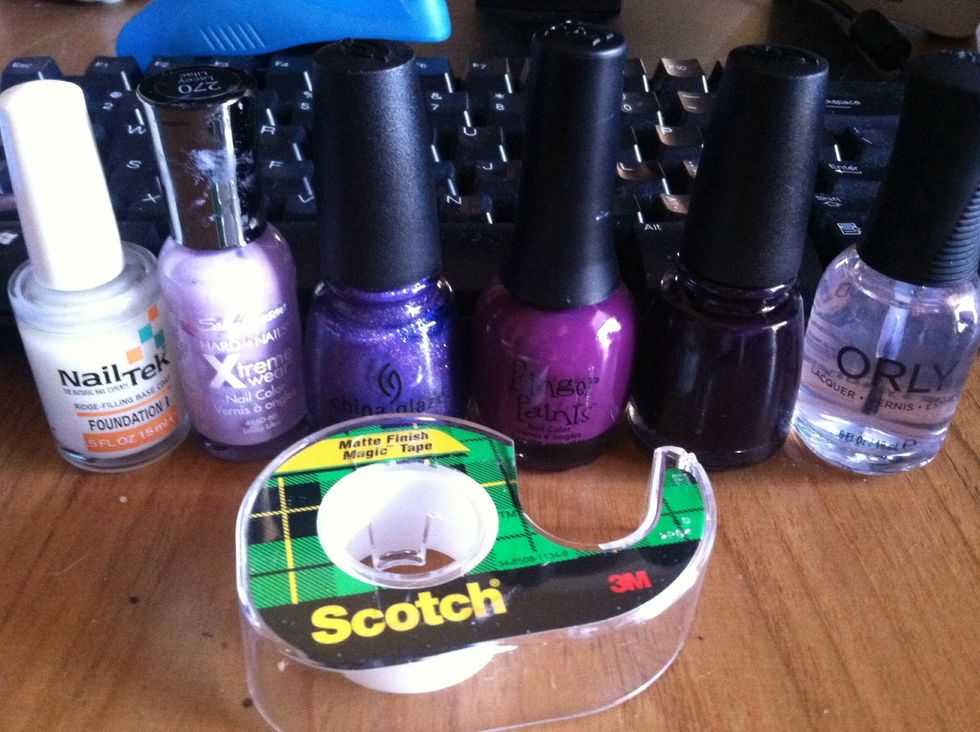 You will need: a base coat, 4 purple polishes that create a gradient, a base coat and some tape.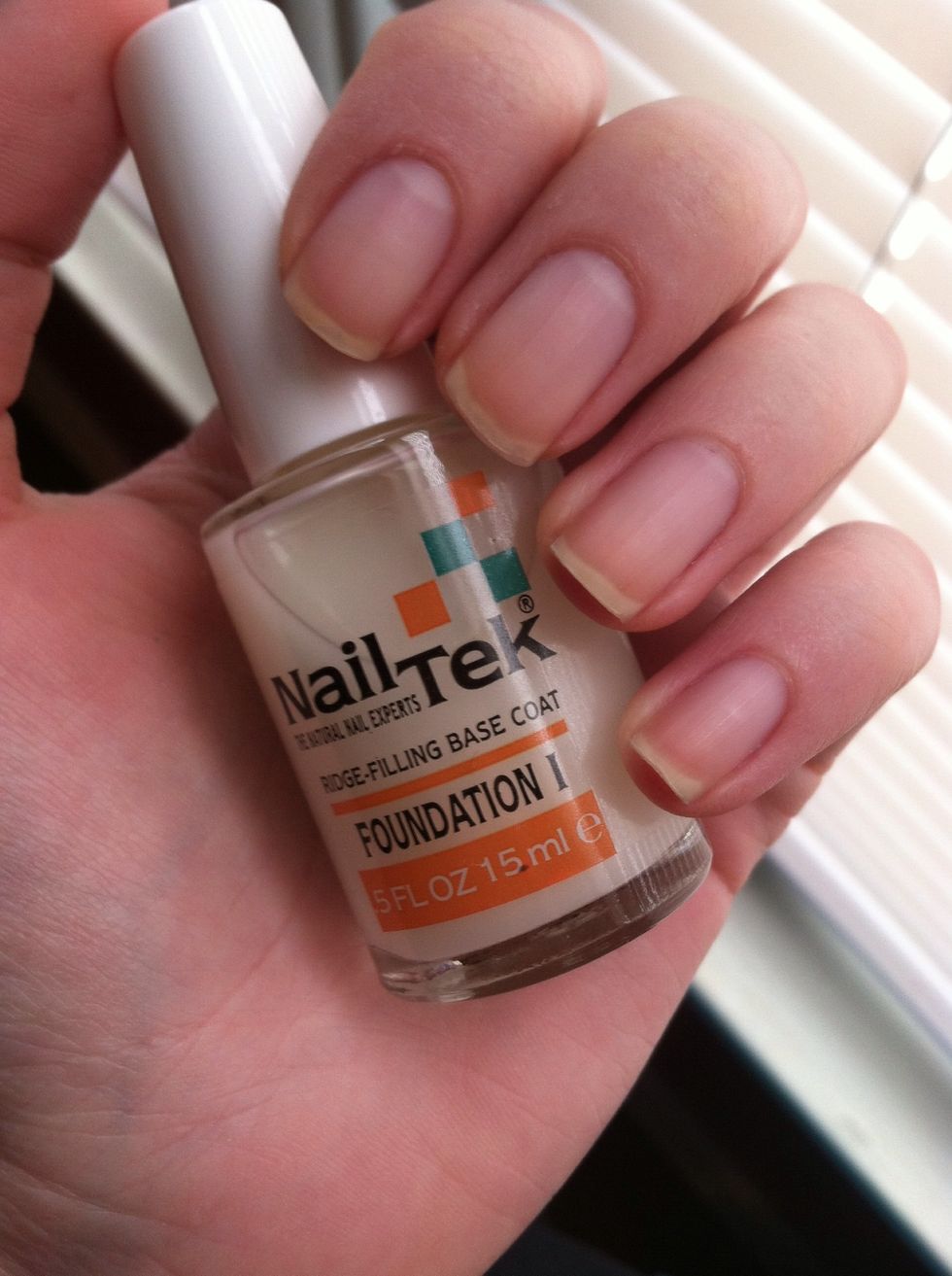 Start off with a base coat to protect your natural nails.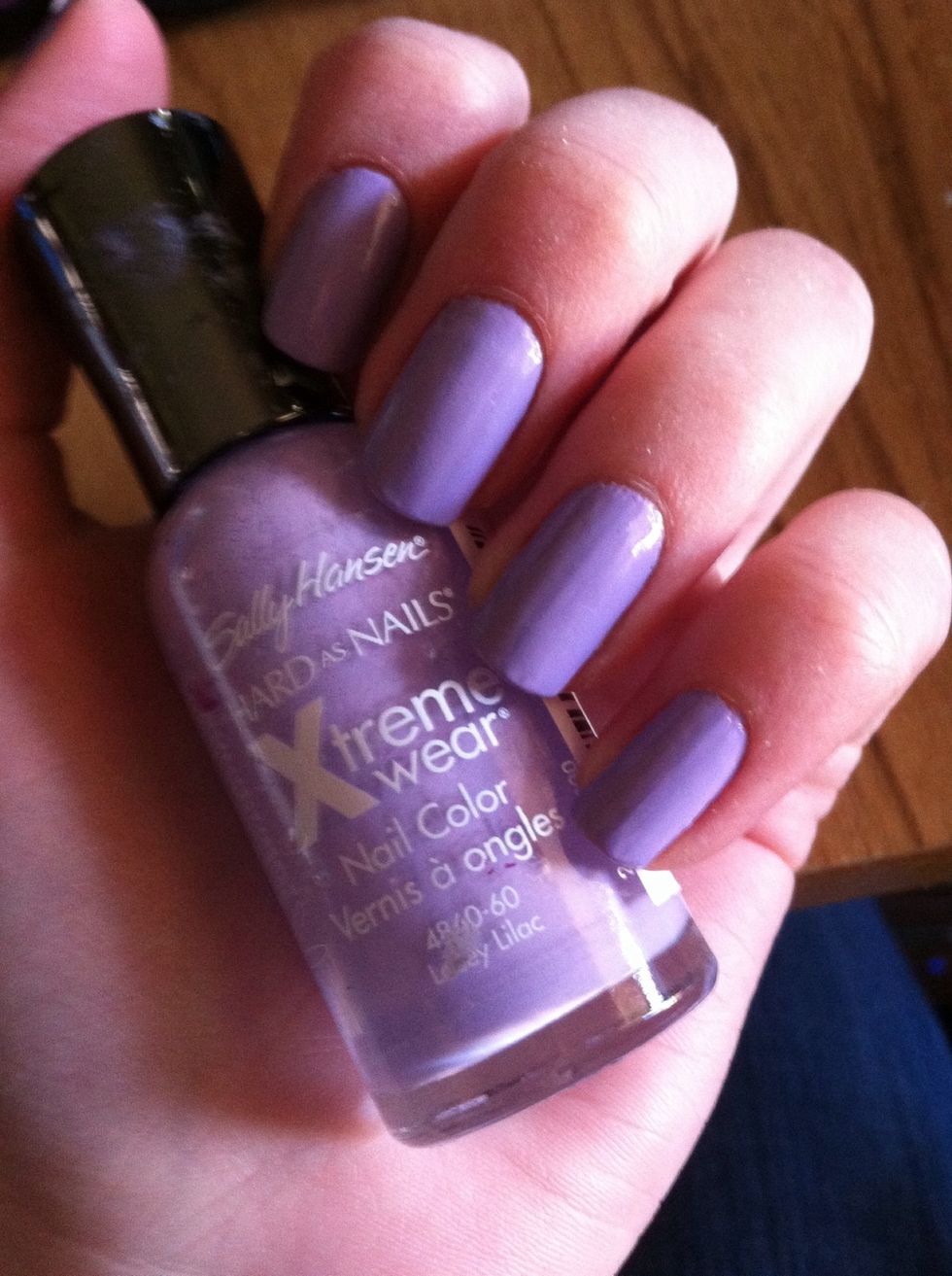 Paint your nails a light purple.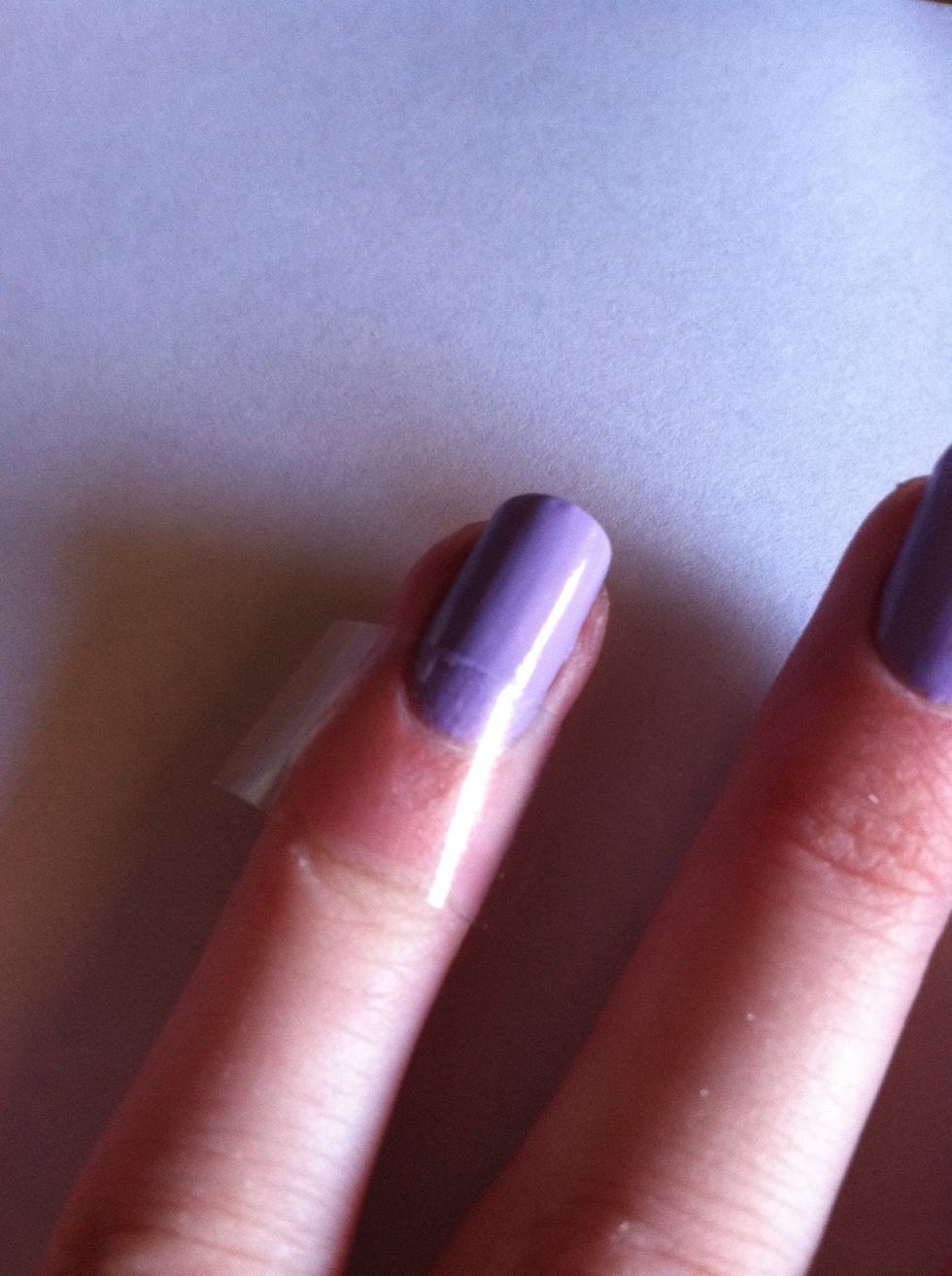 After your nails dry, place tape near your cuticle as shown in the picture.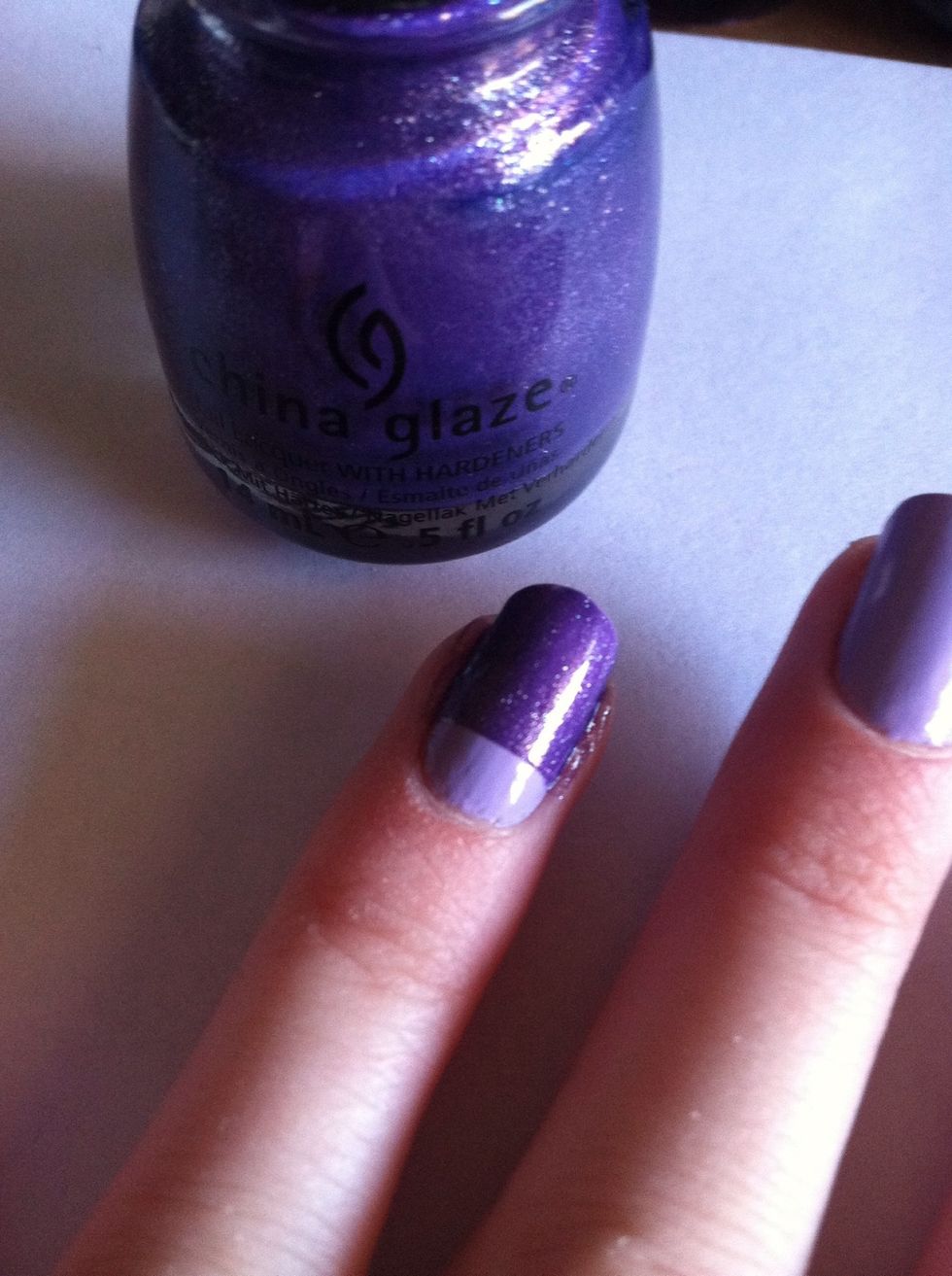 Paint your nails a darker purple and gently peel off the tape.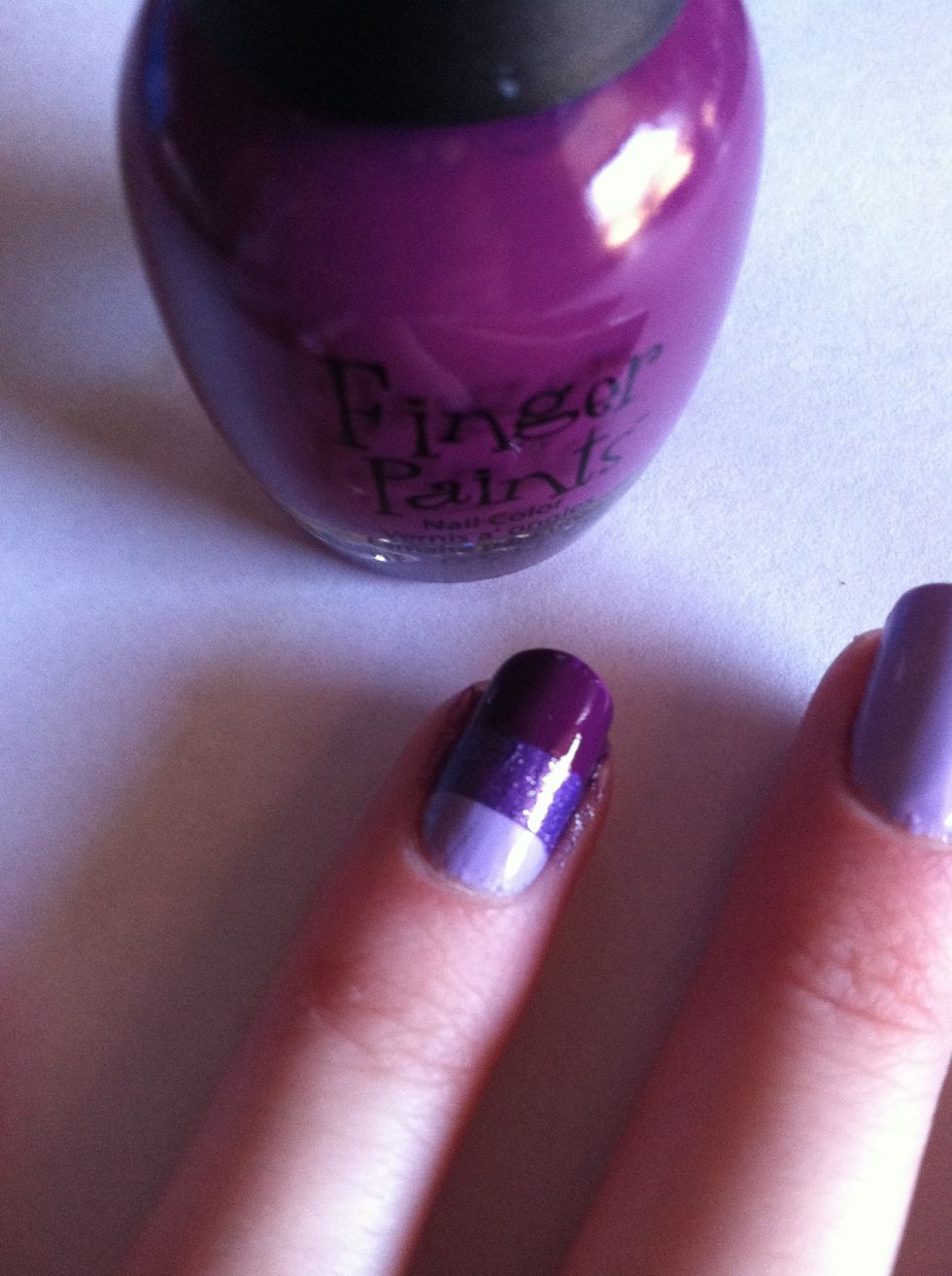 Do this again with a darker polish.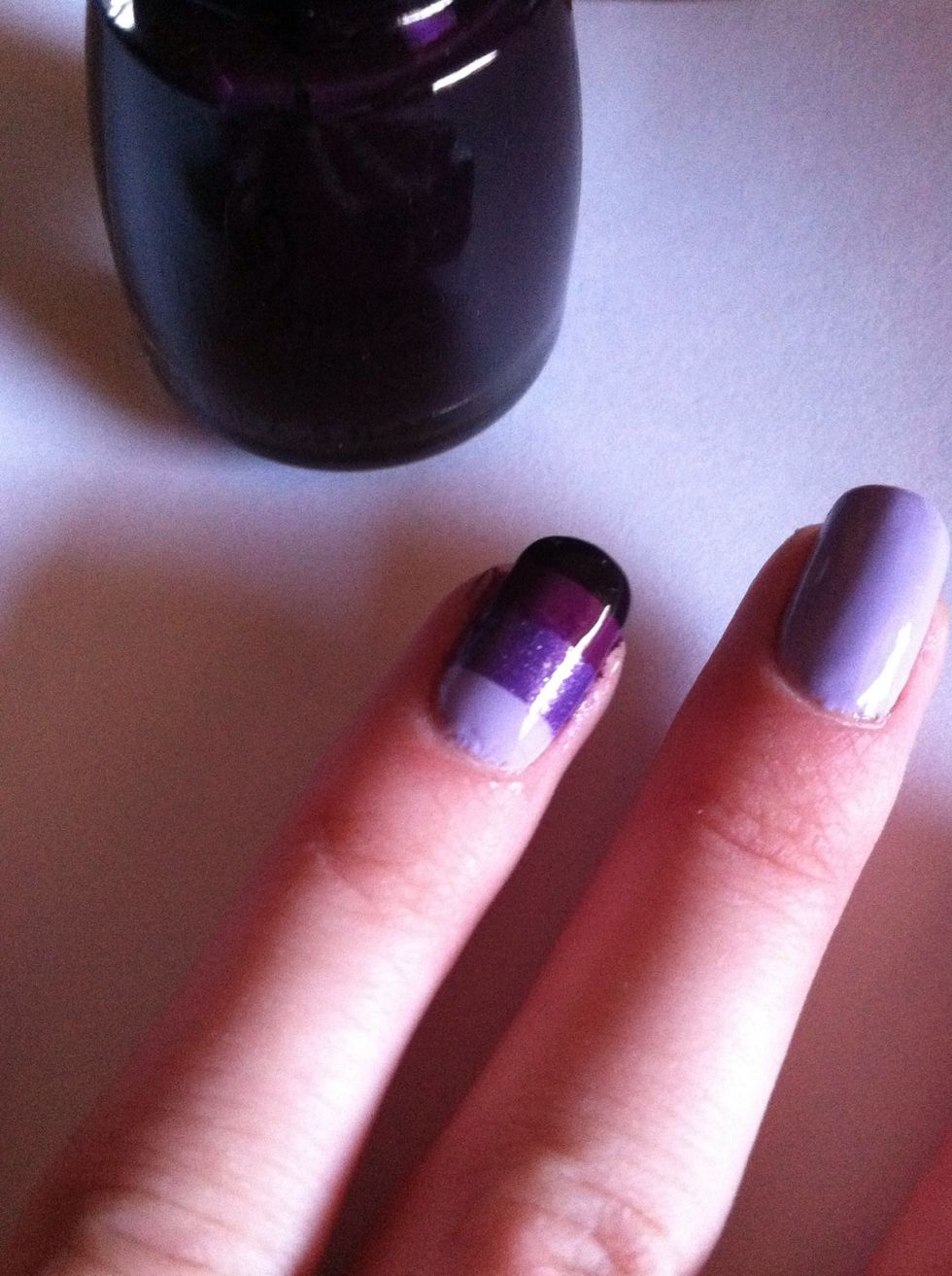 And again with the darkest purple.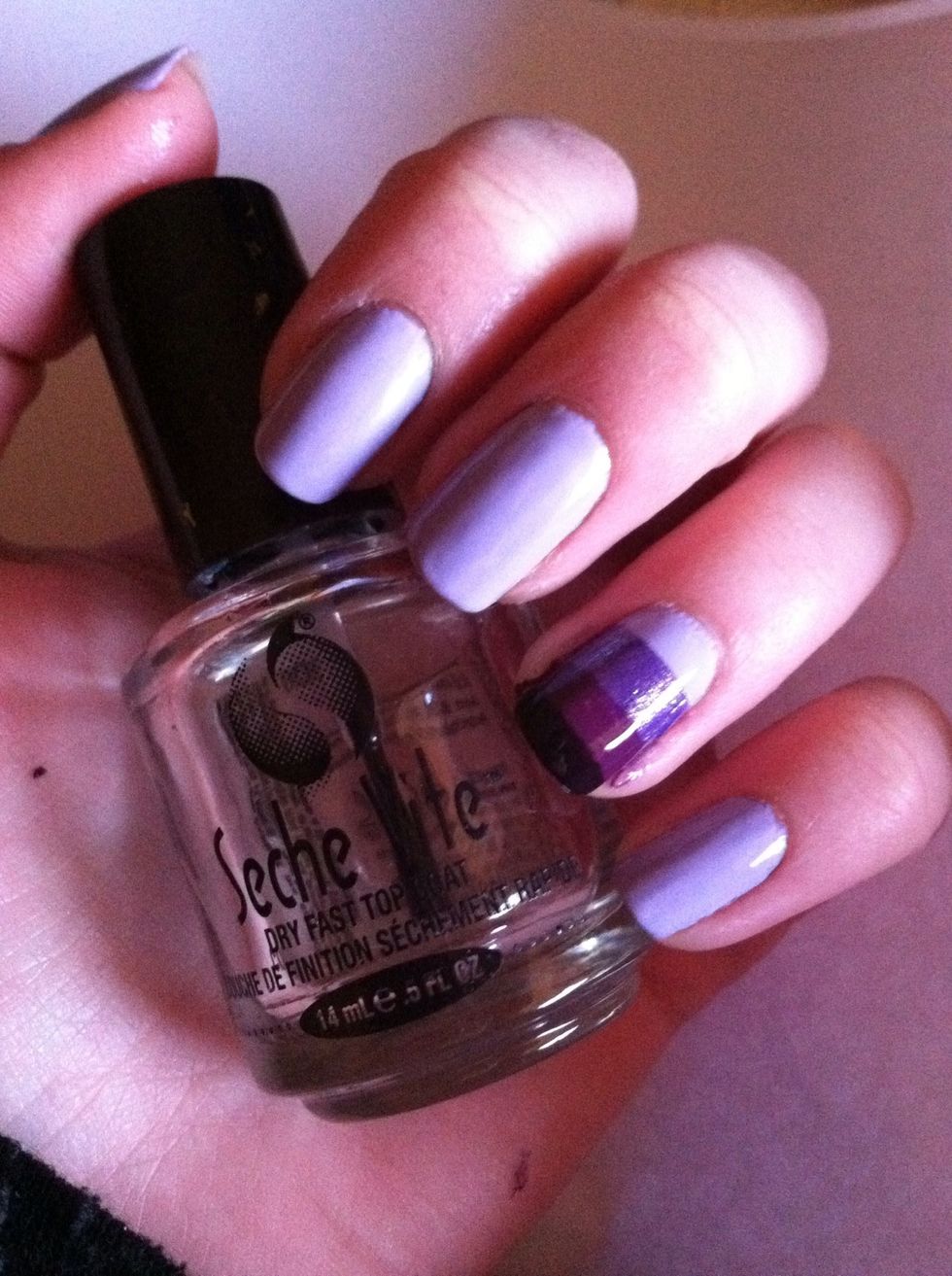 Add a top coat and you're done!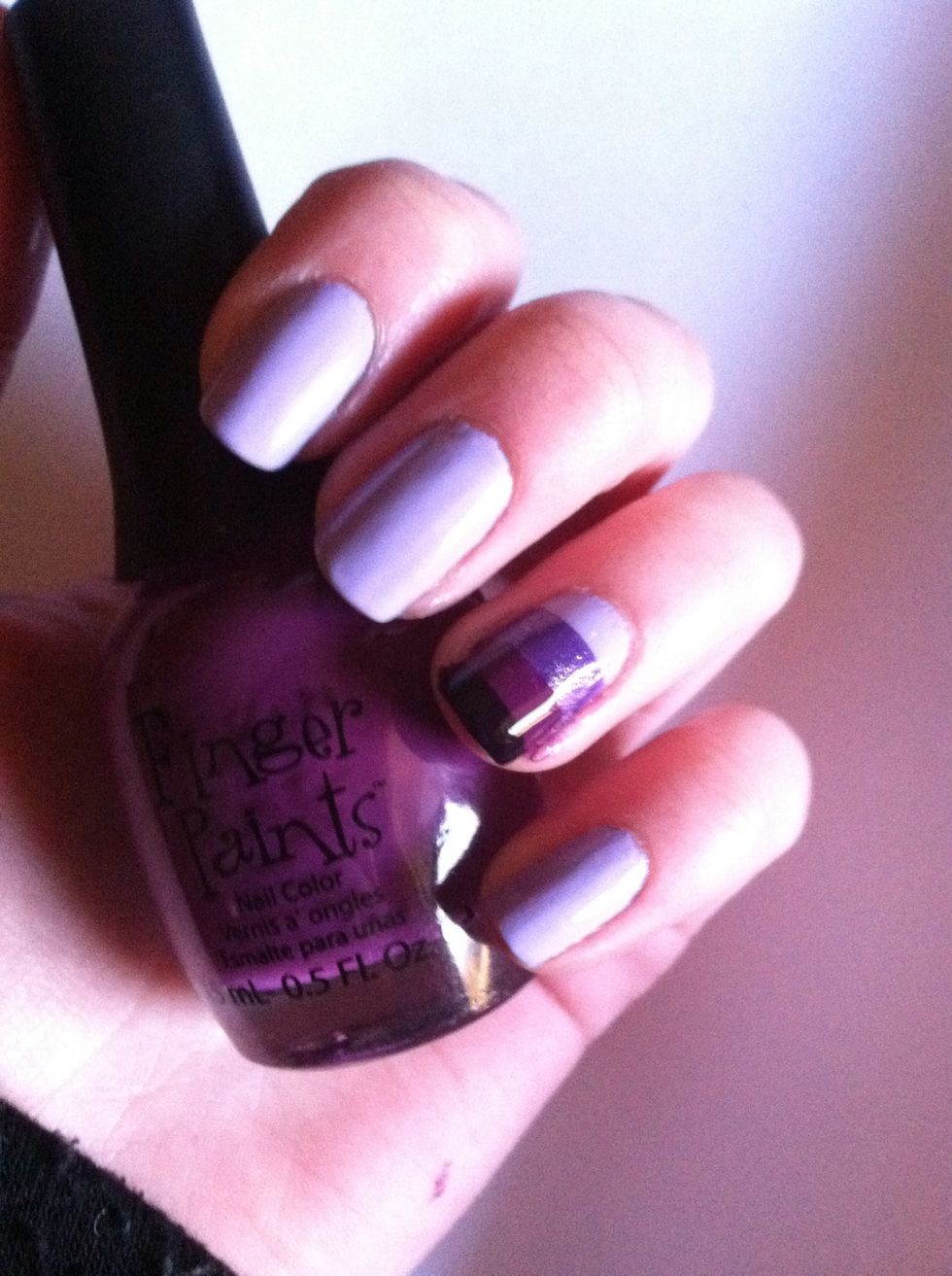 Here's the finished design!
You can do this on all your nails. I just didn't have time! Hope you enjoyed this simple design!
Check out my other nail tutorials and be sure to follow!
The creator of this guide has not included tools
Erin Bywater
I post guides on nail tutorials and gluten free foods! Feel free to request designs and recipes. Follow me for more upcoming guides!