Create a Project Using Unity Stamp July Layers
3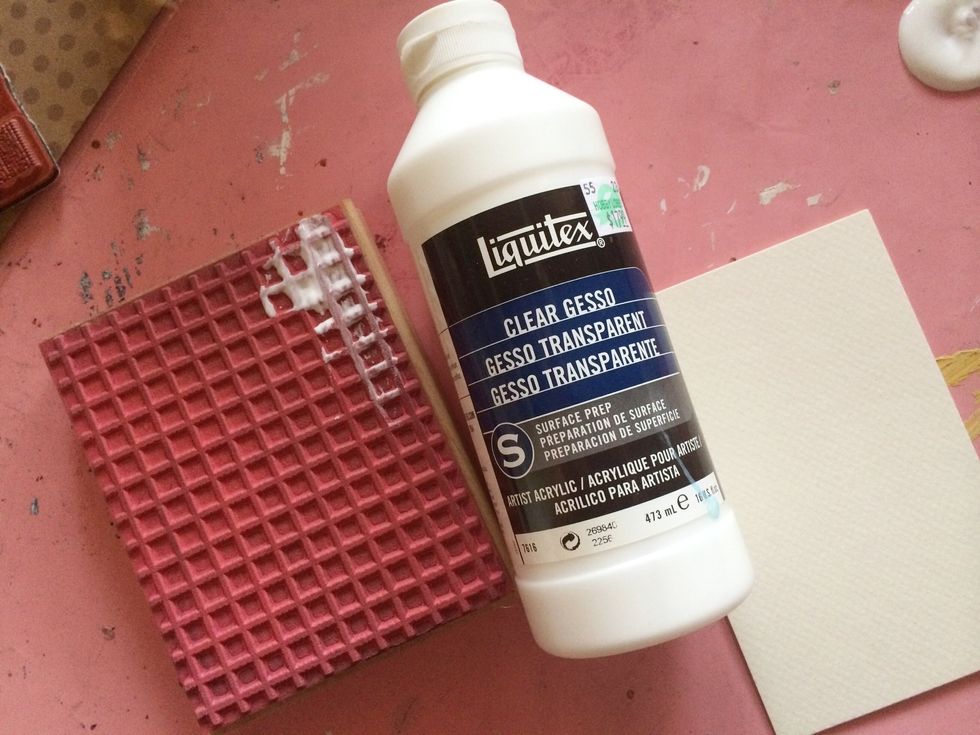 Start with your grid stamp, clear gesso and your blank Matte board.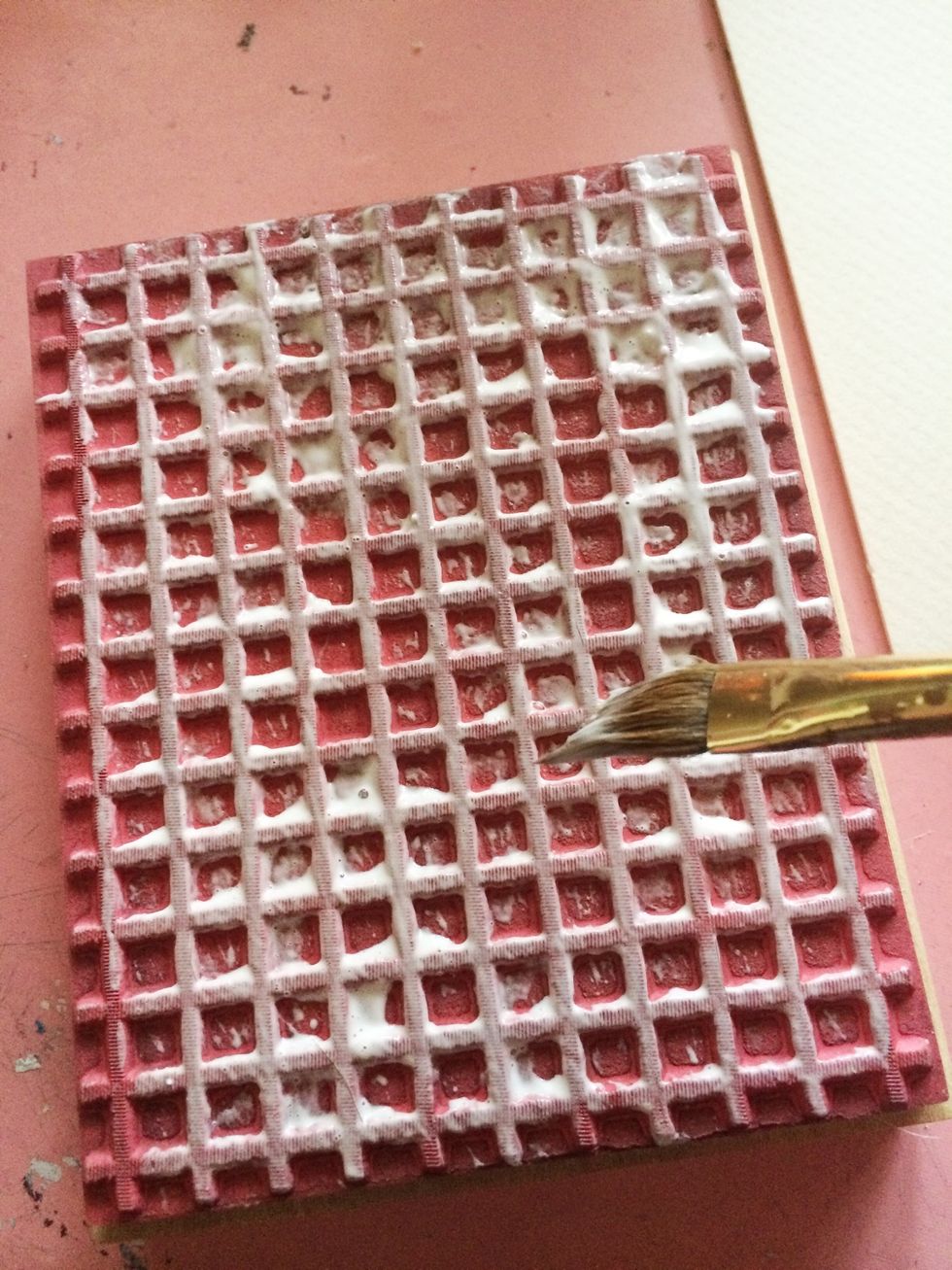 Lightly "paint" your gesso on to your stamp.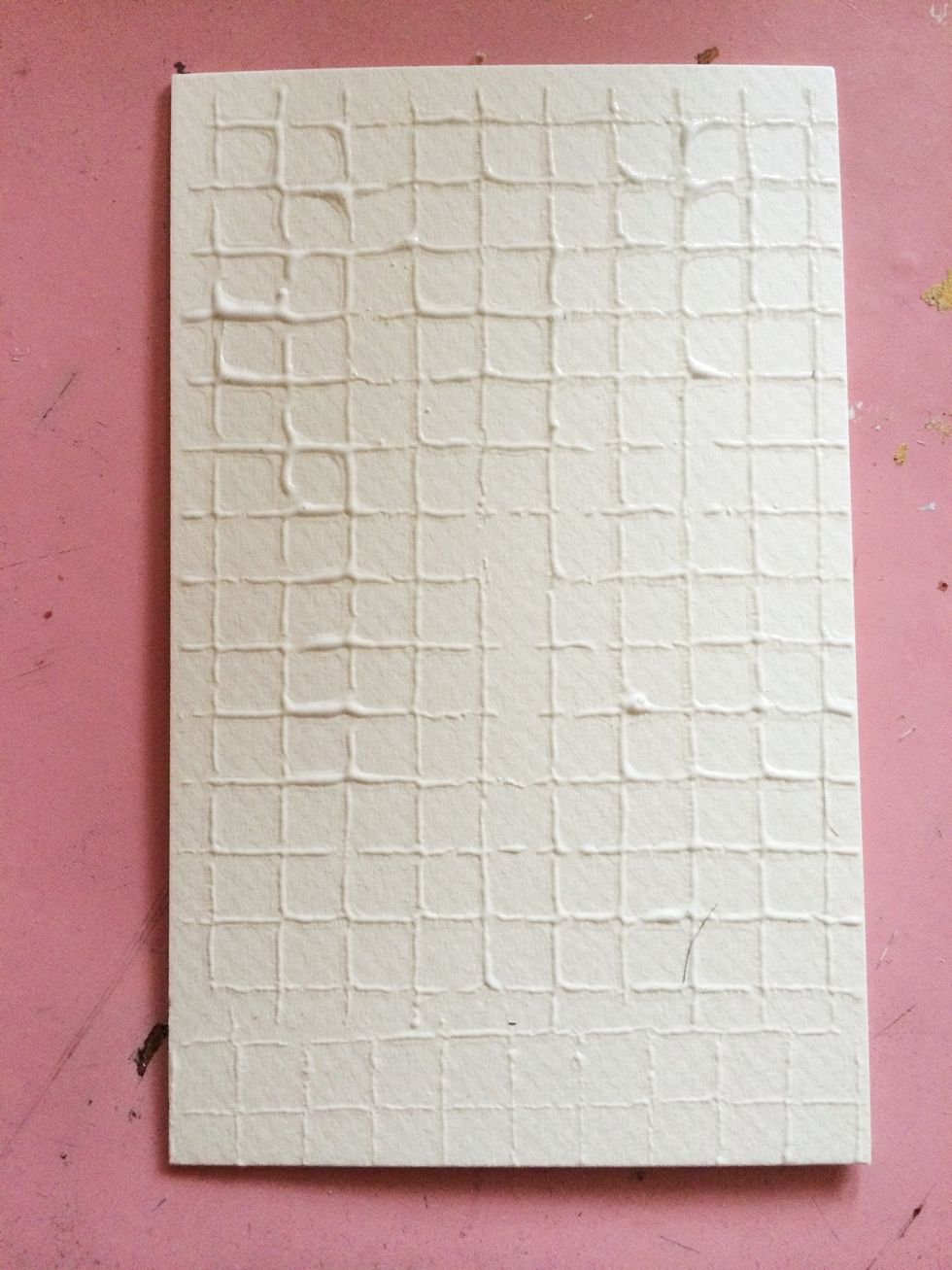 Stamp onto your matte board. Use light pressure to keep your stamp from sliding. Repaint and restamp if necessary to fill any bear spots. Clean you stamp before the gesso has time to dry.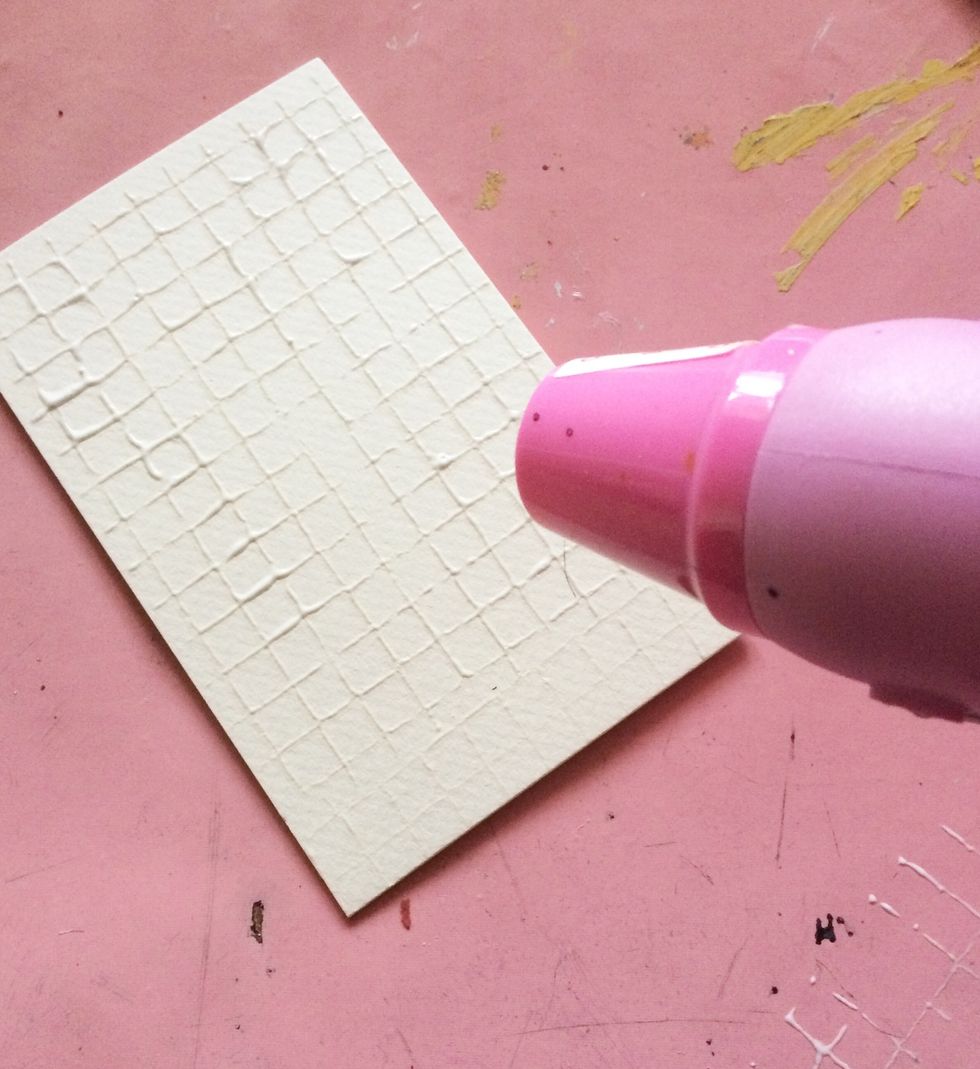 Allow gesso to dry or use a heat gun to speed things up.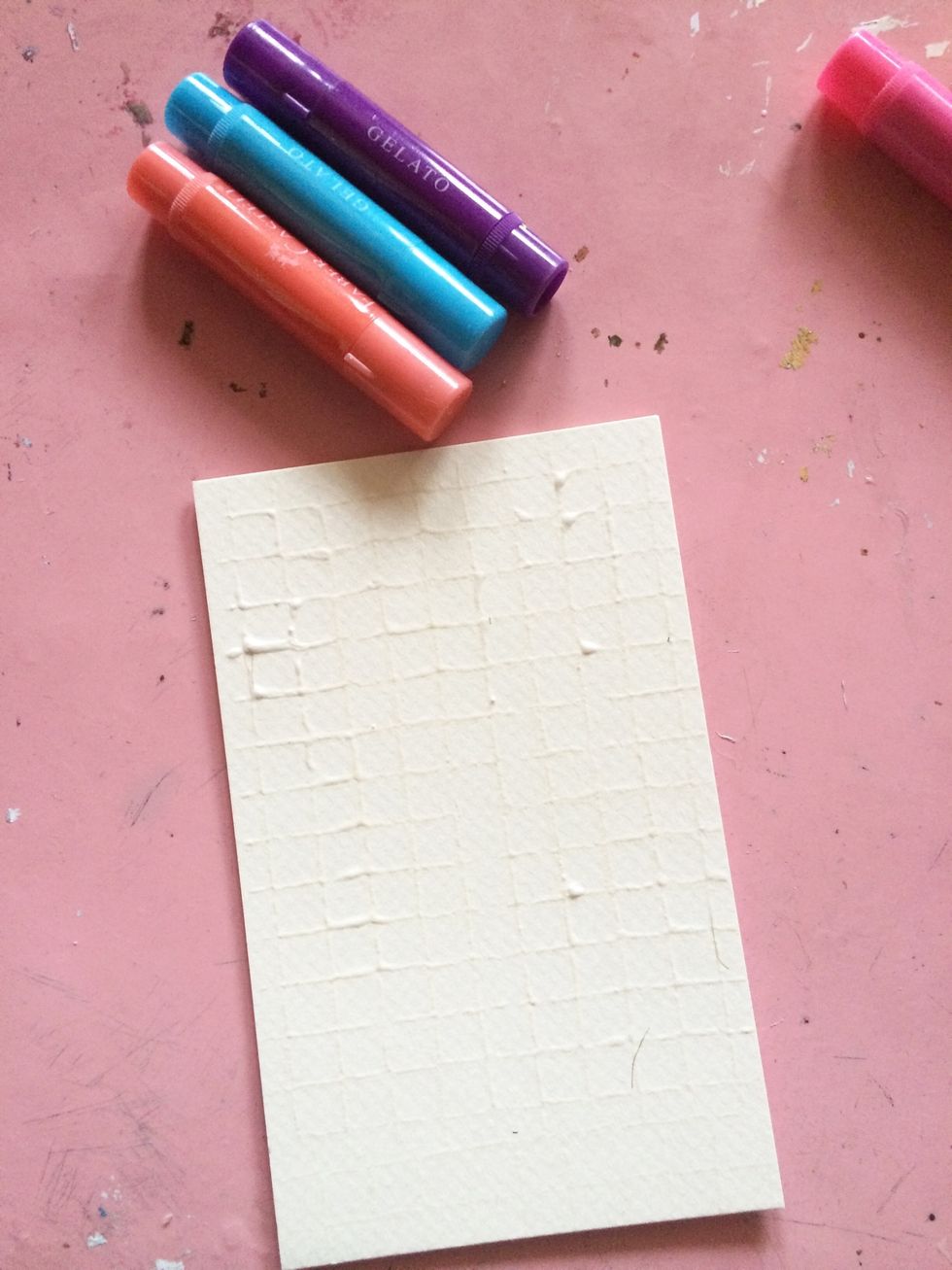 Grab your favorite colors of Faber-Castell gelatoes.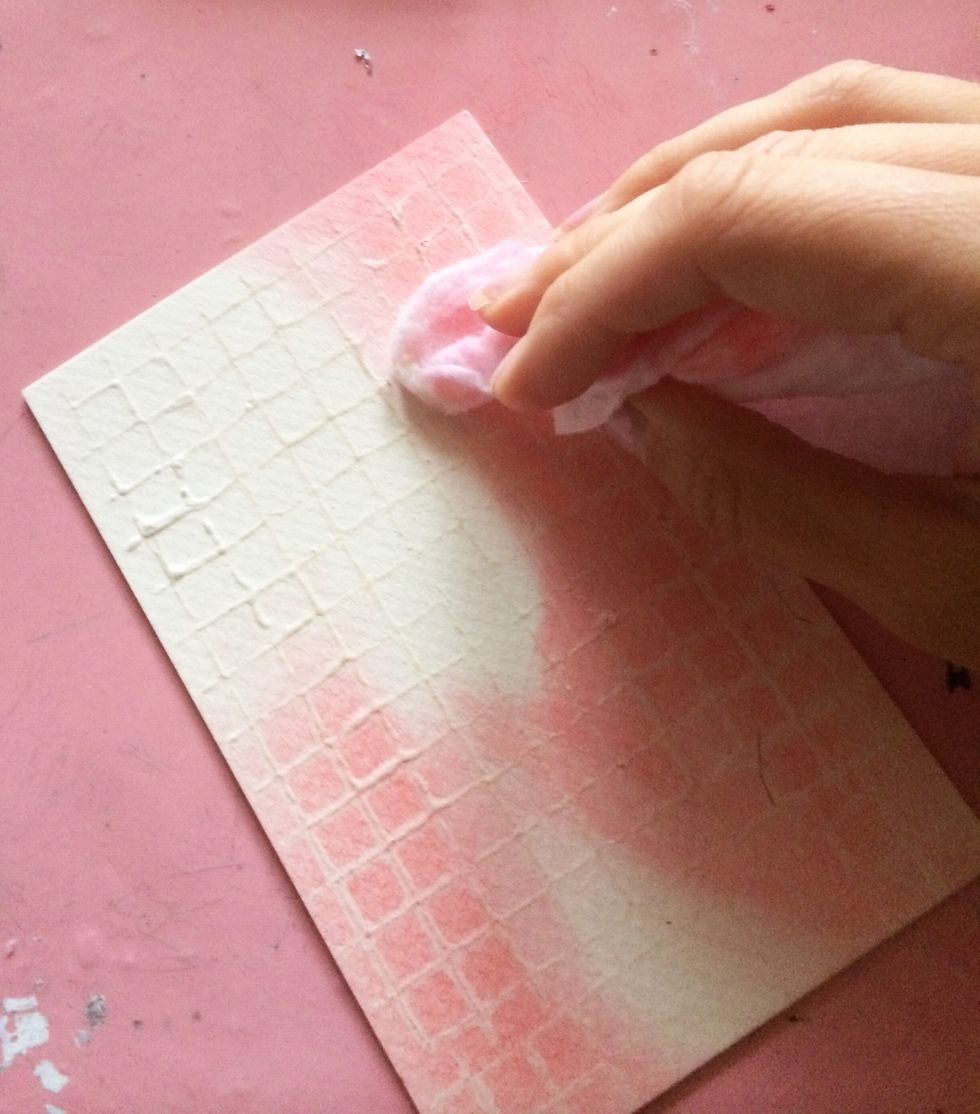 Using your dominant color, run your project with the gelato. Rub with your finger and then lightly with a baby wipe. Your goal is to get a watercolor effect and allow the clear gesso to come through.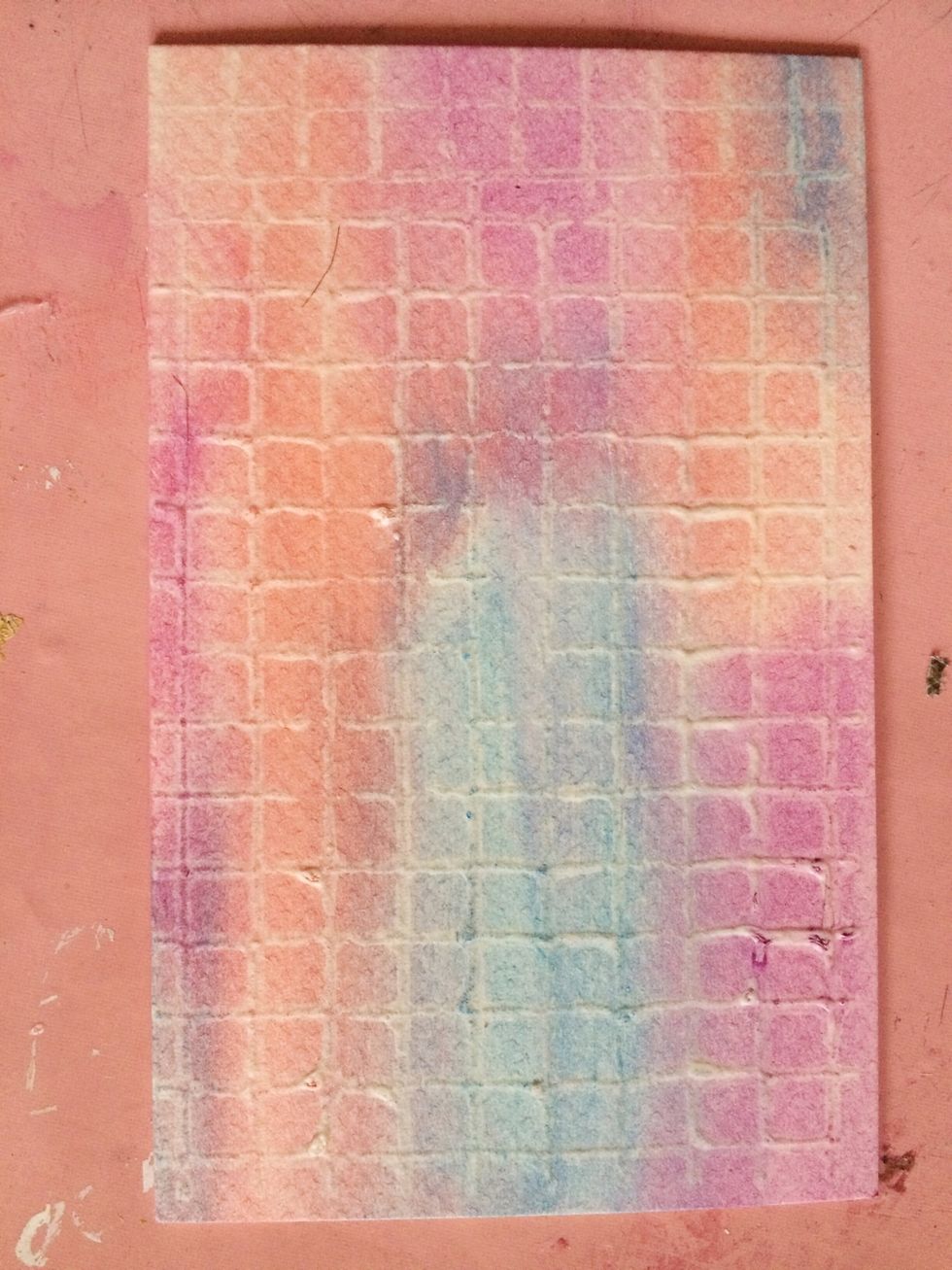 Repeat steps 5 & 6 with your other colors.
After shaking well, pour a small about of Tattered Angels glaze on to a surface. Using a small based cup as a stamp, "stamp" 5 circles in various places on your project.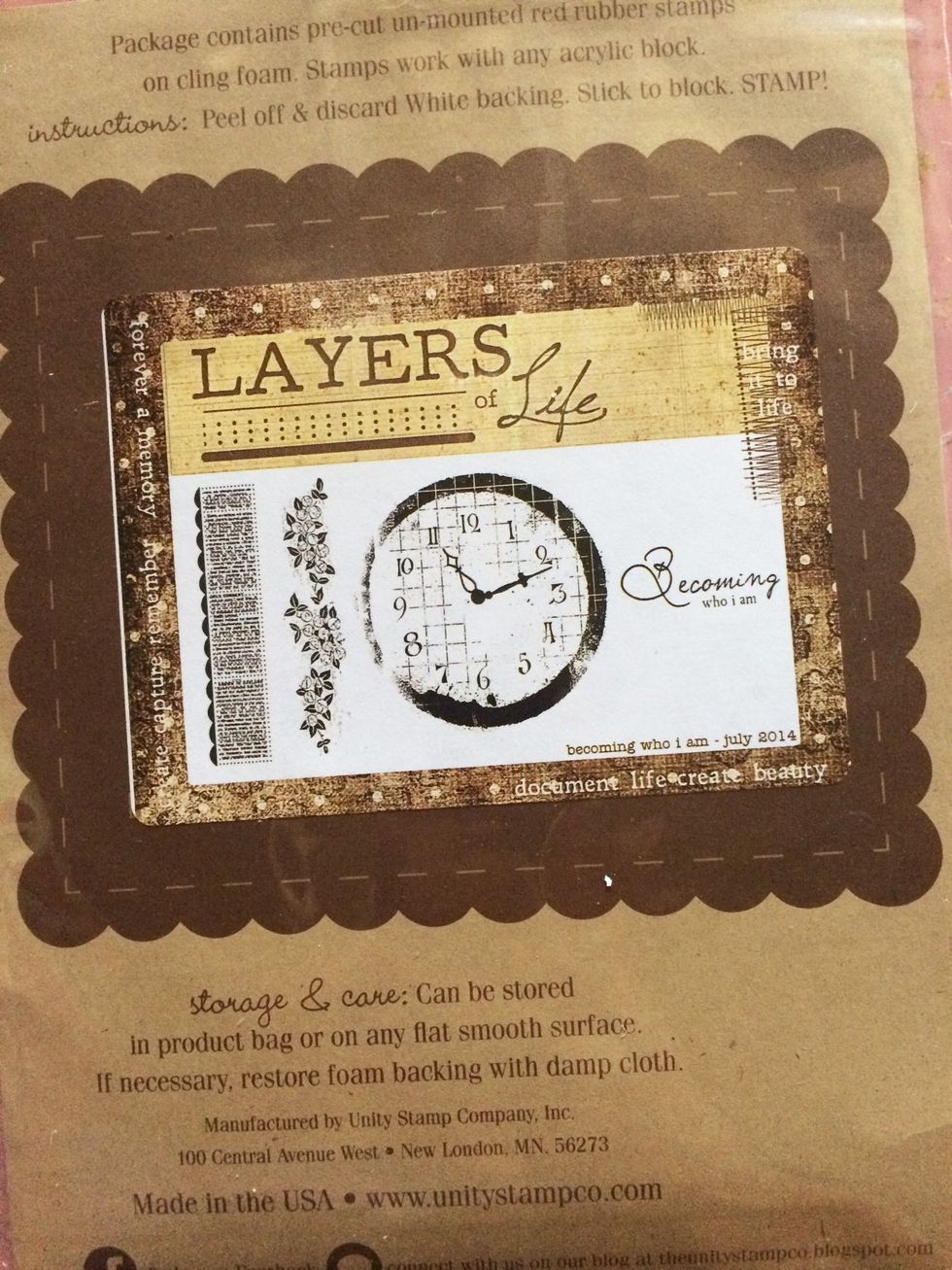 These are the stamps we will be using.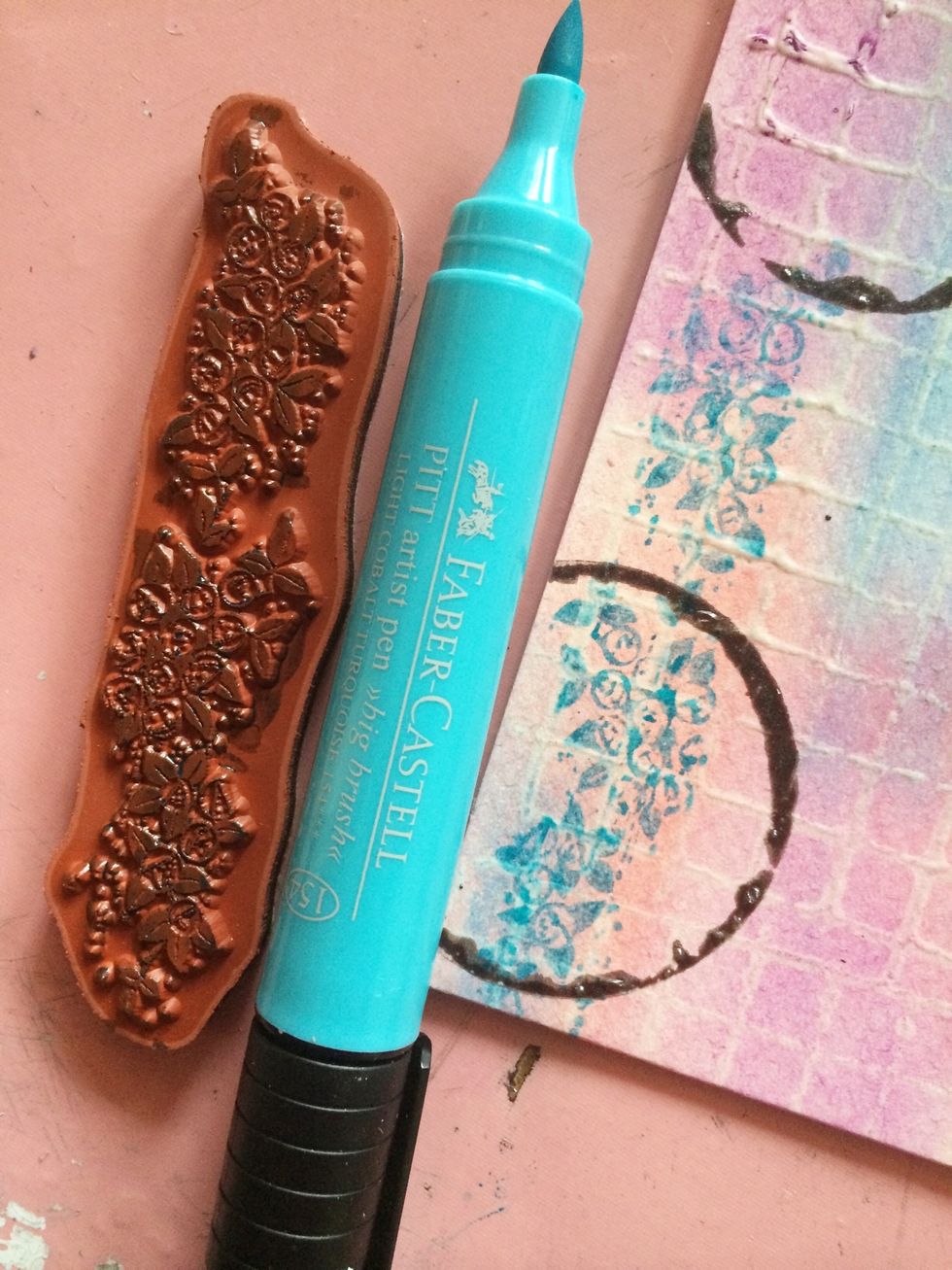 Using your Faber Castell Pitt artist pen, color the flower stamp and stamp the bottom left corner. Then randomly stamp other places on your board (re-inking as necessary.)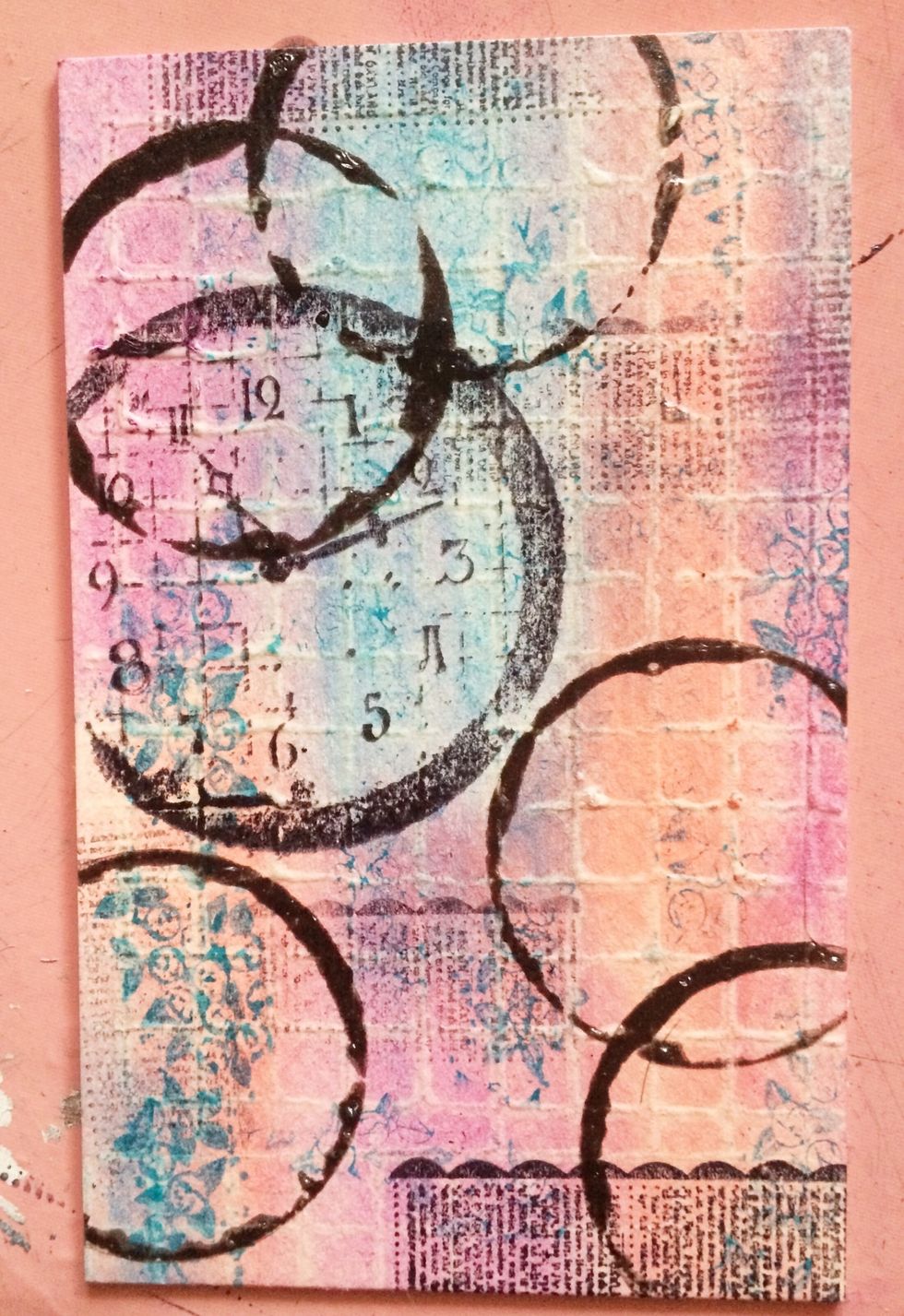 Using the clock stall, the word border and your Archival Ink, add them to your project. Remember to hit your ink with a heat gun to make it permanent.
Using the smallest hexagon on the Crafter's Workshop Hexagon stencil. Scrape your Golden Glass beads through your stencil on the up right and lower left corners.
It is white when applied but with dry clear with texture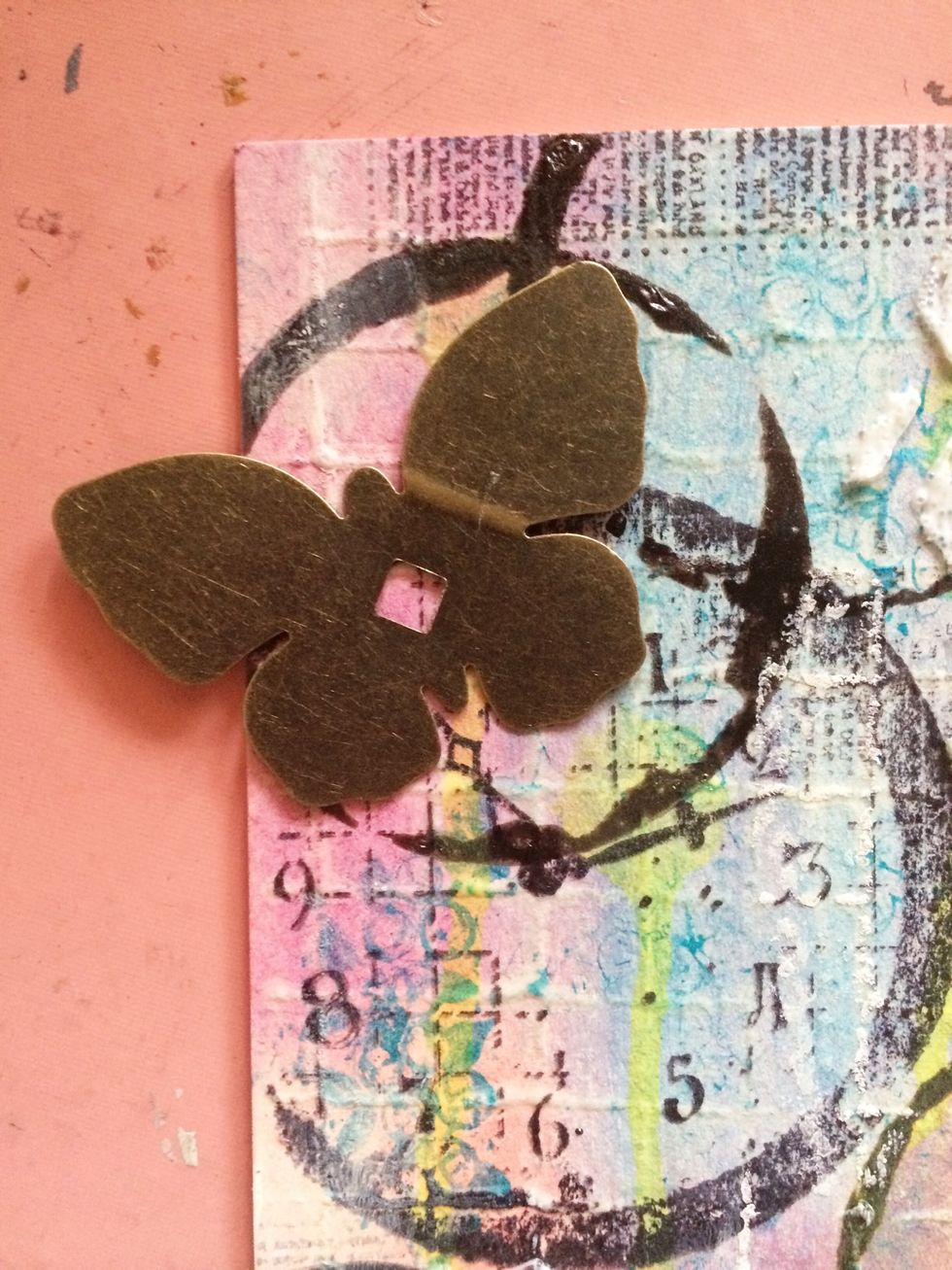 Find a shape like this metal butterfly....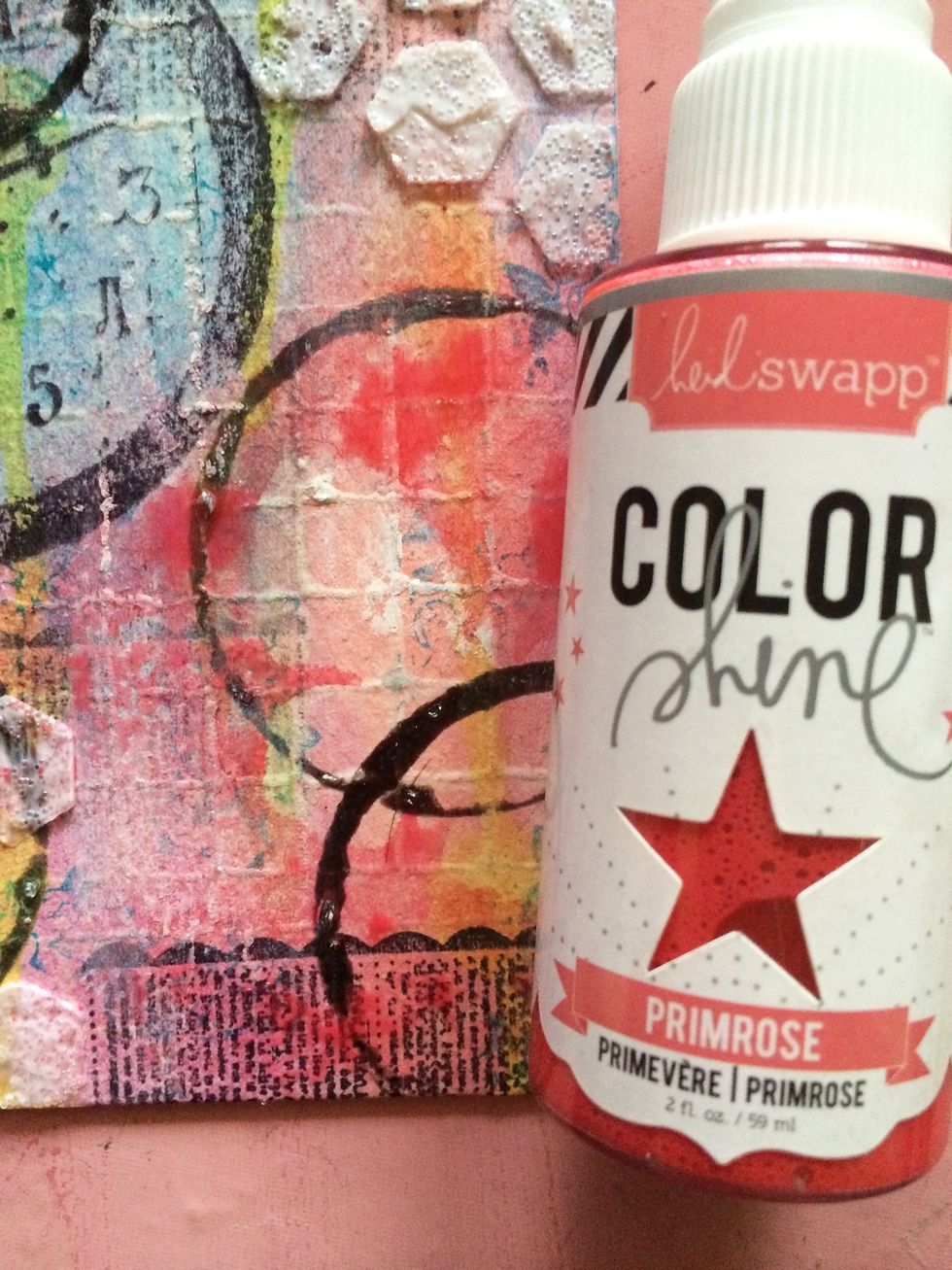 Spray your project with a spray ink like Heidi Swap's Shine Magic, using your butterfly as a mask.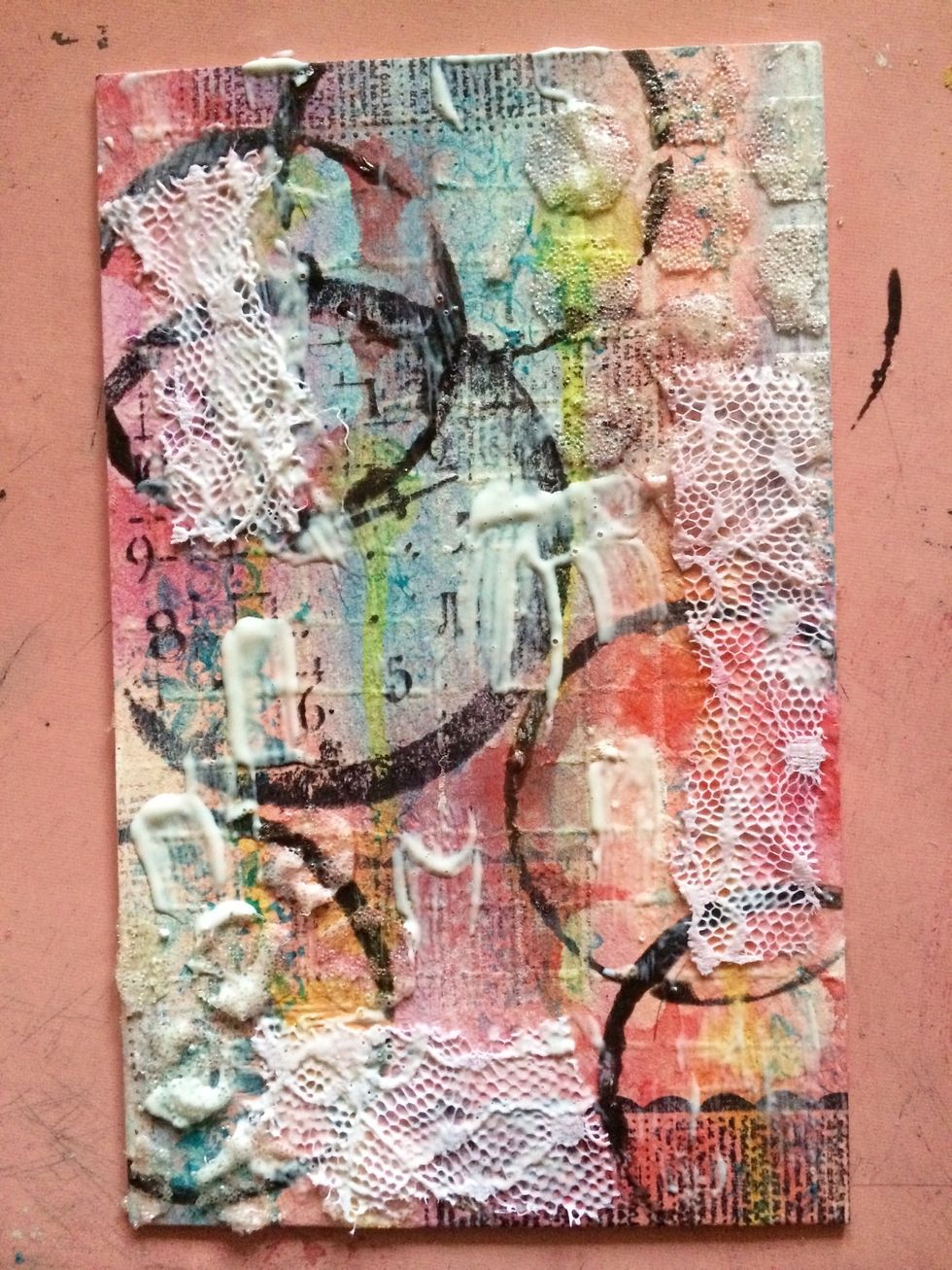 Cut 3 pieces of lace and Mod Podge on your piece. Add a few chunky swipes across your project to add texture.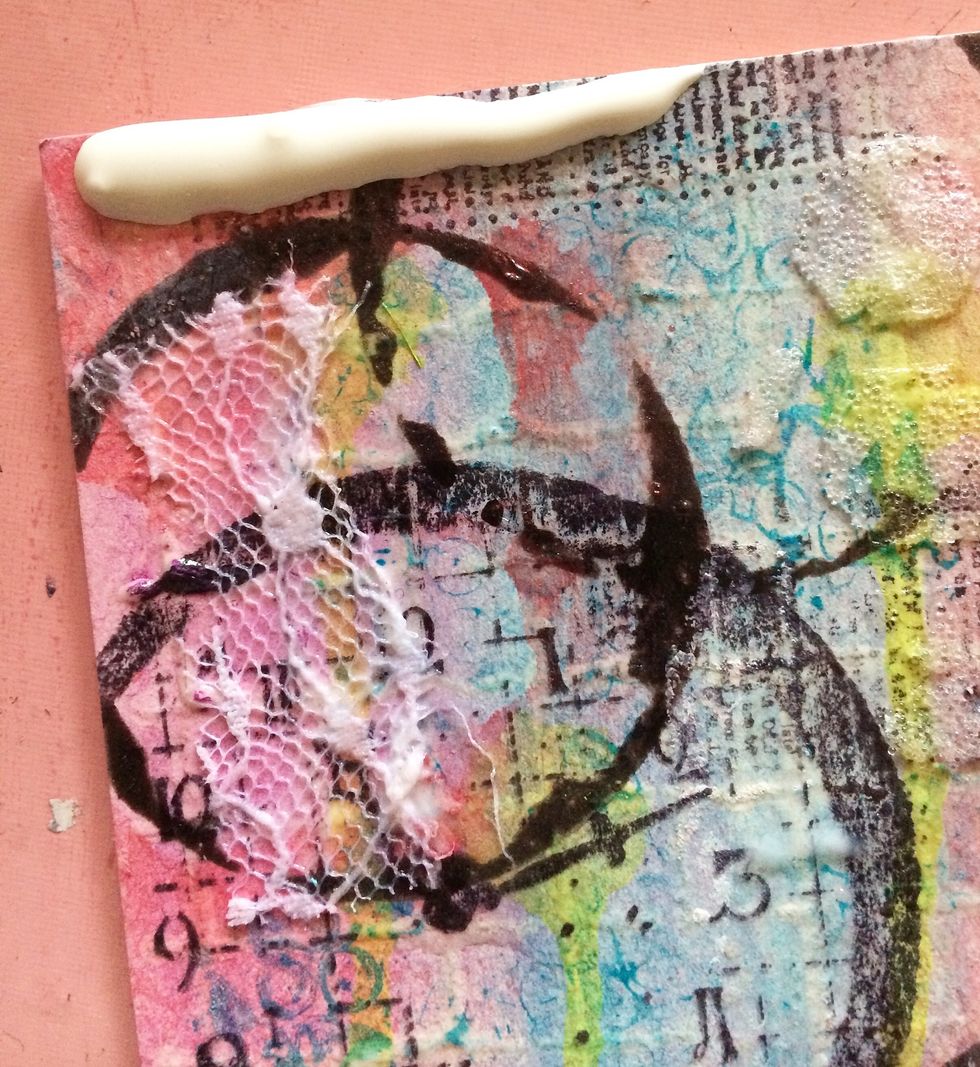 Dribble a line of white gesso along the top left corner. Turn your board straight up and allow the gesso to drip. Lightly tapping helps if the gesso doesn't move.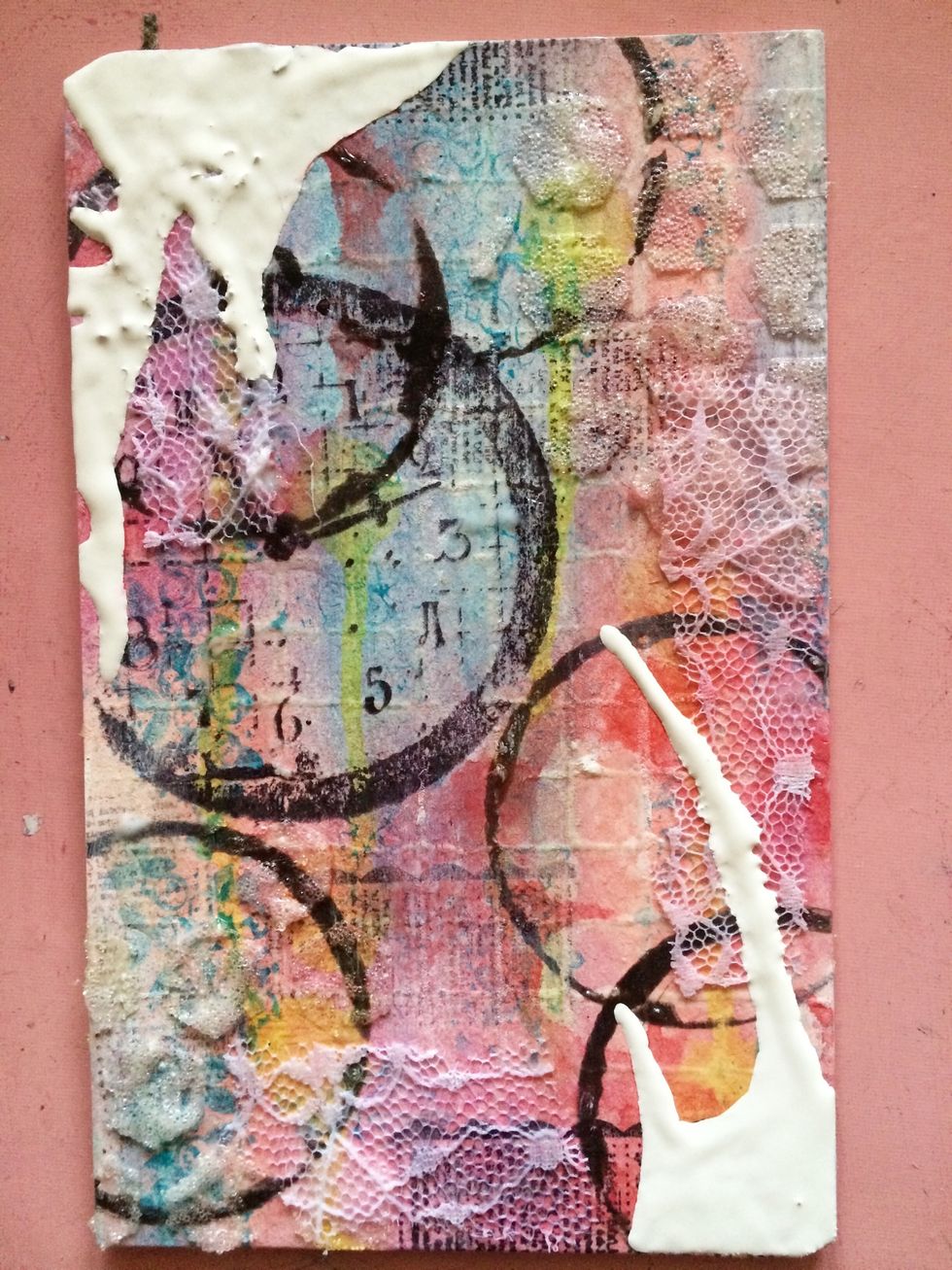 Do the same thing on the bottom right.
Using scraps of patterned paper and your hexagon stencil again, trace the smallest hexagon on various patterns and cut them out.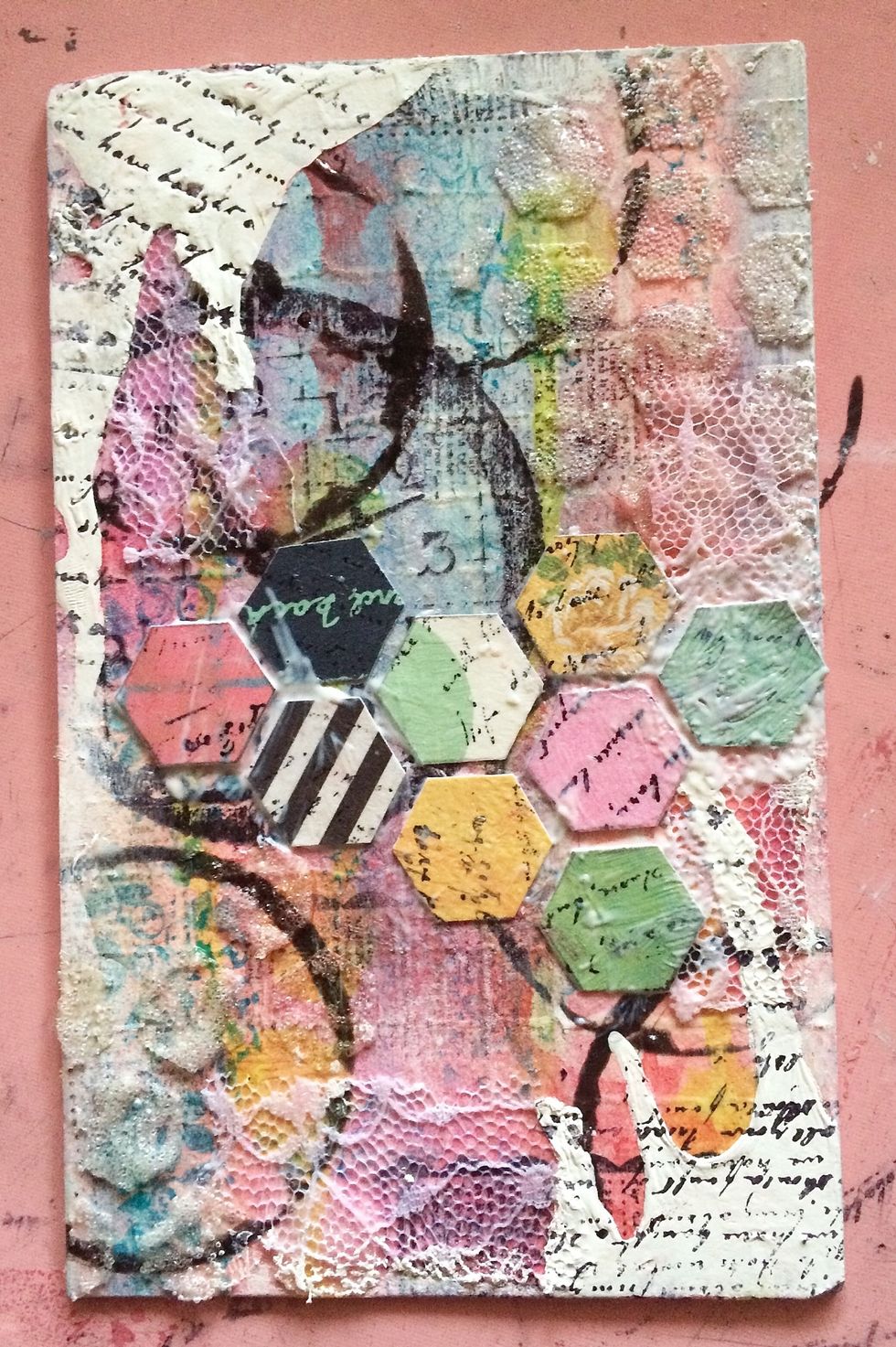 Layer your hexagons across the middle of your board. Mod Podge them down. Once it is dry, add a script stamp across your project and over your white gesso.
To finish your piece, stamp the "Becoming who I Am" stamp across the middle with your black ink. If needed, use black paint and a then brush to fill in the words. Add accents of gesso to your hexagons
Unity Stamp July Layers of Life
4 x 6 Matteboard
clear gesso
Ranger Archival Ink-Jet Black
Golden Glass Beads
Crafter's Workshop Hexagon Stencil
Fabercastel Gelatoes
Baby Wipes
Grid Stamp
White Gesso
Misc Scraps of Patterned Paper
Heat Gun
Pencil
Faber Castel Pit Marker
Script Stamp
Black Paint
Thin Paintbrush
Cup
tattered angels glaze- oil slick