How to create a professional-appearing iphoto; vignetting
Camera + App. I have found this app to be the easiest to use for editing. If you are a photo freak like me, it's worth paying a little for this app. Takes seconds-minutes to edit.
18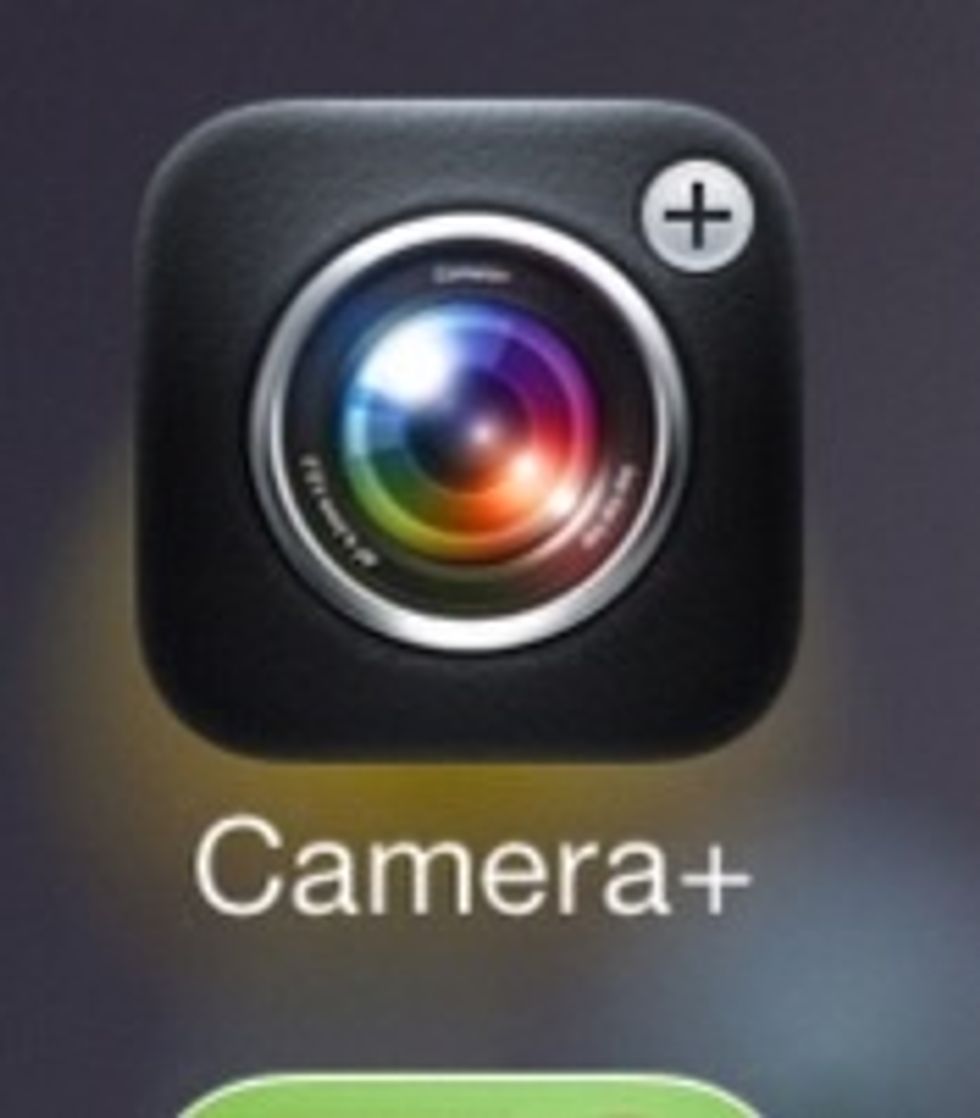 This a great app. (If you can't see the entire demo photos on a mobile device for this snap guide, make sure to tap on the photo). Open up the app.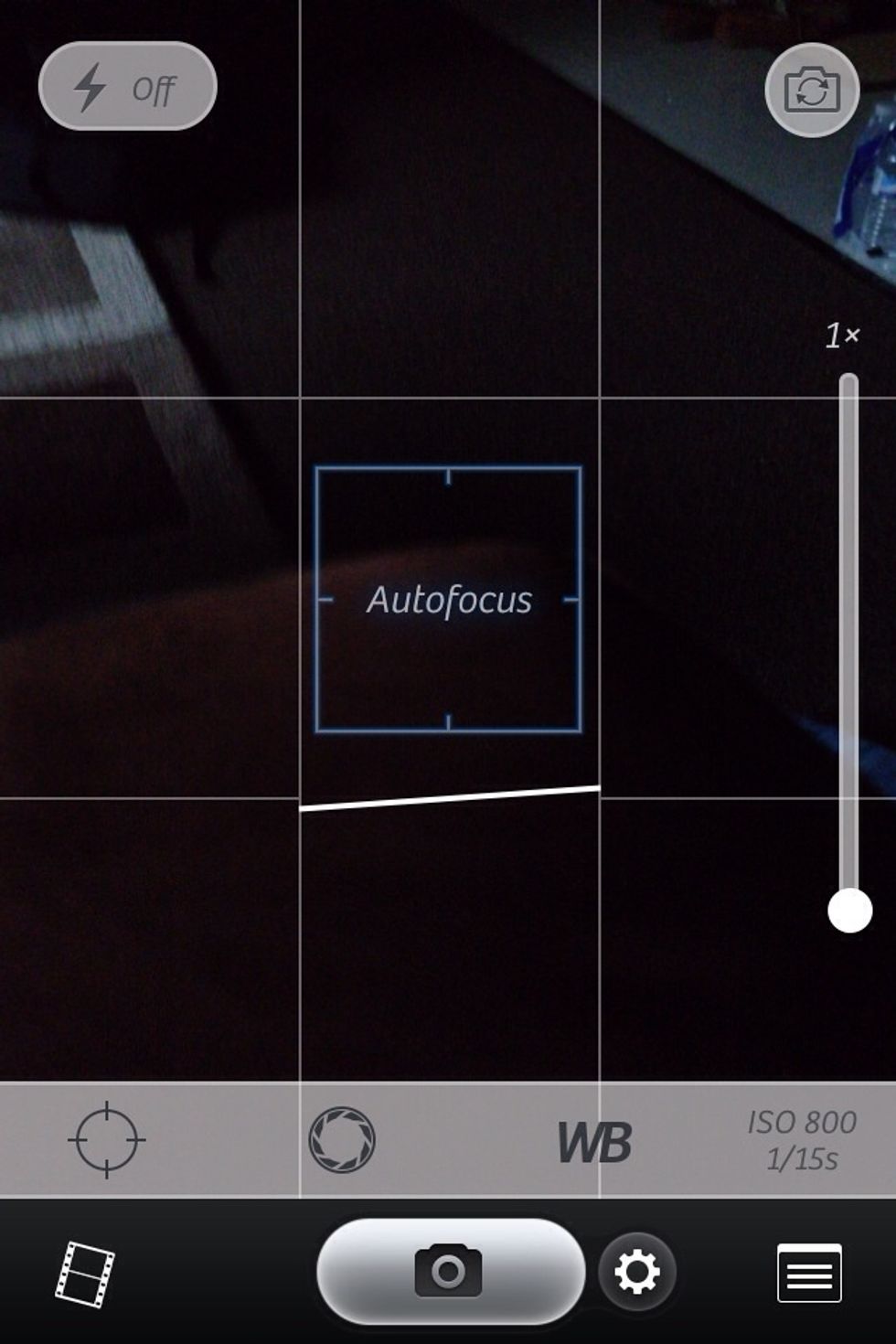 If this is your 1st screen (this is camera mode), tap on the film icon on the left lower corner to get to the editor. (I have the 4s iPhone and this app takes better pictures than the iPhone camera)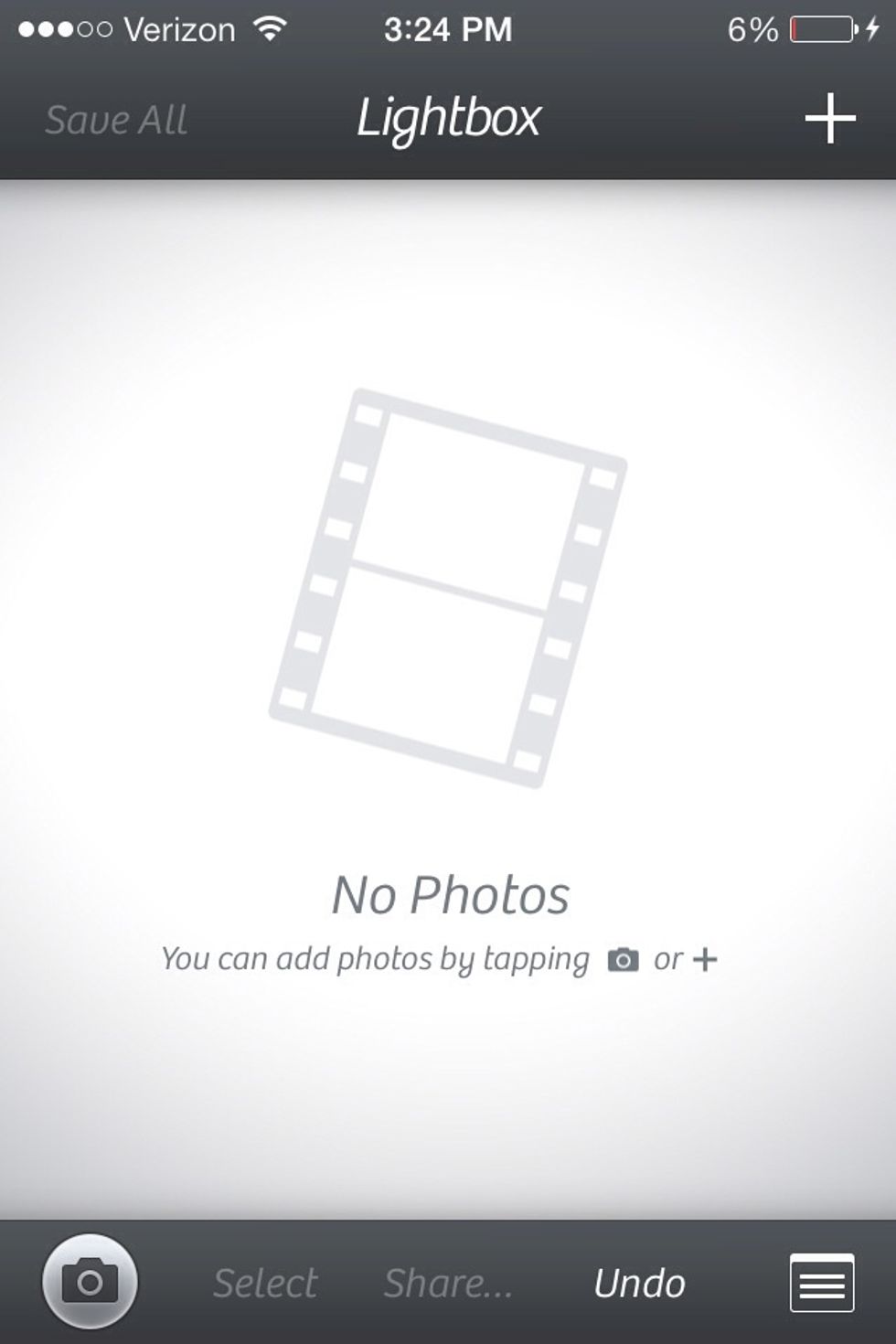 This is what the editor looks like. Make sure you change the setting so the picture is saved in high quality. Click the square icon next to the undo button for settings.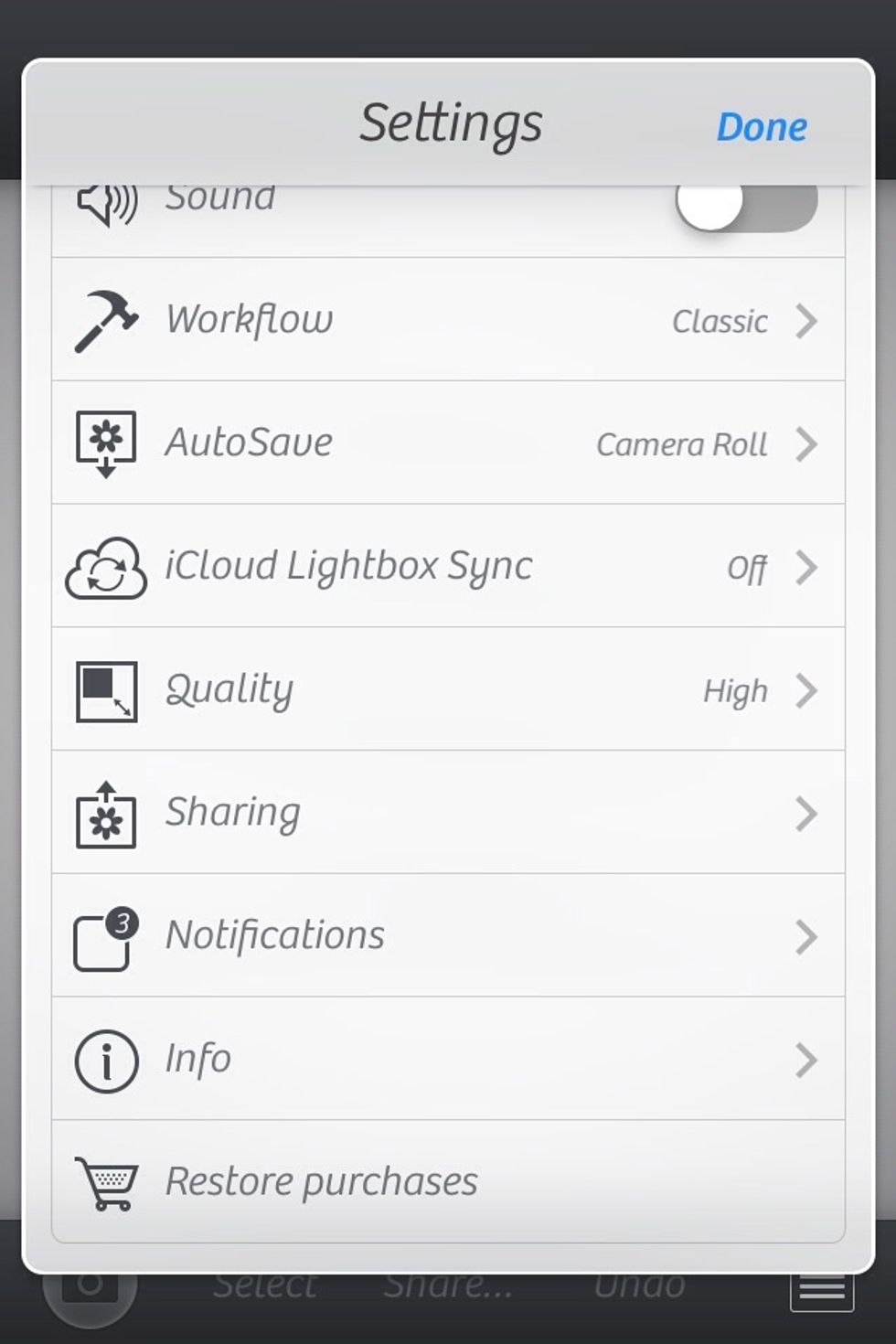 Go to the "Quality" part and select it. Also make sure that "AutoSave" option is selected to your camera roll.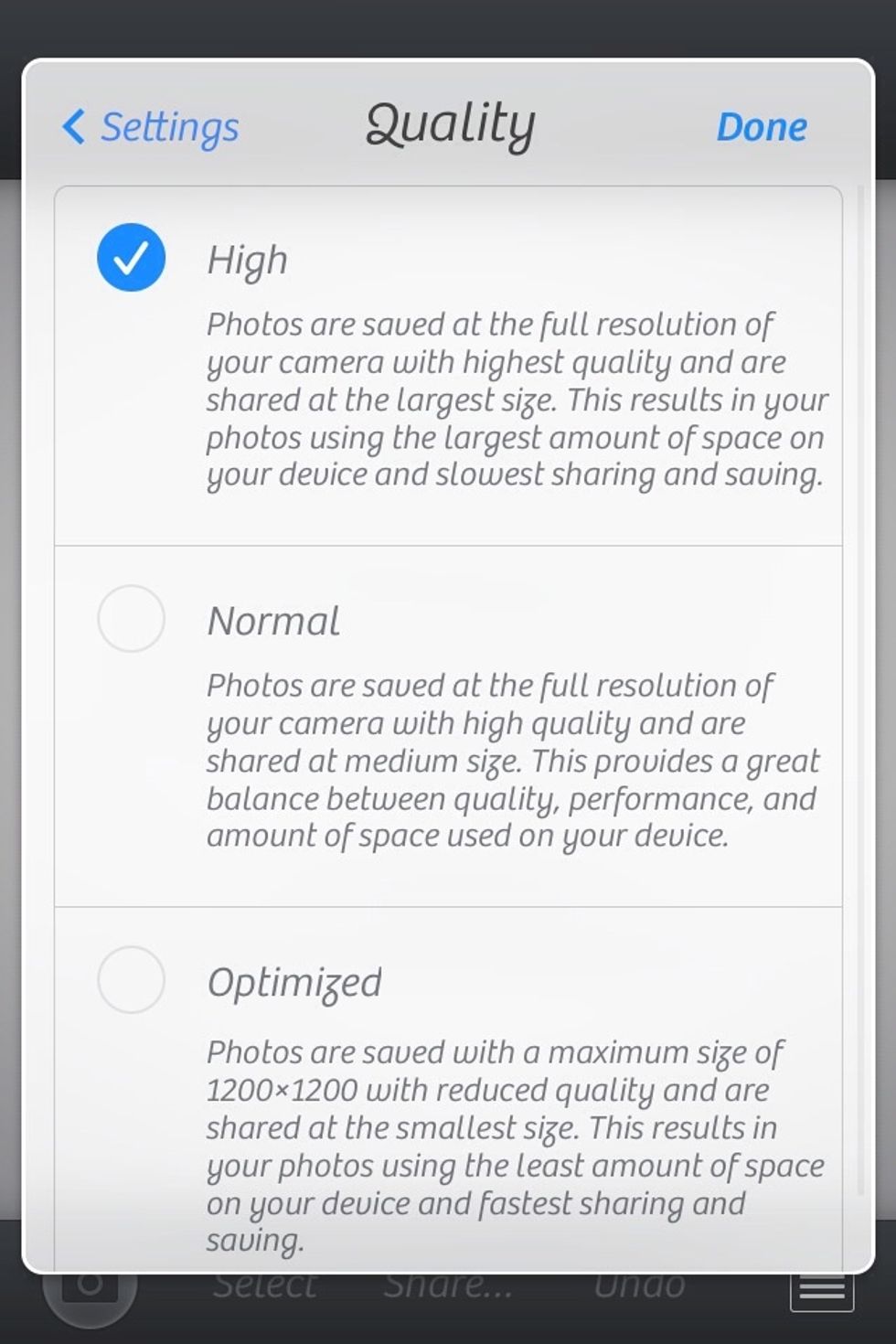 Select "High" then tap "done."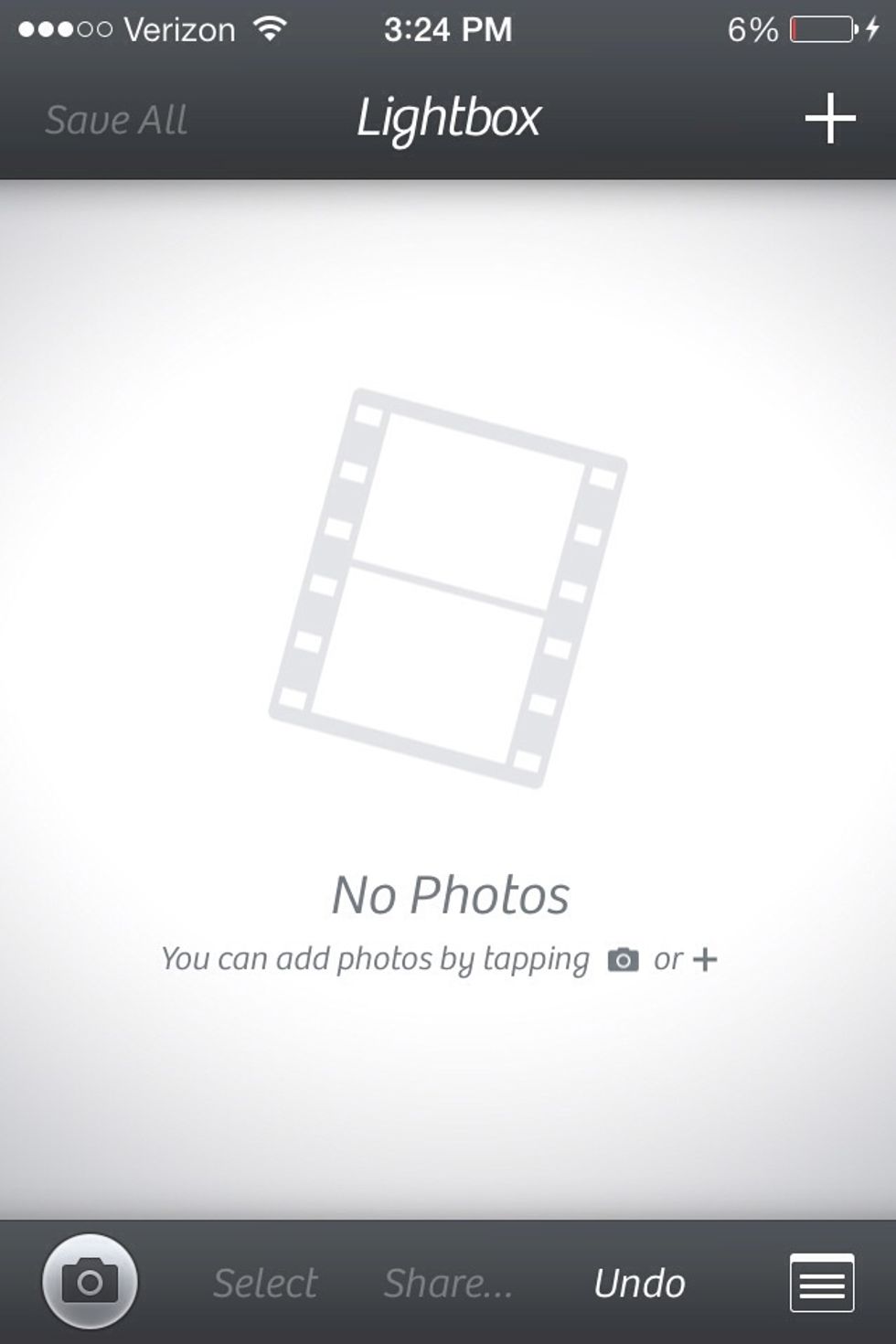 Back to the main screen to start. Tap the "+" sign on the right upper corner to add pictures from your camera roll.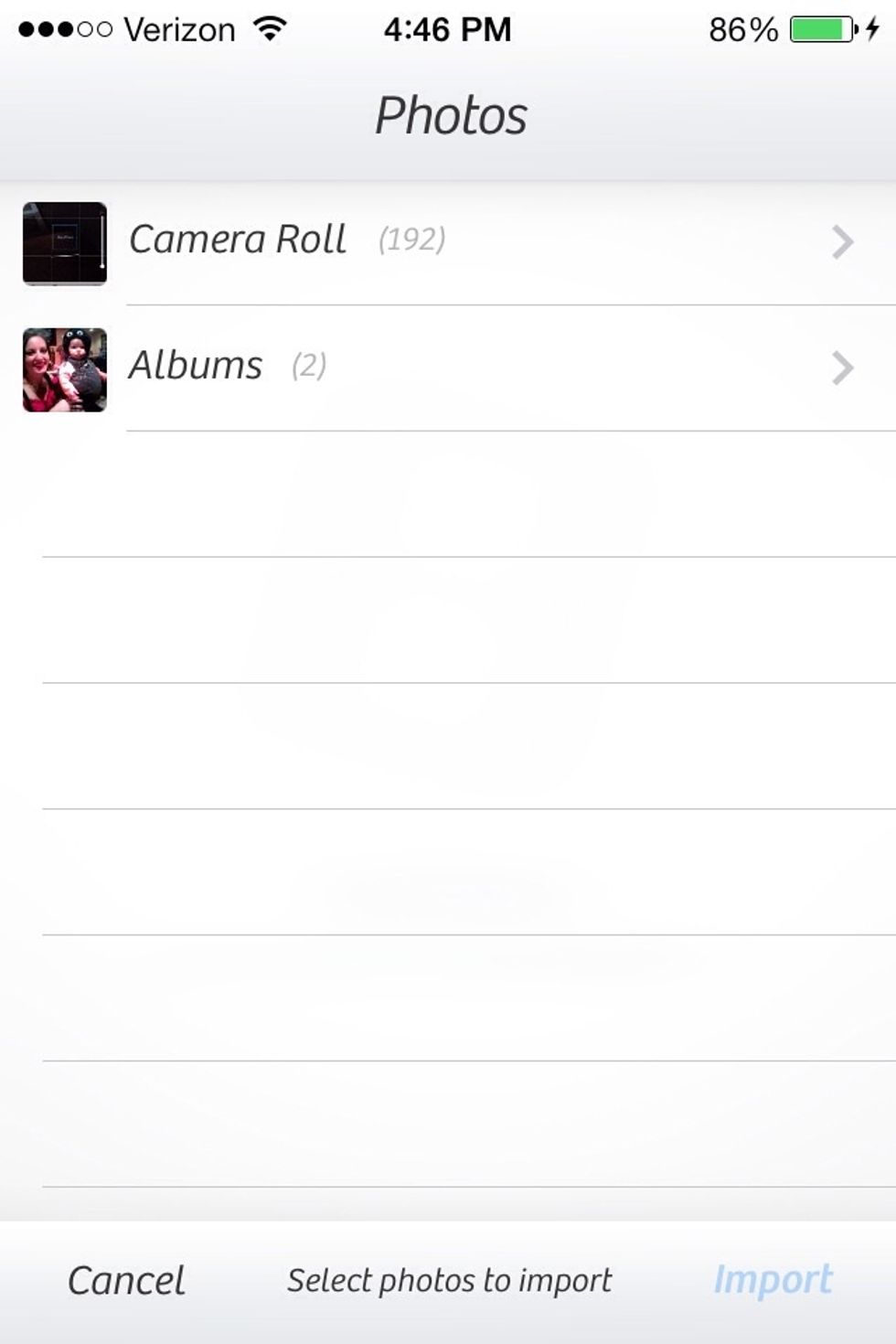 Select camera roll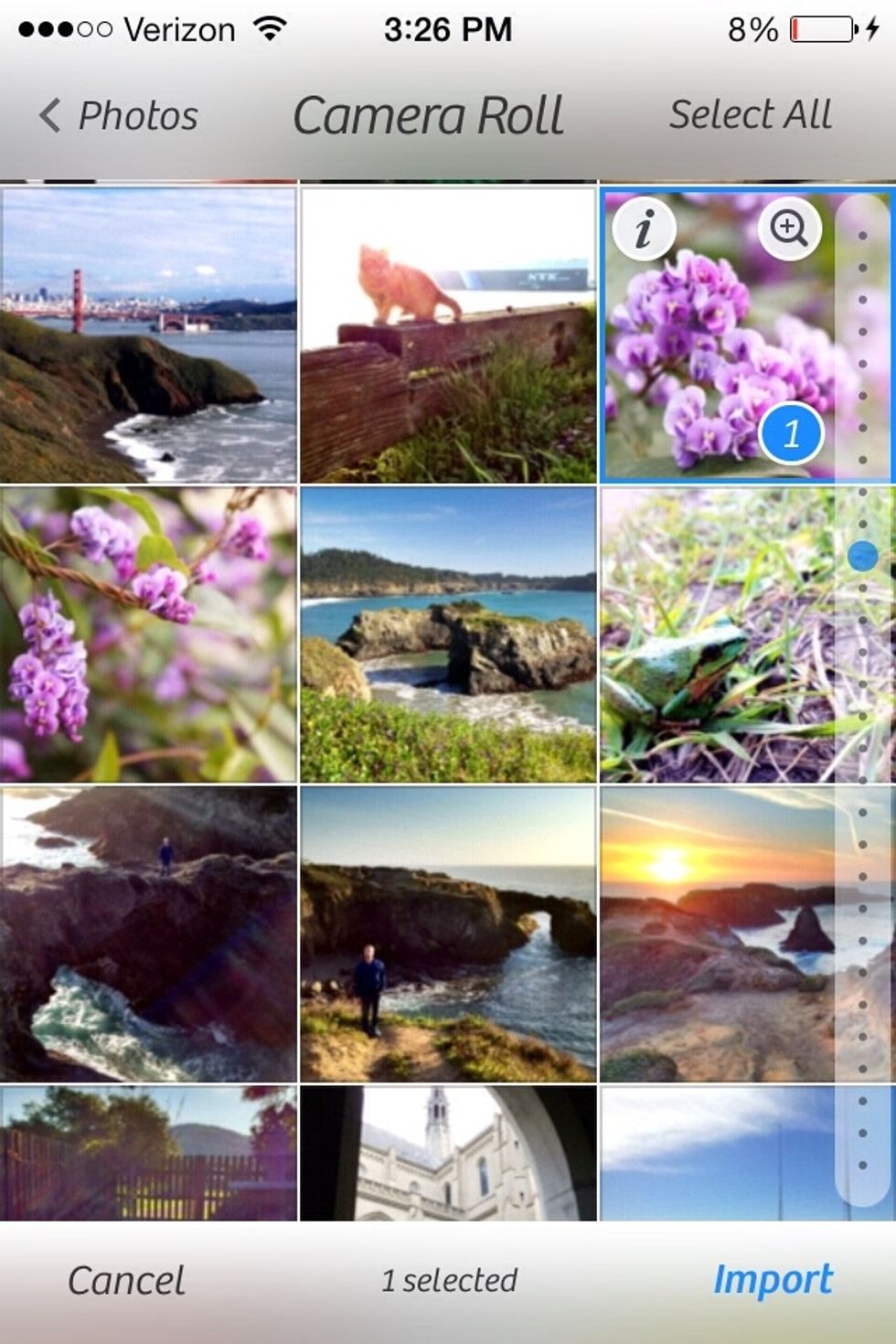 Select the picture you want. Then tap "Import" on the right lower corner.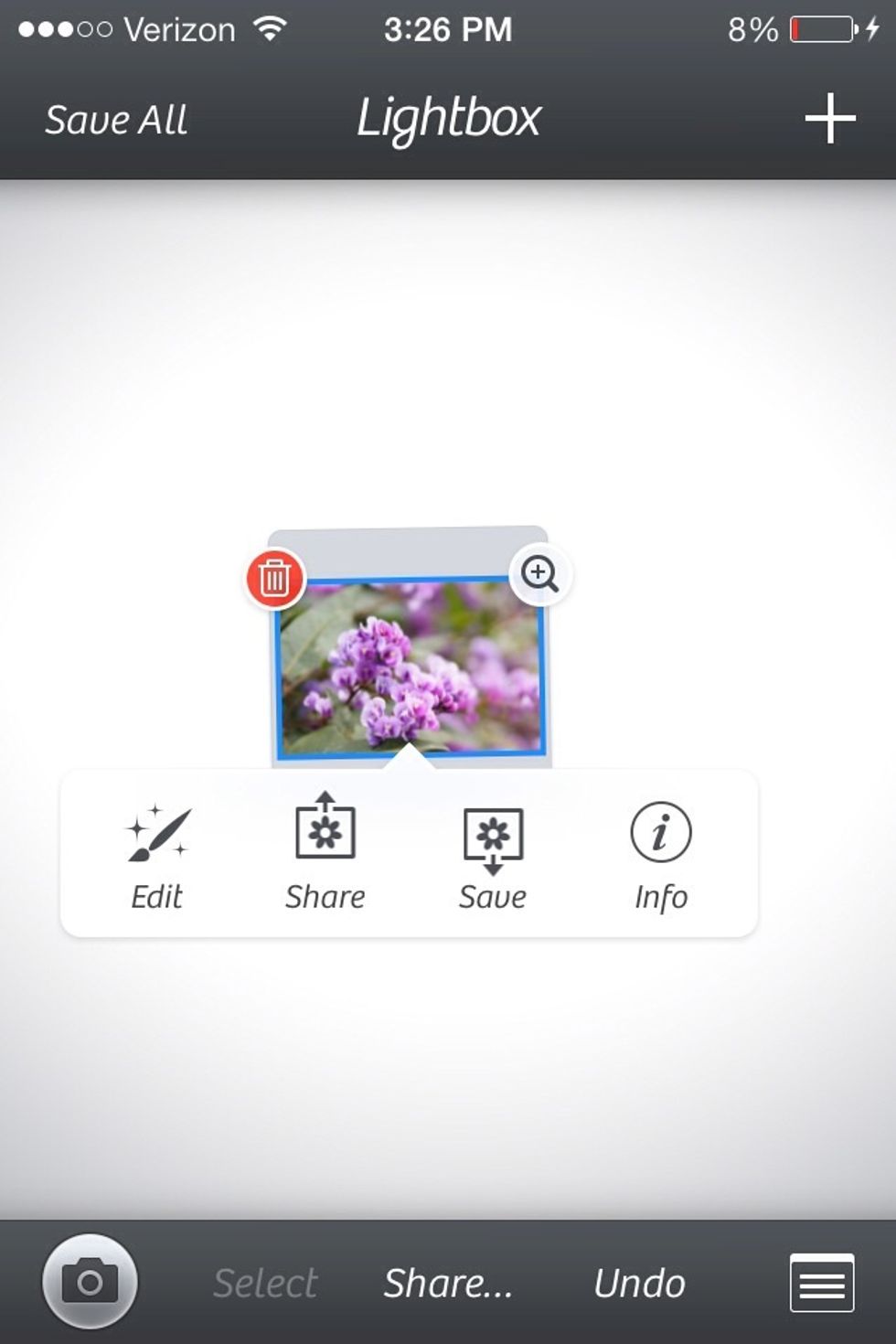 Tap the "edit" icon.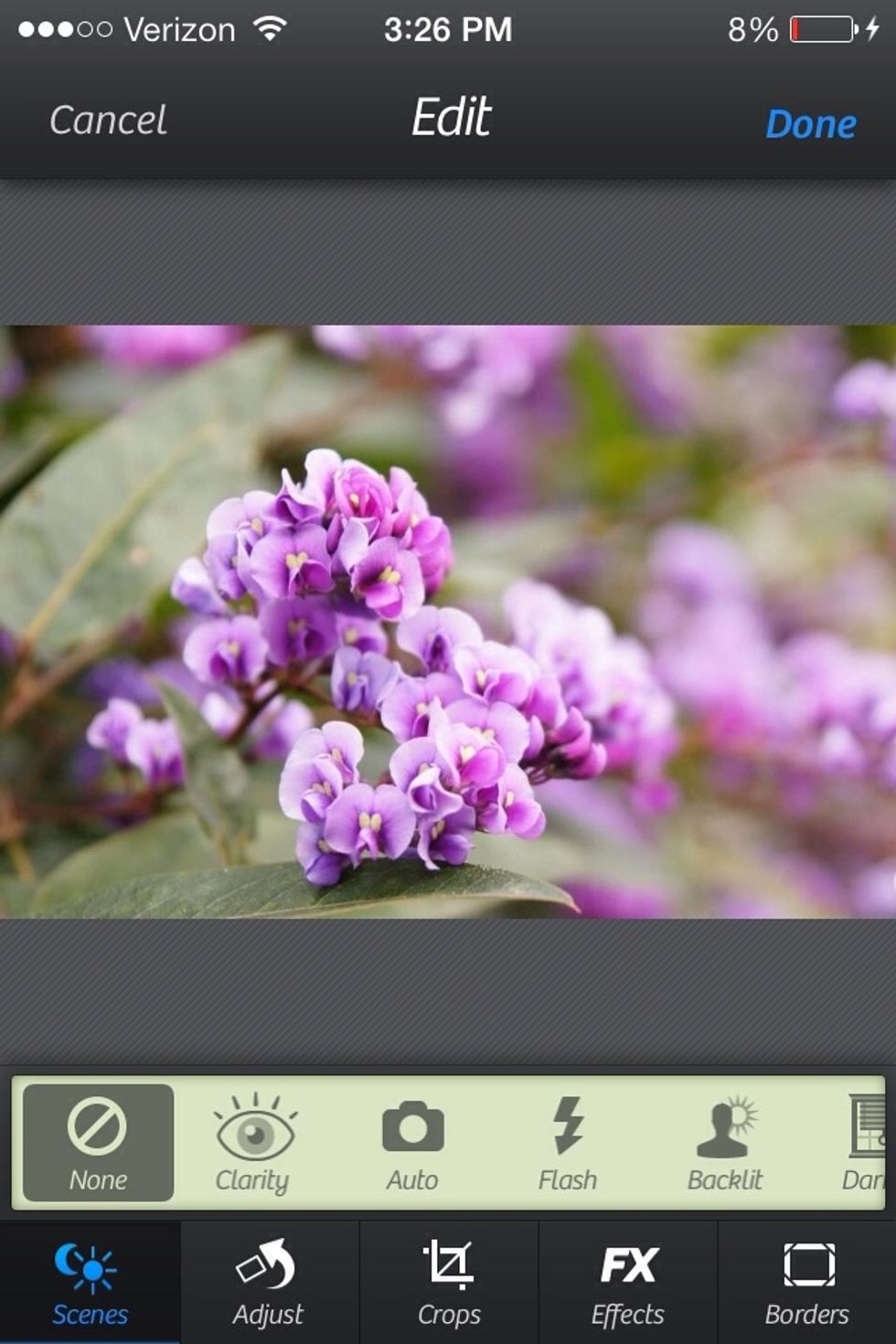 This is your basic editing dock. If you like the picture the way it is, skip to step 16. The next couple steps shows some of the special effects before adding the vignette.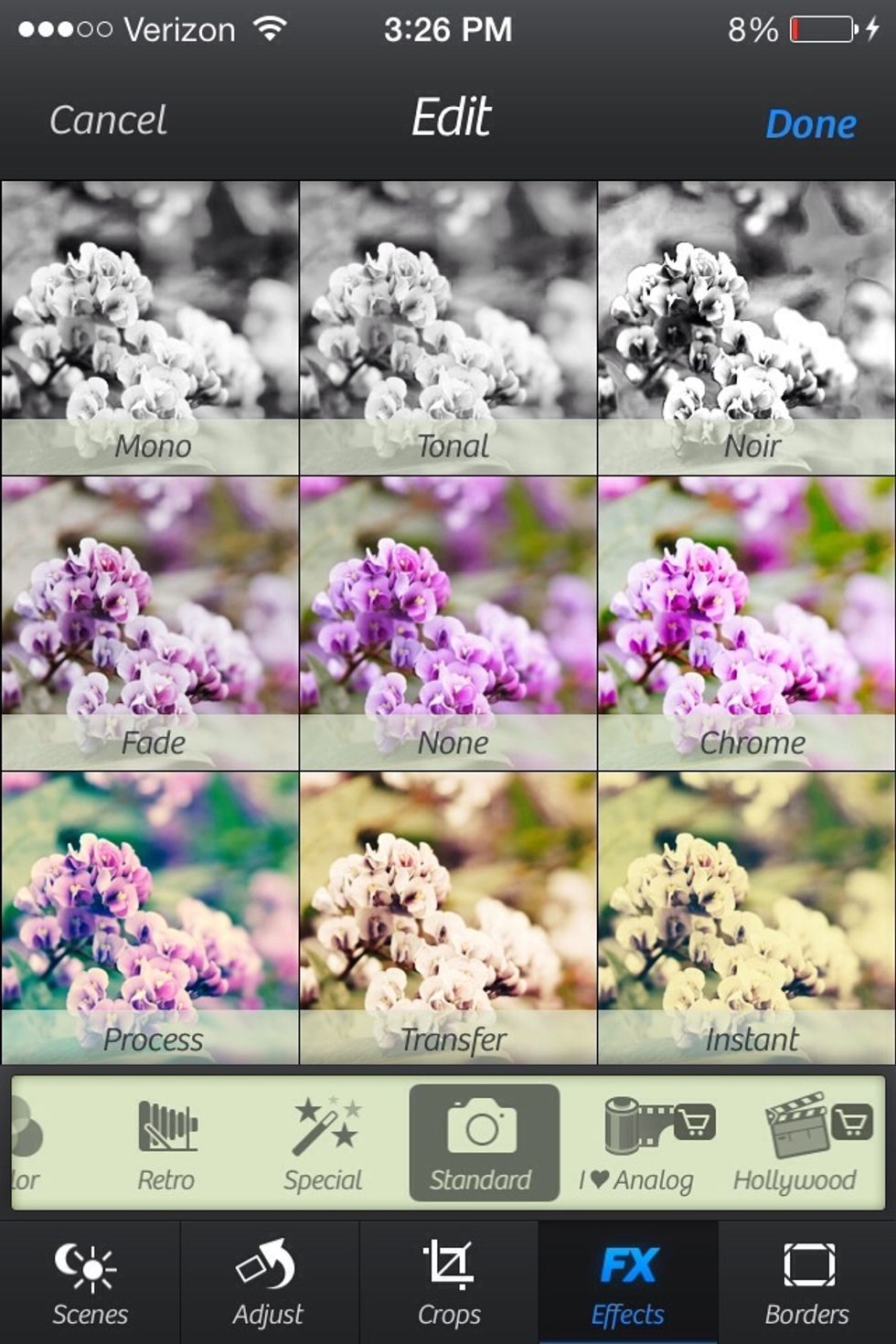 If you tap the fourth icon on the bottom, you can create some cool effects.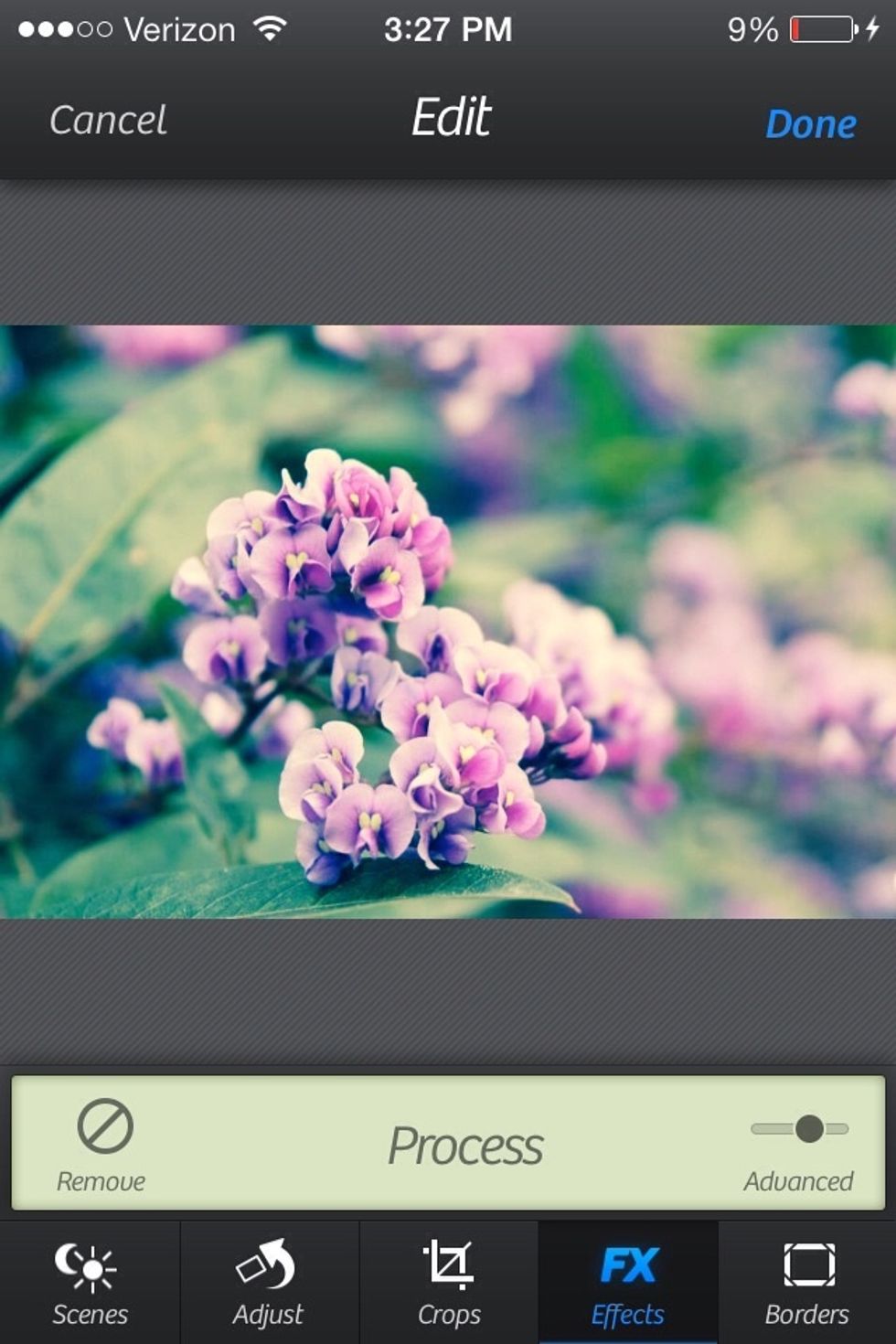 This is the "Process" effect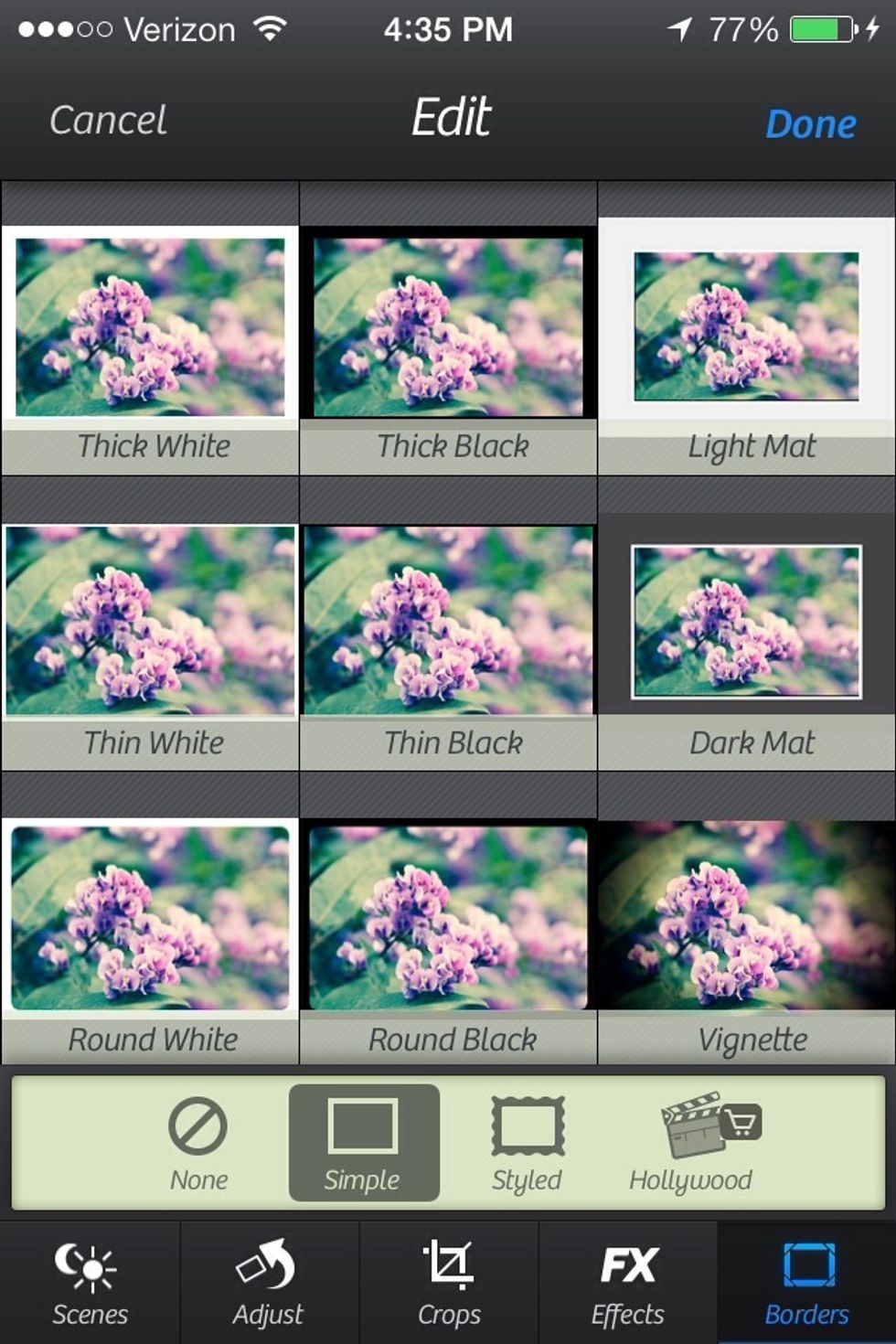 To add the vignette, tap the Borders icon and choose the vignette option.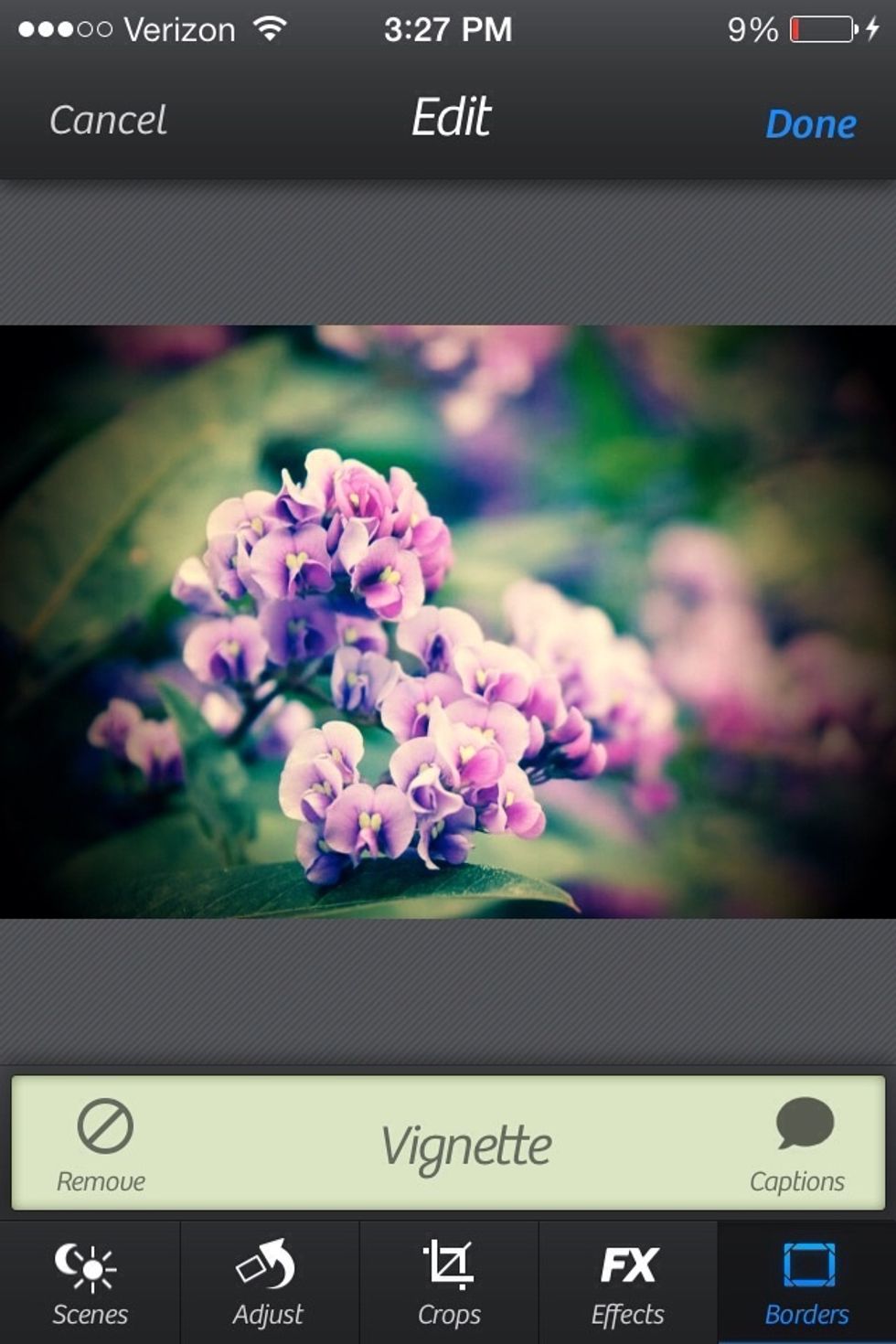 Final product.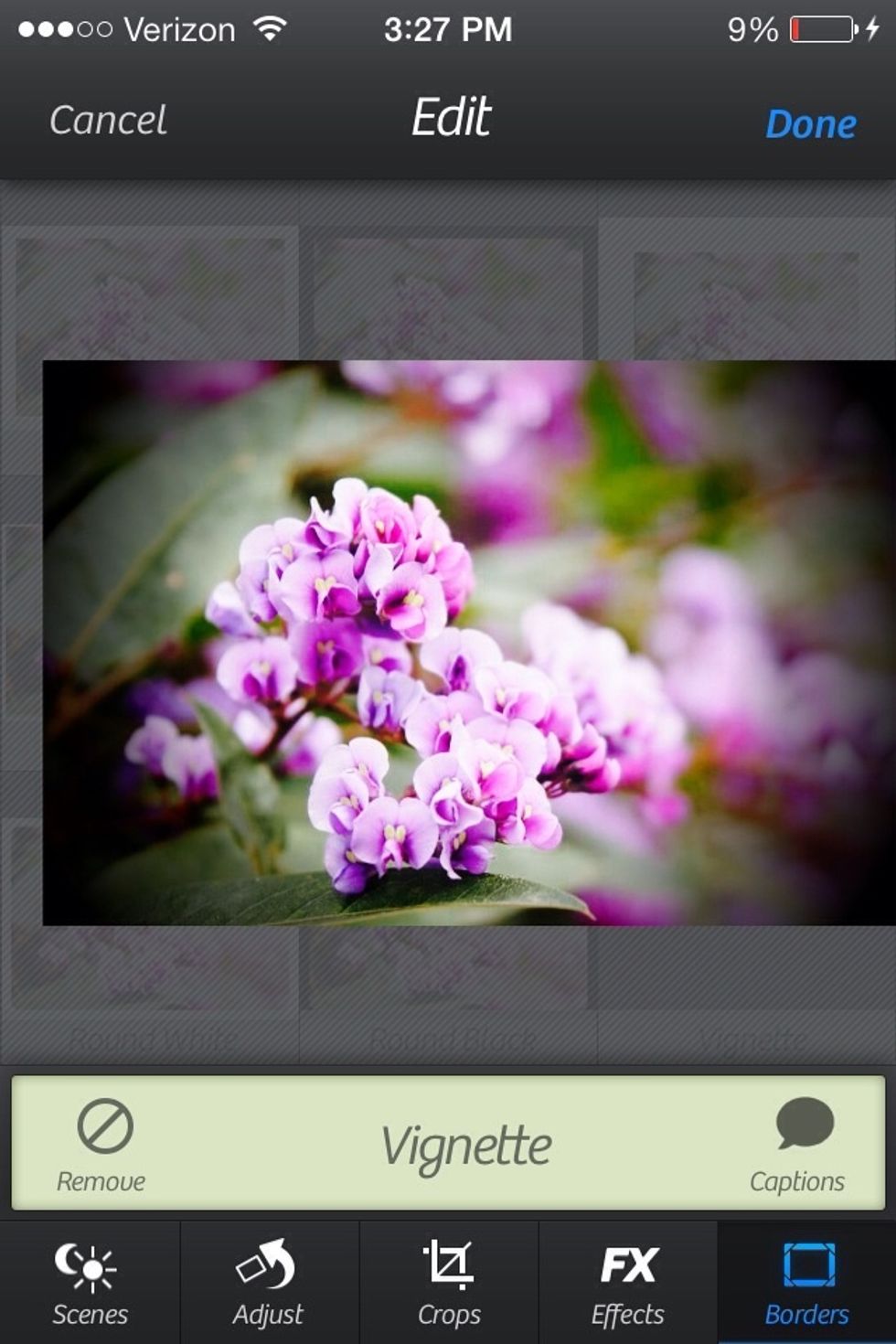 This is an example of using the Chrome Effect with vignetting.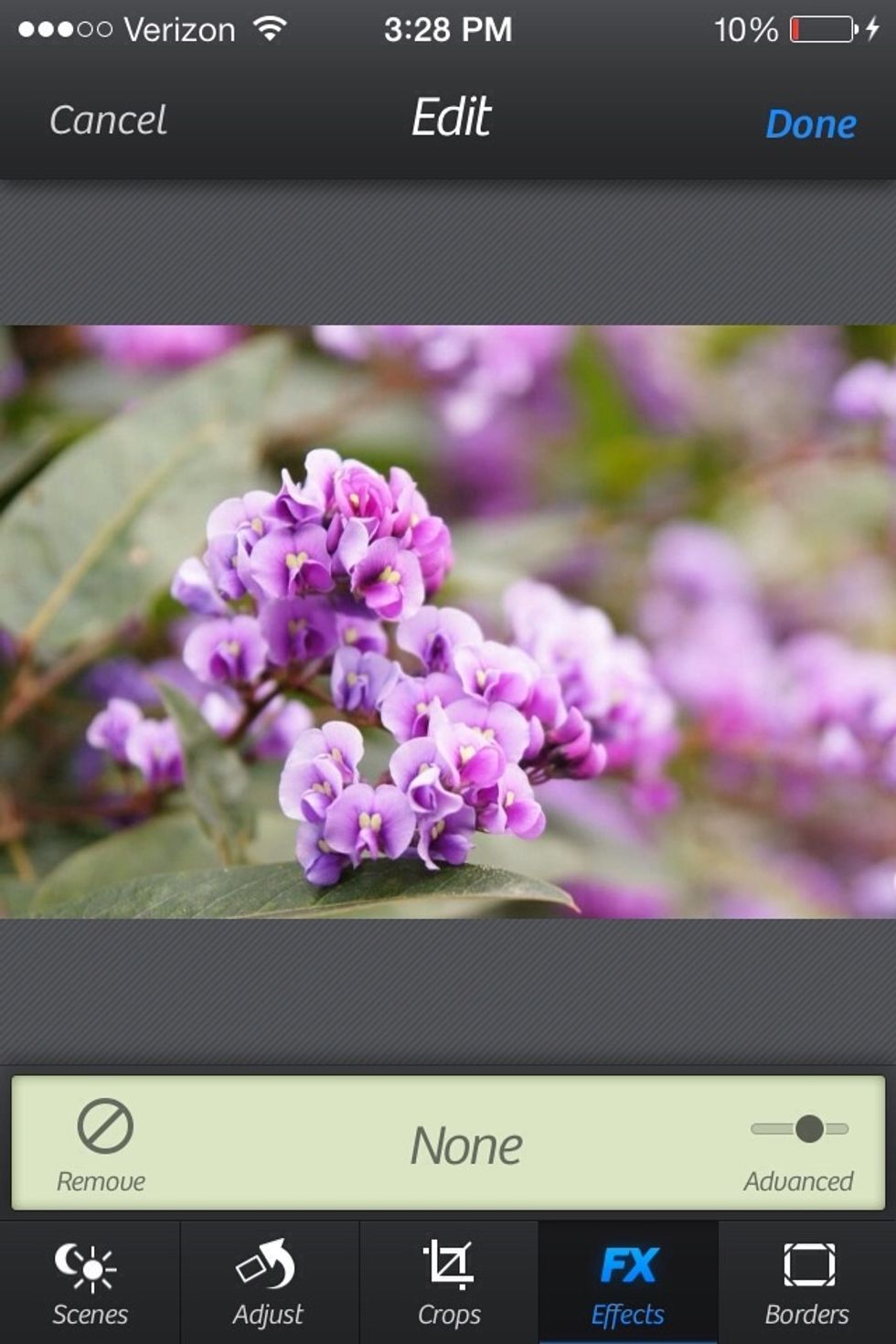 Using the original, select the Borders icon.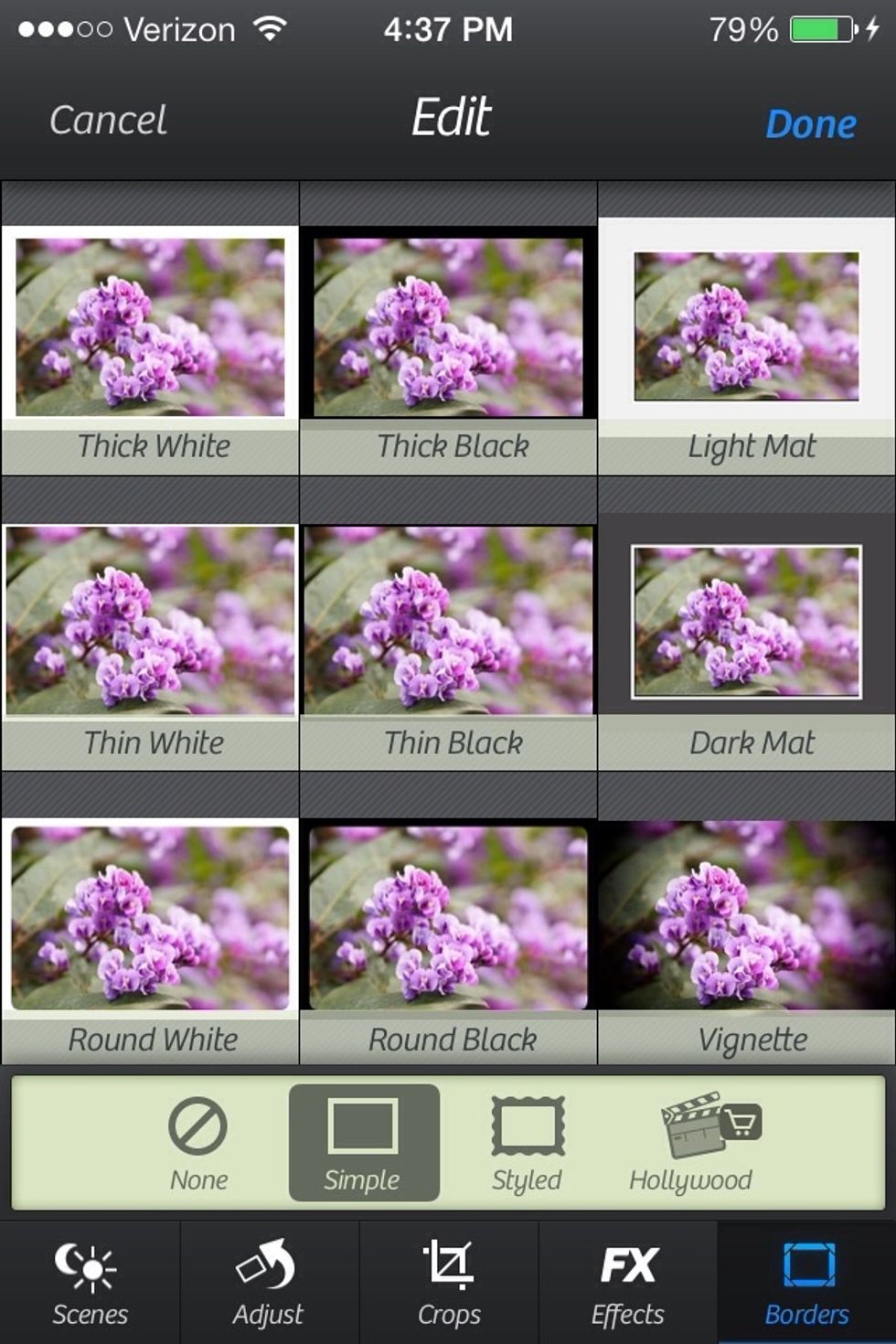 Tap the Vignette option.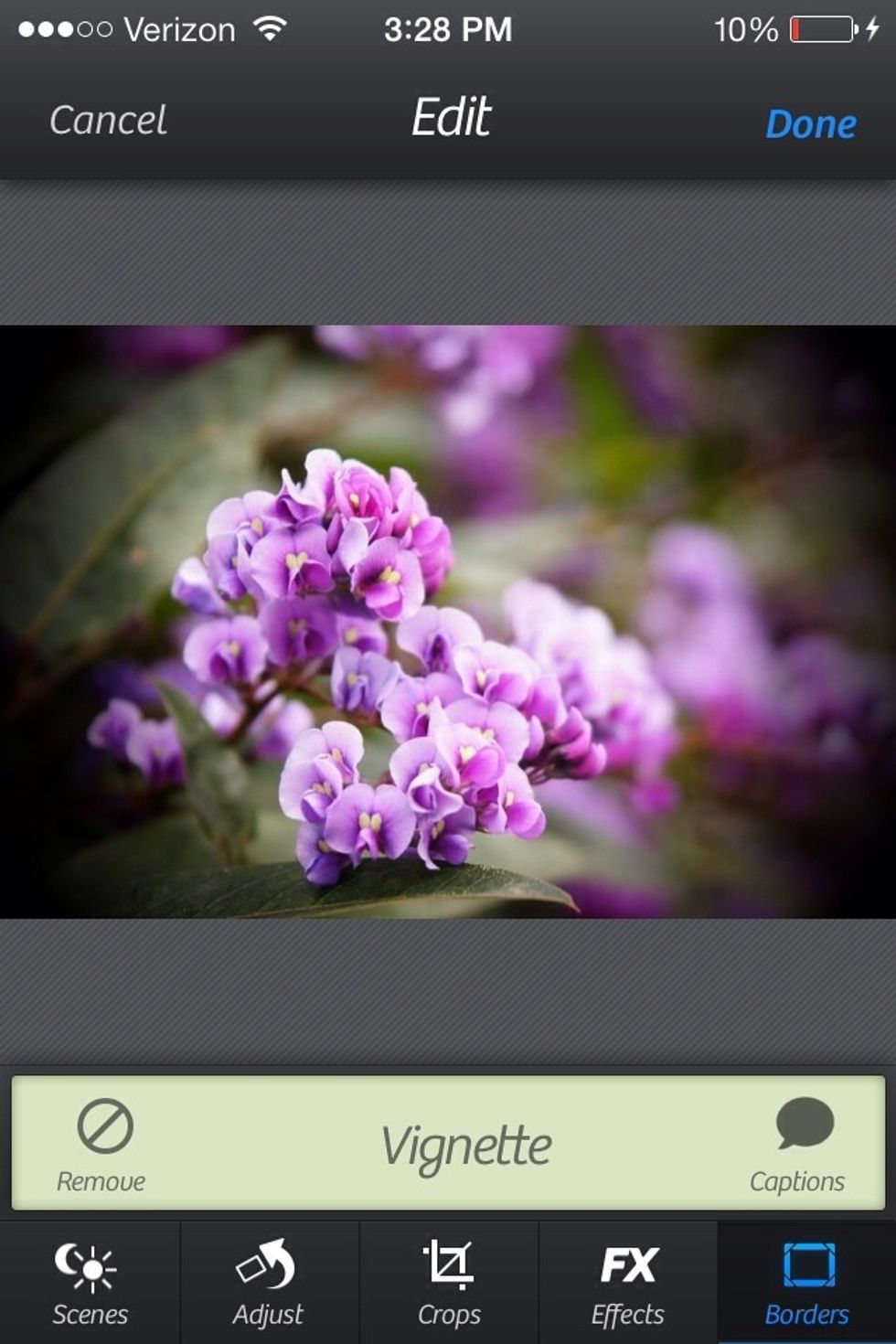 Now if you want to add text, see next step. (tap the Caption icon on the same row as the word Vignette). If you don't want text, tap "done" and go to step 21.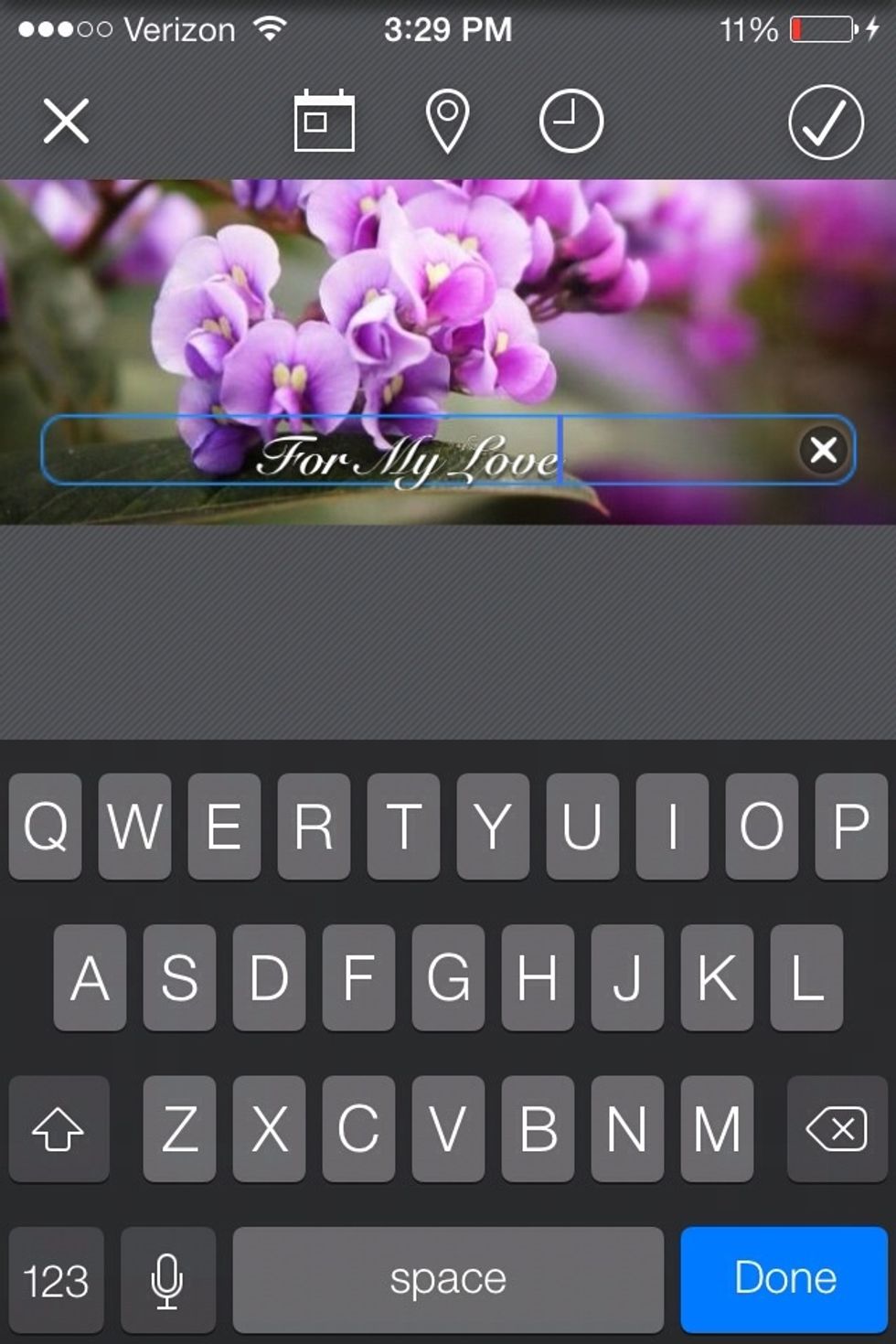 Type your message and then tap the check mark at the top right corner.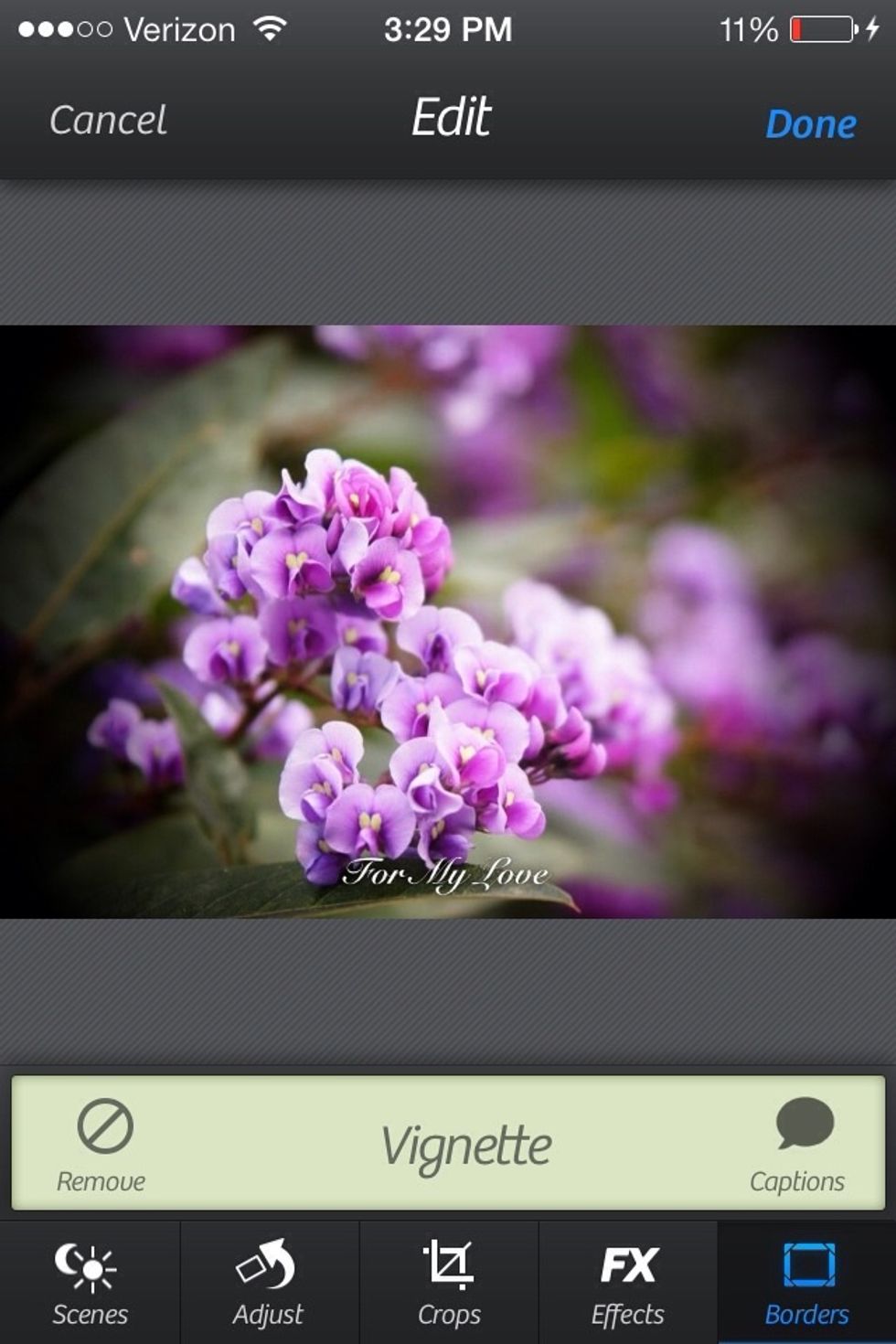 When you are ready to save, tap "done" at the right top corner.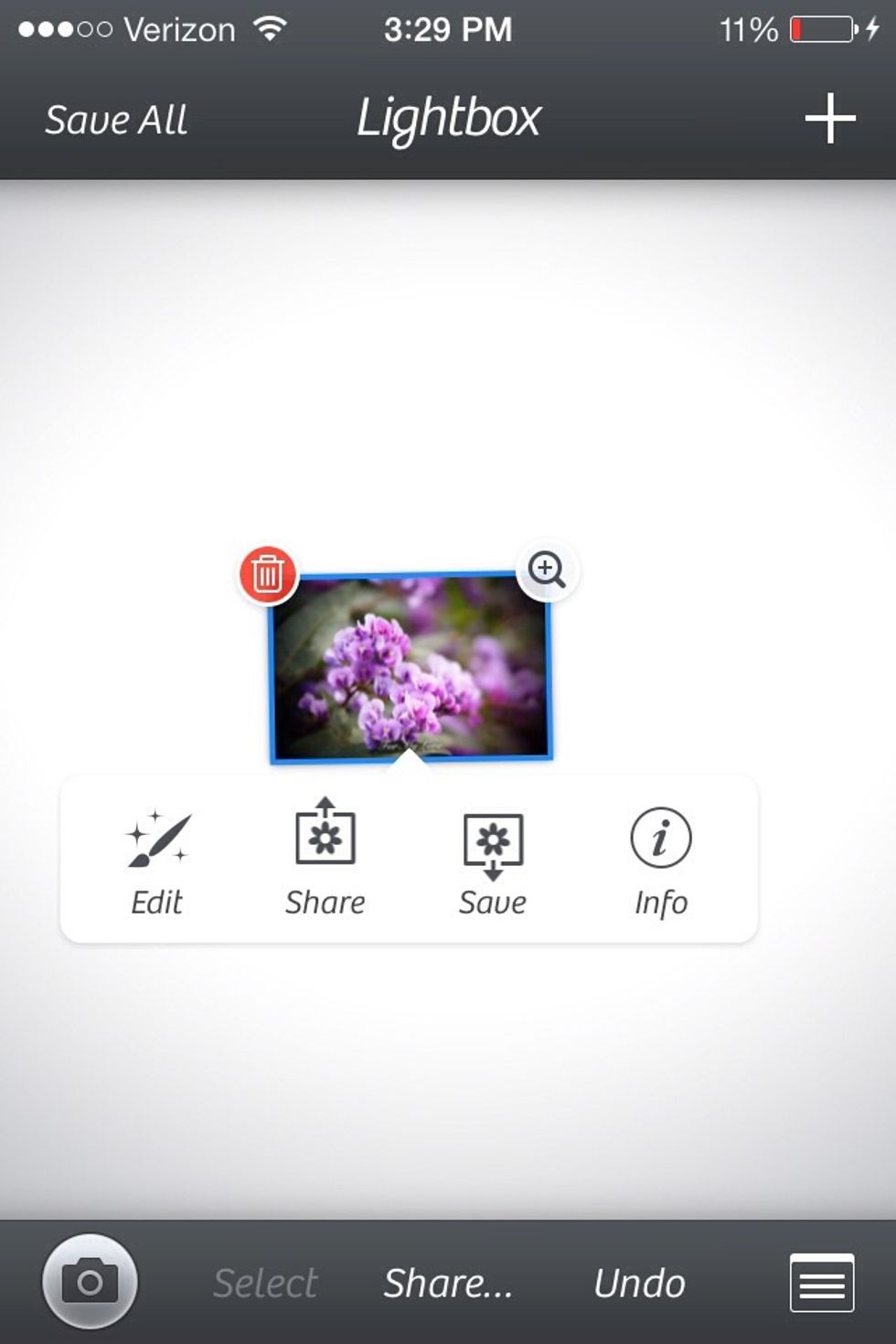 It will take you to this screen. Tap "save"
Here is the finished product :) I love this app! Takes seconds to minutes to edit.