Create a Pretty Little Rusty Teal Collage
1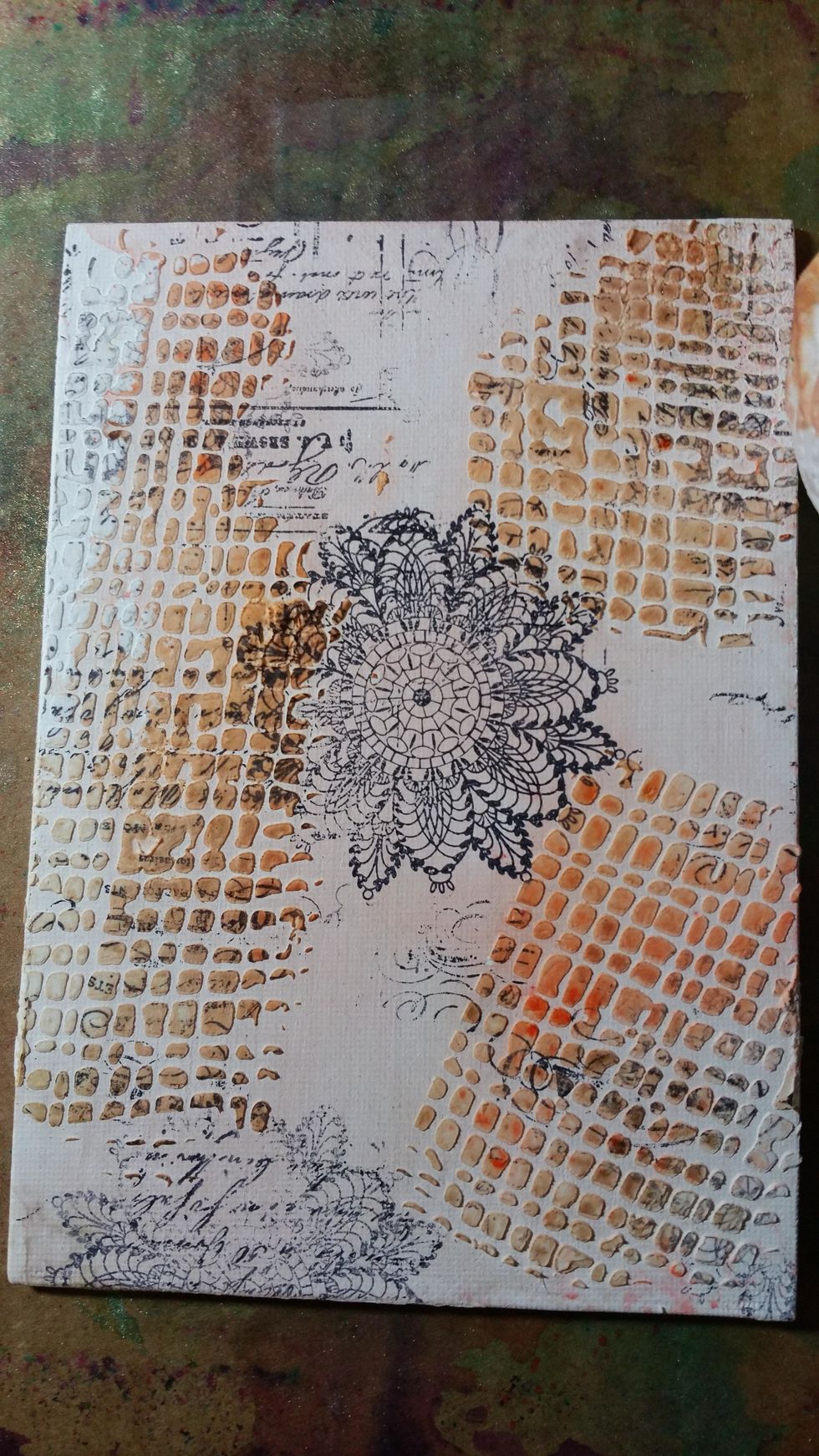 Once you choose stencil apply texture medium through it randomly on white gesso prepared canvas. Add stamps with black Archival Ink. I then started with my AA Colorations Spray in Juicy and Timeless.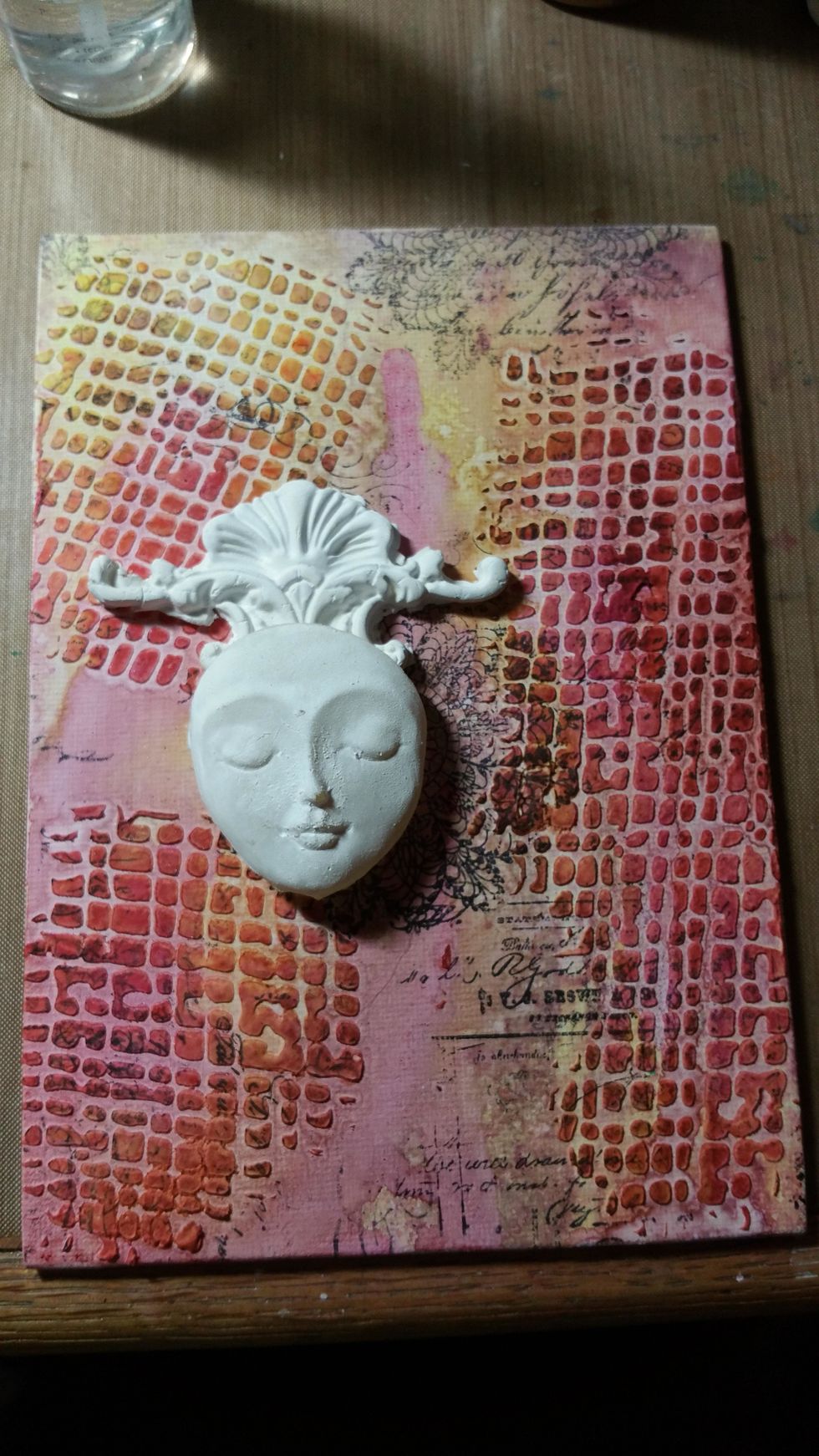 Here more color was added as well as my gessoed pieces to begin my focal point. Lightly spray water and move ink around slowly to get the desired look.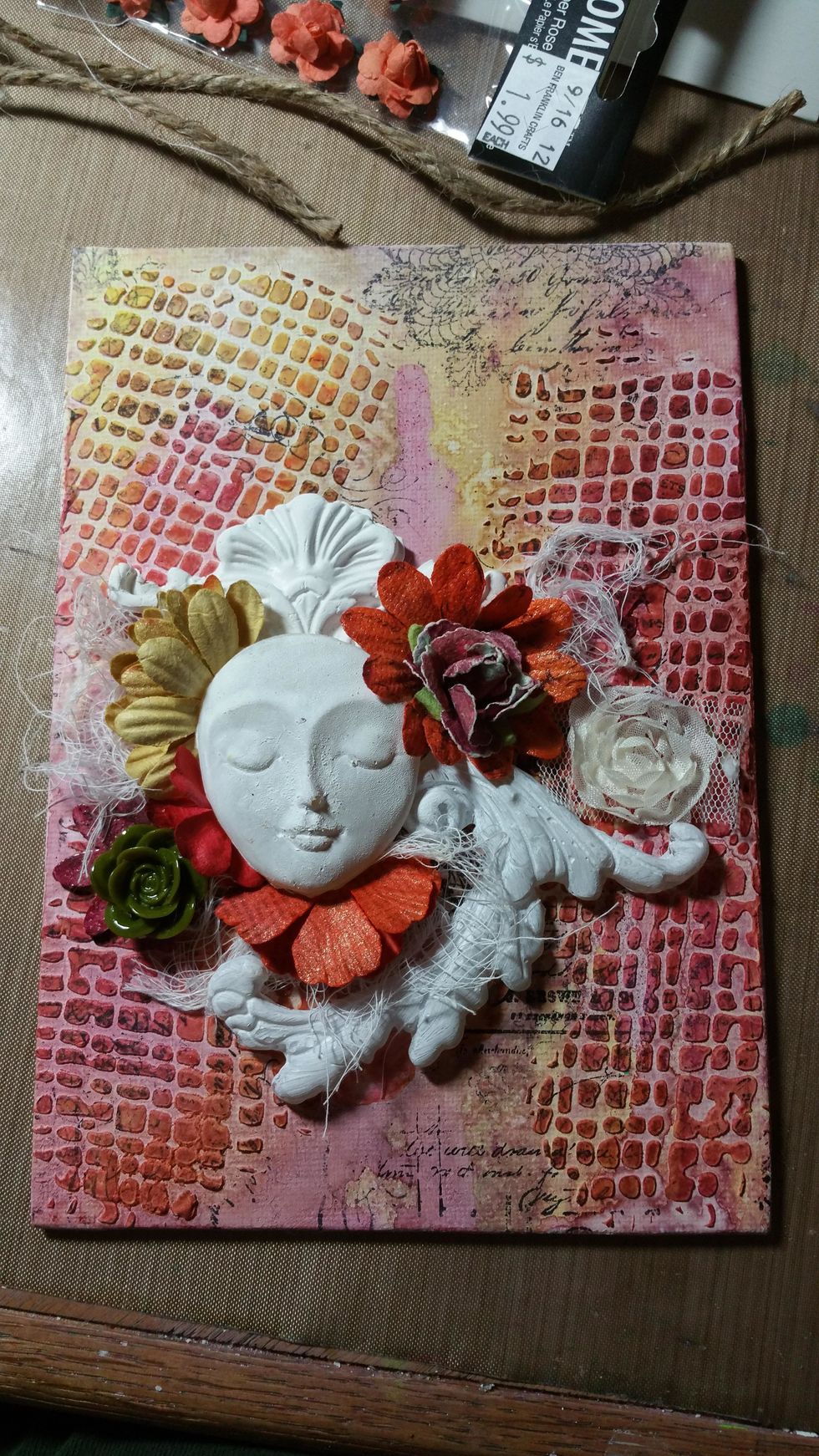 More pieces, florals and some cheesecloth for texture. I did not remember to take a pic of next step which was to cover these in white gesso sparingly. I left to dry overnight.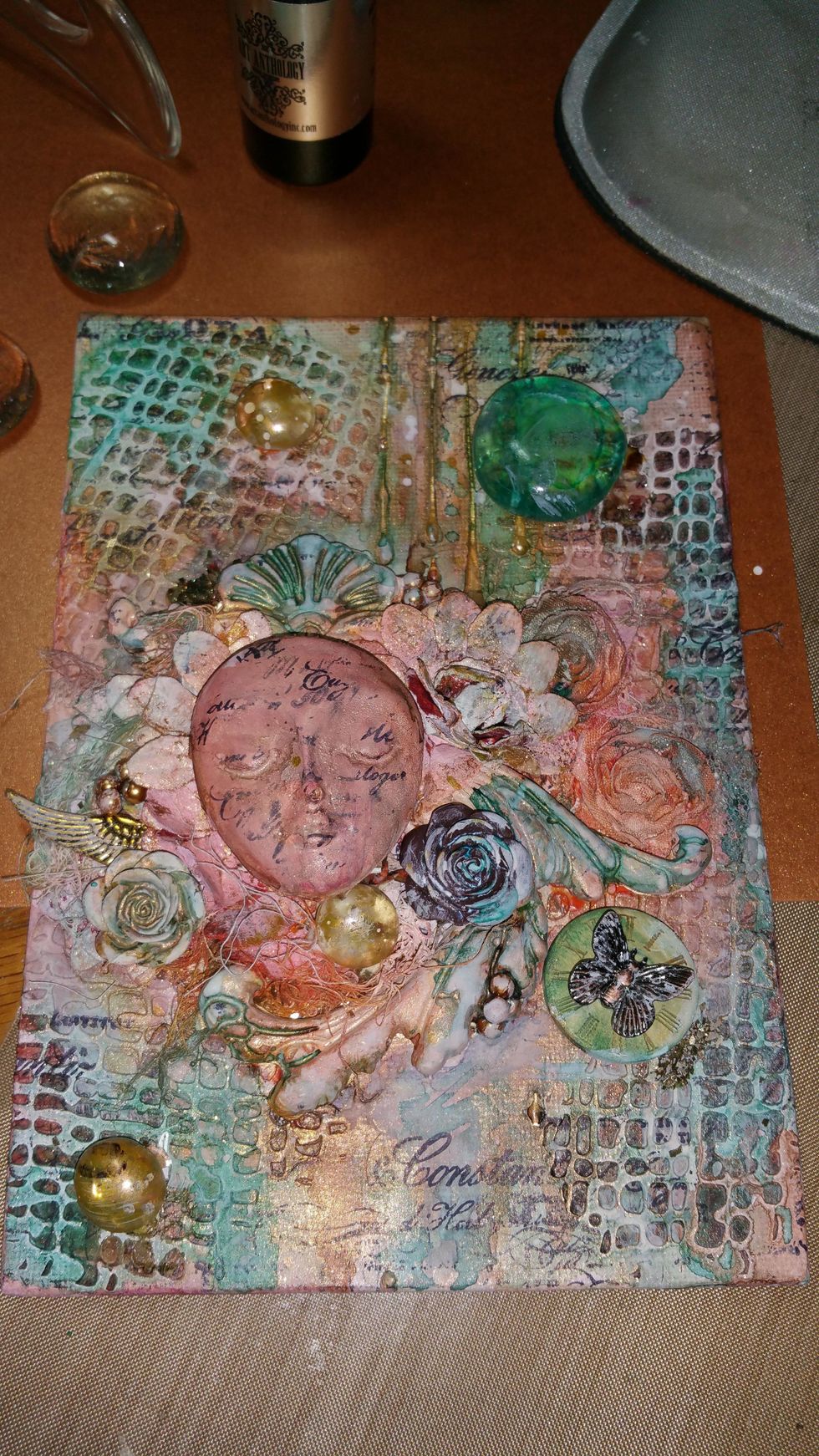 Add other textural elements such as melange stones, glass glitter and/or beads. Here i began to add the AA Teal colors of Peacock and Siesta Key. again allow drying time of at least a few hours.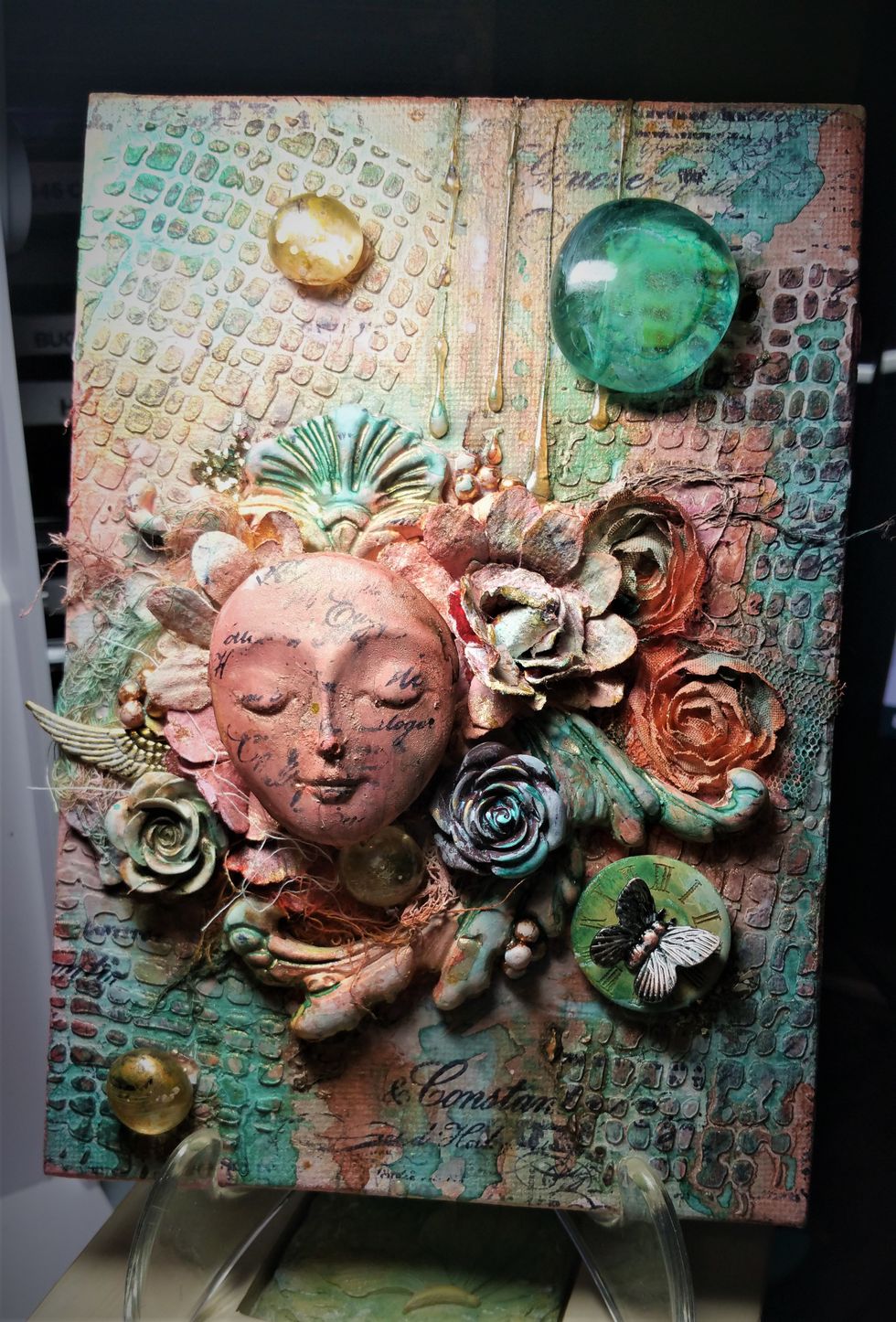 And there you have it! I hope you enjoyed this tutorial and it inspires you to create yours! Remember you can get all the yummy Art Anthology used here and more at the online store! (see last step)
Be sure to visit Art Anthology Online at: www.artanthology.net
Art Anthology Rustic Colorations spray
Art Anthology Siesta Key Colorations Spray
Art Anthology Peacock Colorations Spray
Art Anthology Timeless Colorations Spray
Art Anthology Juicy Colorations Spray
Any gold light mistable spray
Texture paste
Stencils
Stamps (script)
Archival Ink Black
White Gesso
Glue choice
Melange stones
Glass glitter and beads
Face focal or whatever you choose as a focal
Art Anthology
Art Anthology is a manufacturer of dimensional mediums.\n\nCome chat with us in our Facebook Group: Art Anthology Adventures in Art