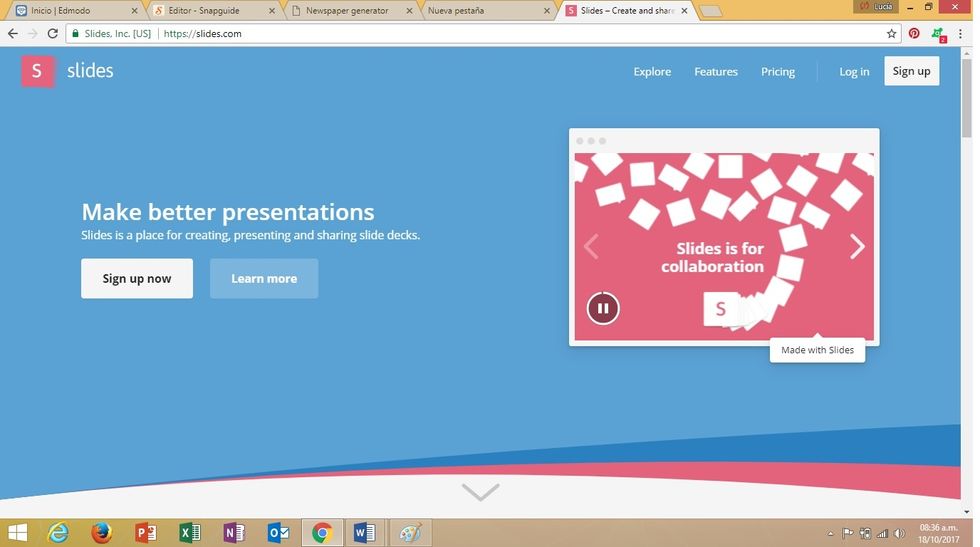 Once you enter: www.slide.com, you will get to this site.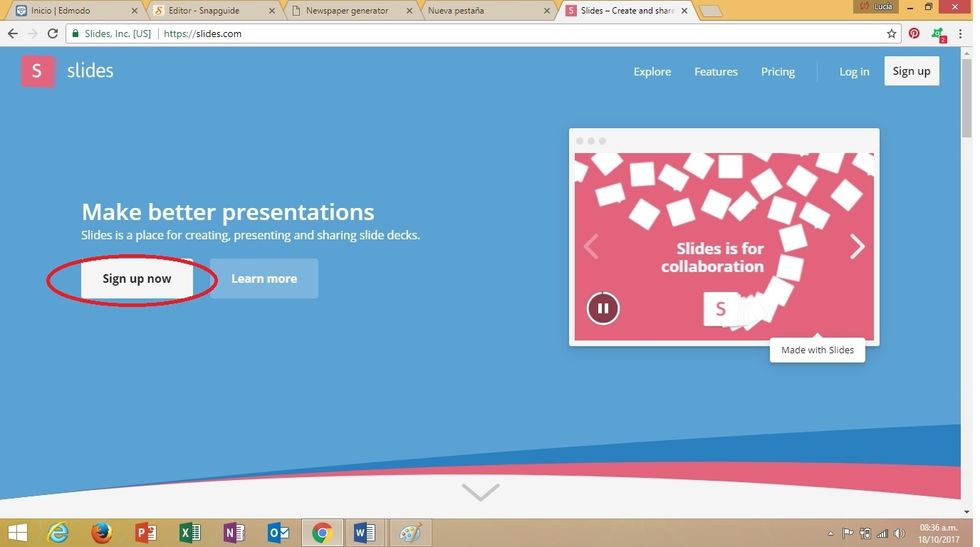 Click on 'SIGN UP NOW'.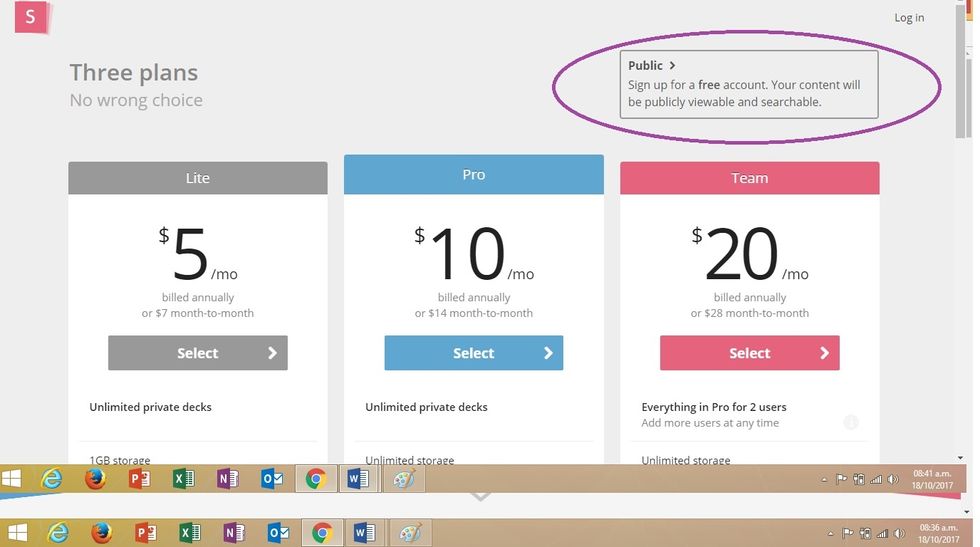 You will get to this site. Here you have to click on the box which is above in oder to create a free acount.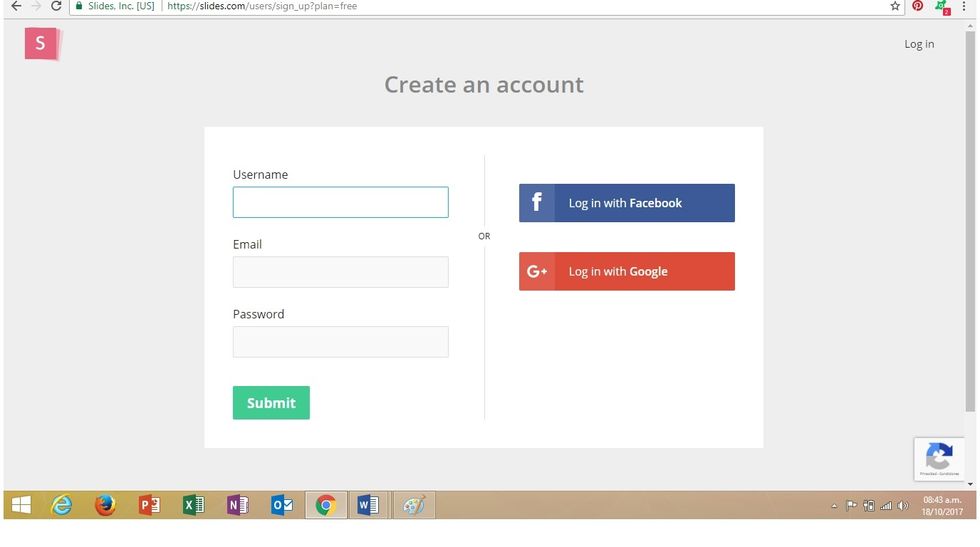 Here, you can SING UP by creating an account or you can LOG IN with Facebook or Google if you happen to have the corresponding account.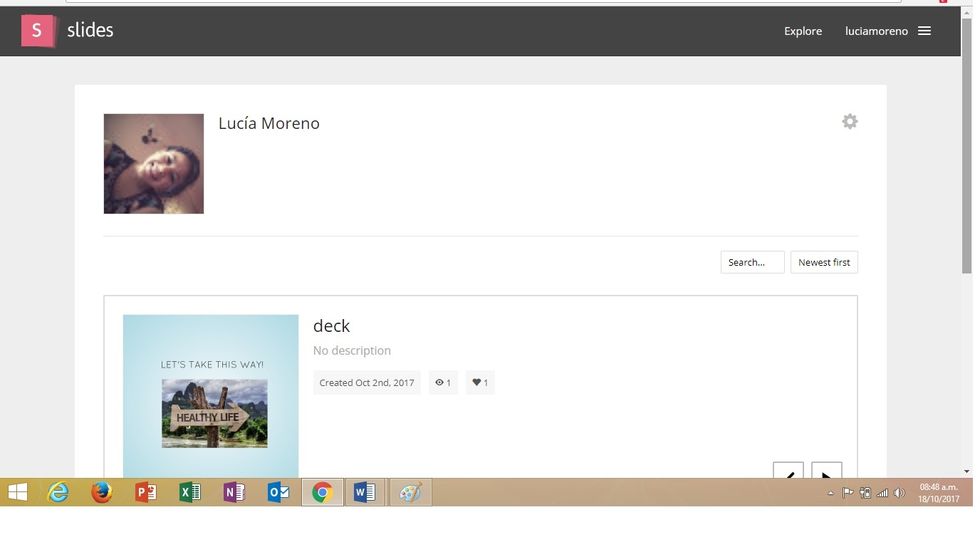 Your profile will look similar to this one. There, if you want, you can add a picture.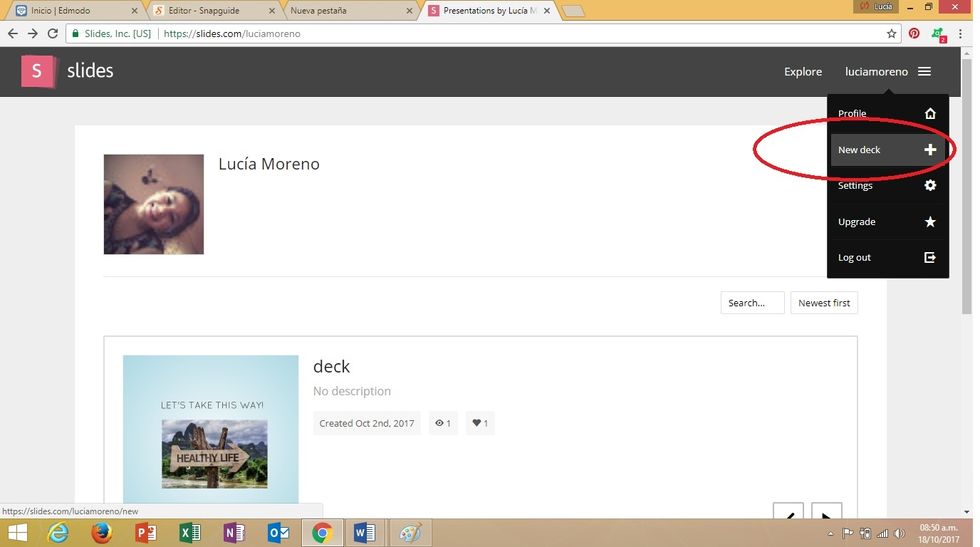 Click on your name account which is above on th right and a window will appear. CLICK on NEW DECK.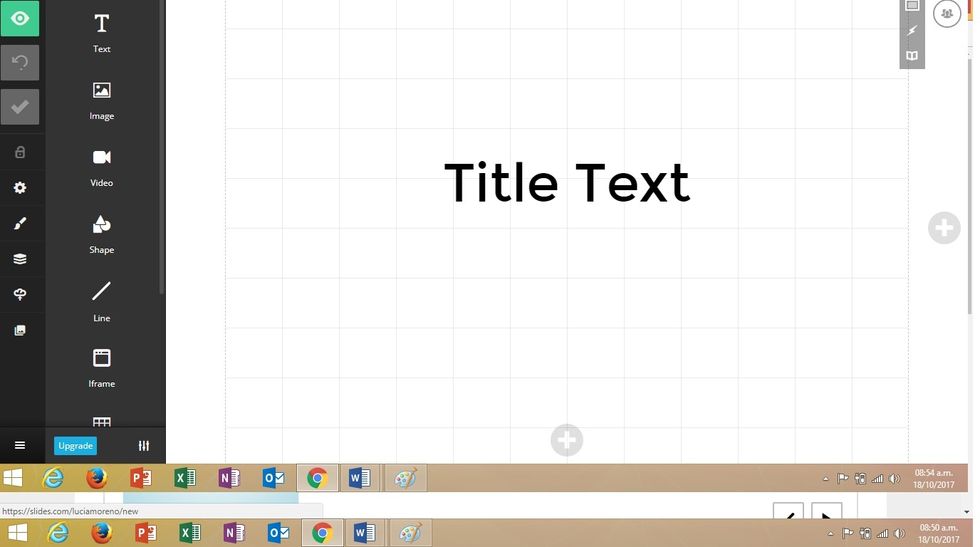 You will get the following screen. Now are ready to create your presentation. You can enter the tittle to begin with.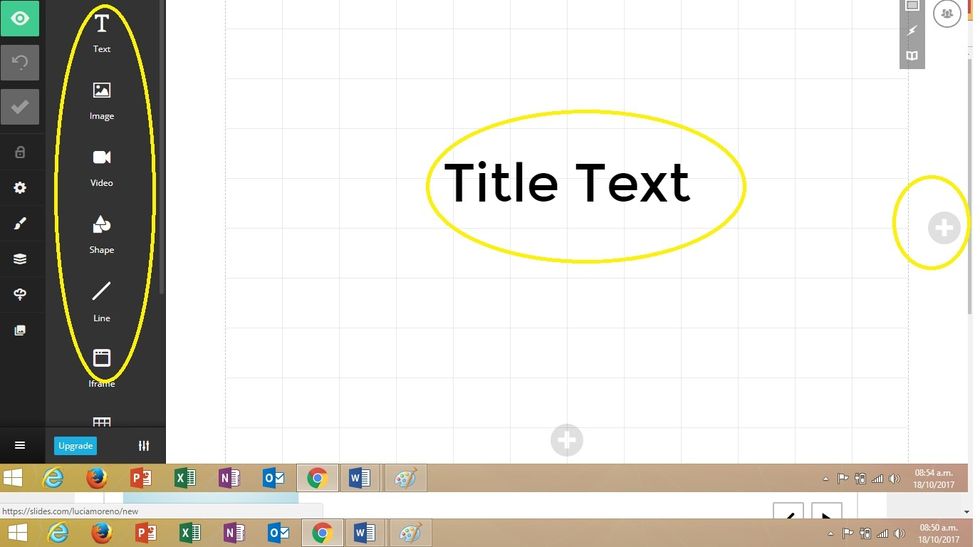 Vertically, you can see that there is a box full of tools. You can add pictures, videos from Youtube, shapes, texts to your presentation. Besides, you can add more slides by clicking on +.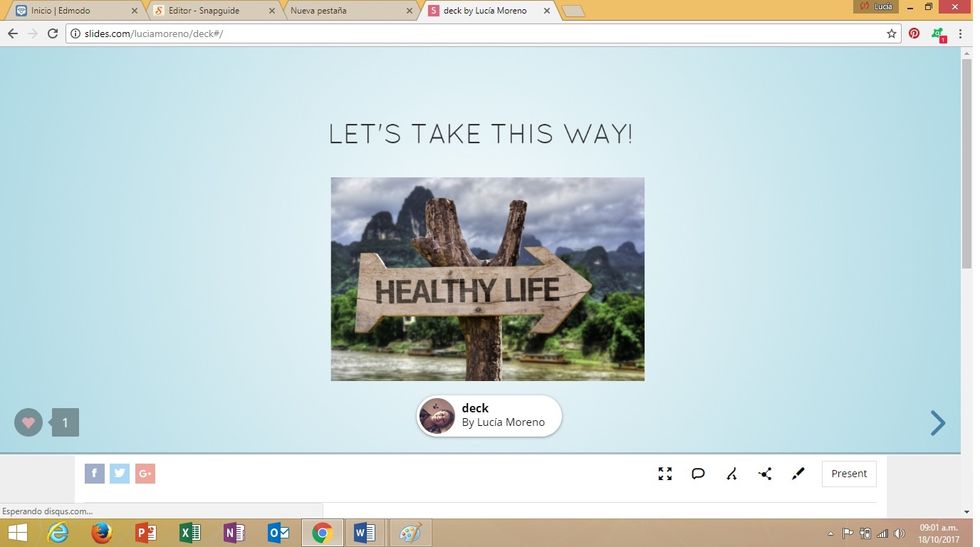 FINAL PRODUCT! Now is you turn! YOU CAN DO IT!
The creator of this guide has not included tools