This is a very unique cake that I made for a baby shower! Check out my website for other ideas! www.JustKaking.com
246
Pregnant Belly Cake Pictorial
This is a really neat cake that doesn't take a lot of experience! You can be as creative as you want with the design! Visit my website at www.JustKaking.com
Crumb coat the entire cake using the buttercream icing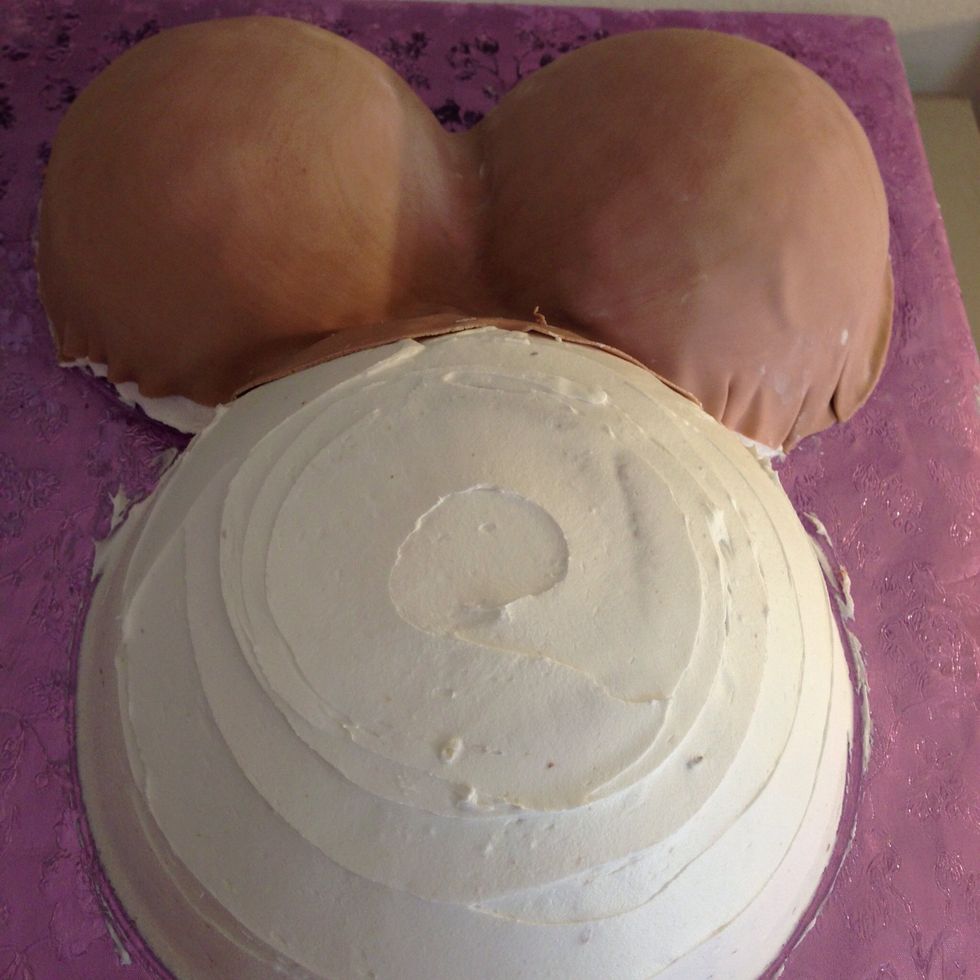 Color fondant a flesh tone color for the breast part. Roll the fondant on and cover the top portion.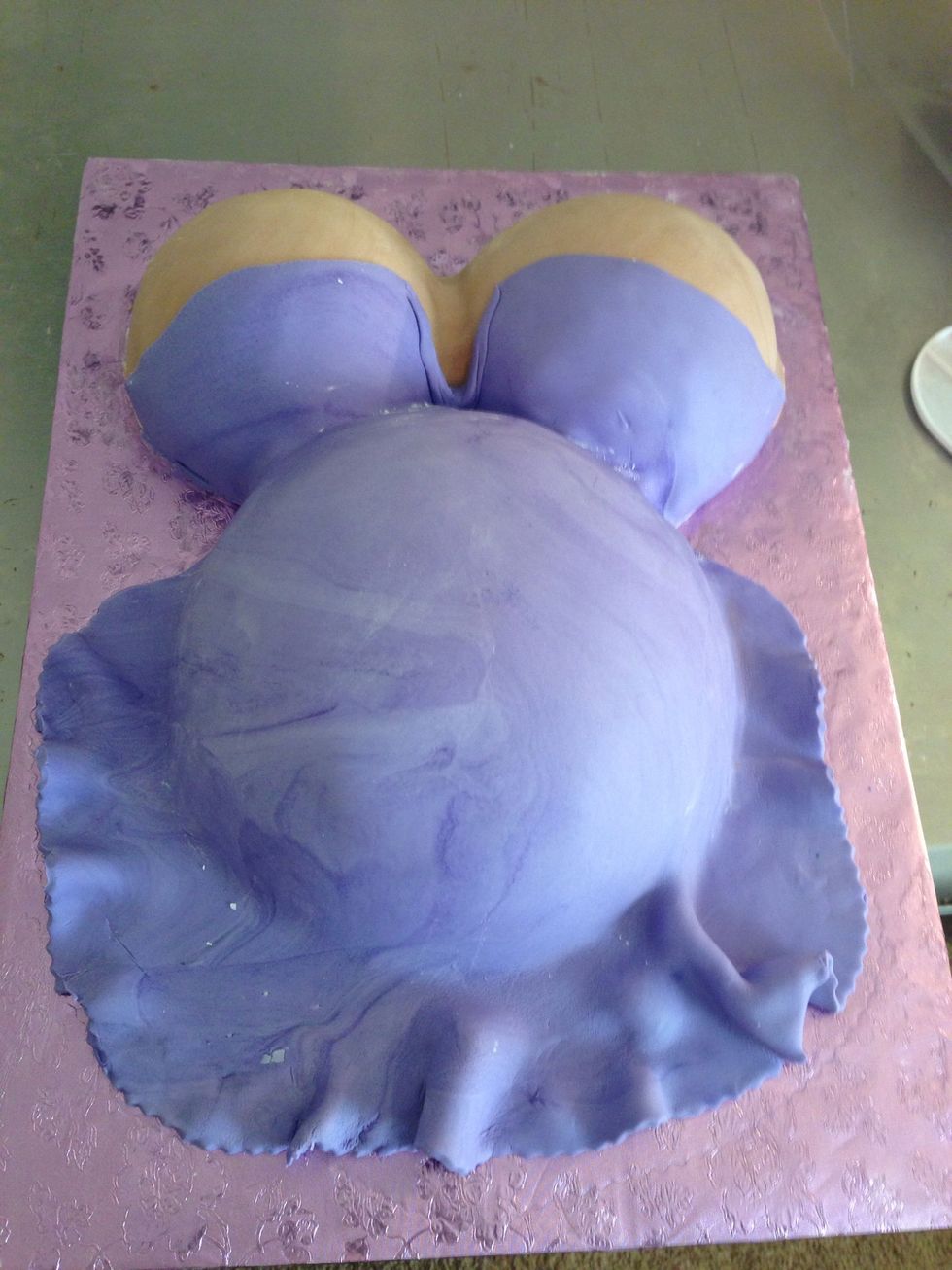 Decide what color you want to use for the dress and color the fondant. Roll it out and cover the top part and the belly. Trim excess.
Add gum paste bow and other decor to finish off the look. I used a pearl mold to add a string of pearls.
Fondant
Wilton sports ball pan (Soccer)
Wilton 3D sports ball pan (2 pieces)
Buttercream icing
Gum paste
Cake board
Rolling pin