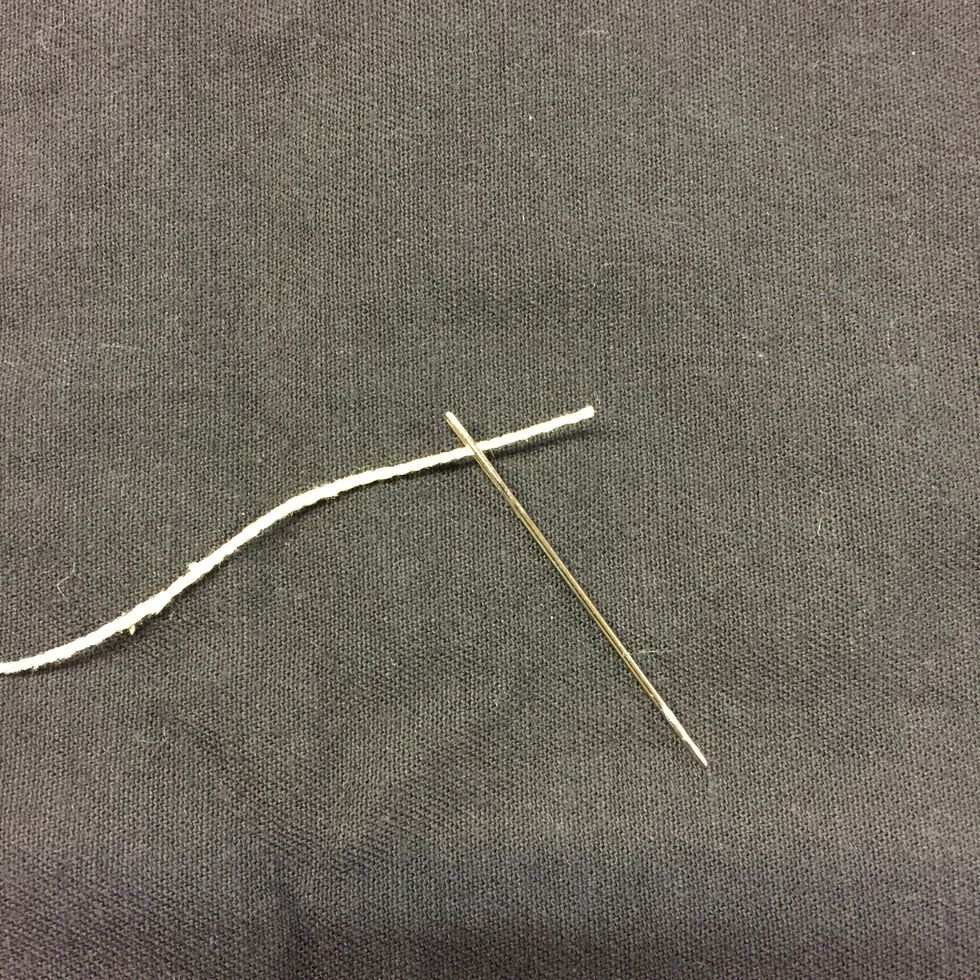 Thread your needle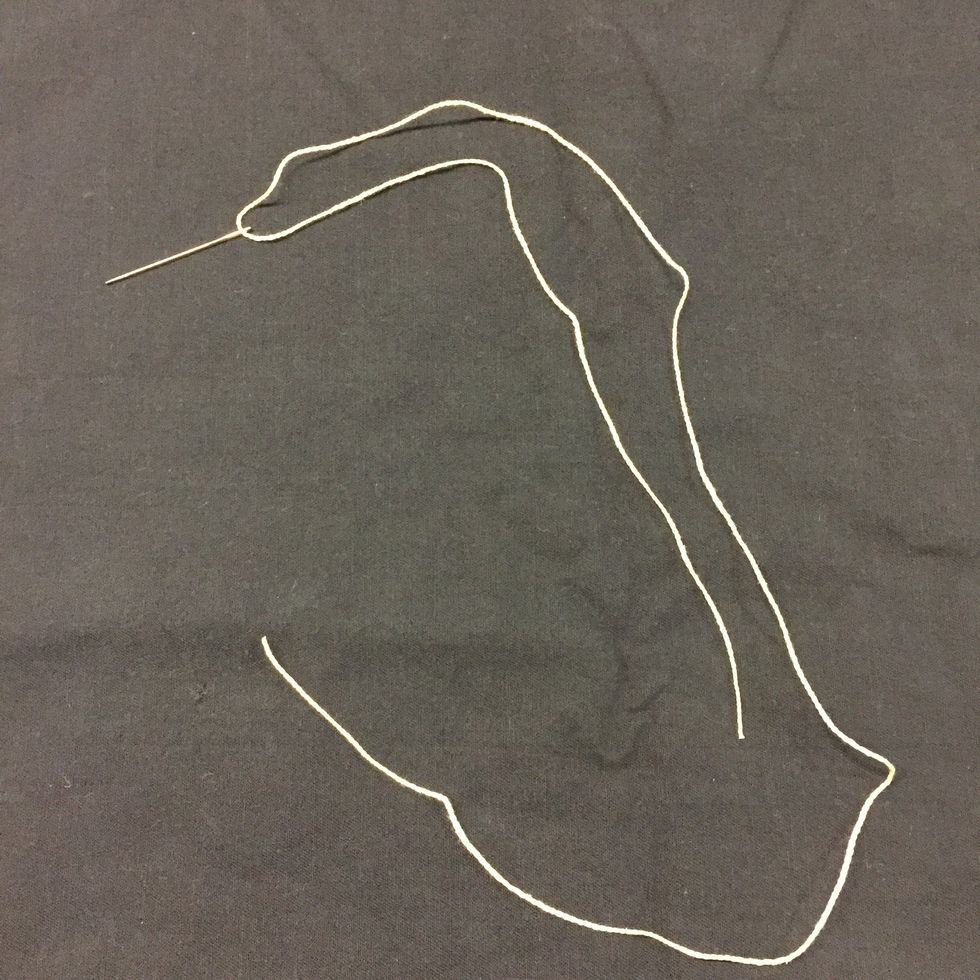 Make sure one tail is longer than the other
Knot the long tail. Make a loop like you're tying your shoes
Make a second loop and pull this on top of your first knot.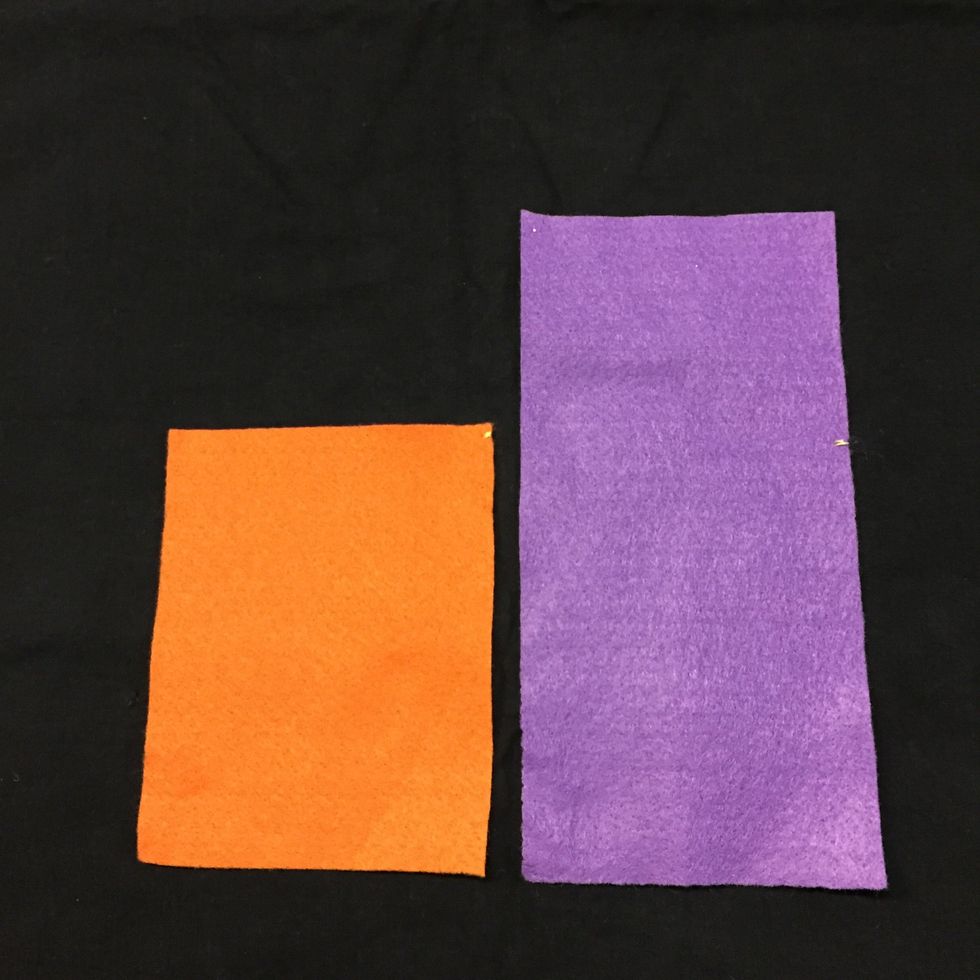 The orange will be your front and the purple will come over and button your pouch closed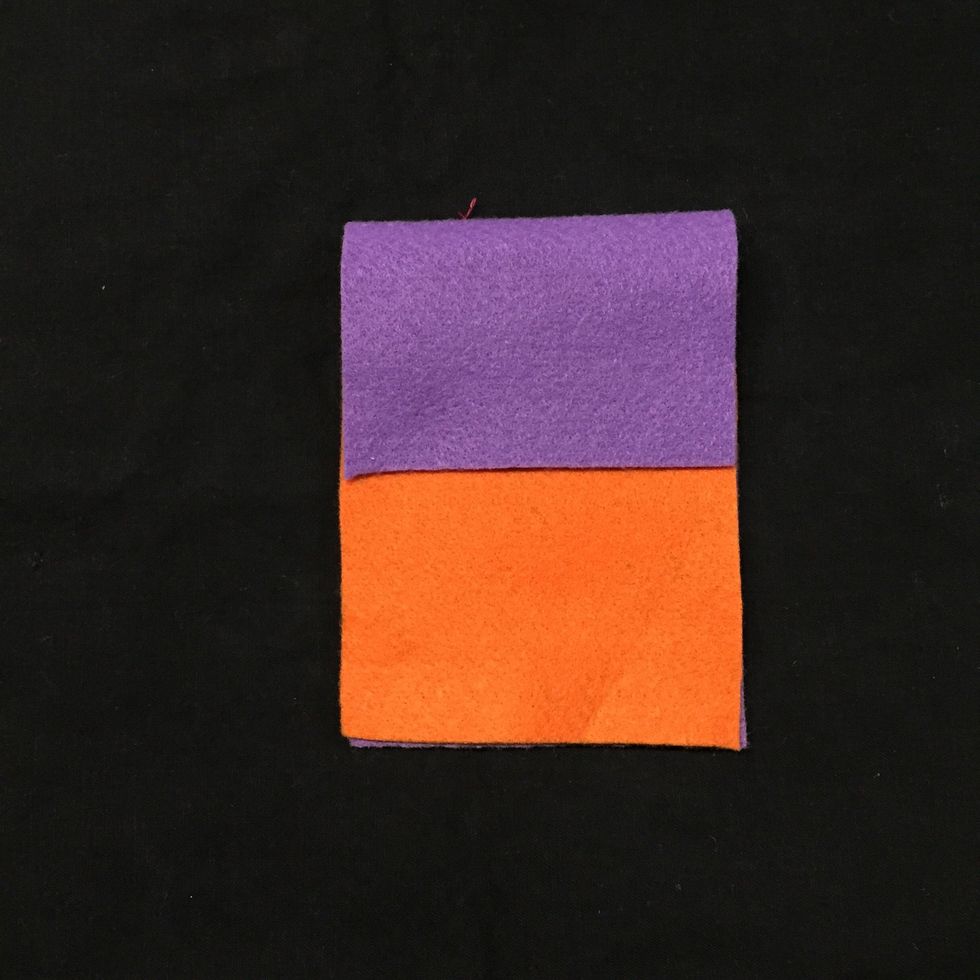 Like this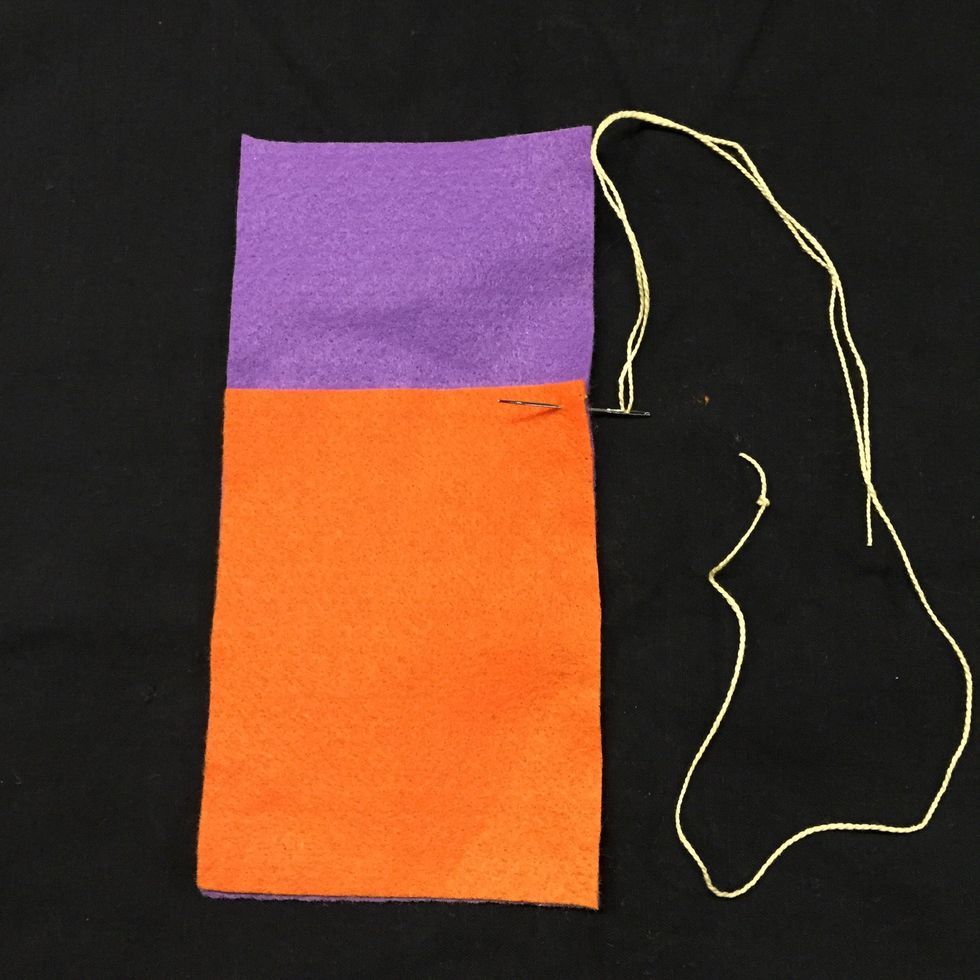 Start in the top corner. Come up through both felt pieces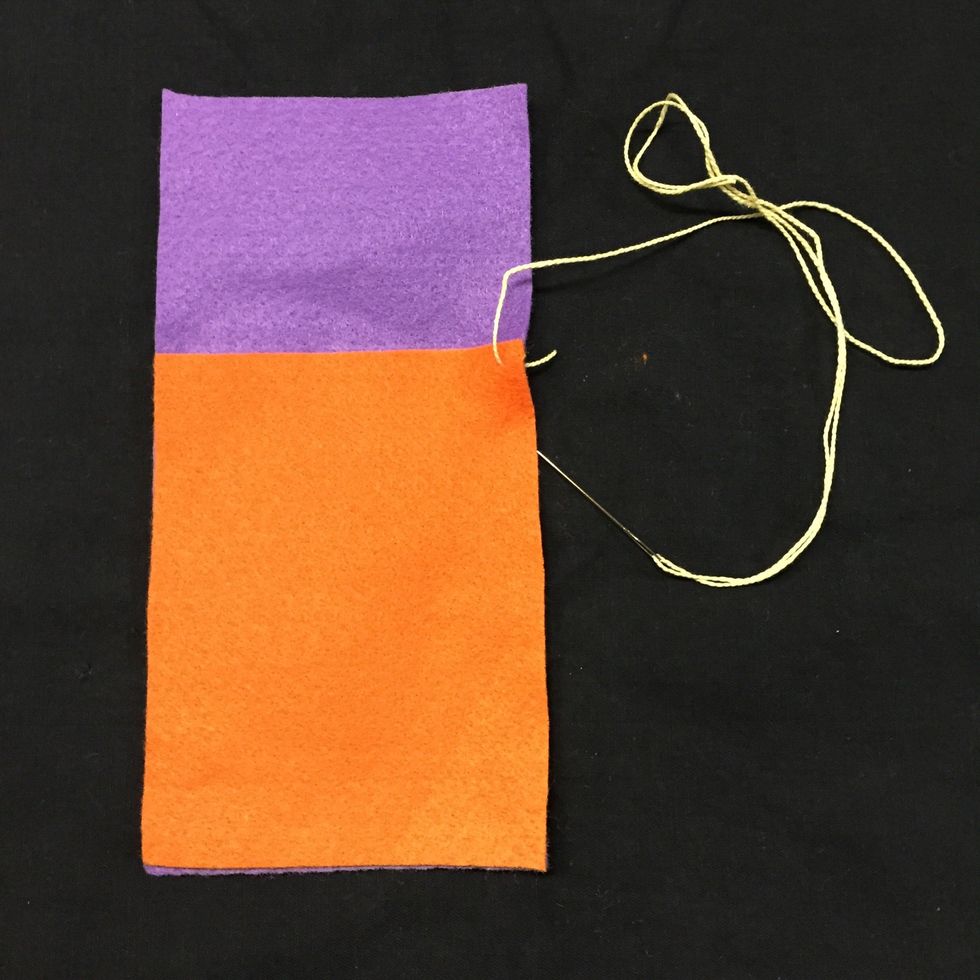 Once you pull your thread up, go below and come up again right next to your last stitch
Keep doing this same stitch over and over...up from below, then pull your thread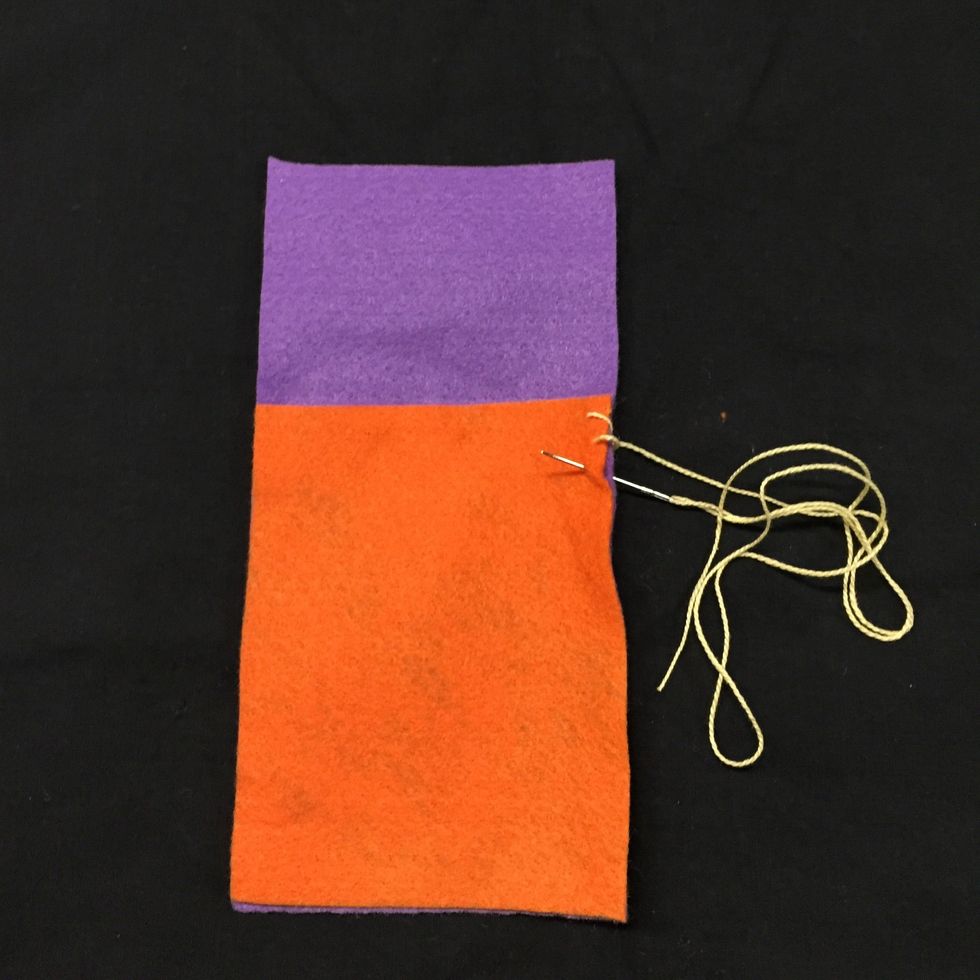 Up from below, pull your thread
Keep going
You might need to add a new piece of thread. If you do, simply knot this piece and cut it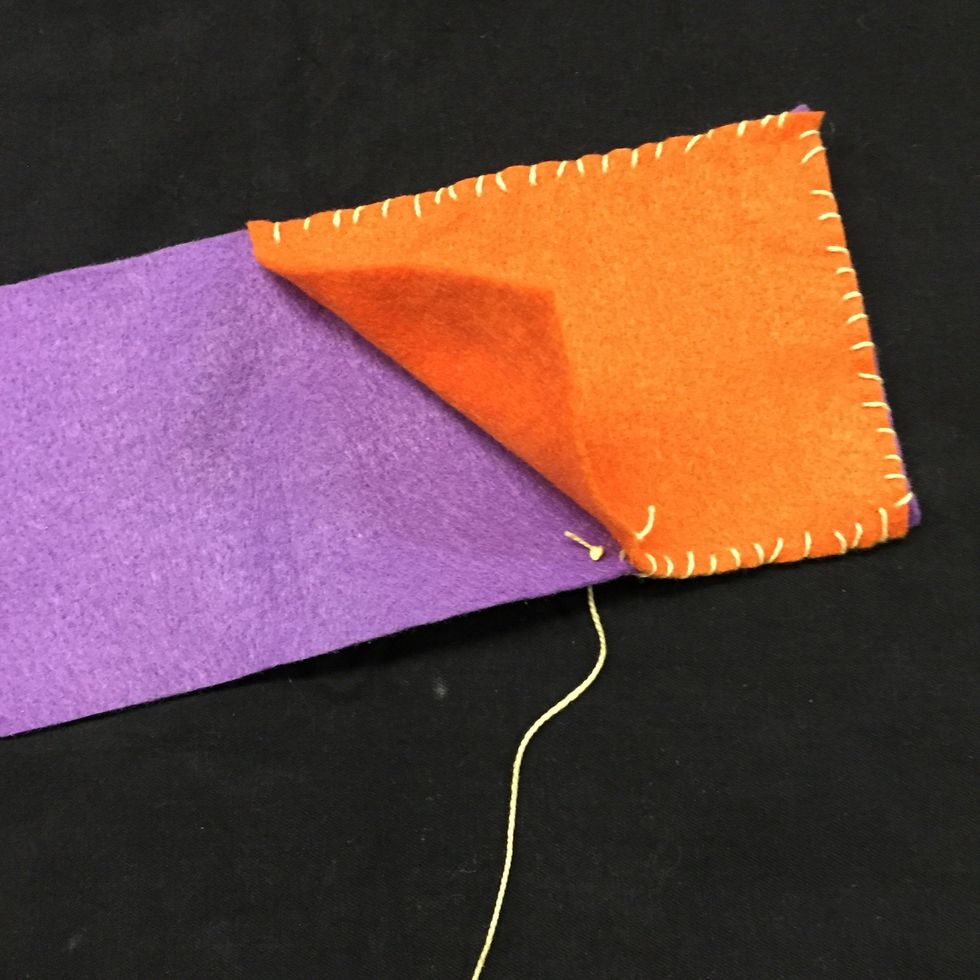 Start your new thread from the inside to hide your knot. Then do the same thing again...up from below, pull your thread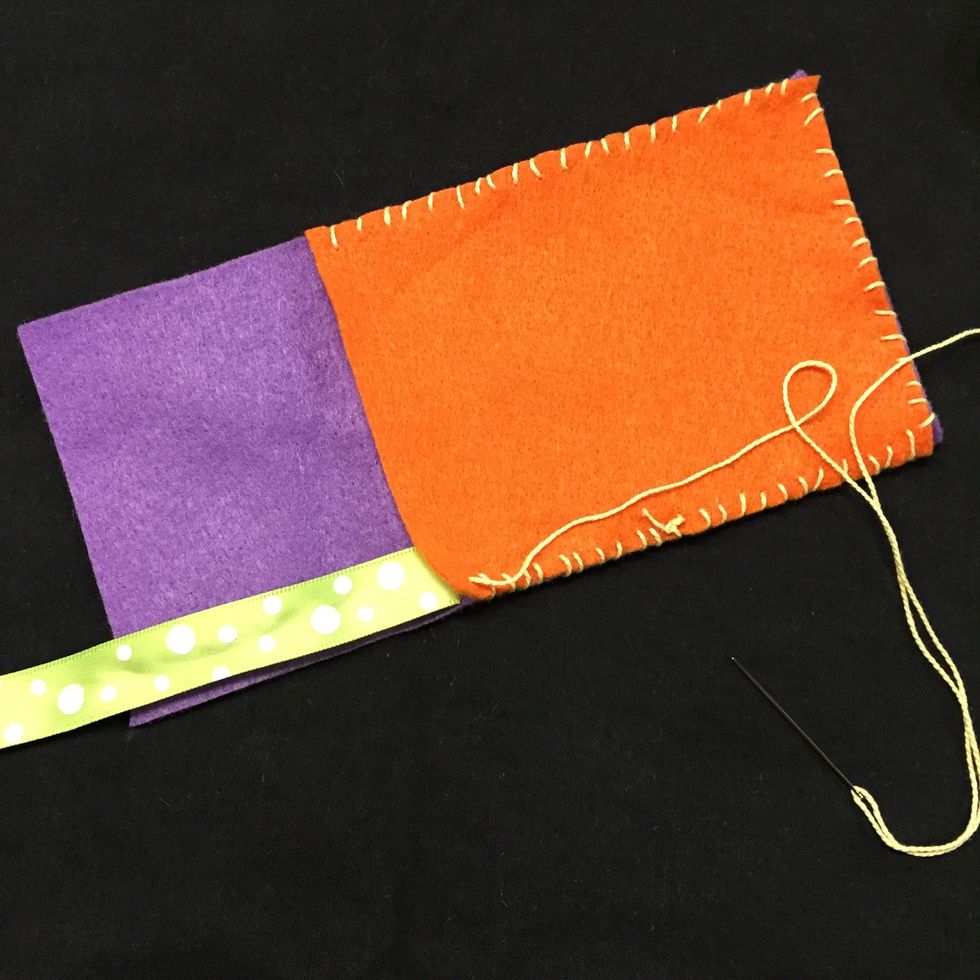 When you get to the end, add your ribbon and make a few stitches to secure it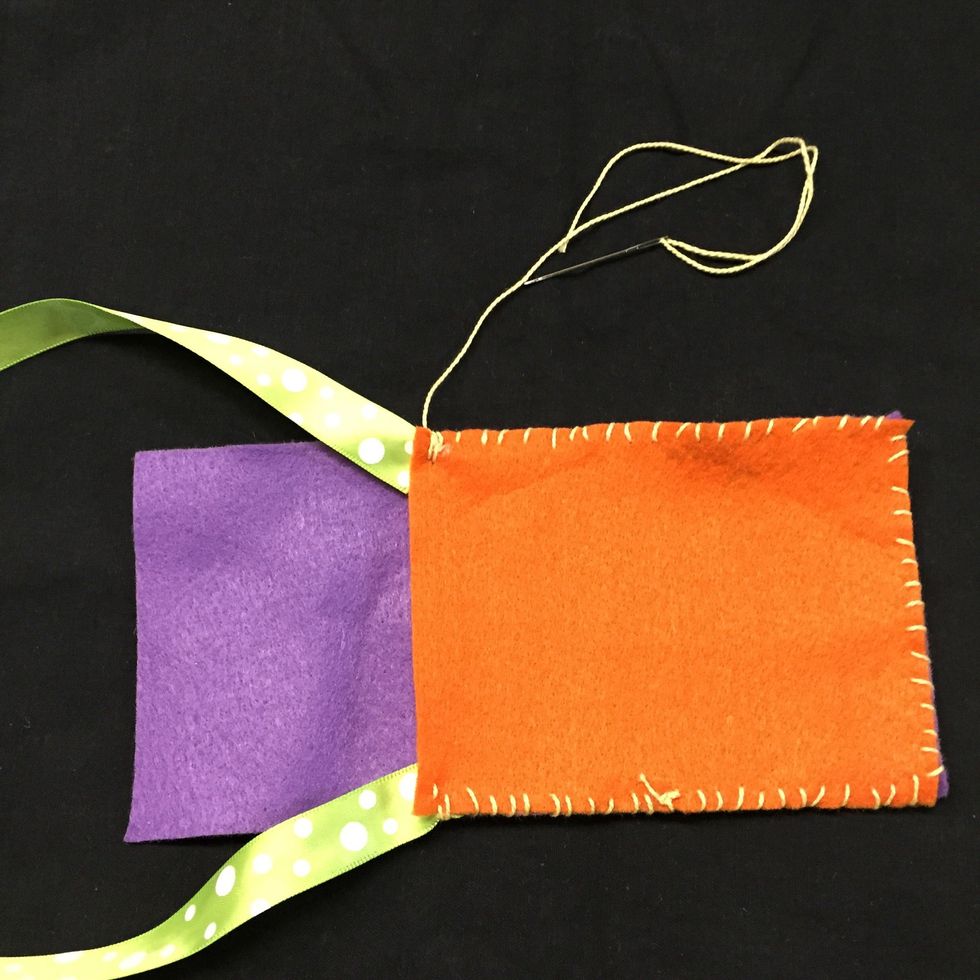 Do the same thing on the other side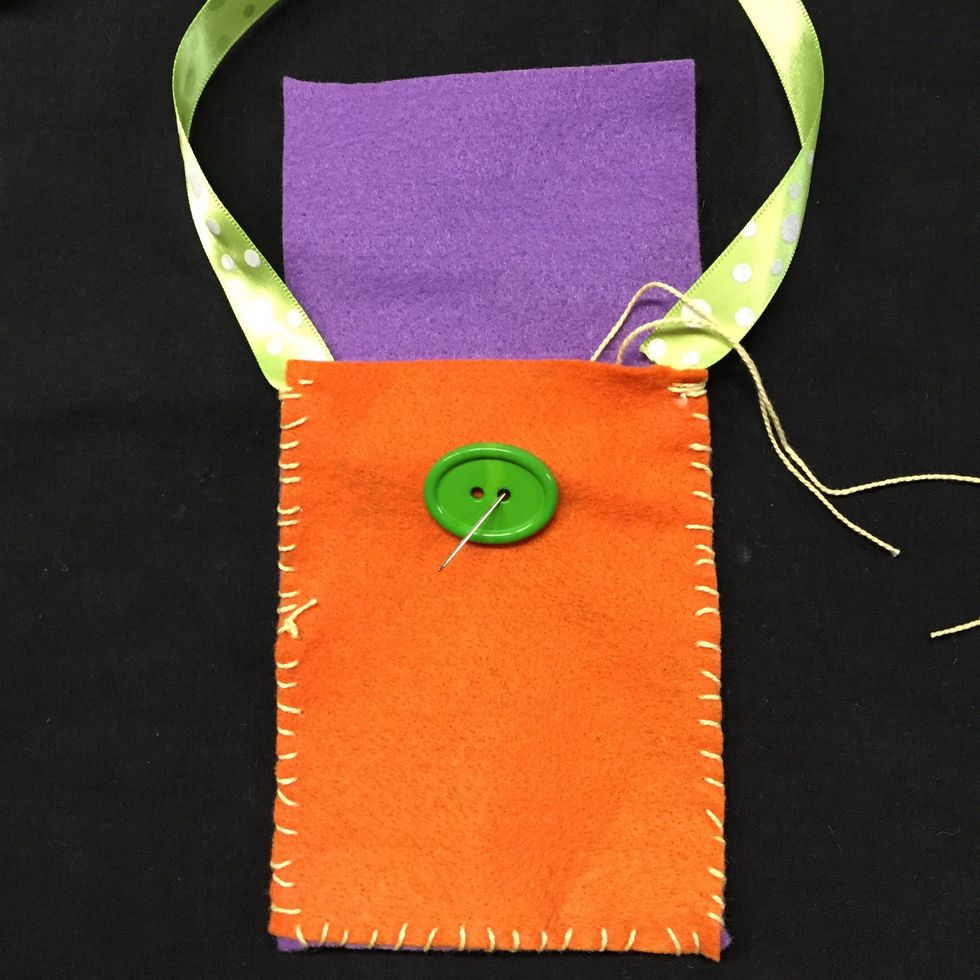 Now sew a button on the front piece. Make sure you go down about one inch to place it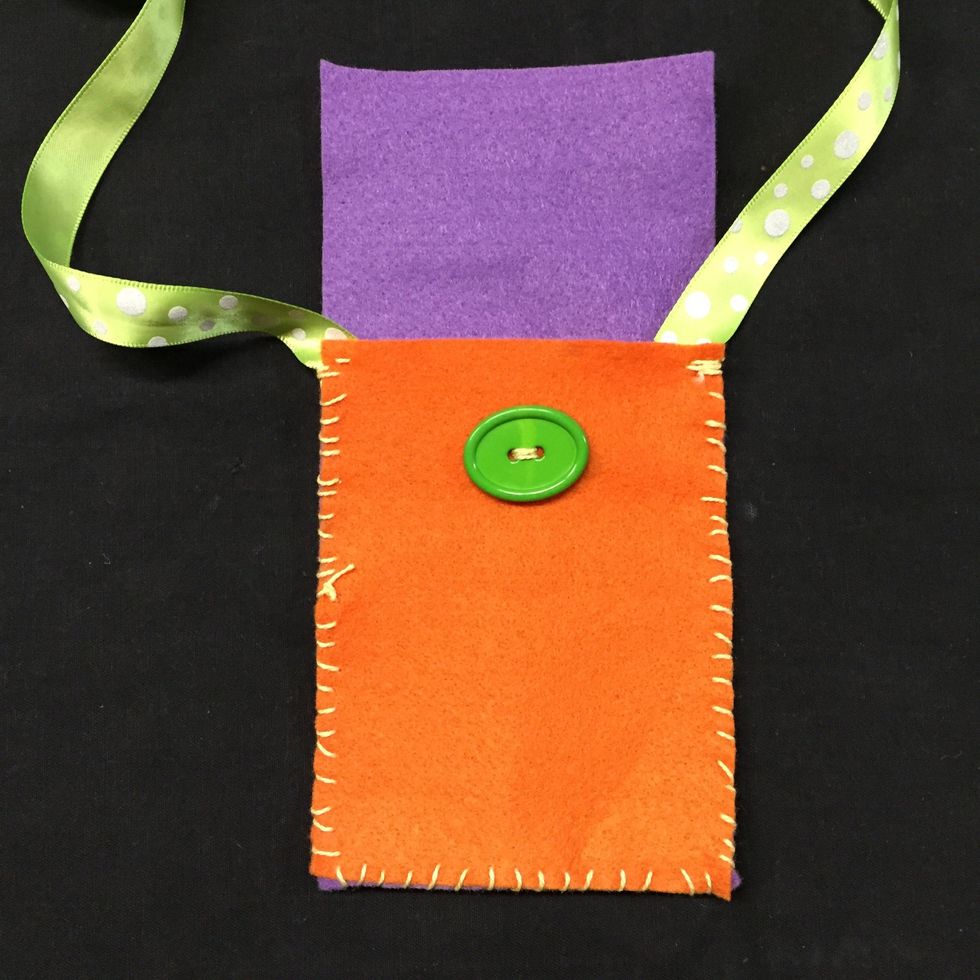 Looking good! You're almost done.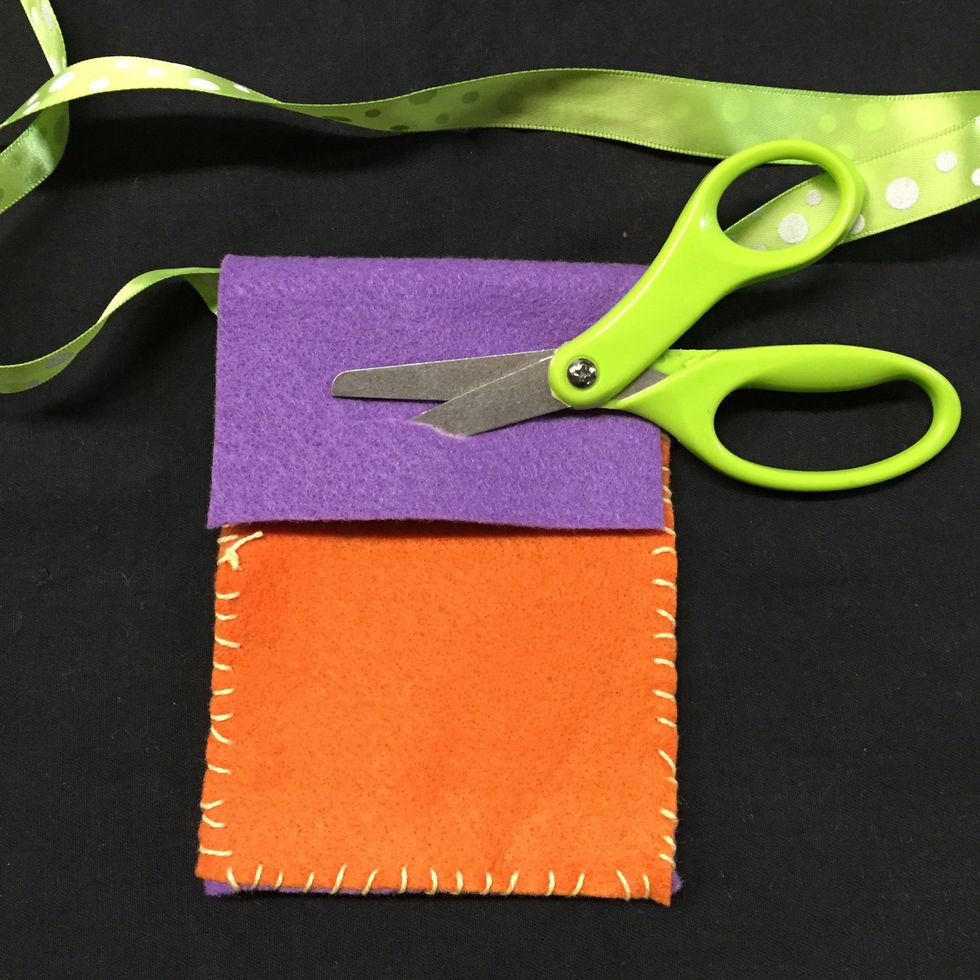 Have your teacher cut a slit in the top flap
Beautiful!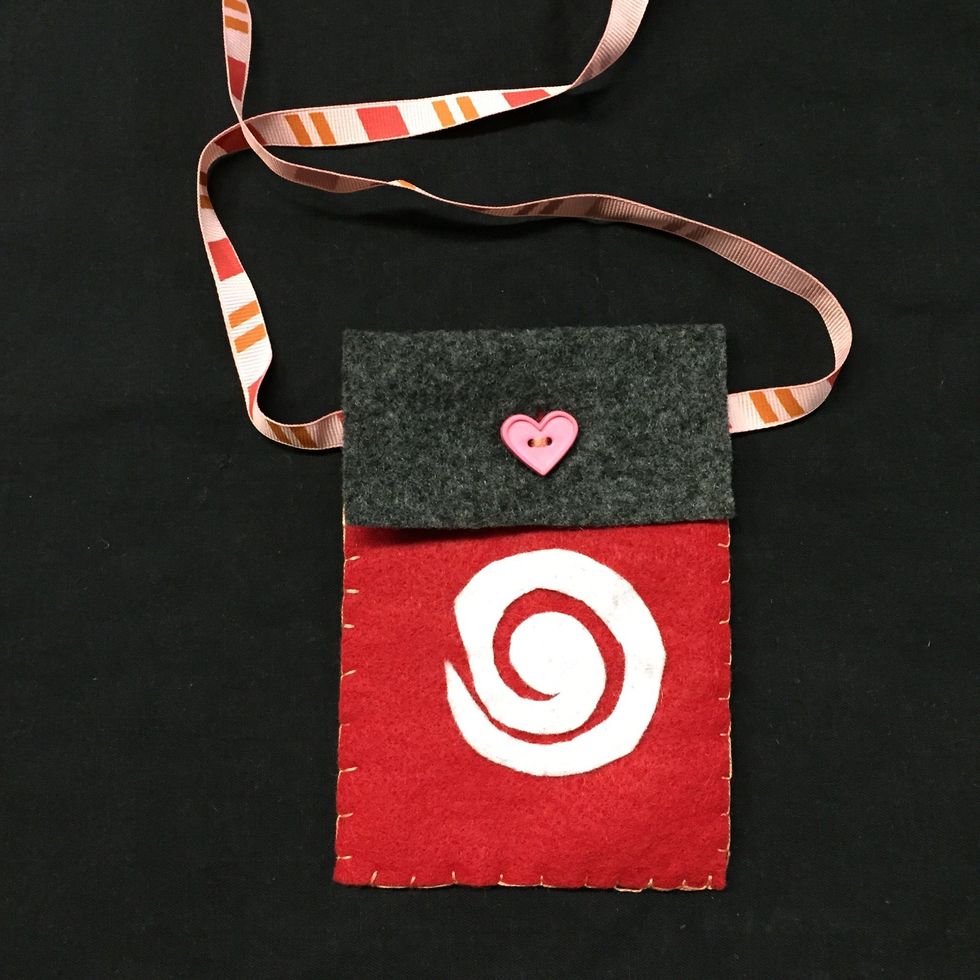 You can also add designs to your front piece, but you need to sew this on before putting your pouch together. Congratulations on a job well done!
1.0 1 felt piece 4" by 5-1/2
1.0 1 felt piece 4" by 7-1/2
Needle
Embroidery type of thread
Scissors
Button
30" of ribbon