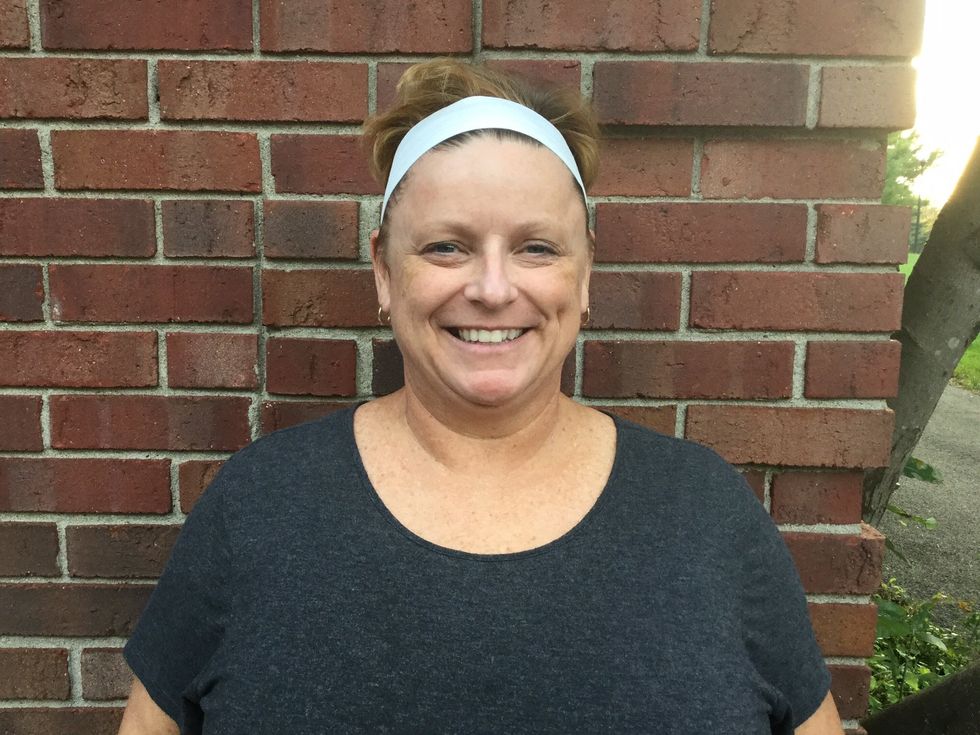 Before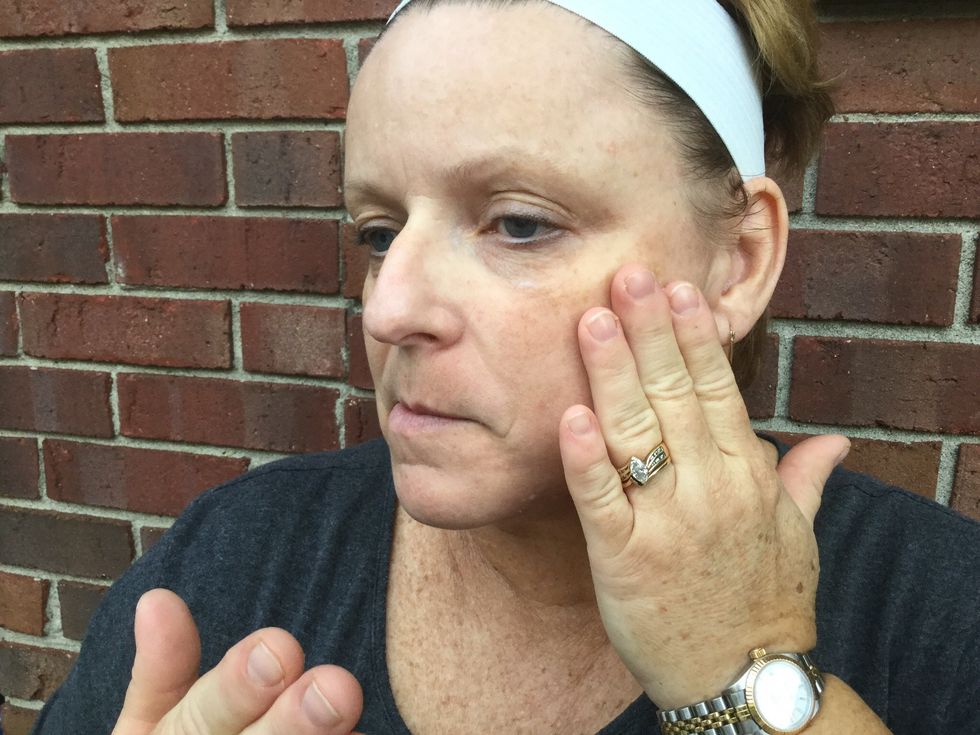 Apply a matte face and eye primer over your entire face.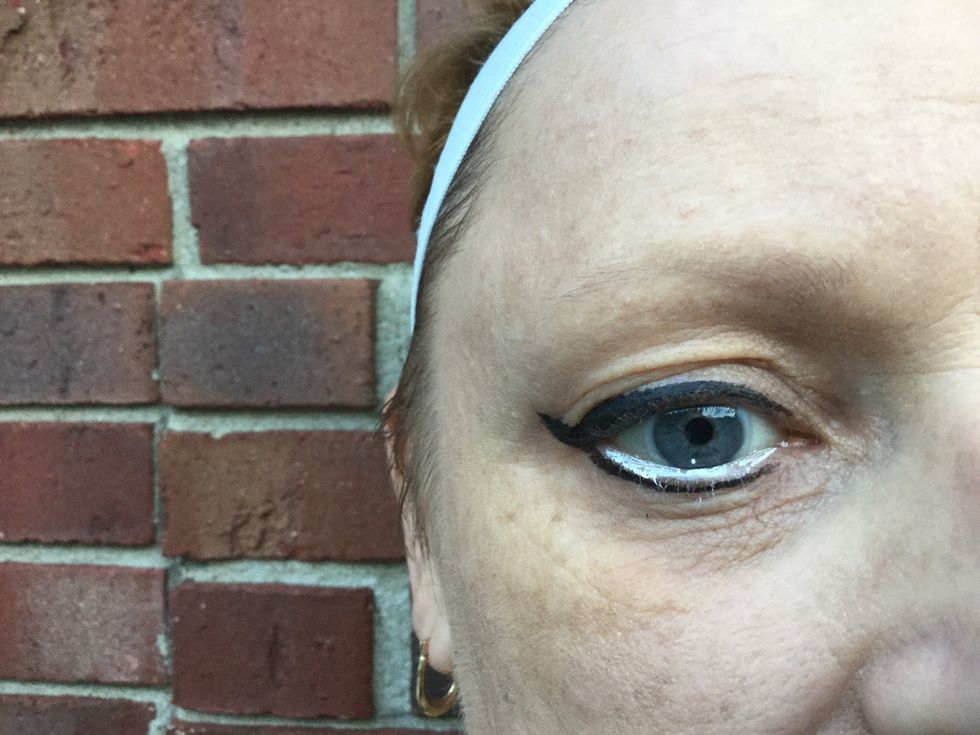 Next, apply liquid black eyeliner to create a winged look. Line your waterline with white liquid eyeliner.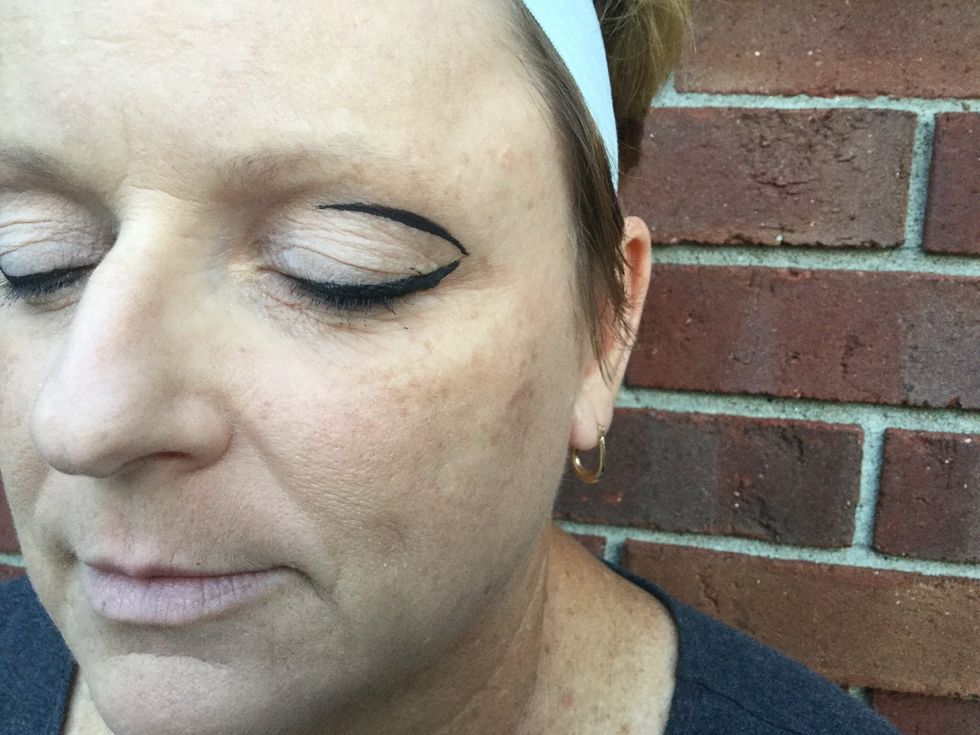 Create a cut crease slightly above your natural crease line with black eyeliner.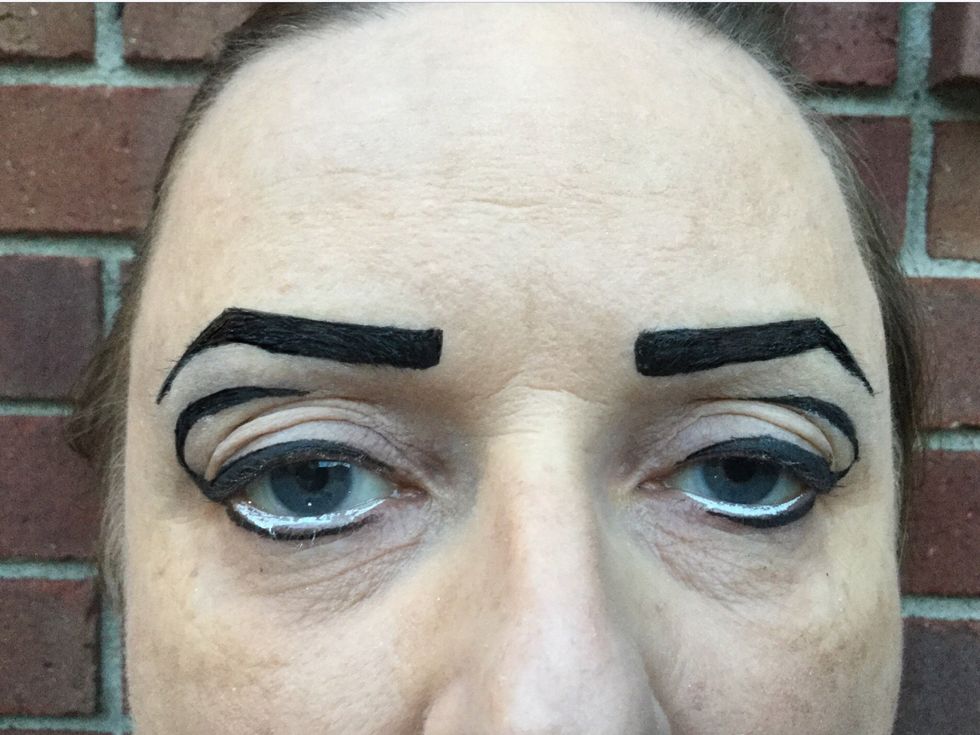 Using black paint, paint on sharp eyebrows.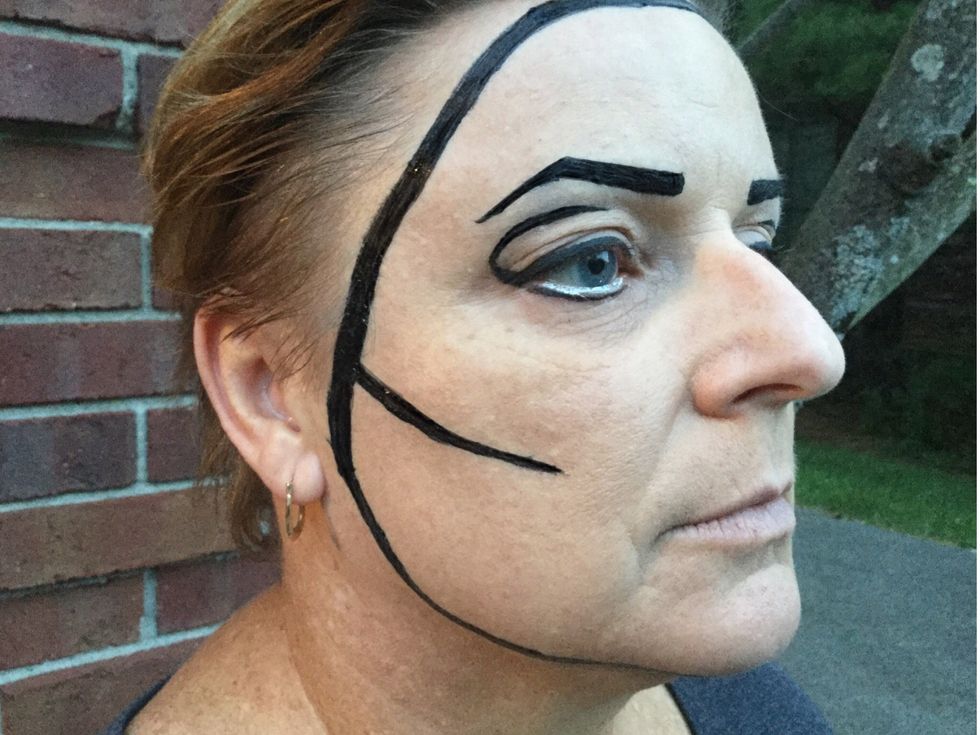 Contour face shape and cheekbones using the black paint.
Apply red lipstick and outline lips in the black paint. Outline your lips and nose in black, and create a white reflection look.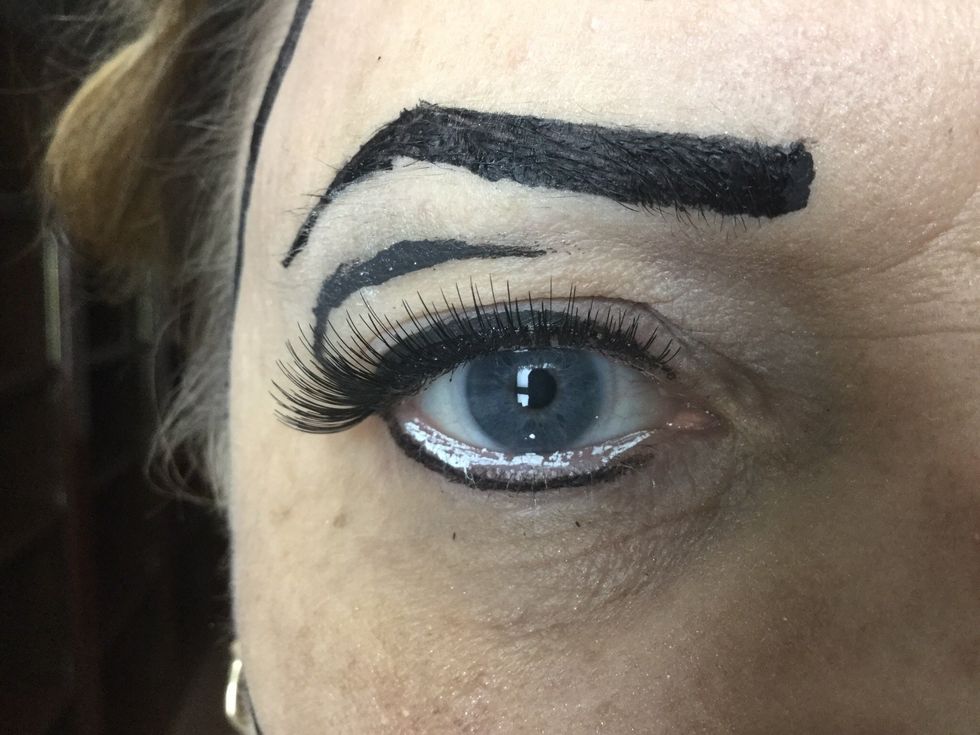 Next, adhere false eyelashes onto your eye.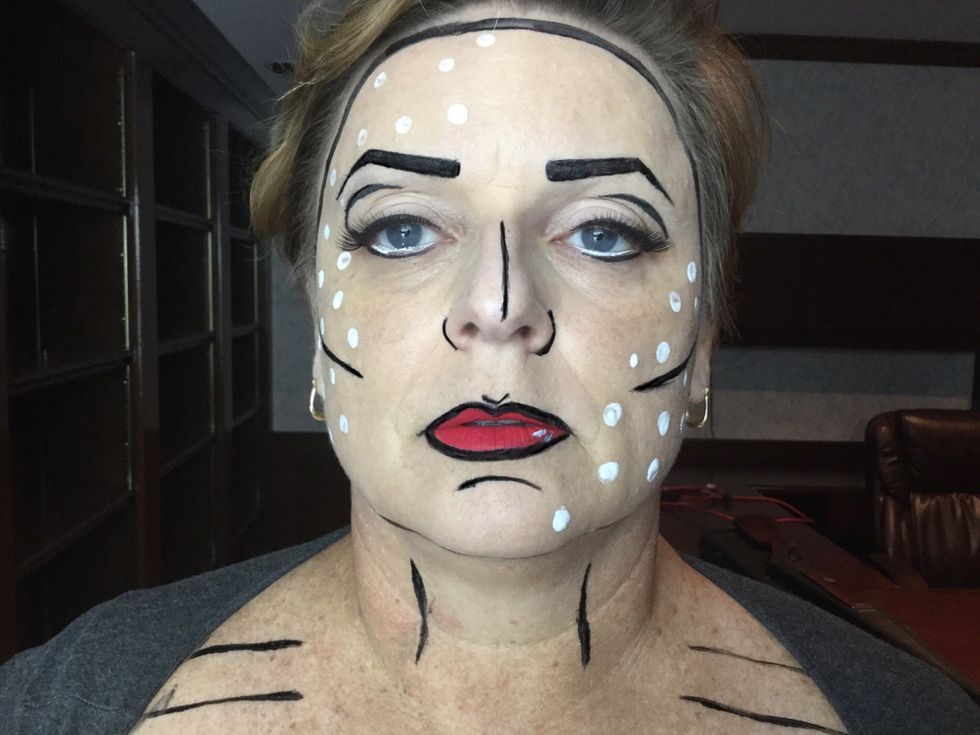 Outline neck lines in black paint. Dip the back of your paintbrush in white paint and dot your face in a diagonal line.
Add more dots to your neck in an even pattern.
Using blue eyeshadow, draw on tears under each eye. Outline the tears in black eyeliner.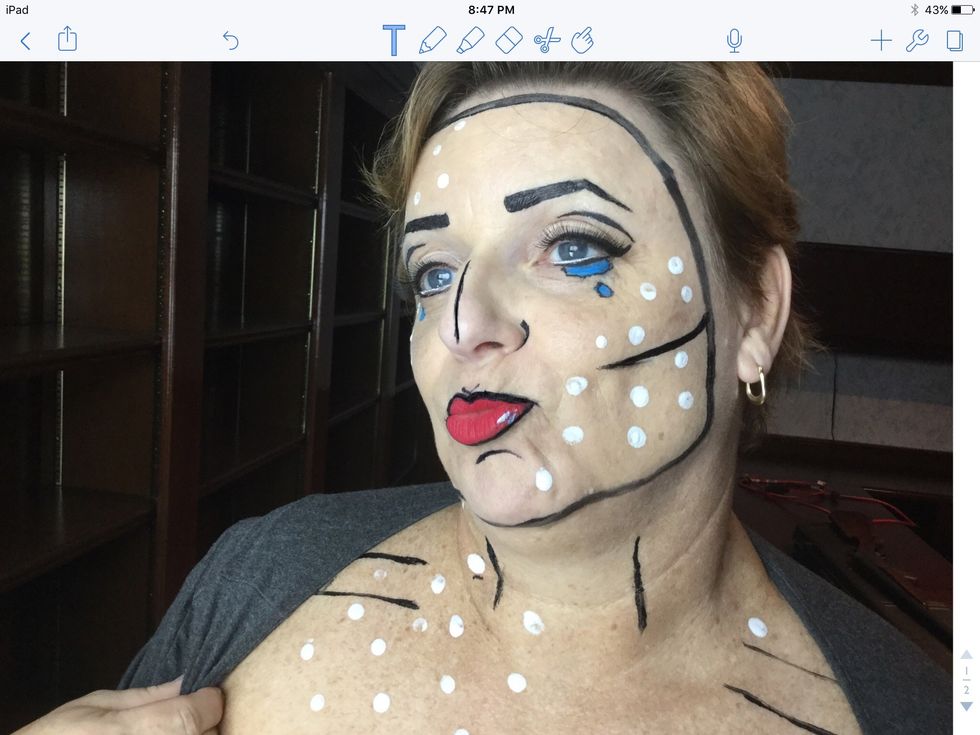 End result
Matte face and eye primer
Black liquid eyeliner
White liquid eyeliner
White washable paint
Black washable paint
Chiseled paint brush
Fake eyelashes
Matte red lipstick
Blue eyeshadow