How to create a planner dashboard with daniëlle
Create a Planner Dashboard With Daniëlle
34
Spray your paper with water, add a few drops of Minx and then move your paper. I used stonepaper because I love the effect you get with the Art Anthology products on this paper. Let it dry naturally.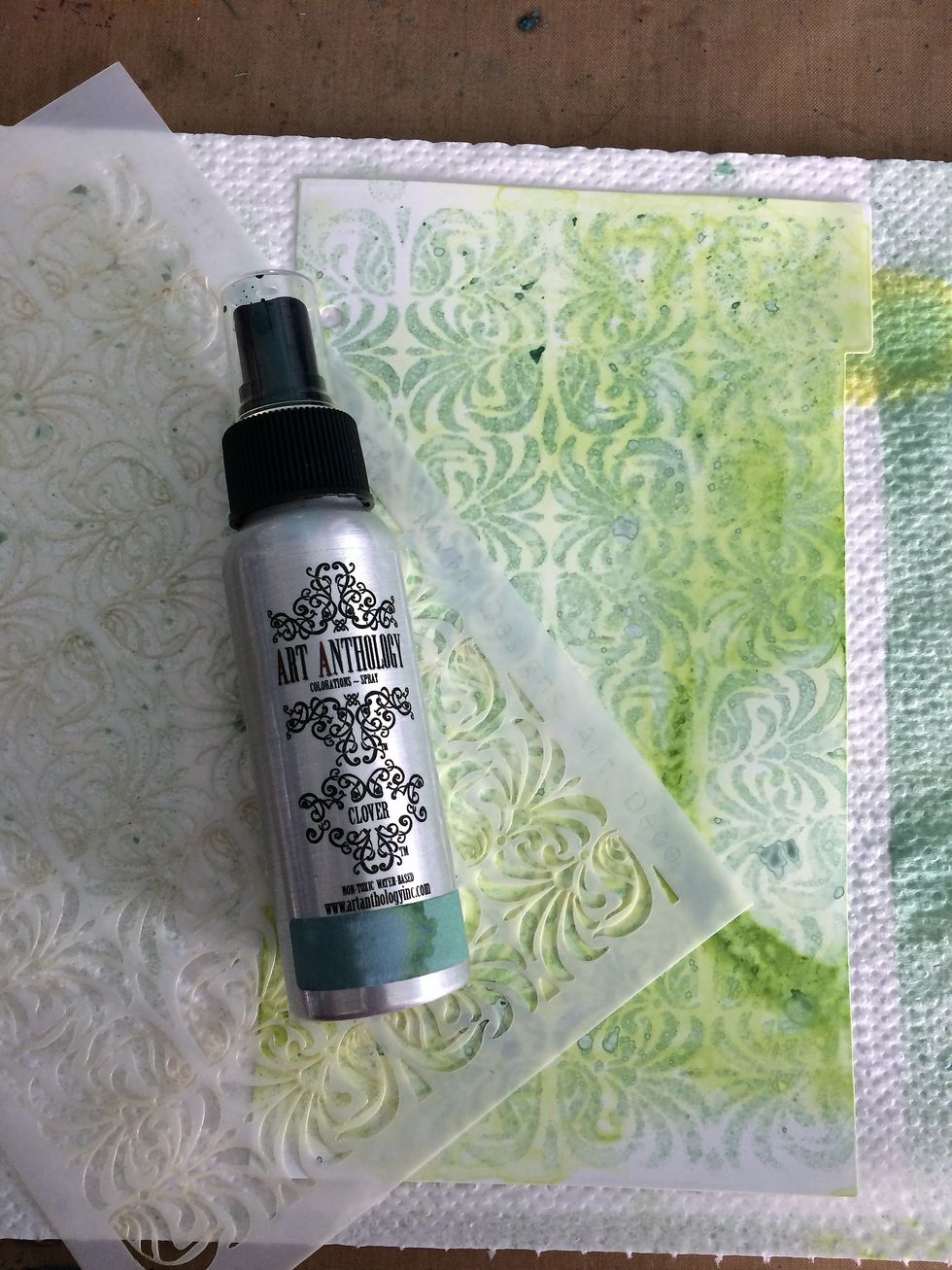 Using colorations clover, spray through the Art Deco stencil.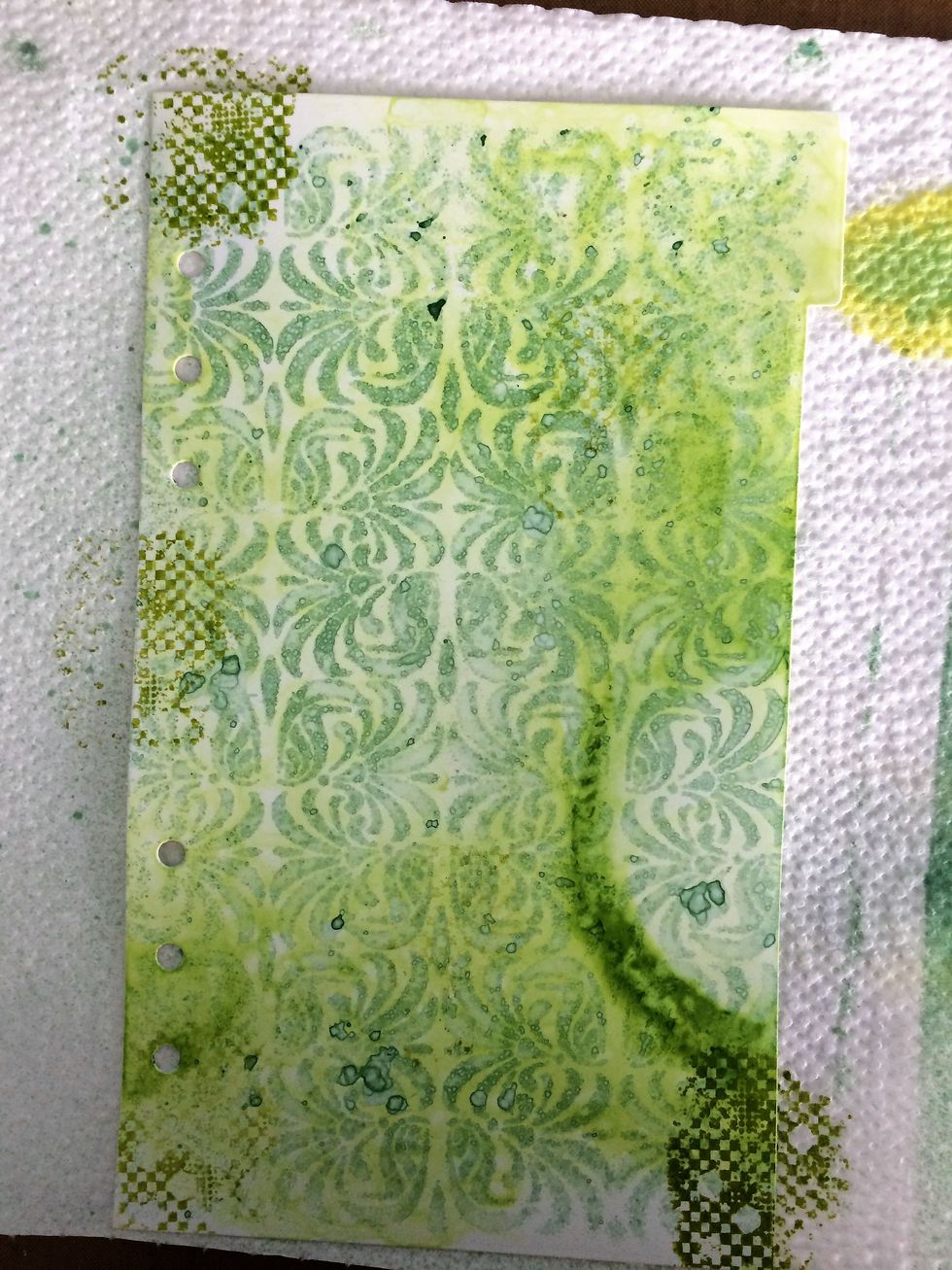 Add some stamping.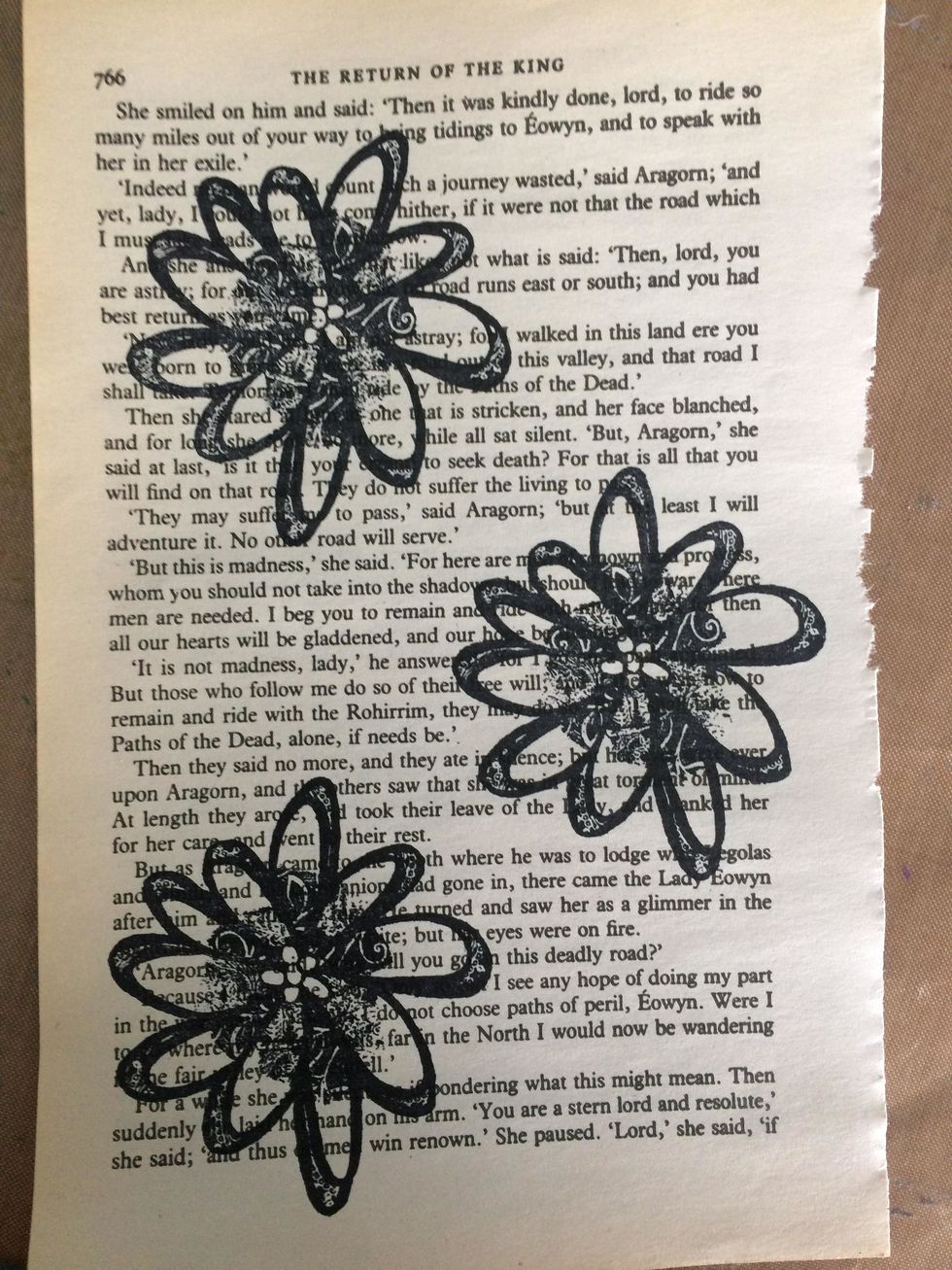 Add a few floral stamps to bookpaper. When you don't have stamping ink, you can use both colorations raider and velvet Tuxedo black.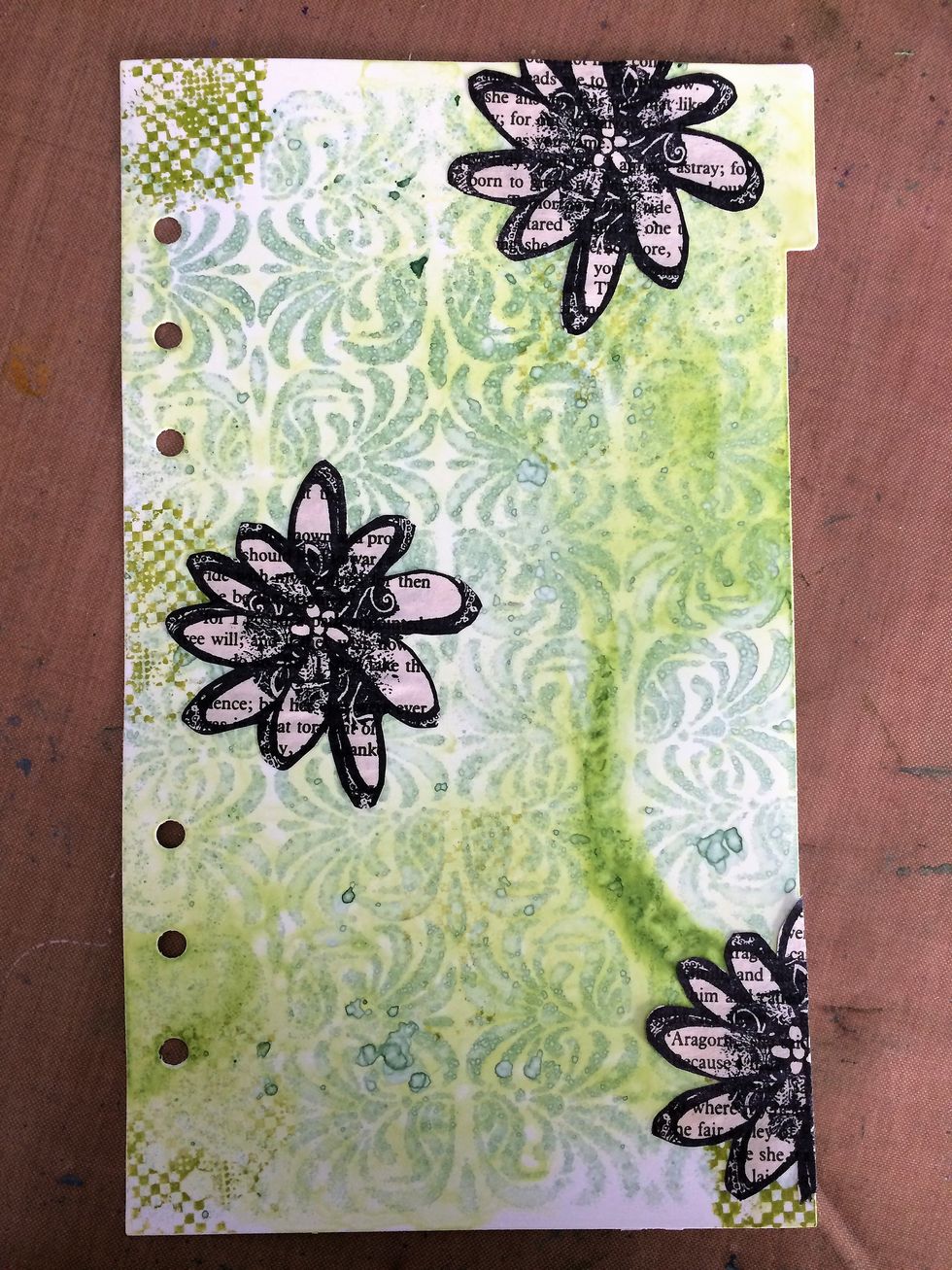 Cut out the flowers and glue them down to your paper.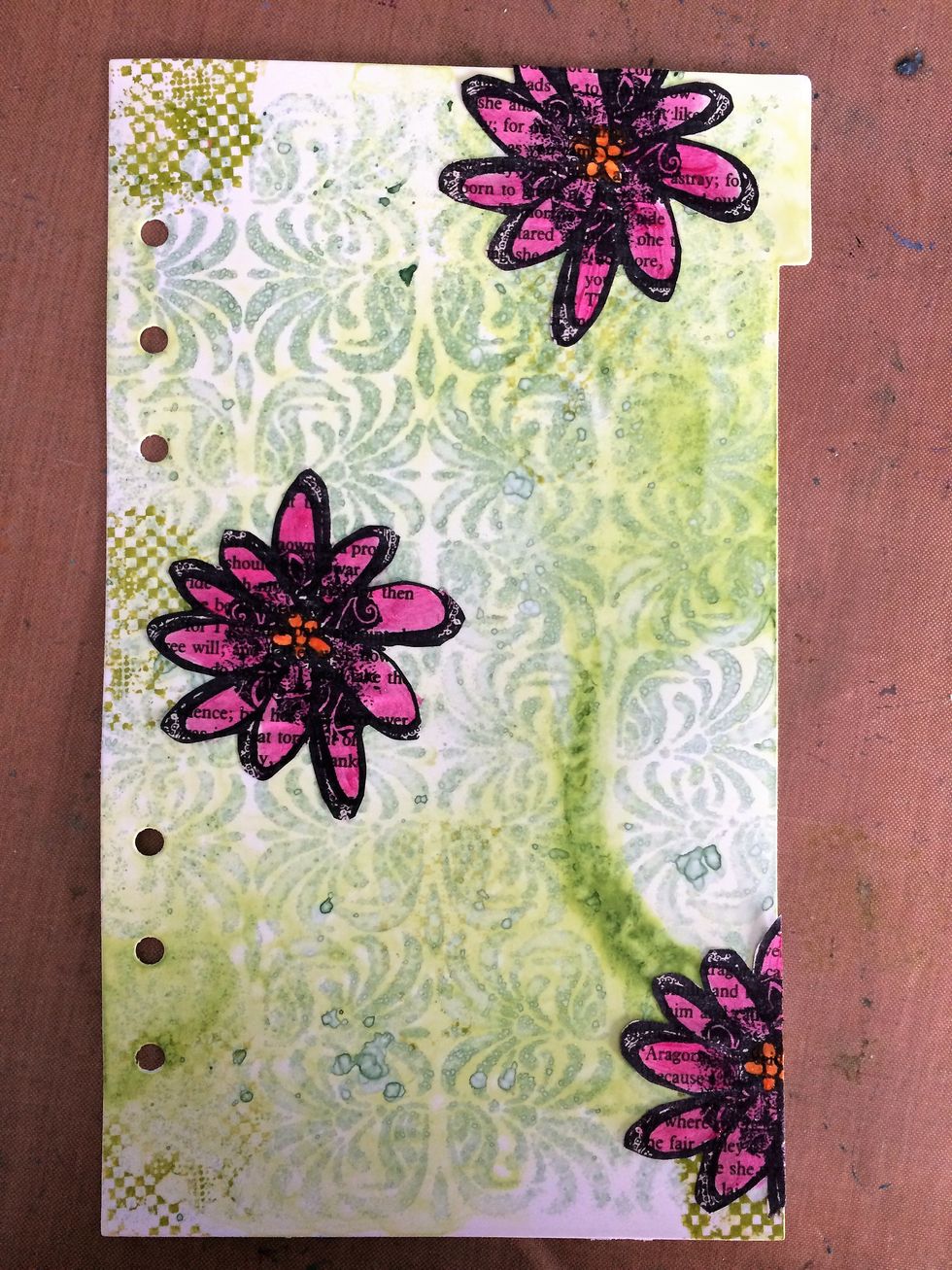 Give the flowers some color with sorbets. I used Flamingo and Poppy.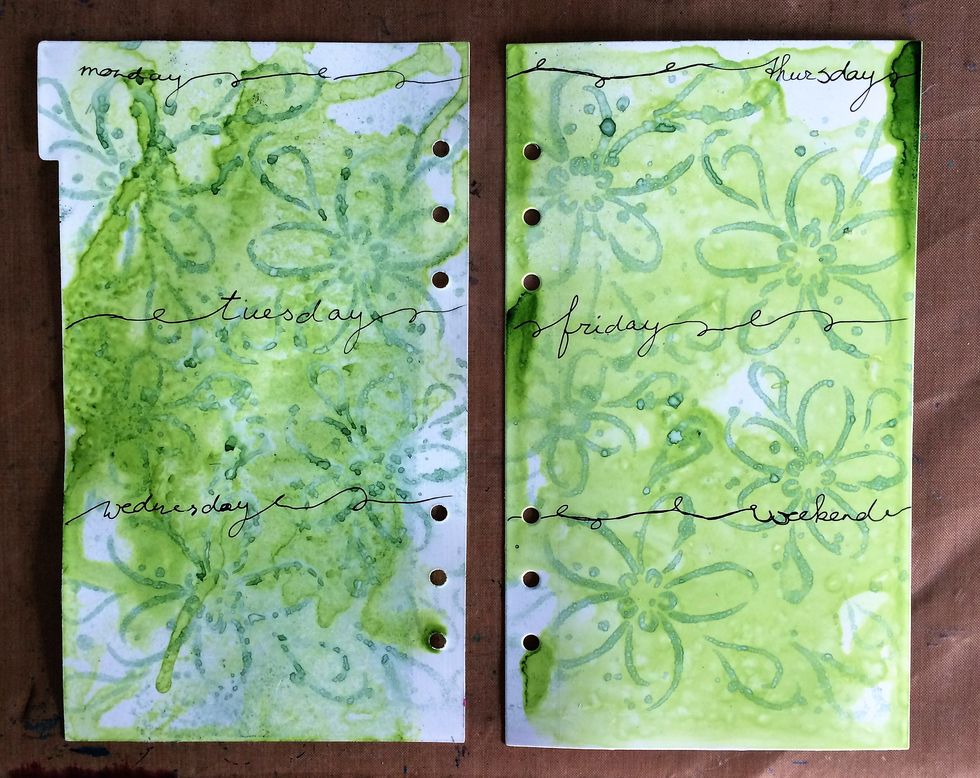 I also made pages in my planner for weekly planning. I used minx bankroll again and colorations clover, only I used a different stencil. This is the flity stencil. Then I added the days of the week.
As a last step, I added tuxedo velvet through the messy bubbles stencil, the name of the month and a funny textsticker.
Minx ink: Bankroll
Stencils: Flity, Art Deco, Messy bubbles
Colorations: Clover
Velvet: Tuxedo
Sorbet: Flamingo, Poppy
Art Anthology
Art Anthology is a manufacturer of dimensional mediums.\n\nCome chat with us in our Facebook Group: Art Anthology Adventures in Art