CatPaint is the leading cat-based image editor. You will need it on your iPhone to begin creating your masterpiece.
1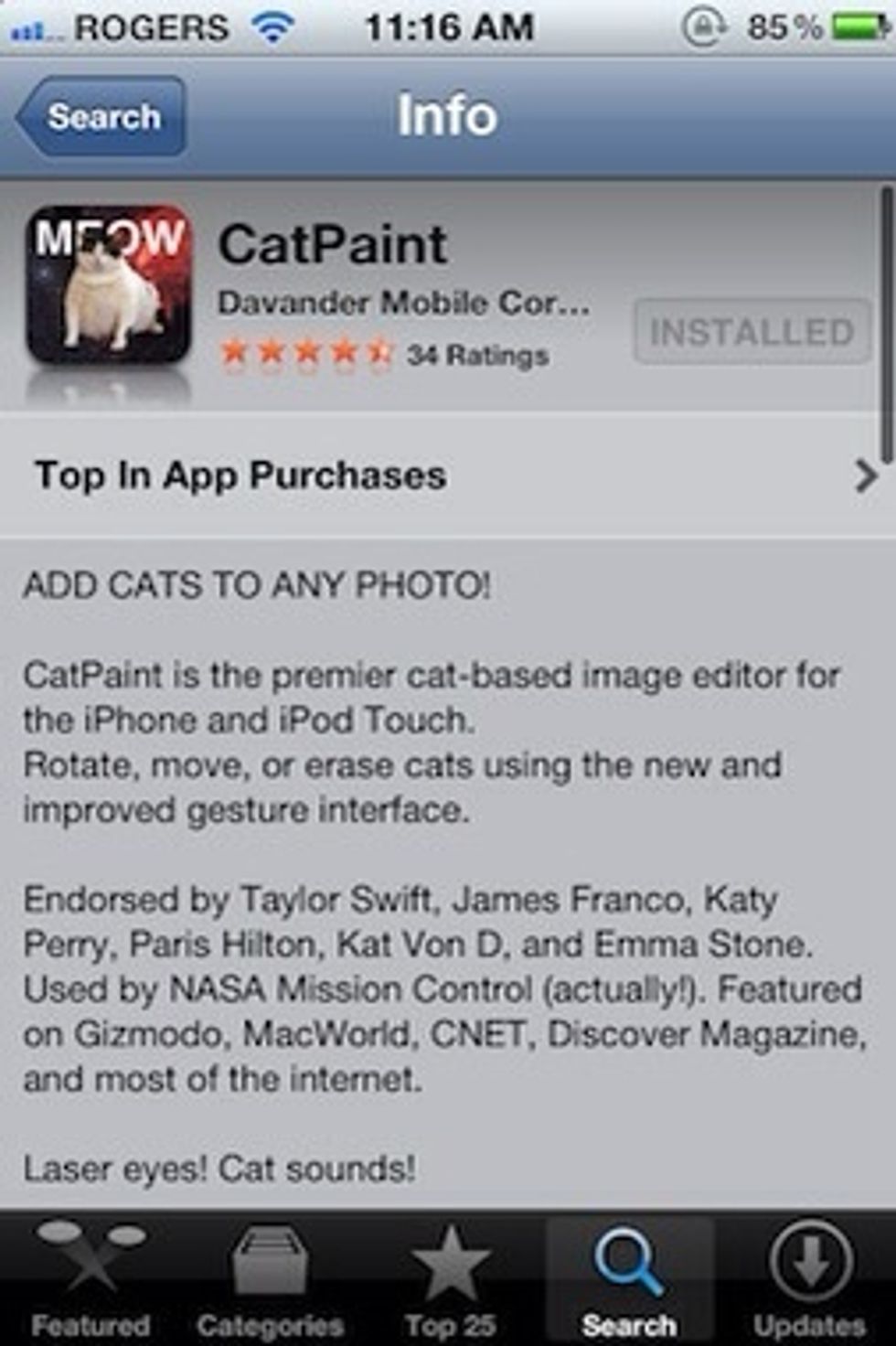 If you don't already have CatPaint, go to the App Store and download it now. It's only a buck. Don't be fooled by pale imitators. Note the big-name endorsements for CatPaint. It really is essential.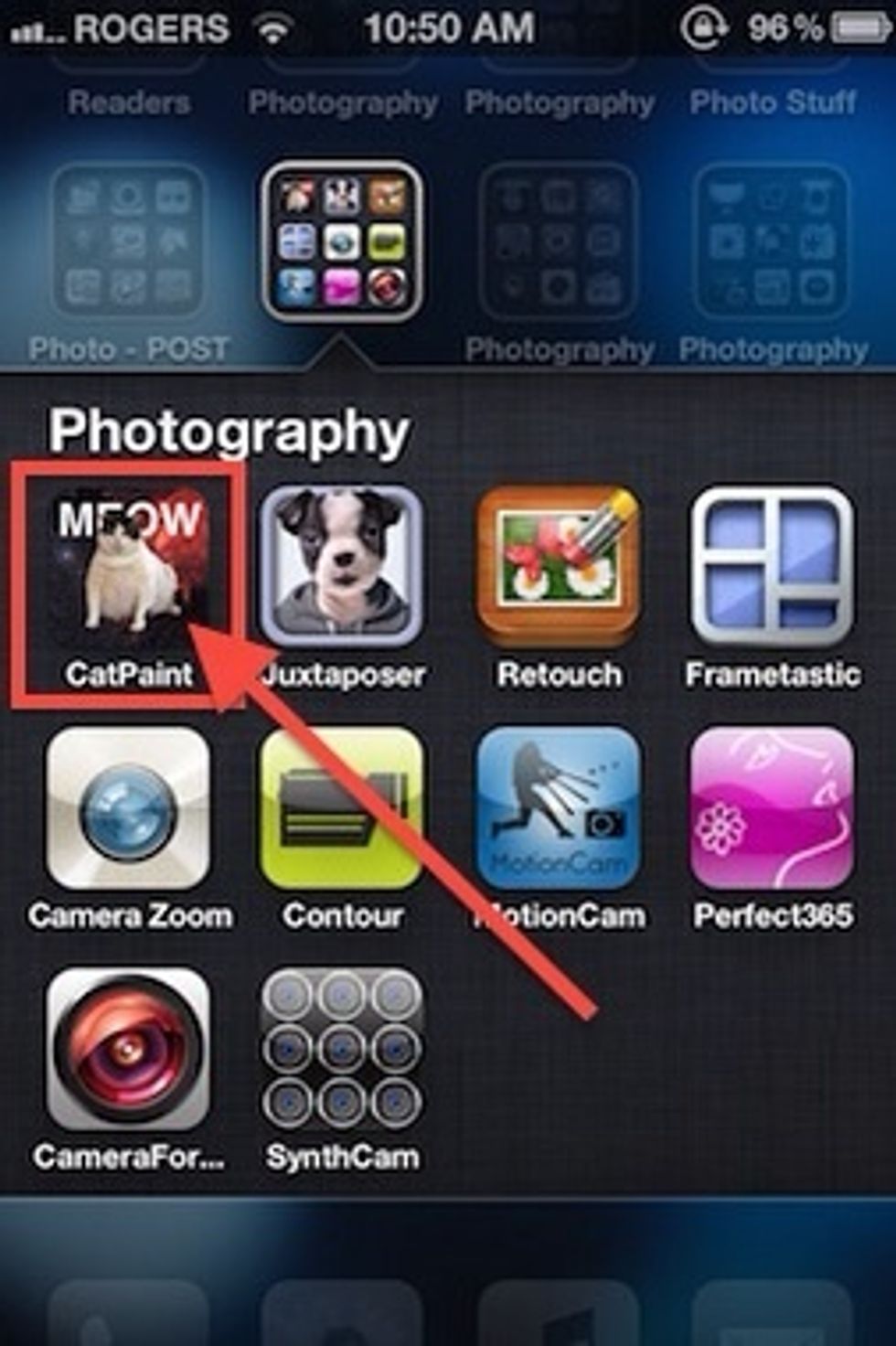 Launch CatPaint Once you have downloaded the app, tap on the icon to open the program. In this screenshot CatPaint is the top left icon.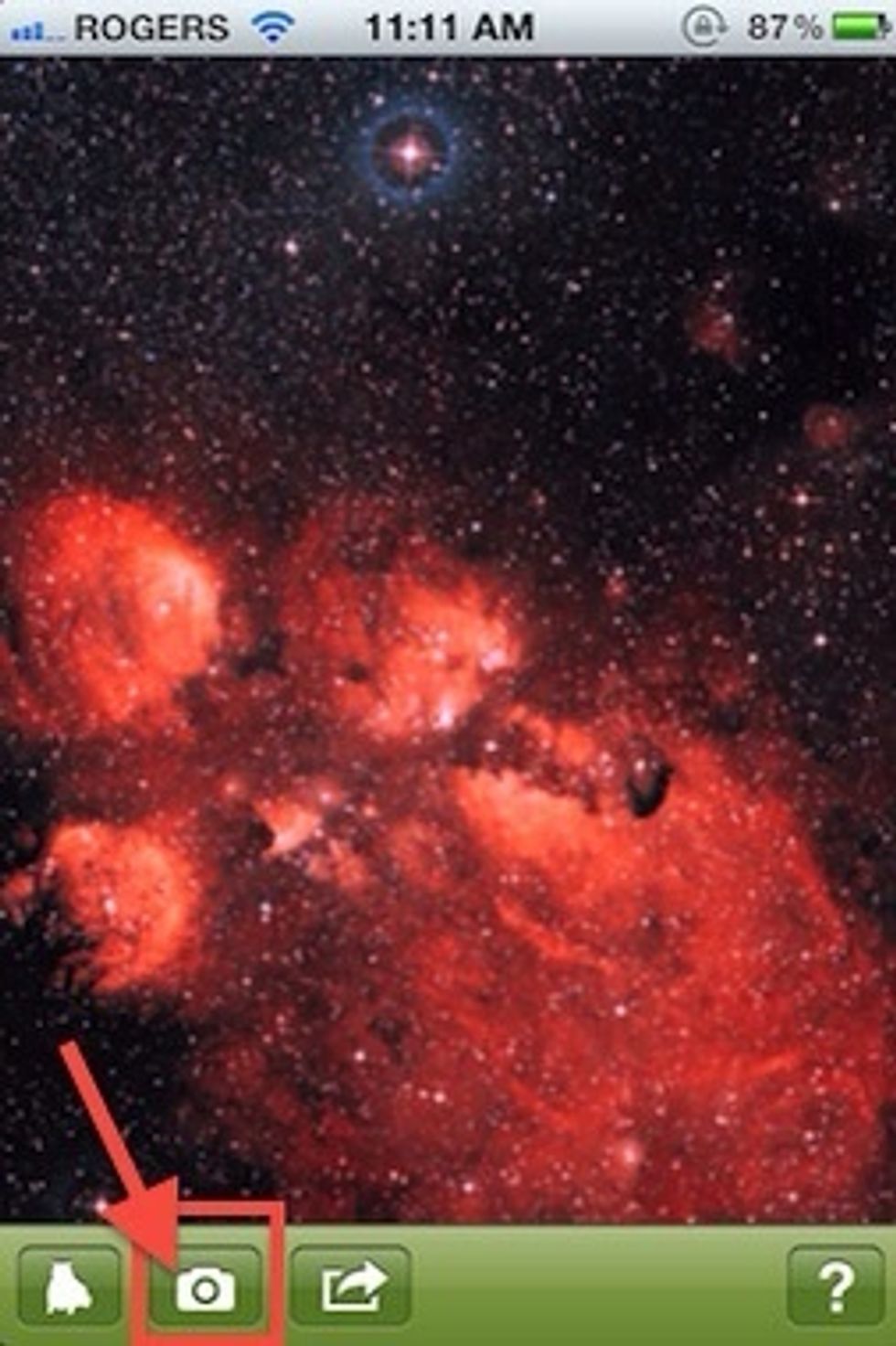 CatPaint opens to a blank screen. The background image is of the cosmos.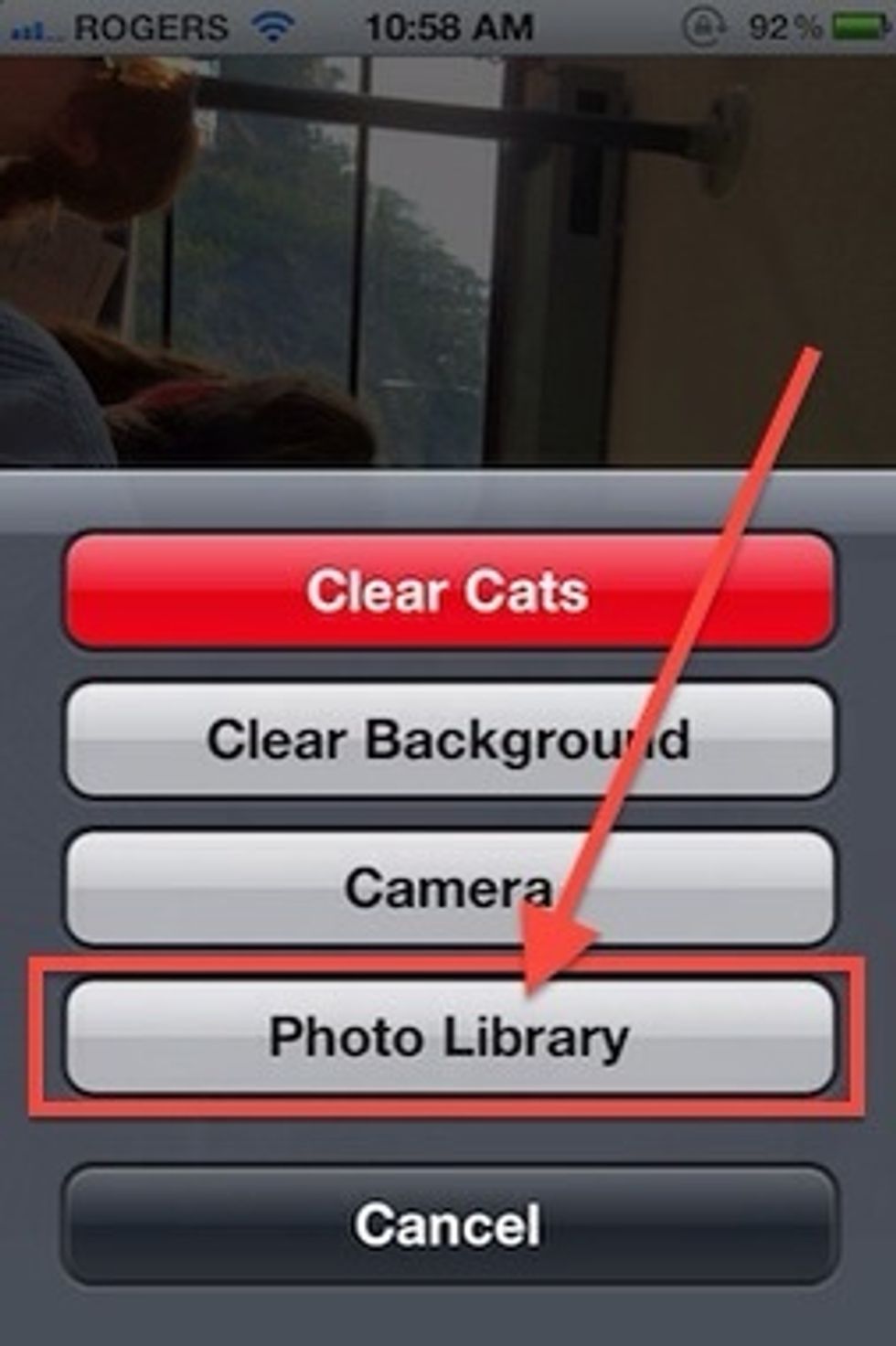 Tap the camera image icon, second from the left at the bottom, to begin creating your masterpiece. Choose either Camera or Photo Library to select a photo to use as your background image.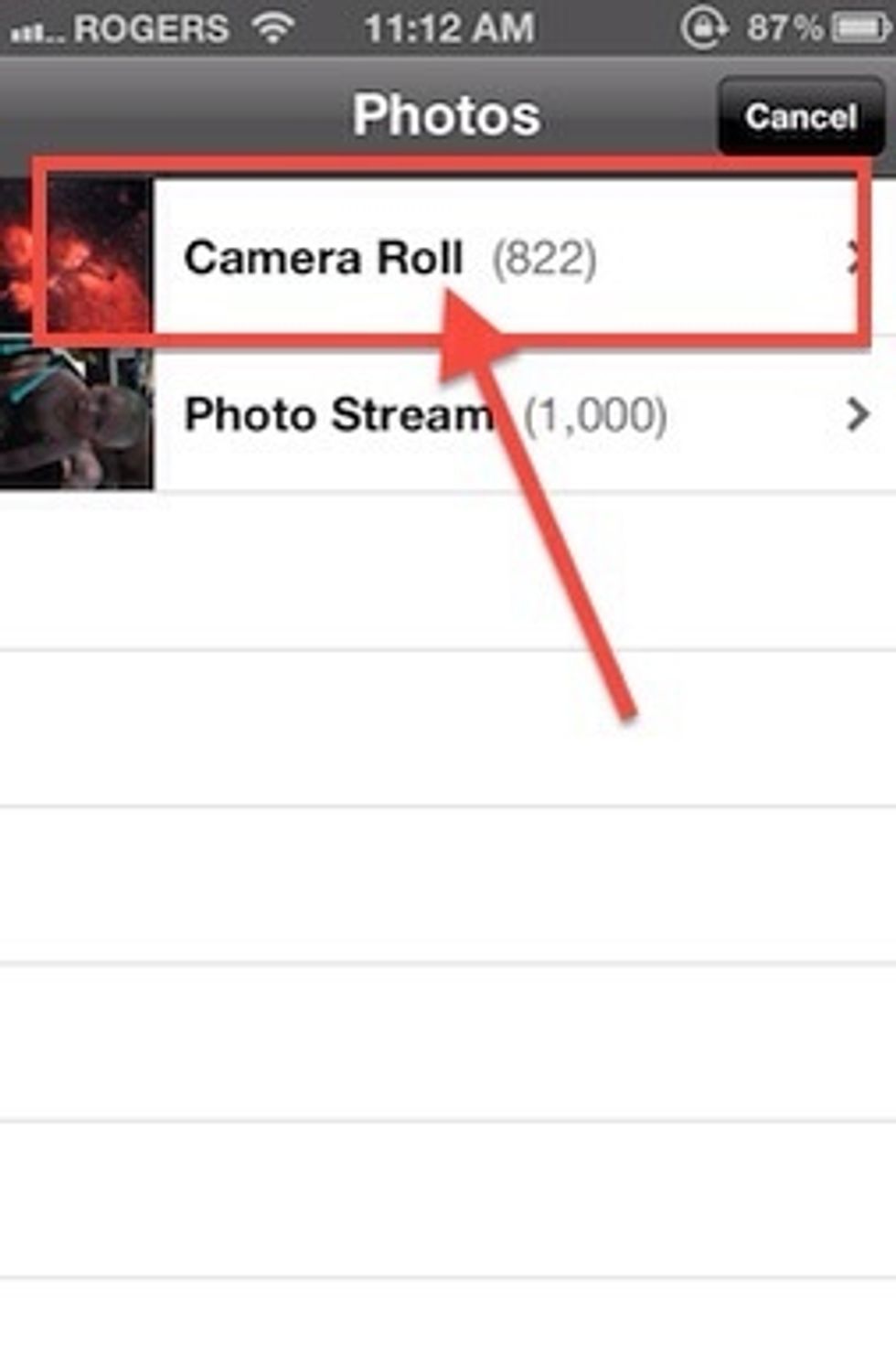 In this case I am choosing from the Photo Library, Camera Roll.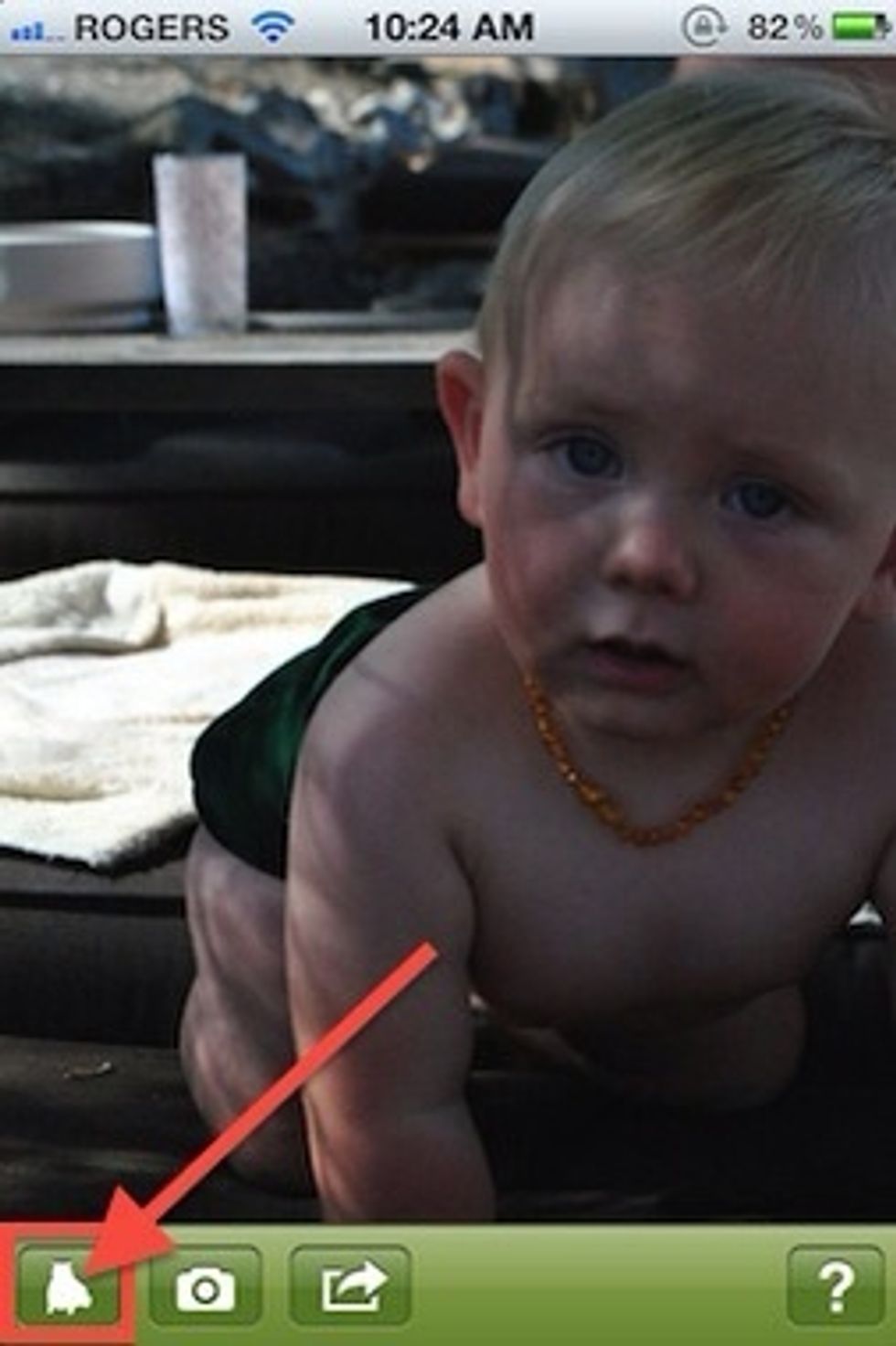 Once your background photos is chosen the fun begins. Tap the cats icon (lower left button) to select a cat to overlay on your photo.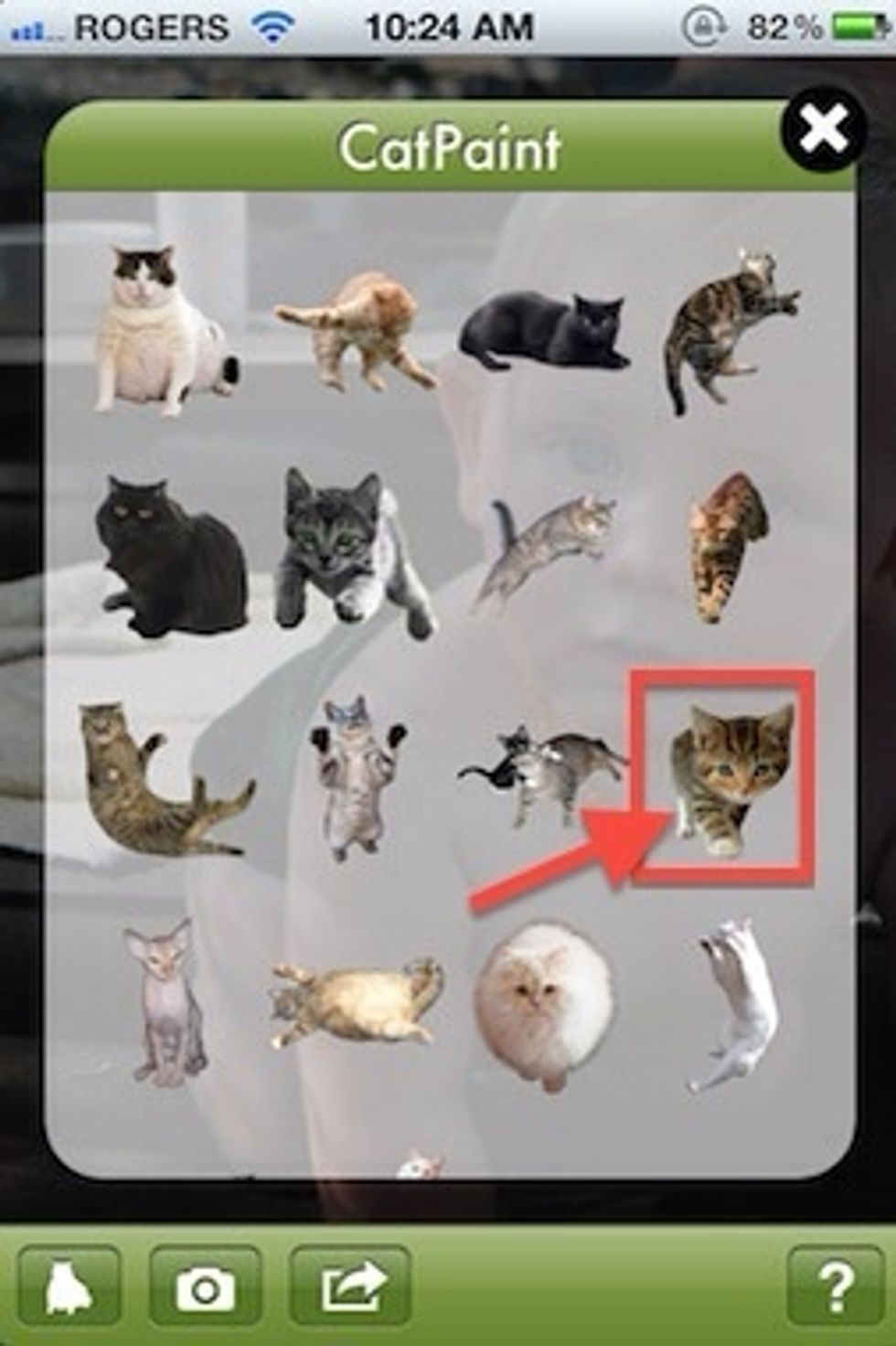 Tapping the left-hand icon that has an image of a cat will bring up a menu of cats to select from. Tap on any cat to select it to use on your image.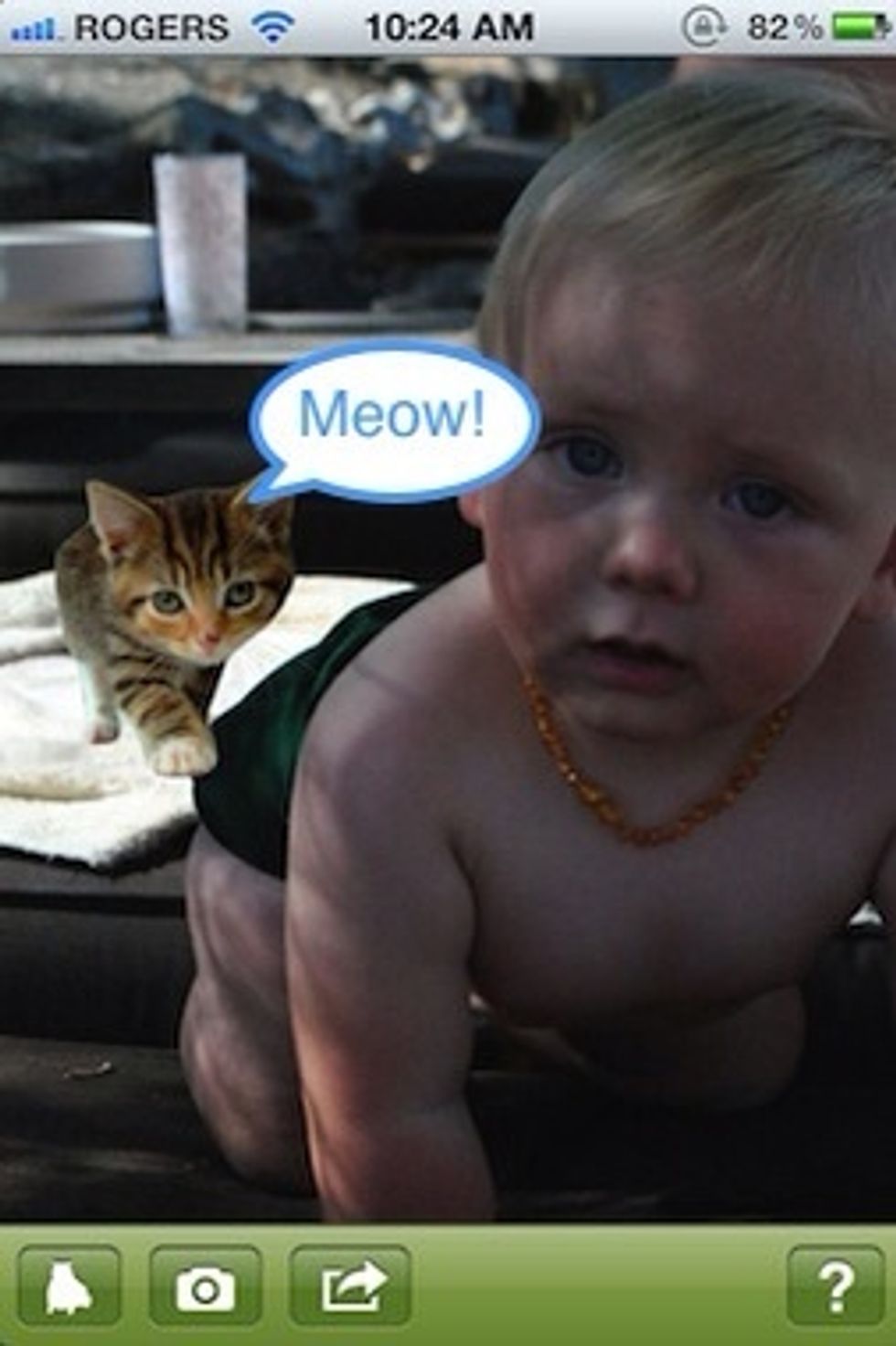 Now top somewhere on your photo and you'll hear a meow and your selected cat image should appear on top of your photograph.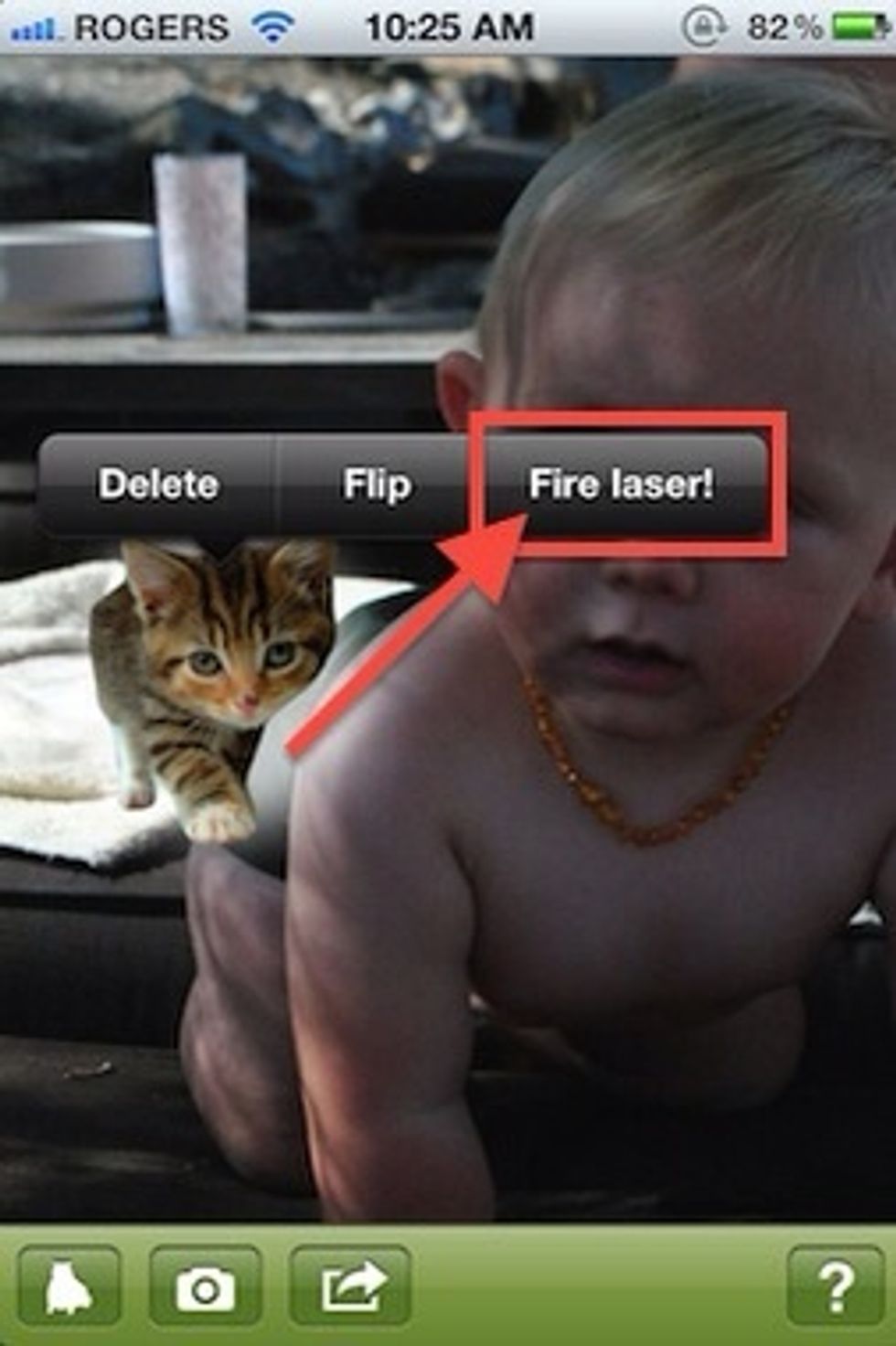 Tapping and holding on the cat will bring up a contextual menu. The cat will also be highlighted with a little glow background around. At this point you can delete, flip or add lasers.
One of the options at this point is to Fire Lasers. Tapping on the small handles at the end of the lasers allows you to adjust where they point.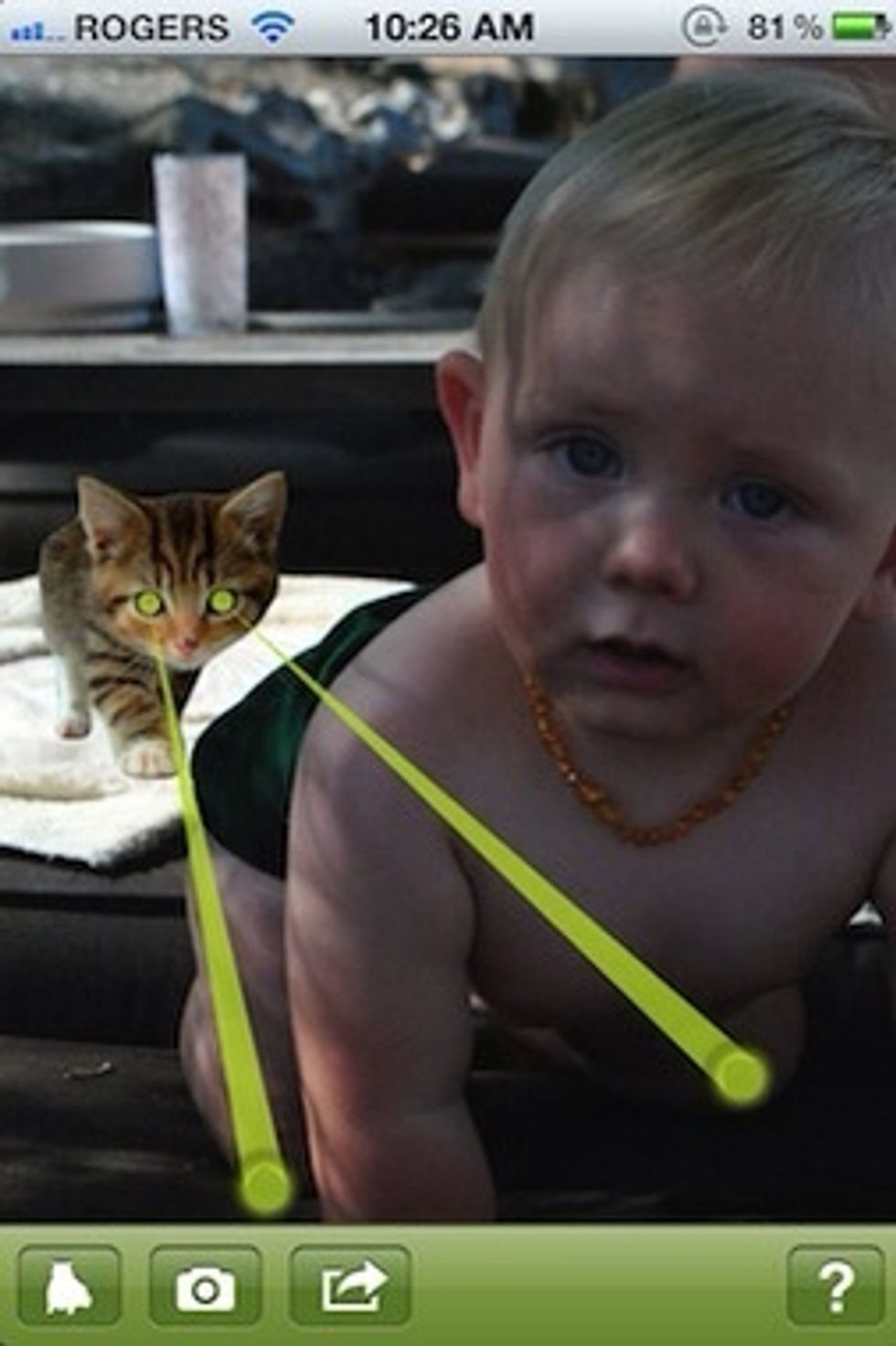 Move the lasers around to maximize the effect in your masterpiece.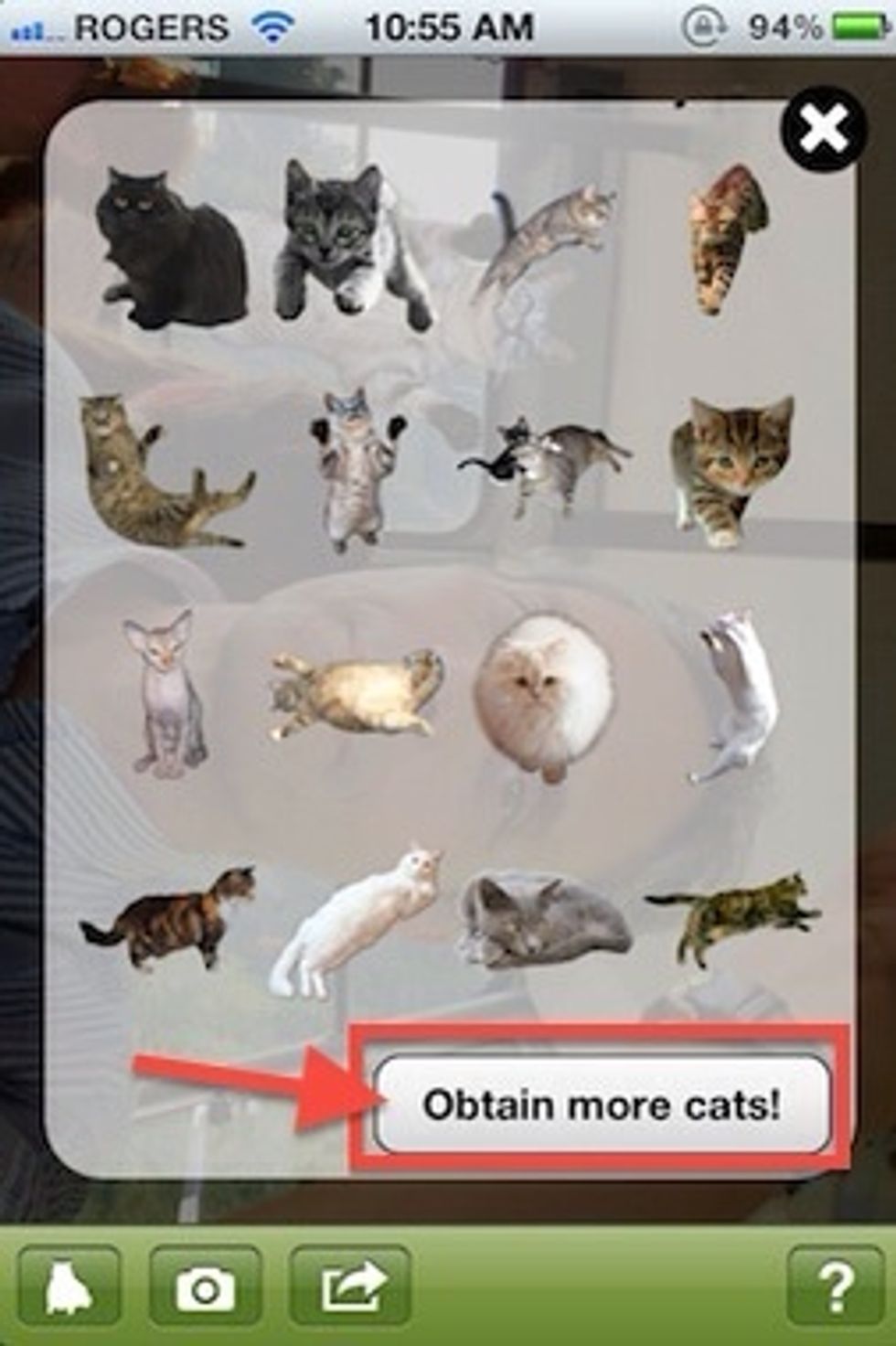 Need more cats? CatPaint has in-app purchases - for a dollar you can buy more cats.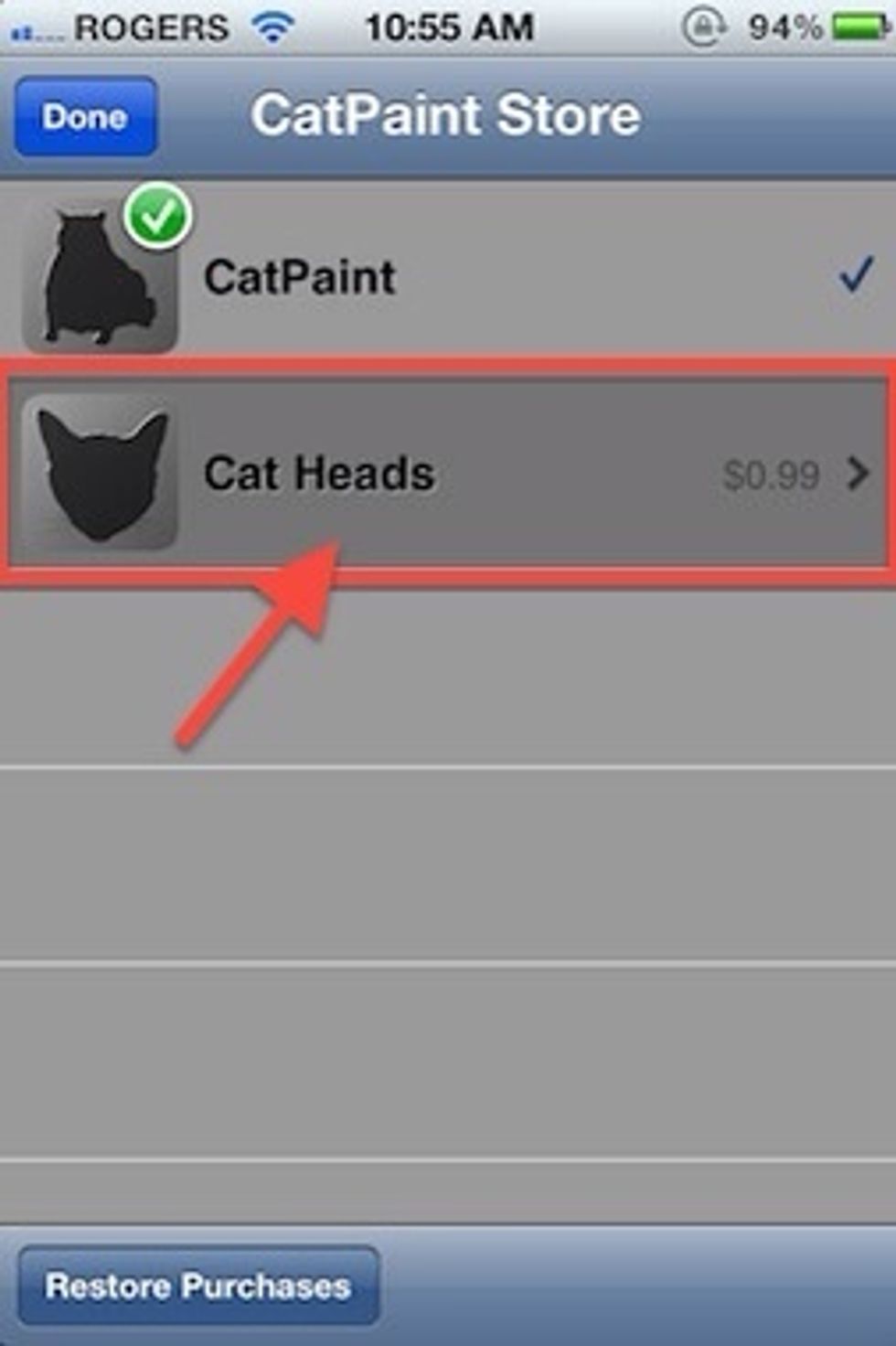 Tap on the cat collection that you don't have yet.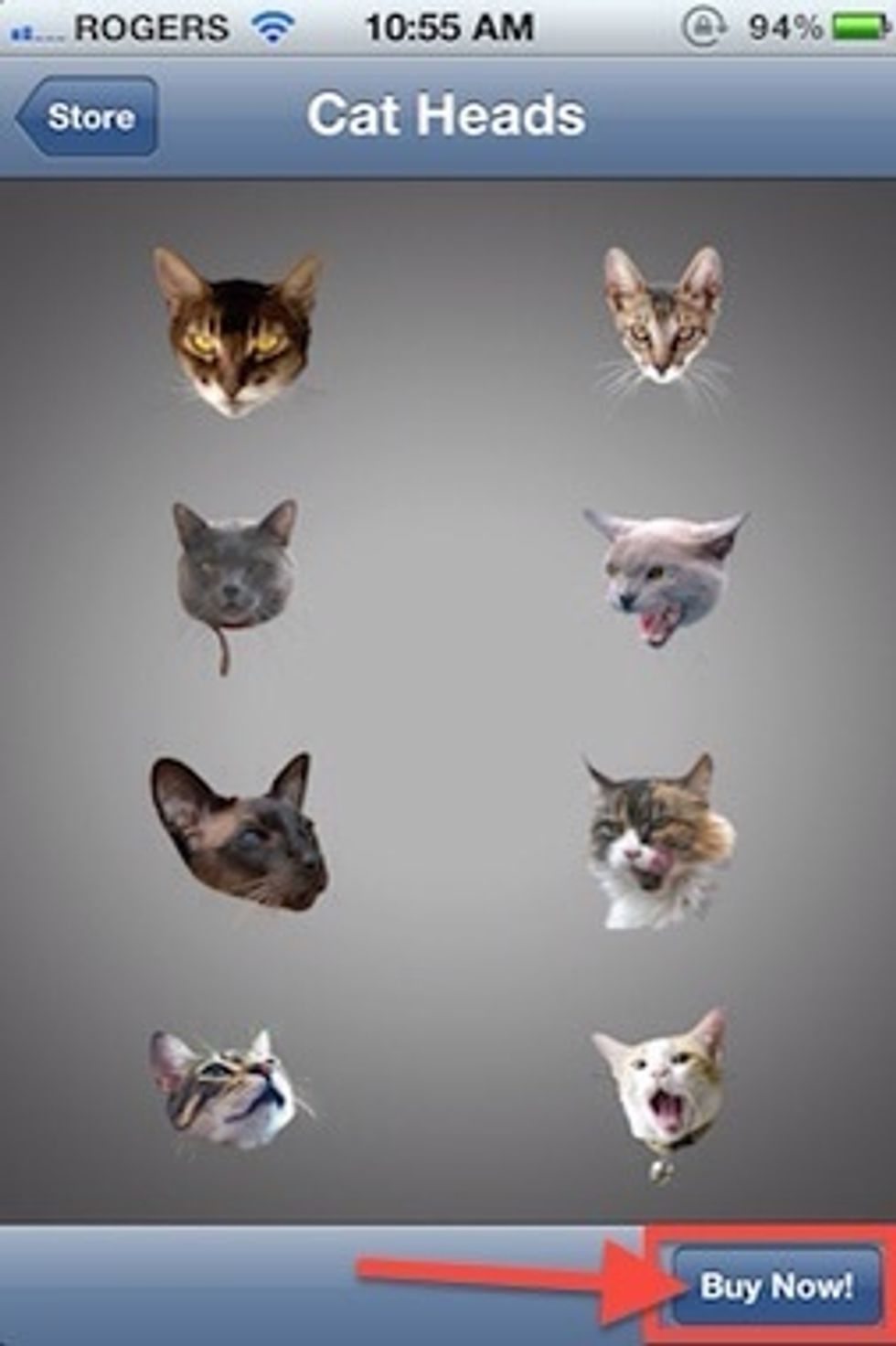 This is the cat heads collection. Simply tap to purchase.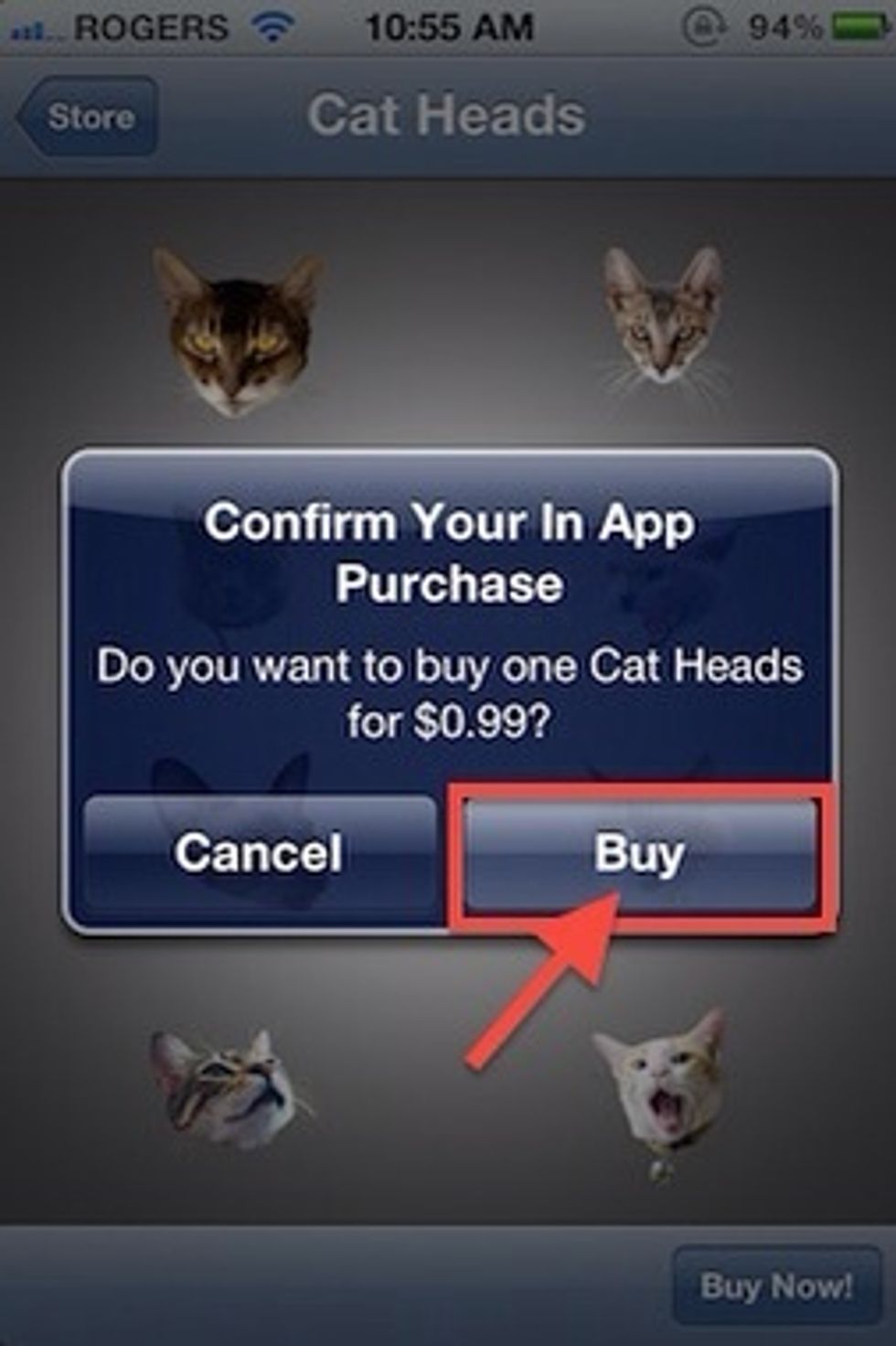 Click the Buy button.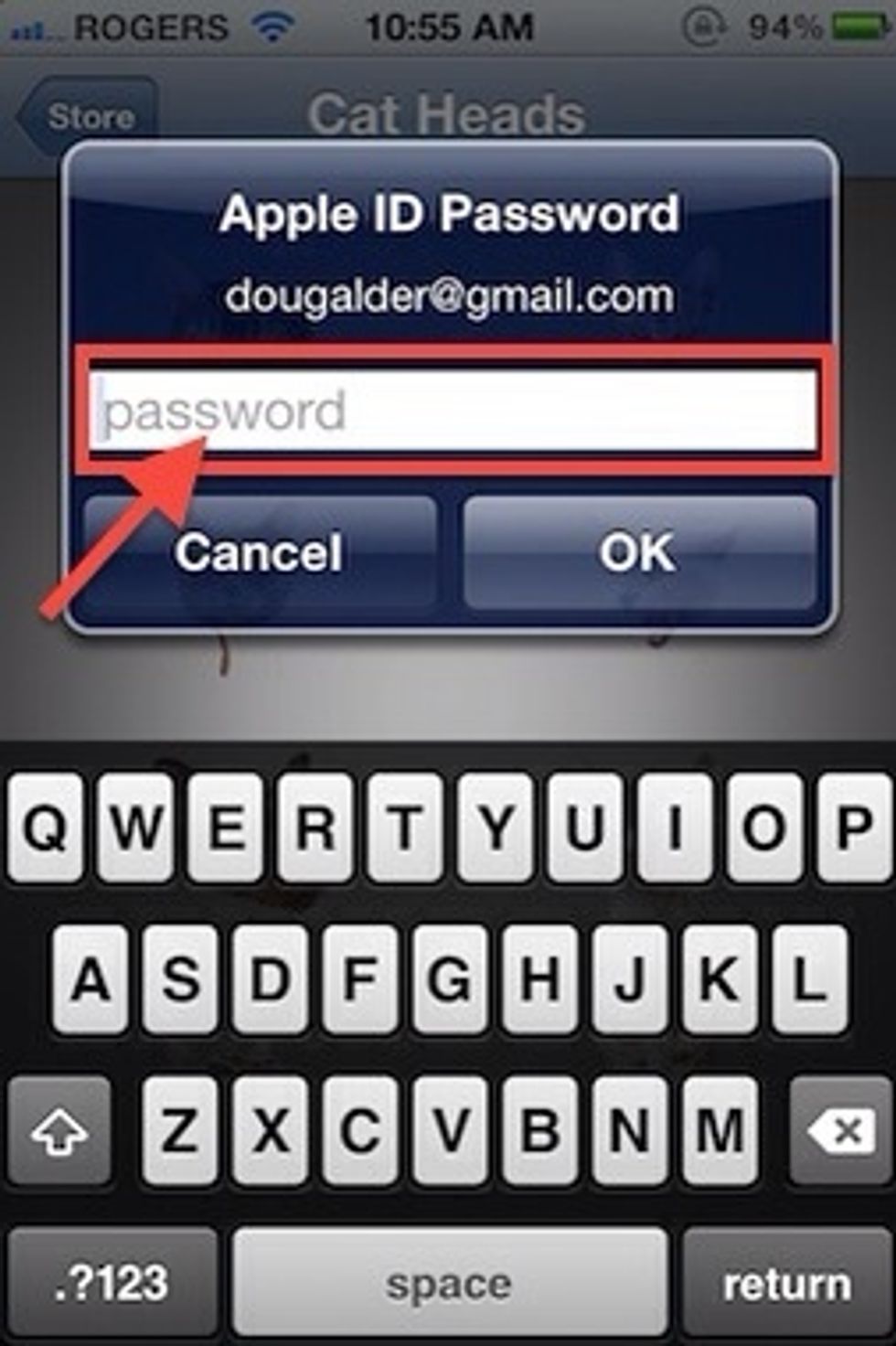 Enter your password.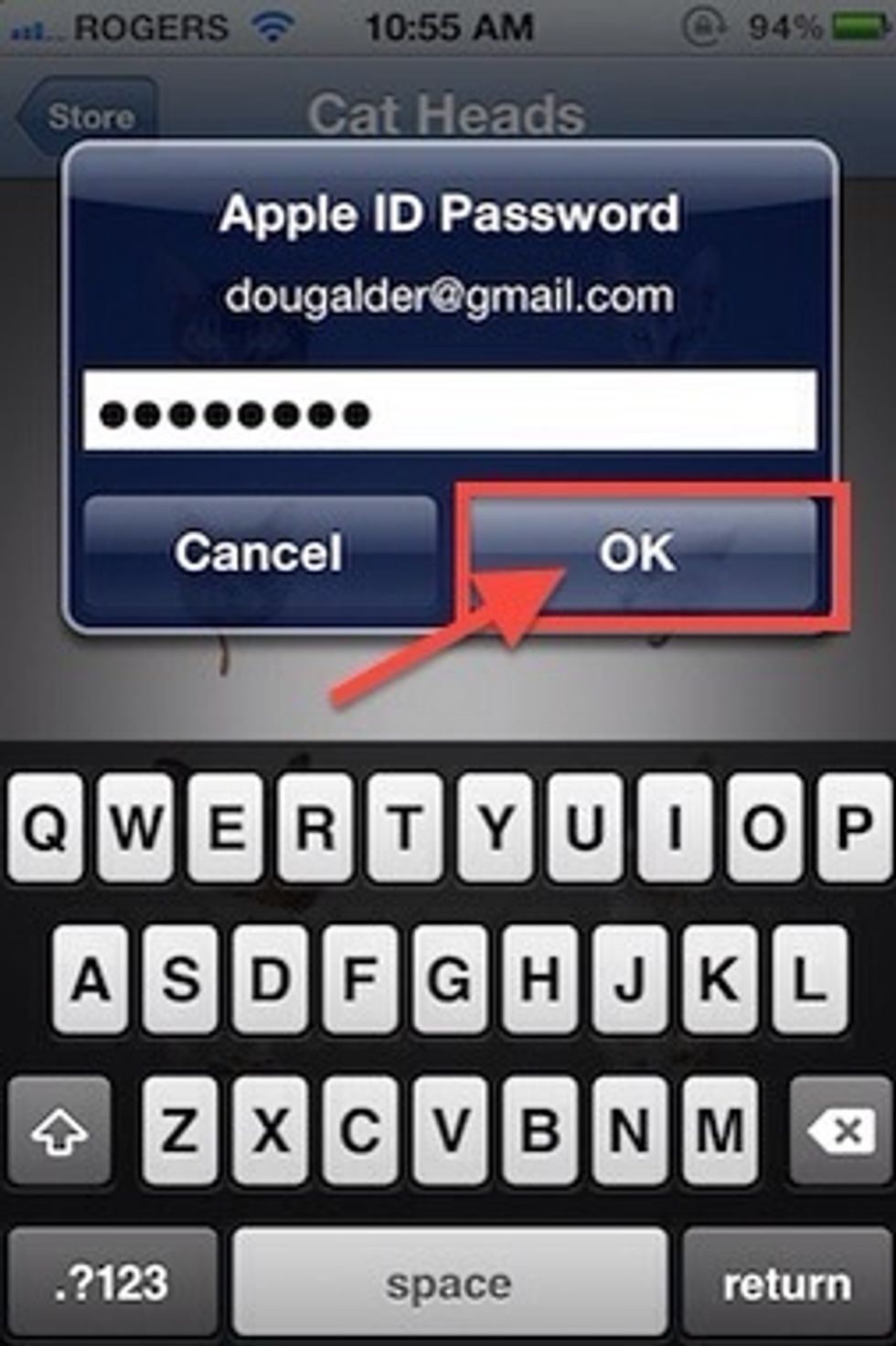 Tap OK.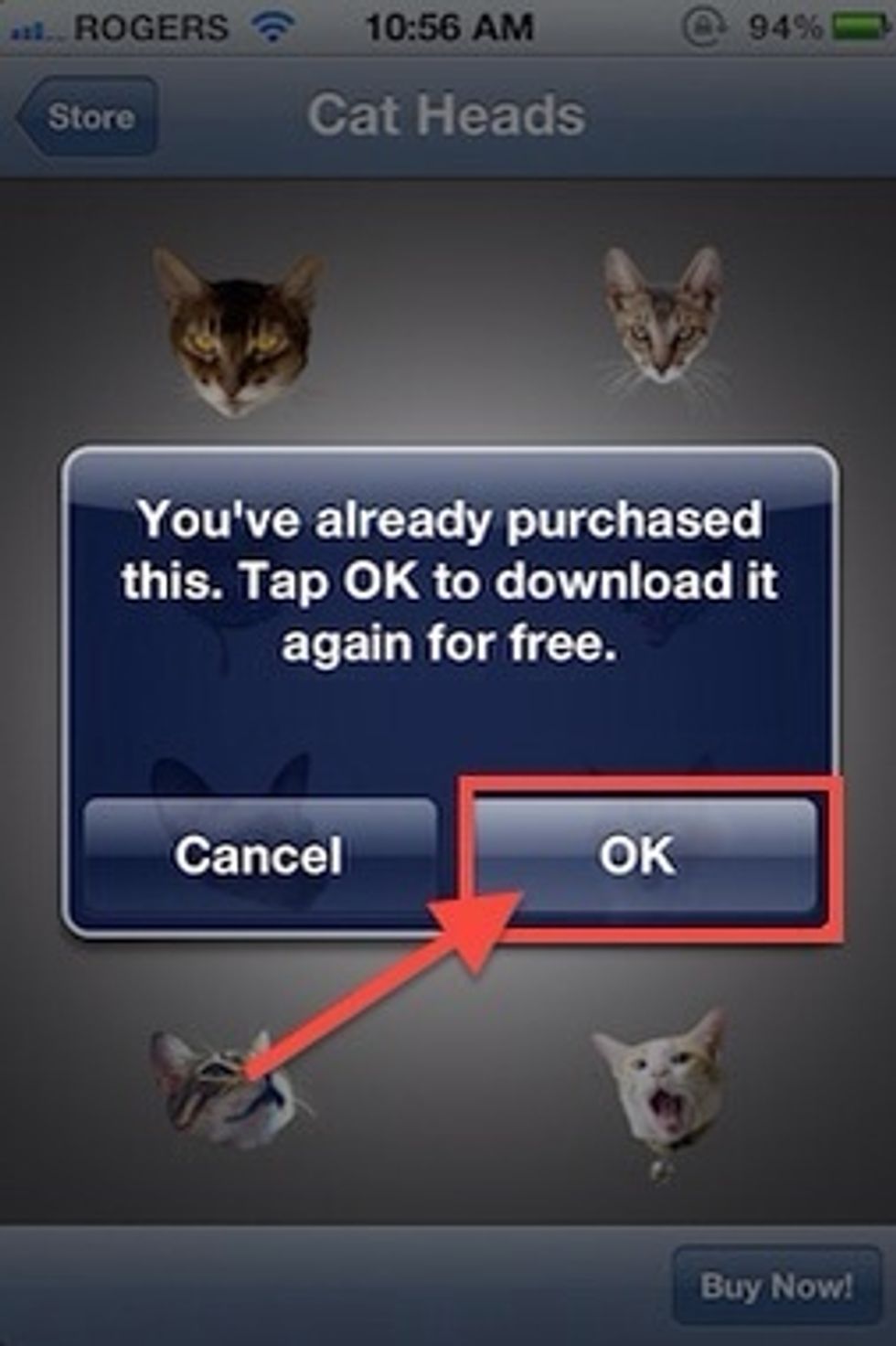 You won't see this message unless you have already purchased this set of cats.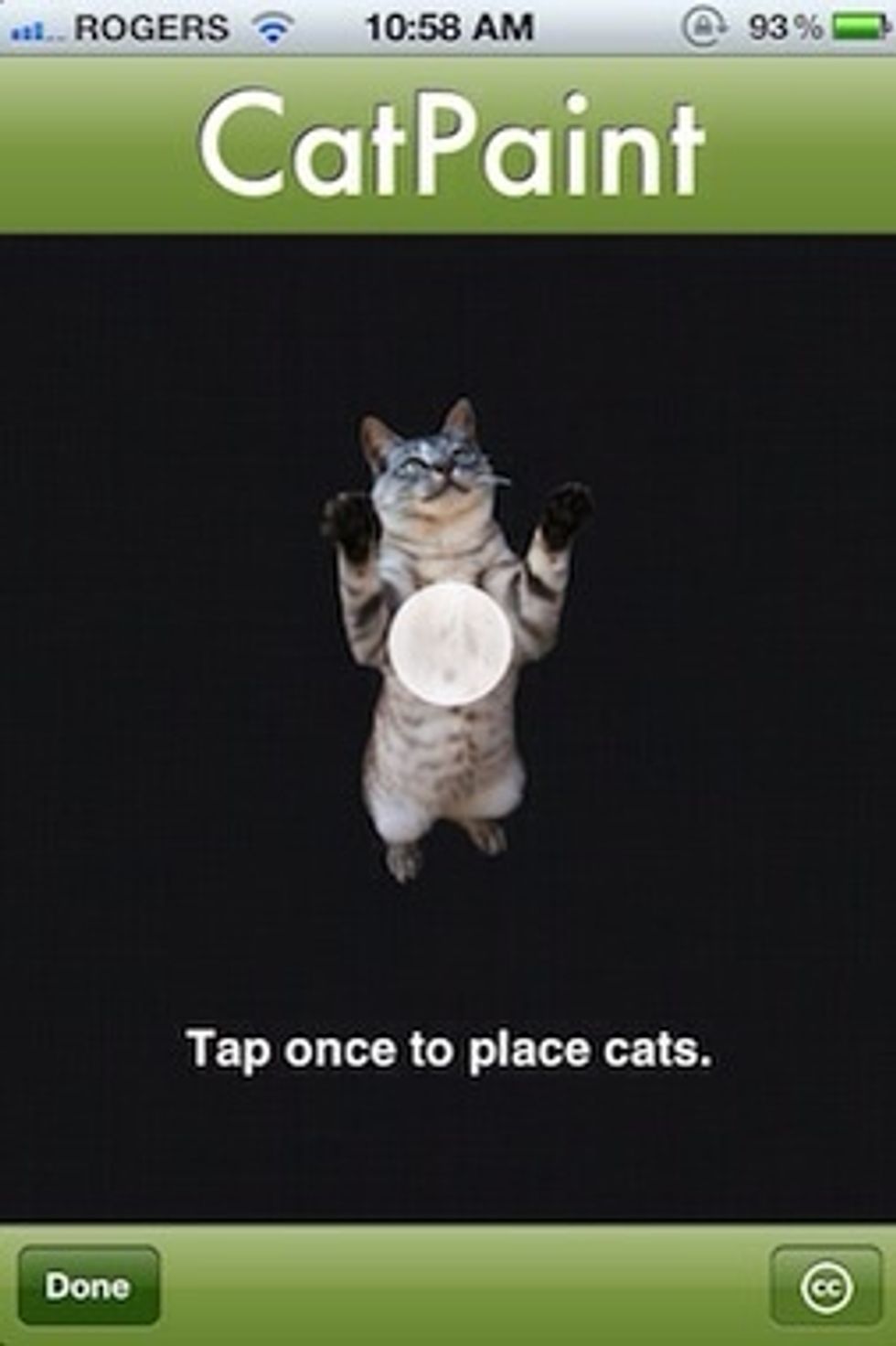 The app also has a built-in help section with an animated explanation of how to do things in case you forget.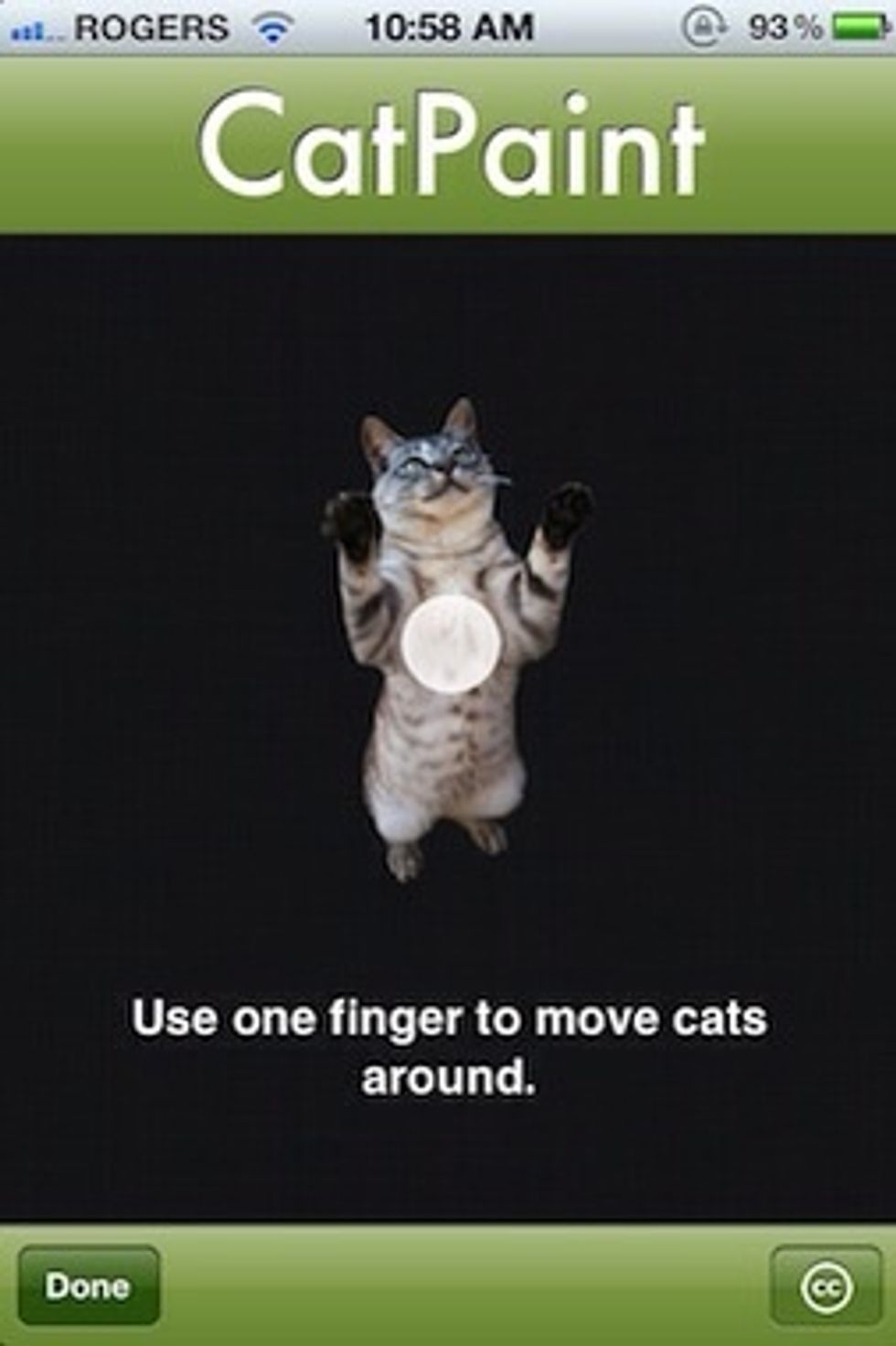 It explains how you move cats around.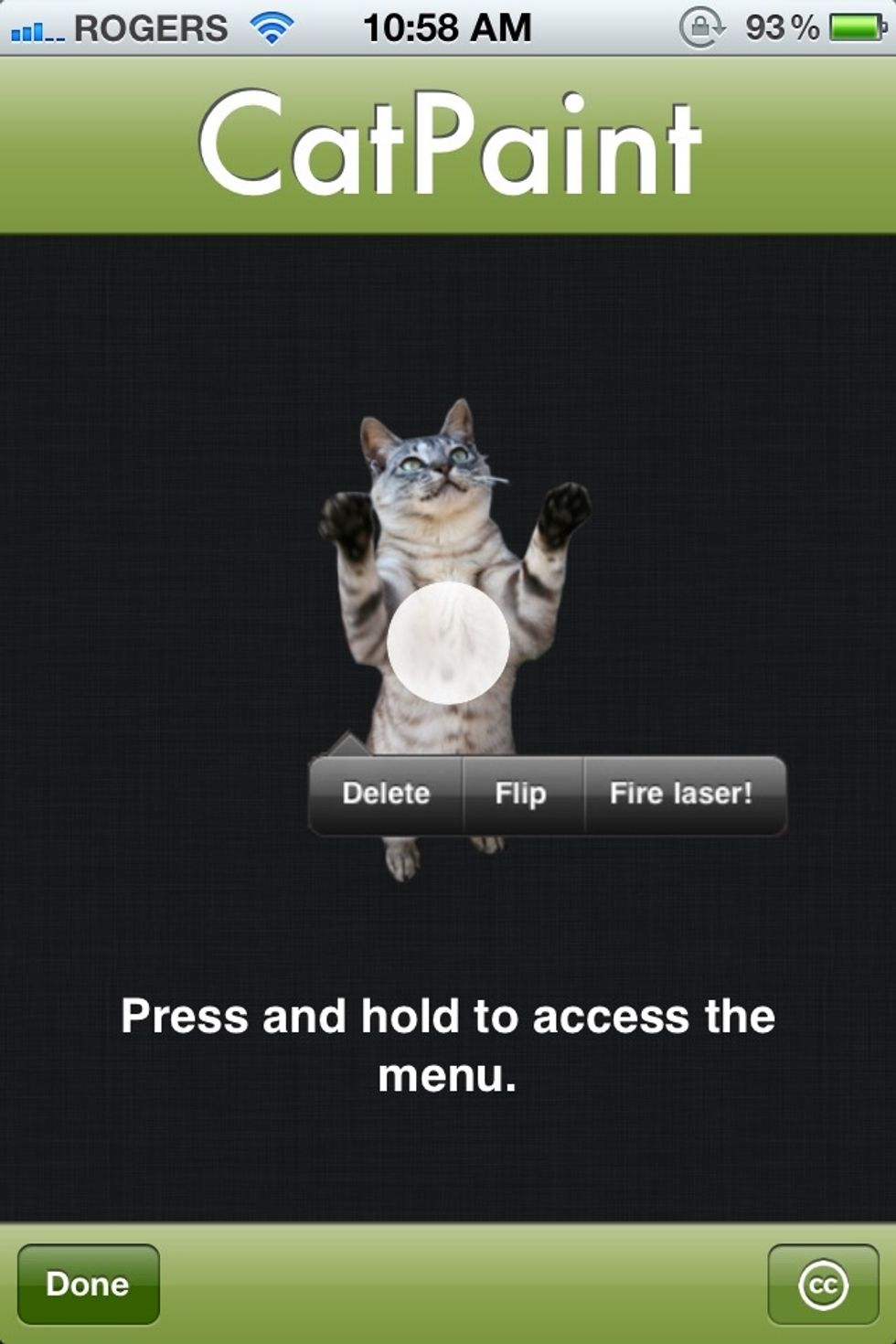 Tap and hold to access the contextual menu.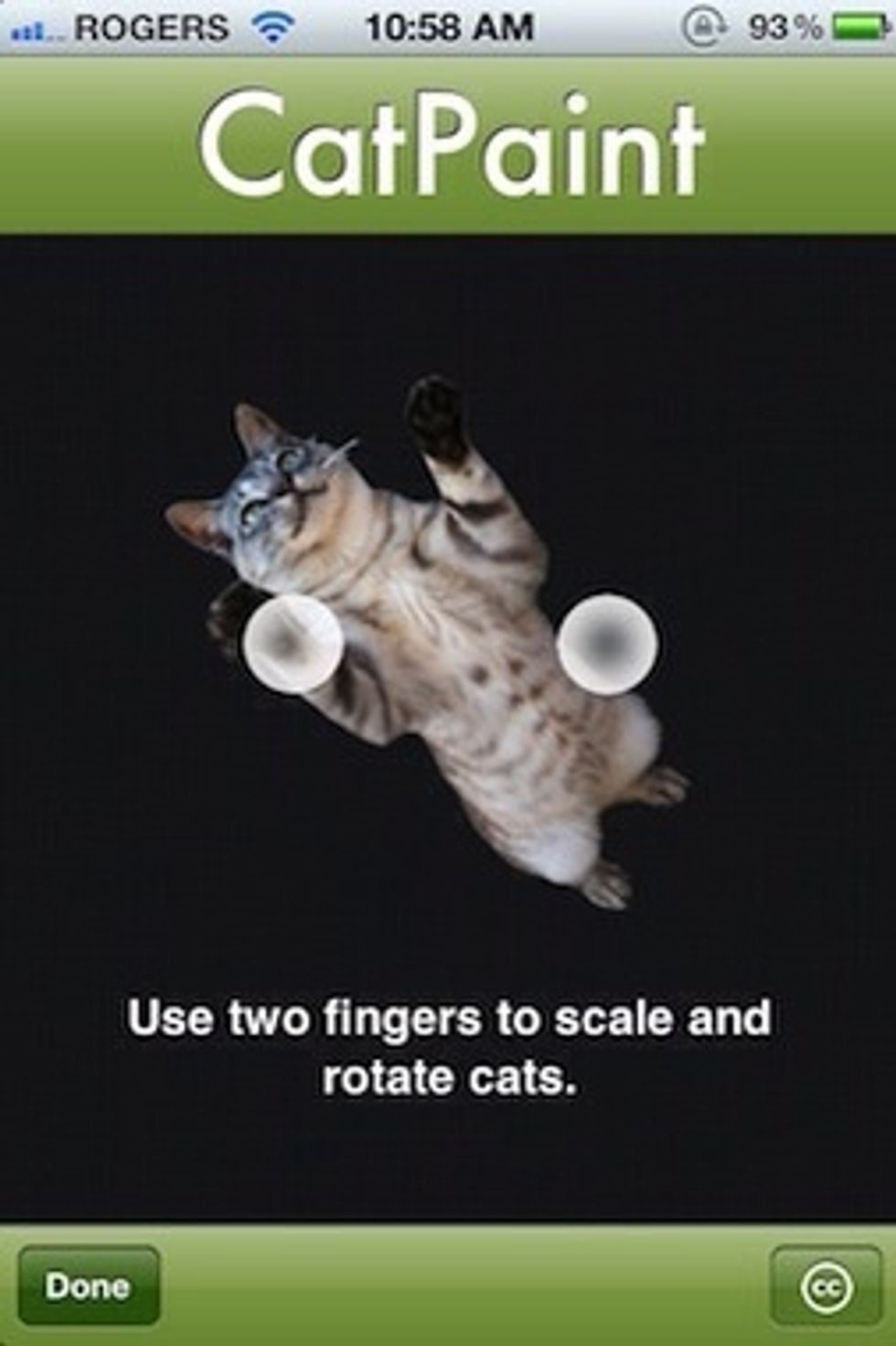 Use two fingers to scale and rotate cats.
Press and hold on a cat to view a contextual menu.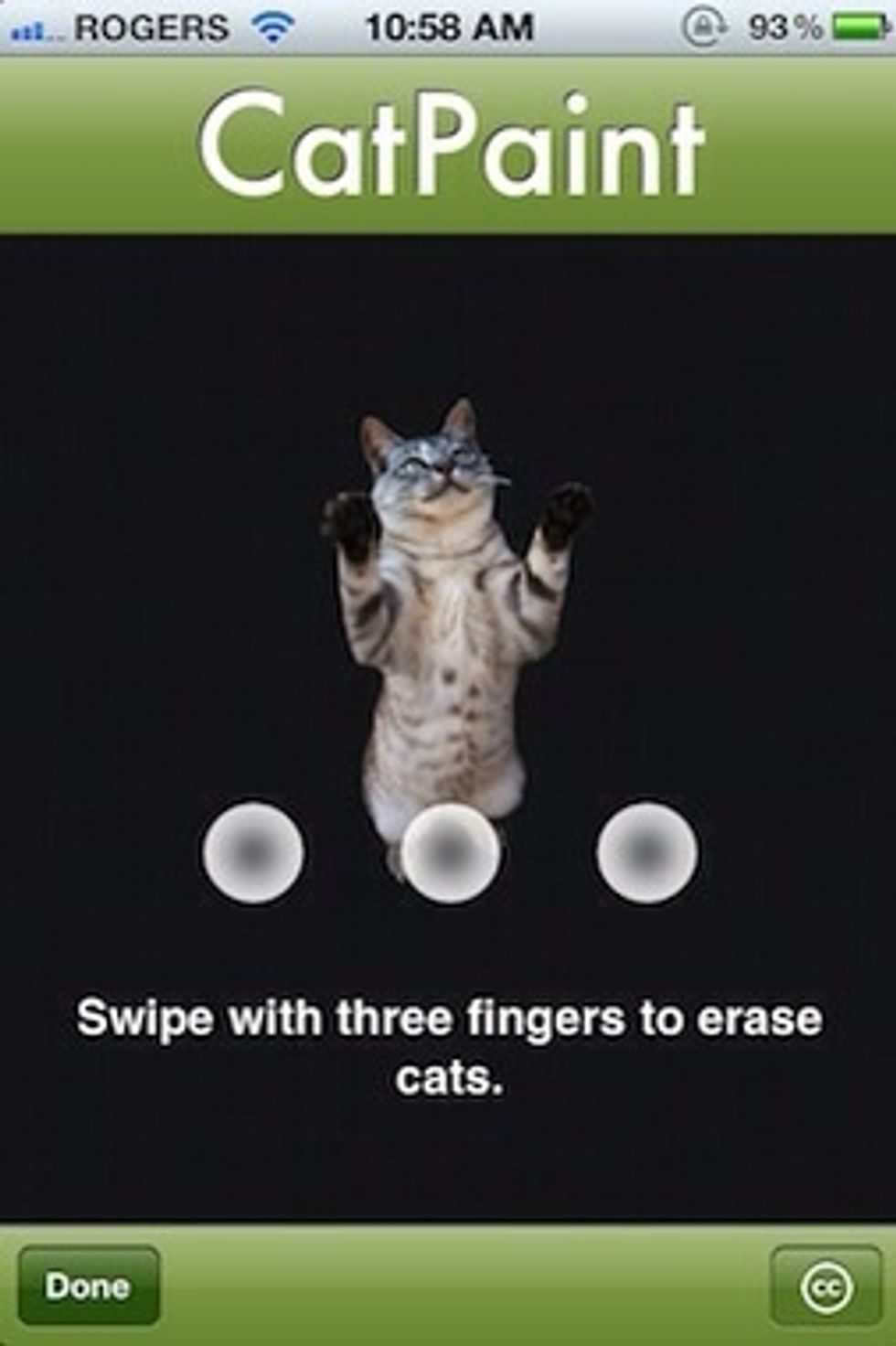 The three finger swipe will erase cats one at a time. There is a satisfying sound when a cat is deleted.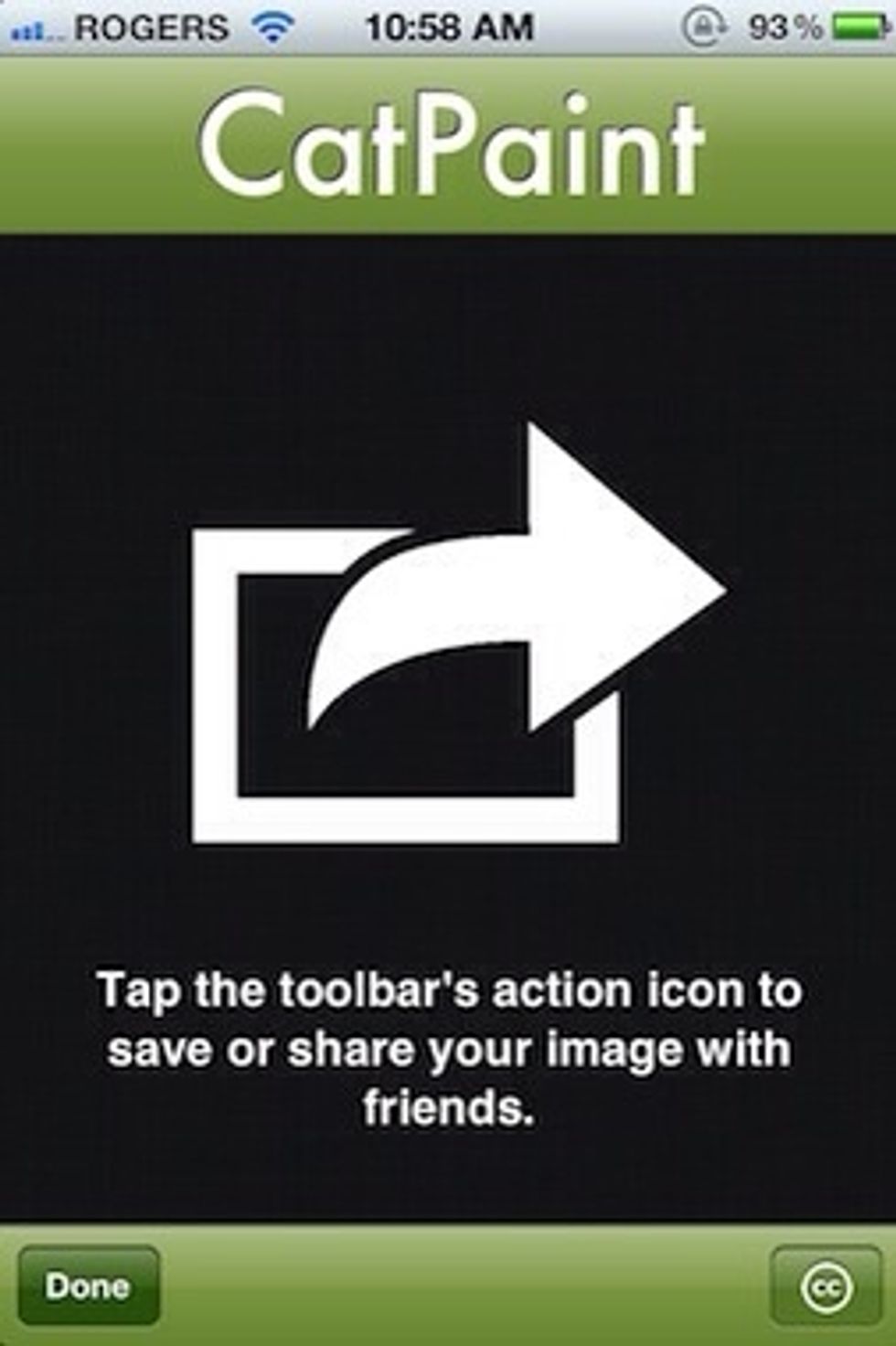 The action toolbar item allows you to share images with your friend, via email, Twitter, Facebook etc.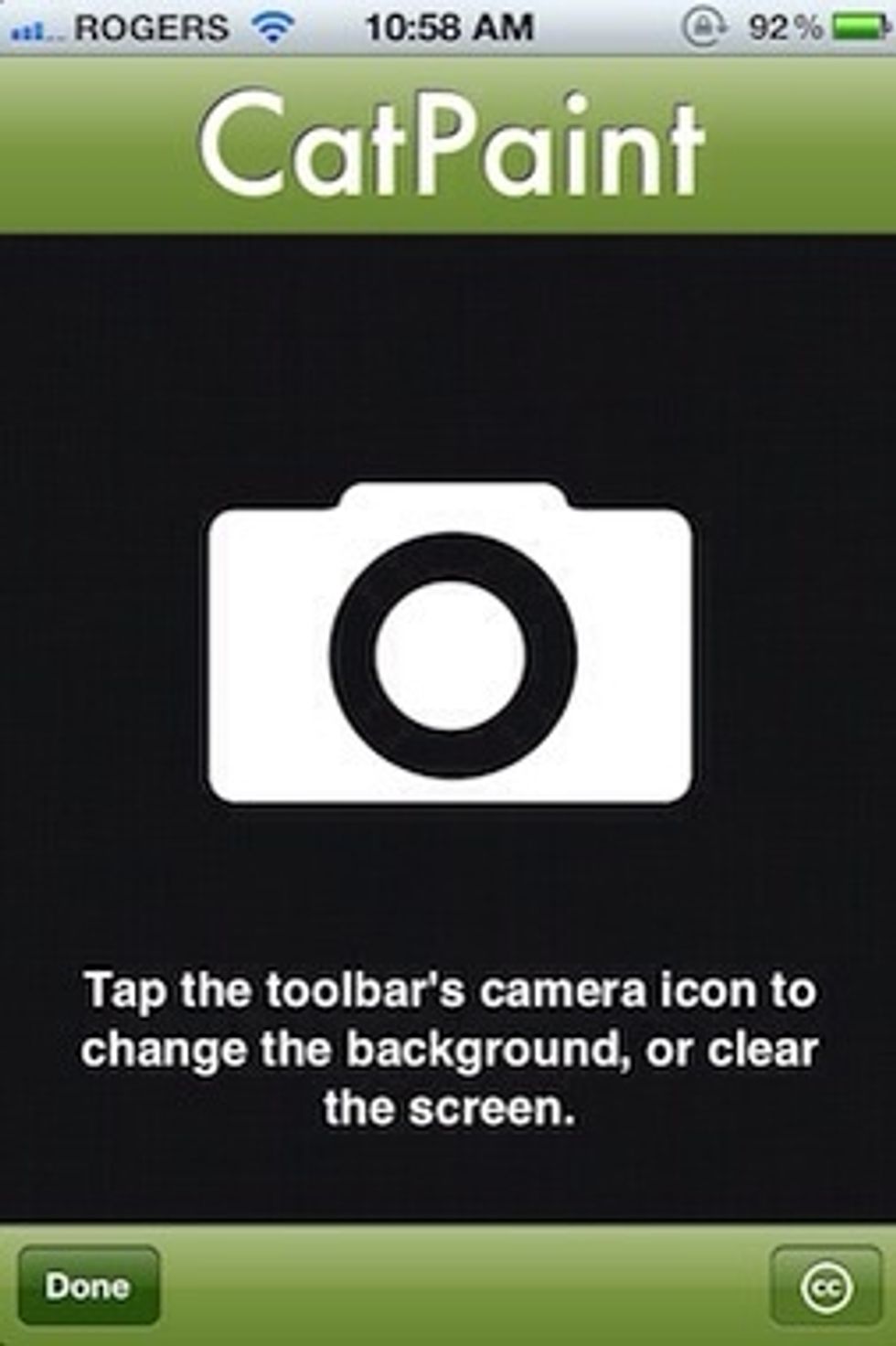 The Camera icon explained.
That's it. Go crazy with CatPaint to create something cool and fun with your photos.
iPhone
CatPaint app from the App Store
Fingers
A photograph