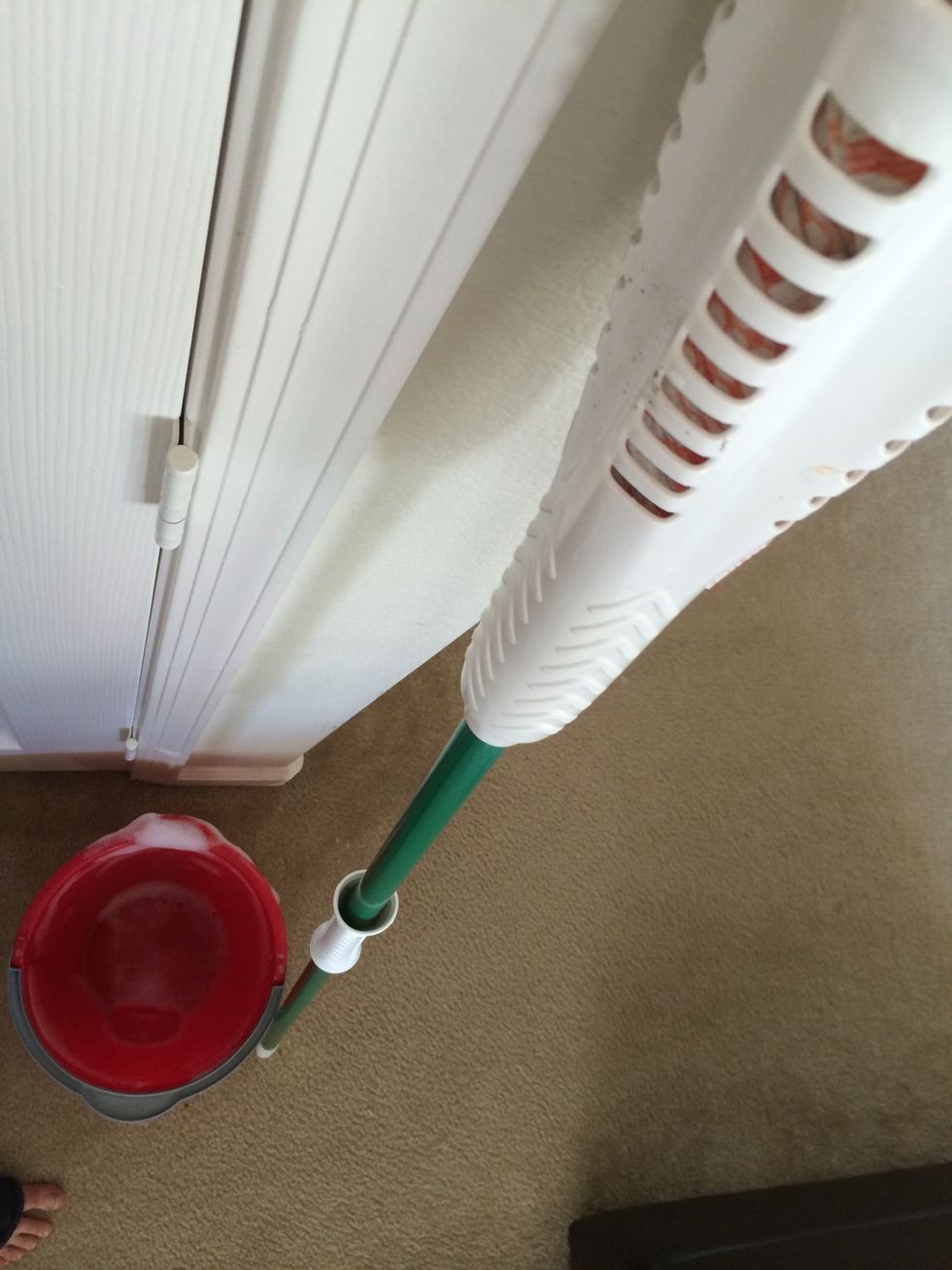 Gather your mop and bucket!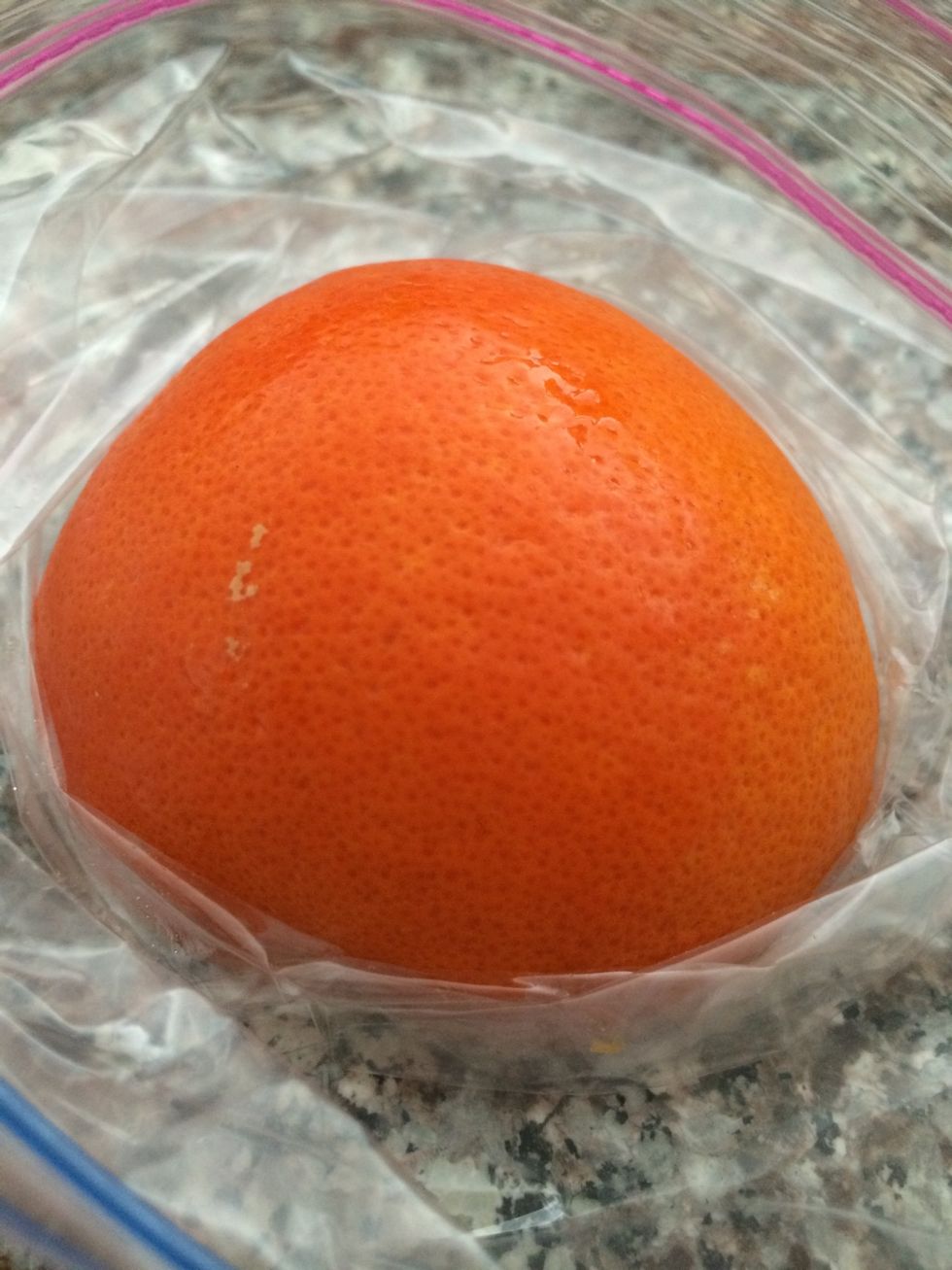 You'll need an essential oil of some sort. I chose to use half a Tanganello. It's kinda like an orange and tangerine. You can use whatever you'd like 😀
😜 I've tried using Lemon, oranges, limes but they all smelled like urine to me for some reason. Then again I think my sinuses are messed up.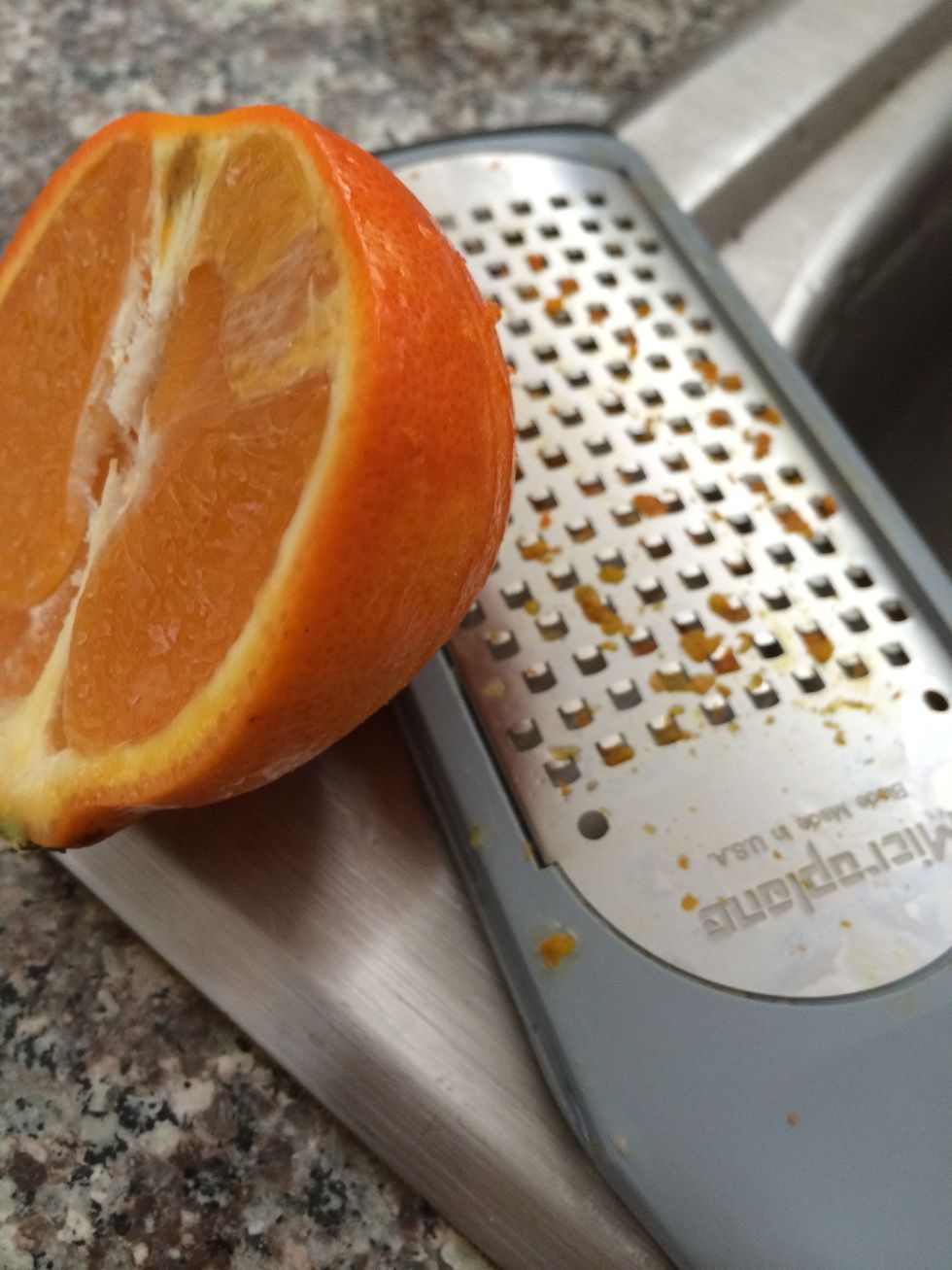 Now zest the fruit into the bucket until you've removed the 1st outer layer. For the random essential oil from your local health store read the directions. It's prob about 10-20 drops.
Add enough water to fill the bucket to about 6 or so inches from the top. While it's filling, add 1/4 - 1/2 cup of dish liquid.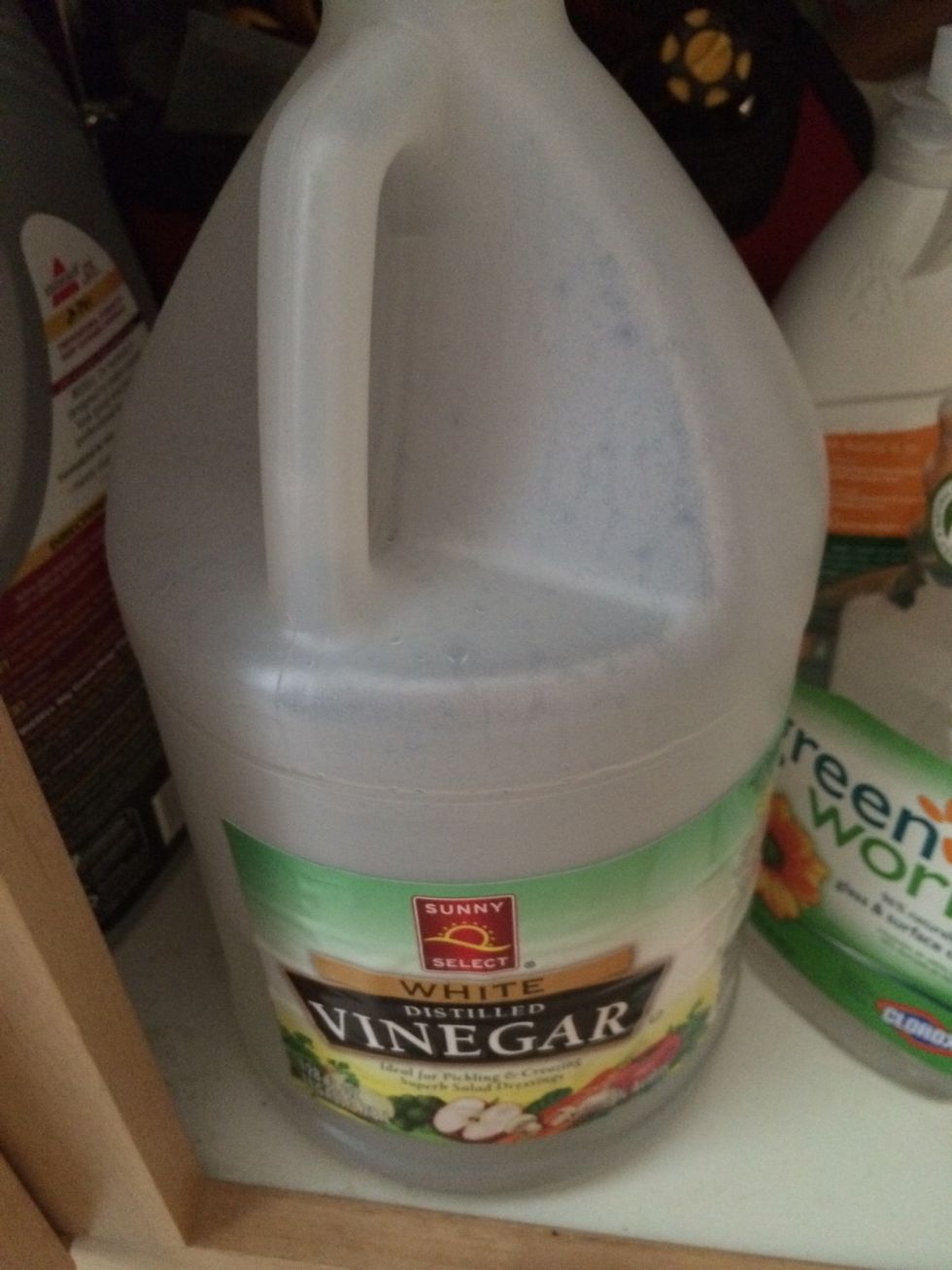 Because I like a little extra power i add about a half a cup of vinegar. This ensures that your floors are getting disinfected. Another option is a capful of bleach but that will dry wood floors.
I chose not to strain the fruit bits because I needed to vacuum anyhow but you can always use a cheese cloth or small holed strainer when juicing to catch the fruit bits. Your ready to start moping!
FINAL TIP: If you have stinky areas (cat box, piddle pads, bathroom) near or on carpet, sprinkle a bit of baking soda within that area where there's the least traffic to help absorb smells. 😊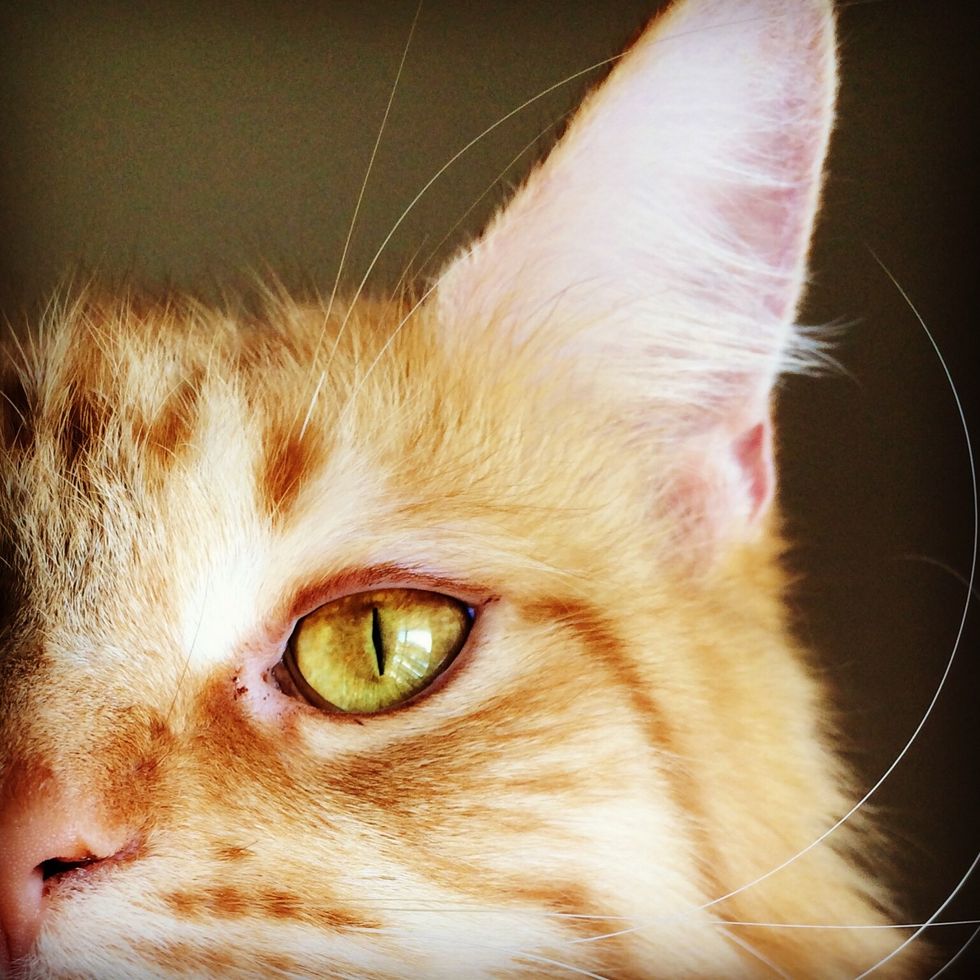 Keep your furry, feathery, fuzzy, fluffy, scaly, fun loving family safe from potentially dangerous chemicals!
1.0 Mop
1.0 Bucket
1/2c No Dye No Color Dish Liquid
1.0c Distilled White Vinegar
1/2 Tanganello (or essential oil of your choosing)
Jennifer Emmeline Franks
I'm an artist by hobby, cleaner by day, driven, conceptualist, inspired and loving the rest of time.