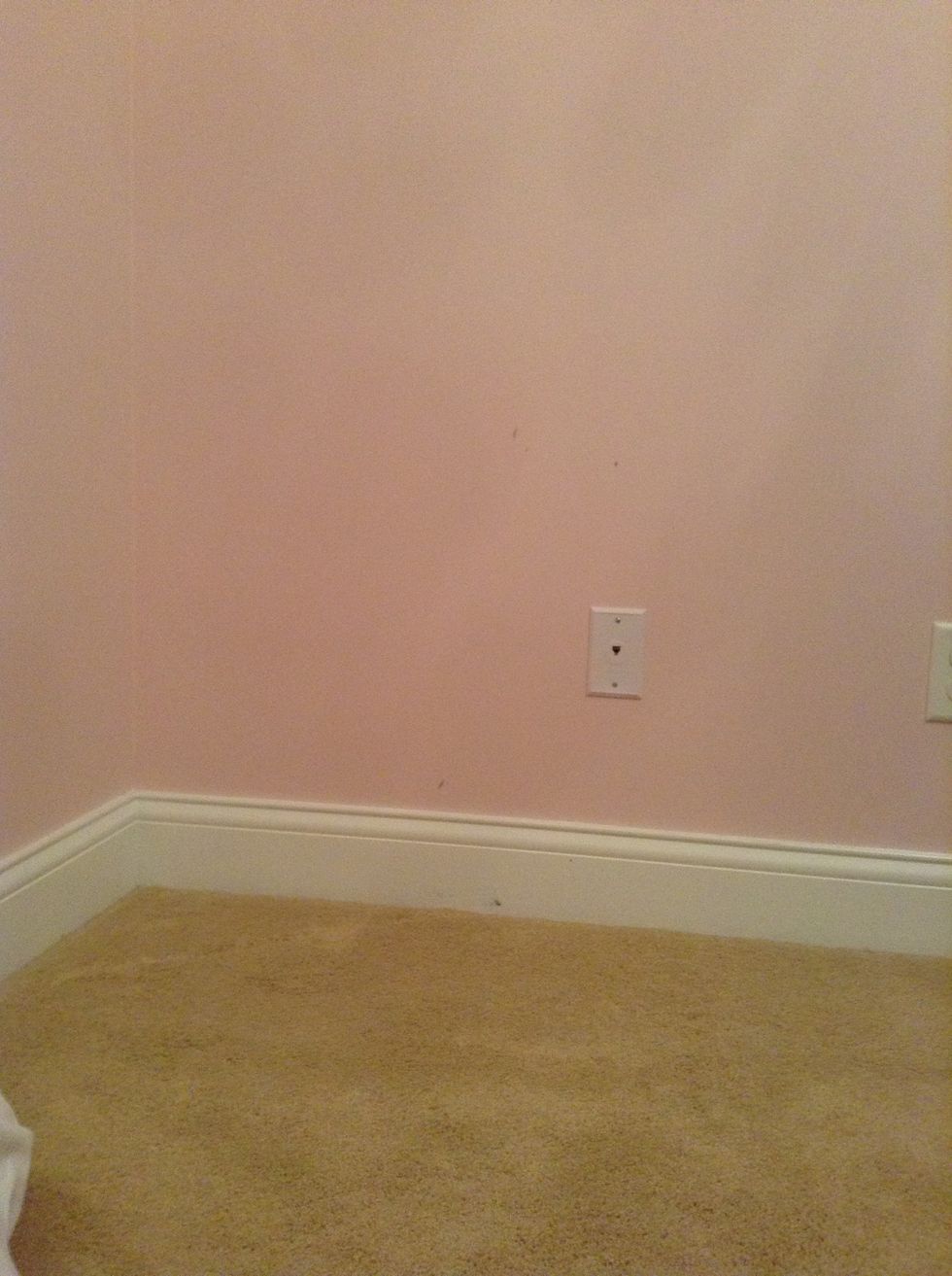 First things first, pick a spot! It should have enough room for you, and some of your favorite things.
Now that you've chosen your area, you want to add a few blankets on the side you will be sitting on. This will add some comfort.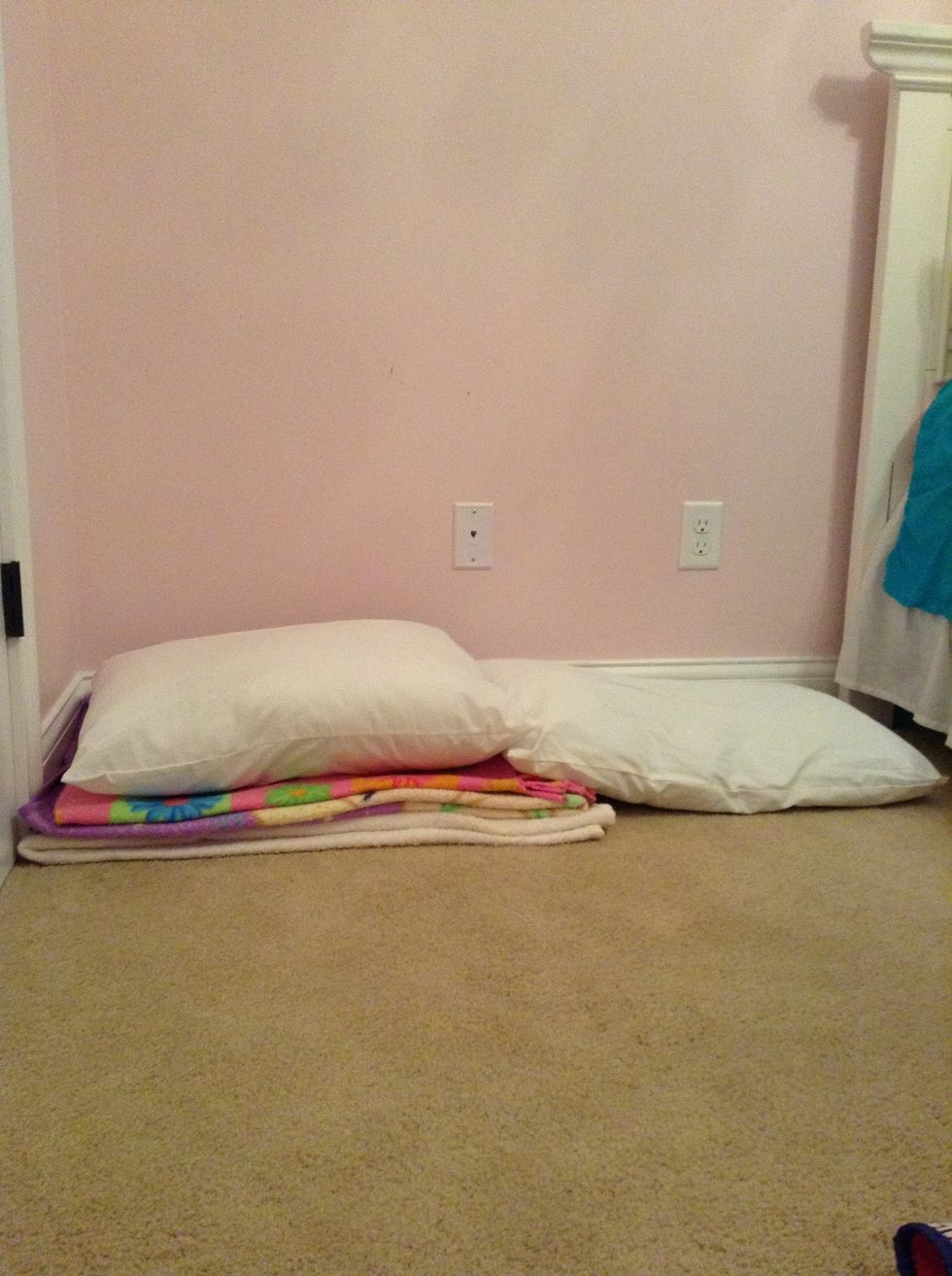 After that, add two pillows to each side of the sitting area as shown above.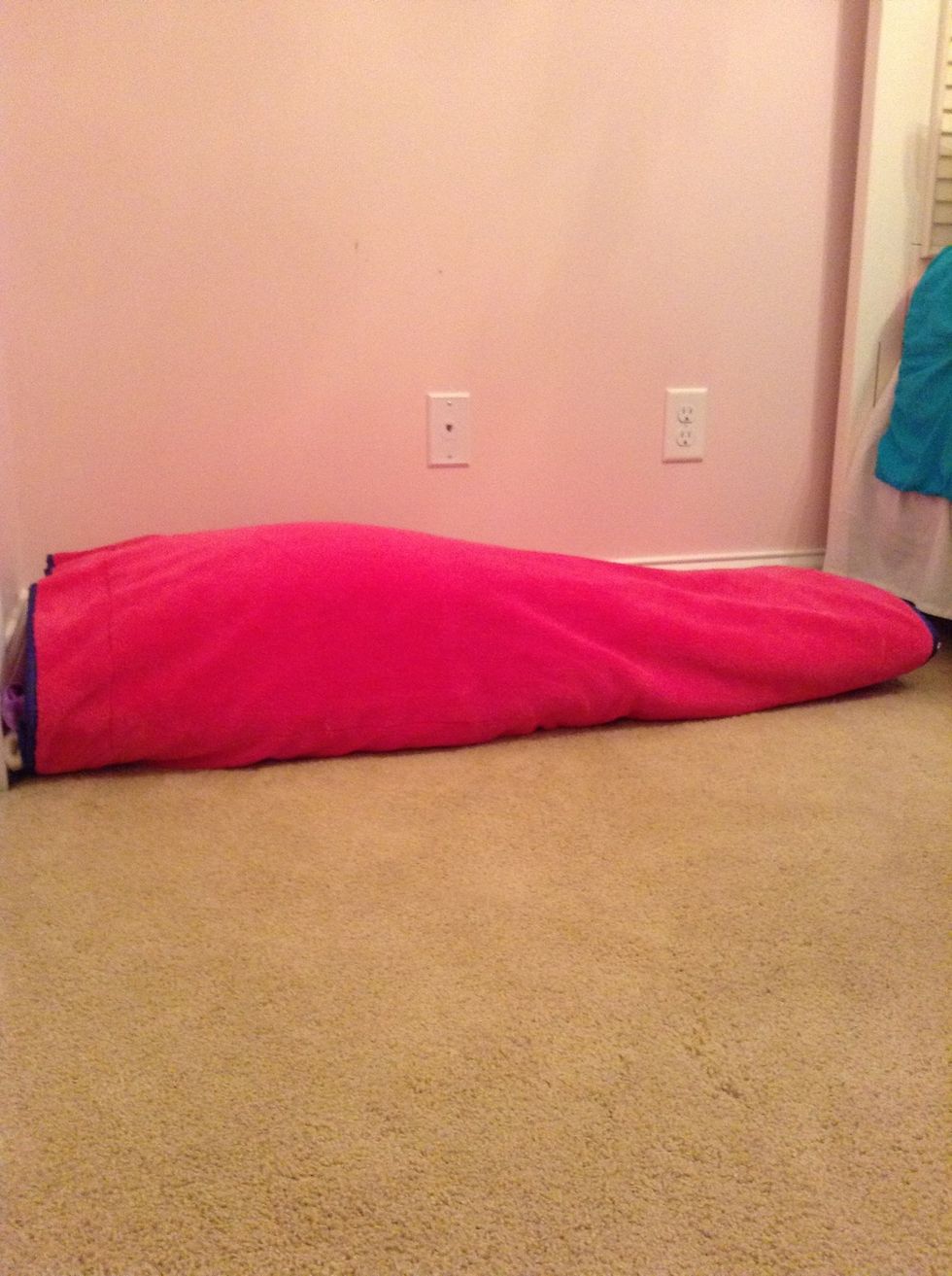 Next, add a decorative blanket on top. Try one that has a stylish pattern or color on both sides so you won't get bored with your area. Also, tuck in the blanket so it looks neater.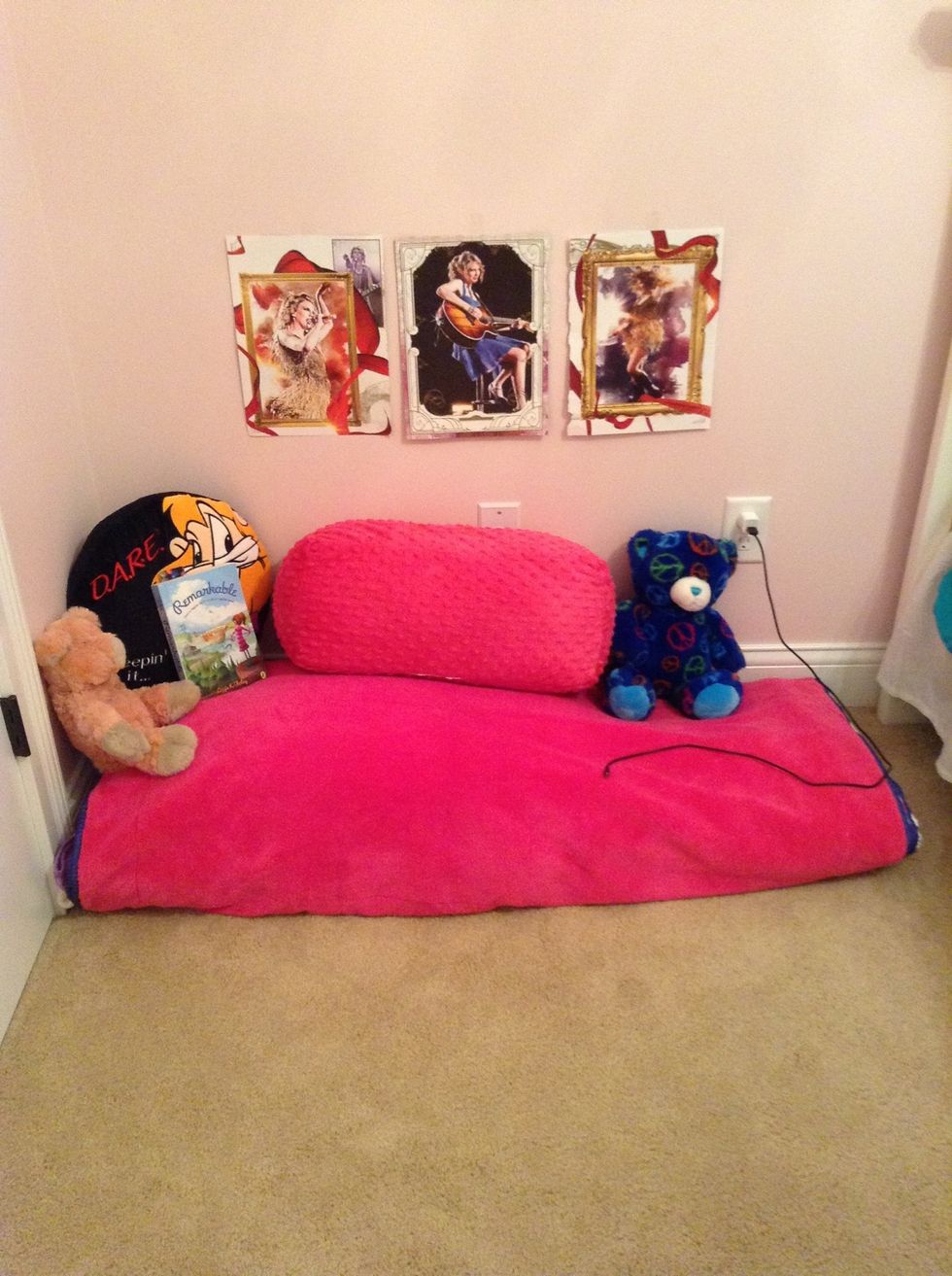 Personalize it! Add fun pillows, a few stuffed animals, pictures of something you like, and maybe even your current book! Make it you!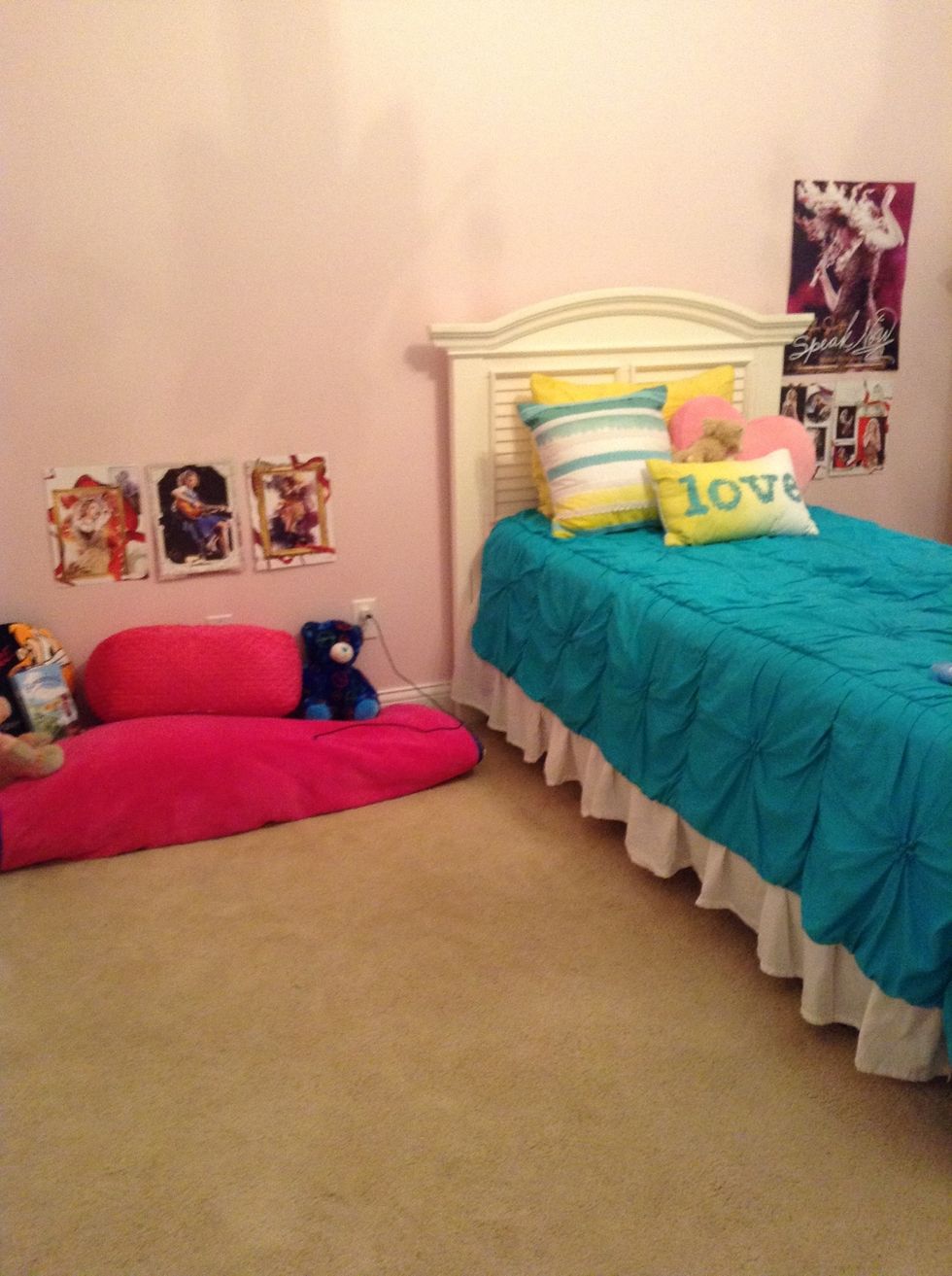 Why is a sitting area better then just sitting on your bed? The answer is it can help you sleep better! By only sleeping on your bed your body will know what to do quicker when you go to sleep!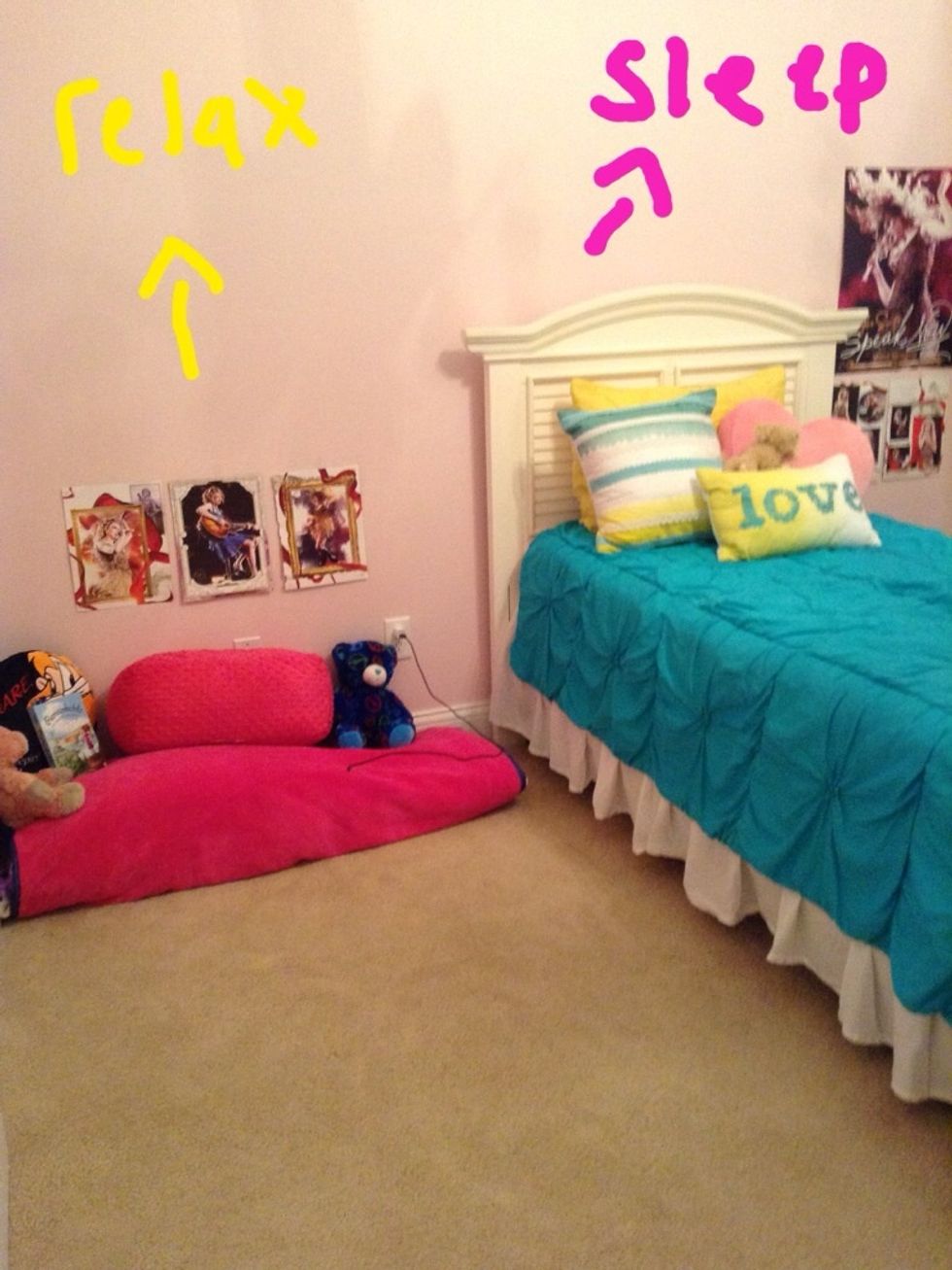 Your body will know that you do all of your relaxing at your little area. So, your body will know that when you hit the pillow it is time to go to sleep! Giving you more rest and a better attitude!
Thank you for reading this guide on how to create a relaxing sitting area! I hope you enjoyed this and try it out yourself! Comment suggestions for guides and tips below! Have a wonderful day!😊
4.0 Blankets
2.0 Pillows
Decorating supplies (optional)
Olivia Marie ❤
Beauty & fashion enthusiast.\nYouTuber & aspiring writer\nLover of a good book & a rainy day.\n\nfind me below //