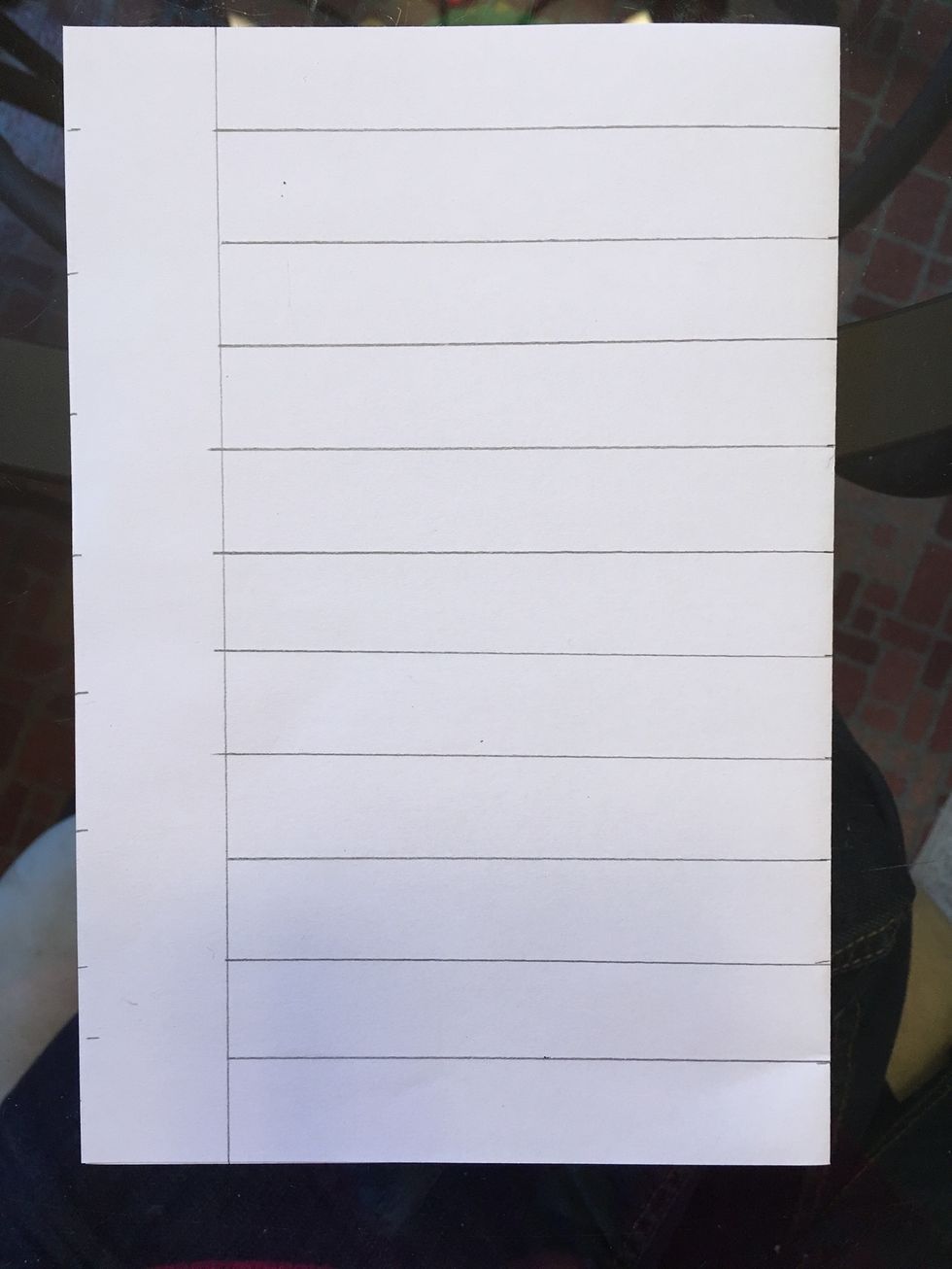 Take the base layer of paper and fold it in half. Lay the ruler along the open side and draw a line vertically. Then line the end of your ruler up with that line and make even lines across the page.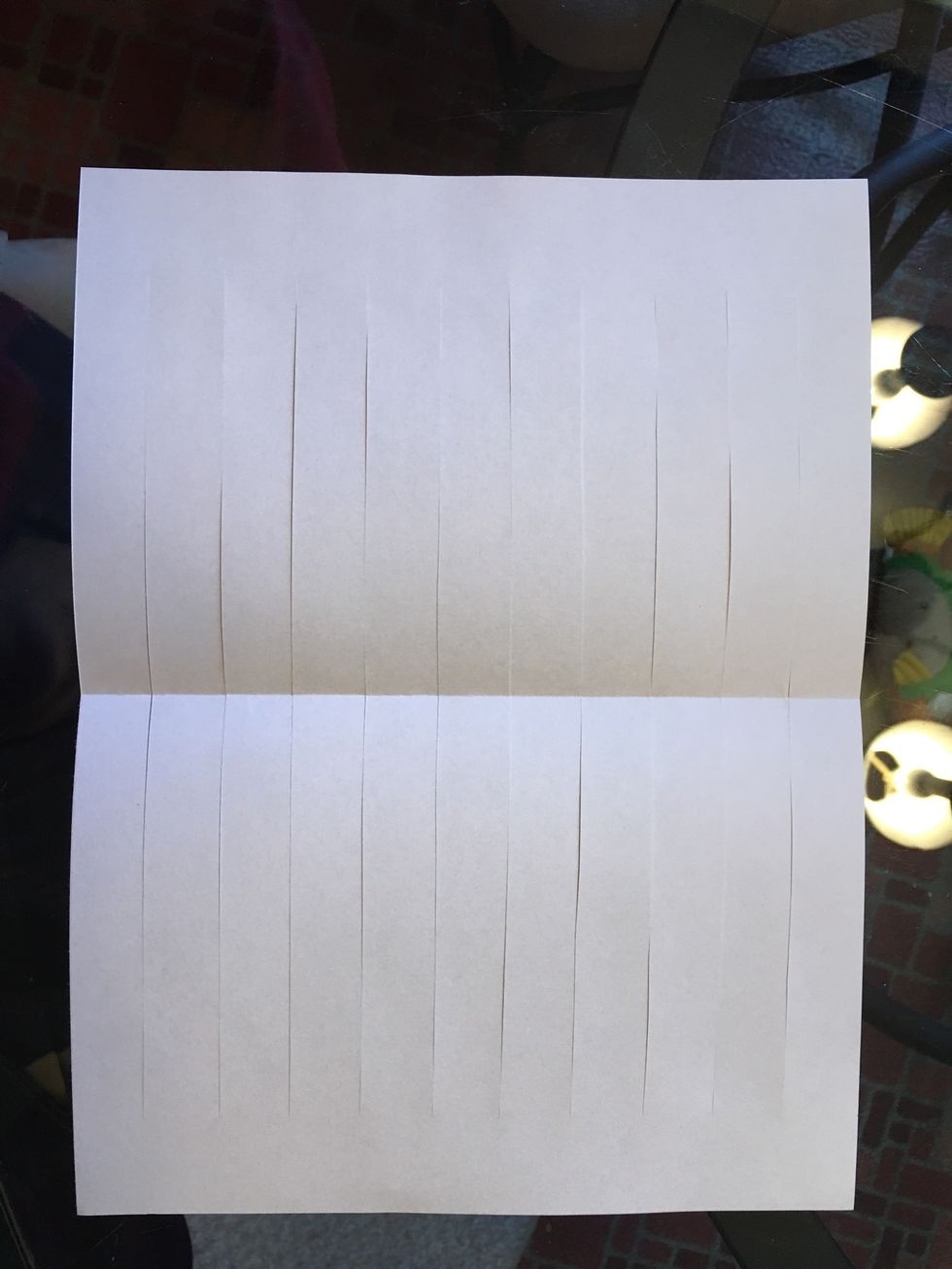 Keep the paper folded and cut along those lines from the fold to the vertical line. Then open your paper and see that you have a paper loom.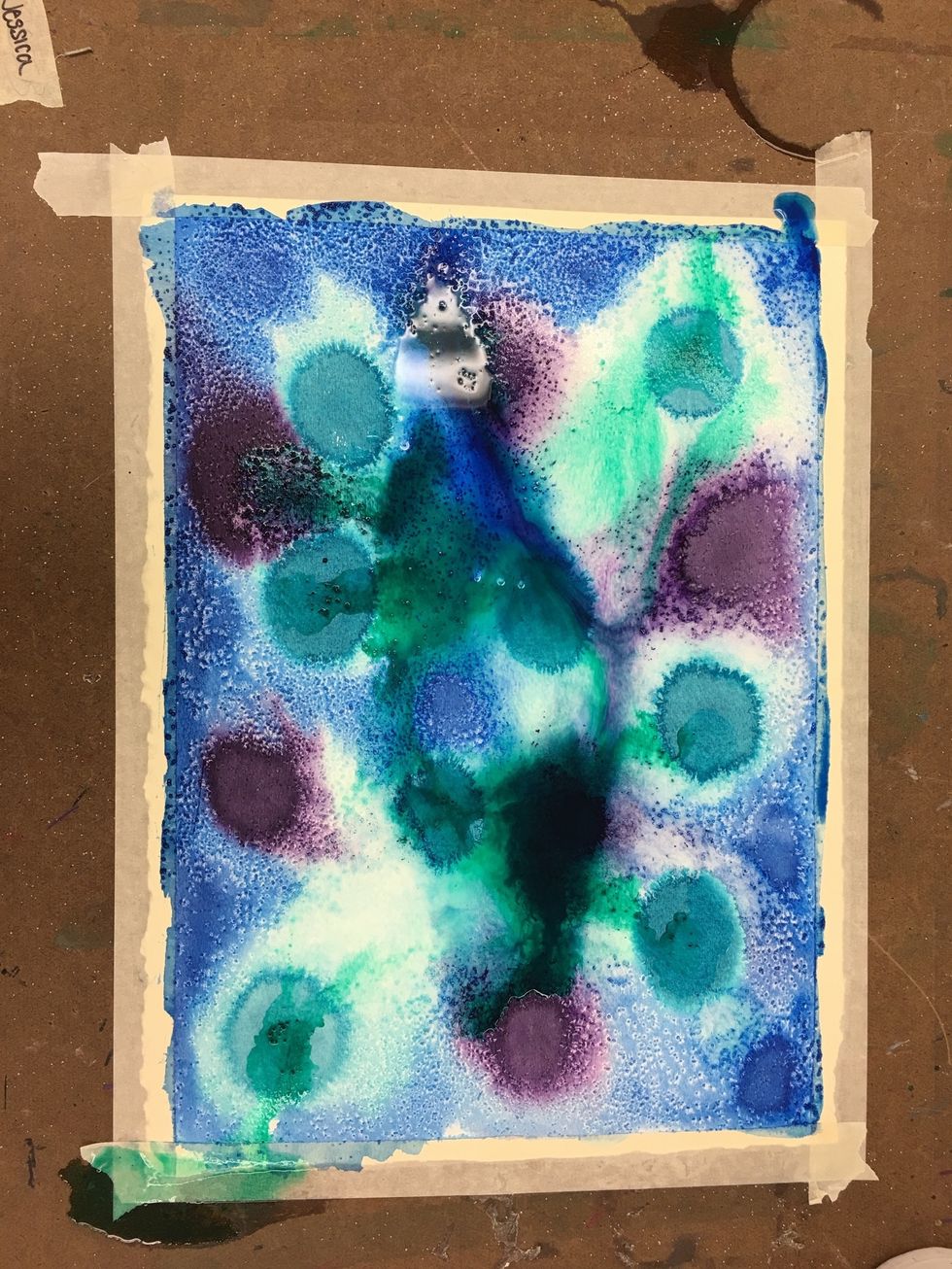 For my example, I made an abstract watercolor for my paper strips.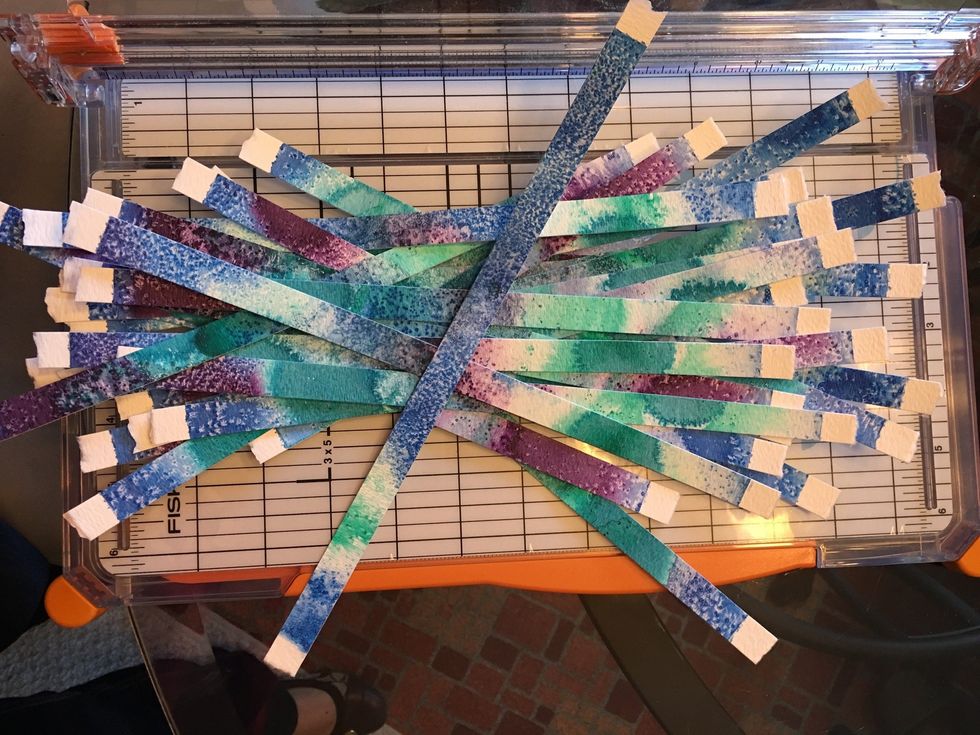 Then I used the paper cutter to cut the project into 1/2 inch strips.
Next, carefully weave over three, under three, offsetting the pattern by one each time. Make sure to keep the weaves are tightly pressed together as you go.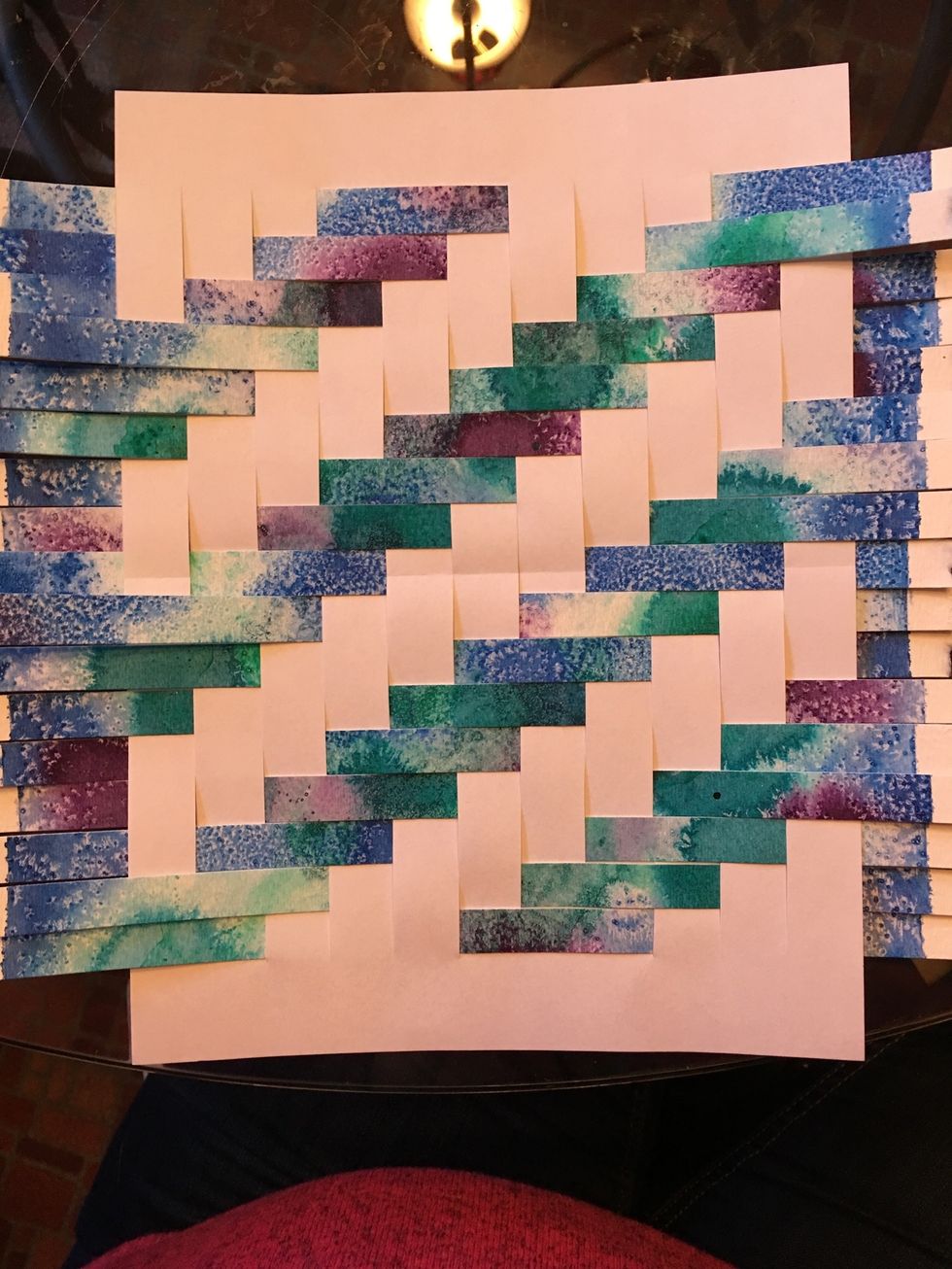 Continue the pattern until you have reached the end of the page.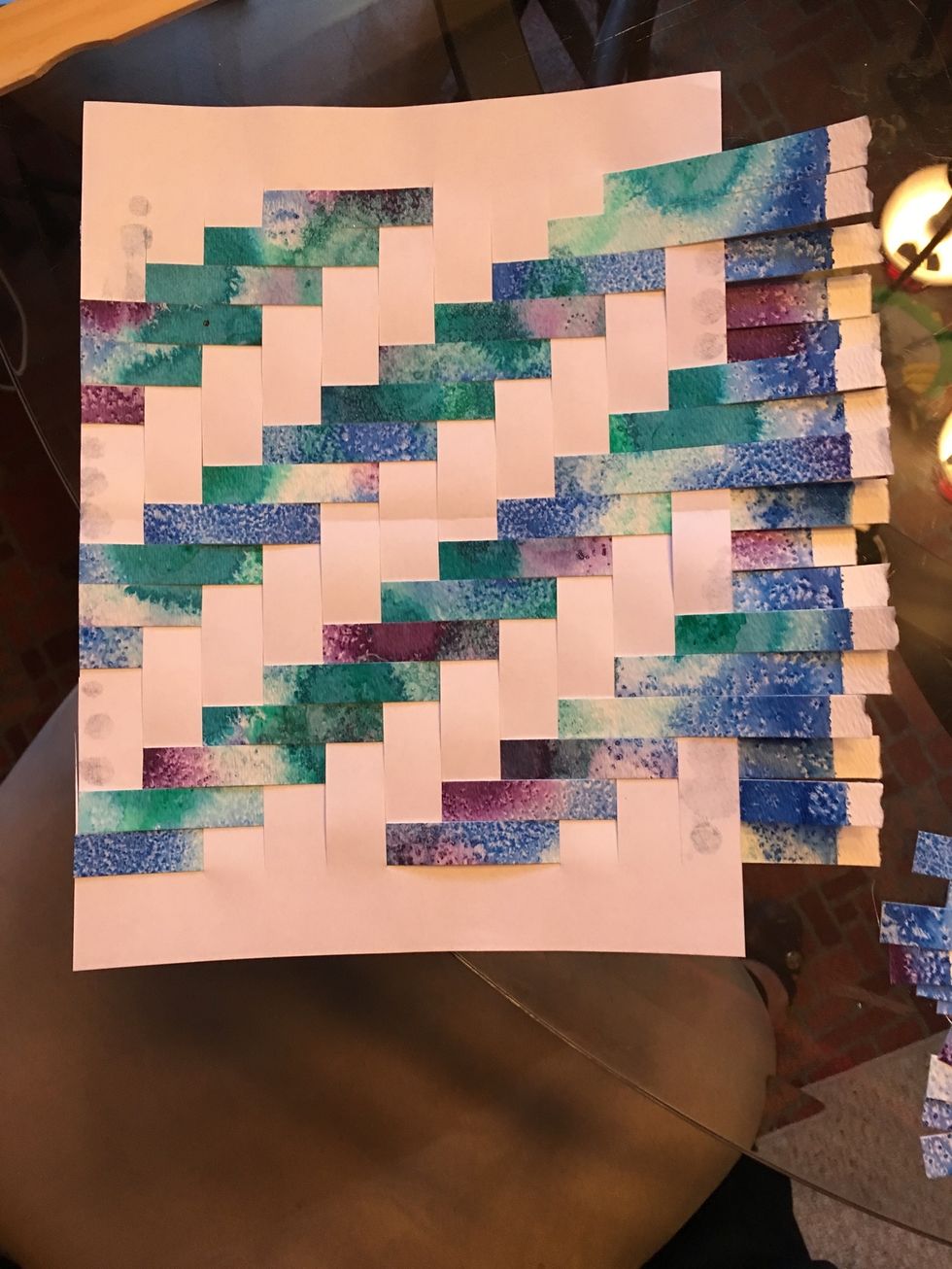 Glue the ended down and hold with a heavy object for a few minutes then trim the excess edges with a pair of scissors, carefully keeping a nice straight line.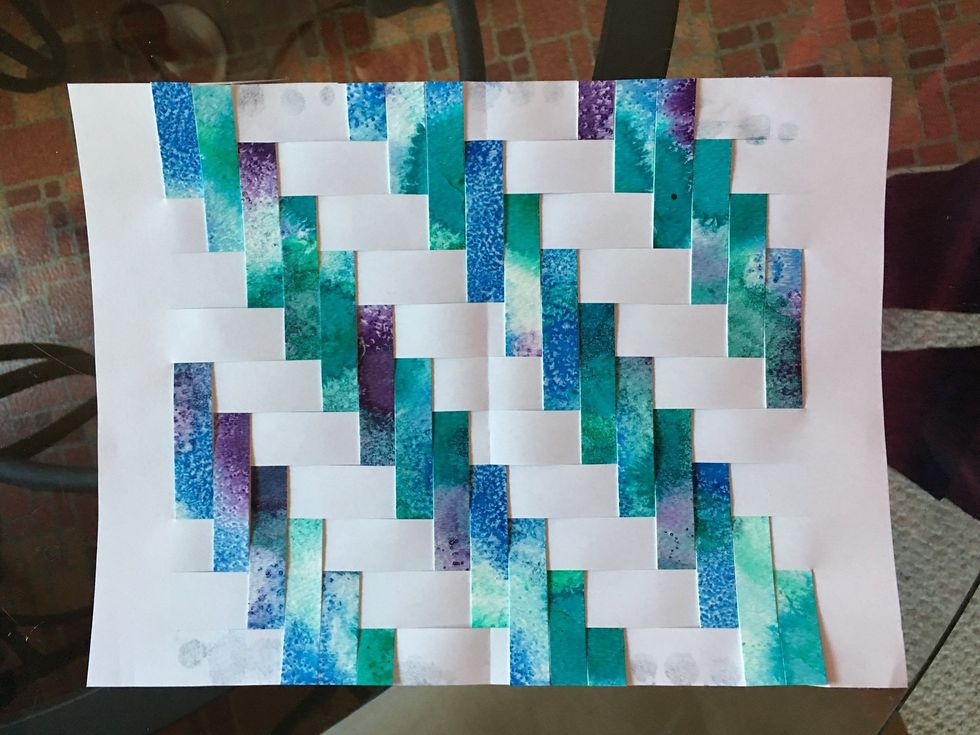 Your completed weaving will be incorporated into your self portrait in the next steps.
Base Paper
Strips of Paper
Glue
Scissors
Ruler
Pencil