Create a Paper Weight With Louise Nelson
13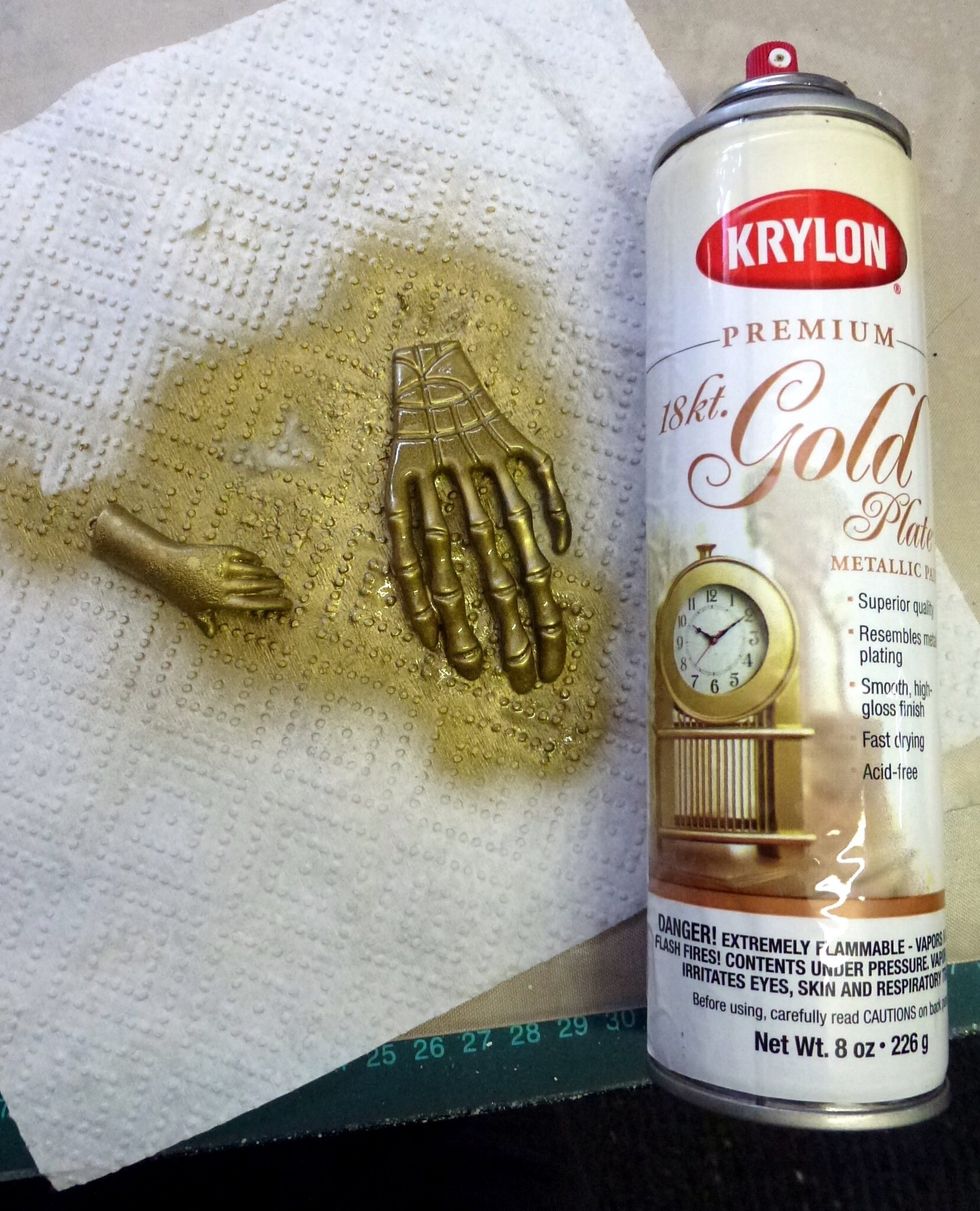 Begin by spray painting both the metal hand and resin cast hand. The metal hand will be the base. When dry adhere the resin cast hand on top of the metal hand using strong clear drying glue
Distress and highlight features of the hands by applying heavy black gesso with a soft cloth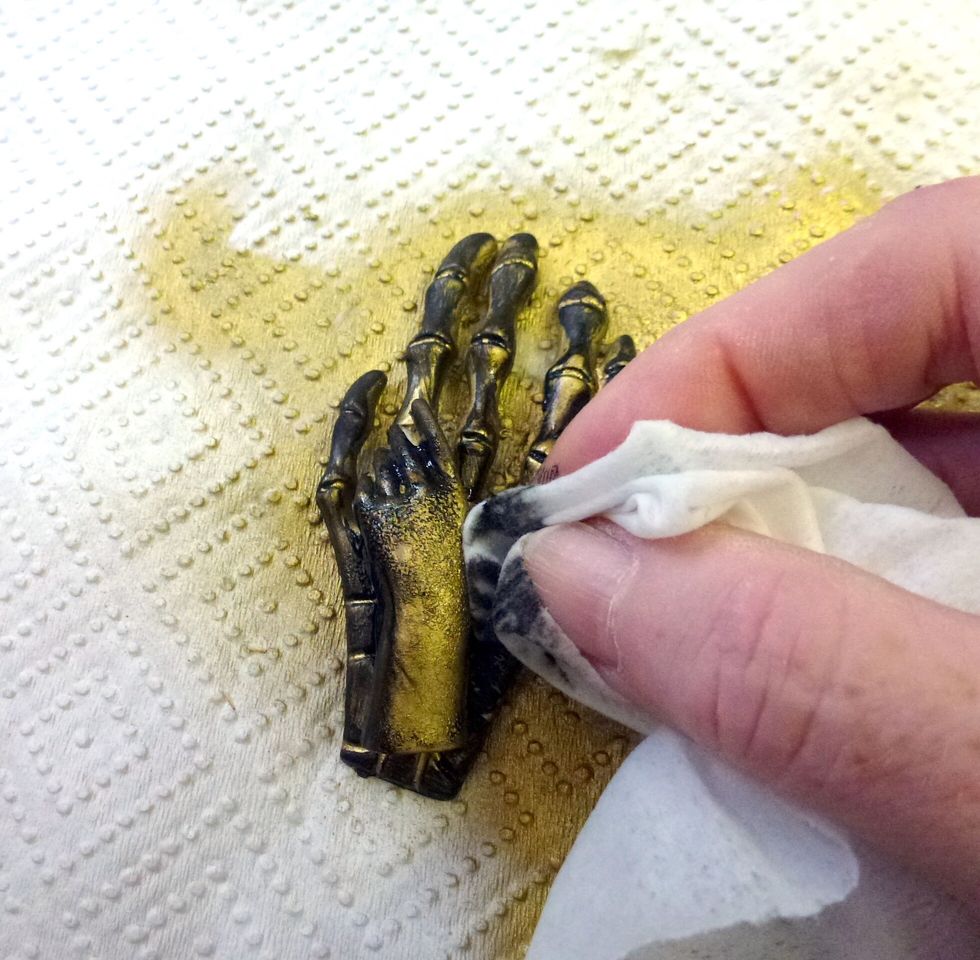 Buff off the excess black gesso with a wet wipe, ensuring there is gesso left in depressions etc., to ensure the features of the hands are highlighted. Dry off with a heat tool.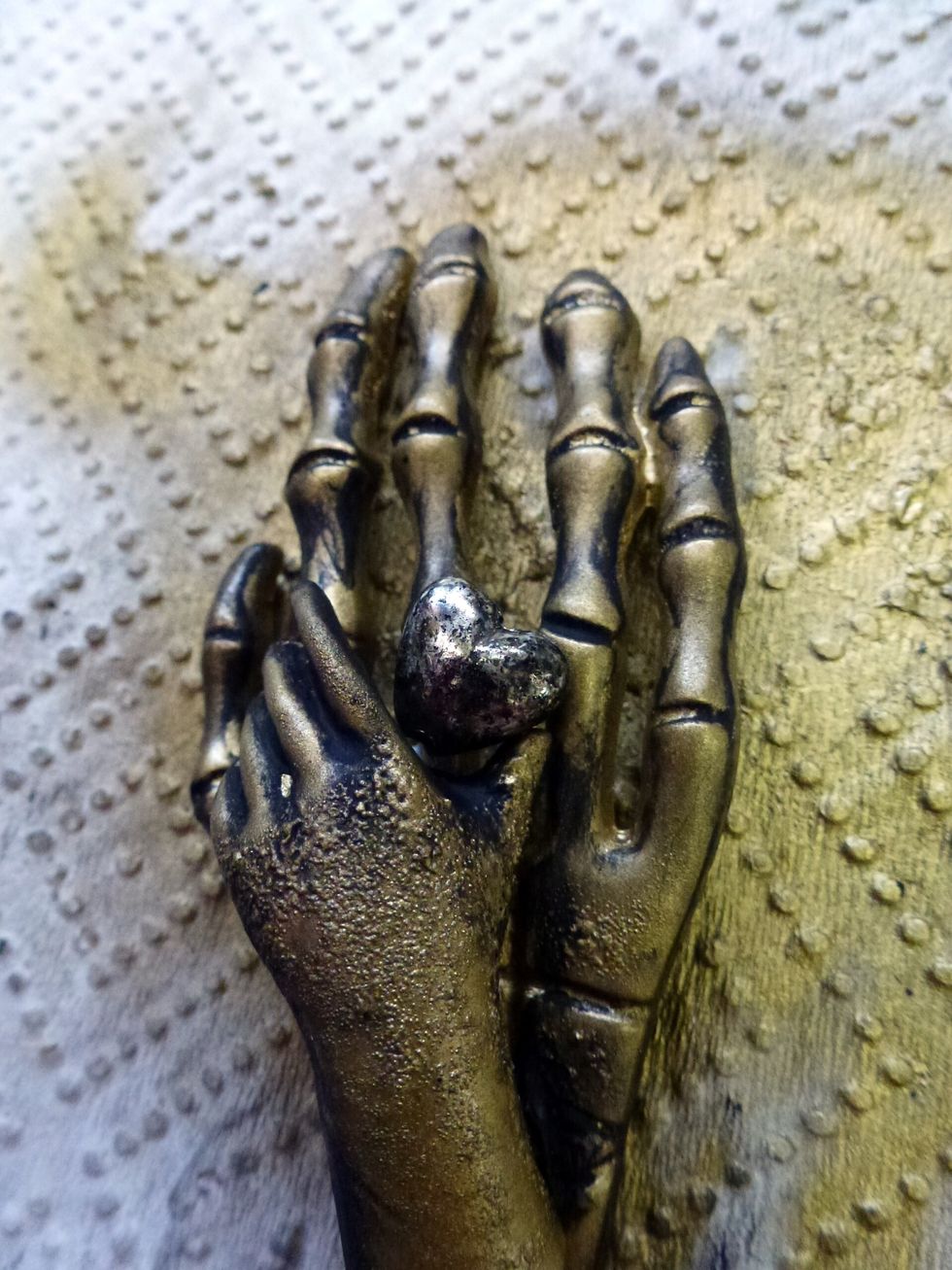 Adhere silver heart bead in the web of hand between thumb and fingers with strong clear drying glue.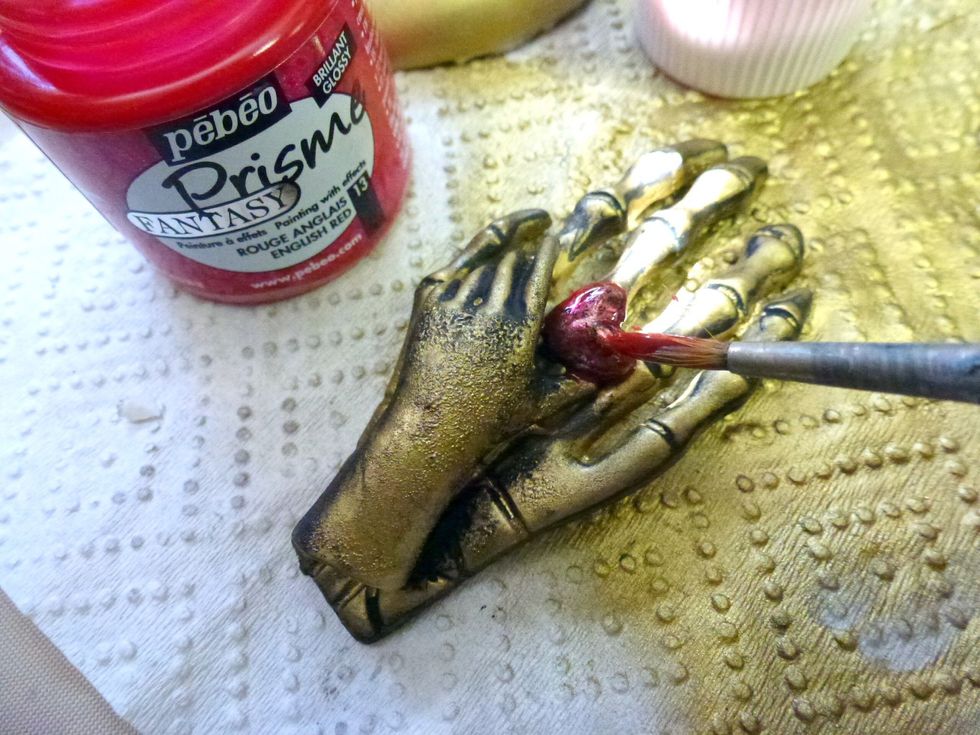 Paint the heart bead with red paint, and allow some of the paint to dribble down the hand so it appears as though the heart is bleeding.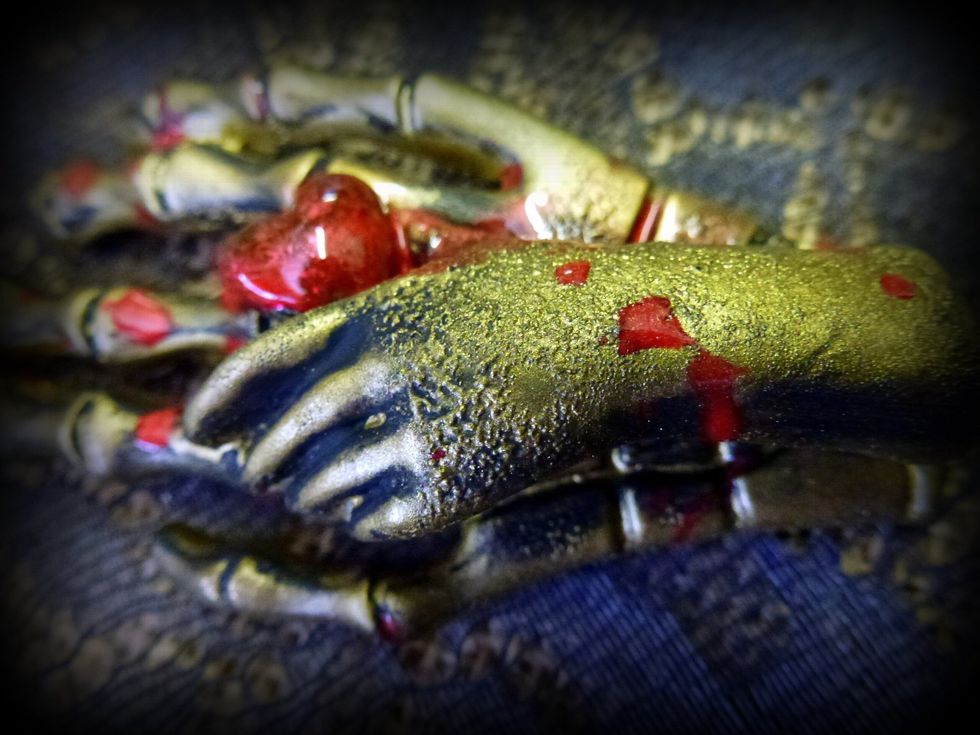 Add some extra splats of red paint on the metal hand base by splatting it on with a paint brush. Dry off with heat tool.
Your paper weight is ready to be put to use, read all about it on the Muse www.sandraevertson.com
Relics and Artifacts Milagros
Finnabair heavy gesso black
Metal hand
Silver heart bead
Krylon gold metallic paint
Pebeo paint
Relics & Artifacts
RELICS & ARTIFACTS ® matte white resin craft blanks by designer Sandra Evertson for Prima Marketing Inc.