Create a Paper Hot Air Balloon by Joanne Bain
127
This tutorial is to create only the basic hot air balloon in the papers of your choice. Once complete it is ready for you to decorate in anyway you choose.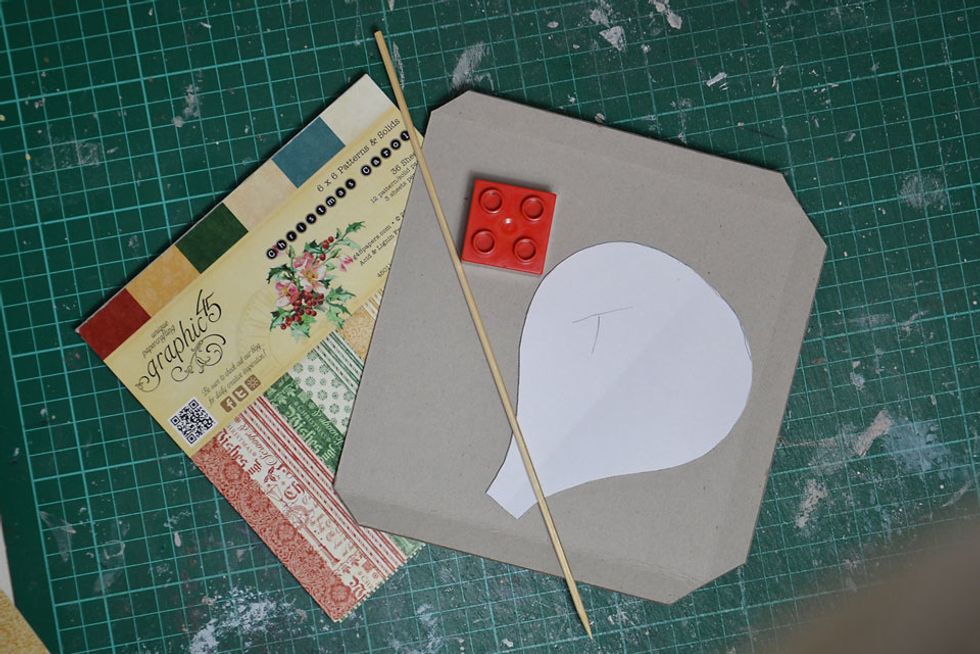 These are the basic materials to create the balloon. I have hand drawn the balloon shape but you can search the internet for one. The balloon shape is about 10cm wide.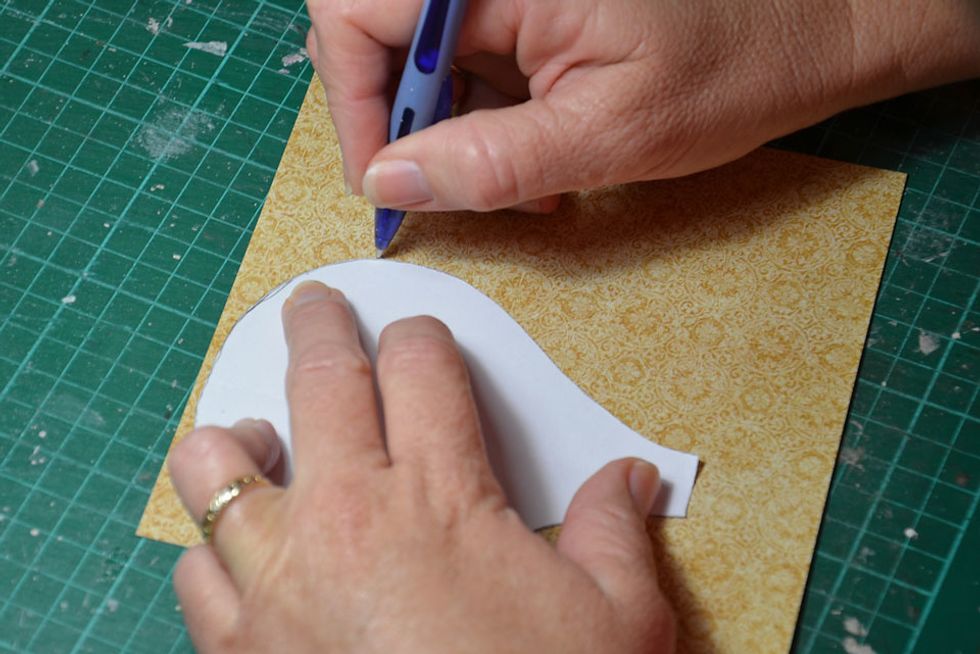 Trace around the balloon shape. You will need about 20 of the balloon shapes.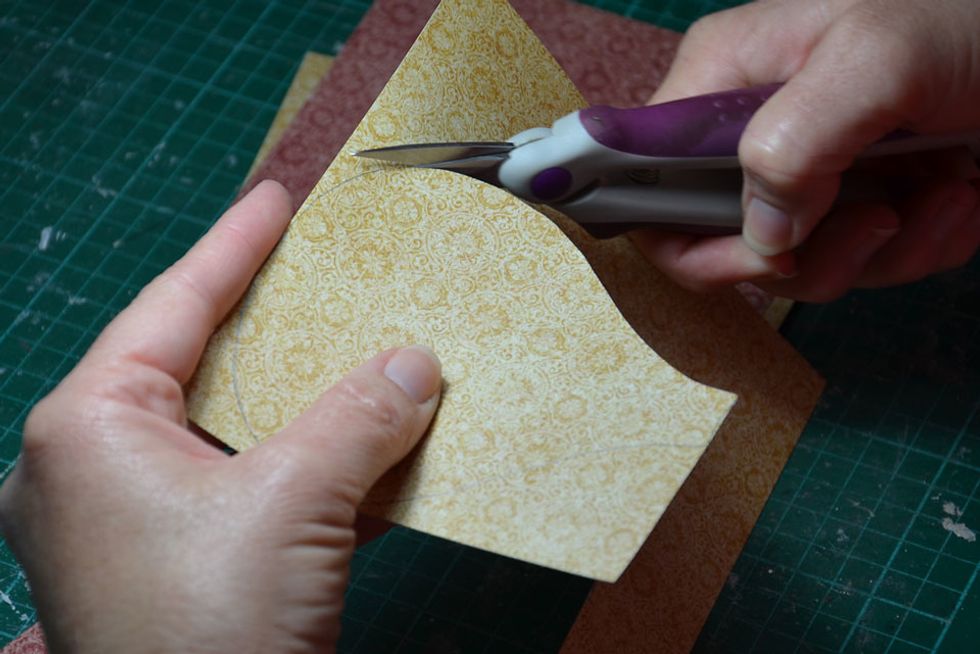 Cut out all of your balloon shapes.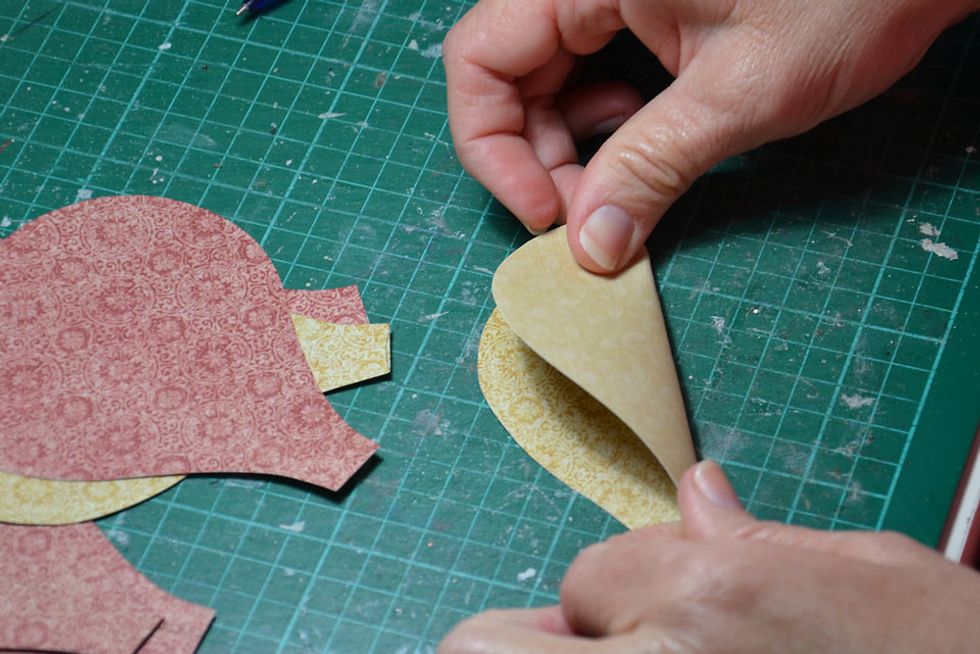 Fold all balloon shapes in half.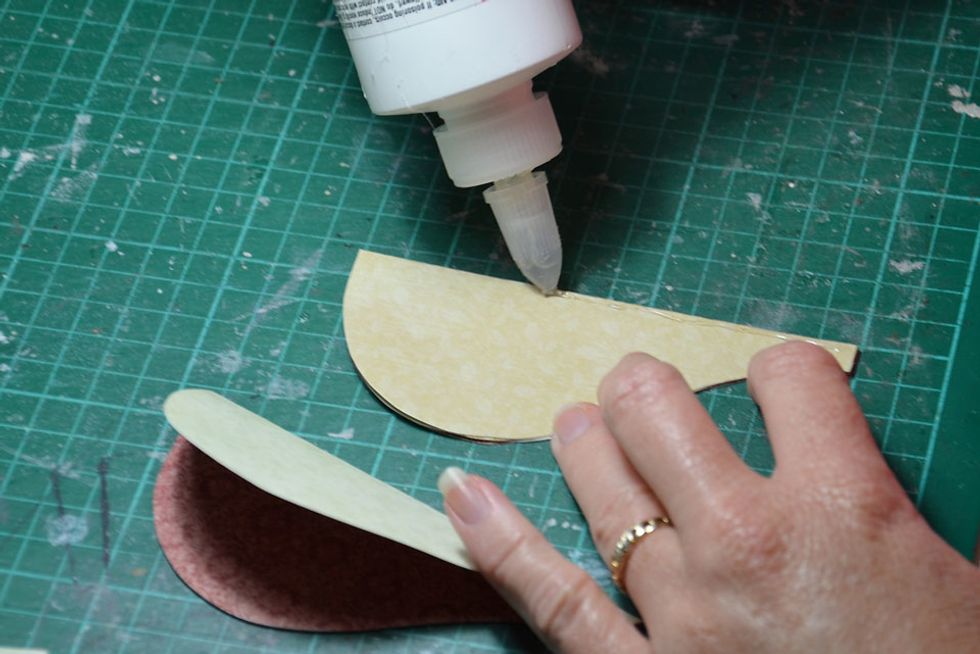 Run some glue down the folded edge only.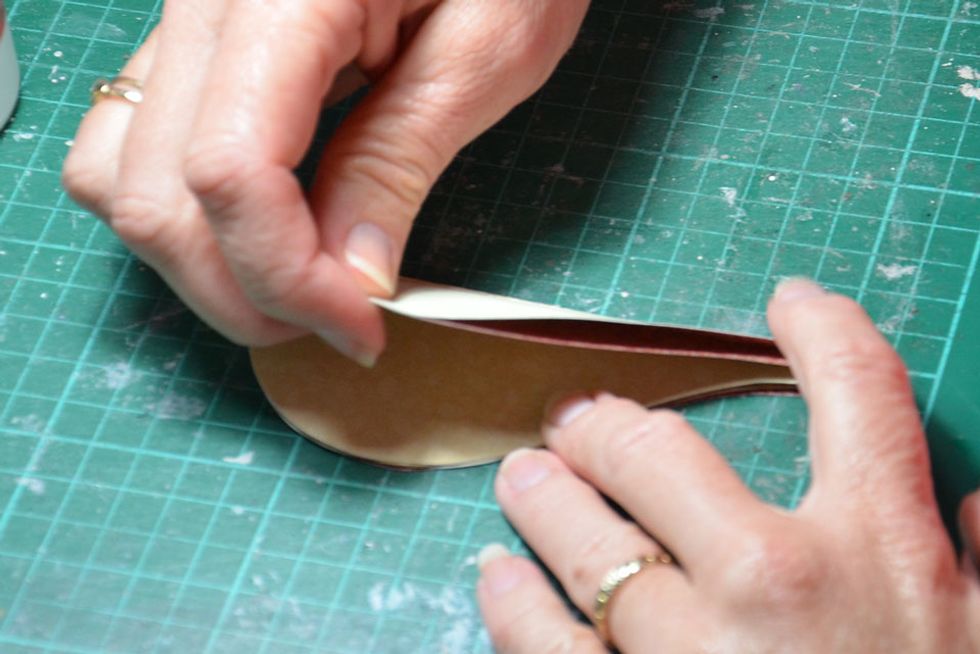 Attach another folded balloon piece to the glued bottom piece.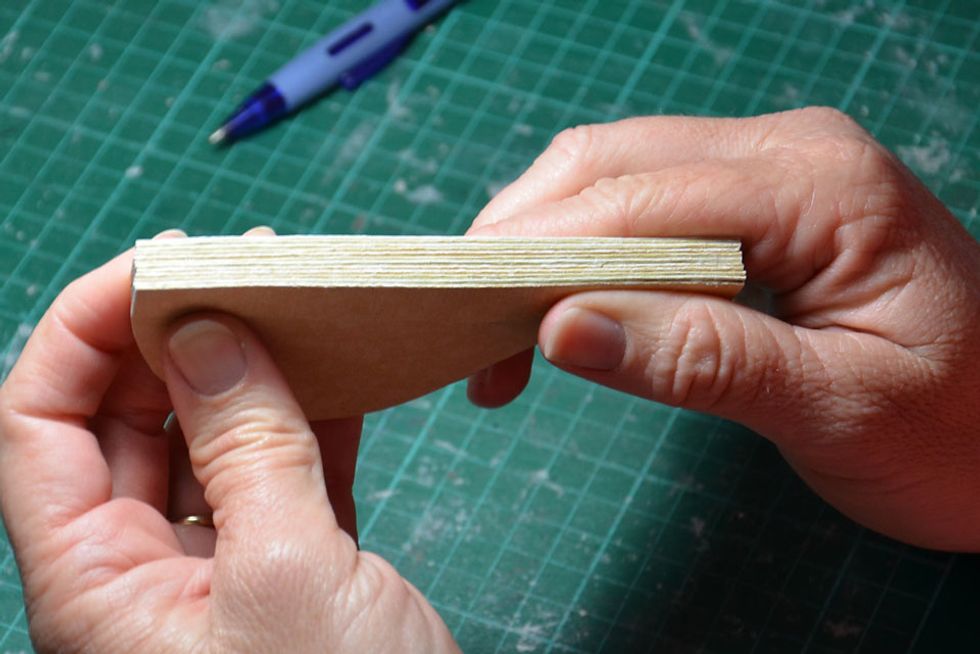 Continue to keep glueing all balloon shapes together. Remember to only run glue down folded edge only. Once all are glued together set aside and allow to try.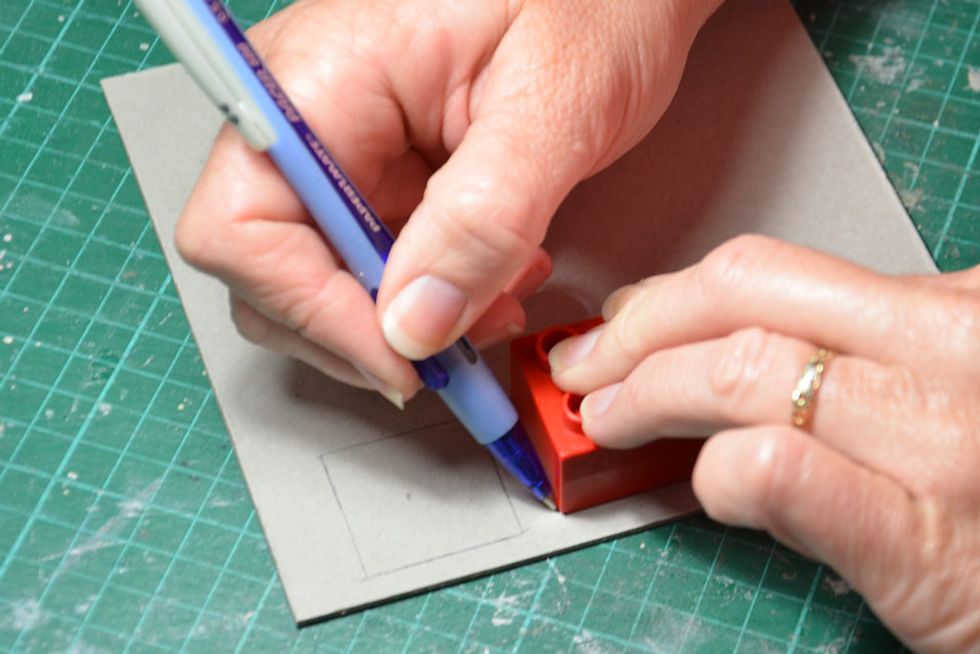 Trace around lego block. If you don't have a lego block the squares need to measure 3cm x 3cm and you will need 2 of these.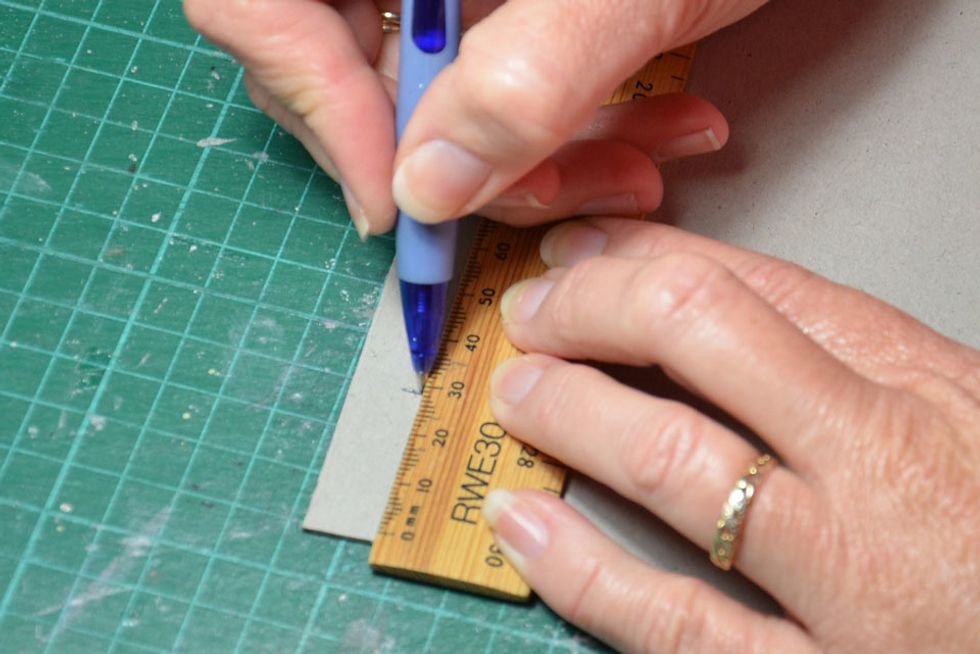 Measure and cut balloon basket side pieces. These measure 2.5cm x 3cm and 2.5cm x 3.5cm. You will need 2 of each size.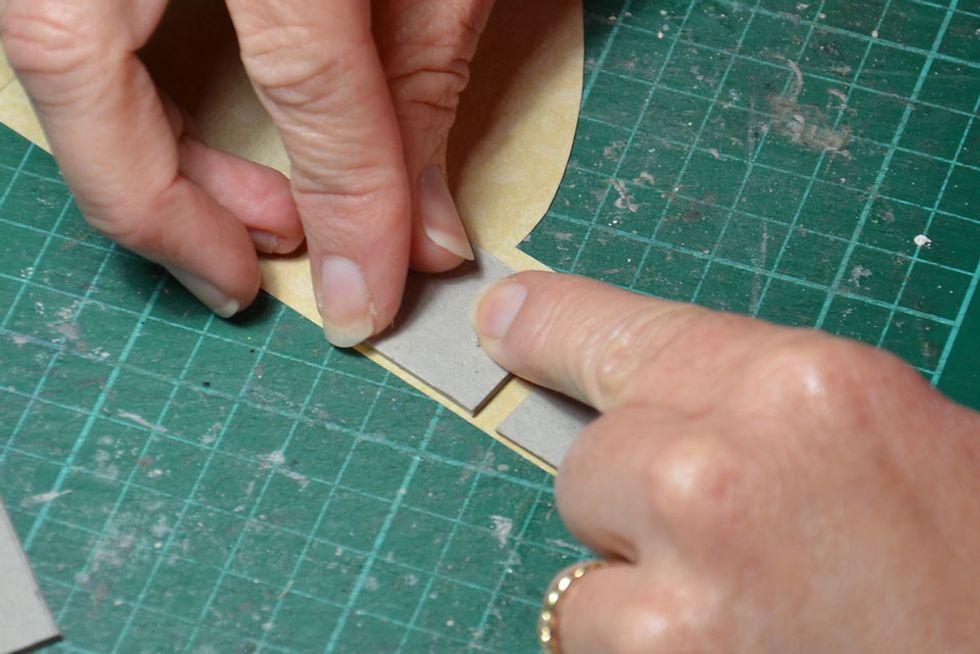 Cover the side pieces. This colour will be for inside your balloon basket.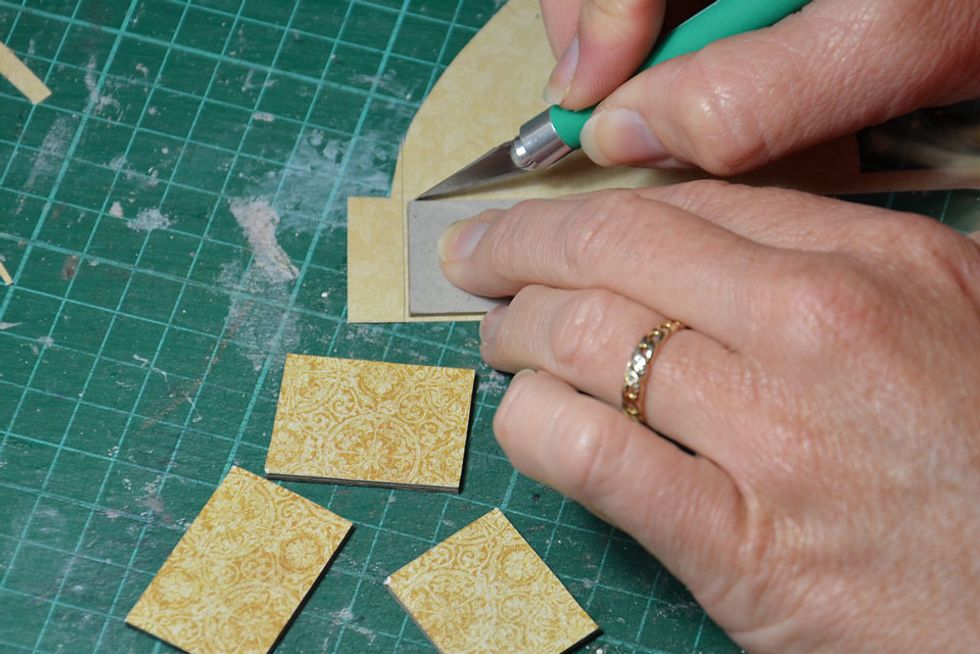 Trim off excess paper.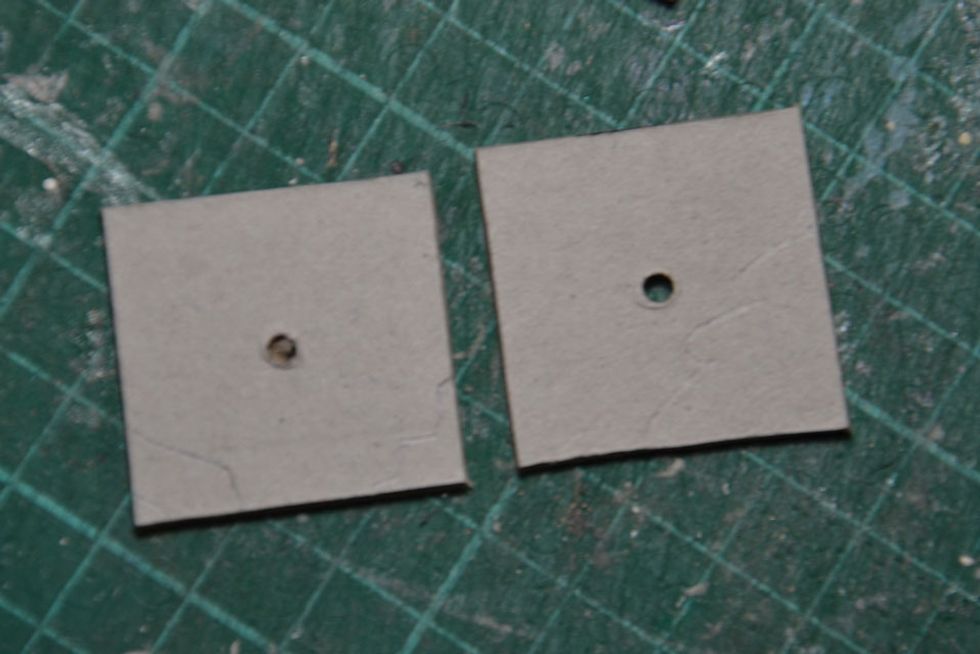 Punch holes in the centre of the top and bottom pieces of the balloon basket. These need to be just big enough to fit the skewer into.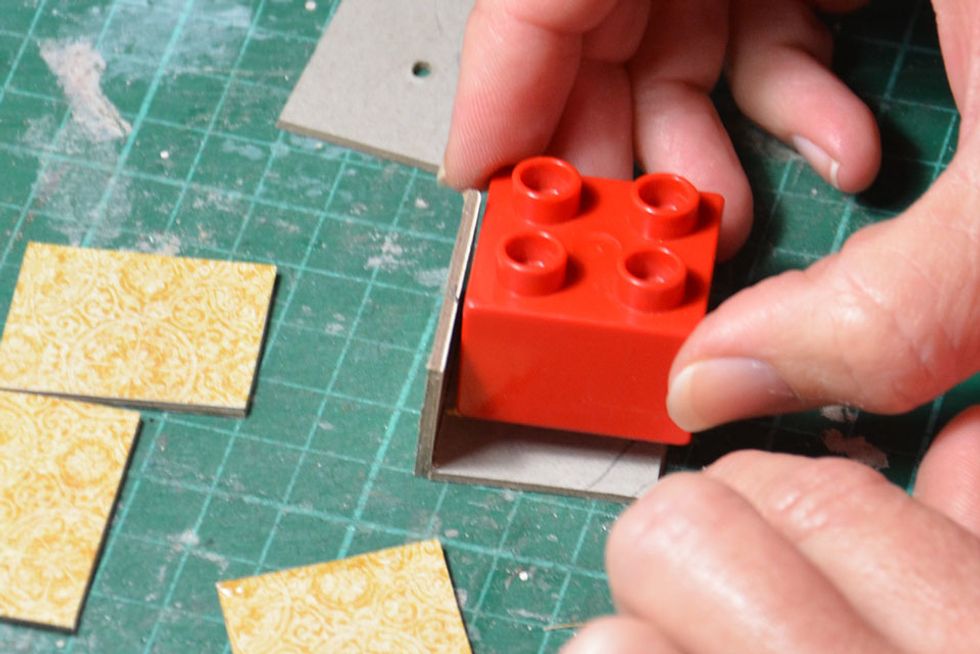 Now assemble the basket. I have used the lego block to help support the sides.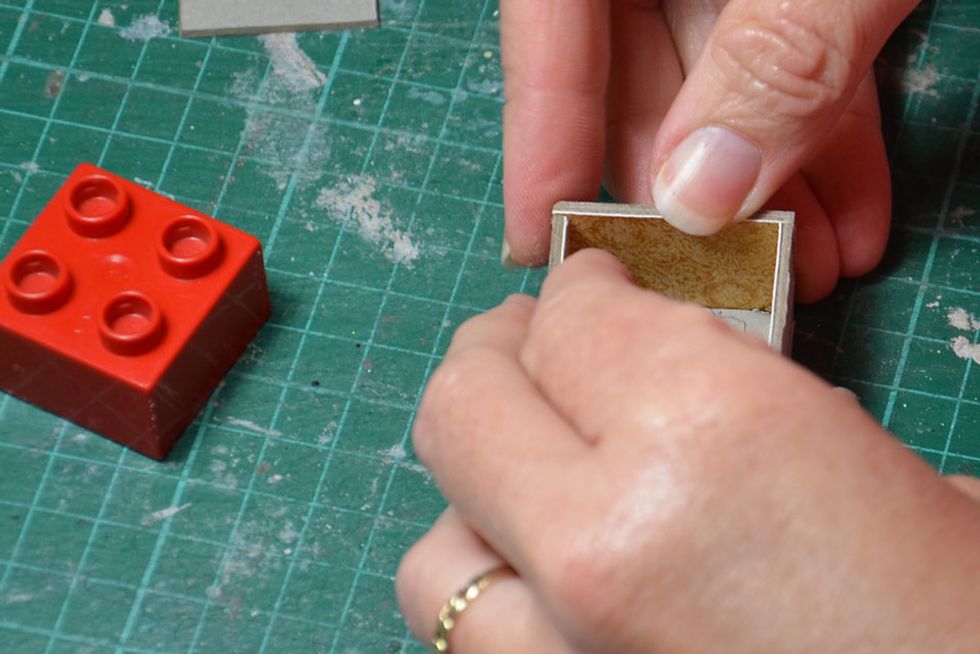 Remove the lego block before adding the final side piece.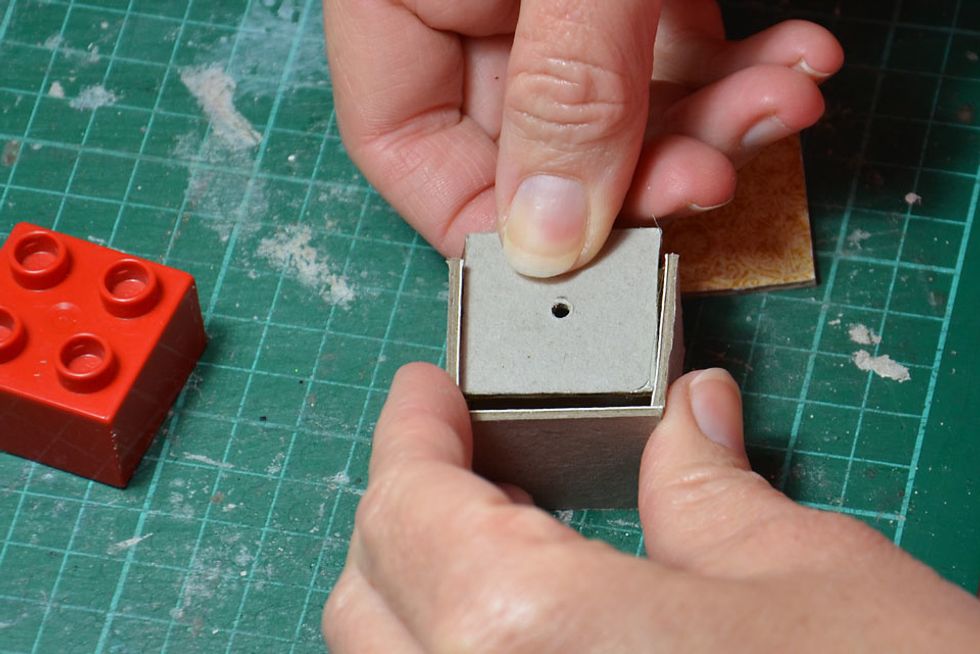 Now push in the top centre piece.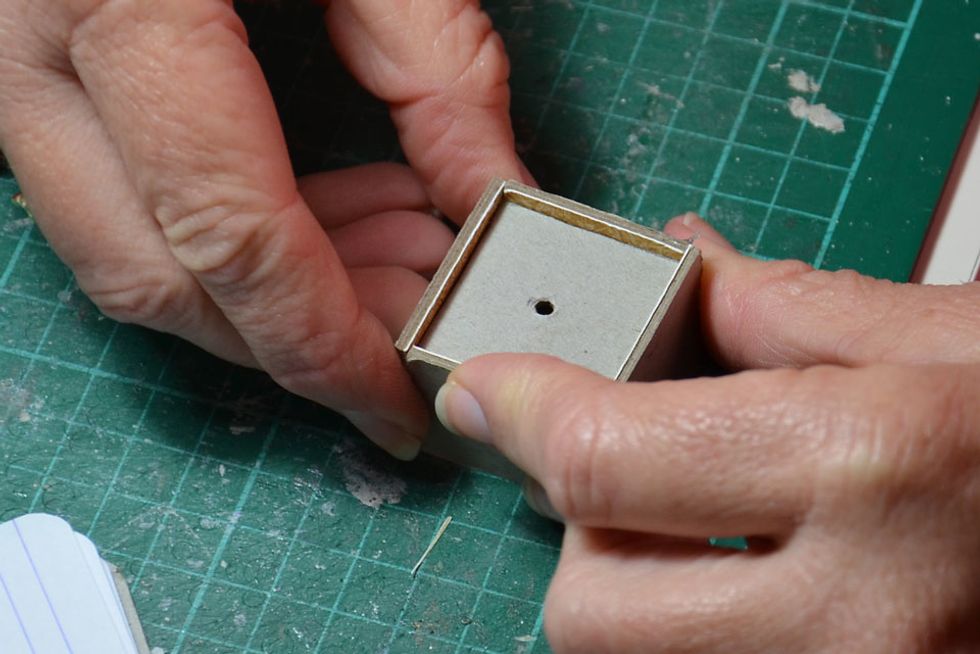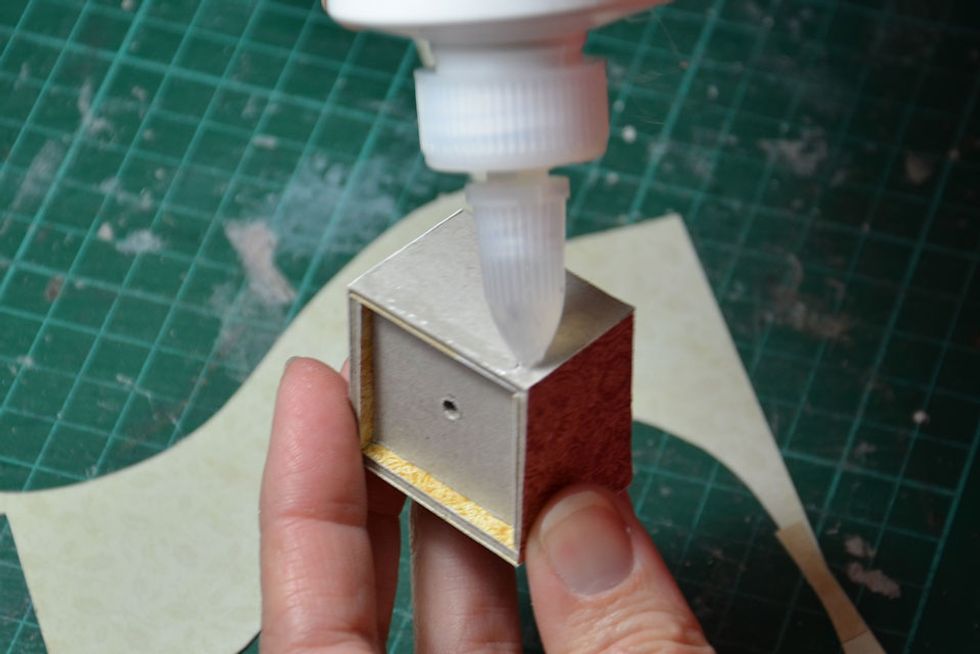 Cover the outside of the basket in your choice of patterned paper.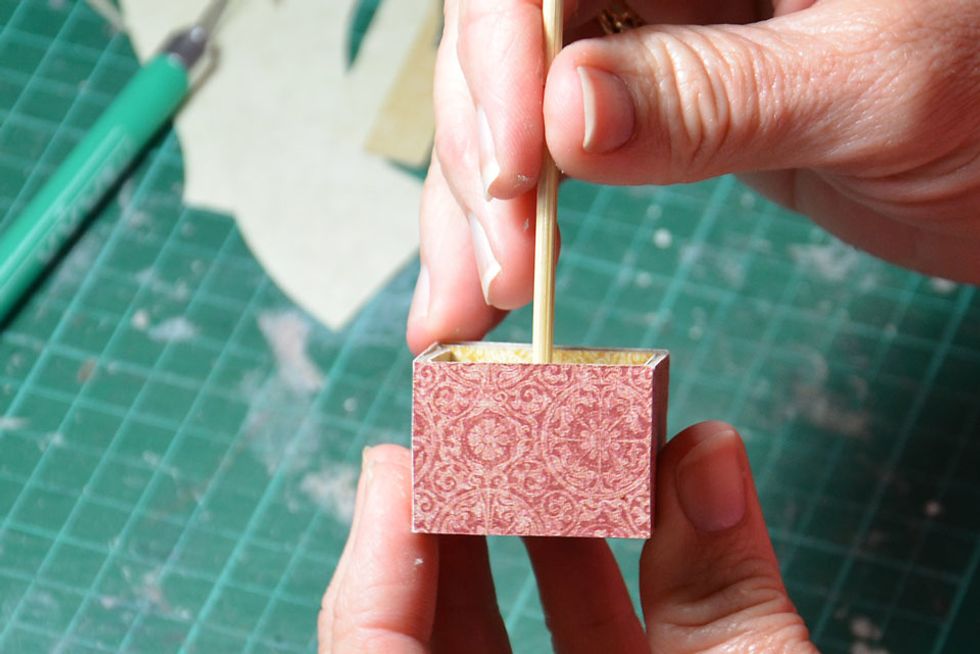 Glue the skewer into the centre hole of the basket.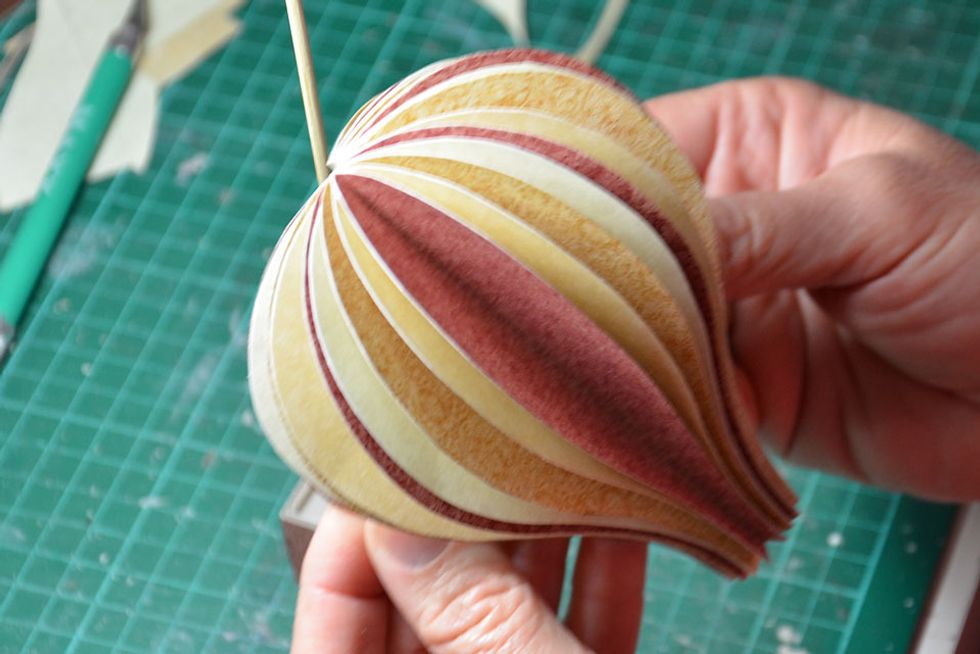 Unfold the balloon.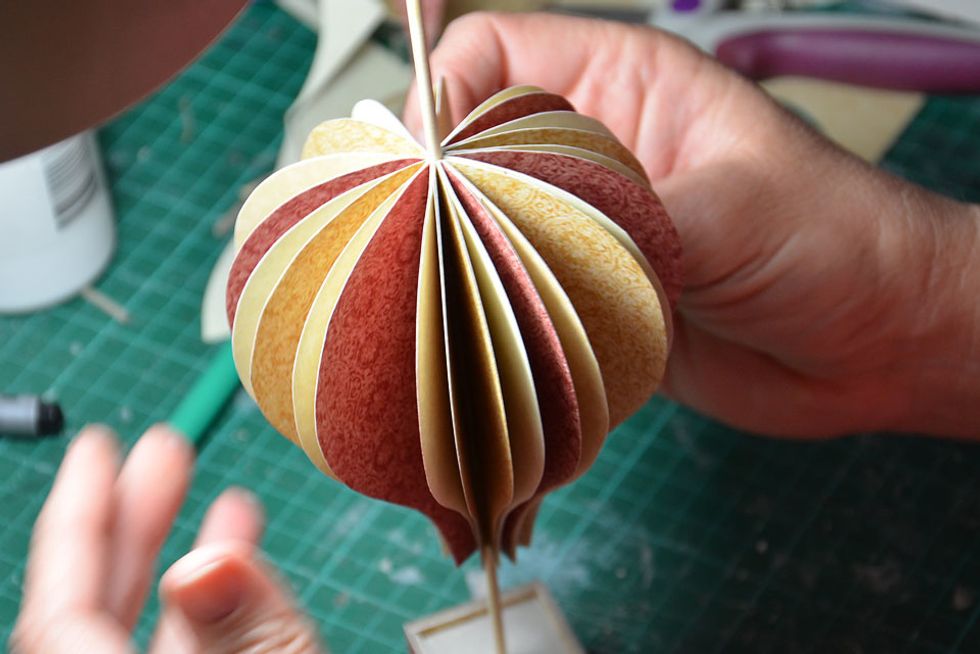 Test fold around the skewer.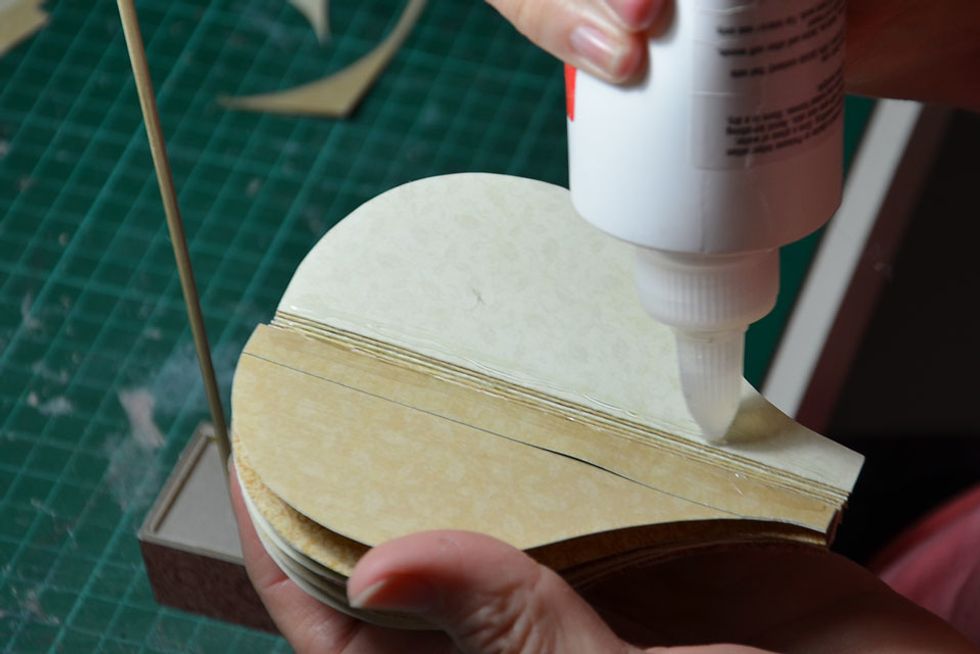 Apply glue to the spine of the balloon.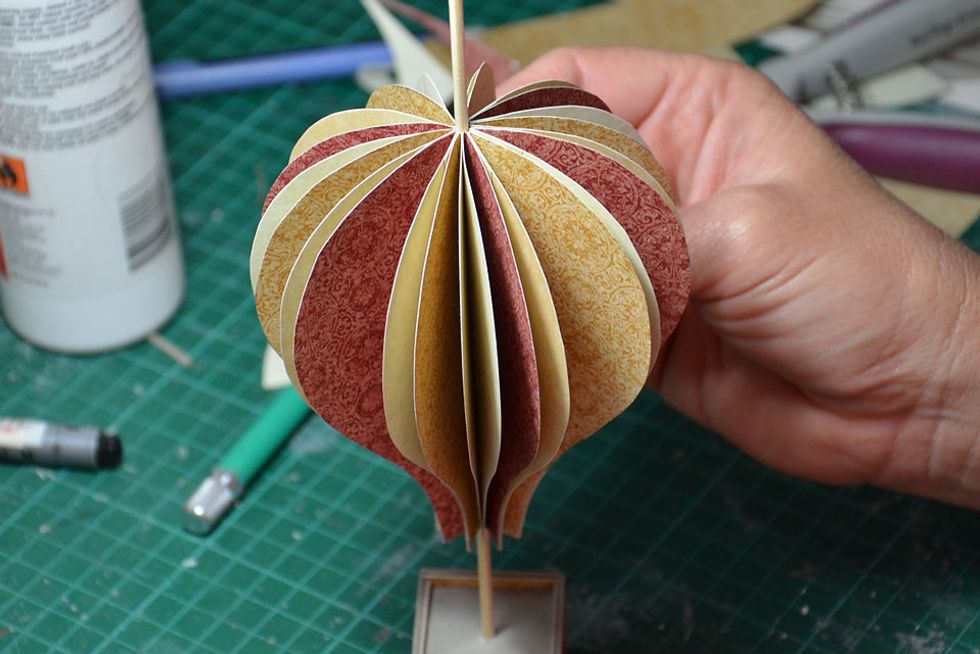 Fold around and glue to the skewer also glue the joining balloon pieces together to help hold the balloon in place.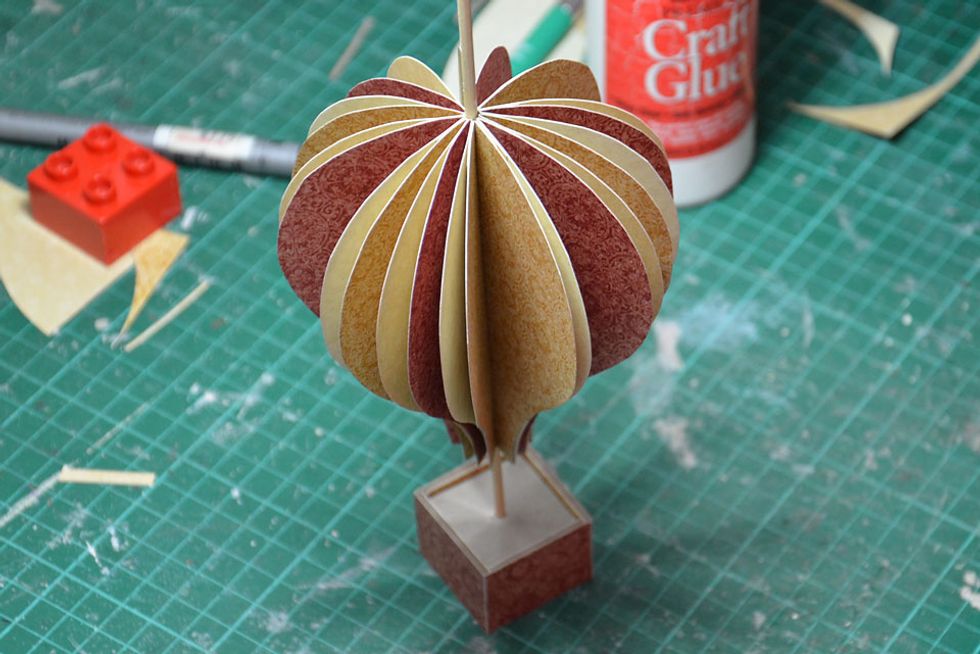 Your basic balloon is now finished and ready to decorate in any way you choose.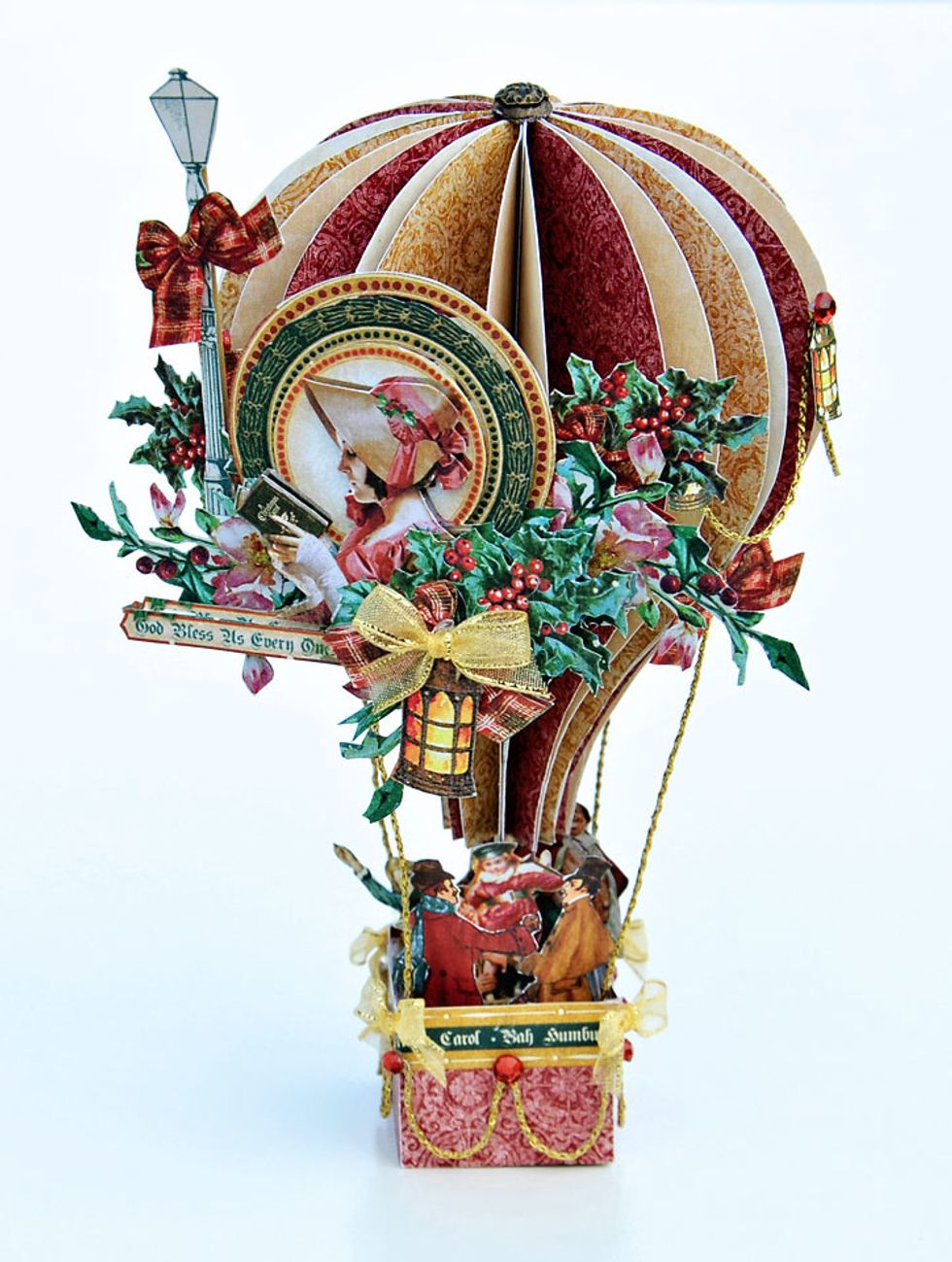 I created a Christmas themed balloon using the gorgeous Graphic 45 Christmas Carol Collection.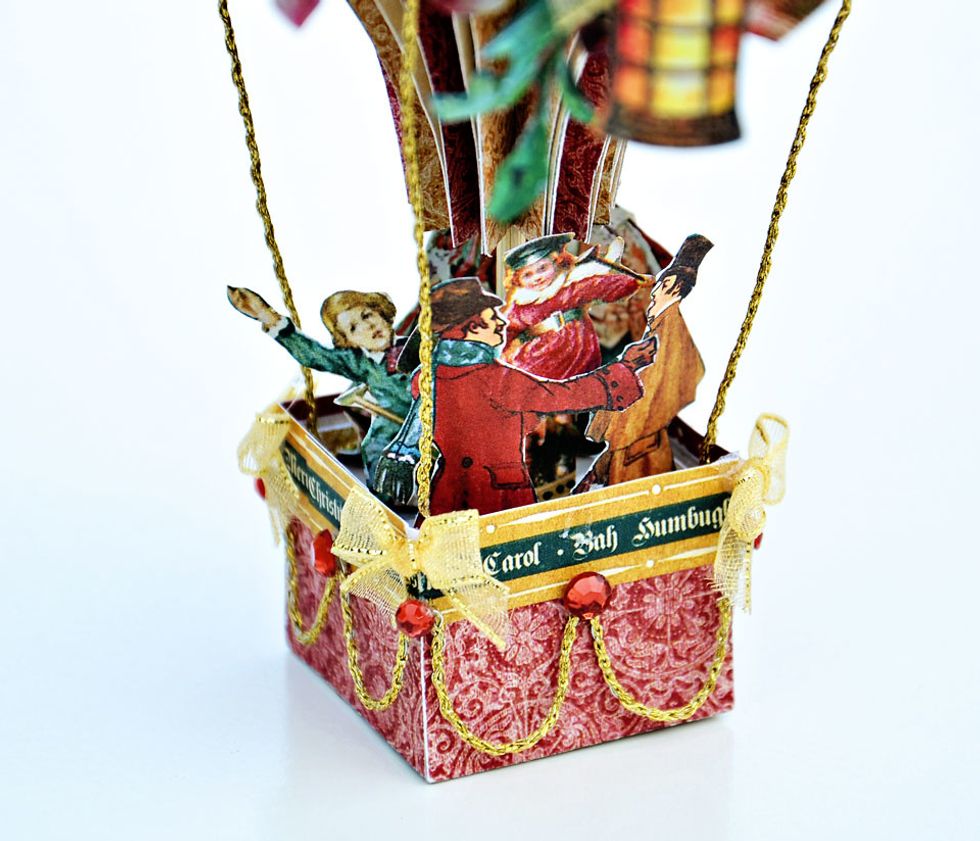 Fussy cut images fit perfectly into the basket.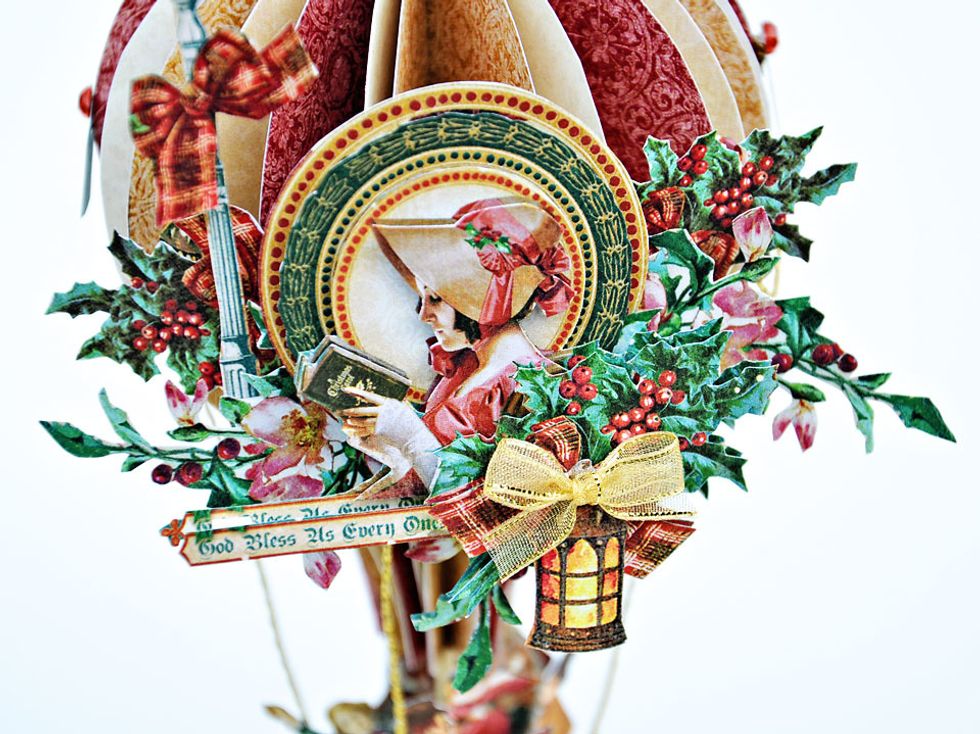 Thank you for viewing my tutorial. Joanne Bain - http://scrappinforme.blogspot.com.au/
Patterned Paper
Heavy Cardboard
Wooden Skewer
Glue
Cutting Knife
Pencil
Small Lego Duplo Block