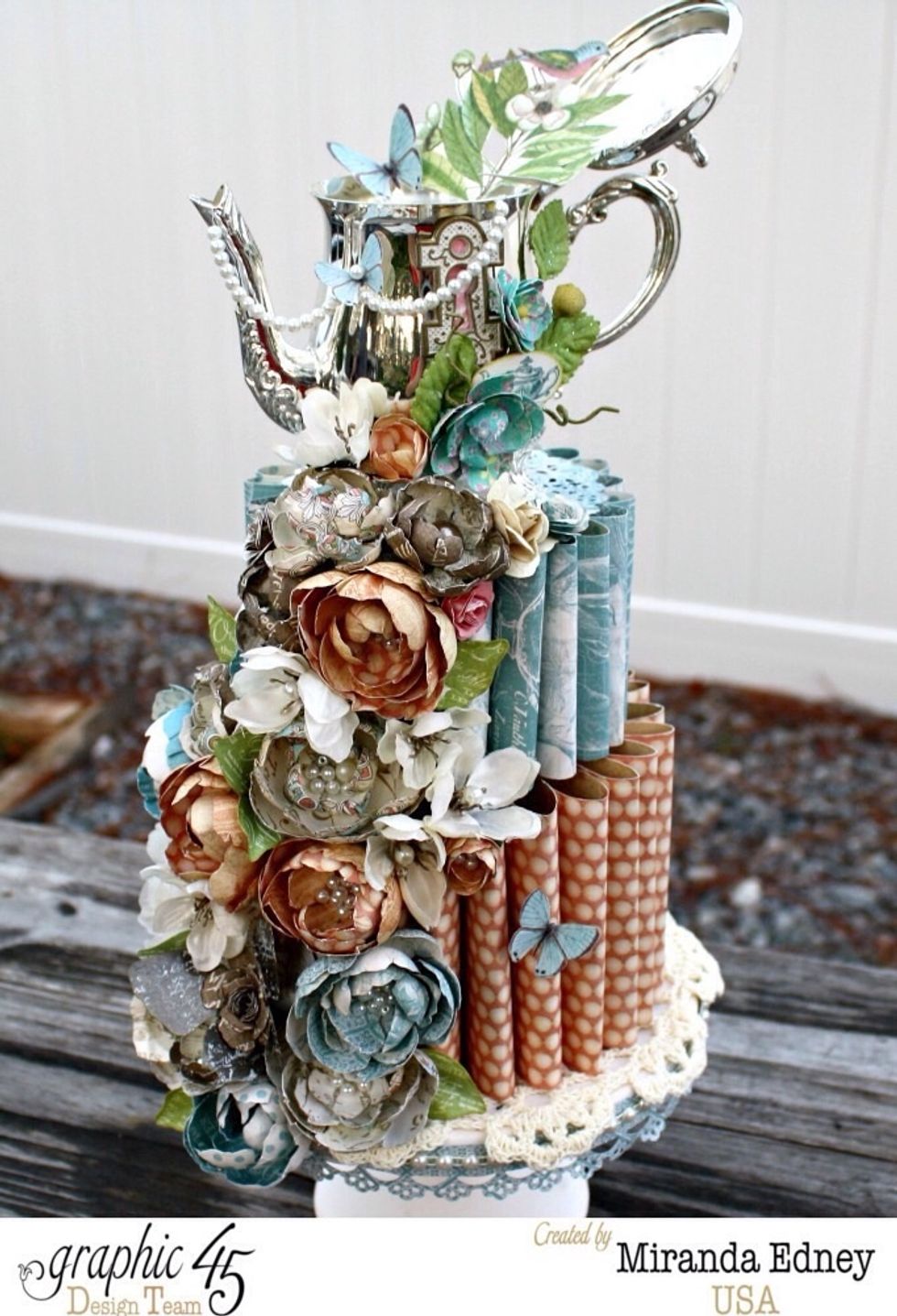 I'm going to share how I created this faux paper cake and handmade flowers. Super easy to do.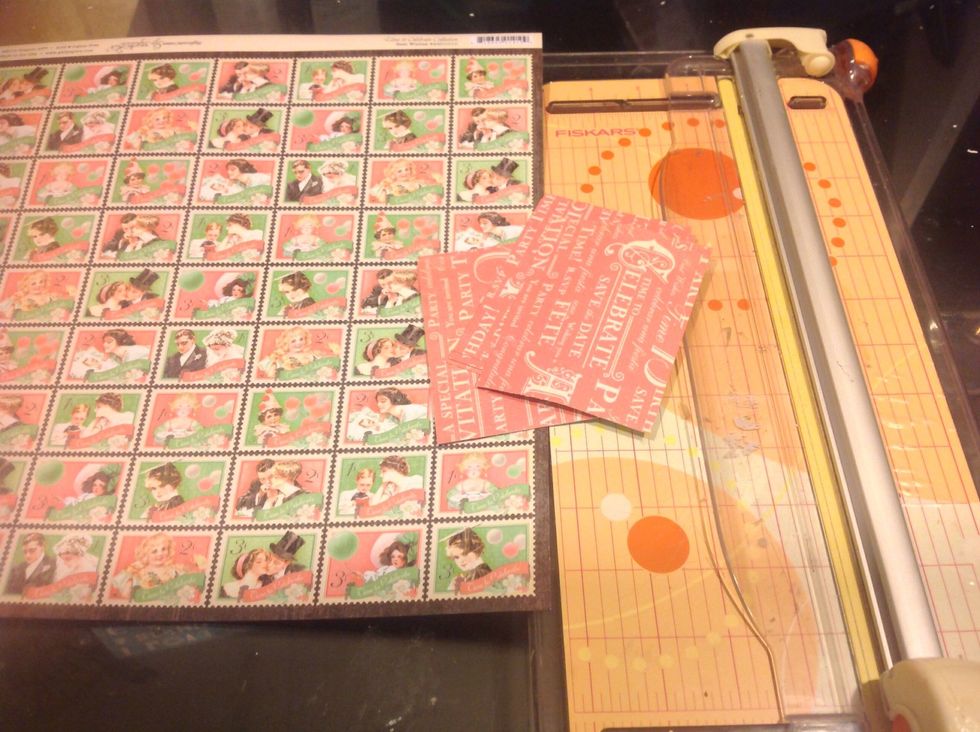 First pick your papers. I used The botanical Tea collection from Graphic 45 but for this tutorial I am using another line Time to Celebrate from G45.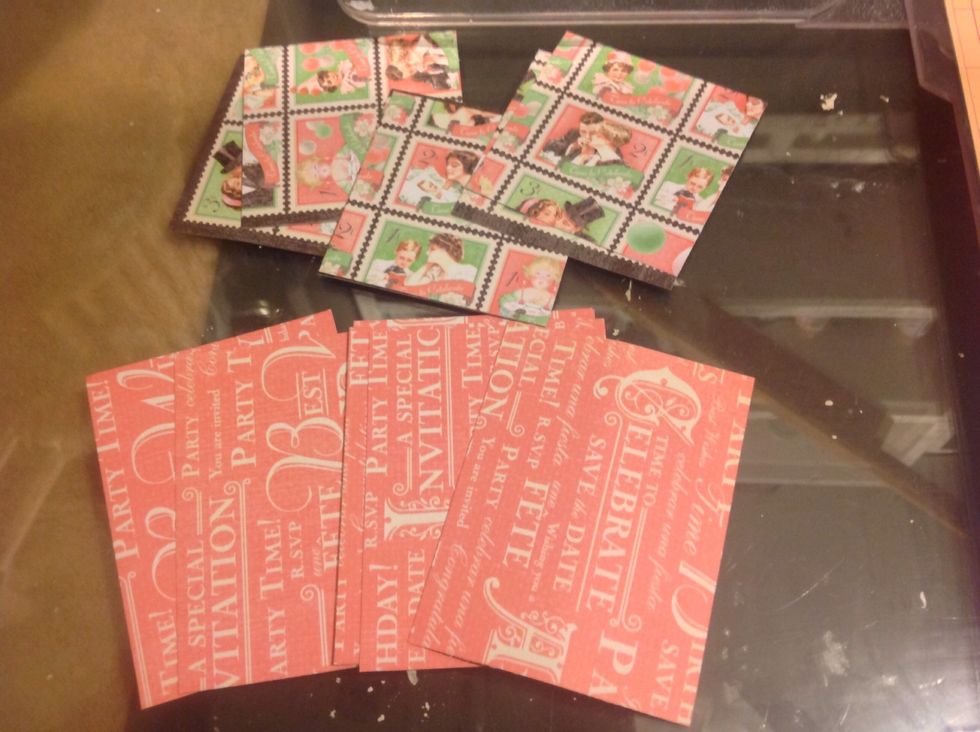 Cut your papers using a paper trimmer. For the bottom layer I used 4 by 3 inch strips and for the top I used 3 by 3. I used about 30 strips for each layer.
Spritz each strip with water to make it pliable. Then wrap it around something with a good curved surface like a glue bottle.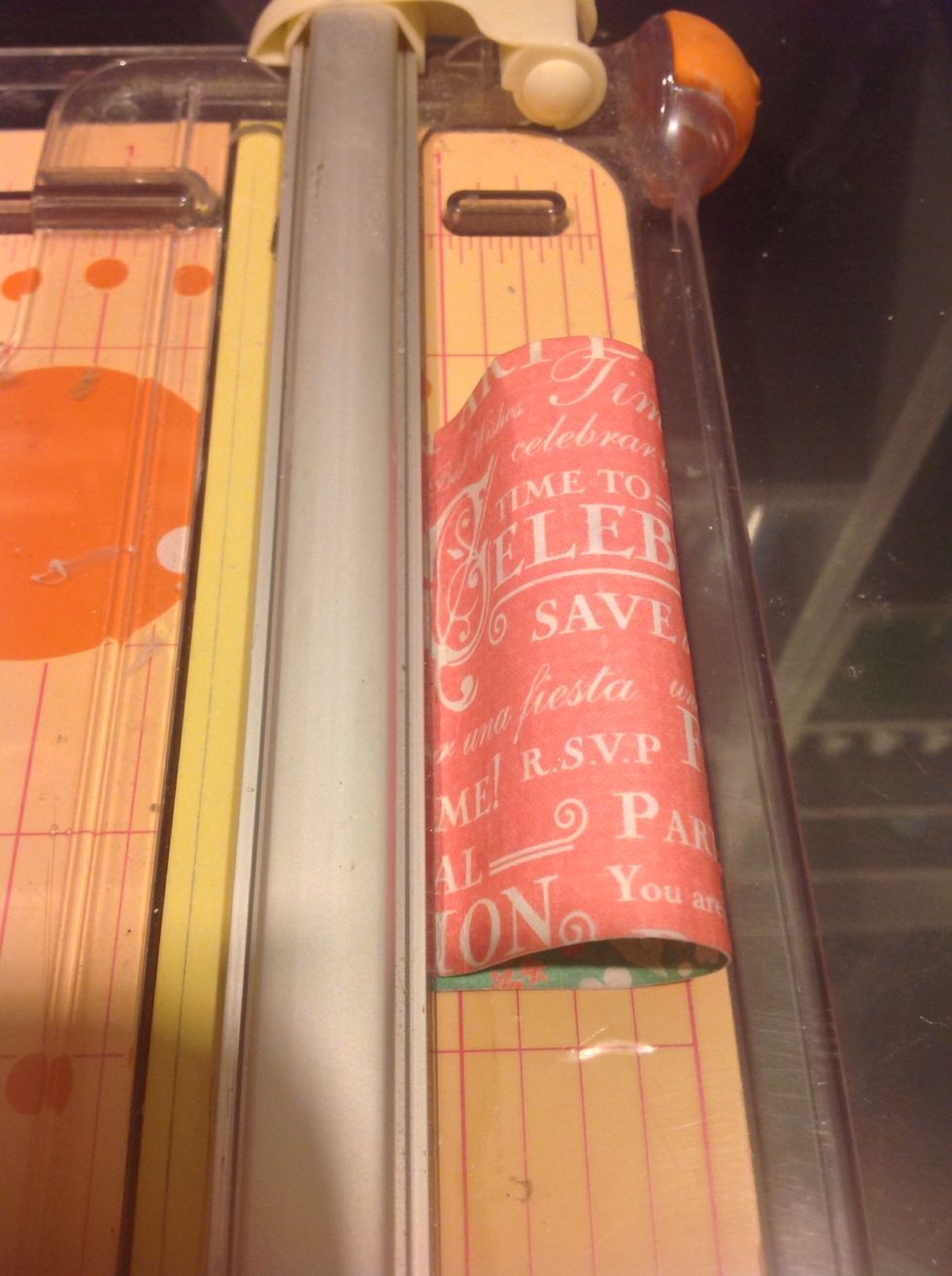 It should look like this. Glue the edges together and set aside to dry.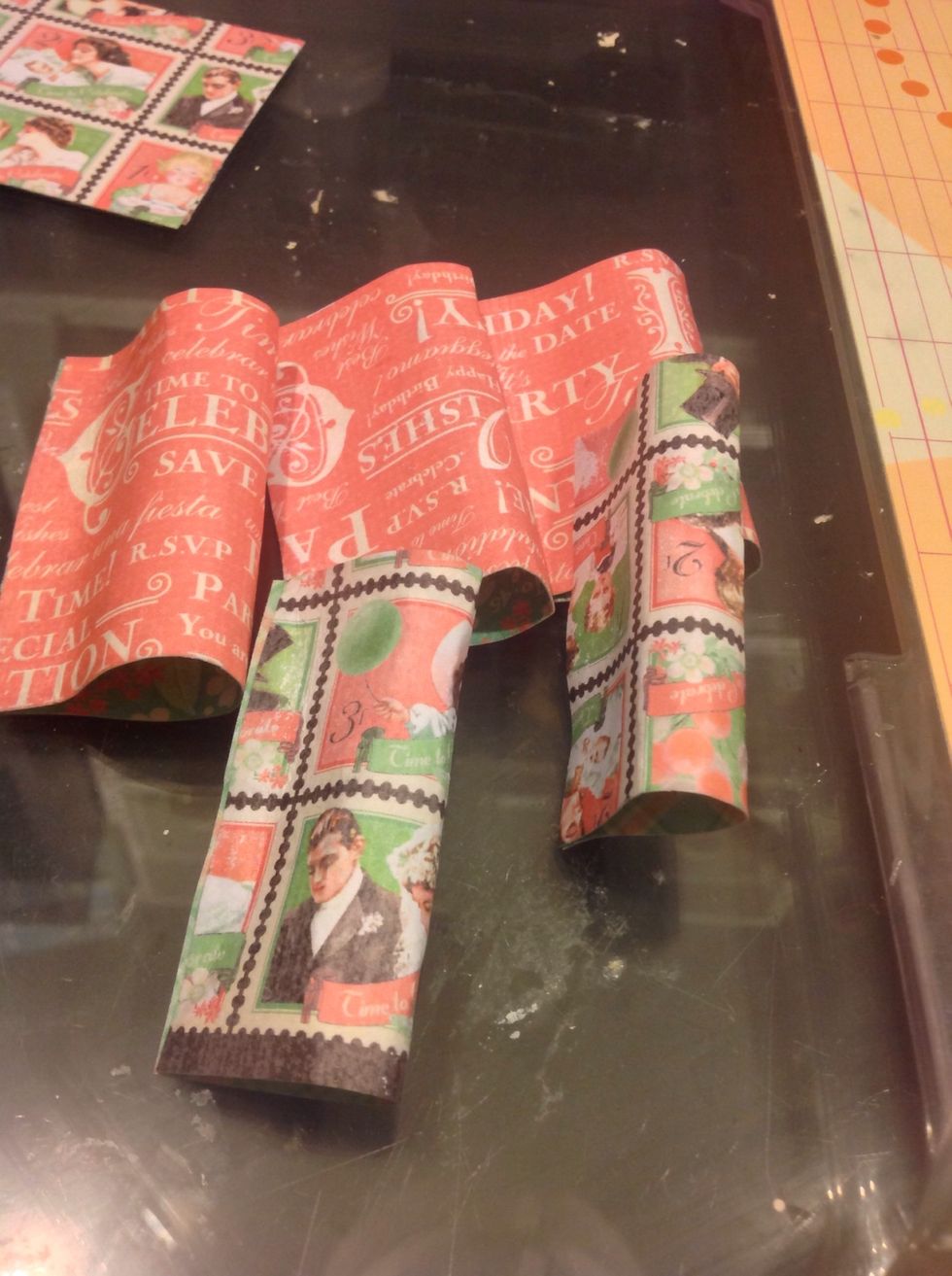 Do each strip this way. Don't worry if the round part isn't perfect when it dries you can fix it a little more.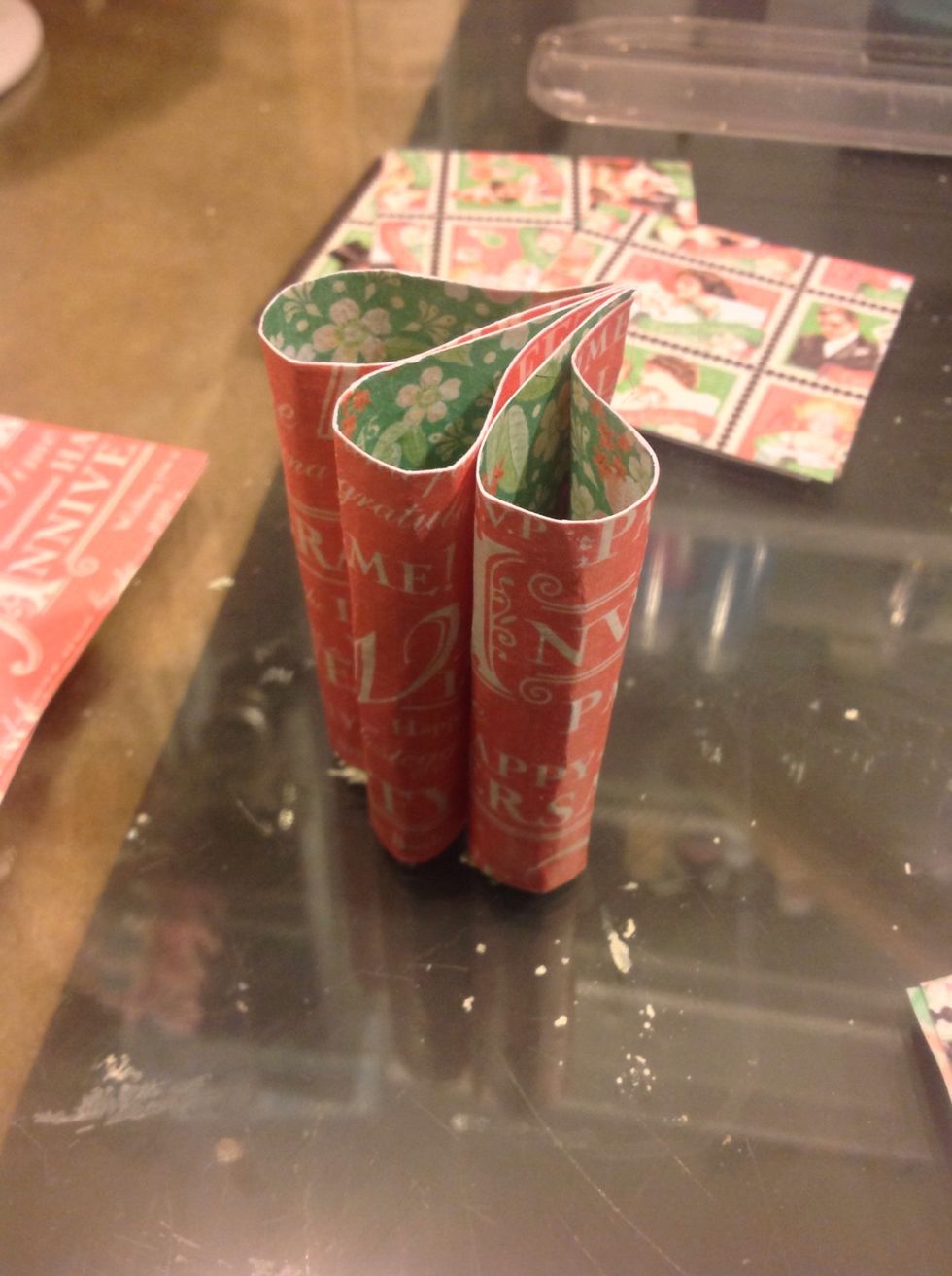 Start gluing each strip together. Over and over until it makes a completed circle.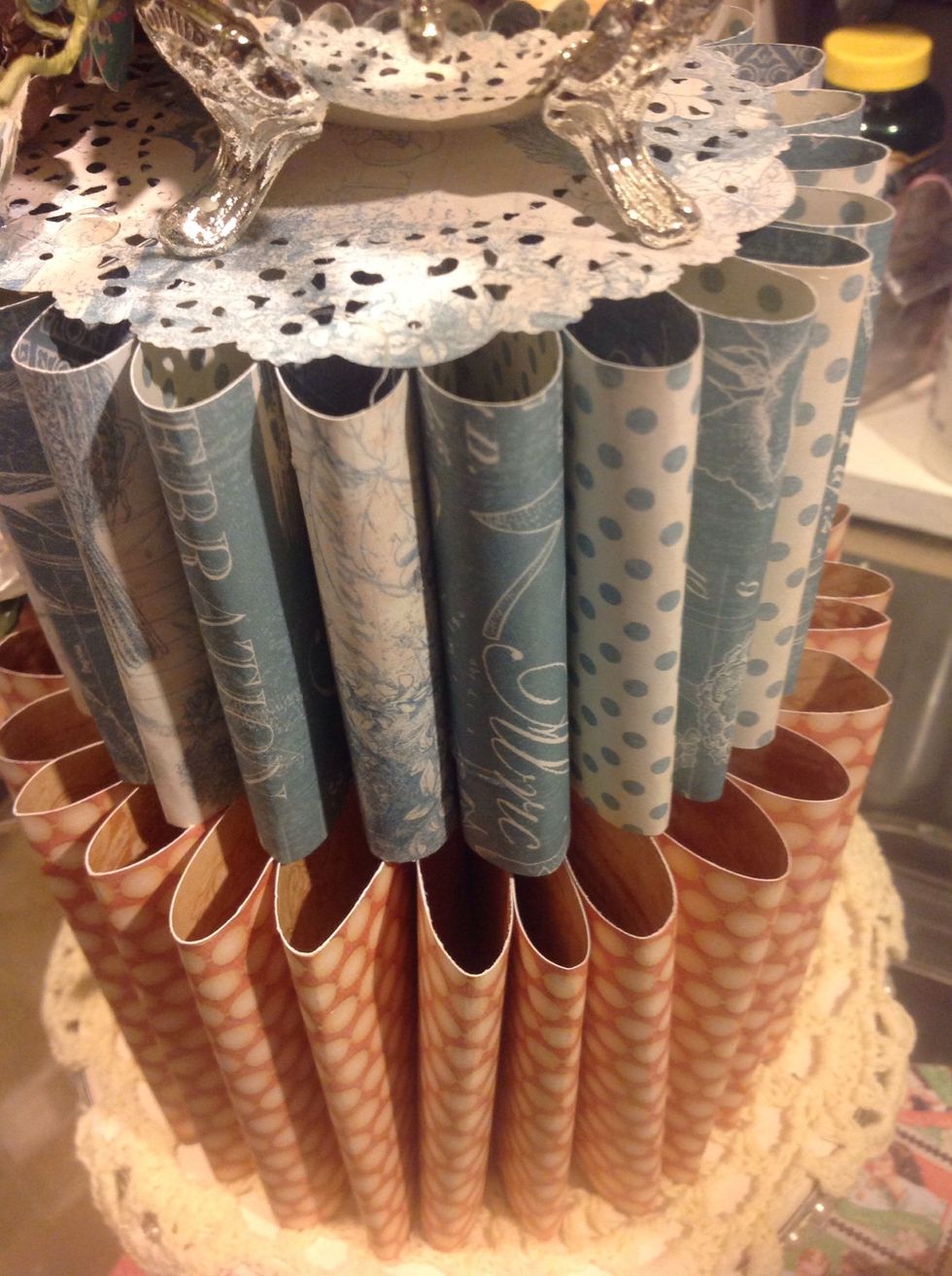 Once your circles are formed place a doily on top of bottom later then use hot glue to adhere the layers together.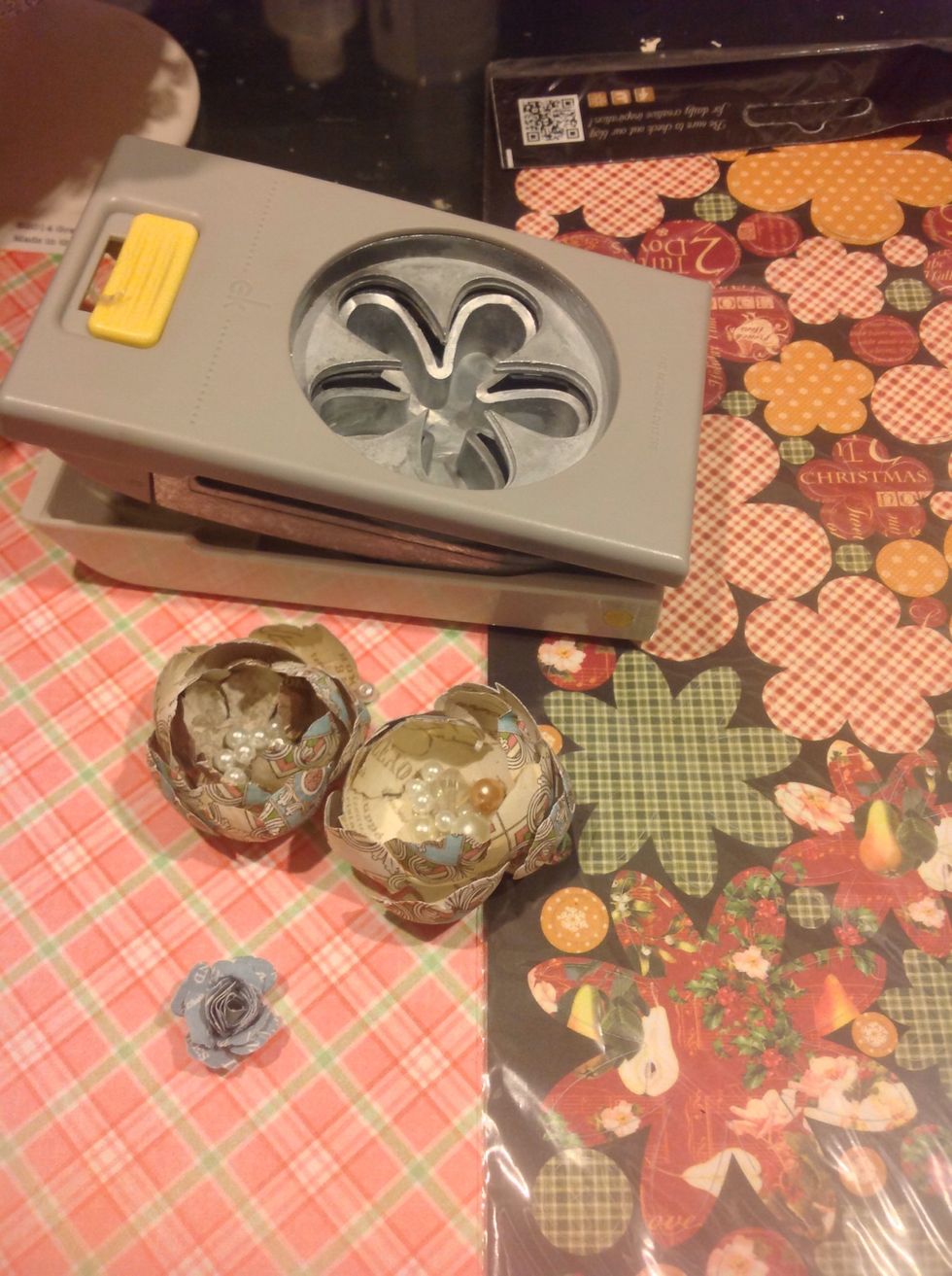 Now for the handmade flowers. I like to really have curled petals so my honey shared a tip with me. They sell moldable plastic at hardware stores. I used this to make my own petal shaping tools.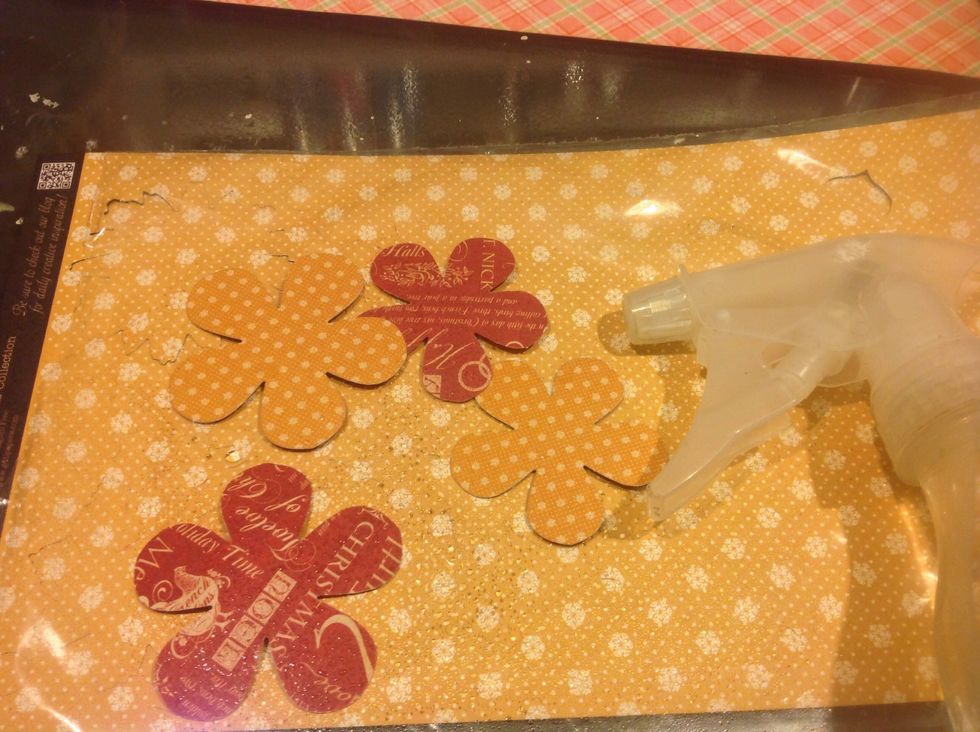 Graphic 45 has coordinating flower punch outs to match every collection. Makes it very easy to create flowers. For my cake I used those as well as different punched and die cut flowers.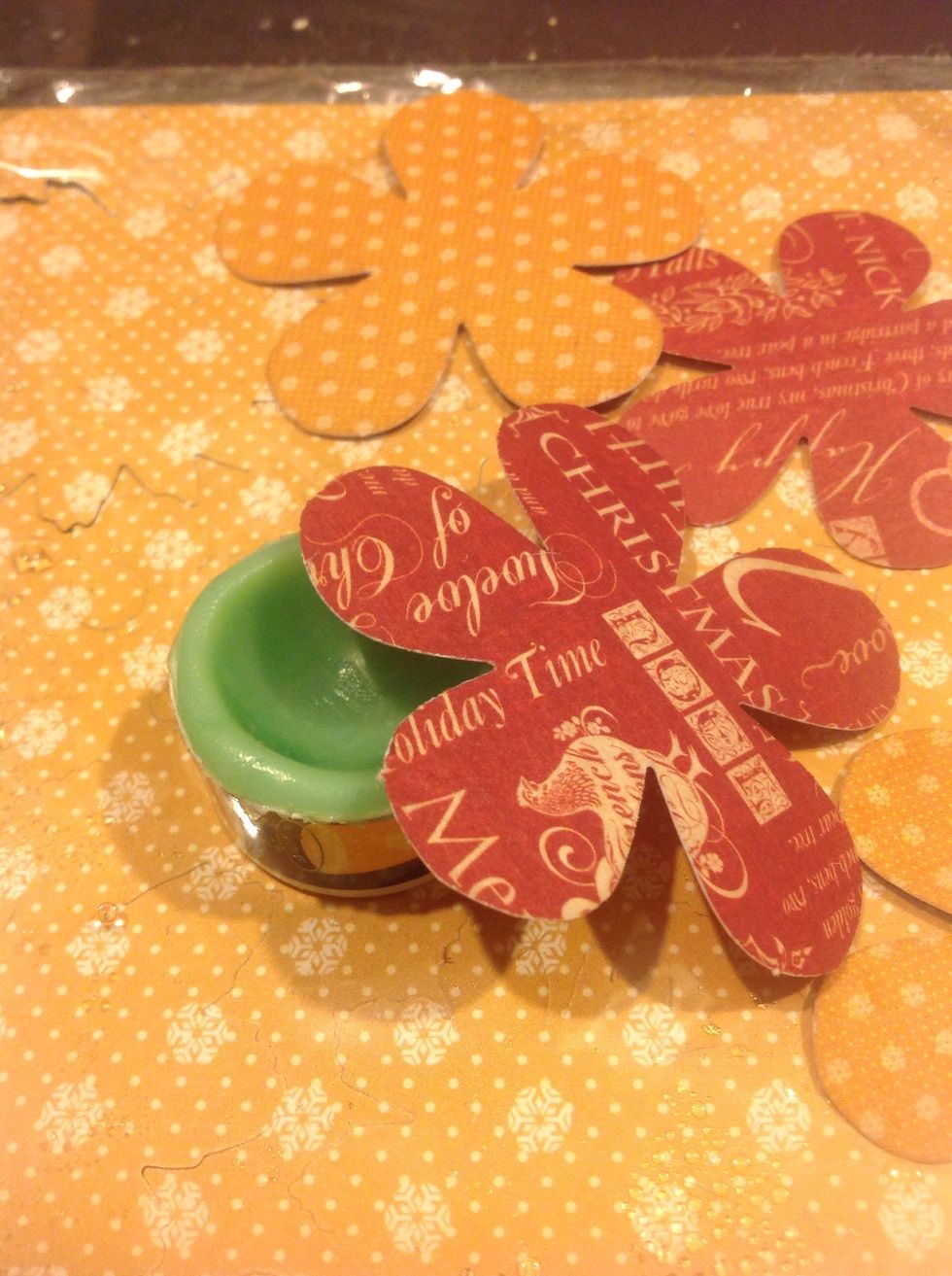 After I spritz petals with water I use my petal shapers and place petal in.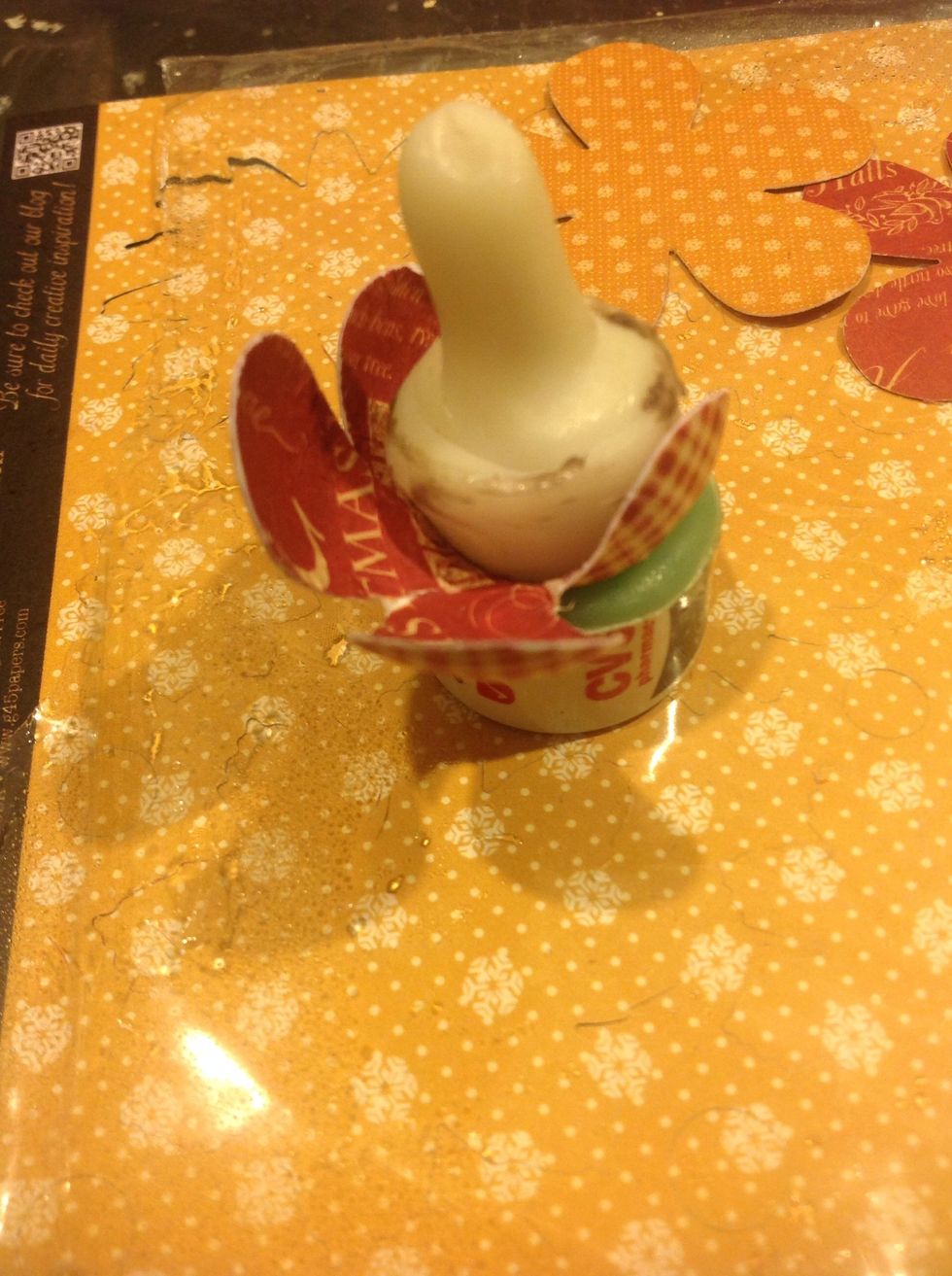 Then I use the top part and push the flower down into it. This really rounds out that petal .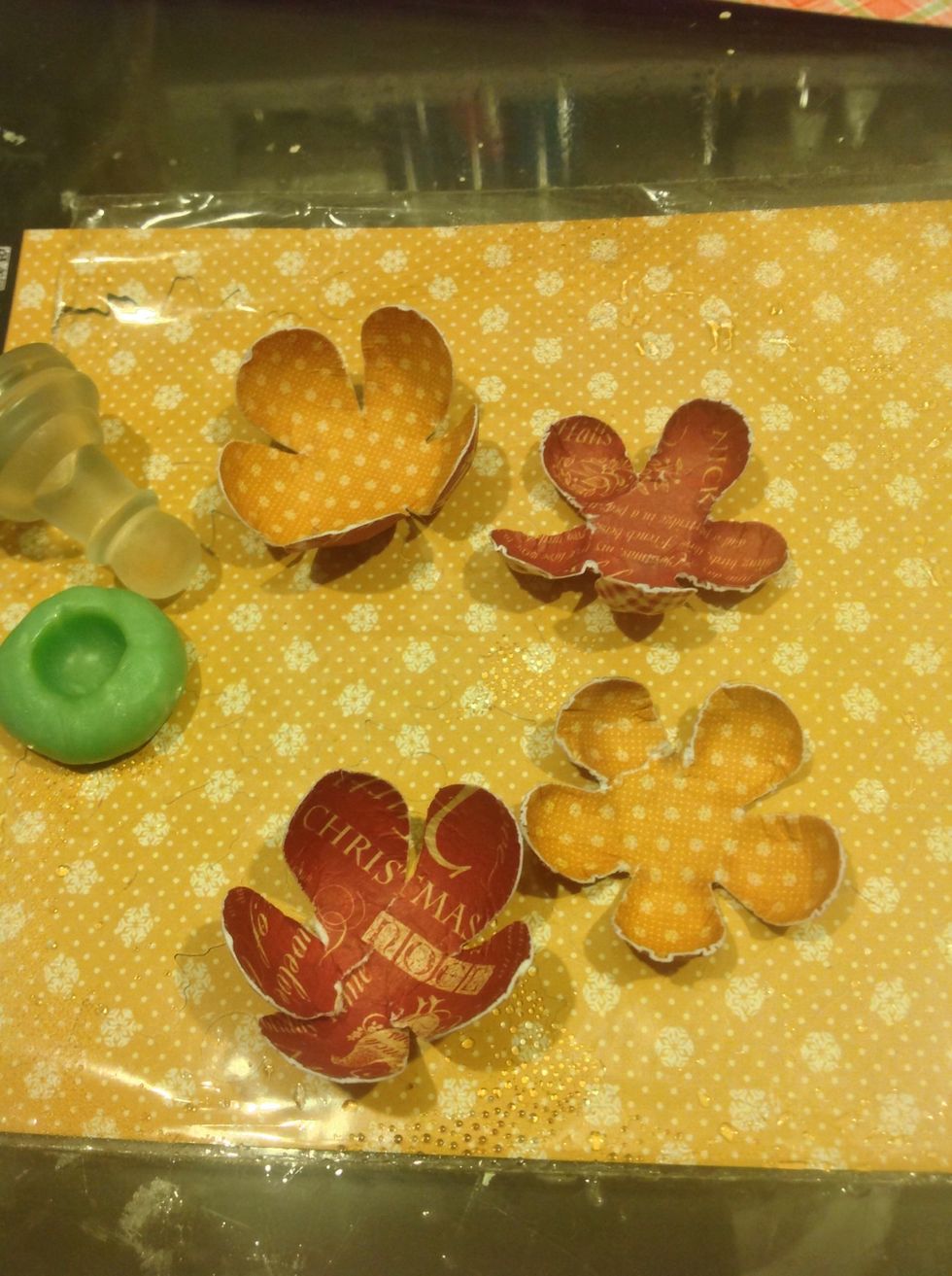 I have different sized tools for each size flowers. Sure beats using a stylus on each petal over and over. Your flowers will look something like this.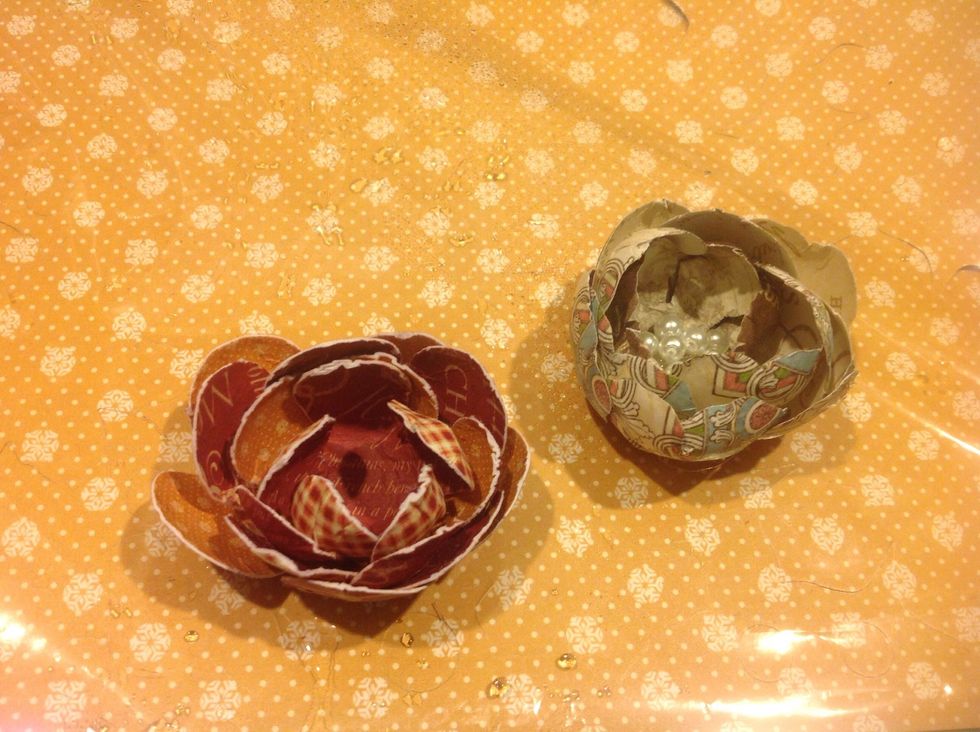 I glued all my layers together and TA da. I added some glue to the center and dropped some pearls in. You can add buttons or anything you like, quick and easy flowers!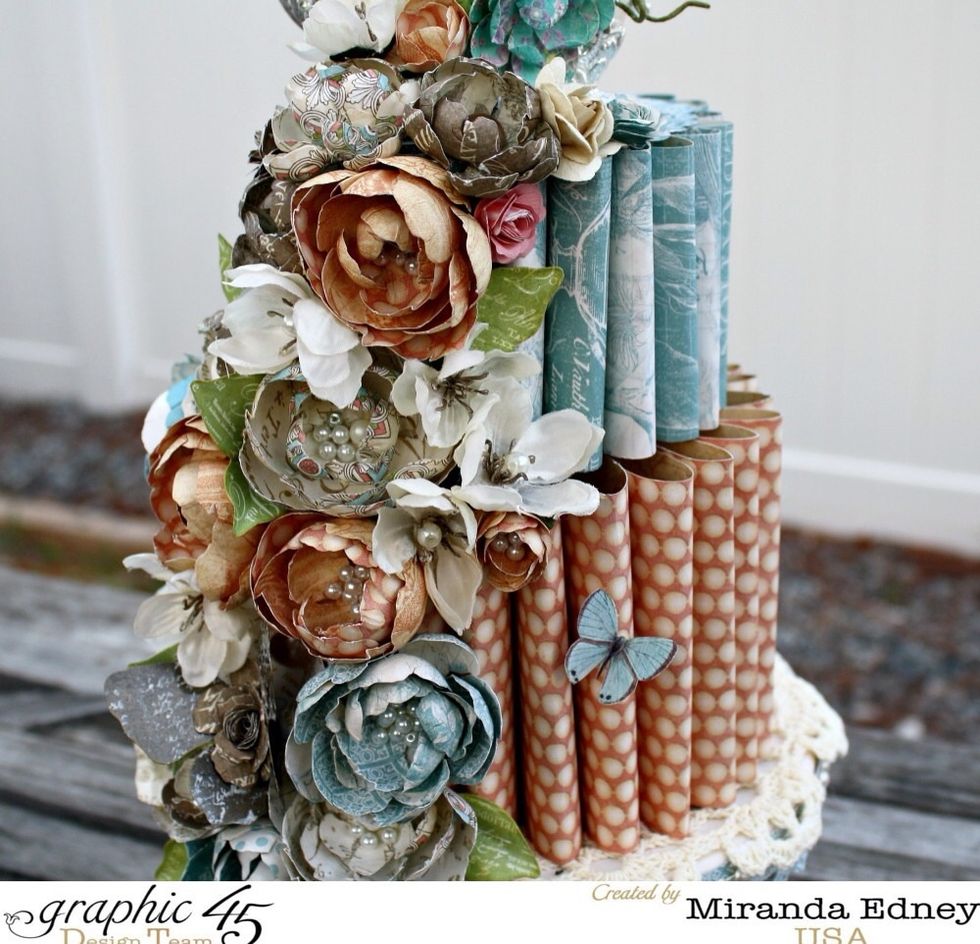 Close up of the flowers I created.
And the cake in detail. Hope you give it a try. HUGS.
Graphic 45 paper
Botanical Tea paper collection
Le Romantique Paper collection
Coordinating flower punch outs.
Spellbinders bitty blossoms
Sizzix Tattered florals
Doily
Scissors
Glue
Pearls
Teapot
Moldable plastic
Water bottle