Here's how we turned our pantry into a Mudroom.
4
The problem...Everyone, including myself, comes in, flips our shoes off when we come in the door...then it's trip over the shoes to get to pantry or the door.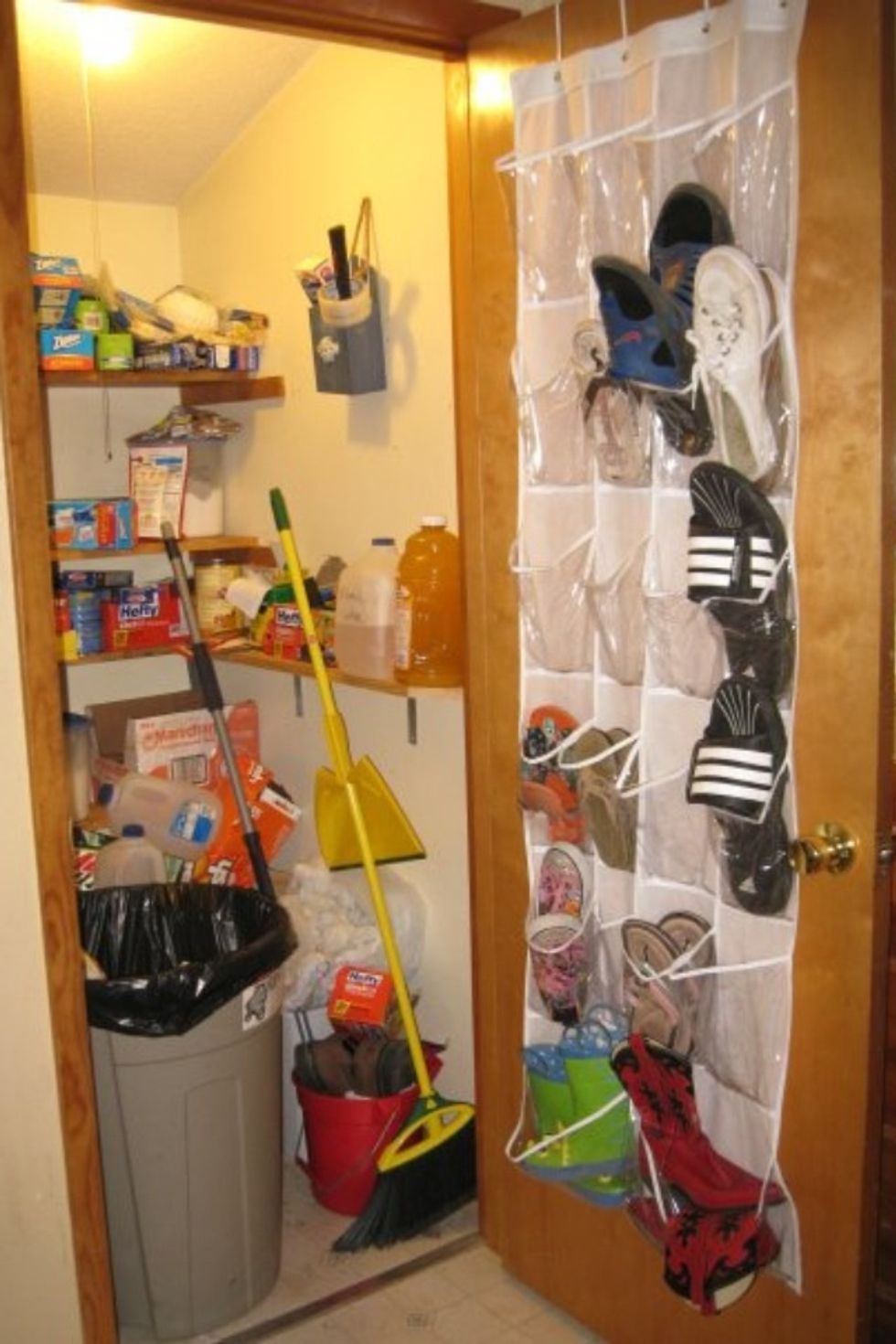 The pantry holds shoes, trash, recycling, mop, broom, canned food, bags, and anything else that we think fits.
What a mess! Cleaning this out is a constant thing and I can't get a handle on it!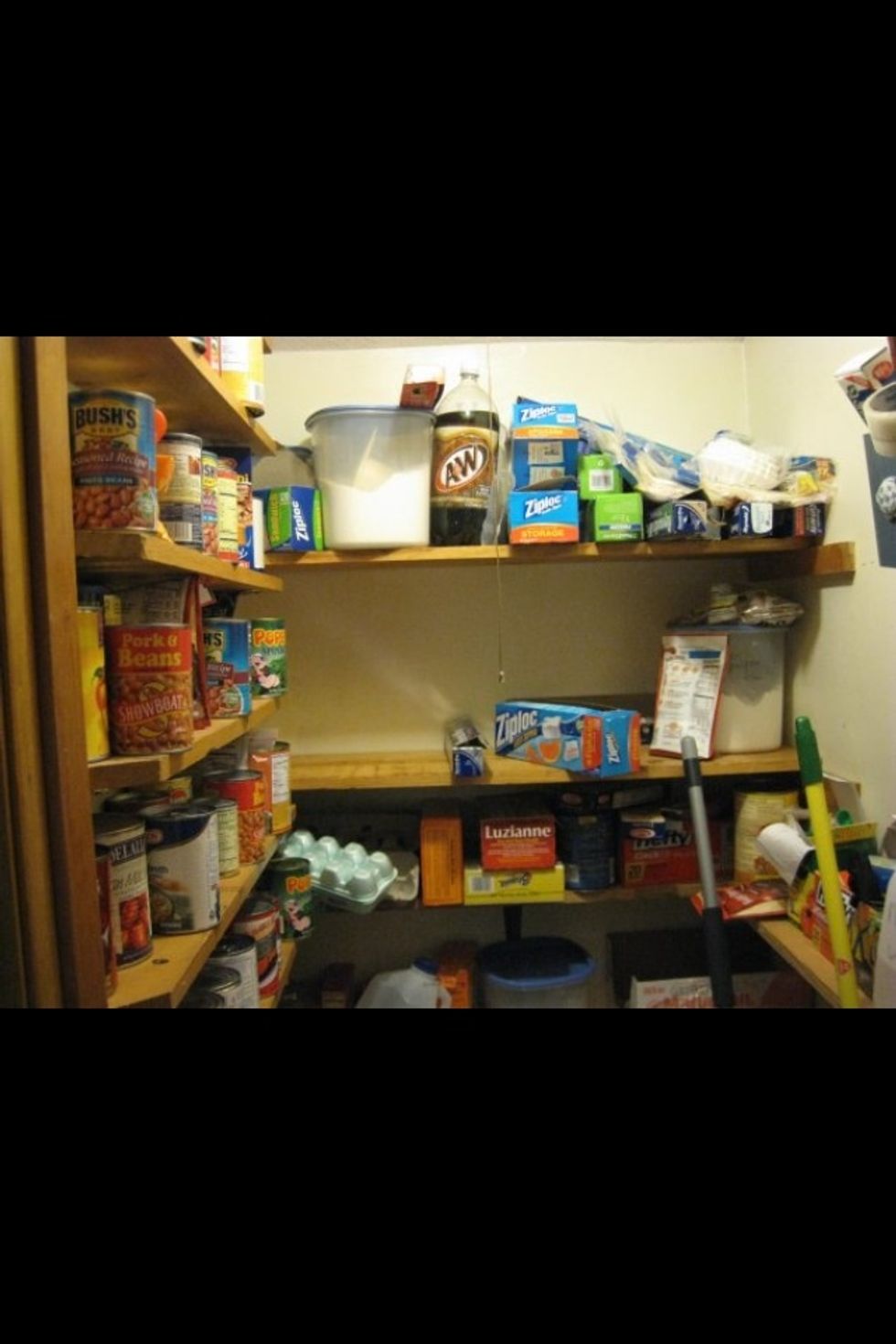 Ugh.. Even the shelves are a mess.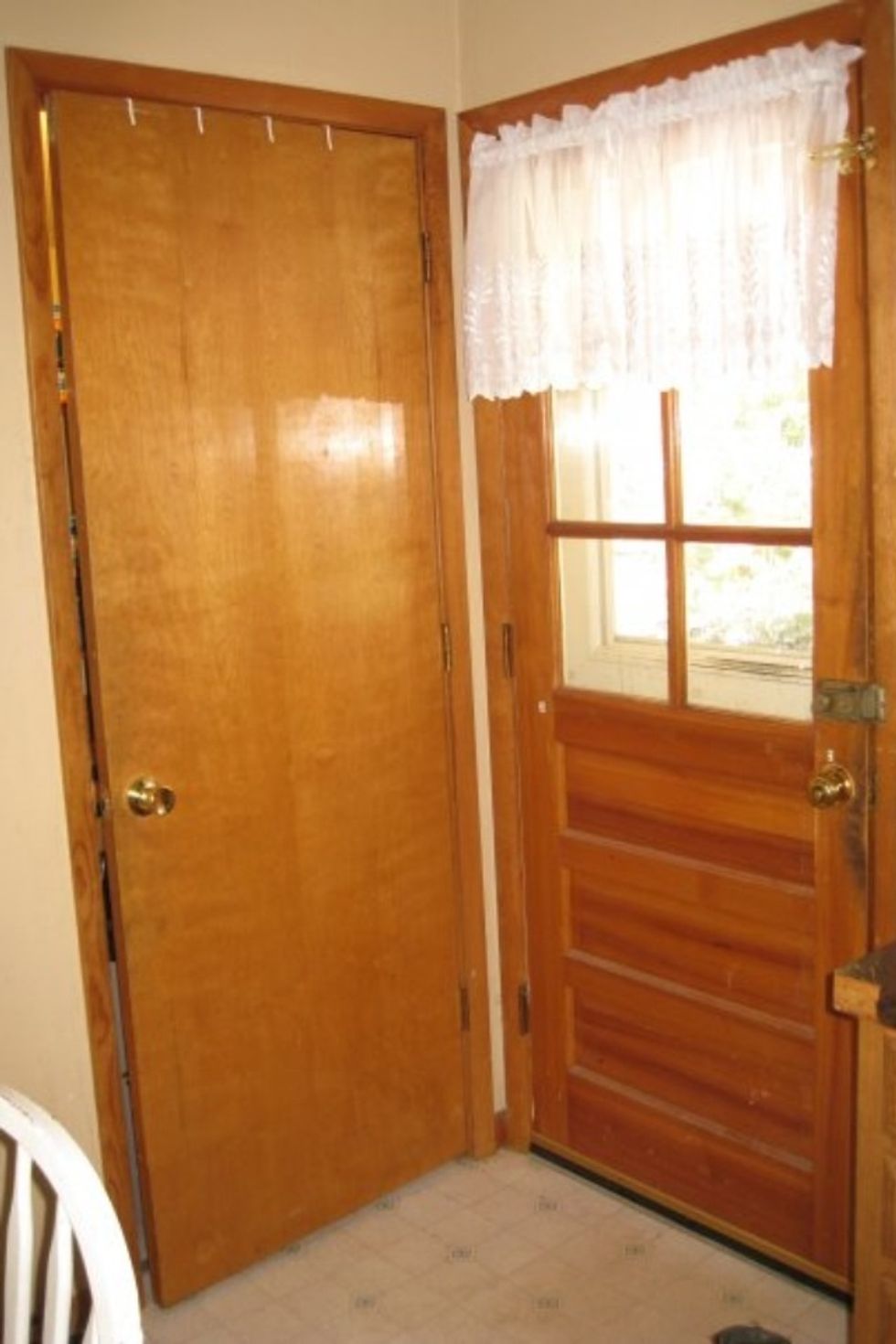 Oh and the door itself... If you are in the pantry and someone comes in the back door...it hits the pantry door that hits you! Who designs this stuff?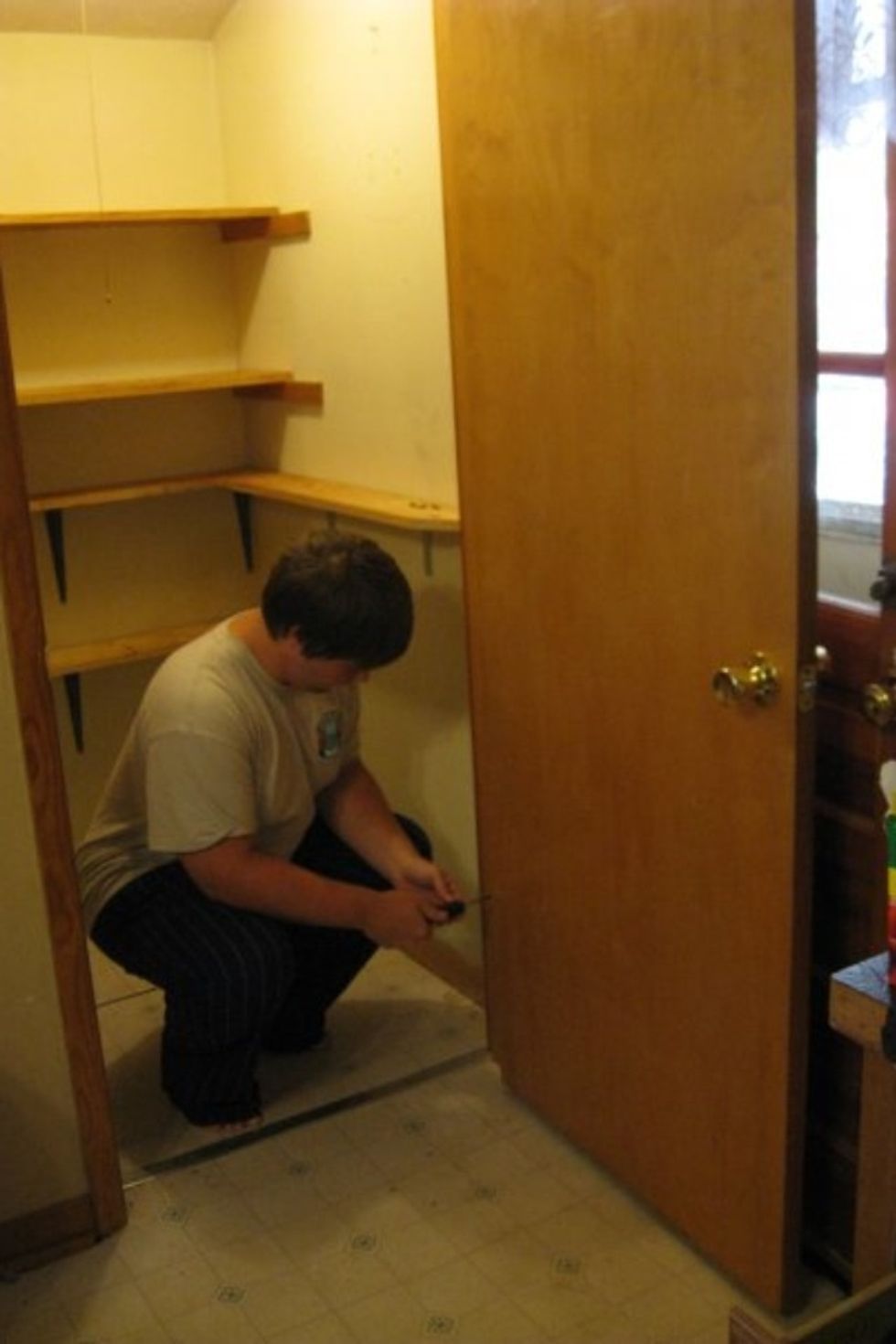 Everything out! Then, my eldest takes off the door and takes the shelves down.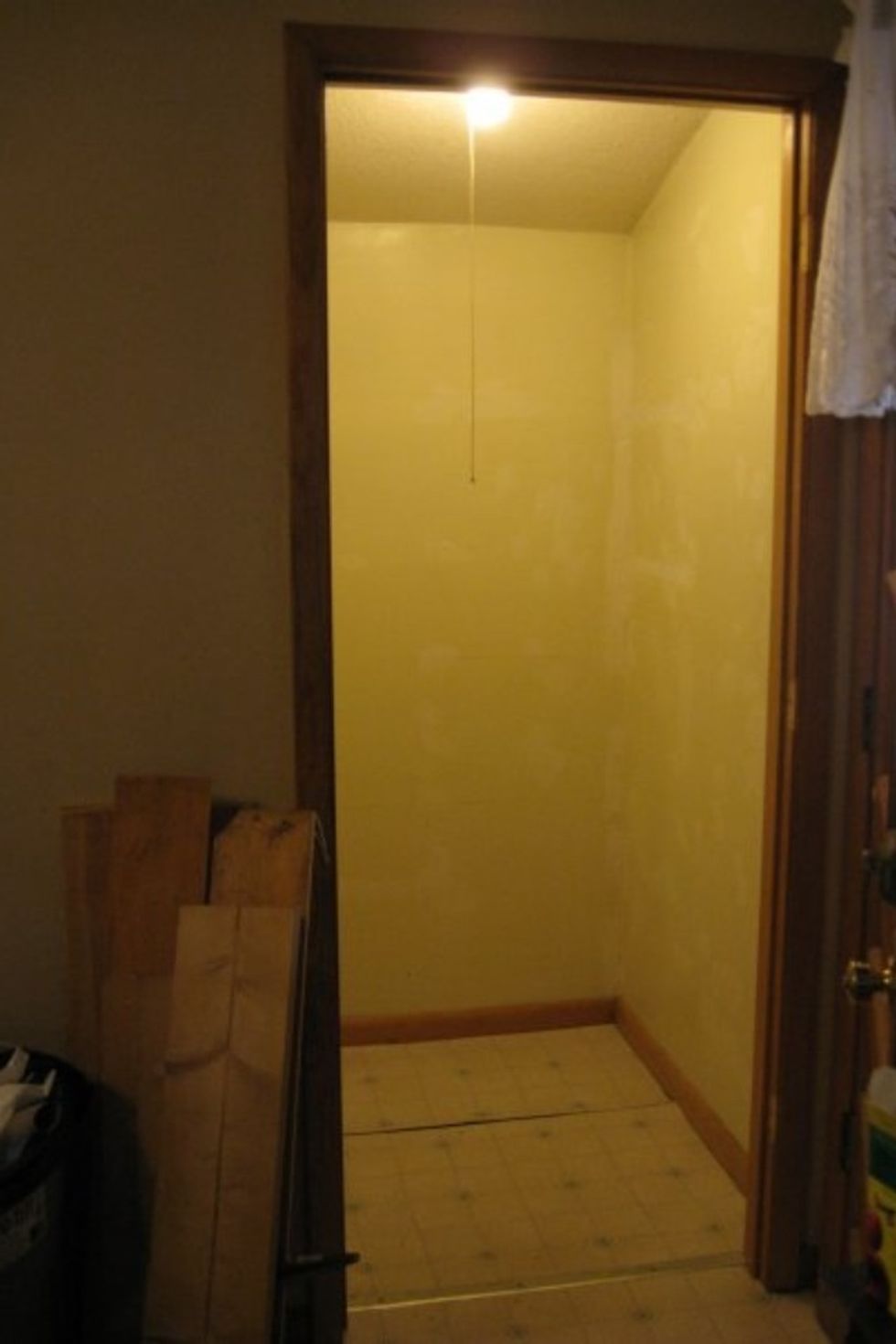 Now we got empty space. Then to putty the holes, sand and wash walls and floor.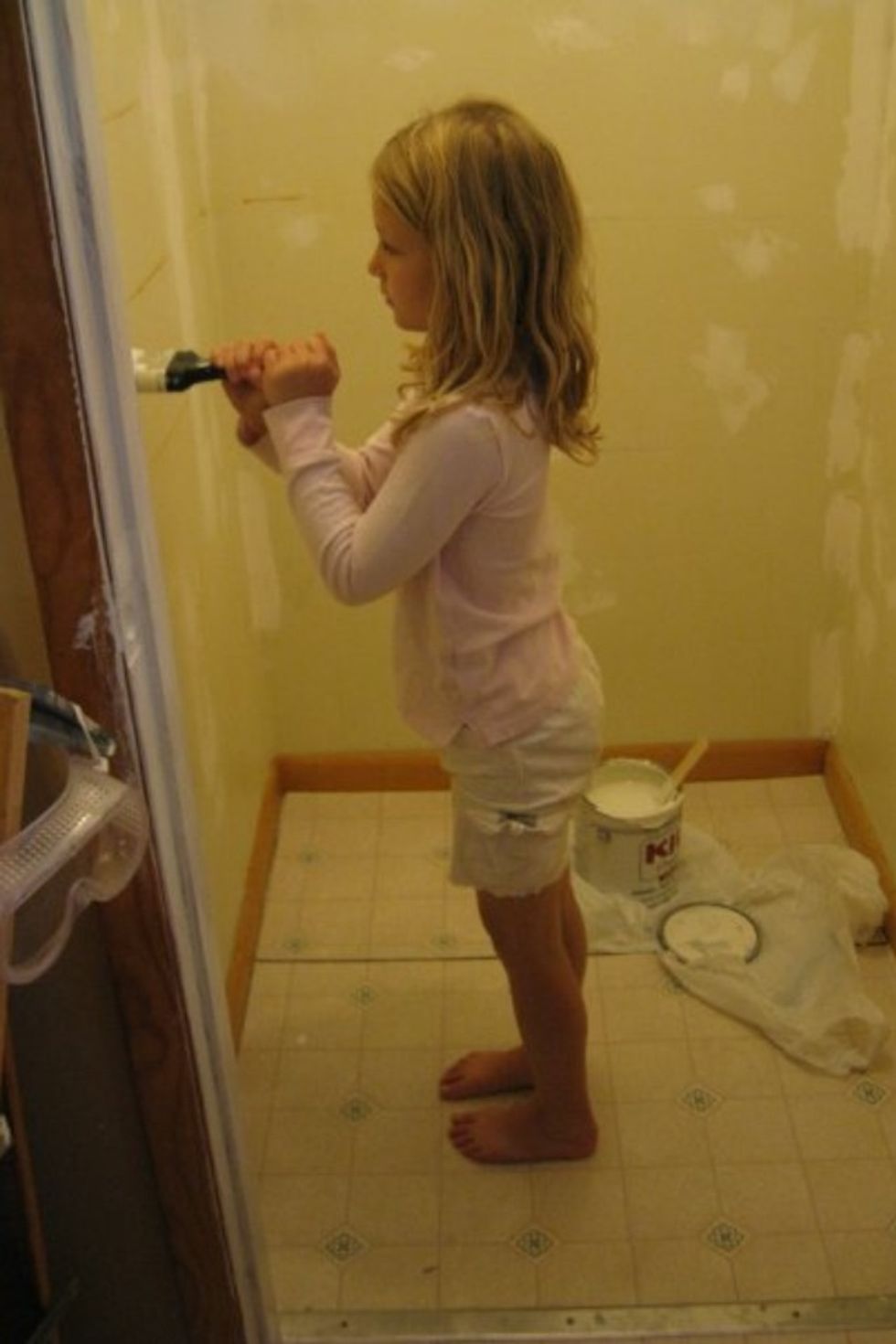 My daughter said she never painted before..so..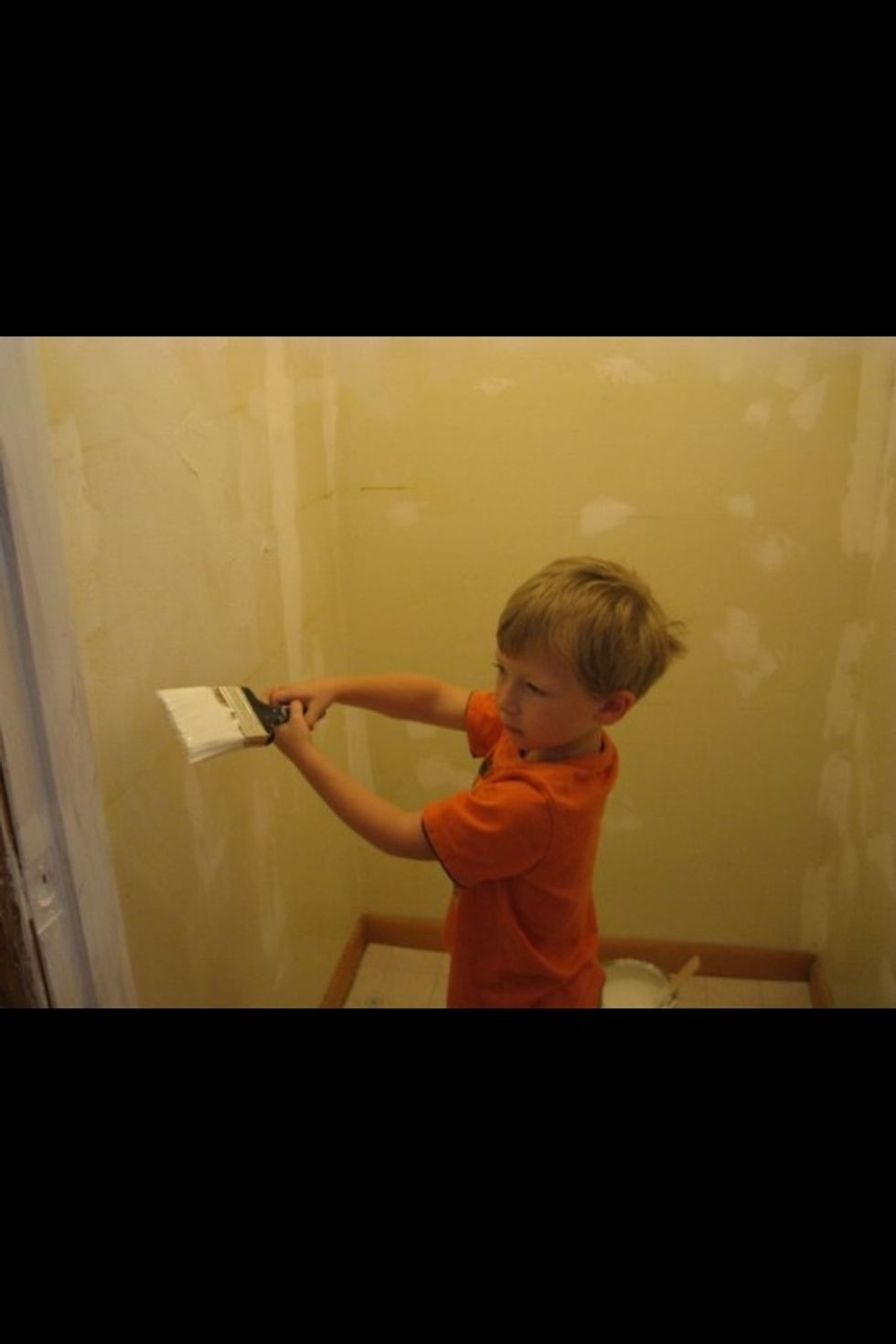 ..little brother too..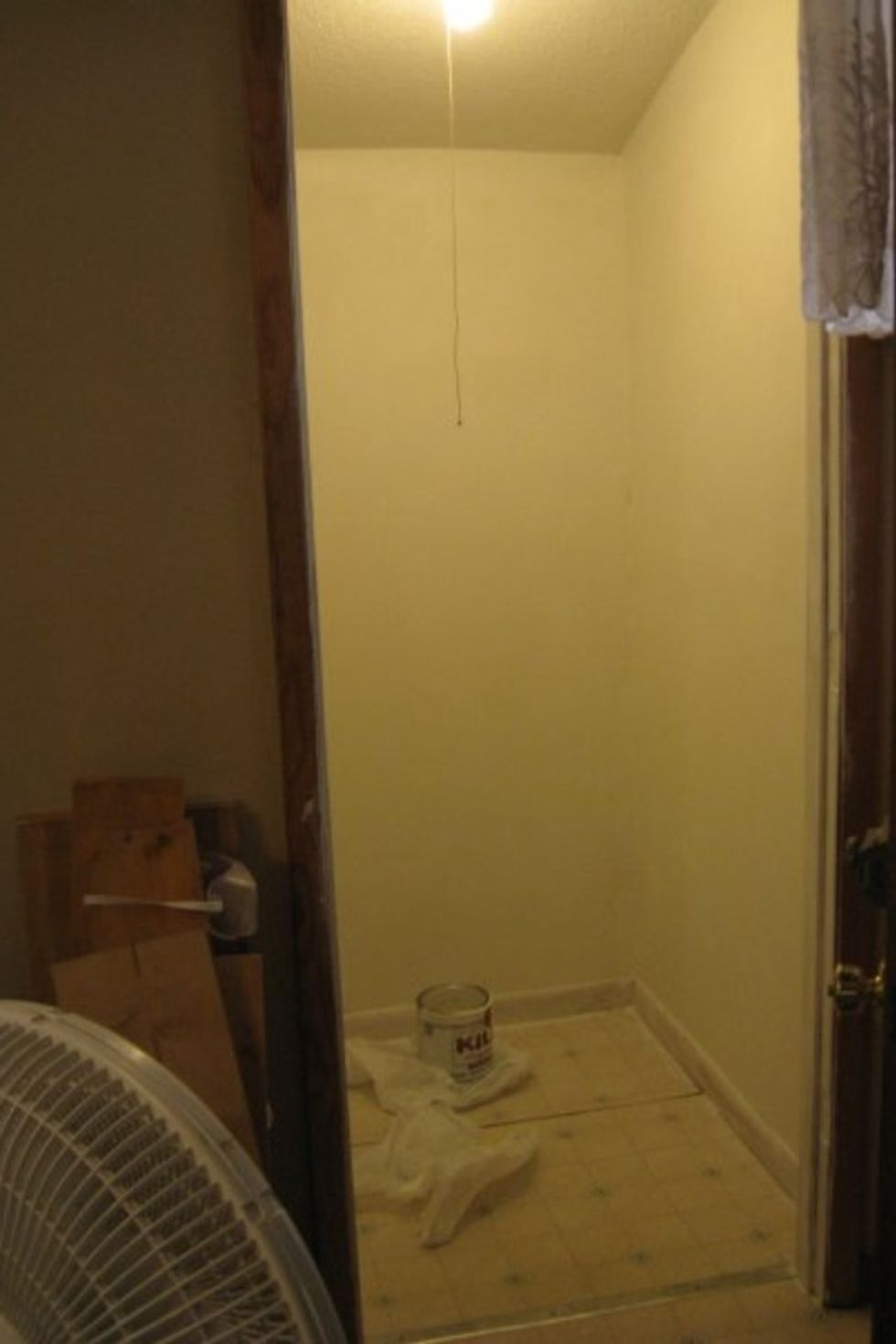 Okay I got Kilz paint on.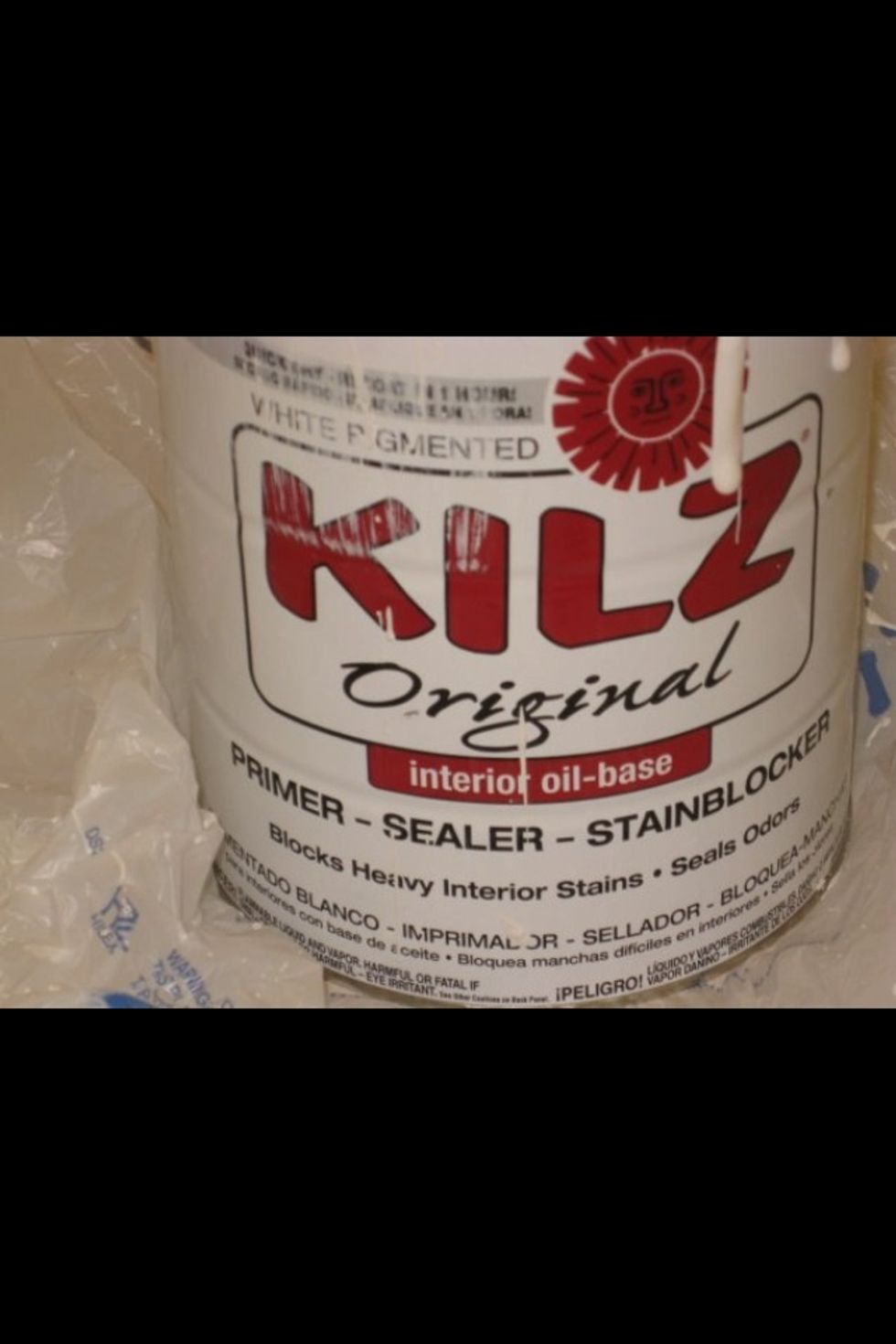 If using Kilz, be sure to have mineral spirits on hand. This stuff will paint and block anything but is not soap and water clean up.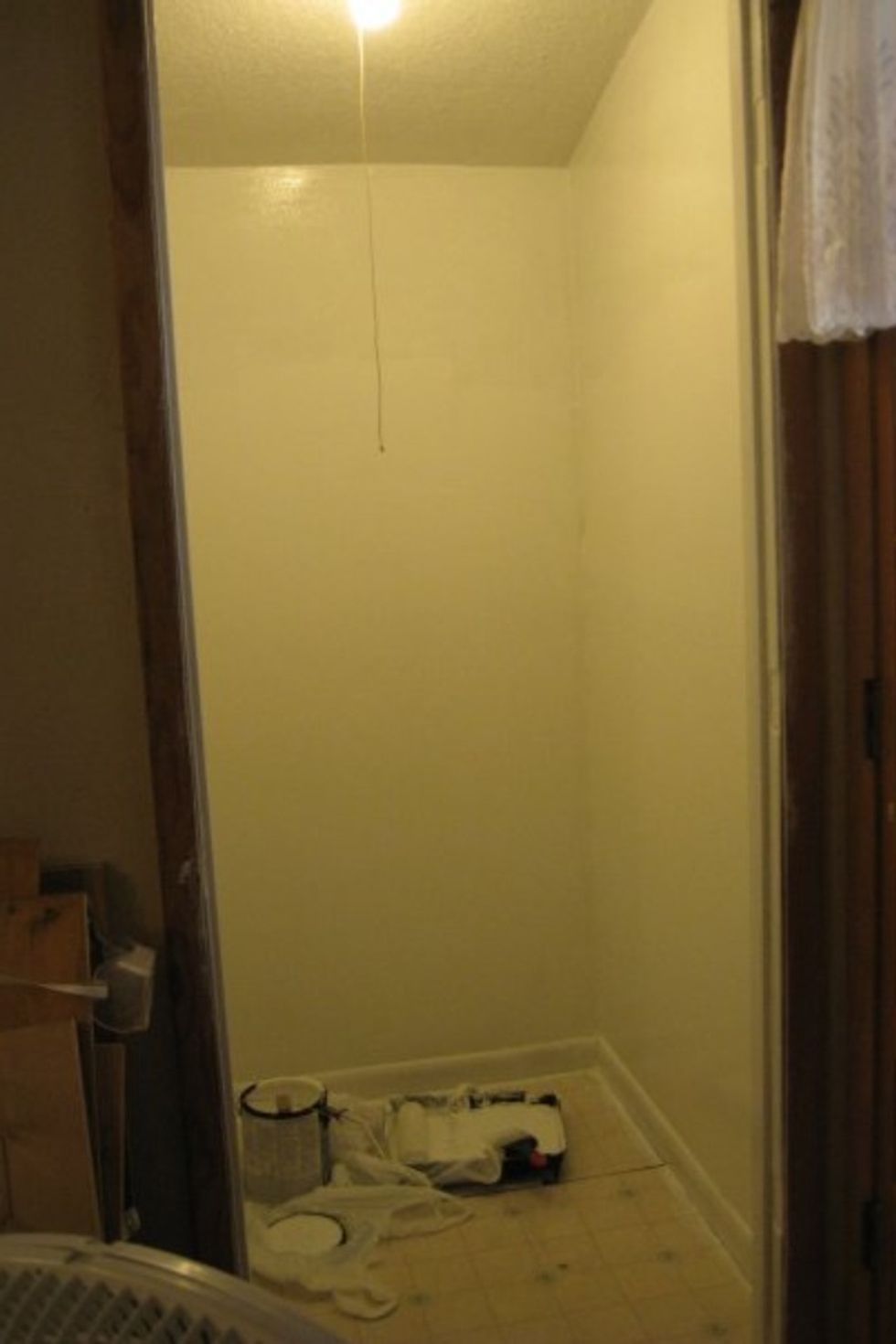 All right.. First coat of paint on.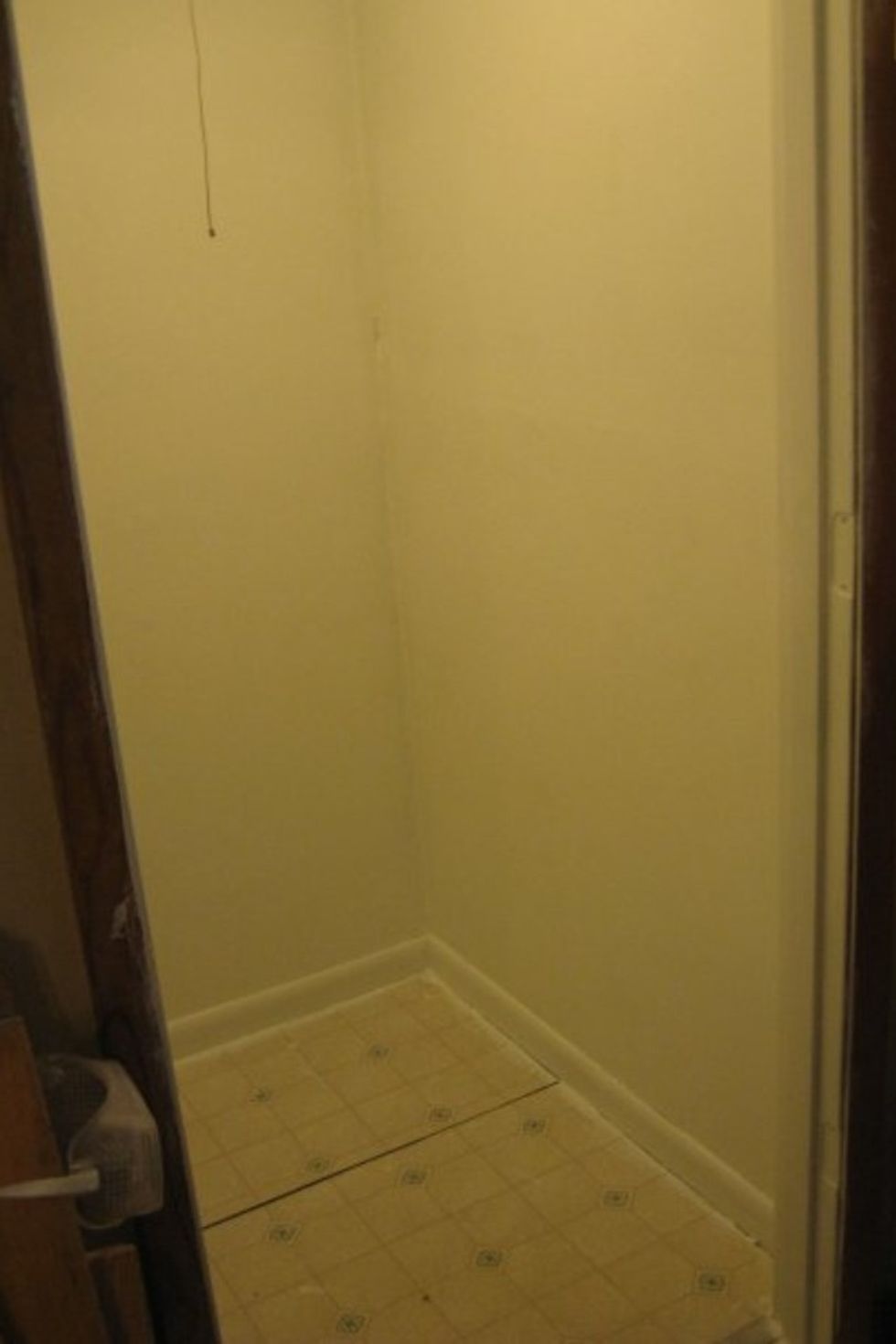 ..and second coat.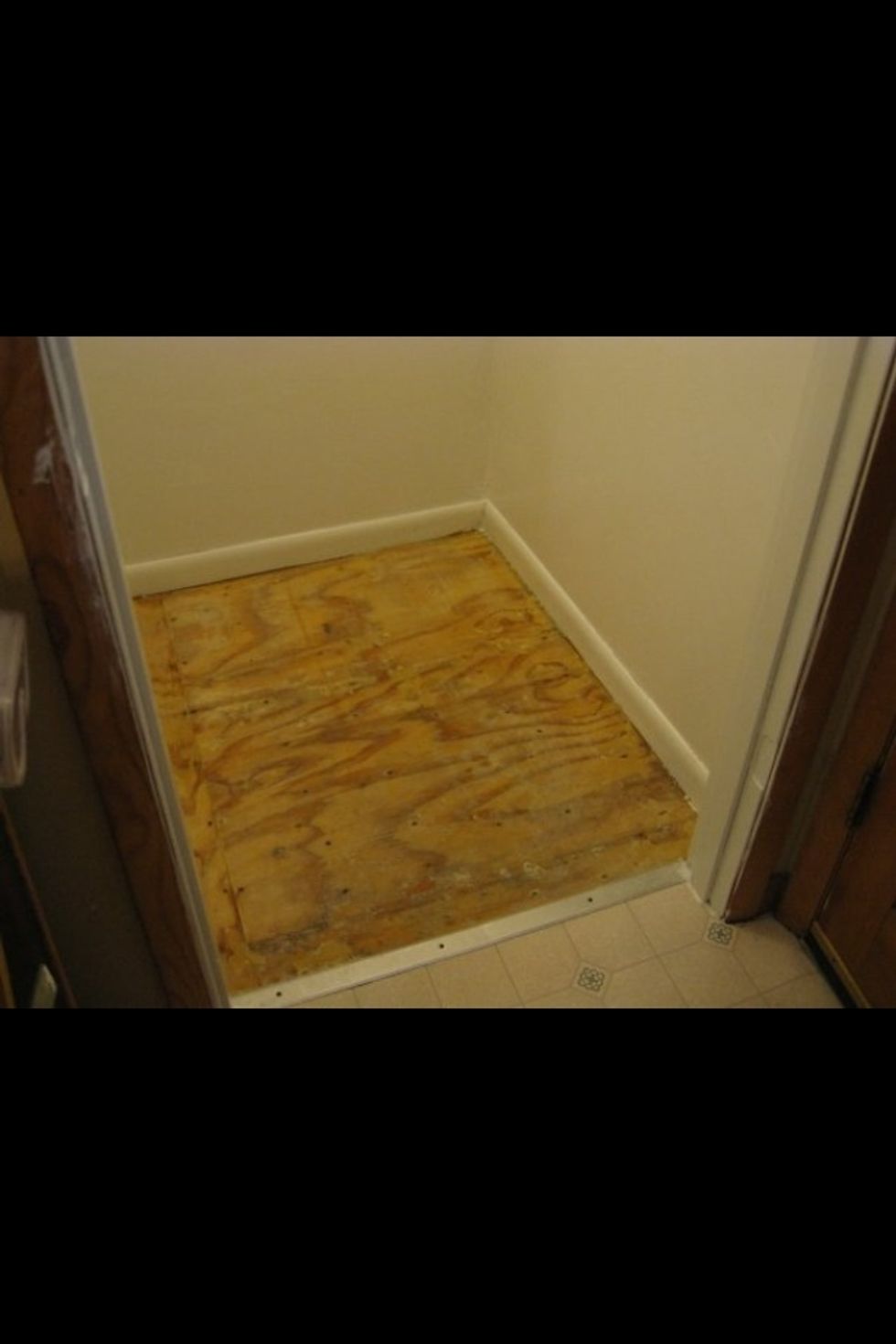 Then to the flooring. Got the vinyl and glue all up, sanded and washed well.
Now a coat of Kilz...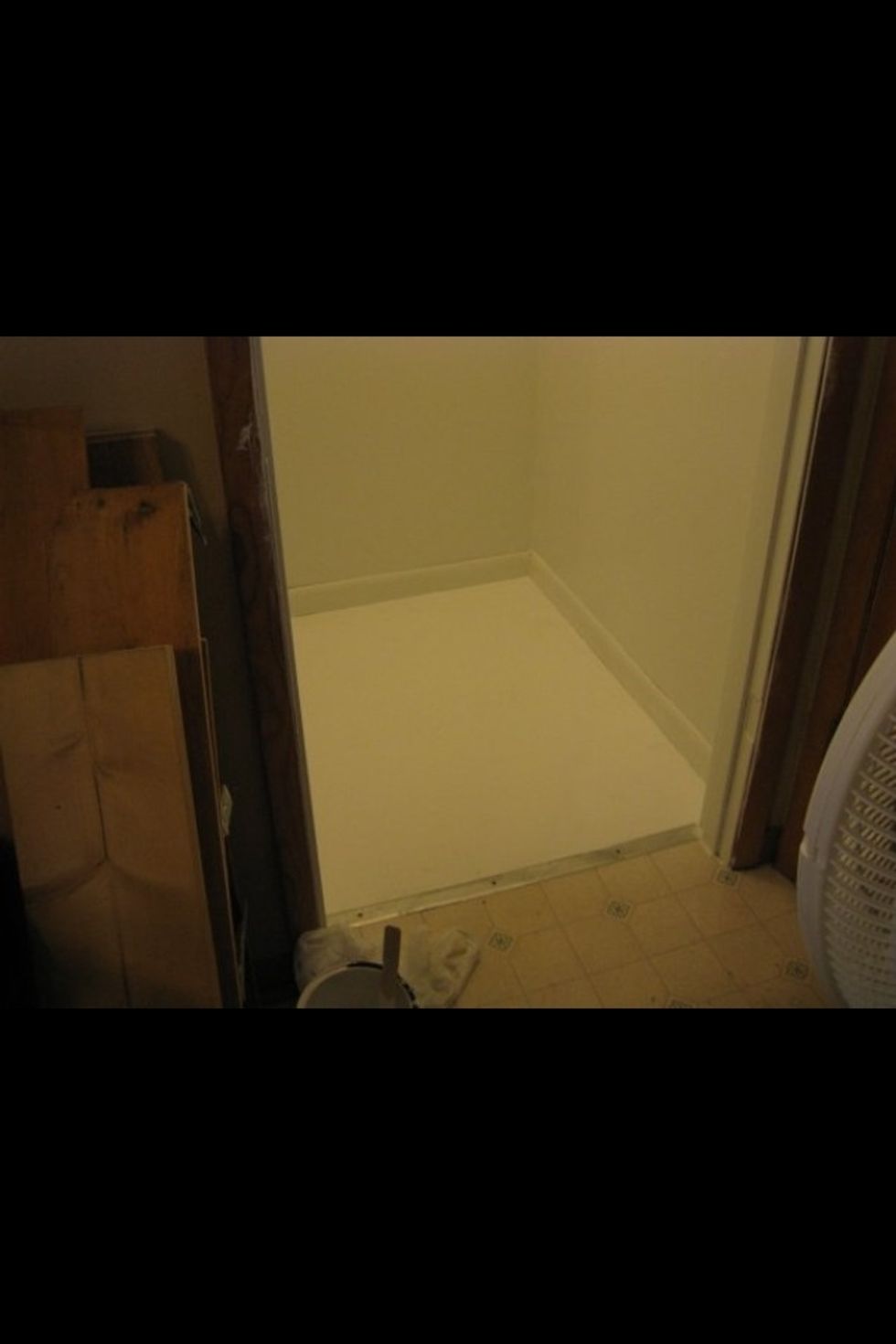 ..and first coat of paint..
..and second coat. Now for the carpentry skills to come out.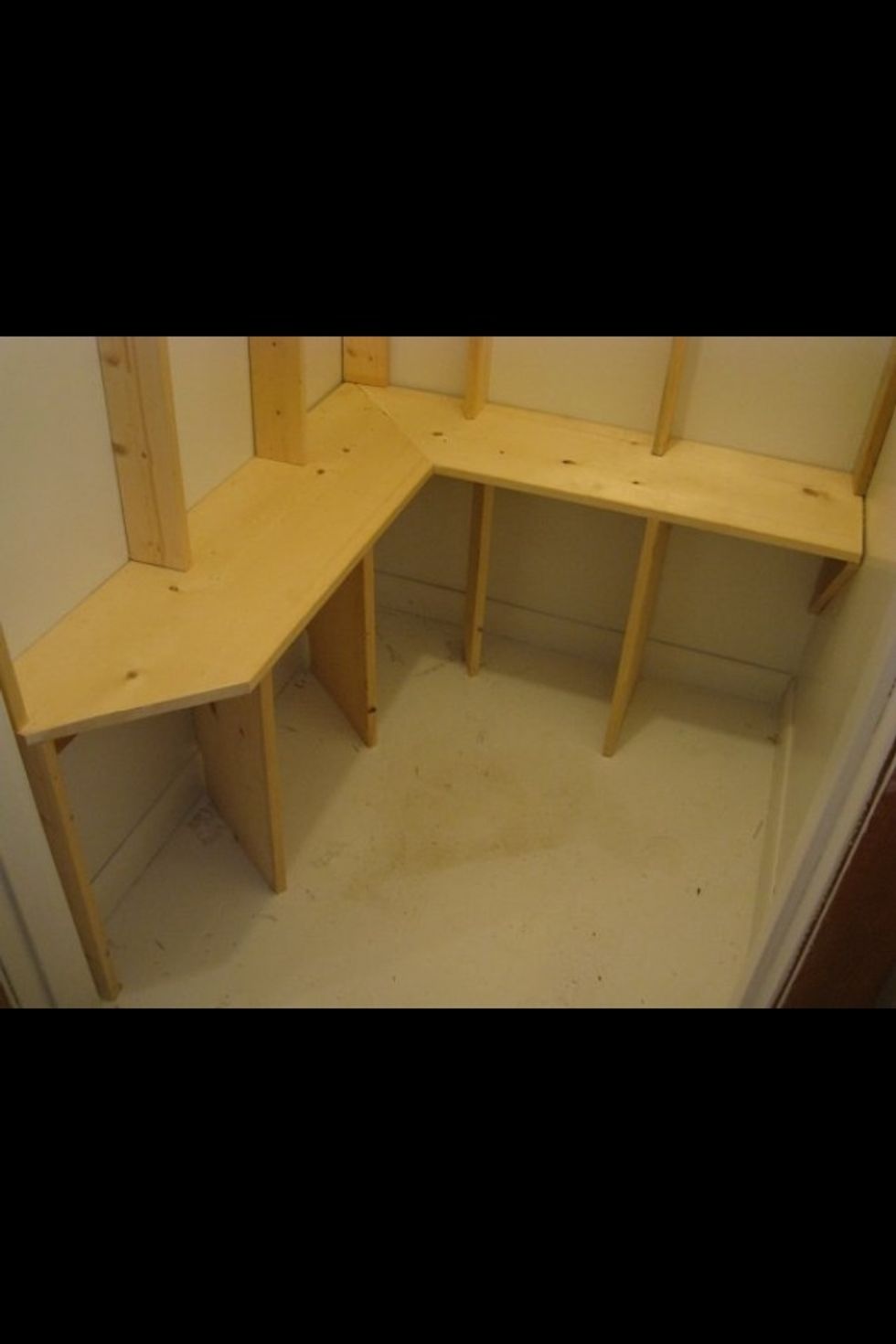 Dear Hubby got 5 divided areas and a bench completed.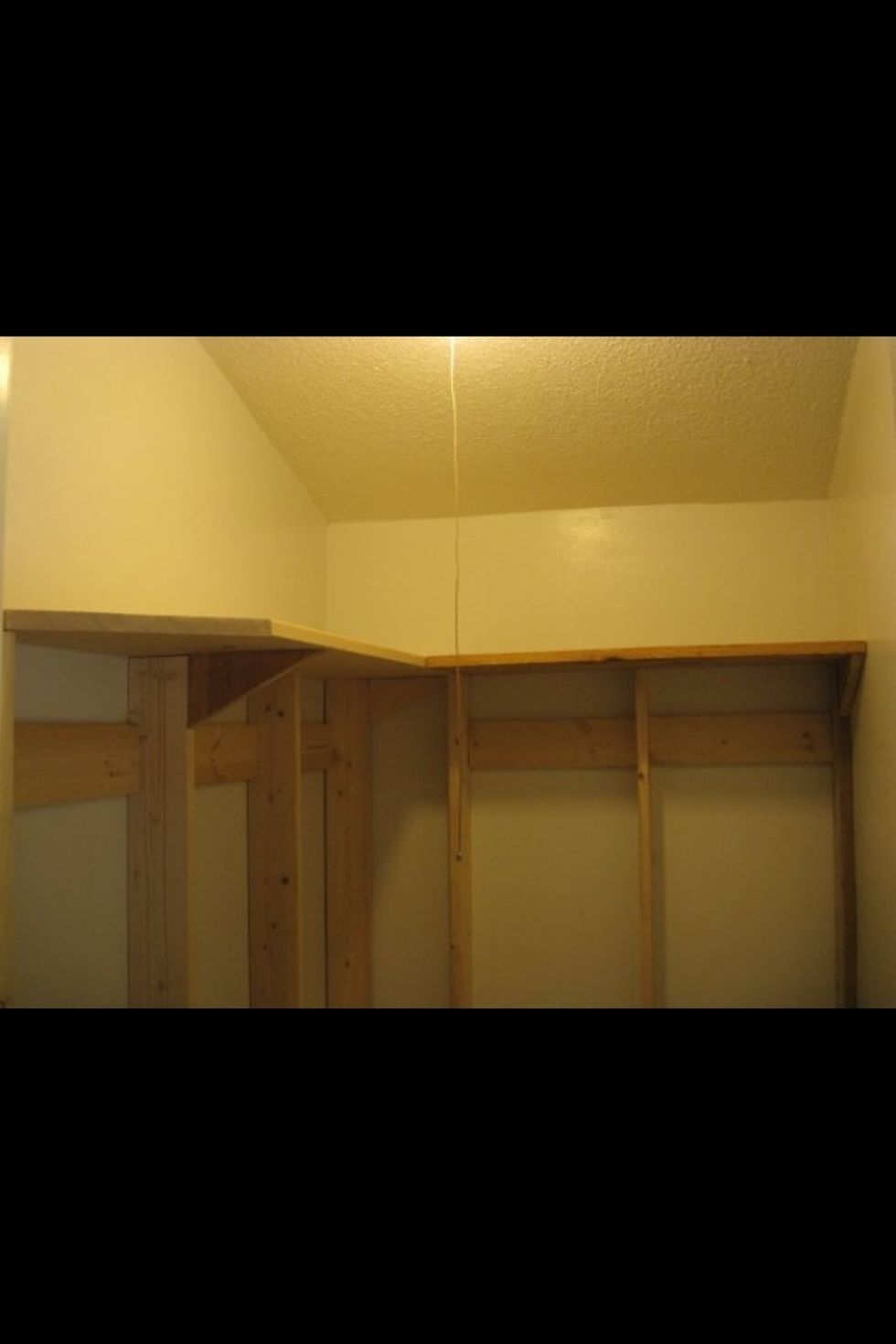 Top shelf completed.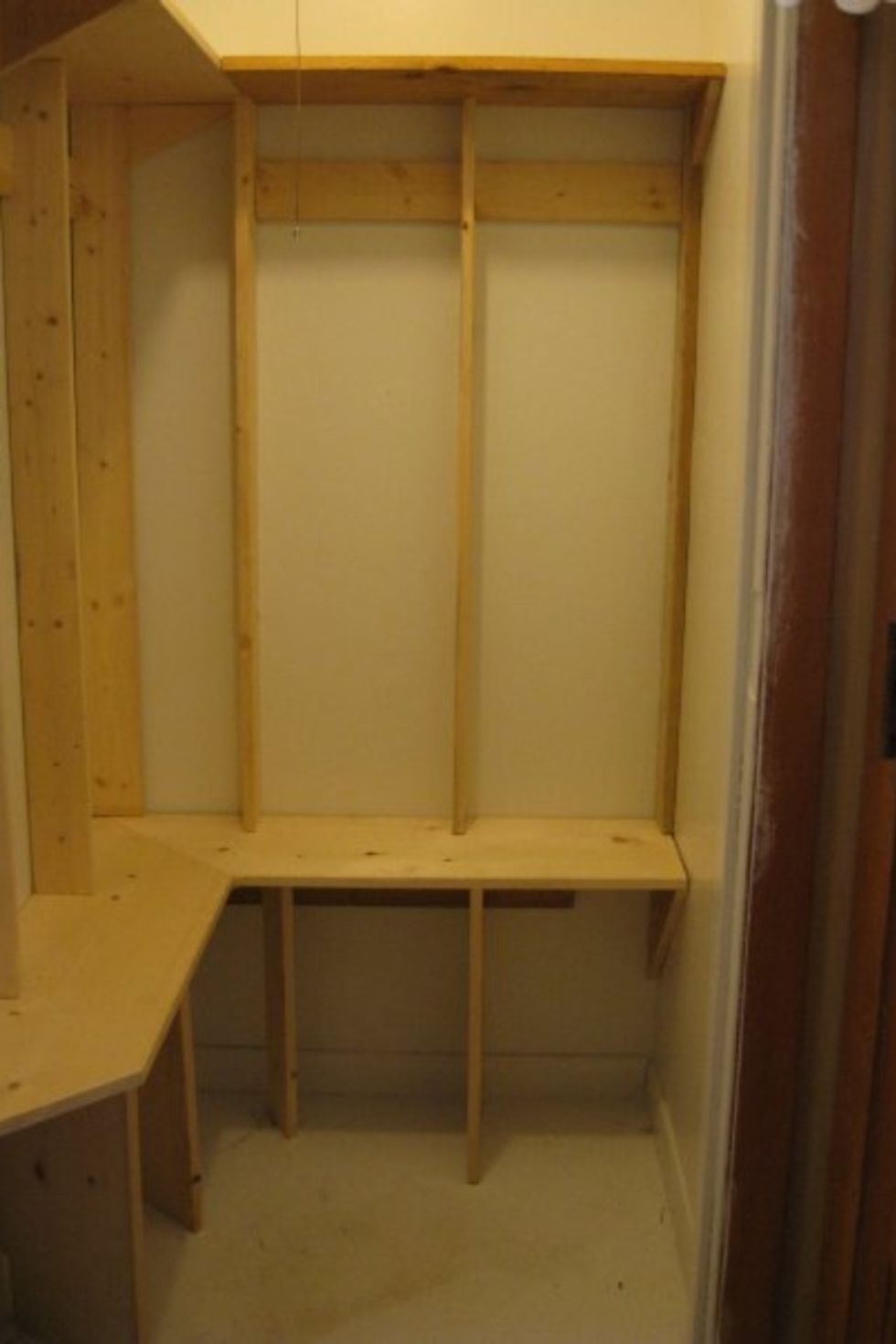 Looking good heh? Now to paint.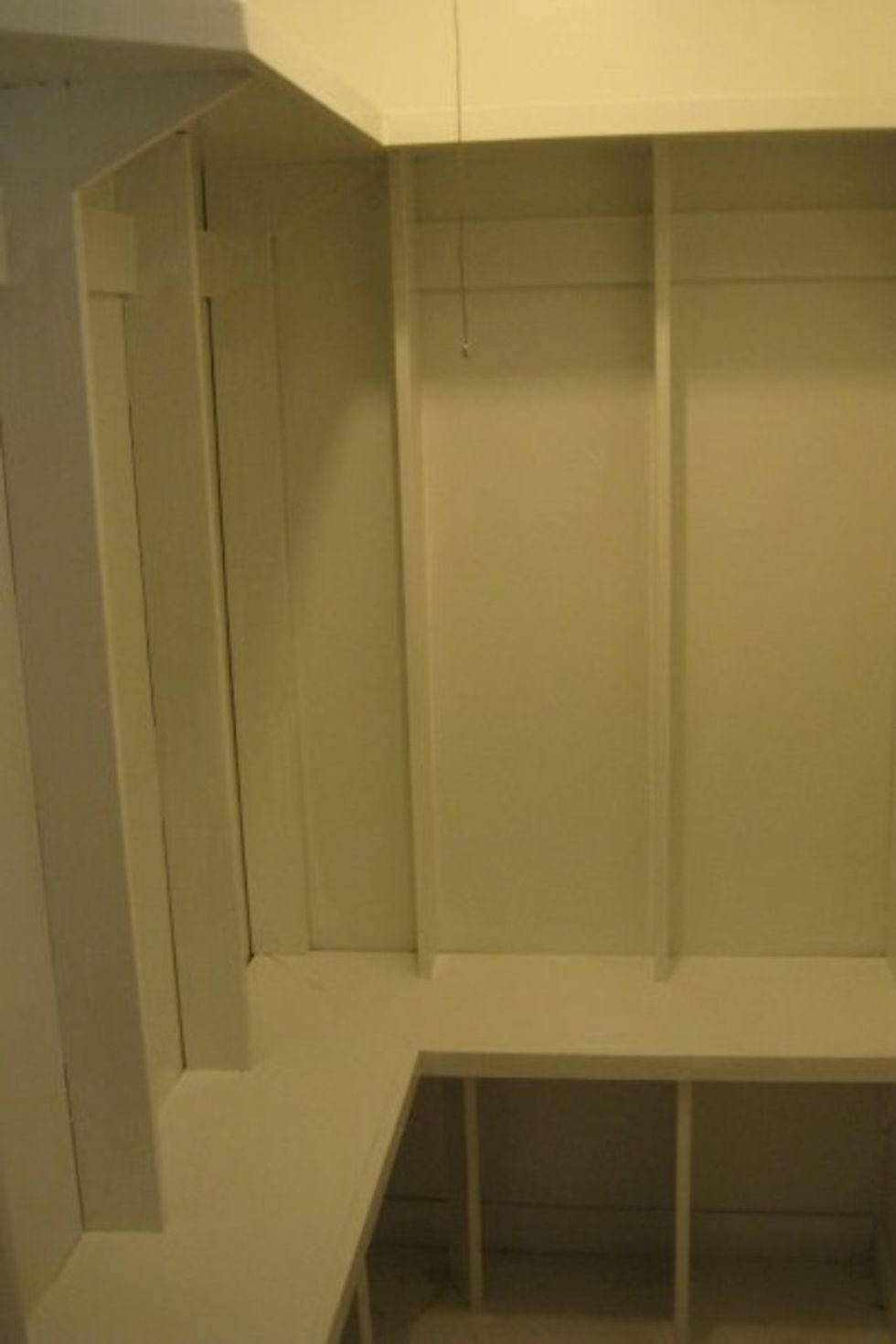 Check✅ .. Coming right along..2 coats.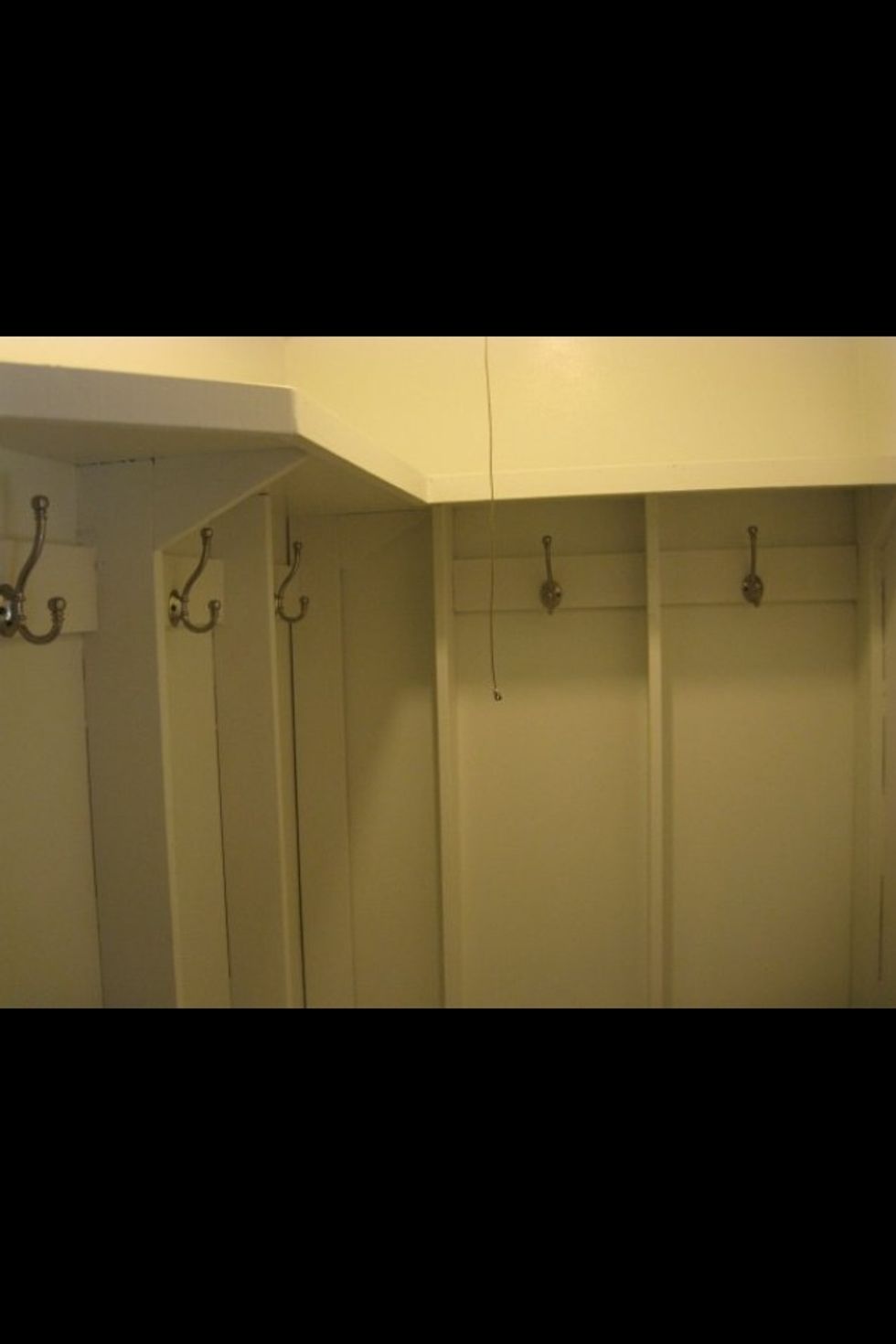 Lovin' these hooks!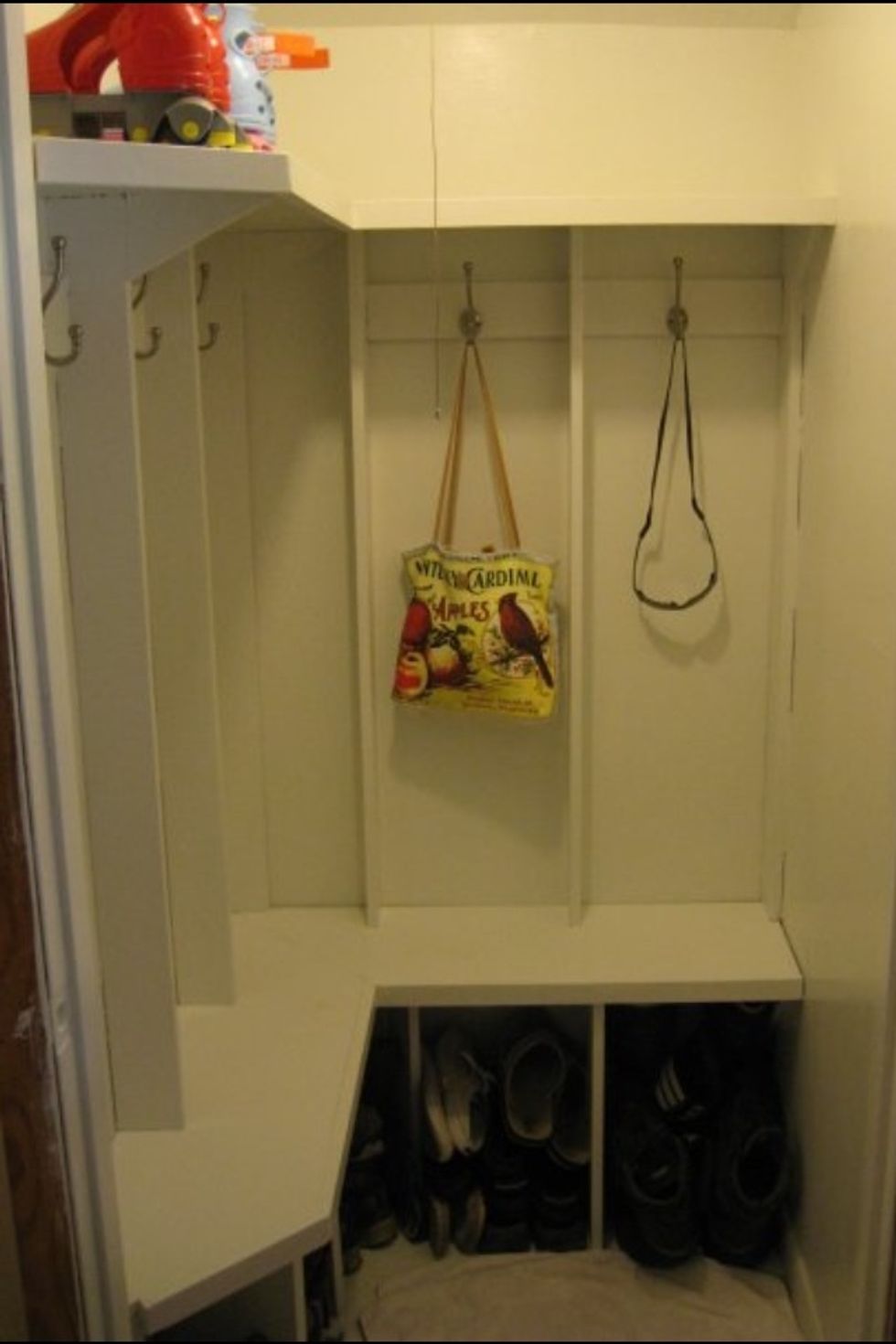 Wow! Few things in place..can't wait till kids come home from school to hang their backpacks! Find an unused spot in your home and make your own Mudroom. Enjoy!
The creator of this guide has not included tools
Lucy Hudnall
If you can't explain it to a 6 year old, you don't understand it yourself. -Albert Einstein