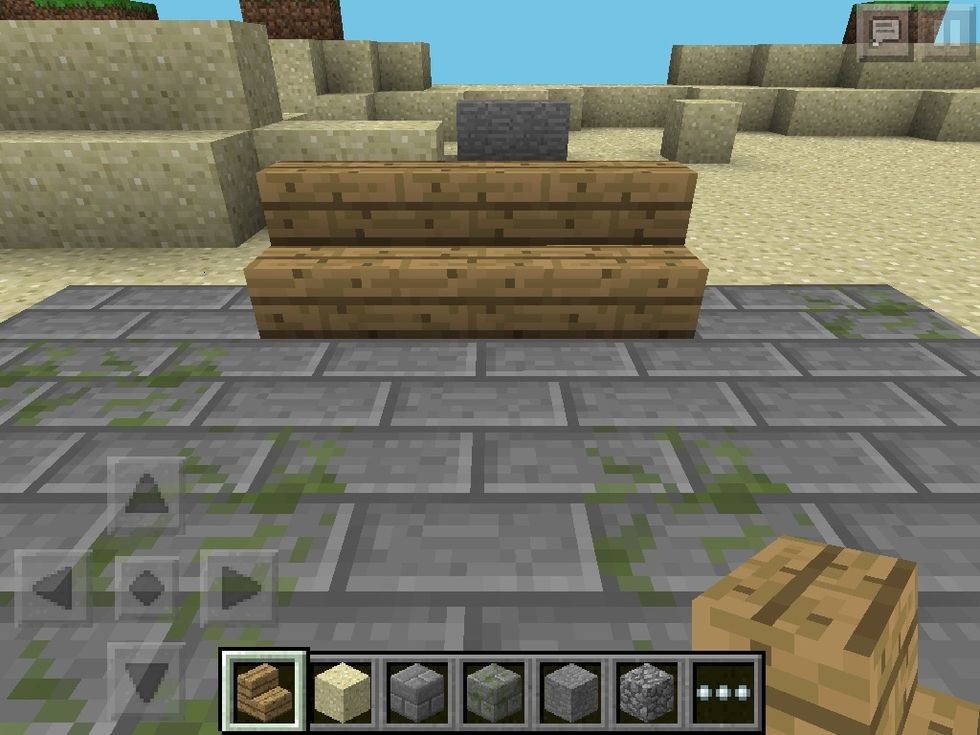 Pick your stairs and place like this.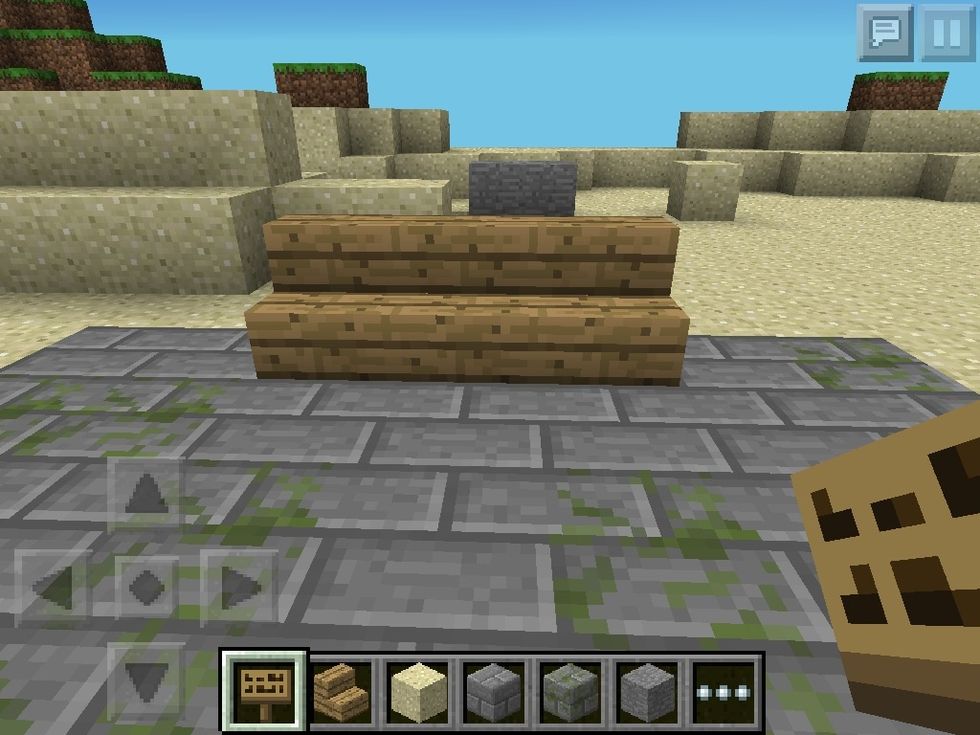 Then get your sign.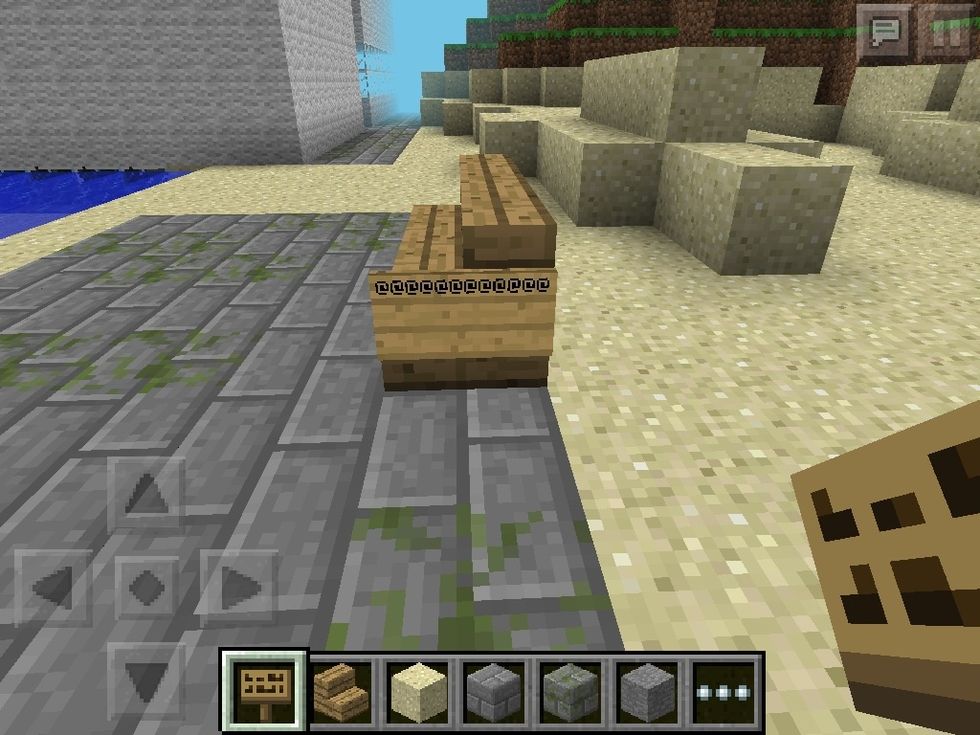 I typed the @ sign on it for decoration. Repeat on other side.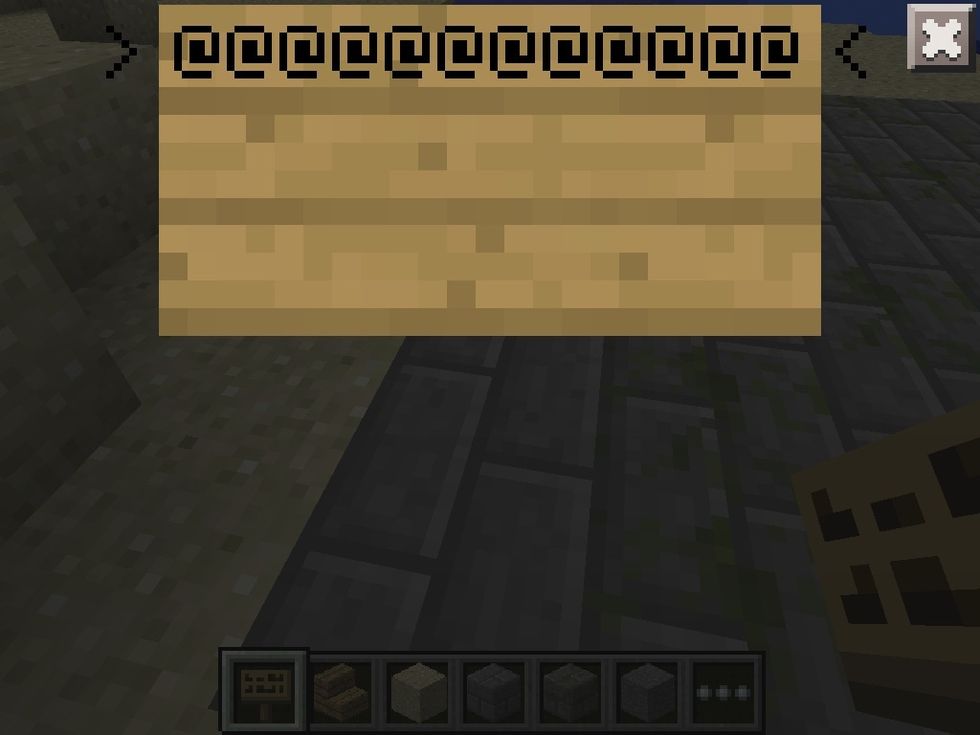 See?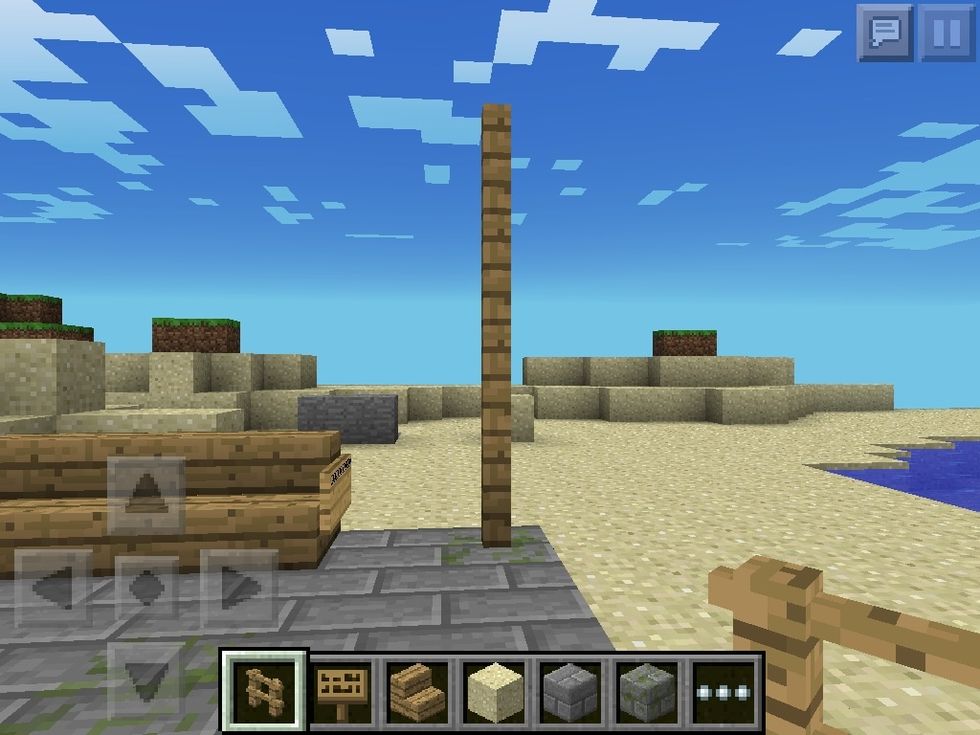 Then place fence on top of each other. 4 high.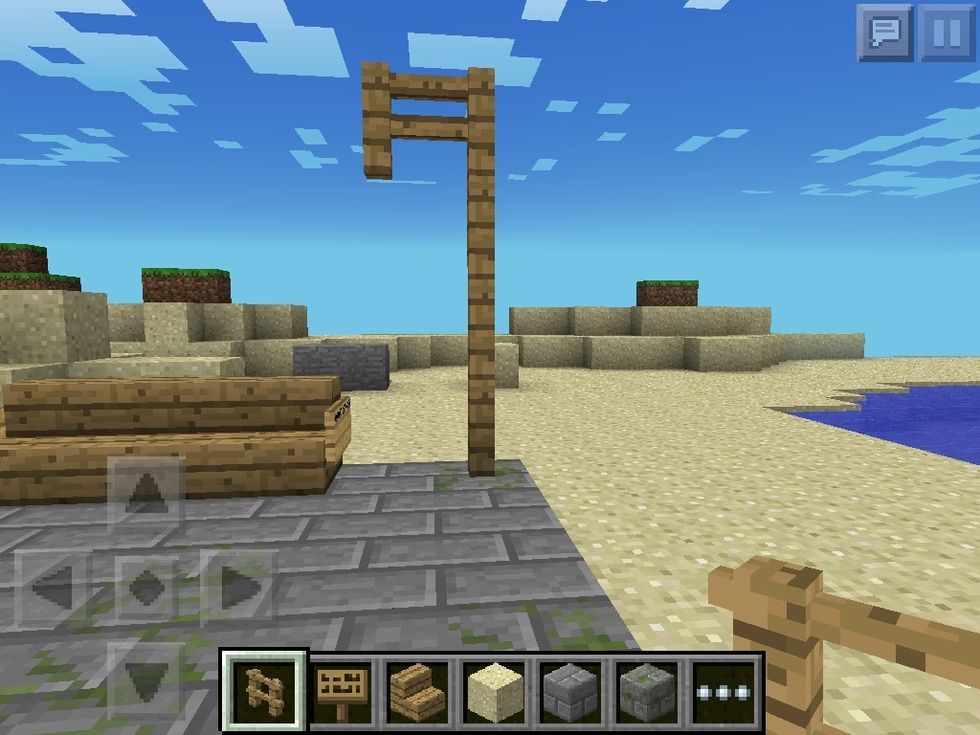 Now place fence like so.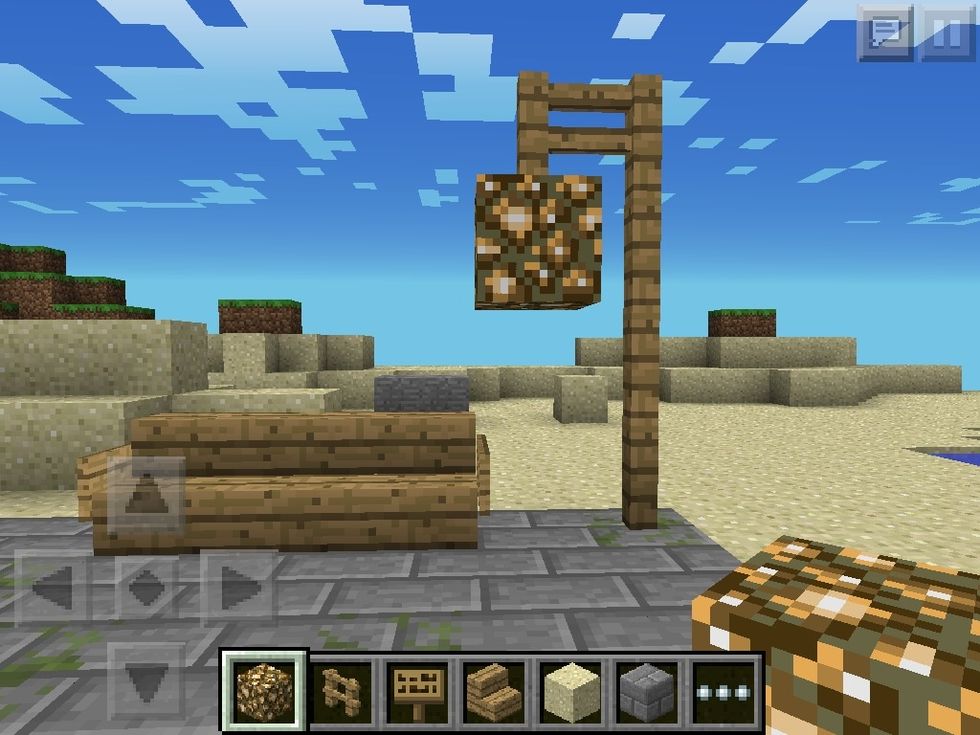 Then add glowstone at the end of the fence like in the picture.
Now you're done! Please comment, like, and follow!
The creator of this guide has not included tools