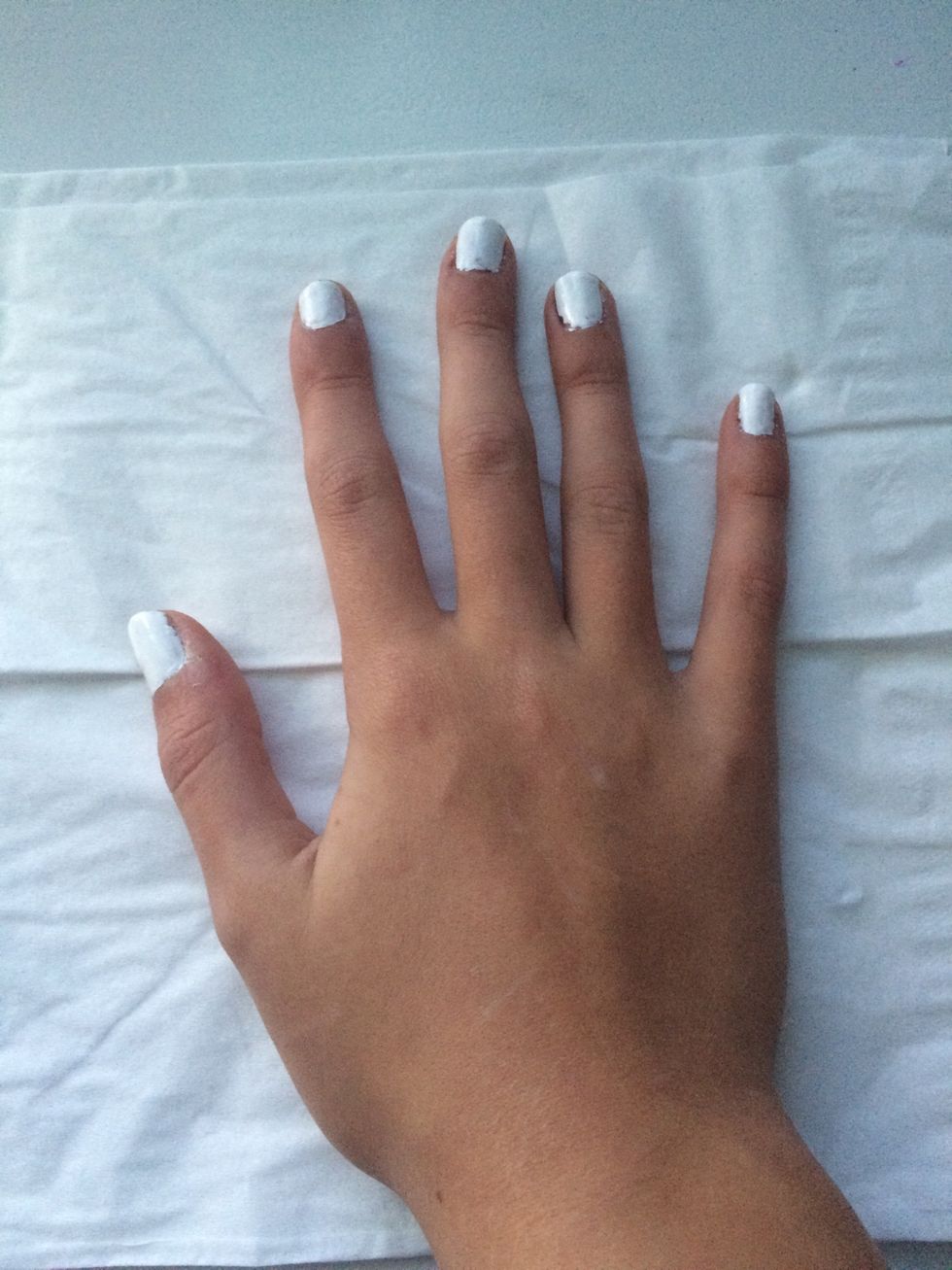 Paint your nails a thick coat of white nail polish. I used Sally Hansen White nail polish.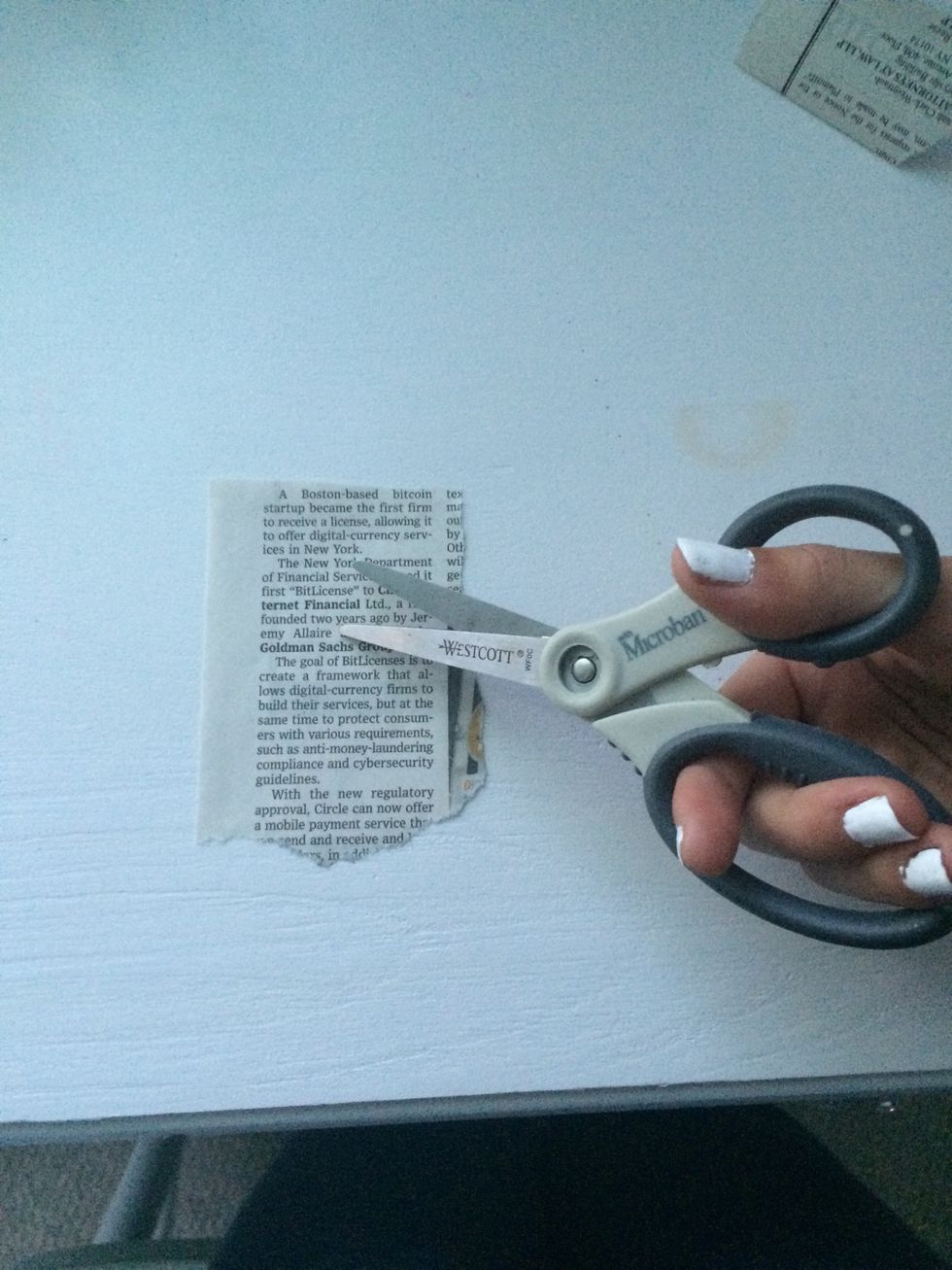 Cut a small piece of newspaper writing. Make sure the piece of newspaper is as wide and as tall as whichever nail you are going to do first.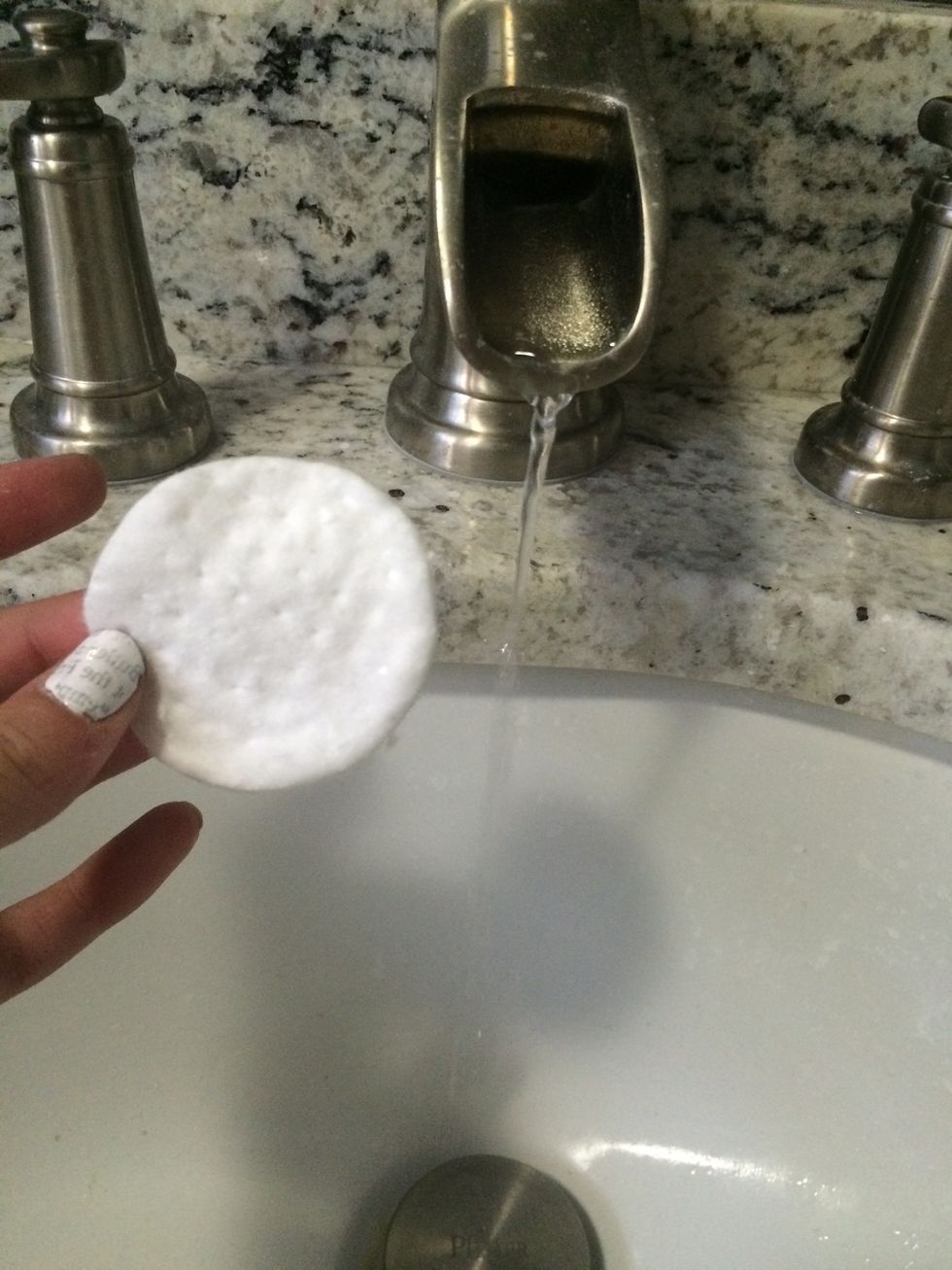 Dampen a cotton pad, with water. DO NOT DRENCH THE COTTON PAD!!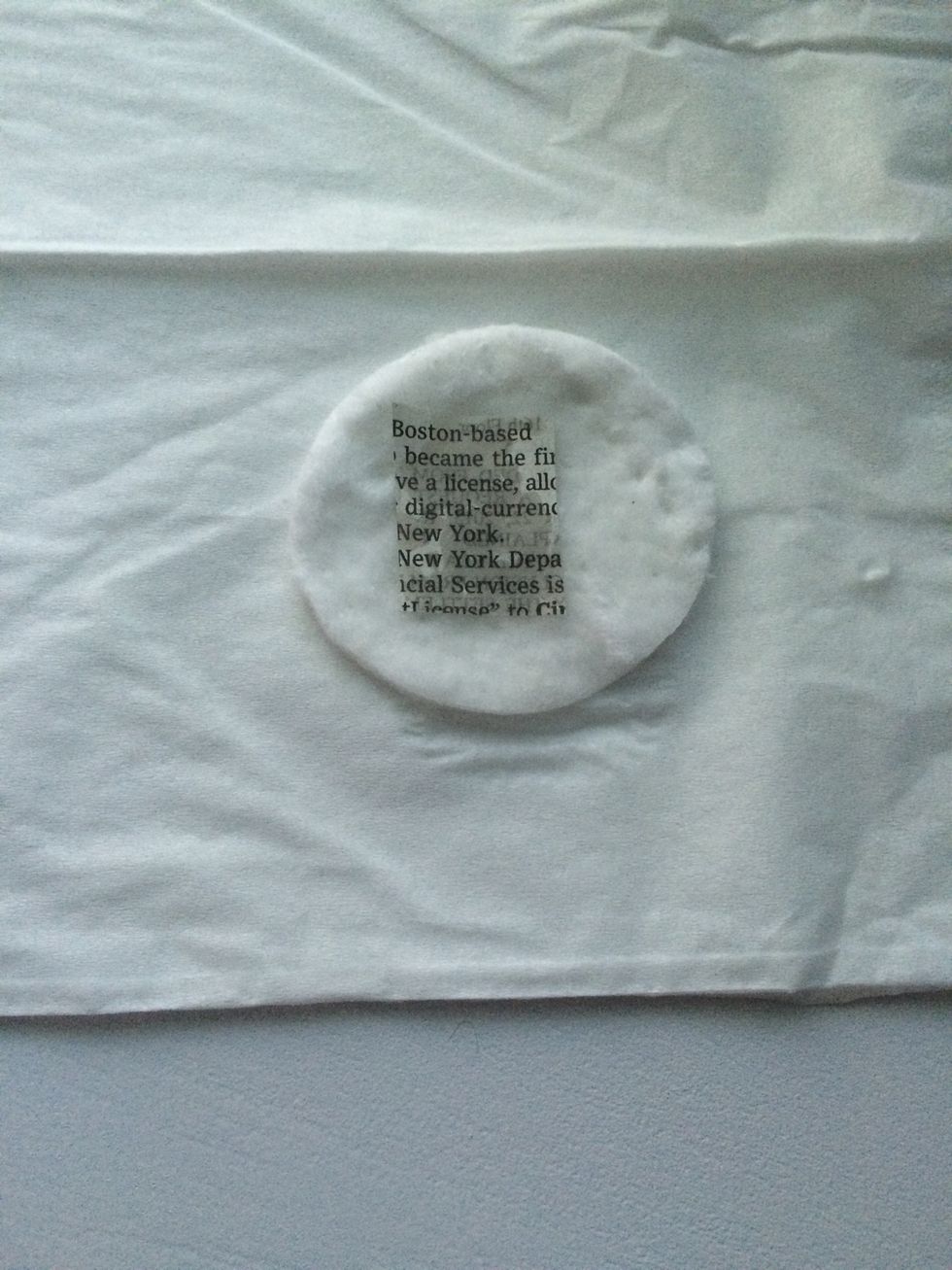 Place the piece of newspaper on the damp cotton pad(writing side facing you)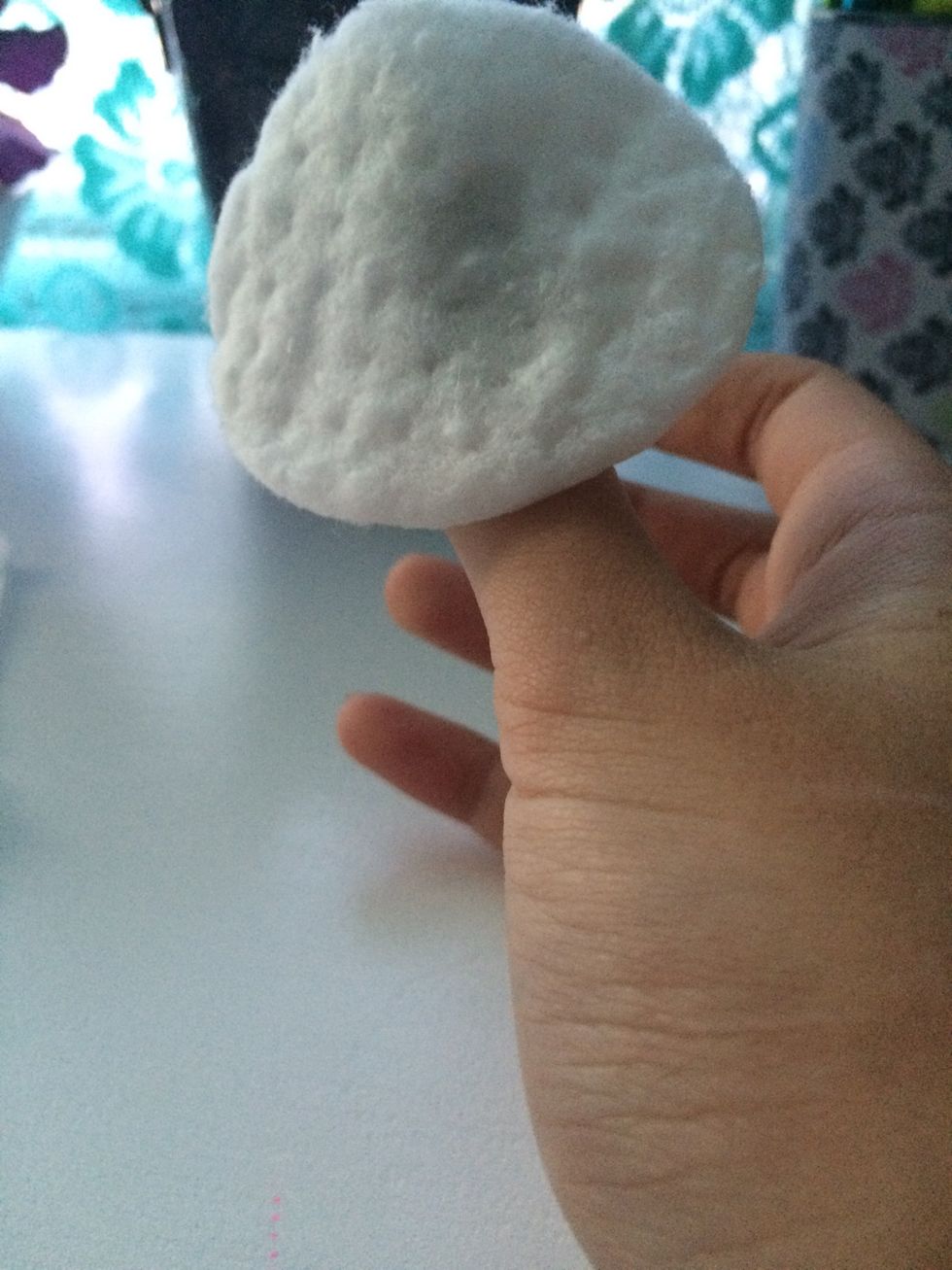 Hold the cotton pad on the nail for 45-60 seconds. Press hard
Take of the cotton pad and BAM!! You have writing on your nail!!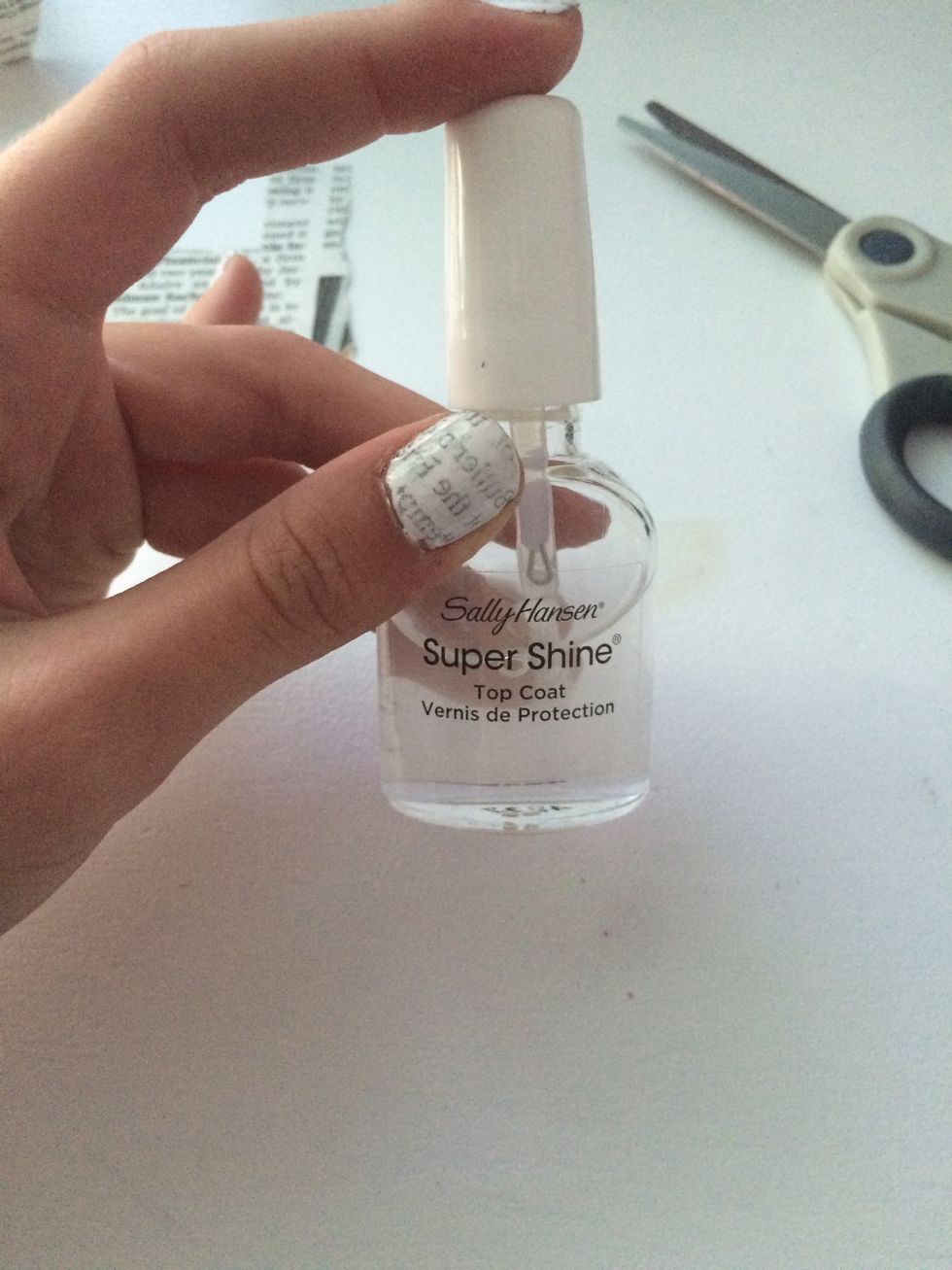 Repeat these steps for all the nails, and add a clear top coat for a glossy look.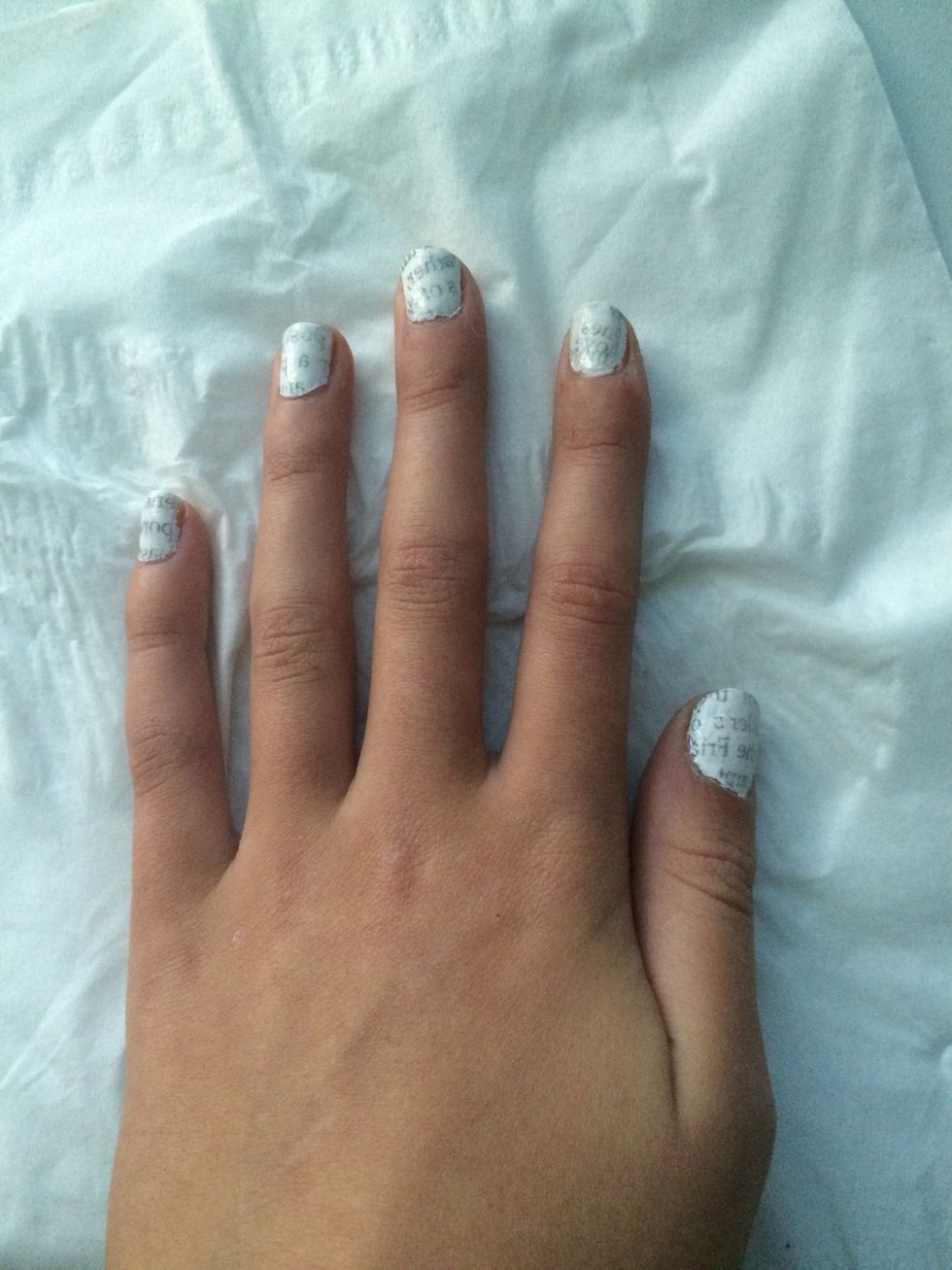 And here is the finished product, thank you so much for watching. Please feel free to comment if you have any questions!
1.0 A light color nail polish
10.0 A piece of newspaper
1.0 A clear coat of nail polish
Cotton balls
Water