Here's a way to count your blessings. Literally! I made these for my daughter and I as well as a birthday gift for a dear friend. Could also be used for baby's 1st year or the 1st year of marriage.
111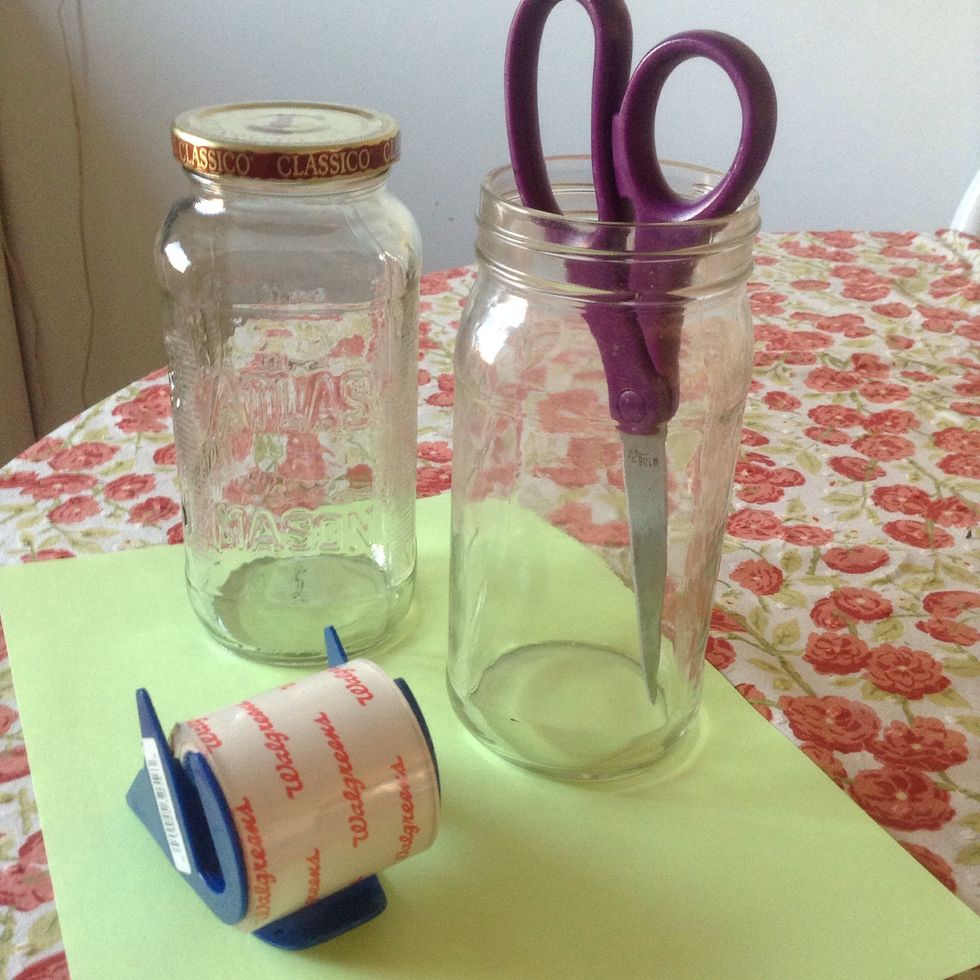 I saw this idea online and loved it. So I decided to make these for the new year. All you need is a clean jar and some paper, tape and scissors.
Using my computer, I printed out the following (in small font because you will be cutting this out and taping it to the jar):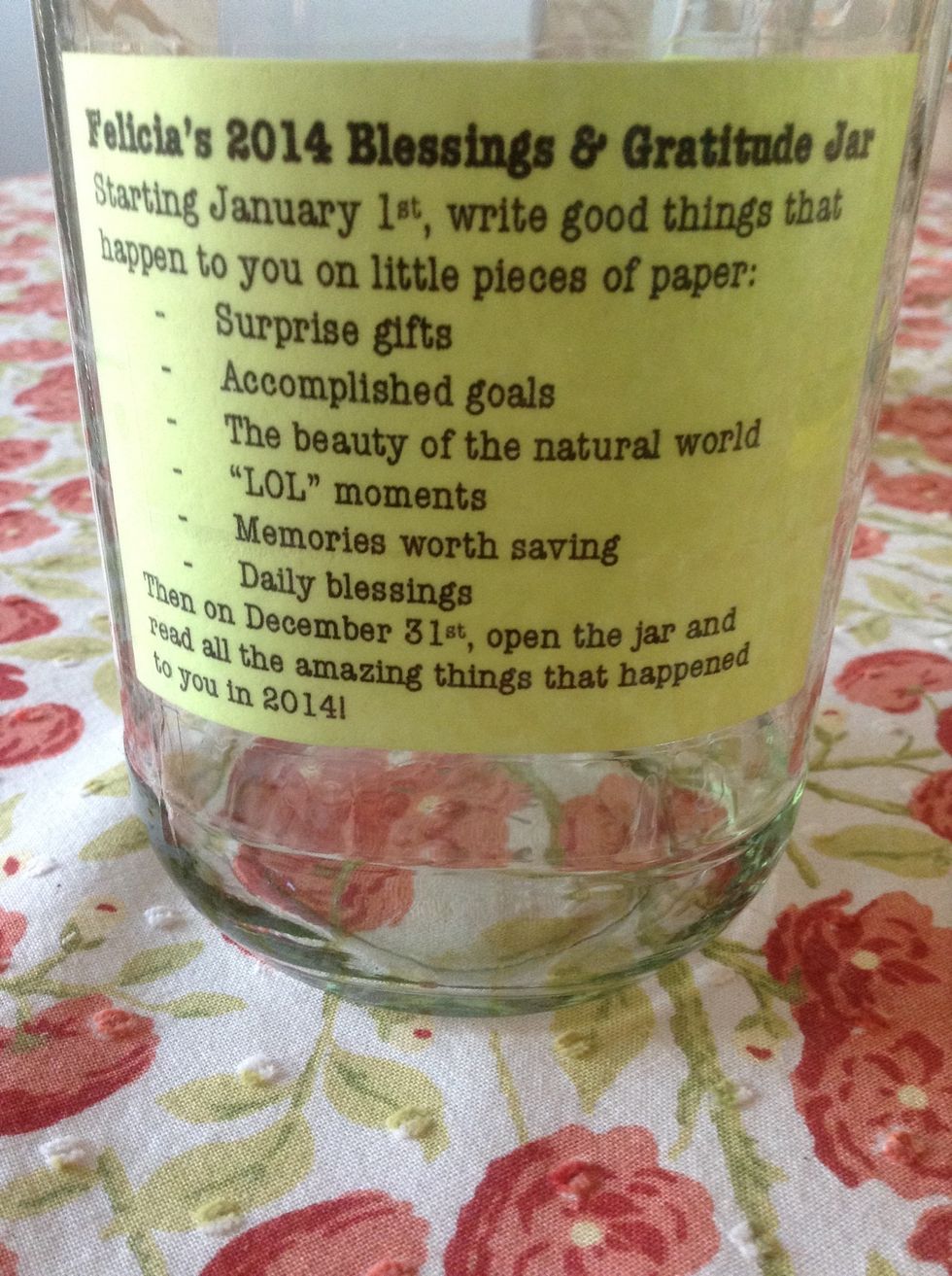 "NAME's 2014 Blessings & Gratitude Jar - Starting January 1, write good things that happened to you on the little pieces of paper: surprise gifts, accomplished goals, the beauty of the natural world,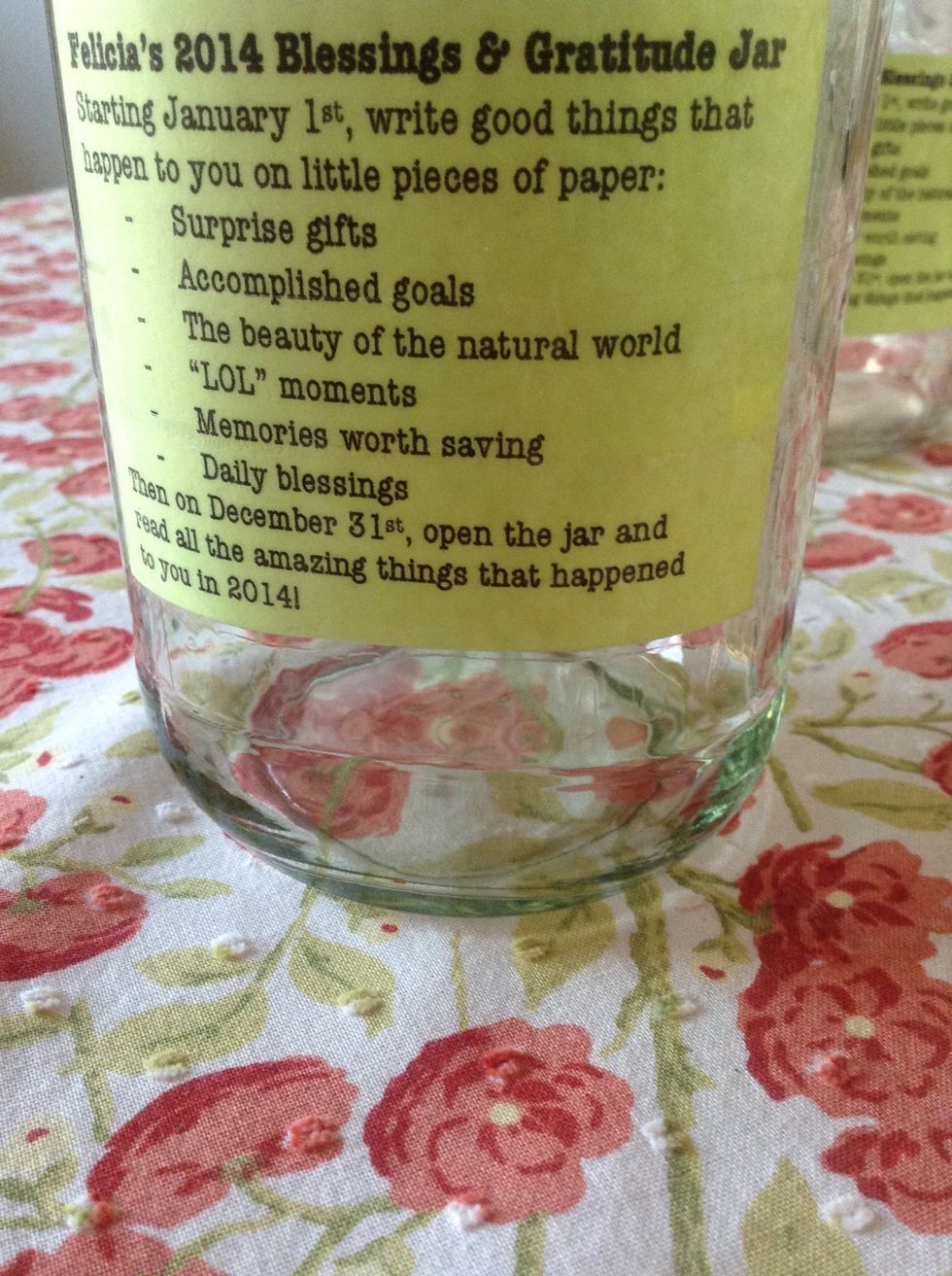 "...LOL moments, memories worth saving, daily blessings. Then on December 31, open the jar and read all the amazing things that happened to you in 2014!"
Of course, you can vary this text based on your own life style and what's important to you.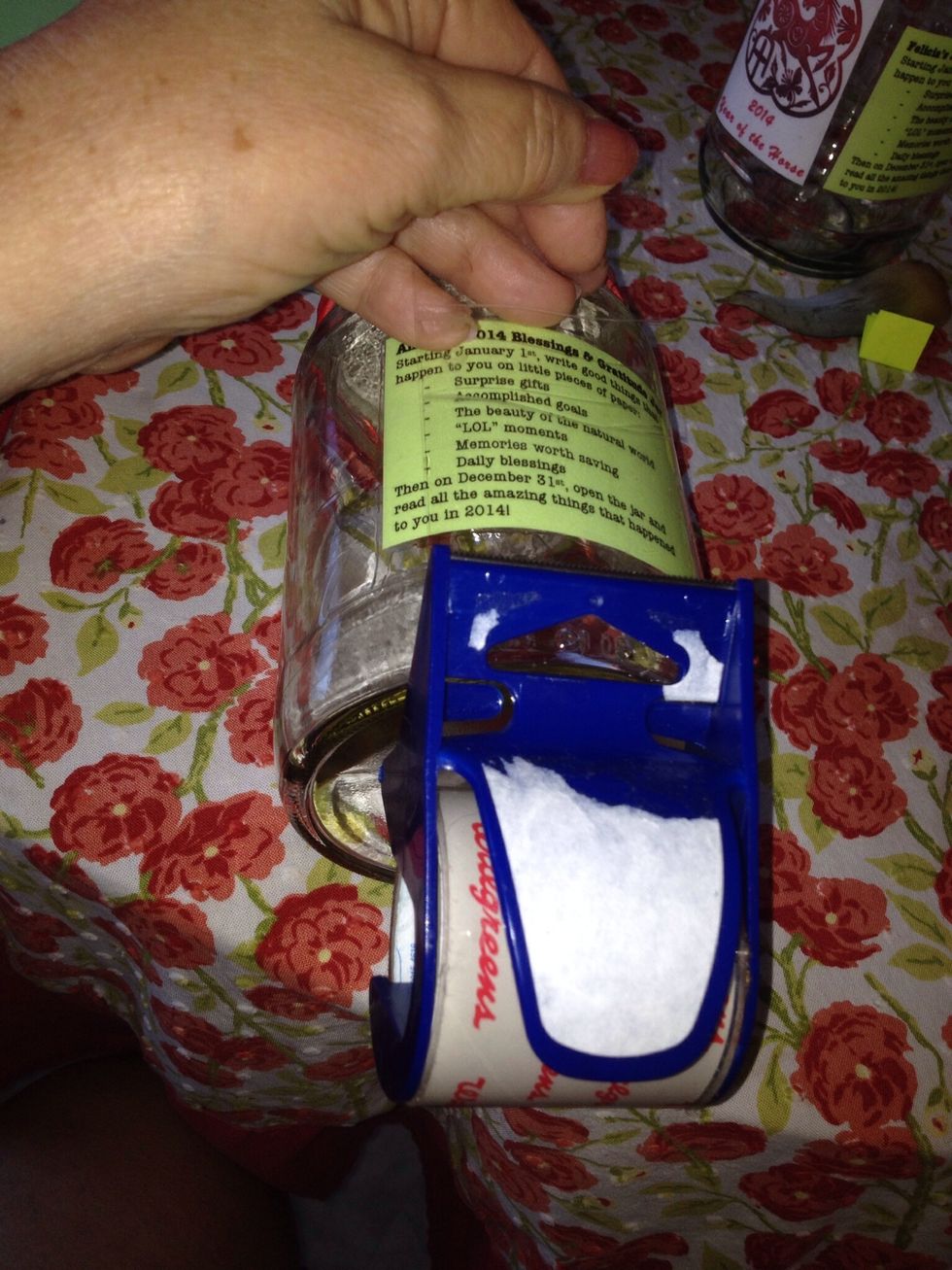 Then just cut out the text and tape it to the jar.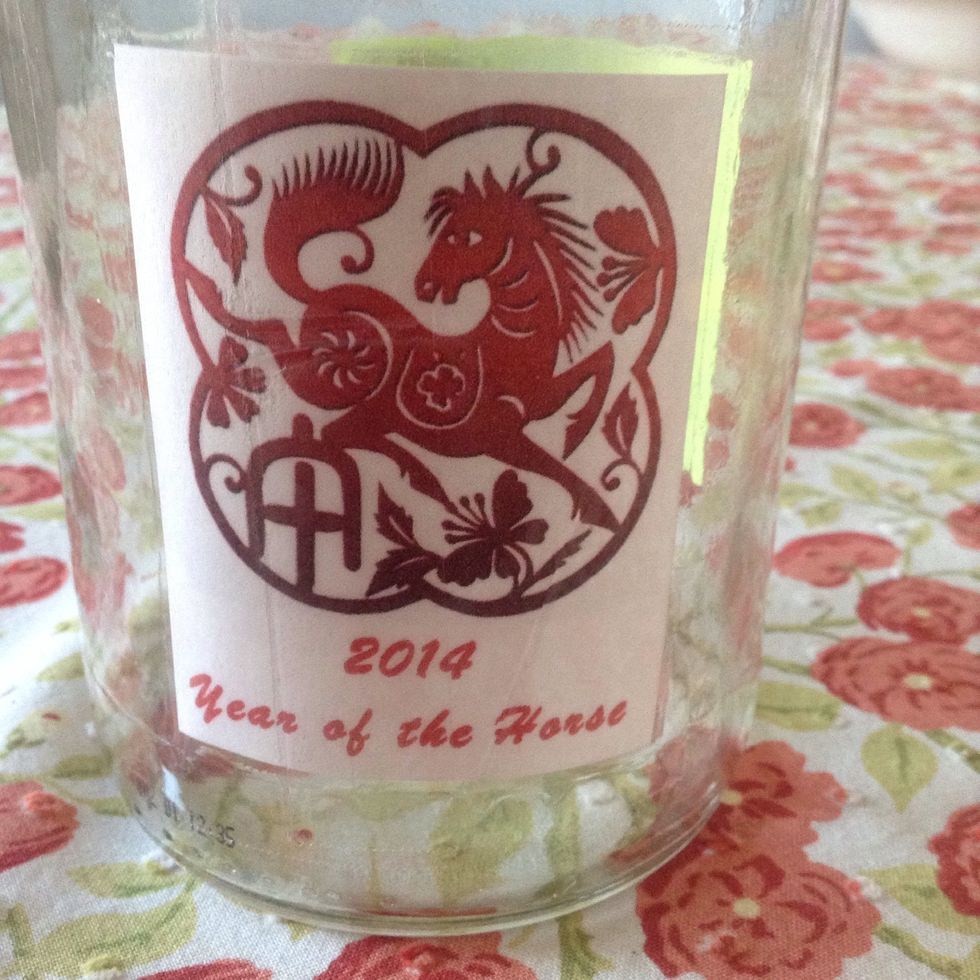 I also found a nice image online for Year of the Horse and taped that on too.
You can also put text on the lid of the jar. Or not. 😜
There you have it! A wonderful way the remember the year's highlights!
Throughout the year, write on small pieces of paper & put them in your jar. Be sure to date them too. Think of how fun it will be to look at these a year from now! You can count your blessings! Enjoy!
1.0 Clear glass jar per person
Paper
Clear tape
Scissors
Felicia Gustin
I love to create! All kinds of things. Food, crafts, jewelry, art, photos, theater, events, history, social justice. My proudest creation is my daughter!