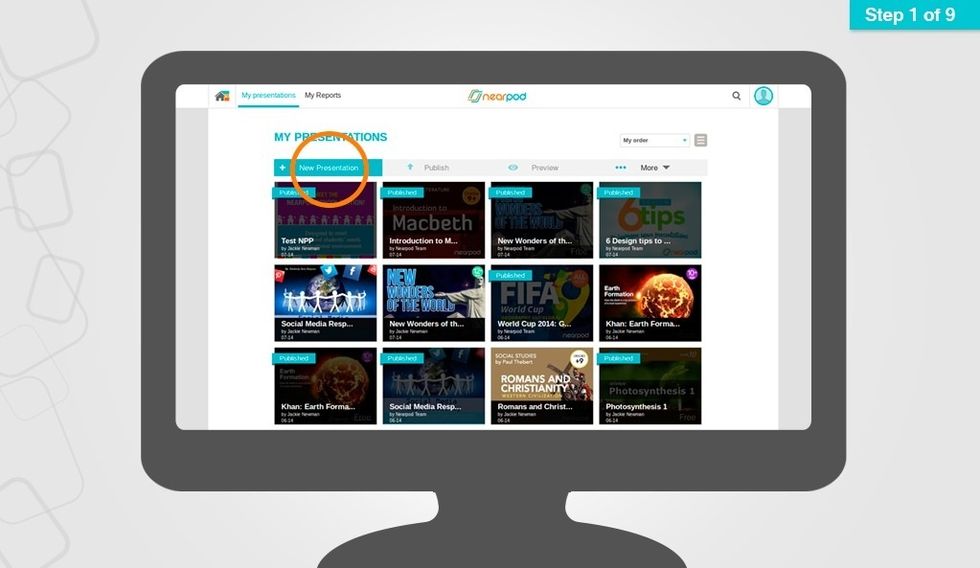 To create a new lesson, login to your account and once in My Presentations, select the New Presentation button.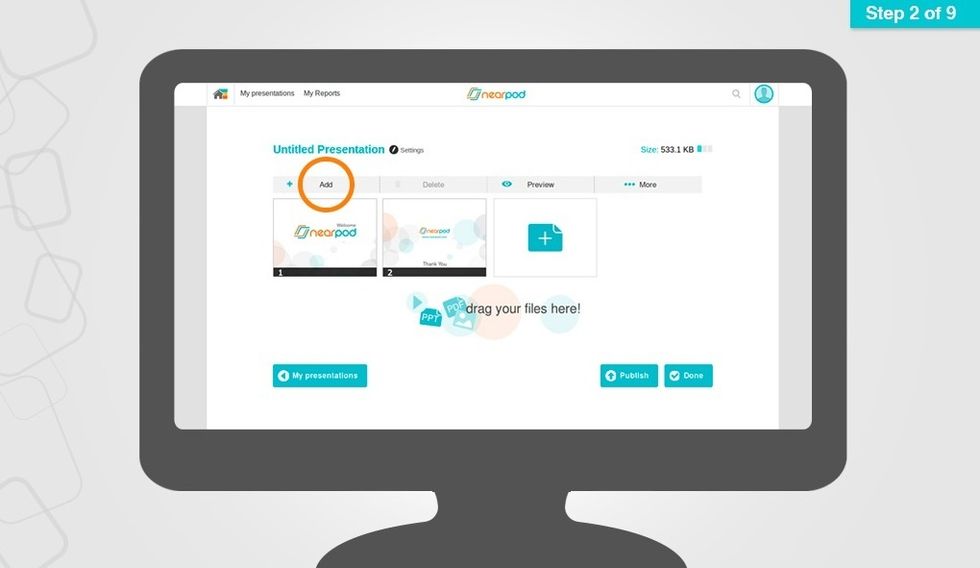 Select the Add button to begin adding slides and interactive features to your NPP.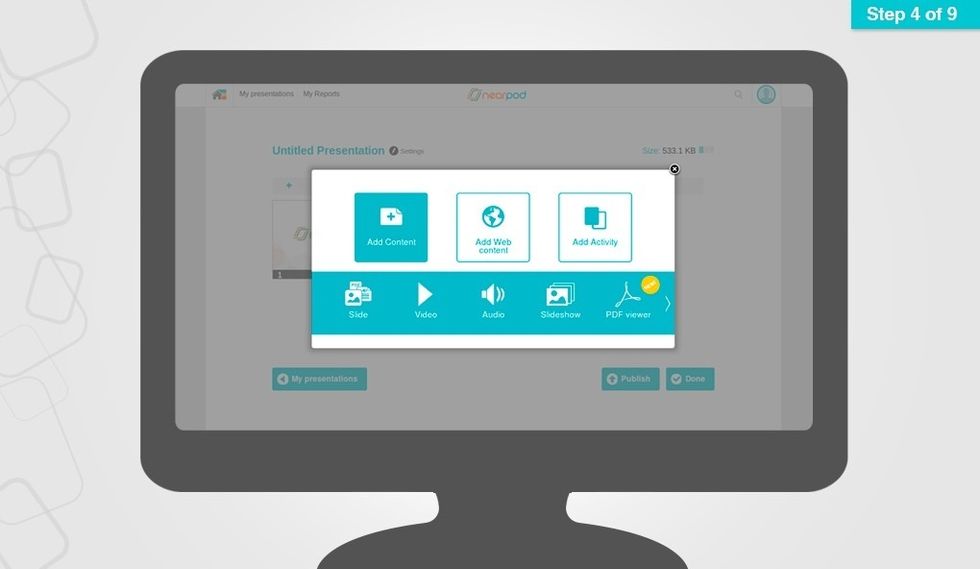 Select Add Content to add slides, video, audio, a slideshow, PDF viewer, or Twitter stream Note: Audio and Slideshow are premium features, although Silver users can try them for a limited time.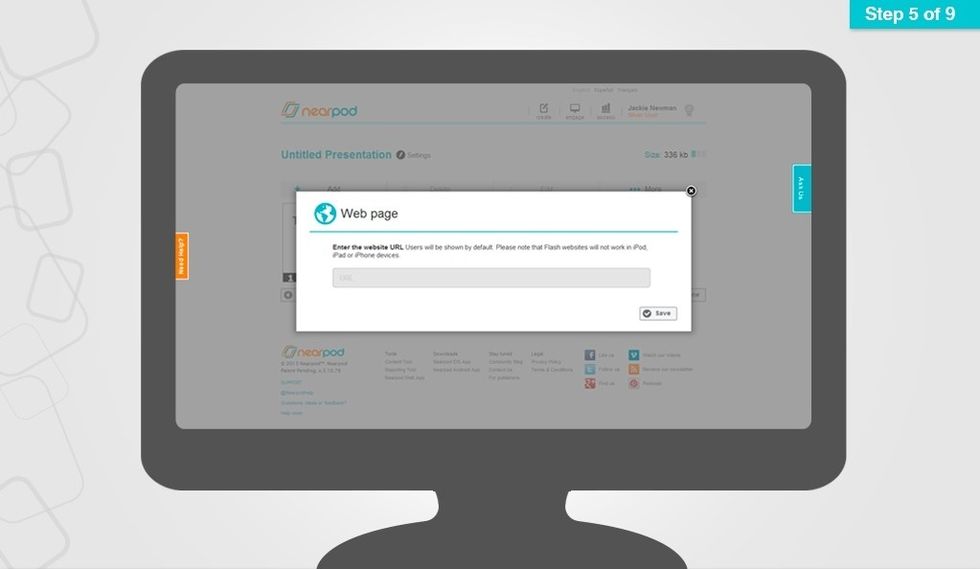 Select New Web Page and type a URL to share a website for your students to navigate at their own pace. Note: Web Page is a premium feature, although Silver users can try it for a limited time.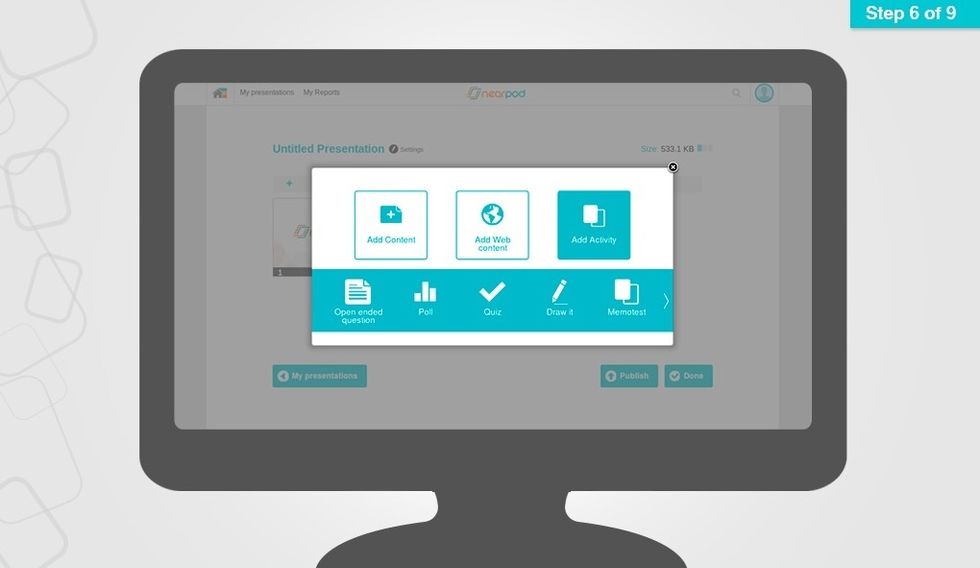 Select Add Activity to add an Open ended question, Poll, Quiz, Draw it or Memotest to your NPP.
Your added features will automatically appear in your NPP. To rearrange them, simply drag and drop each slide to wherever you would like it to appear on your NPP.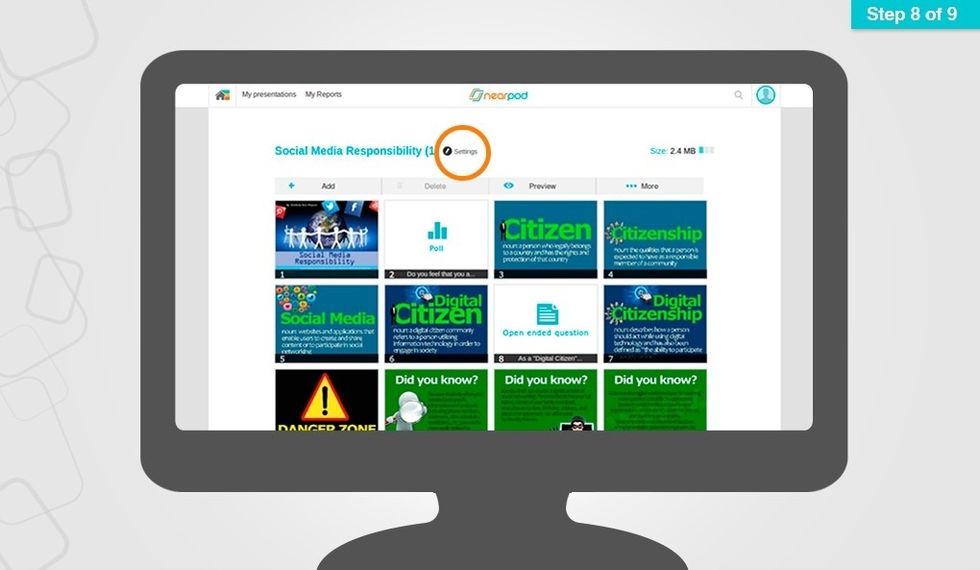 To complete your NPP, select settings to name it and provide additional details. Select Done to save it.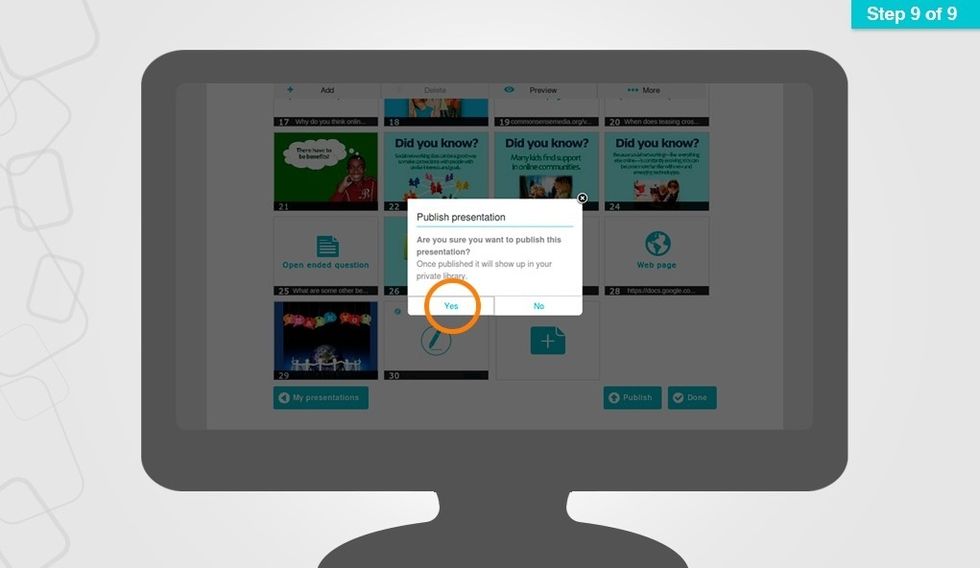 Remember to publish your presentation when you are done so you can begin using your NPP in class with your students.
Web Browser
Cool resources to share!
Nearpod'S Guides
An innovative and interactive classroom tool to create, engage and assess. An all-in-one solution for the 21st century teachers!