If you learn better alone do this in front of a mirror. If you learn best with friends then have a friend watch this and help you apply it.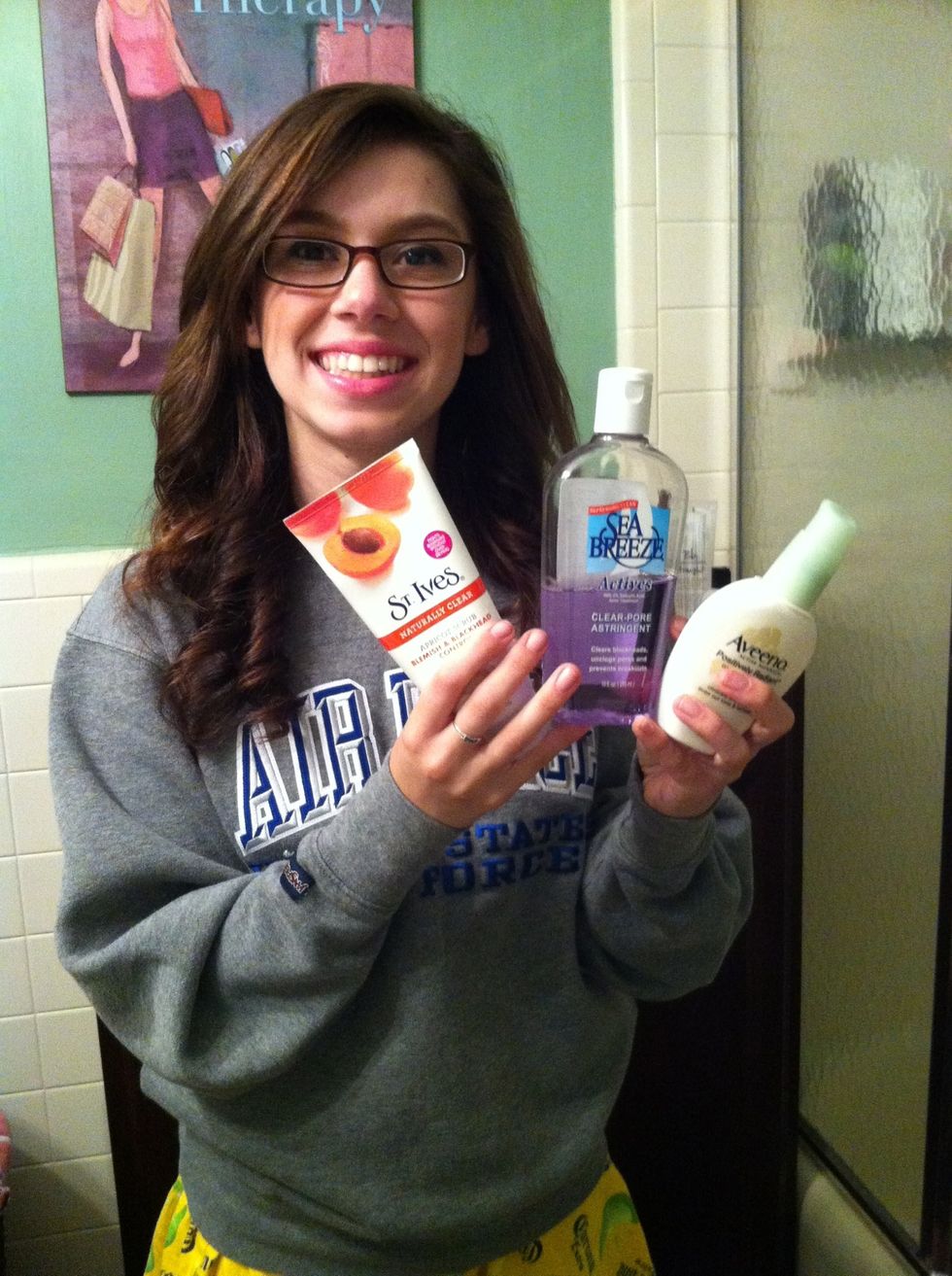 Wash your face. Use a gentle exfoliating face wash, follow with a toner and then an even, thin layer of your favorite moisturizer.
Why do we wash our face before applying makeup? We wash our face because it gives you a smooth, clean face to work with.
What kind of products should I use? I like St. Ives Apricot Scrub to exfoliate, Sea Breeze toner to tone and Aveno positively radiant moisturizer.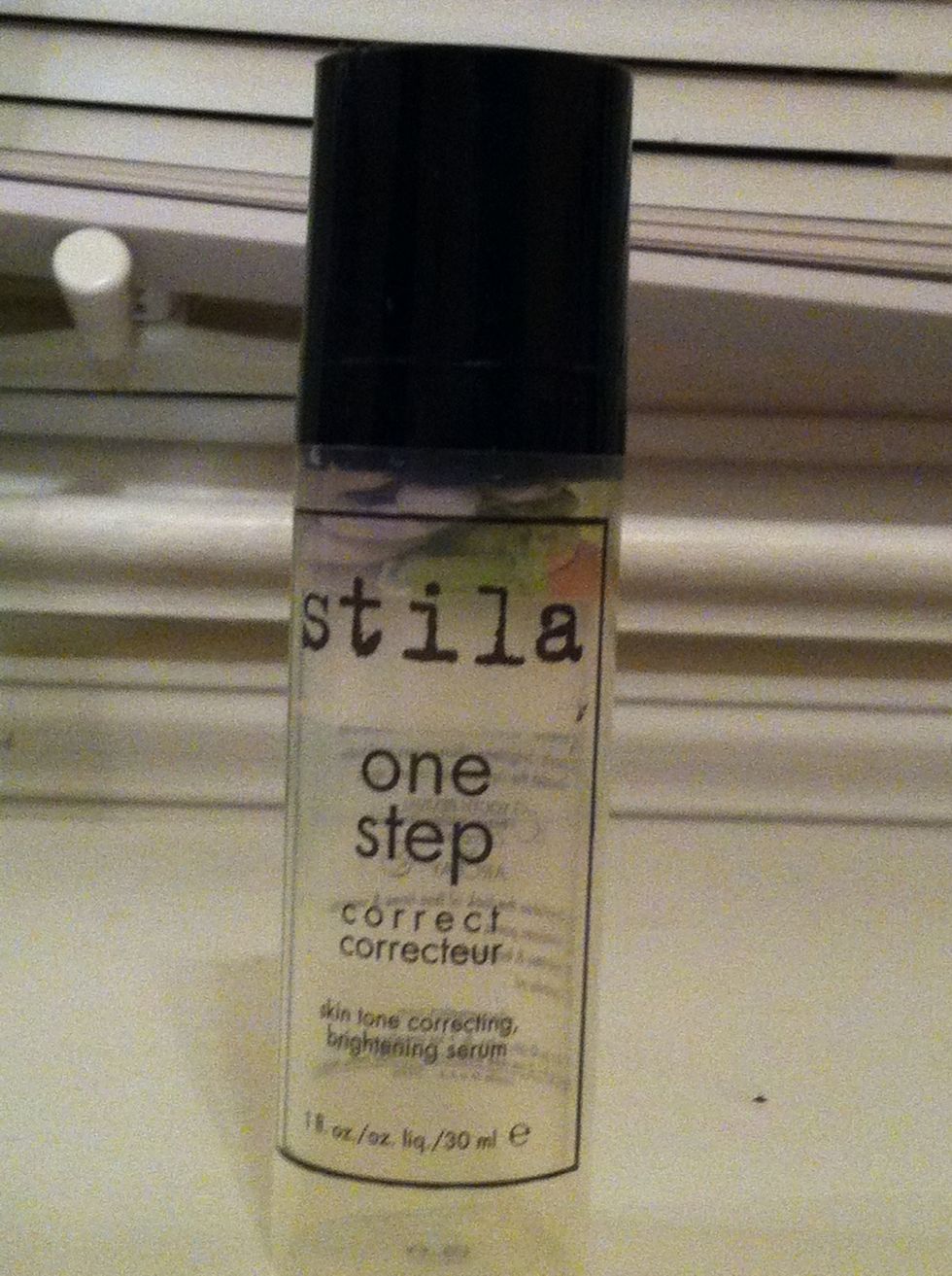 What Is primer? Why do we use it? Primer is a base used to create an even surface on your face, allowing your makeup to last longer. This is my favorite, Stila One Step correcter.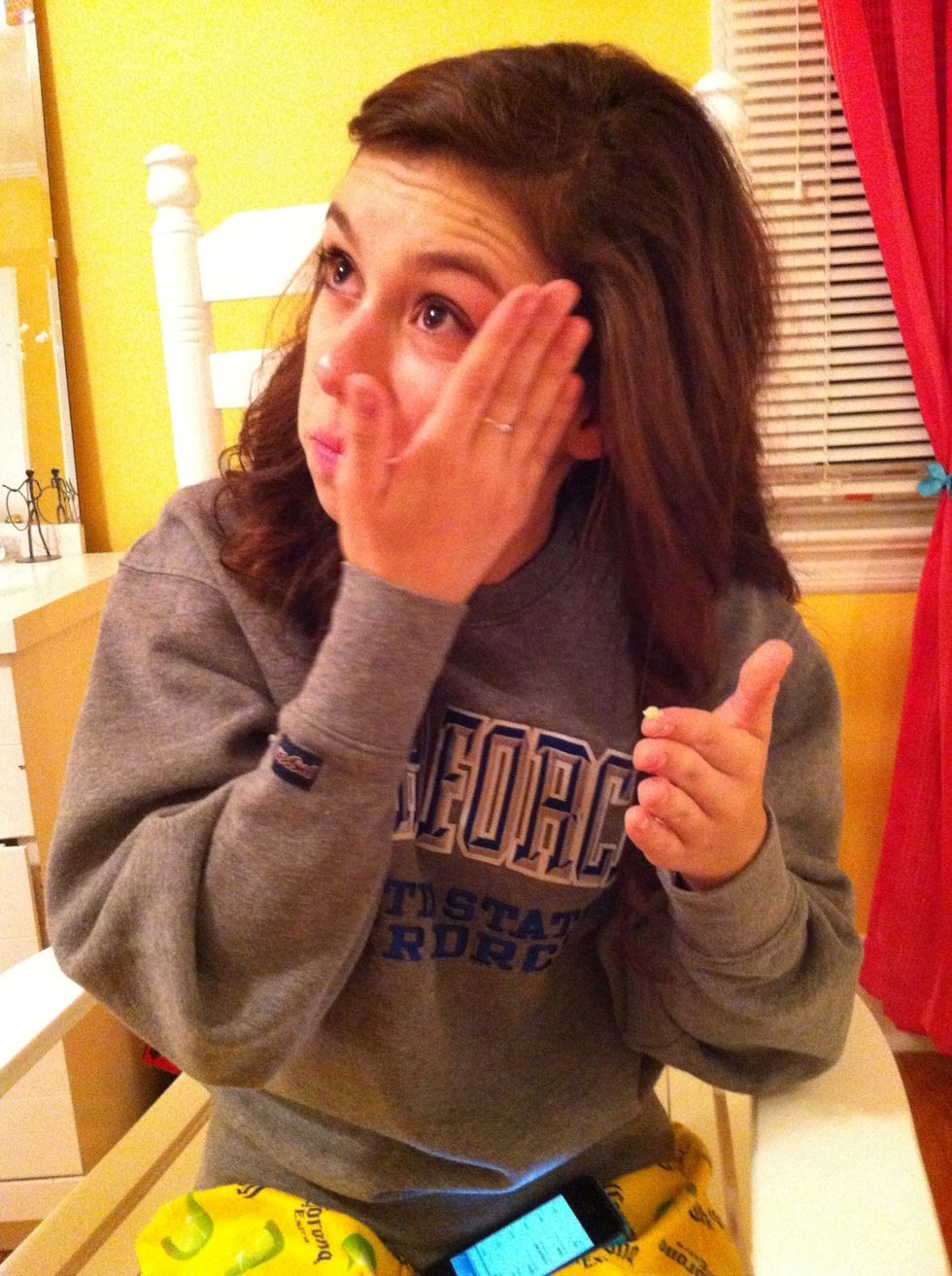 Apply a thin layer of primer over your whole face with your hands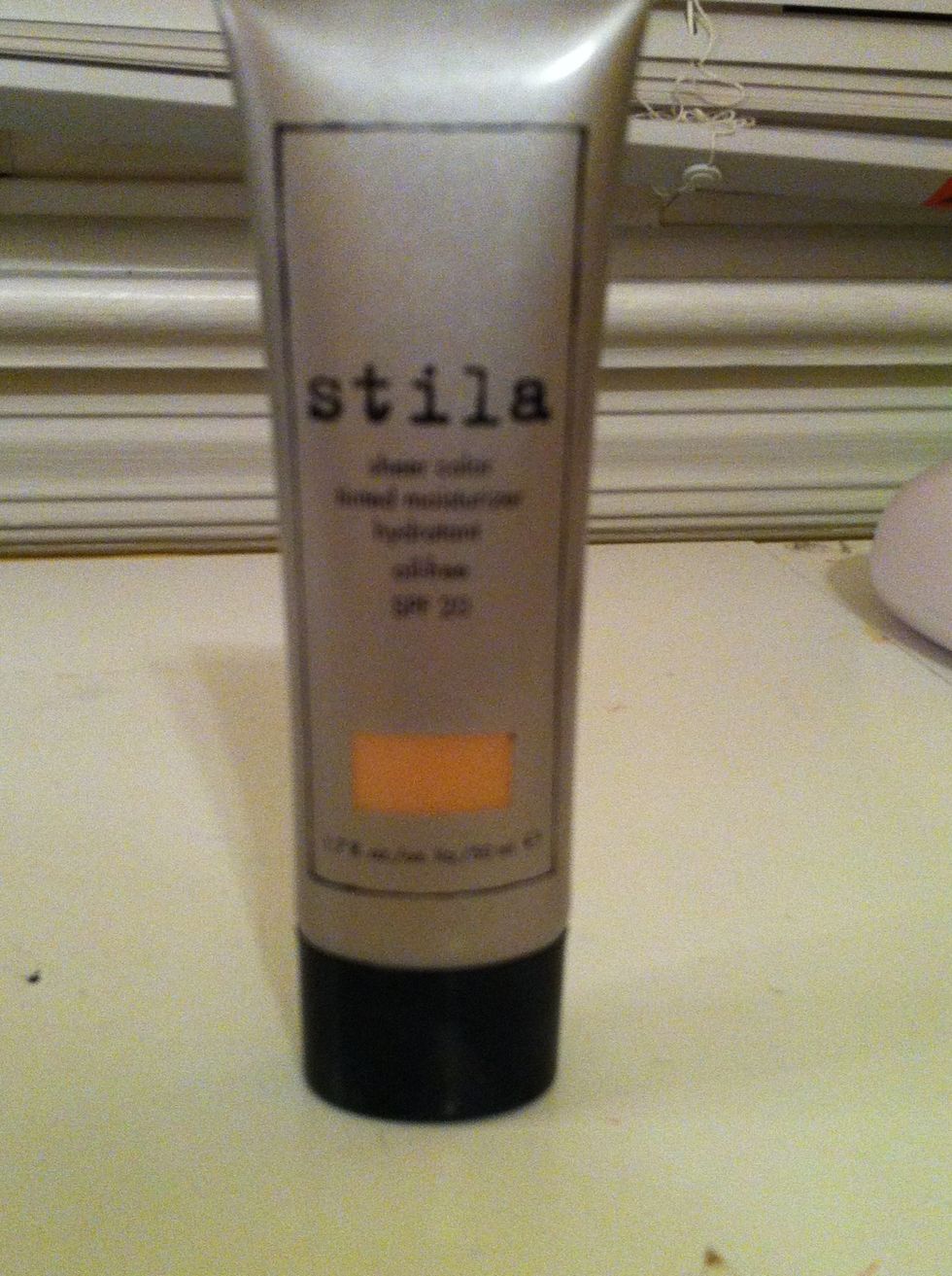 What is tinted moisturizer? Tinted moisturizer is used to keep your skin hydrated but still supply a light-medium amount of coverage. My favorite is Stila.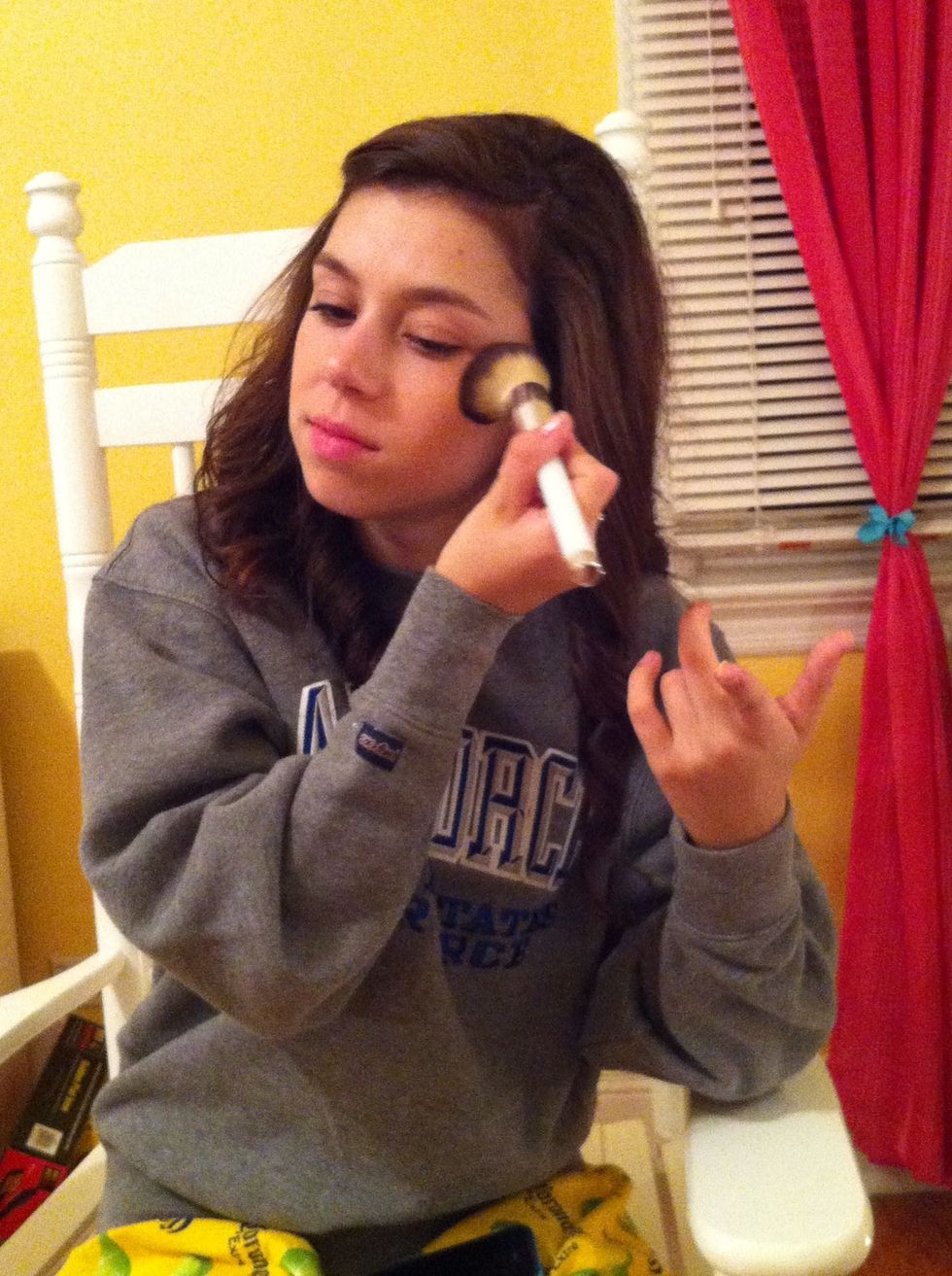 Apply a tinted moisturizer of your shade to your face with your hands or a foundation brush. Make sure you blend down your neck!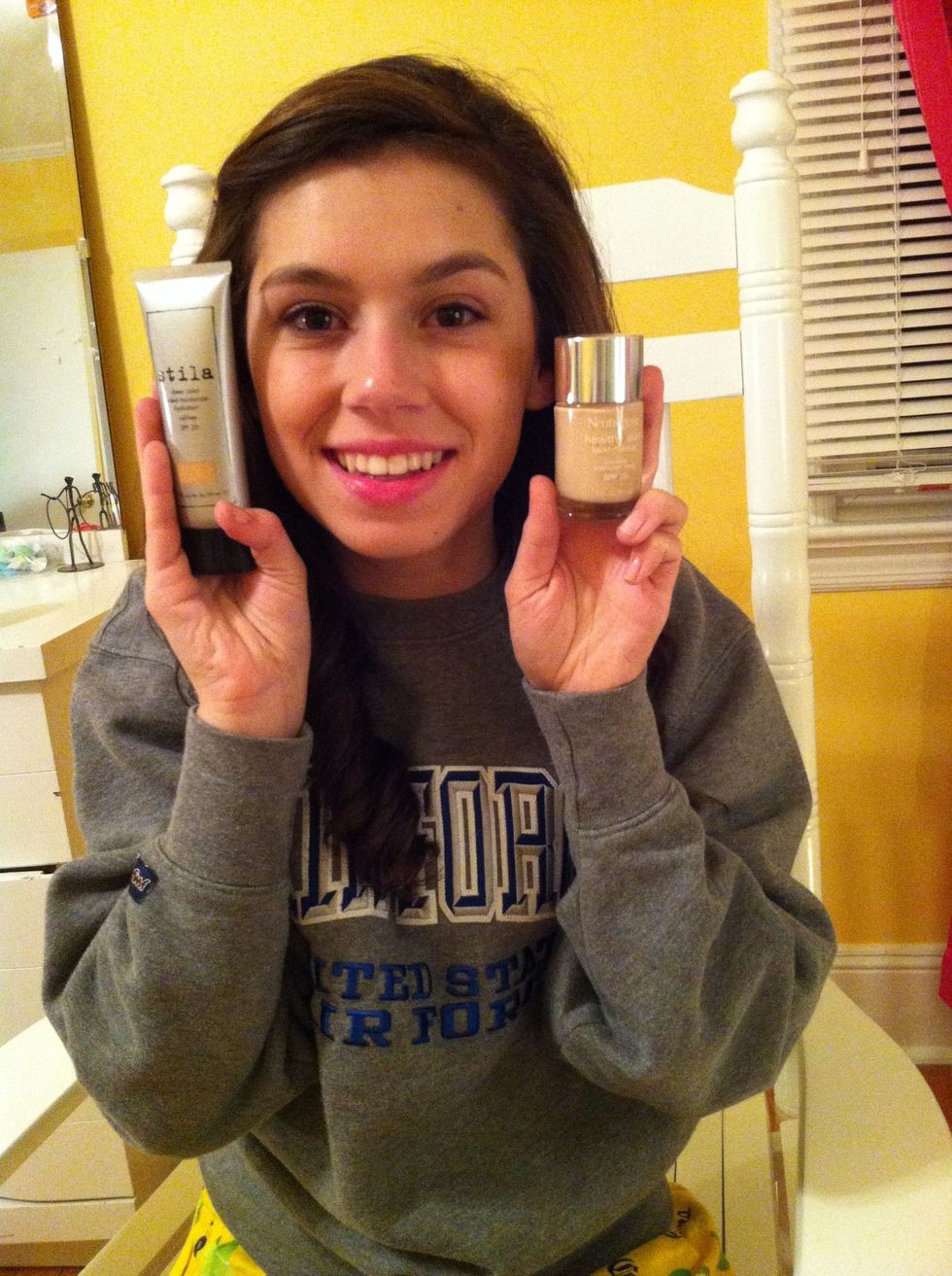 How do I get my shade? To pick your shade ask an employee at the store or a friend to hold up the bottle of a shade lighter and a shade darker to your face and pick the one that matches best!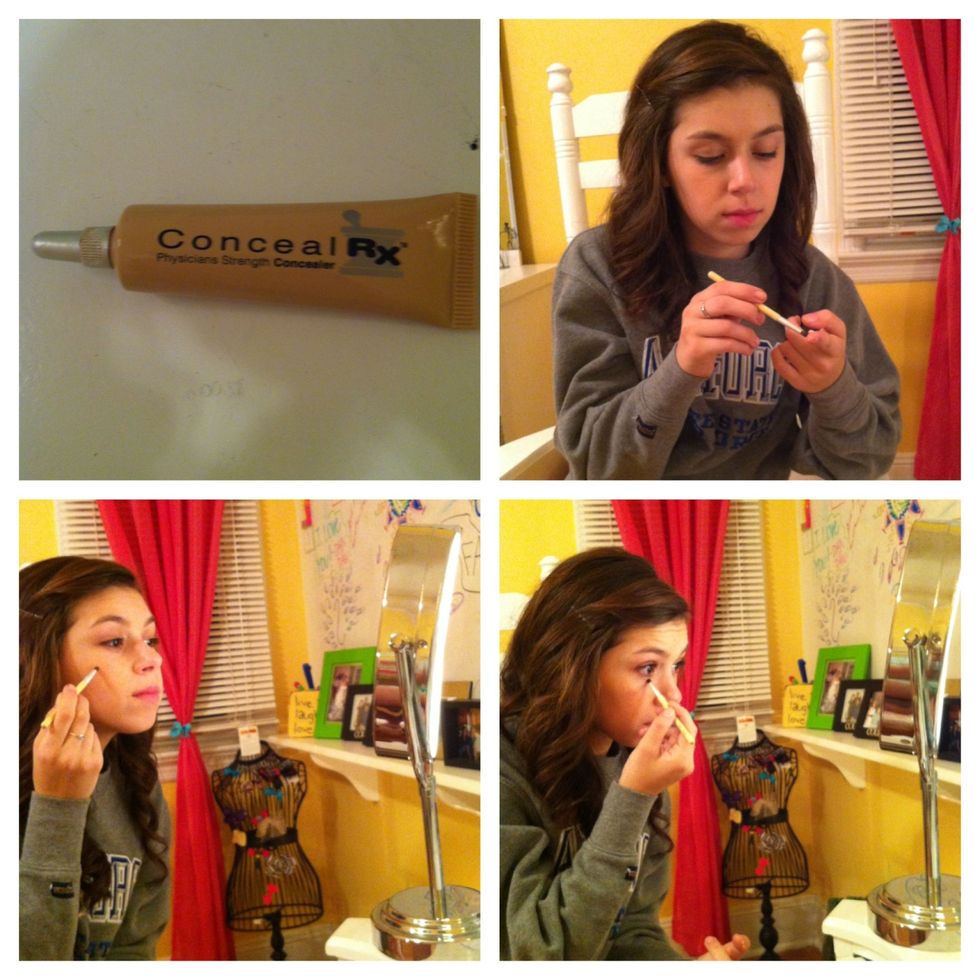 Pick your shade of concealer and using a little brush apply it to your blemishes and under eyes. Blend out until you can't see the edges of the product.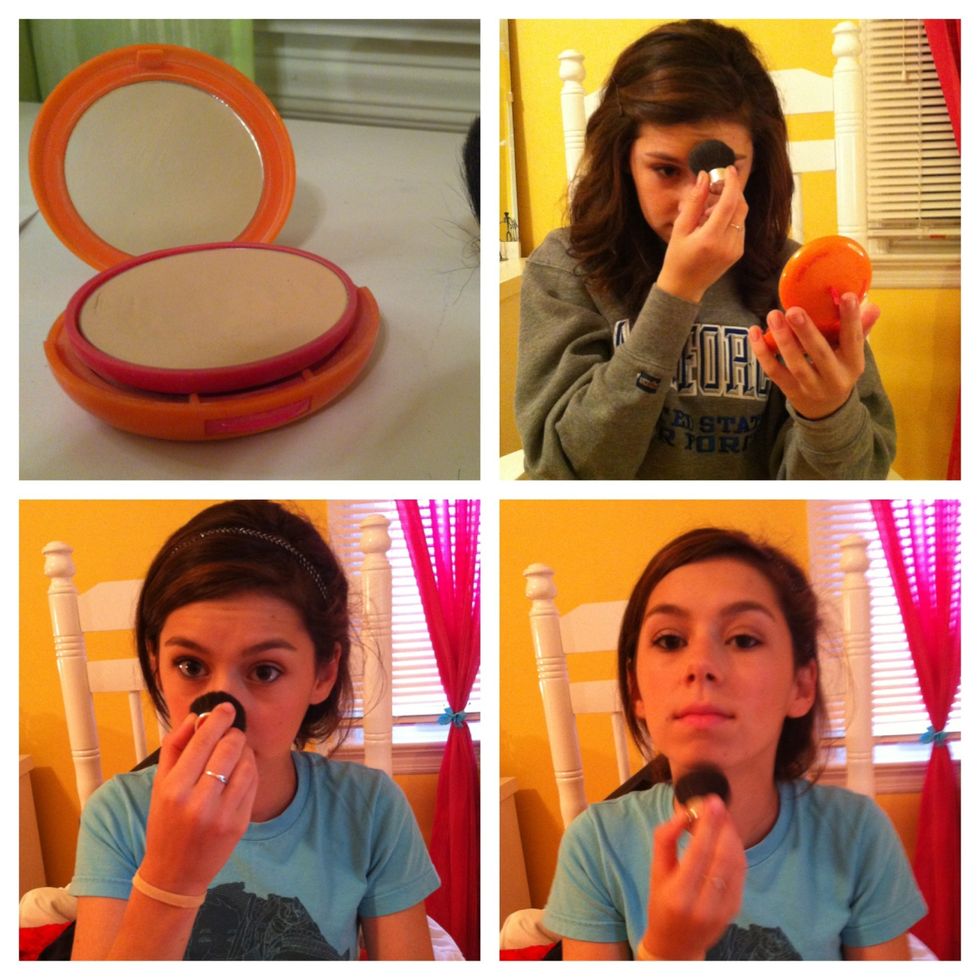 Use your Shade of pressed or loose all over face powder and apply it with a fluffy blush brush, on your T-bone (forehead, nose and chin)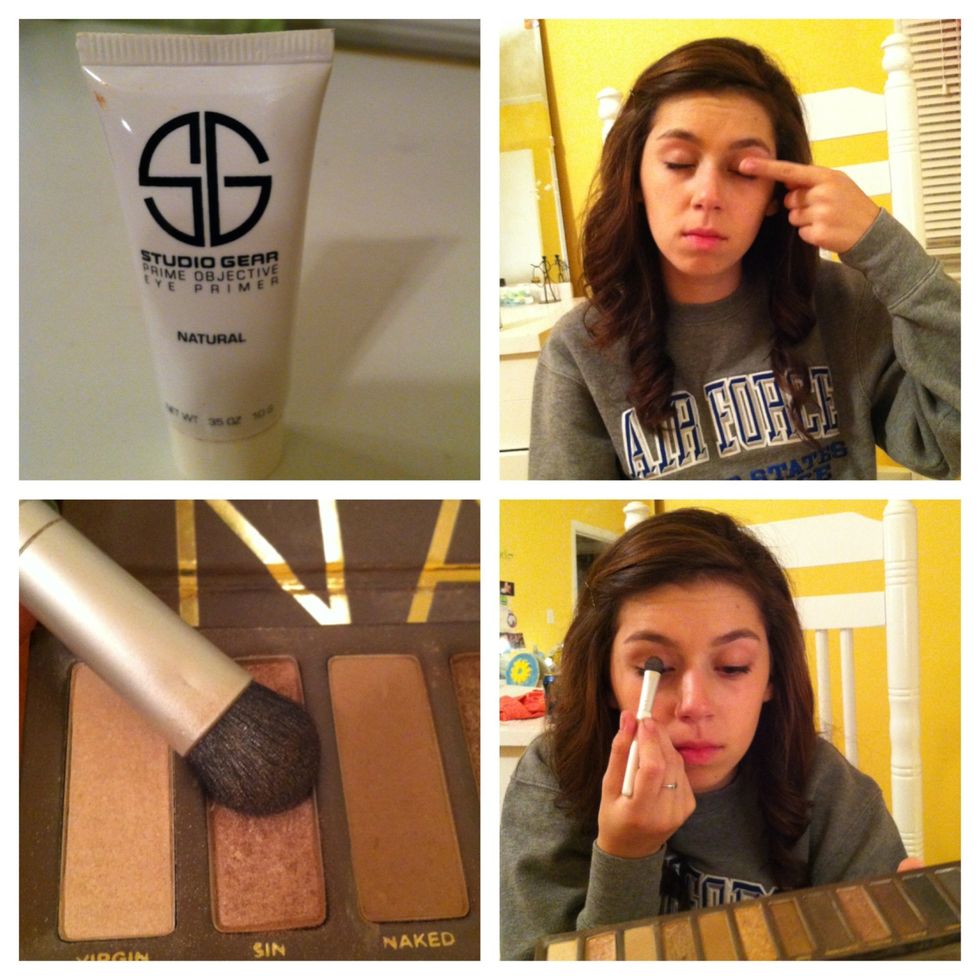 Use a primer on your eyelid and then place a light champagne shadow all over your lid in a parting motion.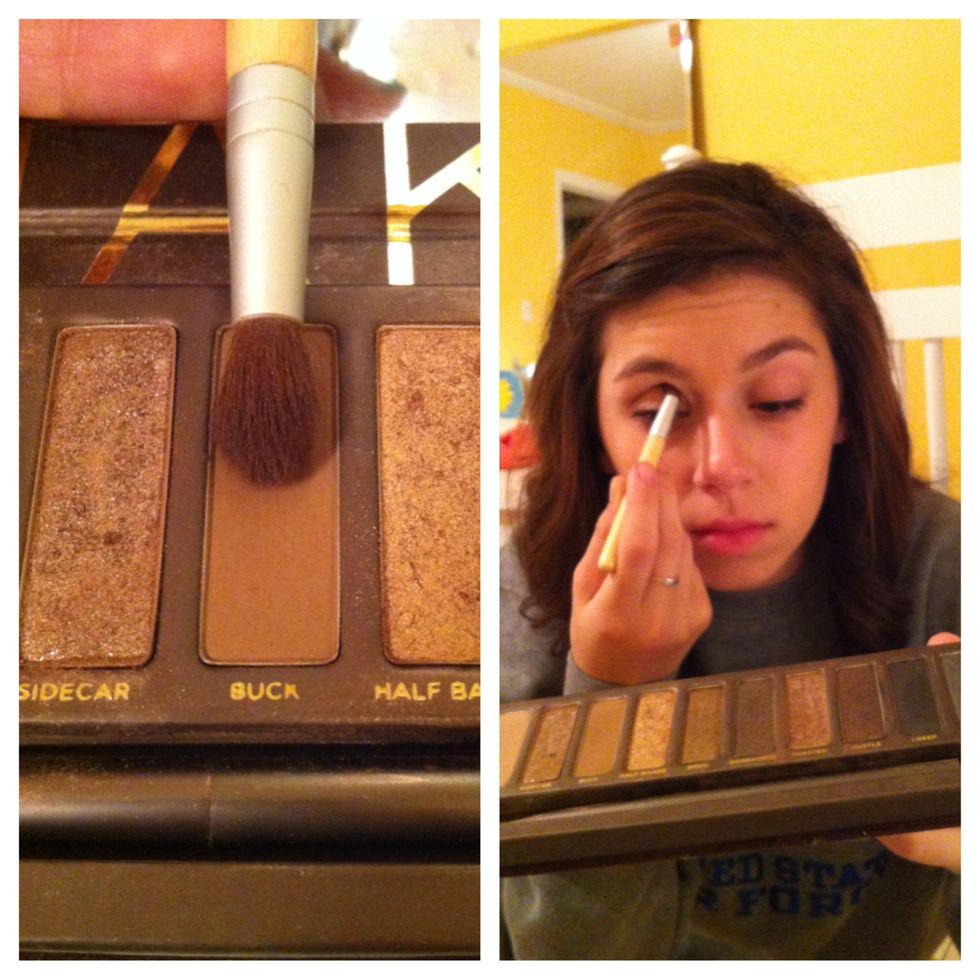 Use a medium matte brown shade in your crease, by sweeping the brush in a windshield wiper motion into the hollow of your eye.
What does matte mean? Matte means that there is no shimmer in the product. Why have a crease shade? Not only does it look nice but it also adds depth to your eye.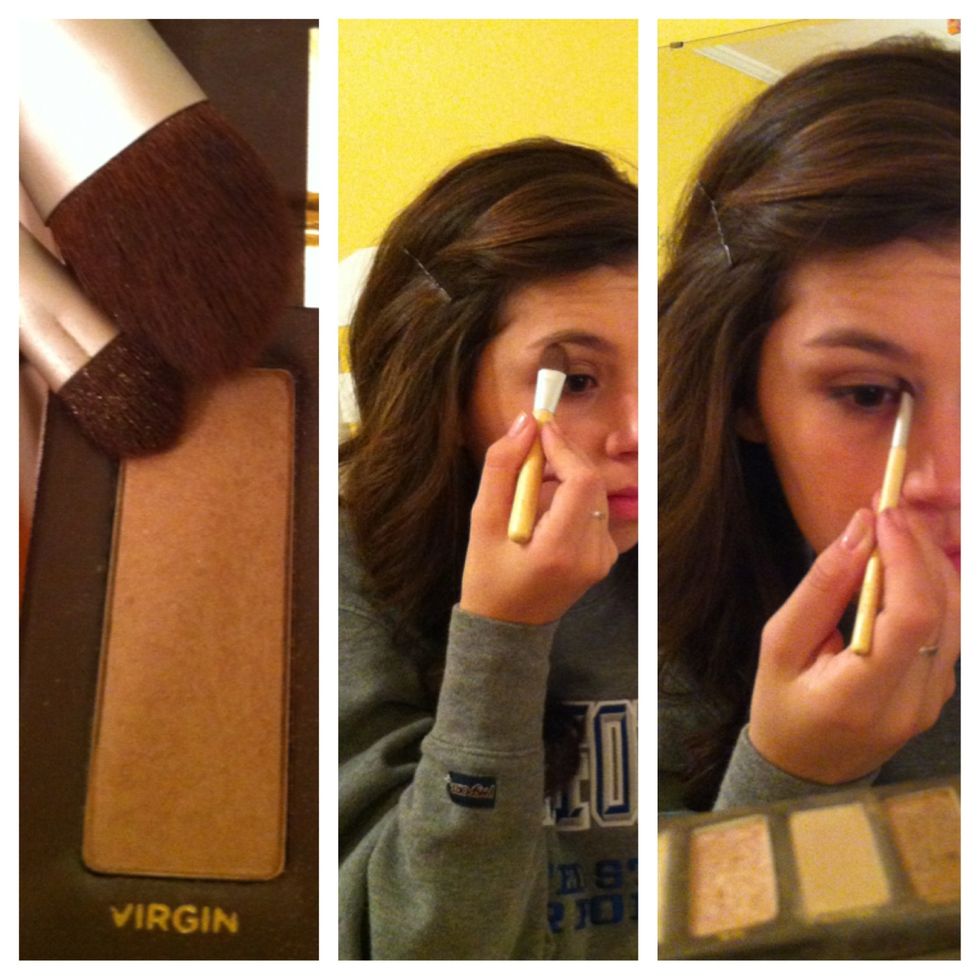 Highlight under your brow (using a fluffy dense brush) and in your inner corner (using a small, stiff brush) with a light, matte white shadow.
What does highlighting do? It adds a lighter color to make your eye or face appear brighter.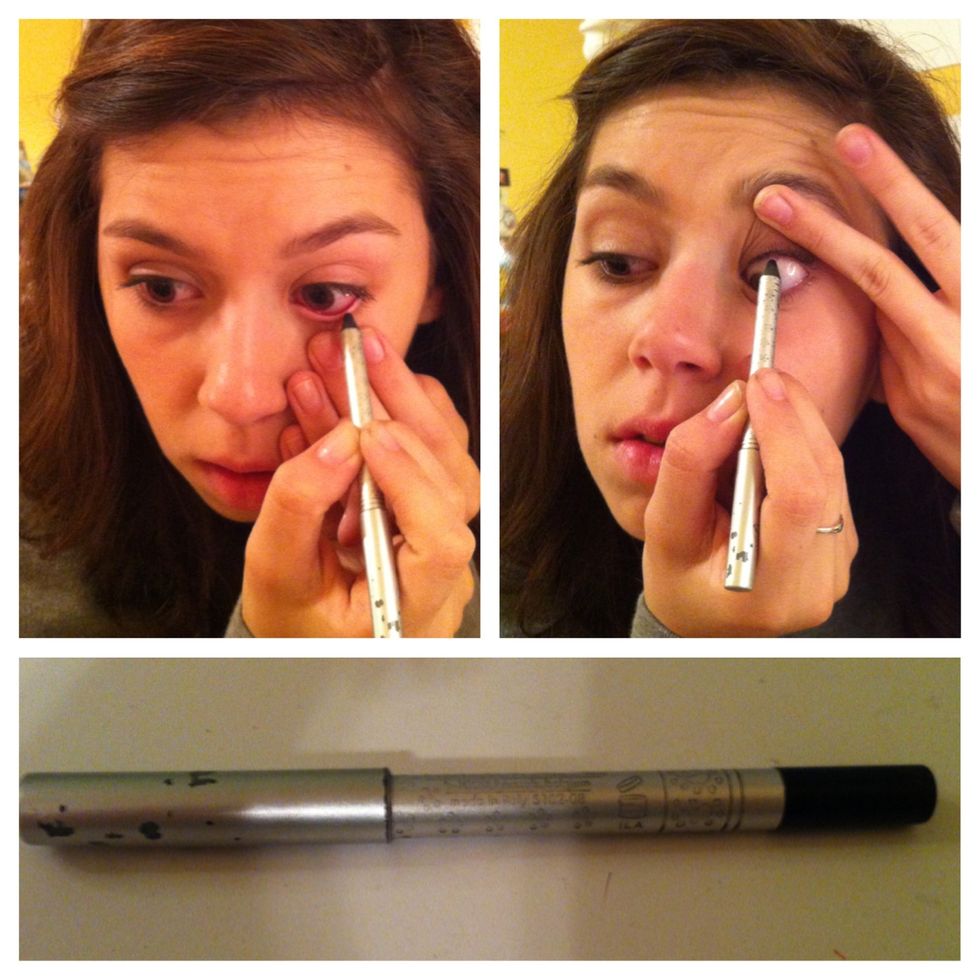 Apply a thin layer of black or brown eyeliner to your top or bottom waterline, by pulling your lower lid down and drawing a line on the flap of skin, do the same for the top but pull your lid upwards.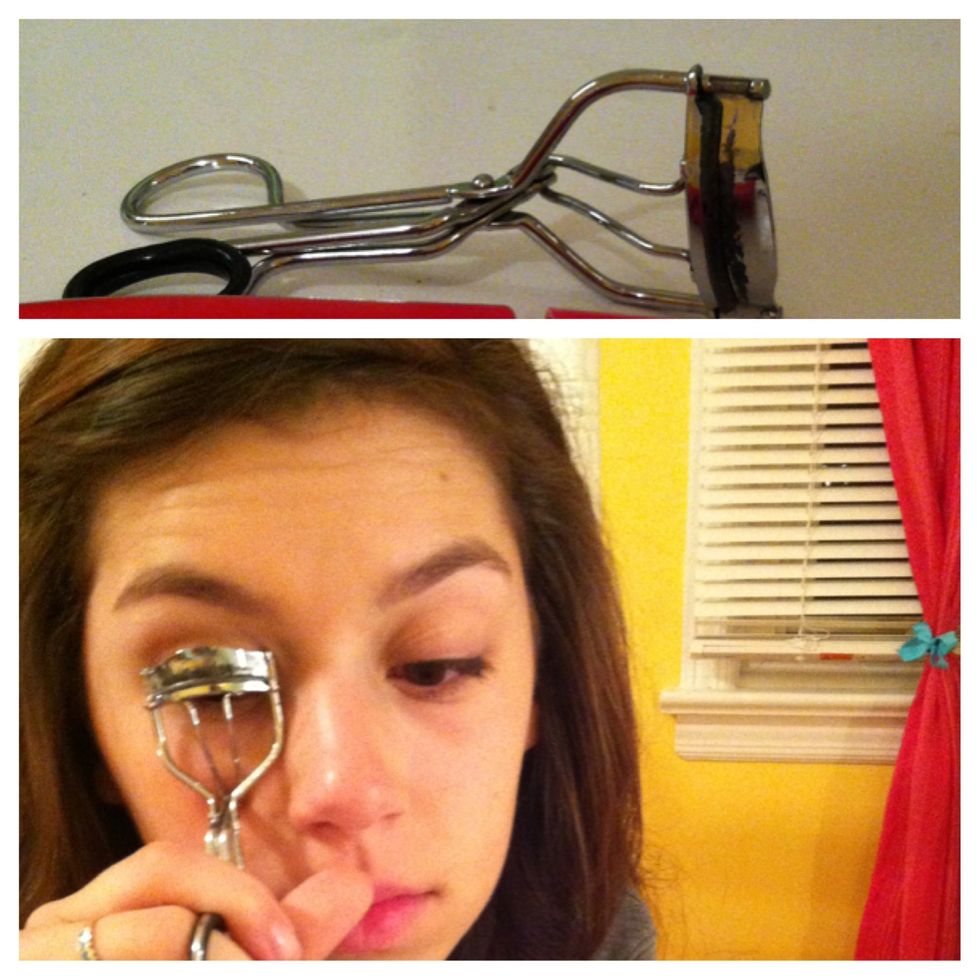 Curl lashes with an eyelash curler by placing it right at the rots of your lashes and squeezing the handles together, hold for 6 seconds for each eye.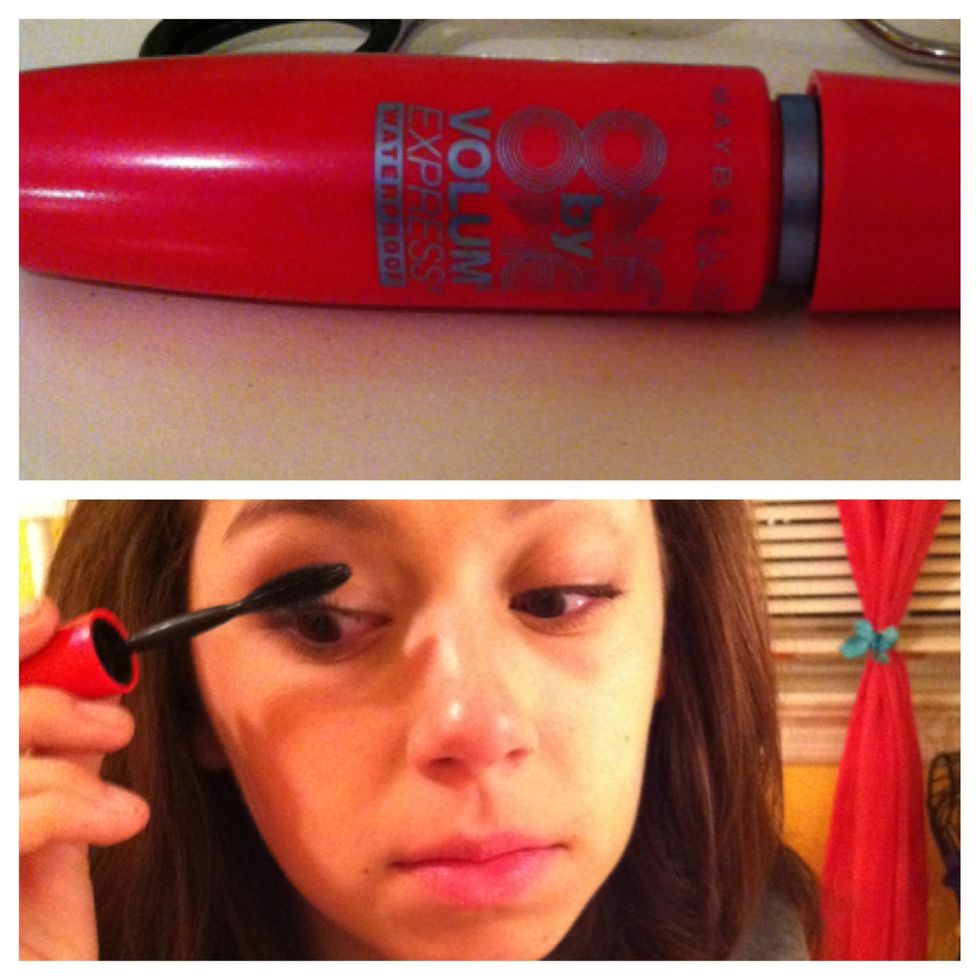 Apply 1-2 coats of black or brown mascara to your top lashes by holding the wand at the base of your lashes and wiggling it side to side as you move up your lashes.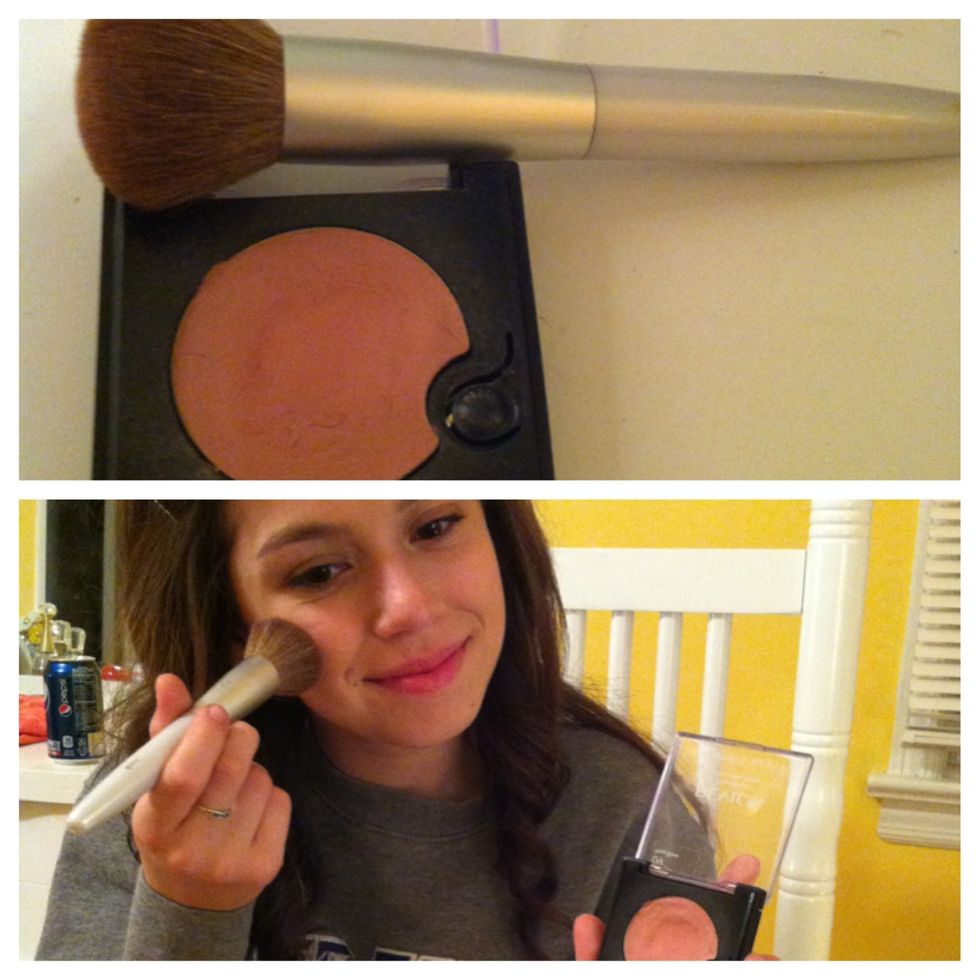 Pick a shade of blush that gives you the best "flush look," apply on the apples of your cheek using a big blush brush with swiping motions.
How do I know my right shade of blush? For fair skin, I would go with a light pink. For medium skin I would use a medium pink or rose and for dark skin I would use a dark plummy shade.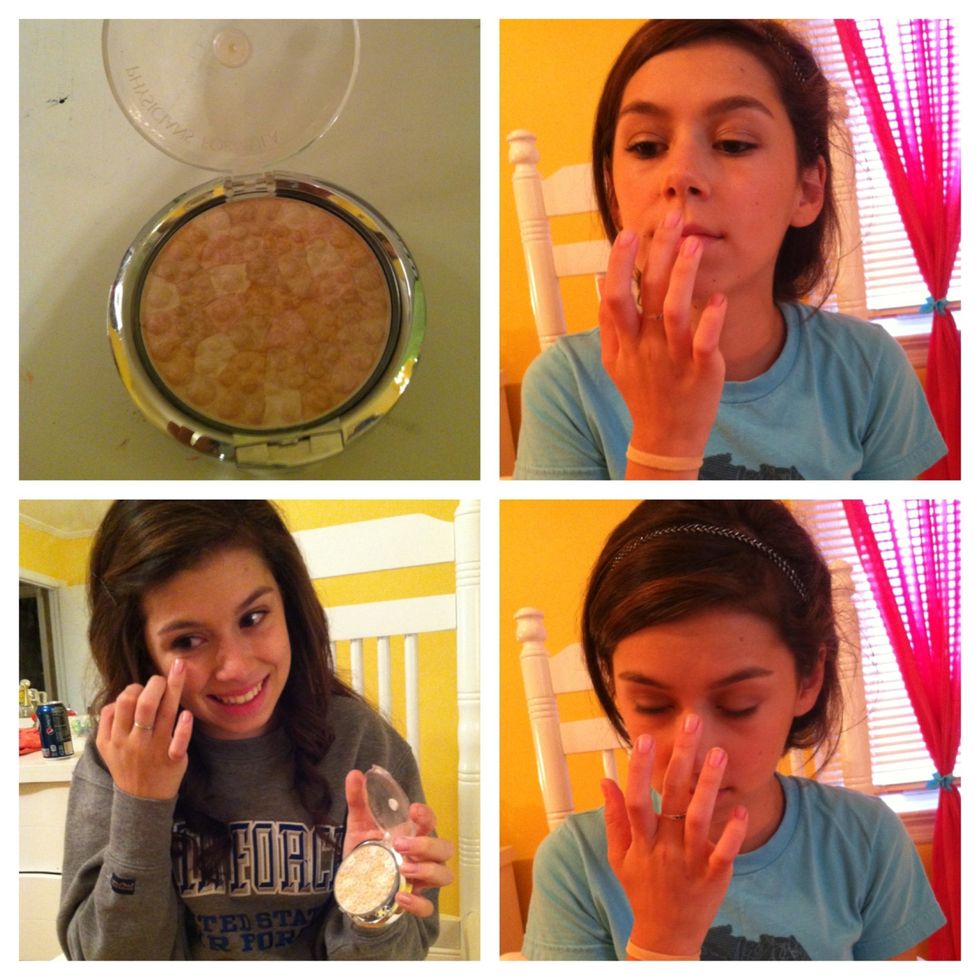 Choose a white or pink based highlighter and apply it to wherever the sun will naturally hit your face, cheekbone, bridge of nose and cupids bow. Apply cusing your finger or a light fluffy brush.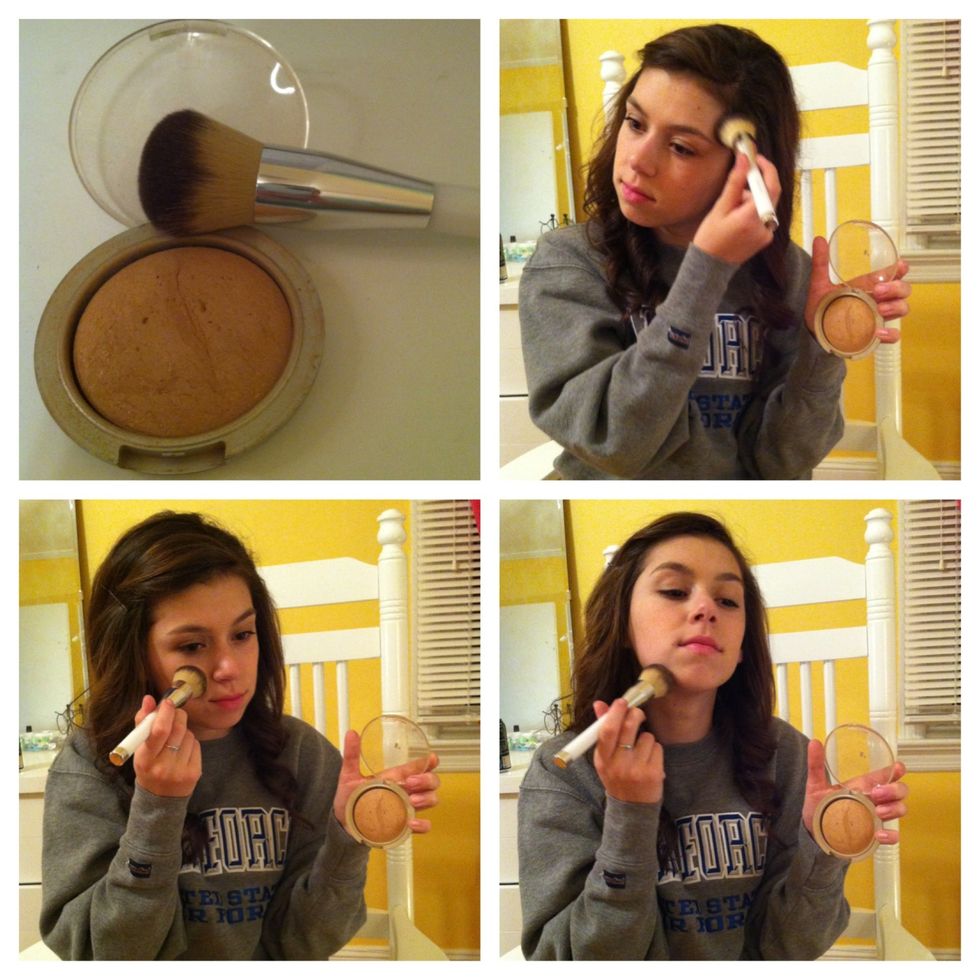 In an E3 motion apply a bronze to your face and neck with a big fluffy brush.
What is an E3 motion? E3 is when you make an E and a 3 by starting at your temple, sweeping the brush to the hollows of your cheek and then back to the jaw line.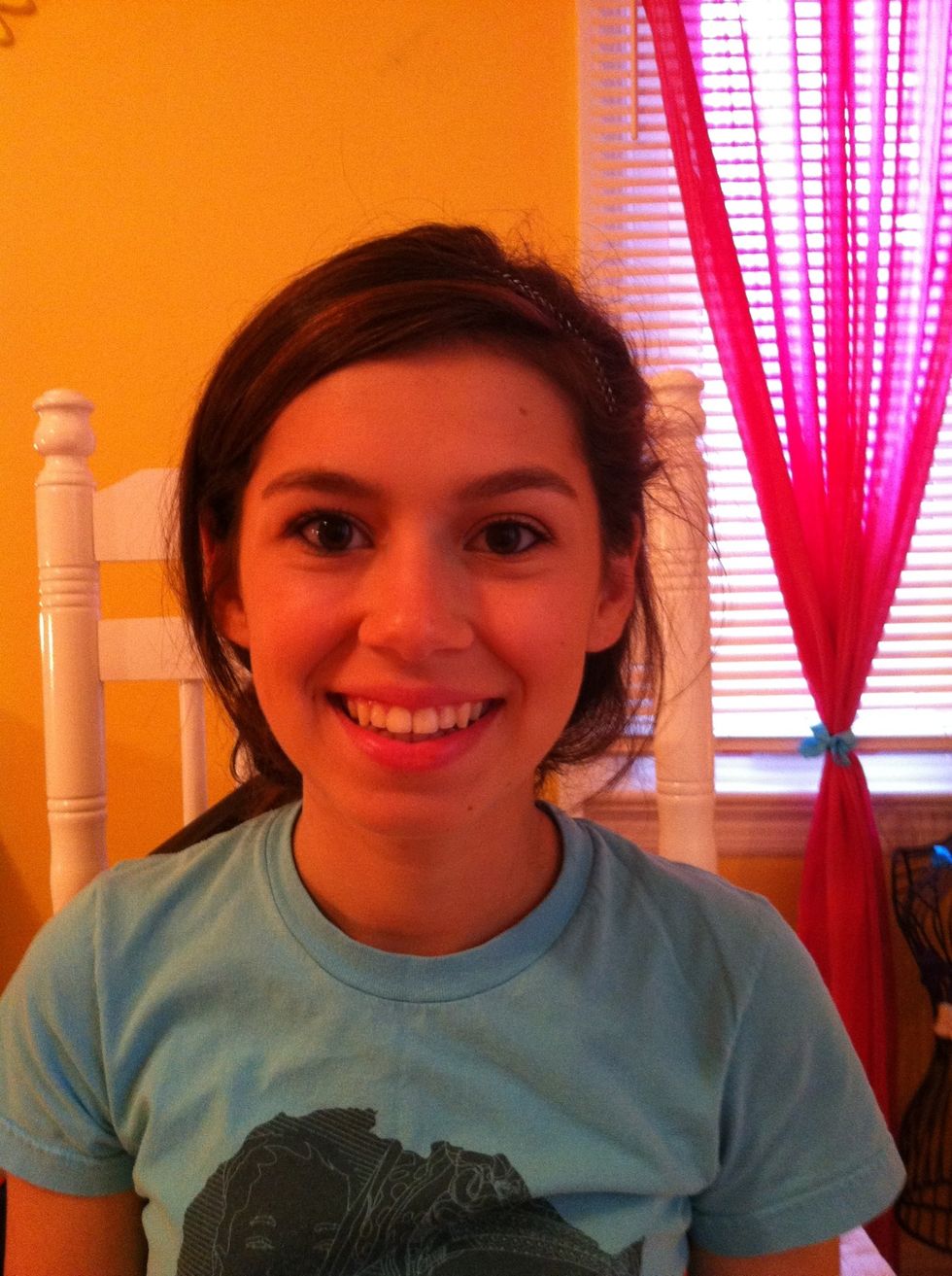 Final look!
Face wash
Toner
Moisturizer
Tinted moisturizer
Concealer
Pressed or loose powder
Primer
White, champagne and medium brown eyeshadow
Eyeliner
Eyelash curler
Mascara
A face highlighter
Bronzer
Blush