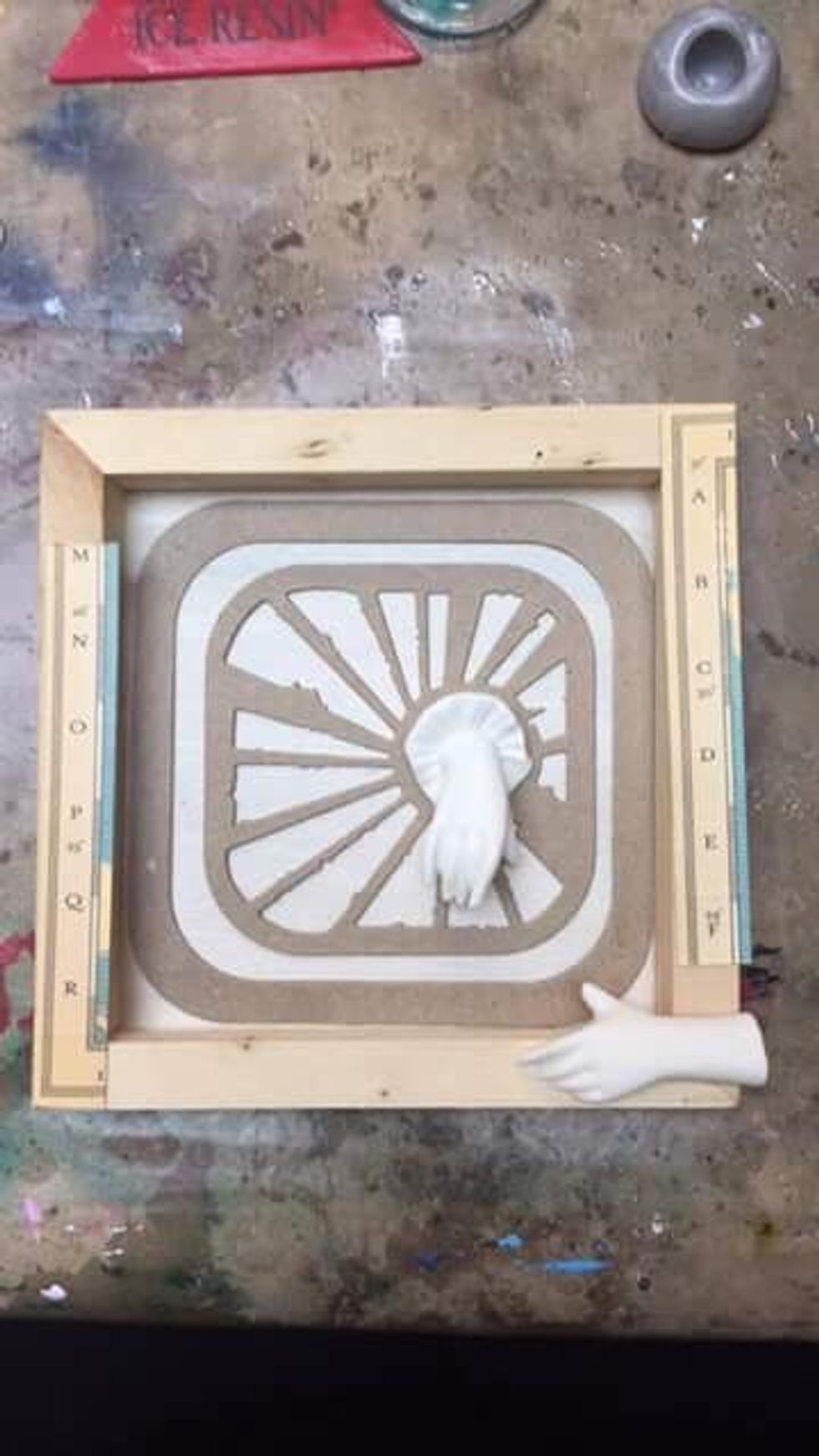 Die cut Seth Apter die with chipboard to get dimension. Start playing with the Relics position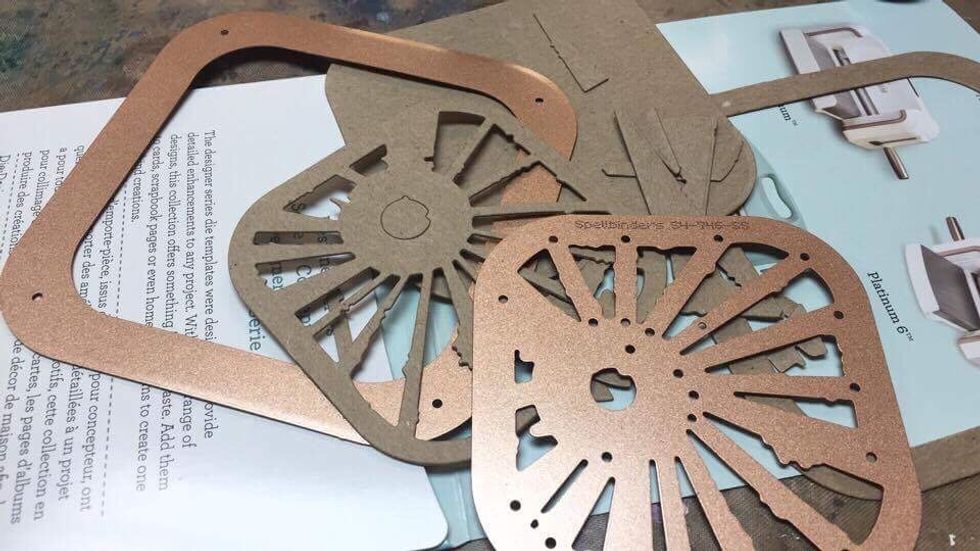 This should have been step one lol!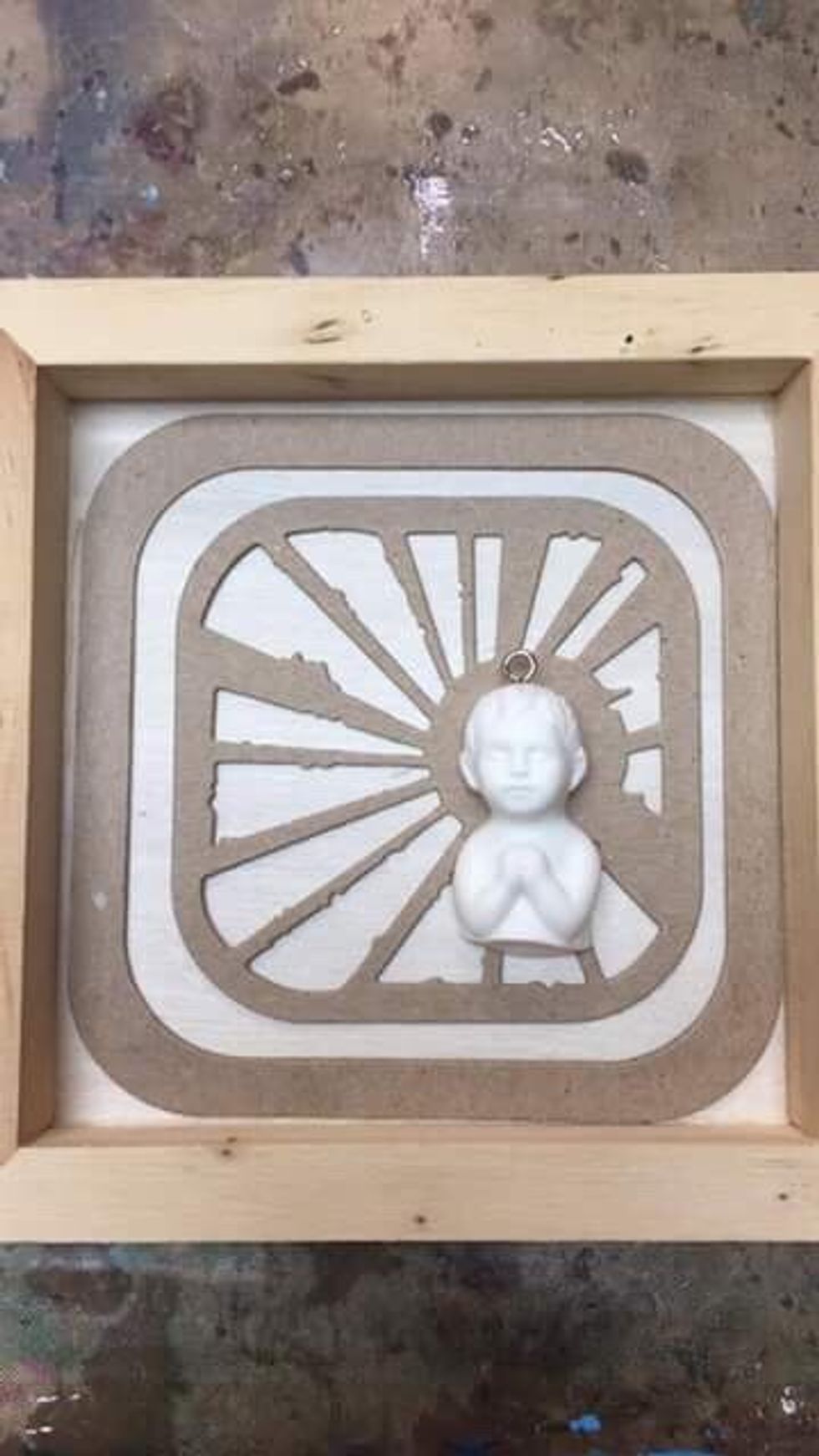 Possible project, I like it as well...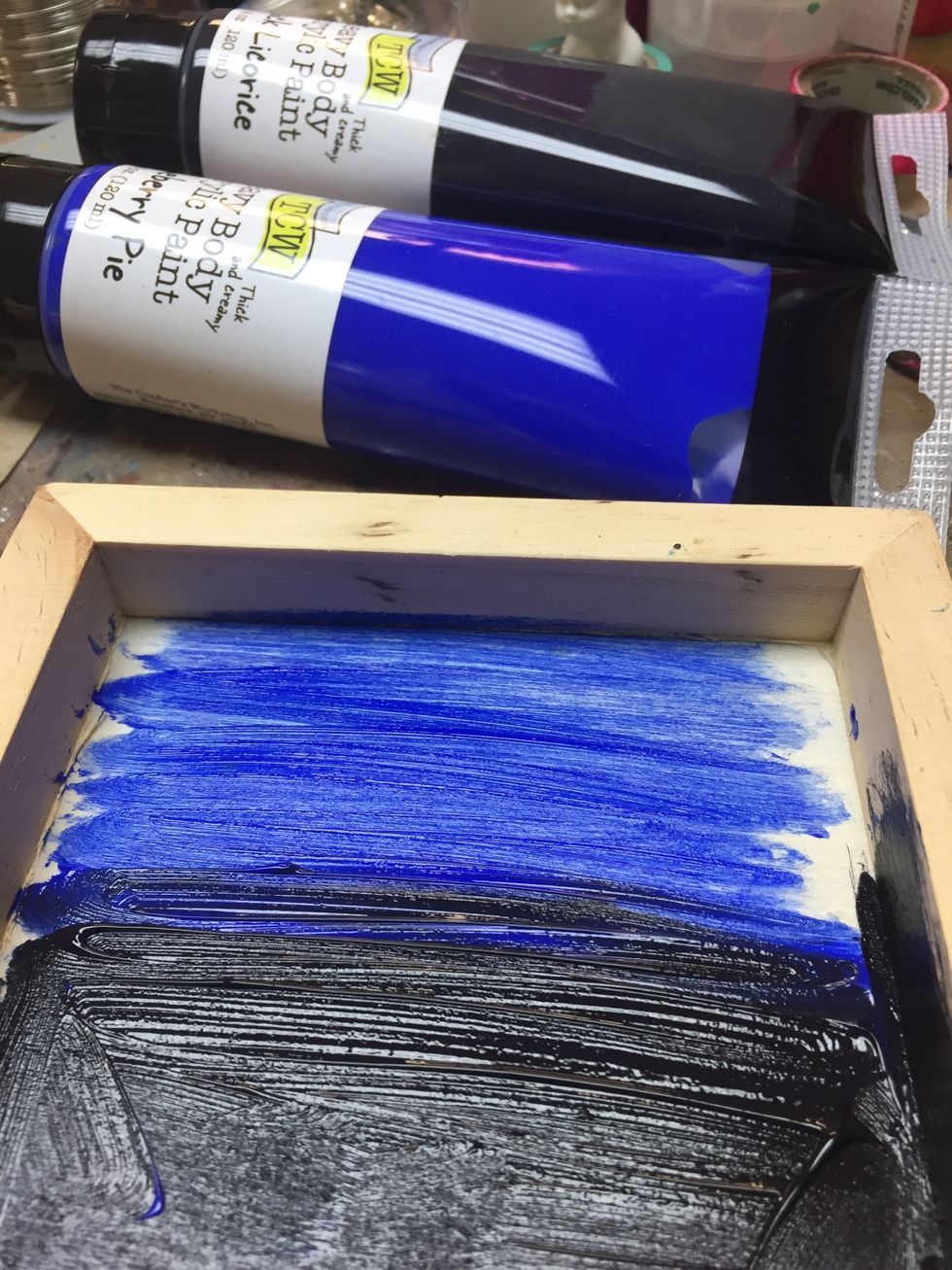 Paint your background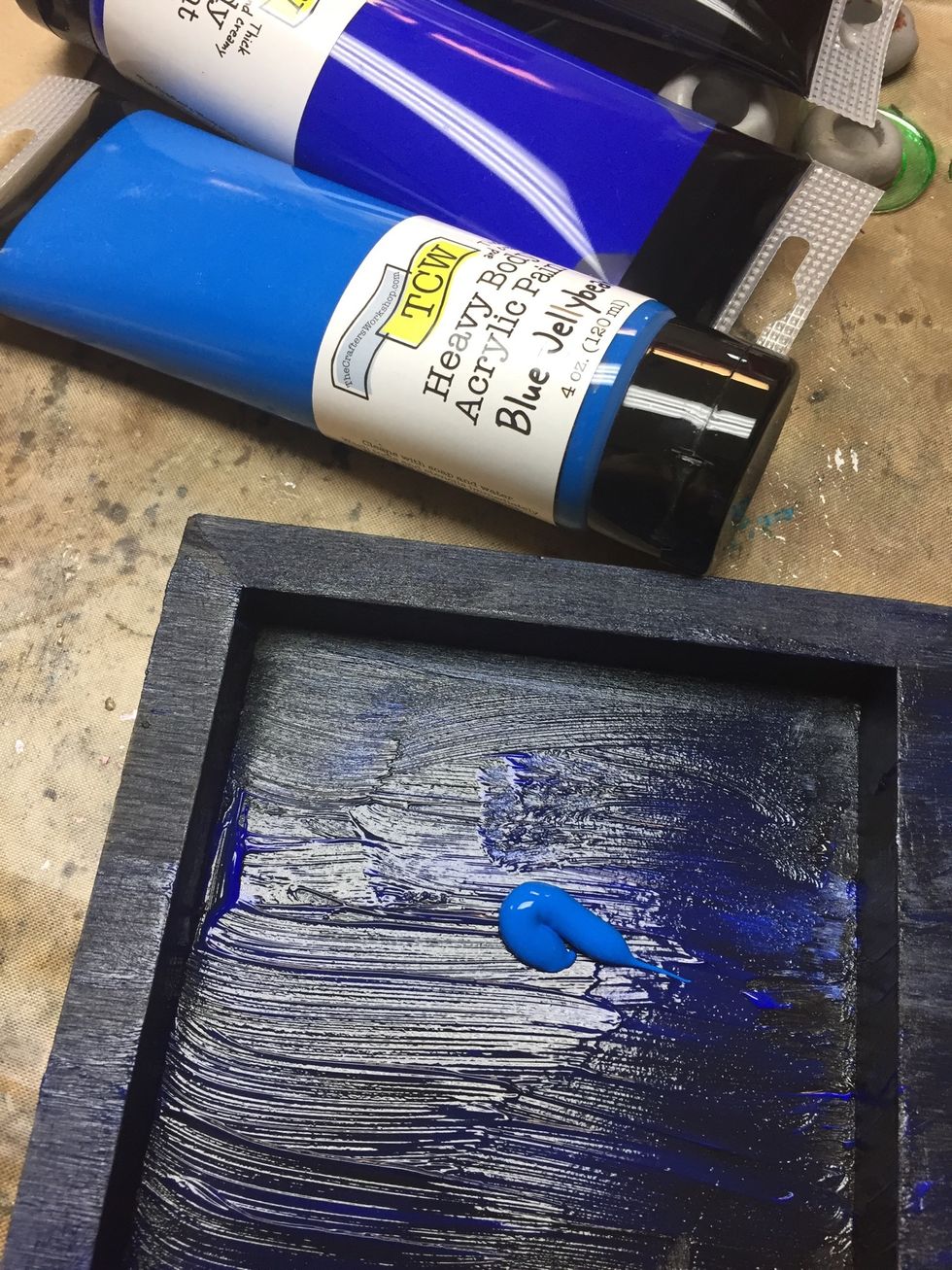 I added a lighter blue and it resulted in a perfect denim finish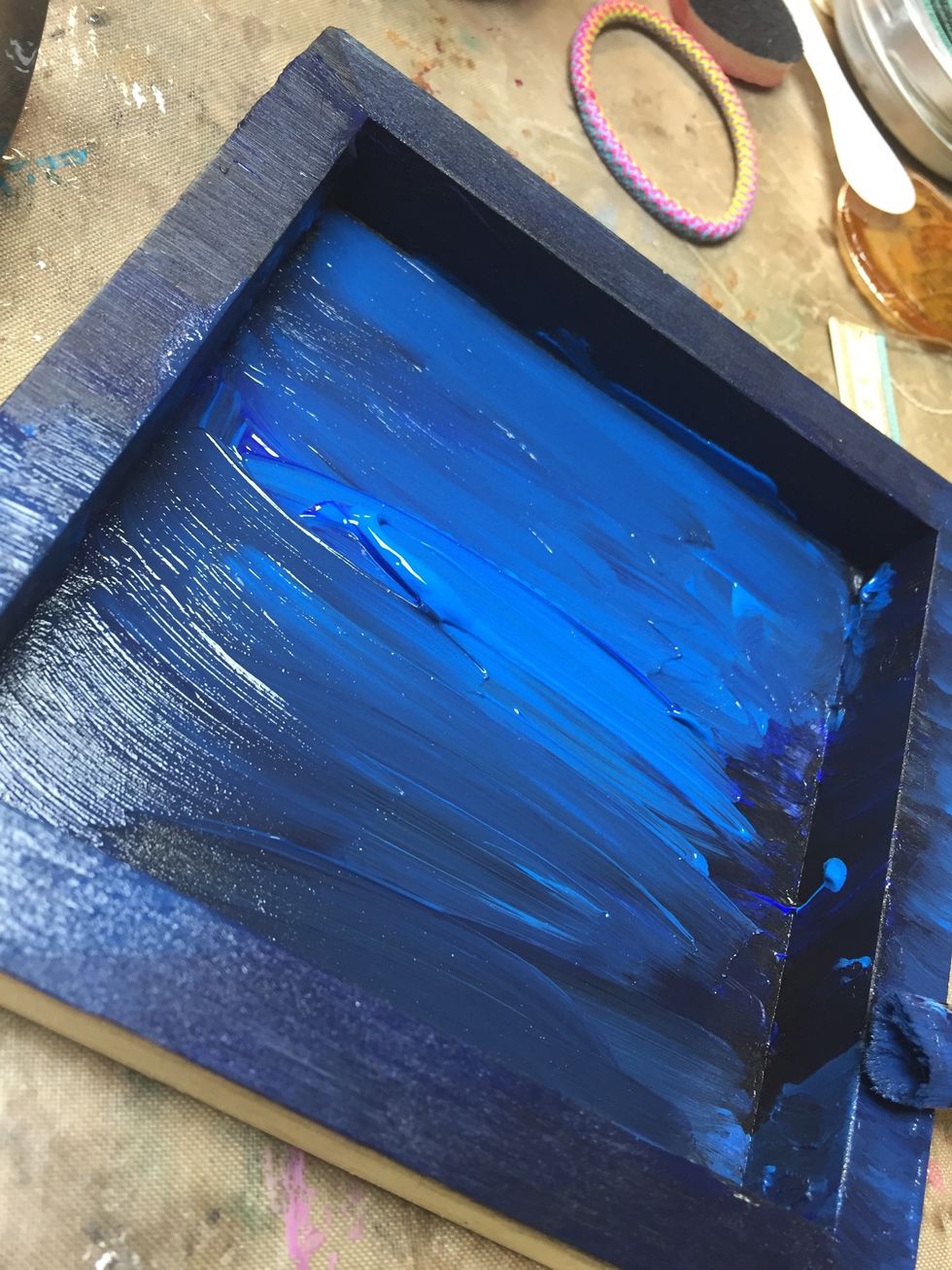 It's been mixed wet on wet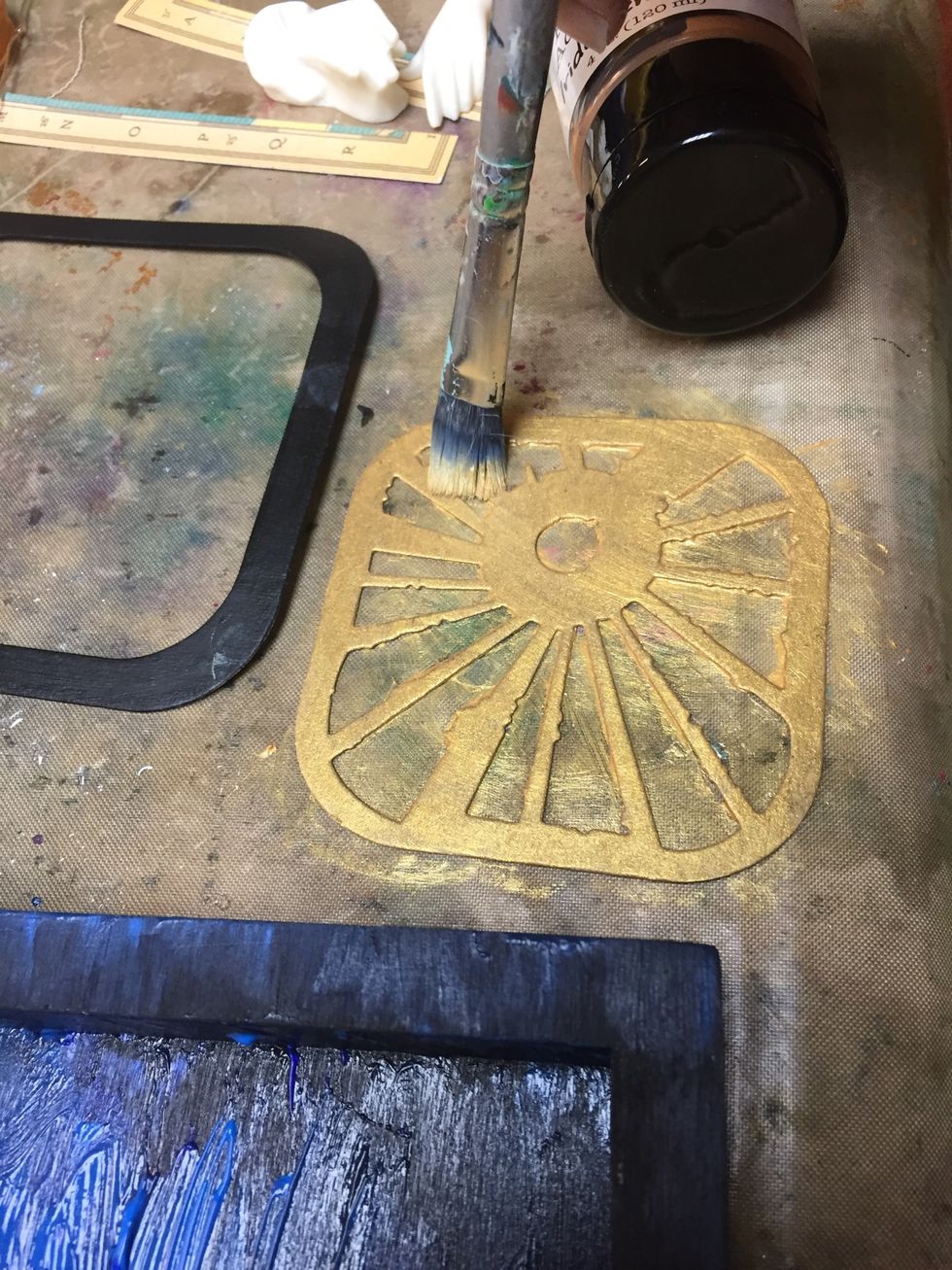 Paint your die cuts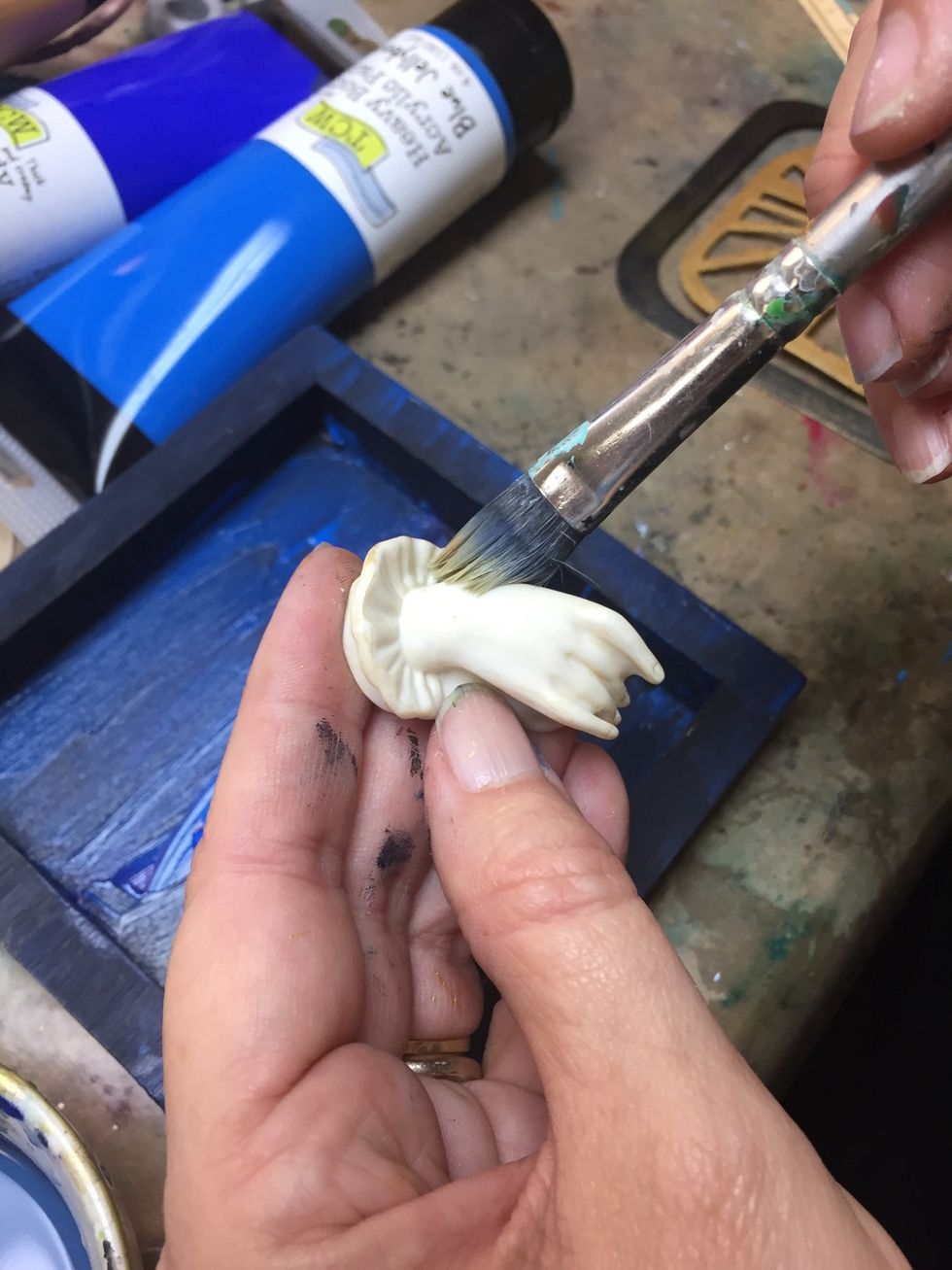 Dry brush your relic using the same gold as the sun rays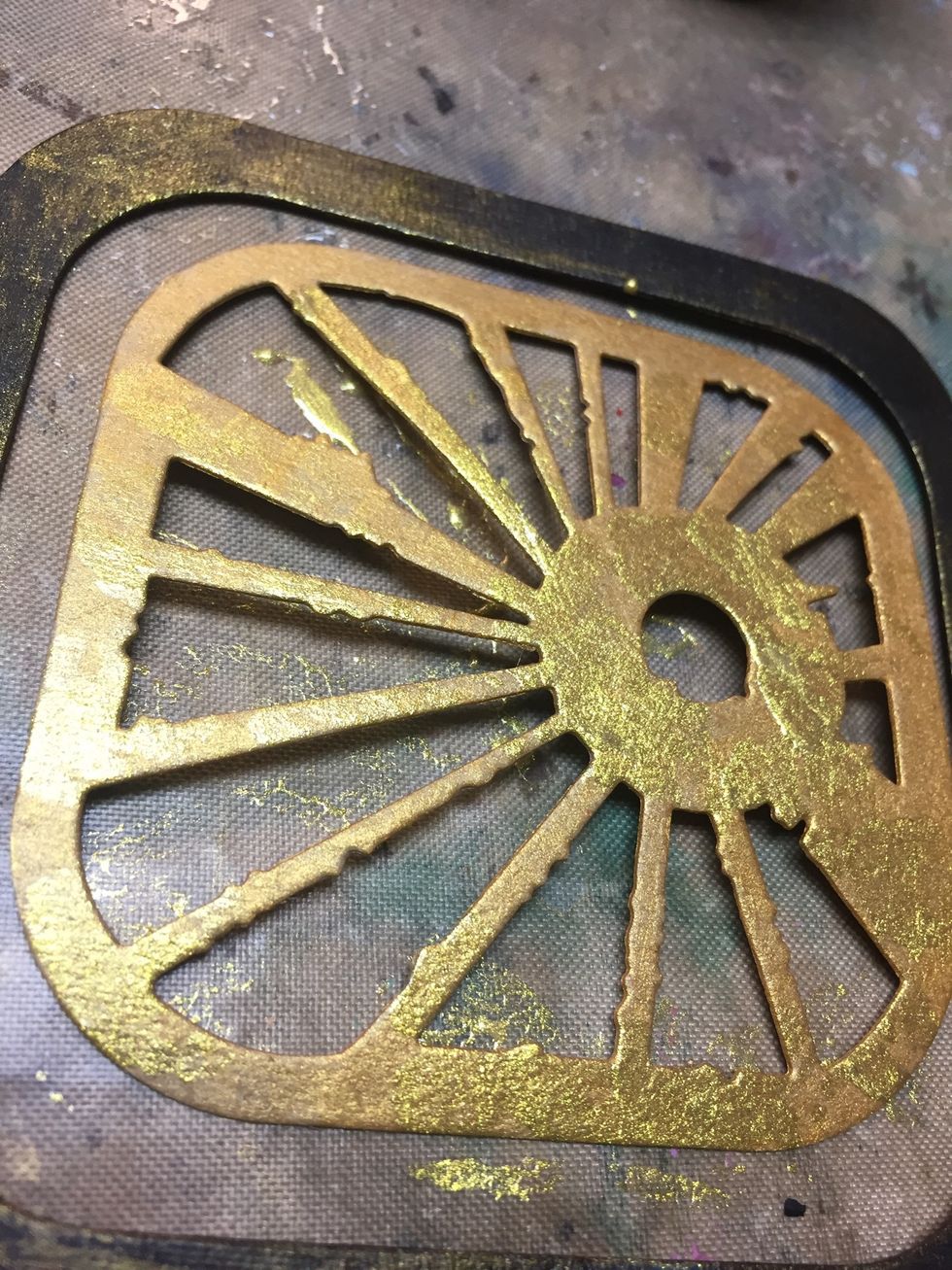 Add a bit of sparks paint as highlights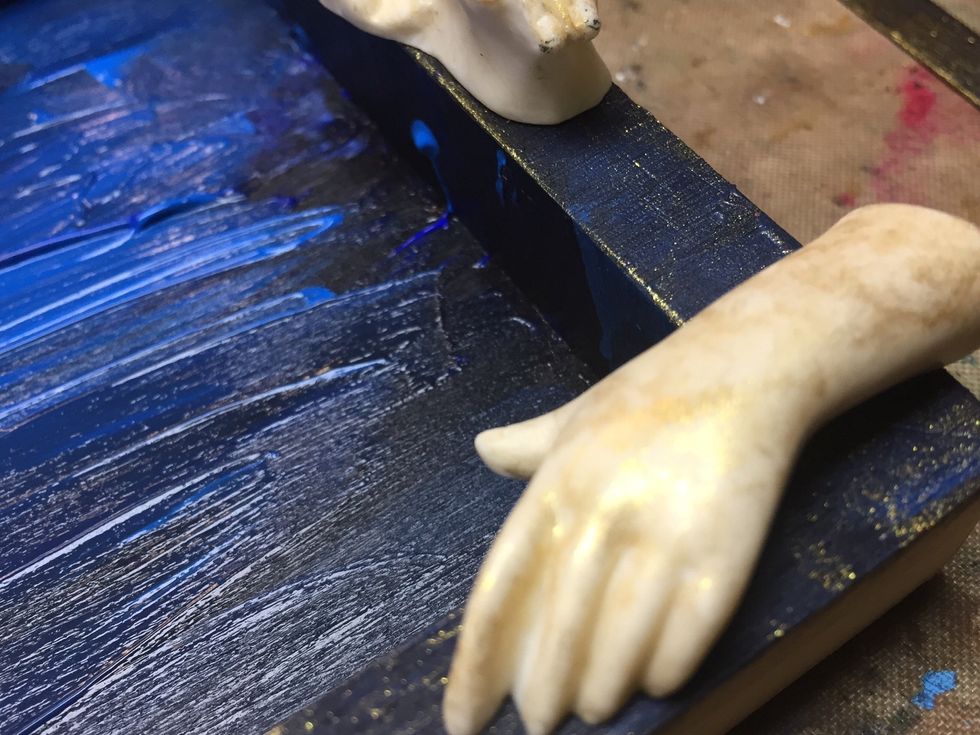 Dry brush the wood as well with the gold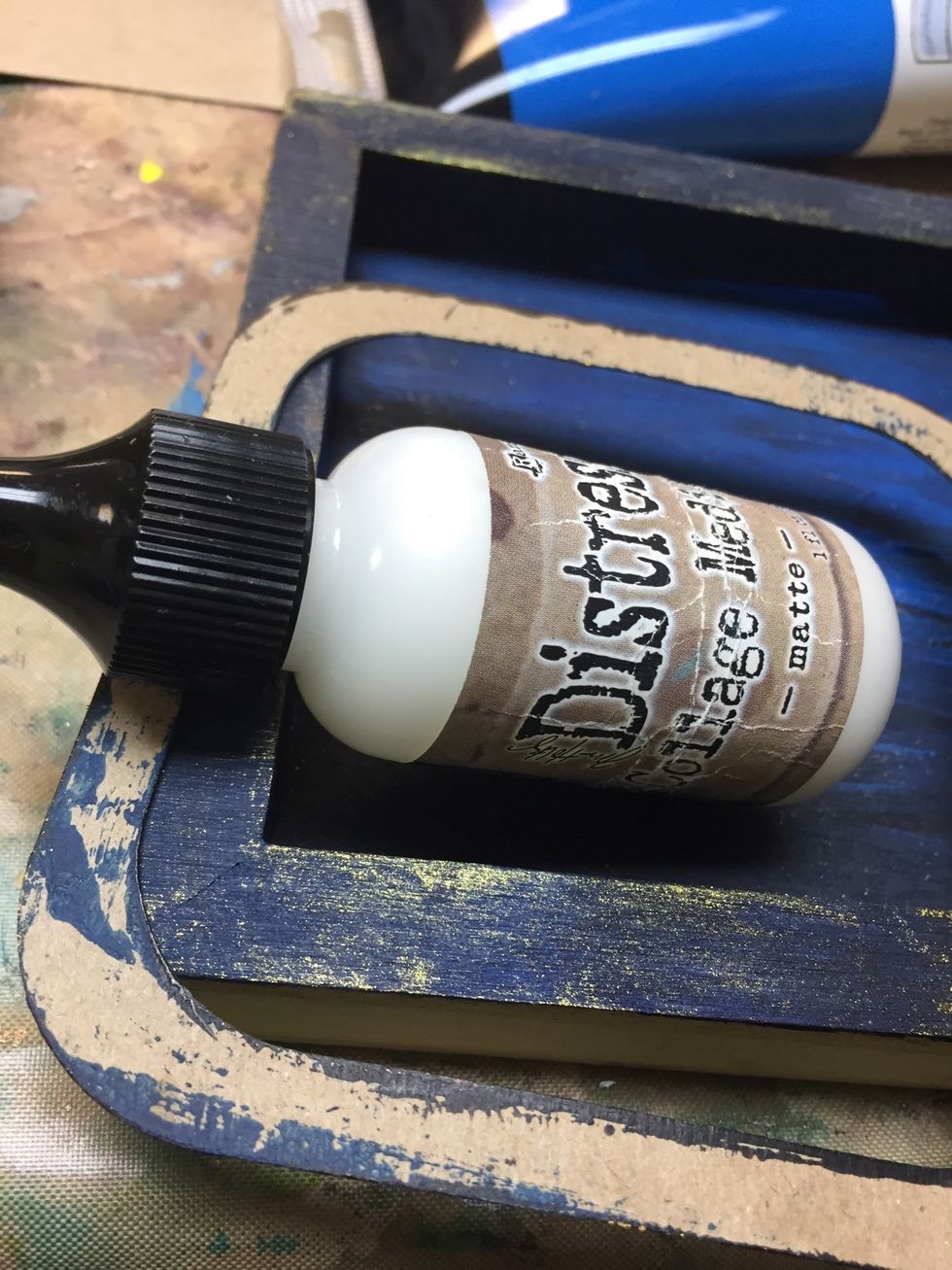 Glue your chipboard pieces inside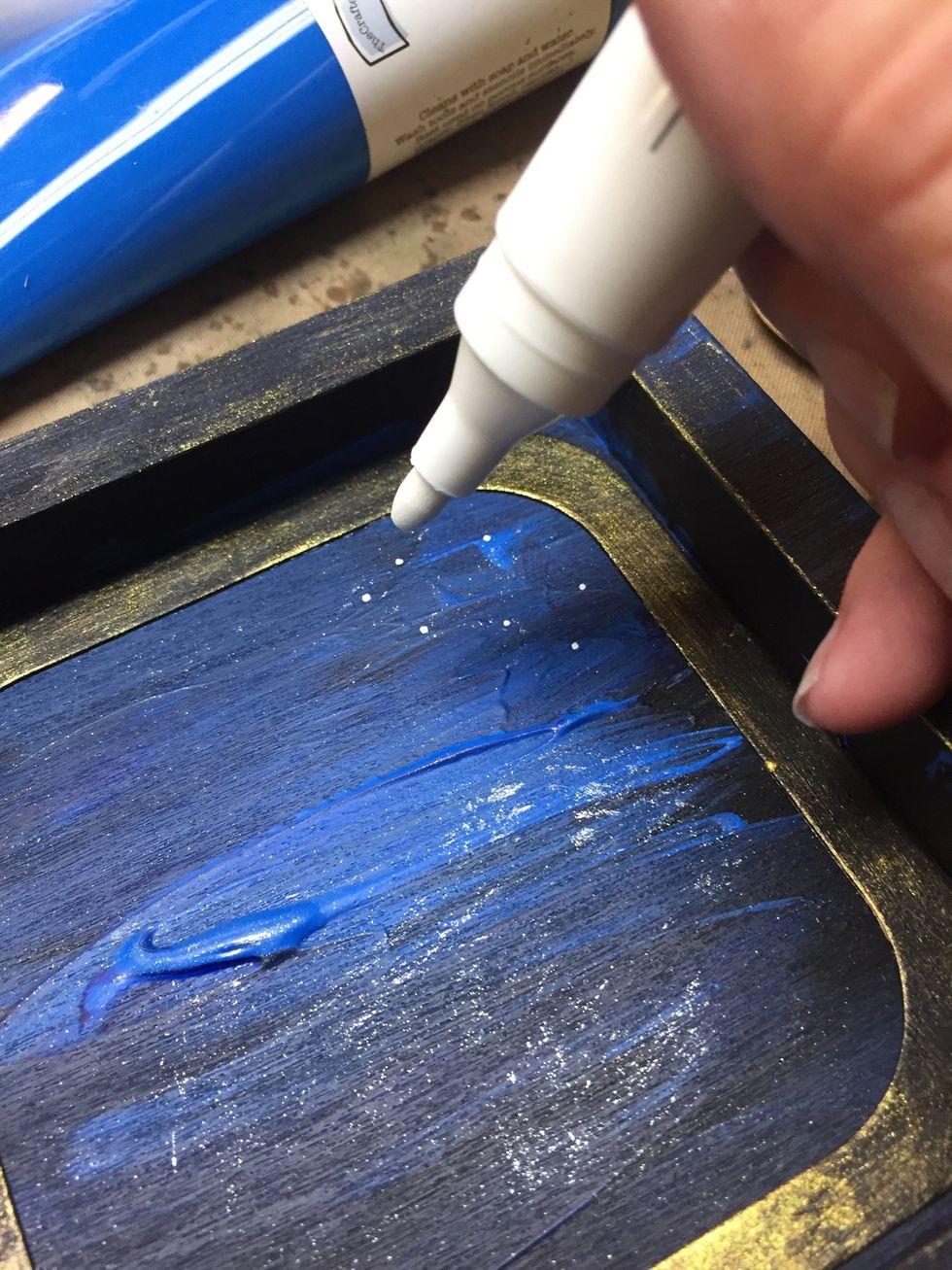 Add the stars and some highlights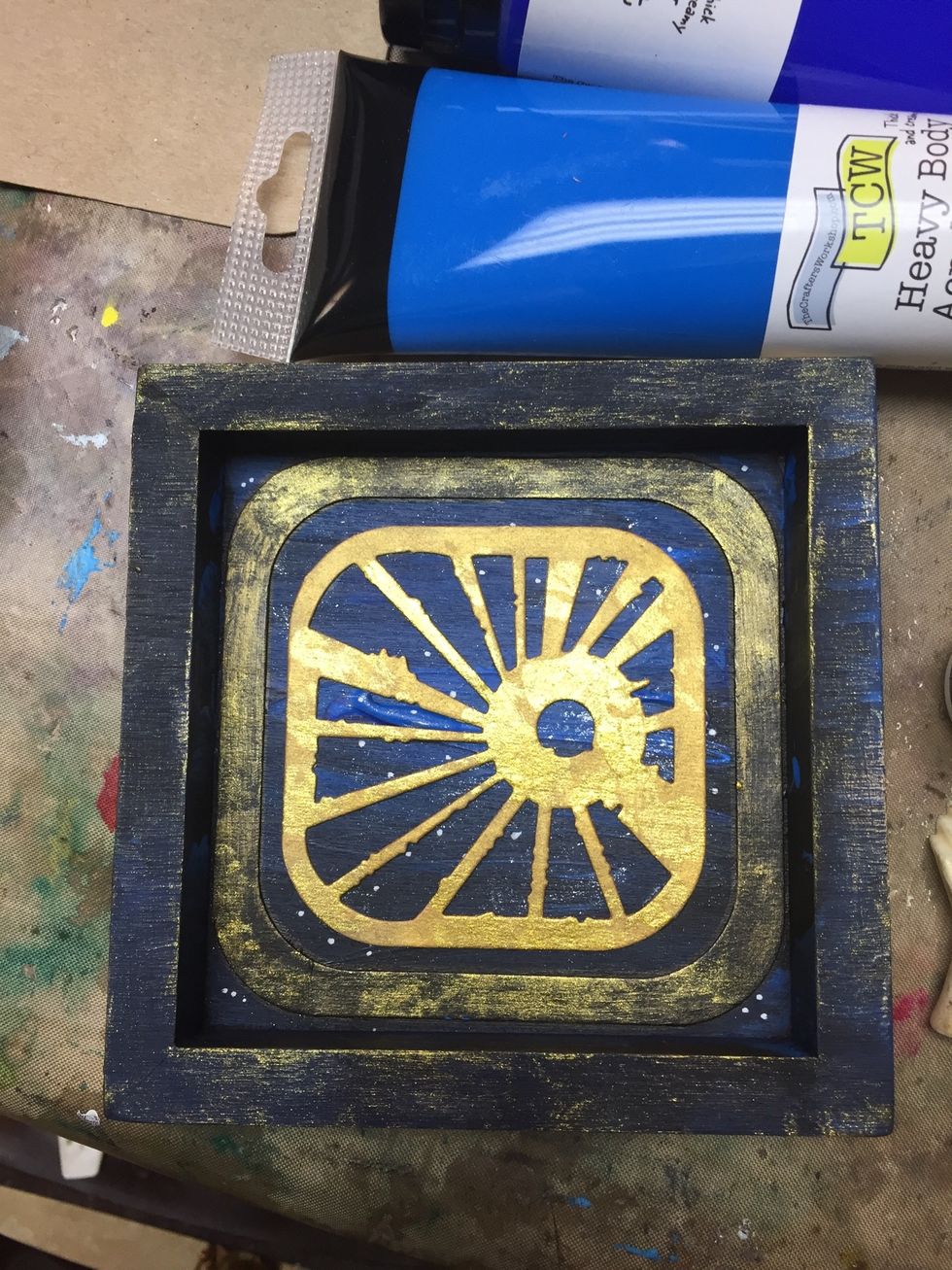 I'm liking the results!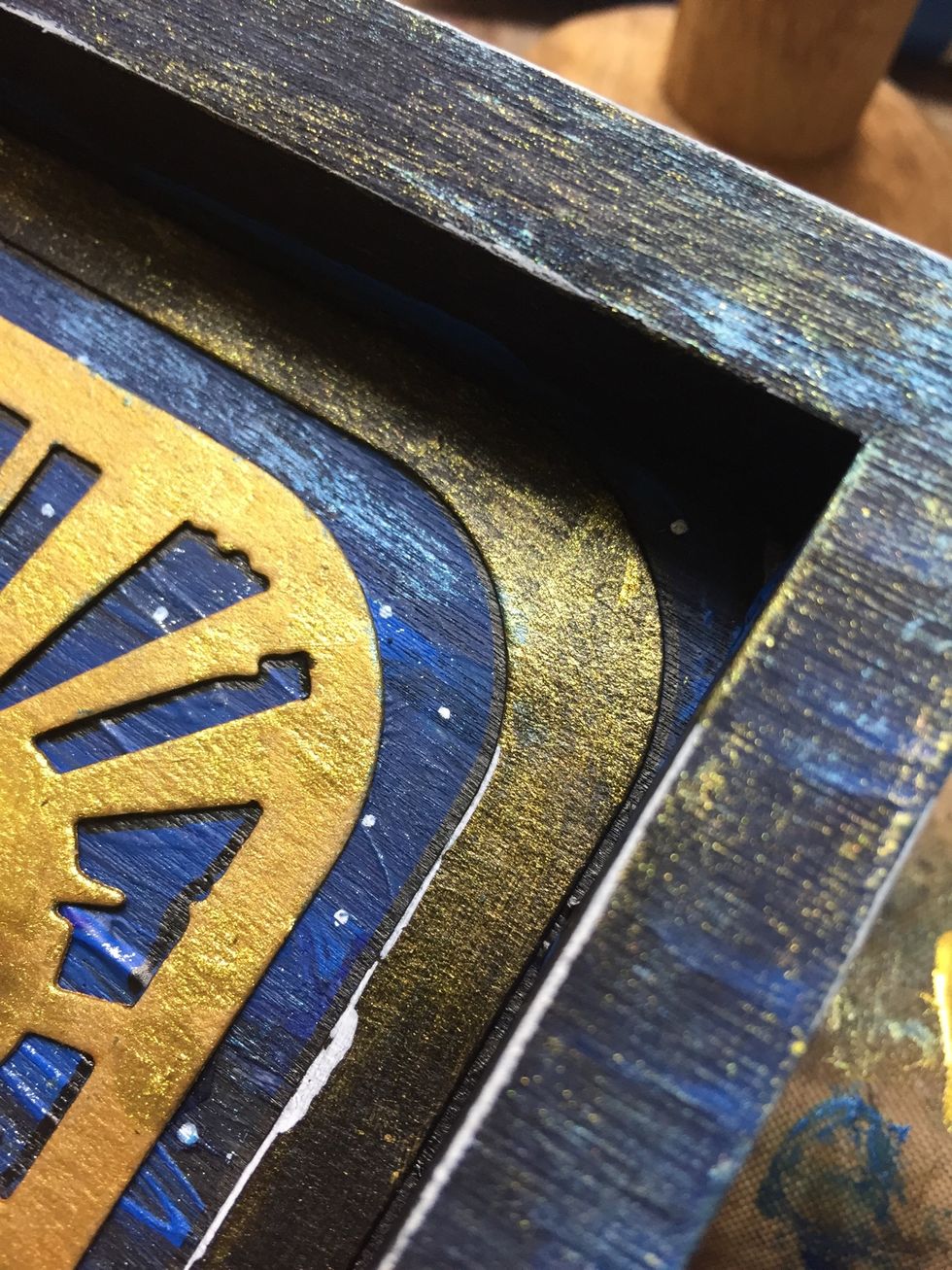 Denim finish up close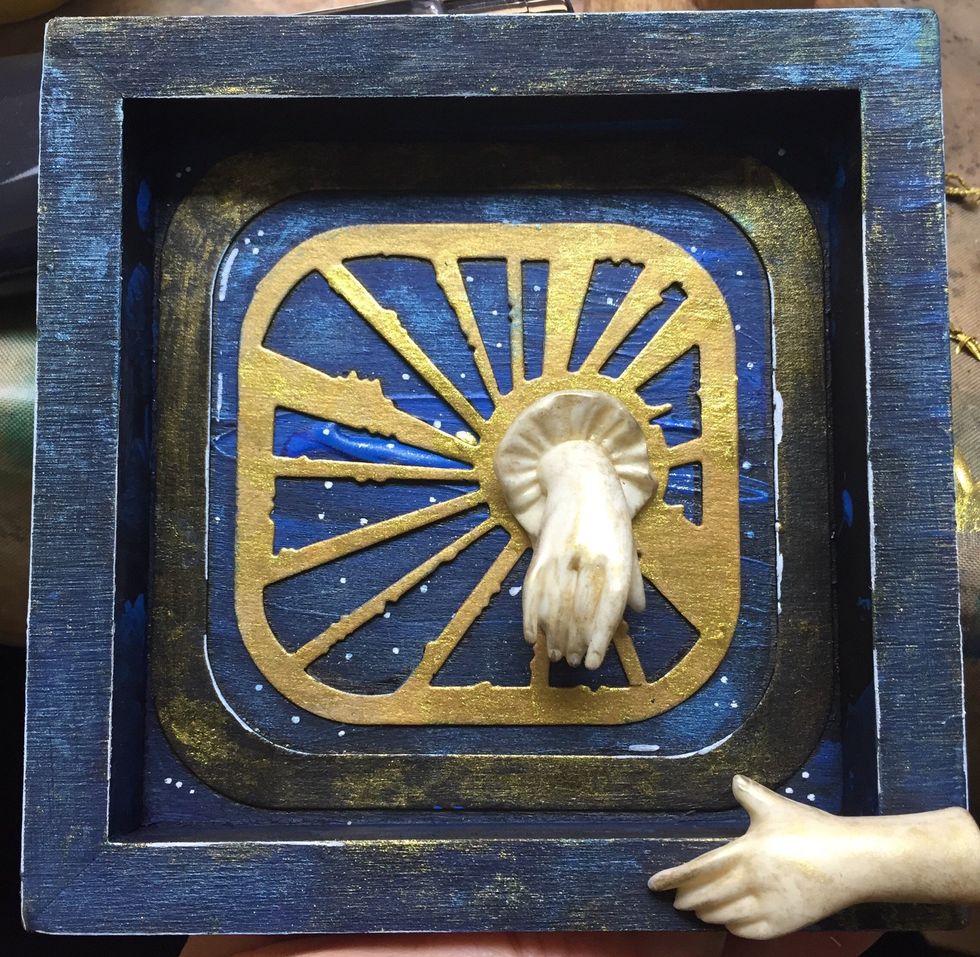 Glue your Relics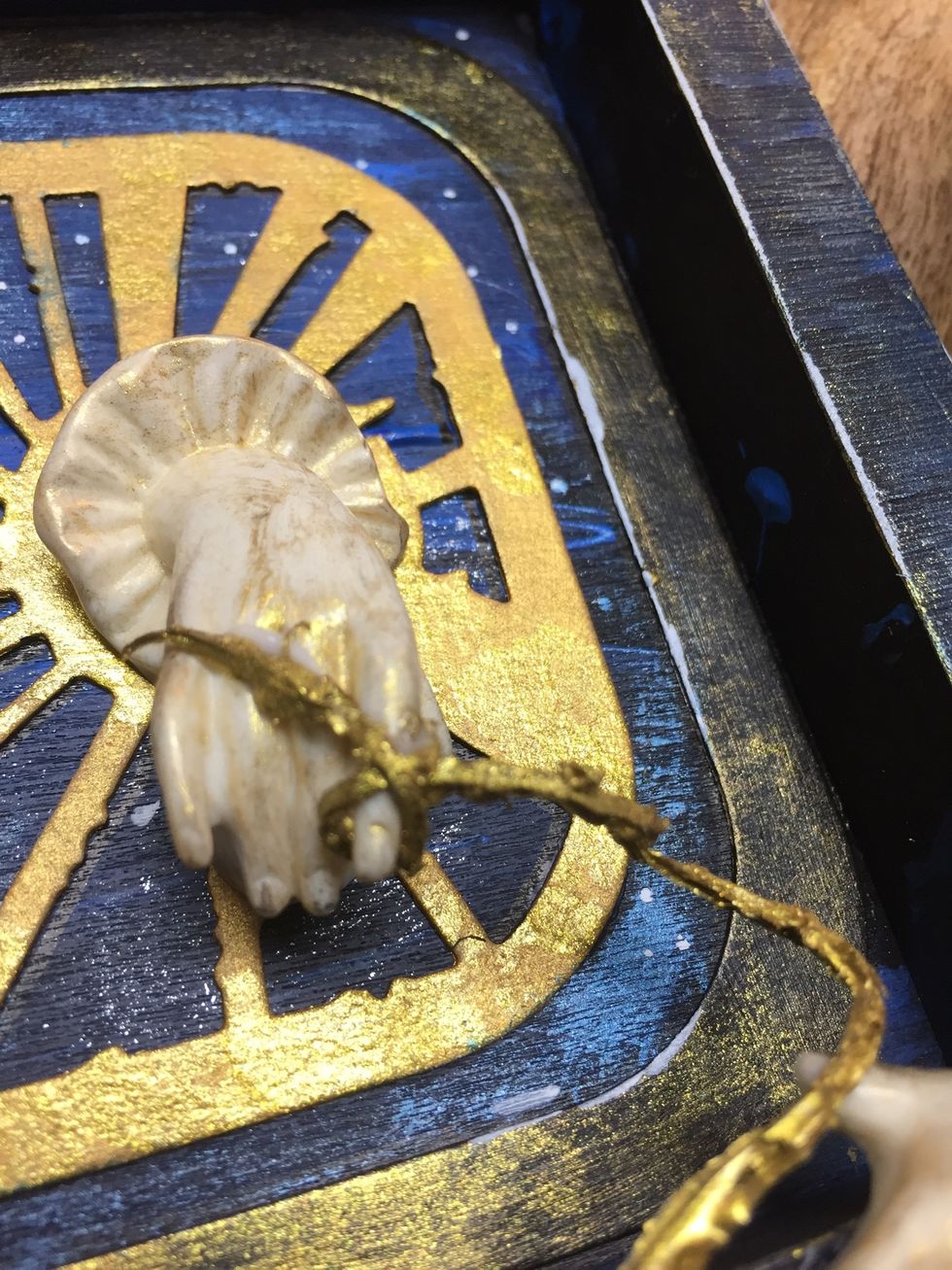 This gold thread is actually dried up paint that was clogging my lid...
Stamp the hand and visit the Use to read about the inspiration behind the project www.sandraevertson.com
Relics and Artifacys woid panel
Relics abd artifacts hands
Seth Apter dies
Chipboard
TCW paints and gel mediums
Faber Castell white pen
Cat Kerr stamps
Finnabairs gold sparks paint
Relics & Artifacts
RELICS & ARTIFACTS ® matte white resin craft blanks by designer Sandra Evertson for Prima Marketing Inc.