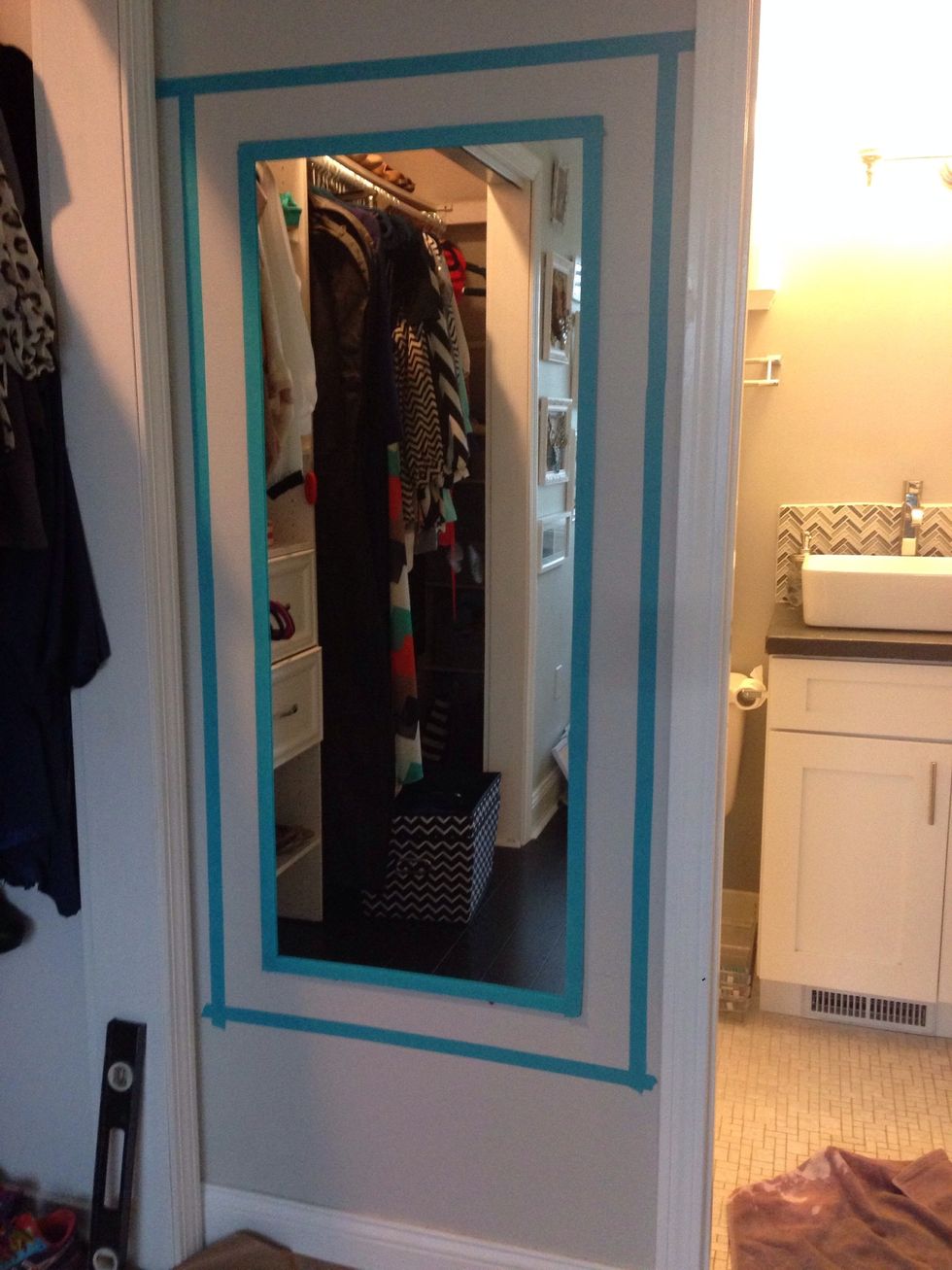 First we started by using painters tape, on the actual edges of the mirror as well as the outside of the tile border we wanted.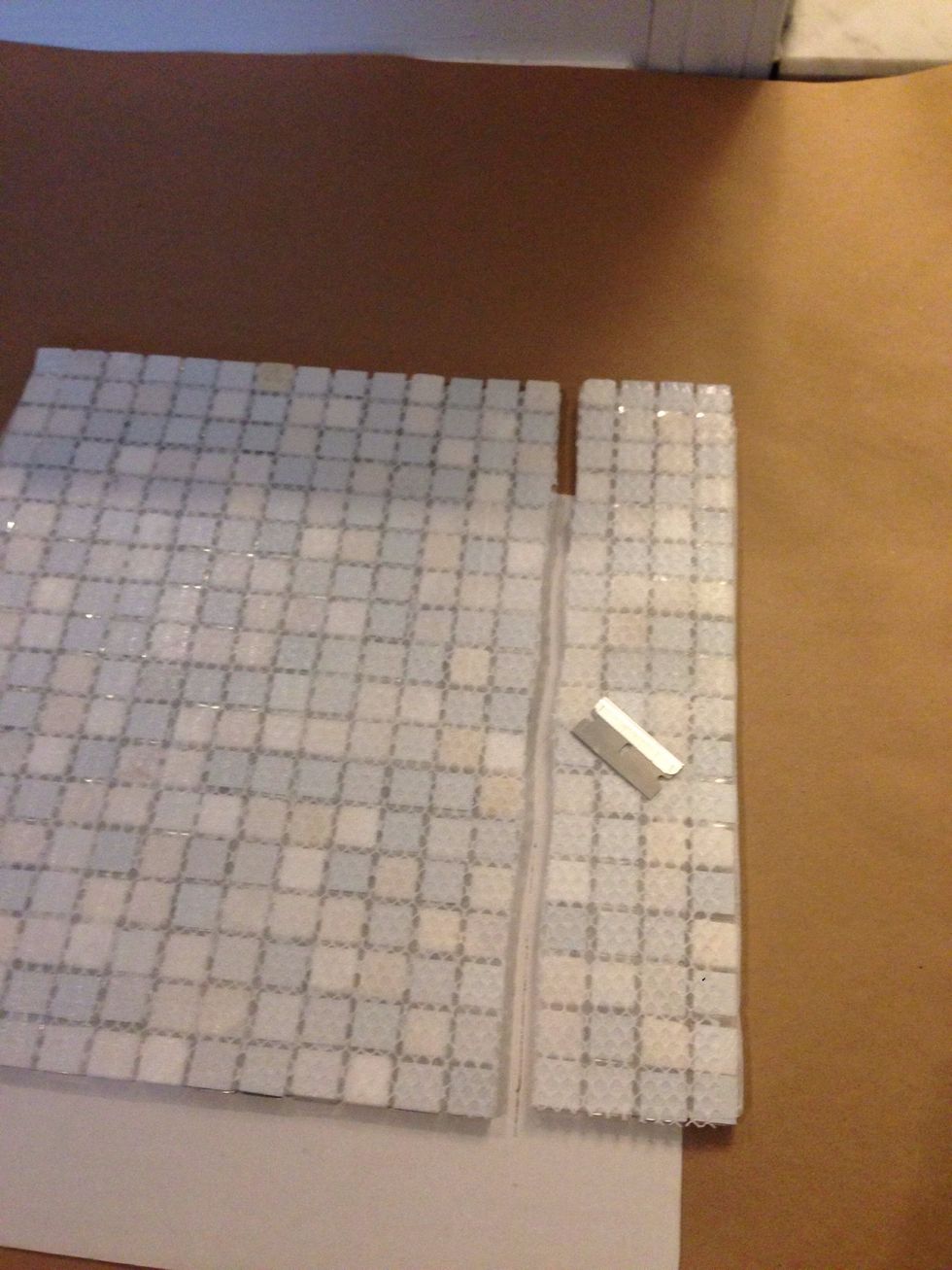 We cut our tile into strips of four.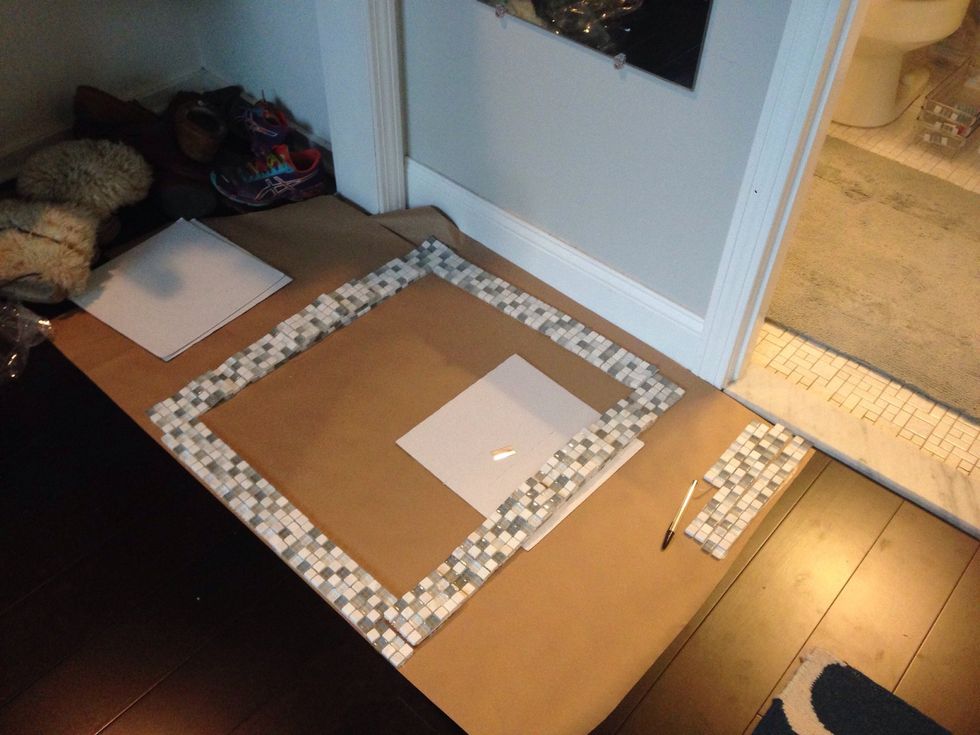 Then we measured, cut and laid out all the pieces we would need.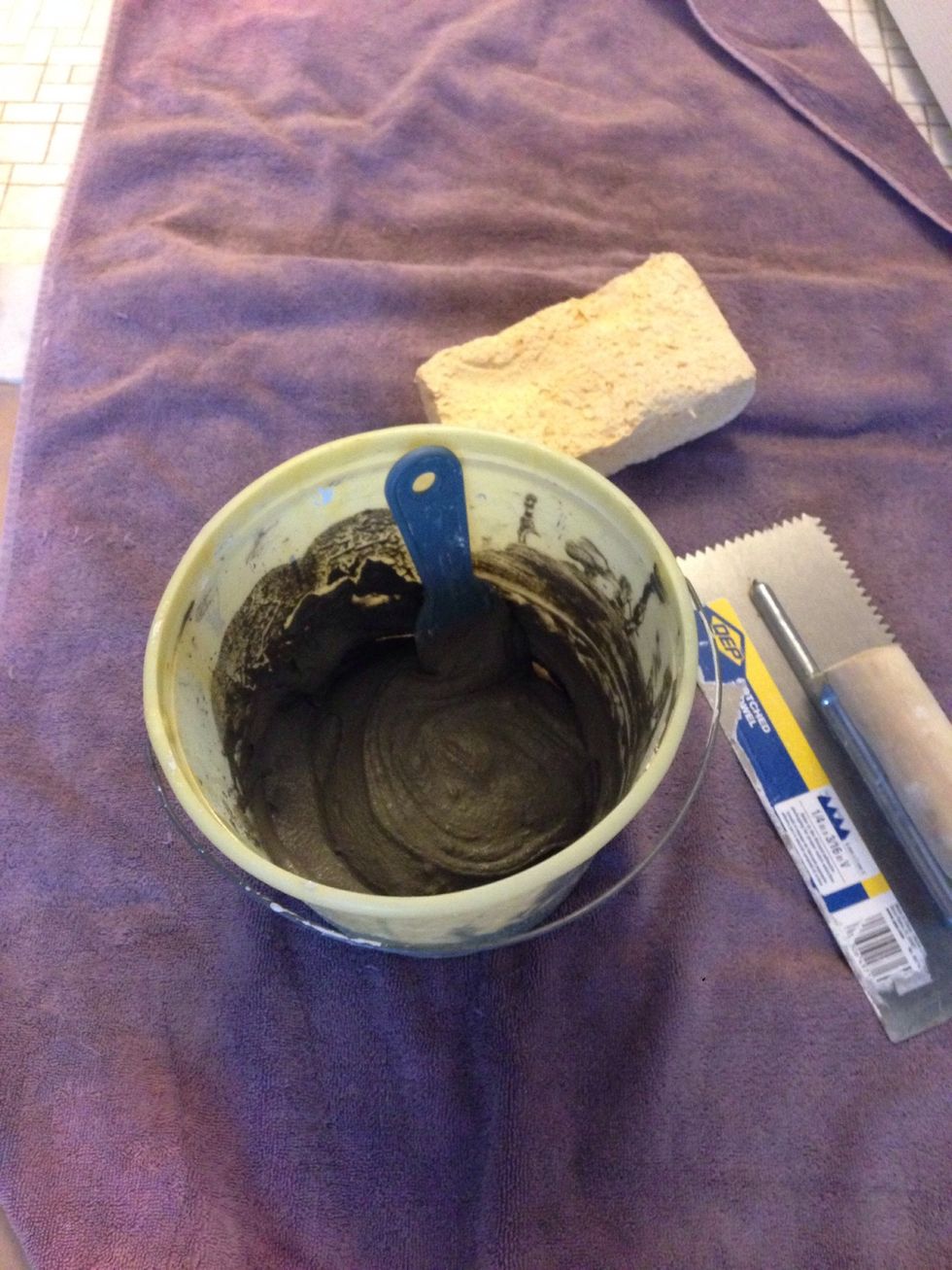 Next it was time to mix the mortar.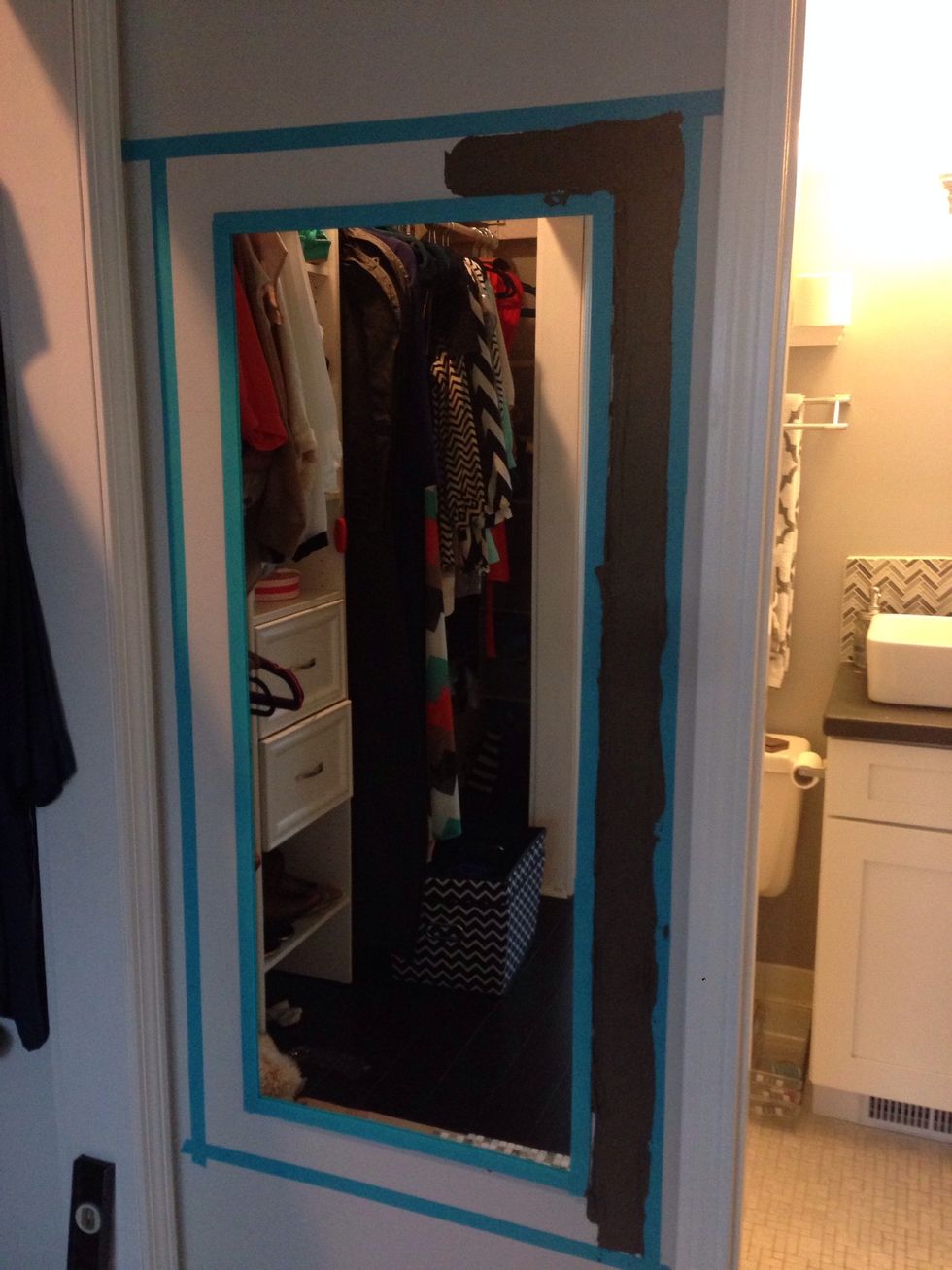 Once the mortar had set for about 10 minutes we started applying it to the border in sections.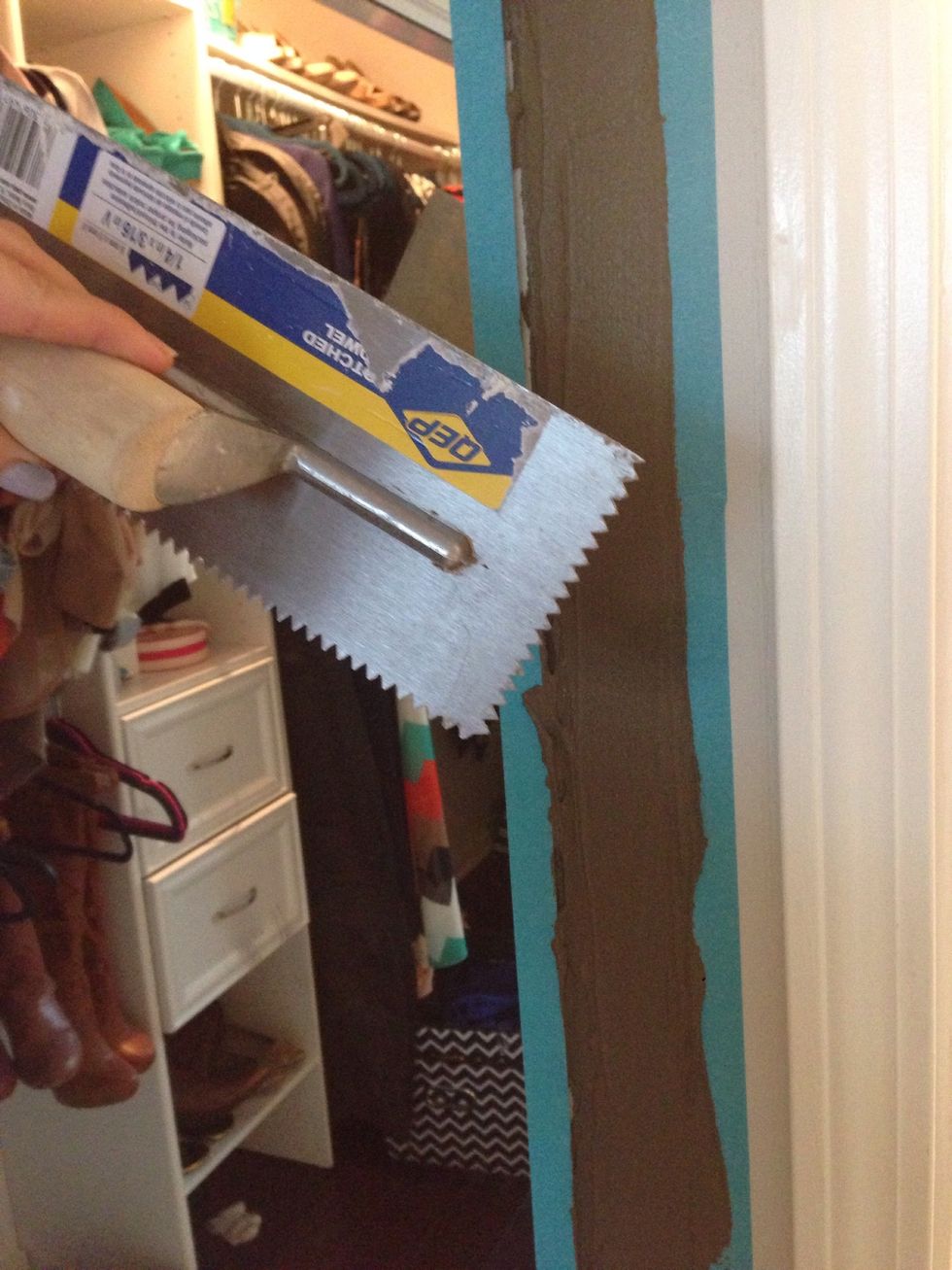 Then we used a trowel on each section.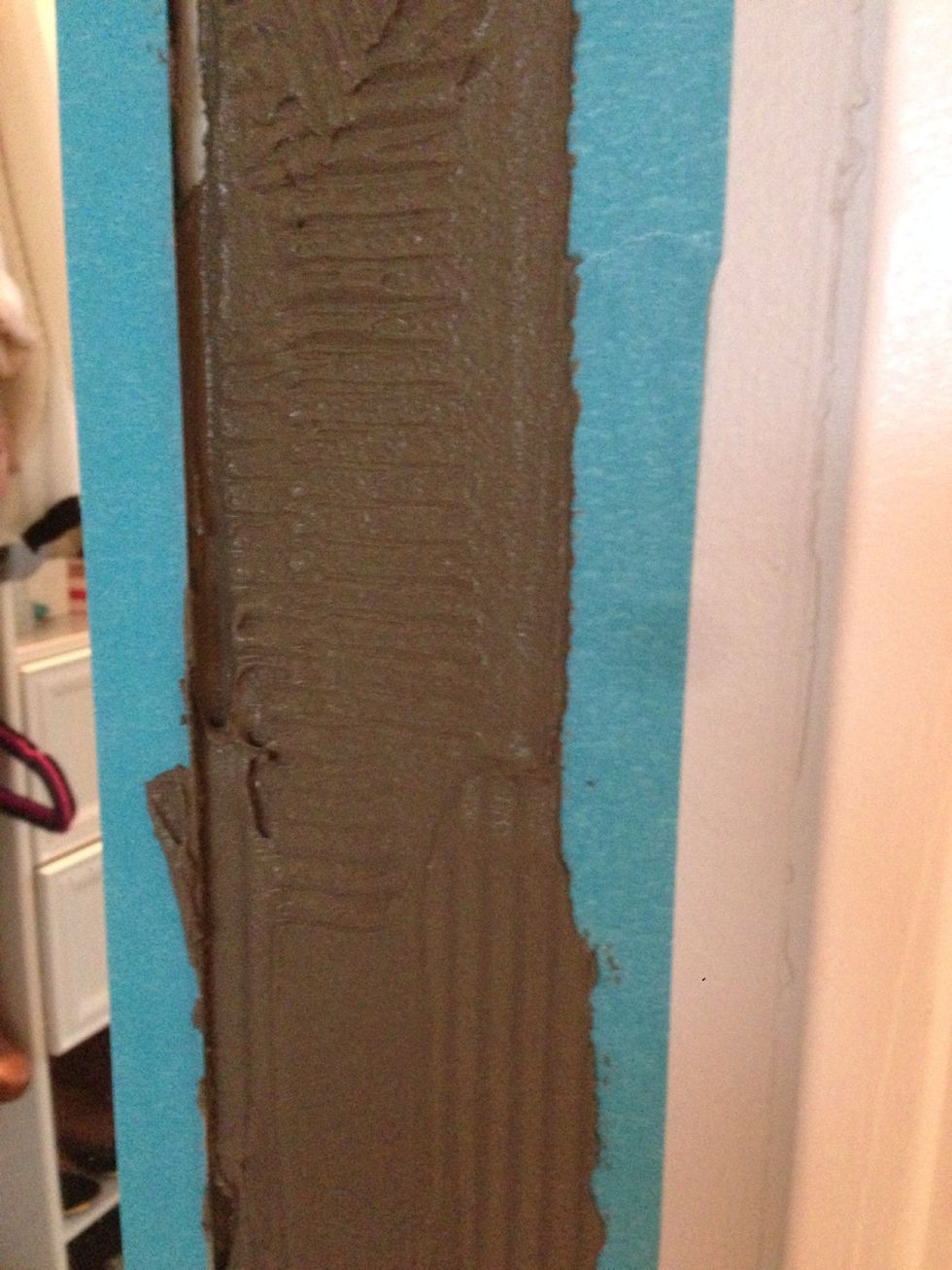 Creating a groove pattern like this.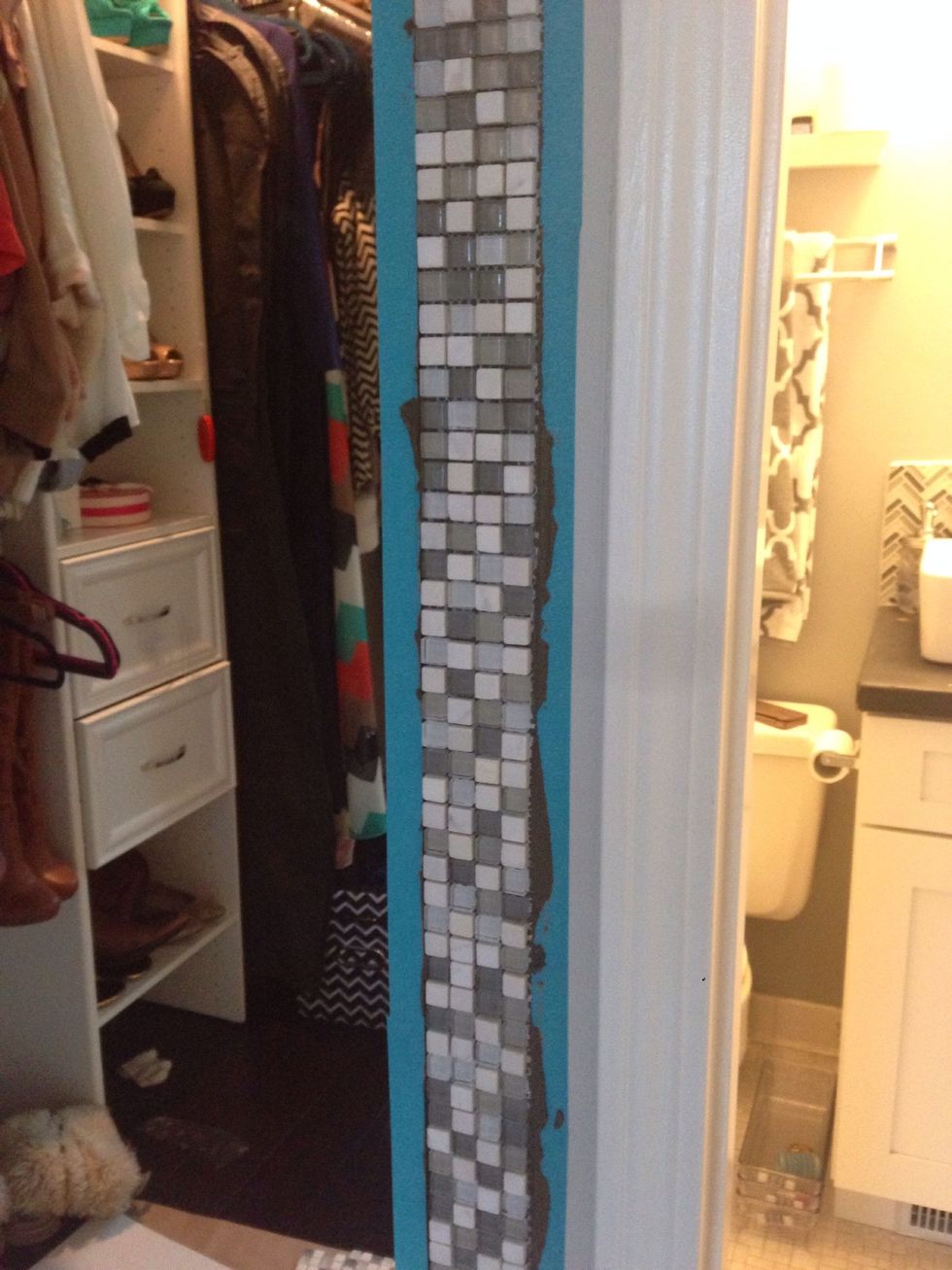 We applied the strips, pressing firmly to the wall.
We worked our way around the mirror till it was done. Then checked everything with a level.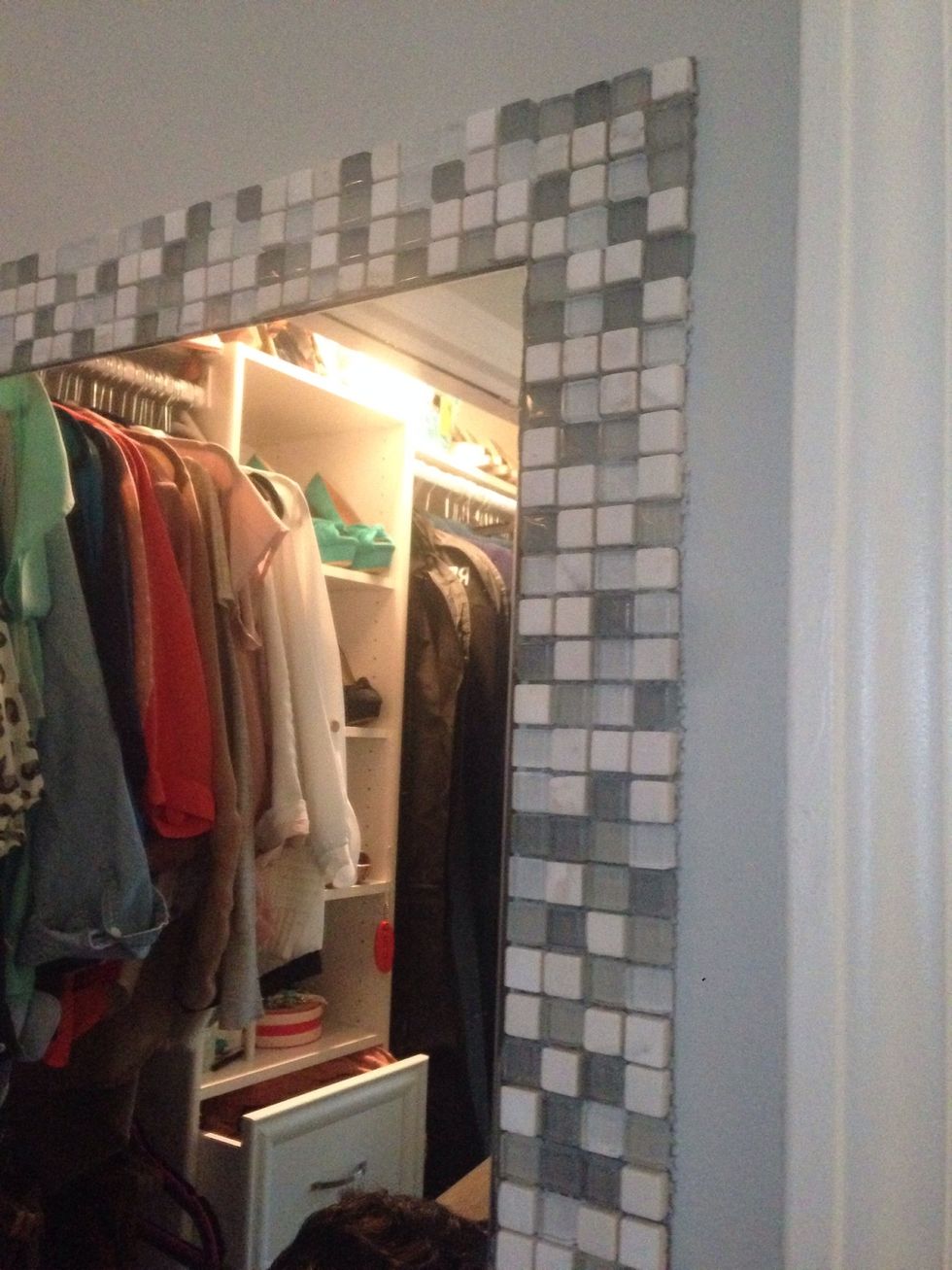 Next we removed all the tape and cleaned up any excess mortar.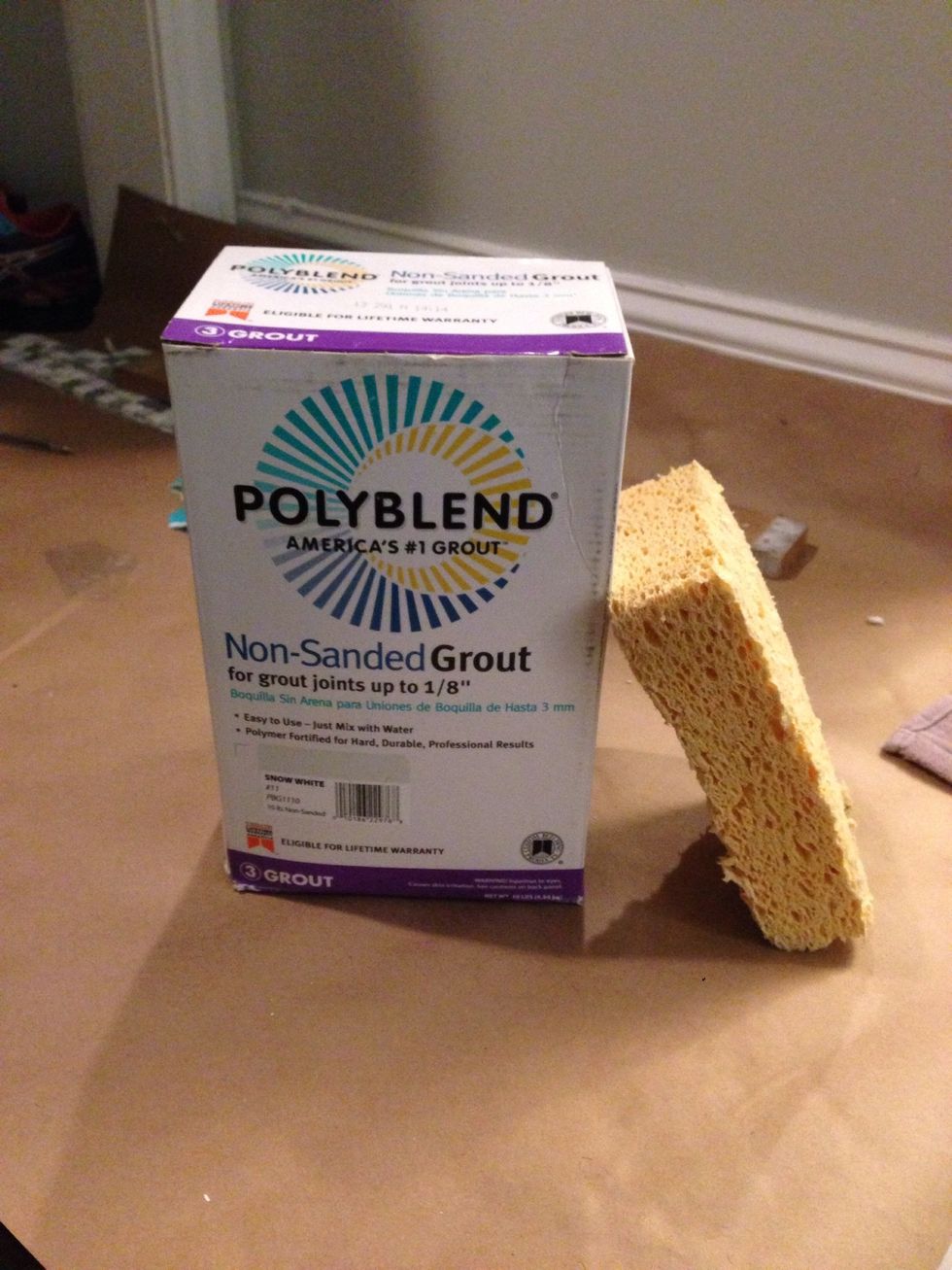 The next day when the mortar had dried we got ready to grout.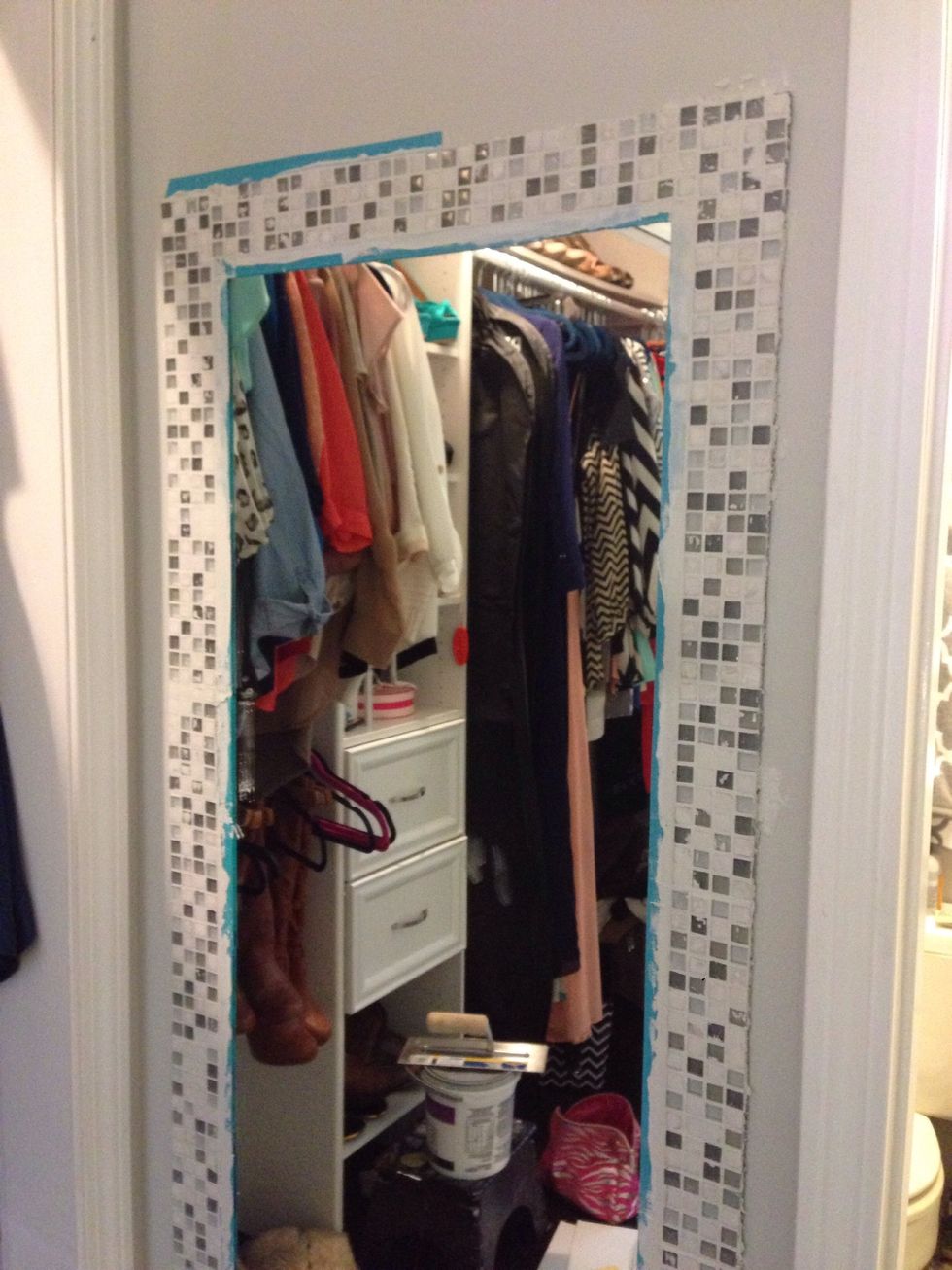 We re-taped the mirror edges and started grouting, using a grout float.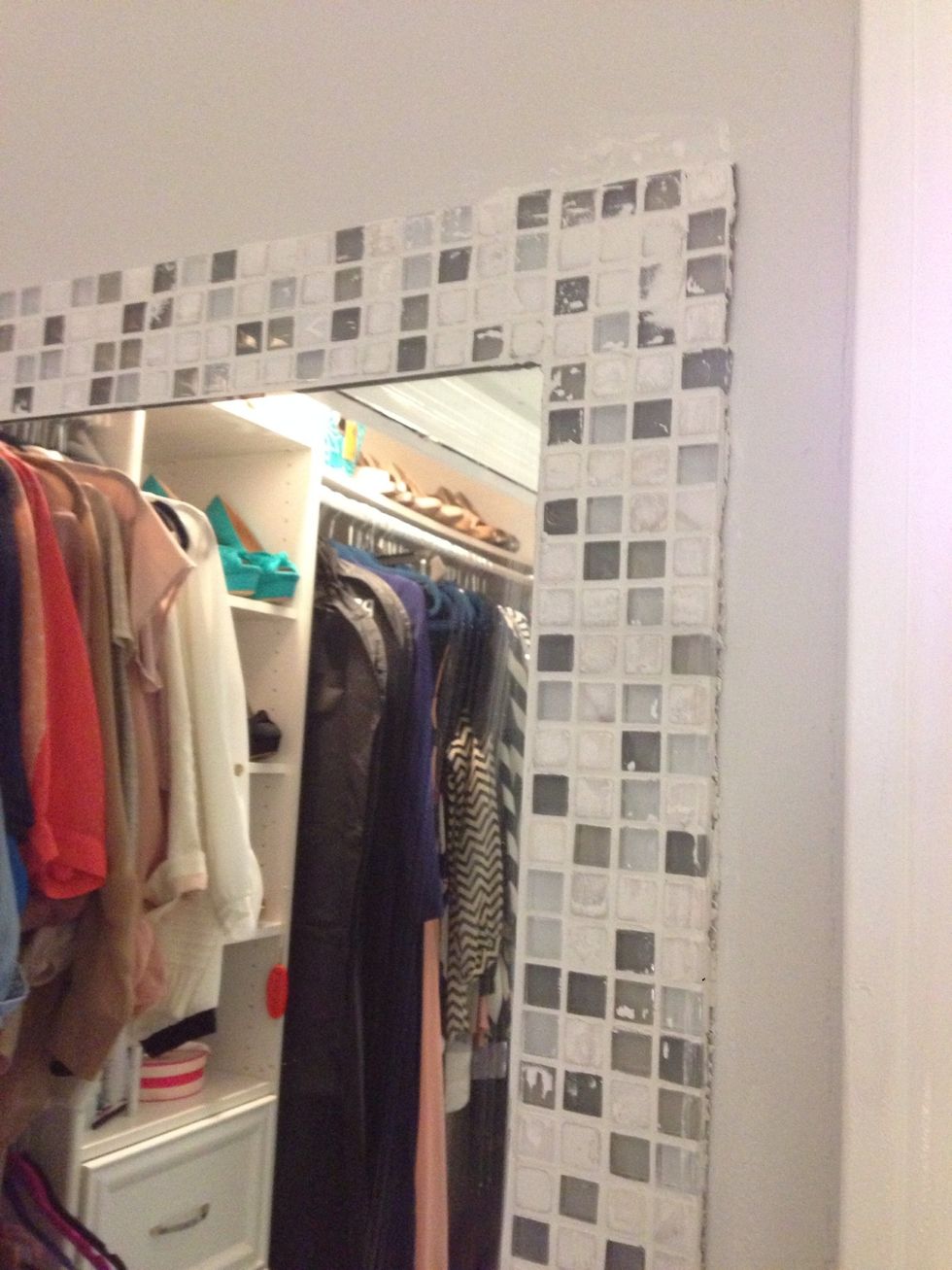 Once the grouting was done we immediately removed the tape and cleaned off the mirror. Then using a damp sponge we cleaned the tile edges and the wall.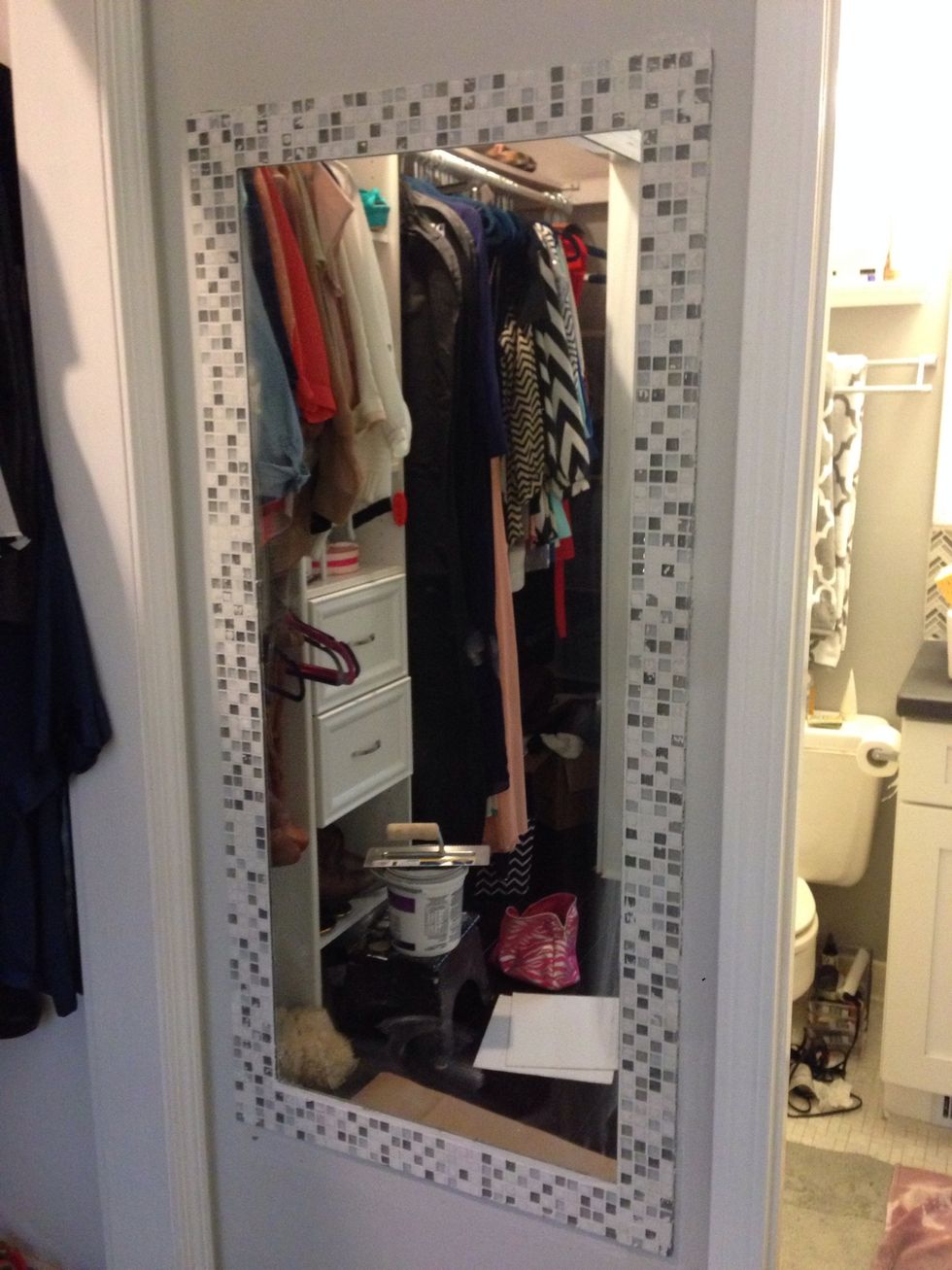 After 20 min we used a large damp sponge to wipe off any excess grout on the tiles.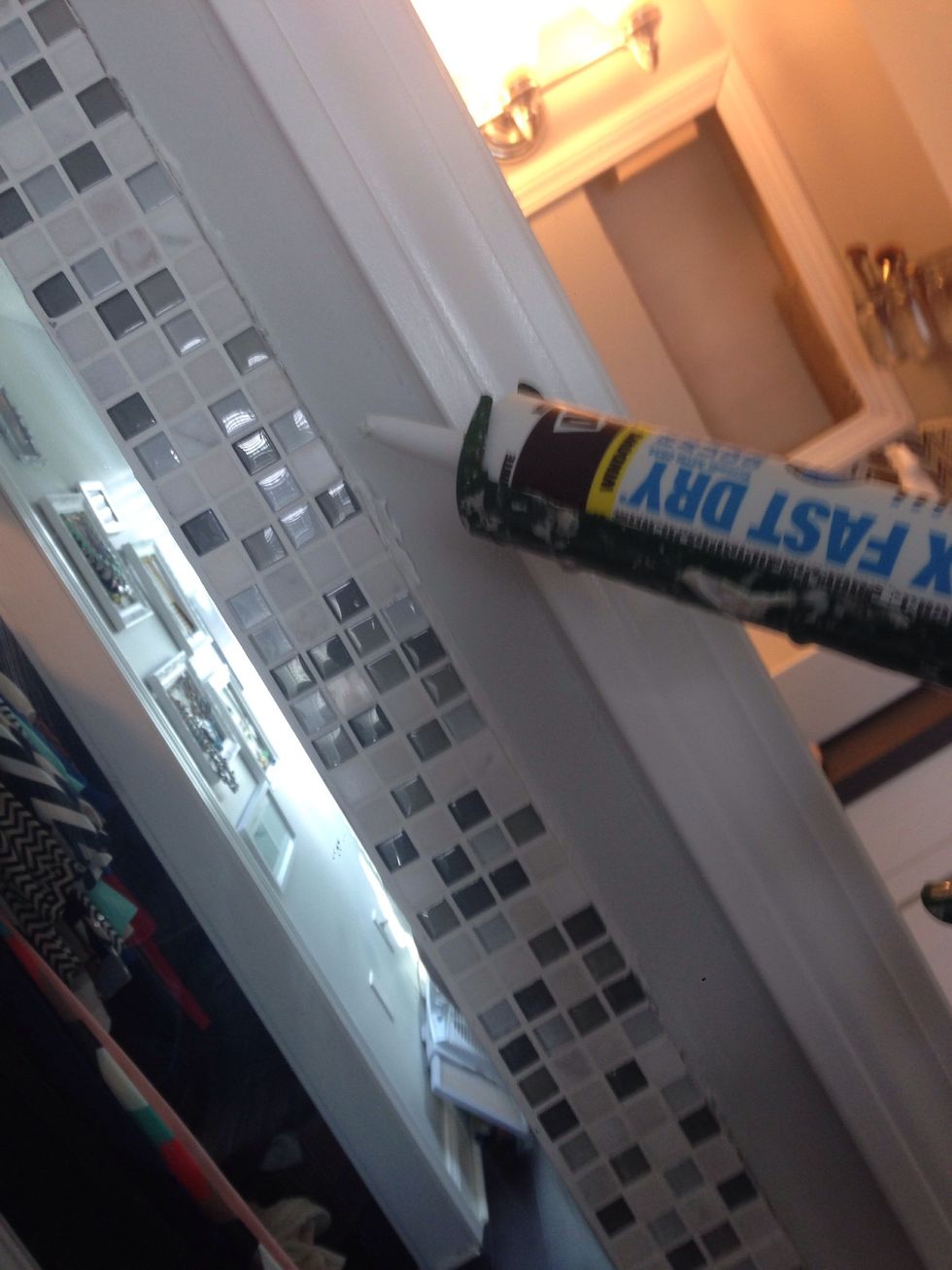 We waited two hours then used the damp sponge to wipe off the haze on the tiles. And finally caulked the edges and smoothed it out with a finger.
To see more about this guide and other projects check out our blog! www.homechichouse.com
Mirror
Mortar
Tile float
Sponge
Sheets of mosaic tile
Level
Non-sanded grout
Razor blade