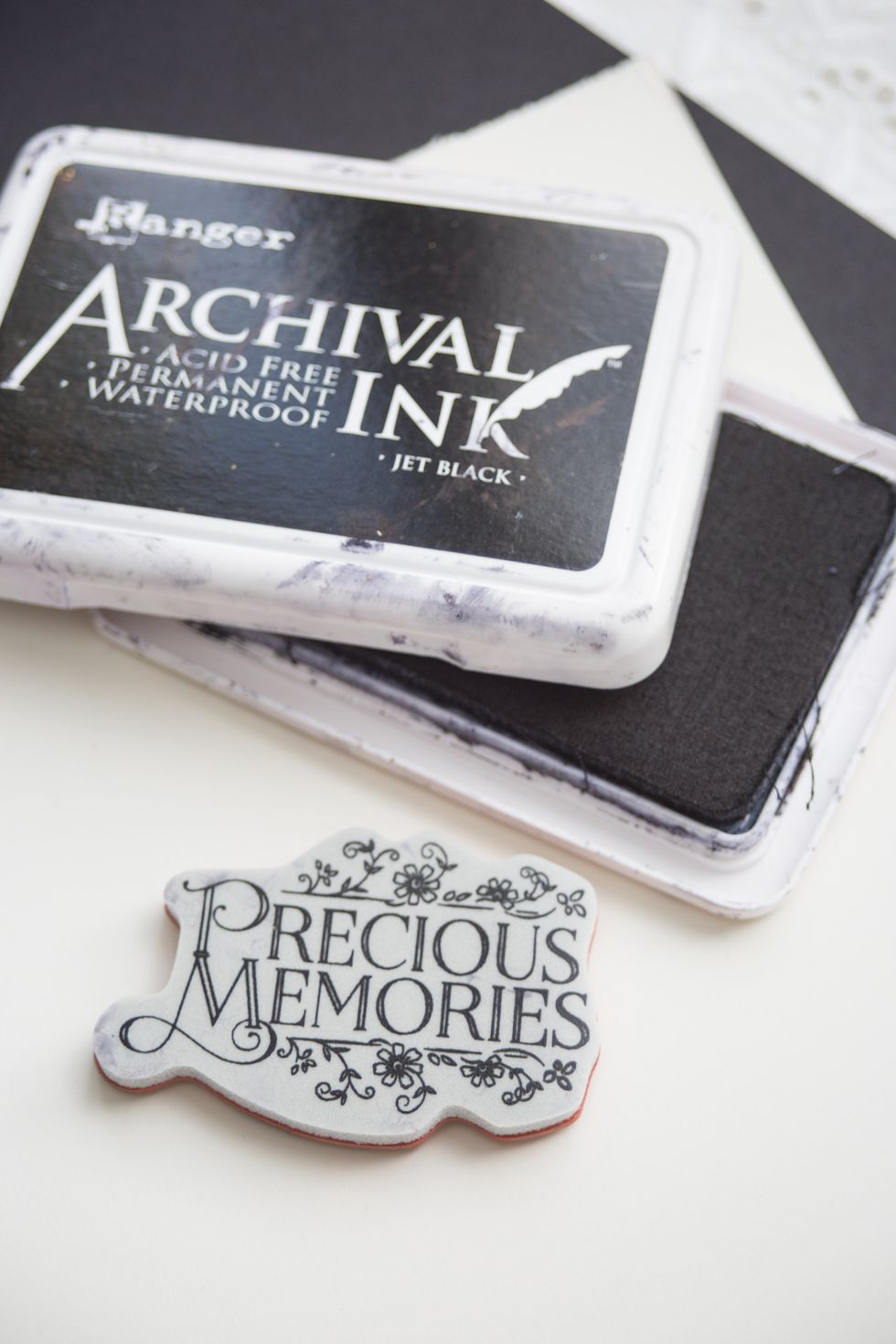 Make prints using Ranger Arhival Ink (black) and cleaning stamps Precious Memories Collection #1 & #3 by Graphic 45.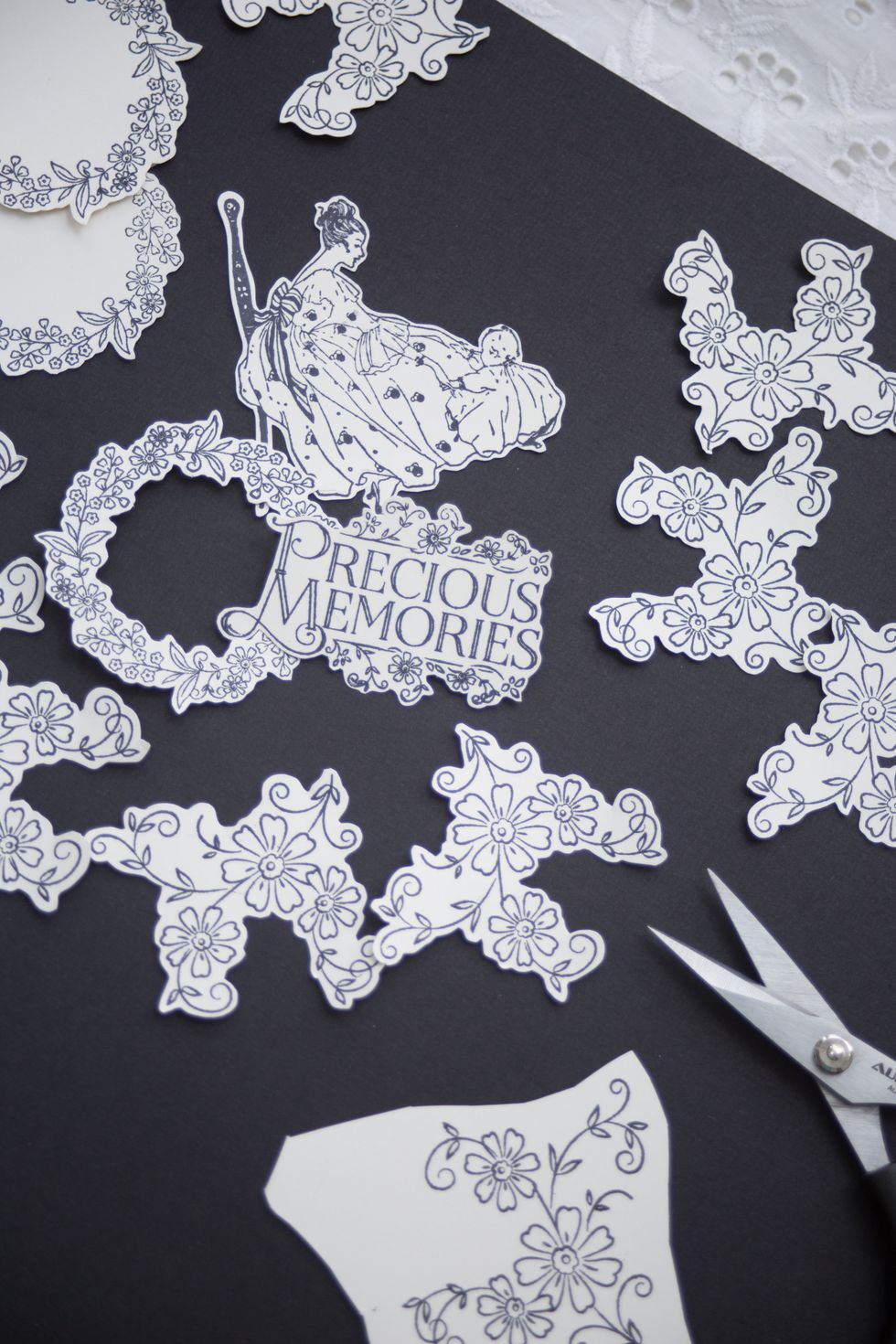 Cut them all!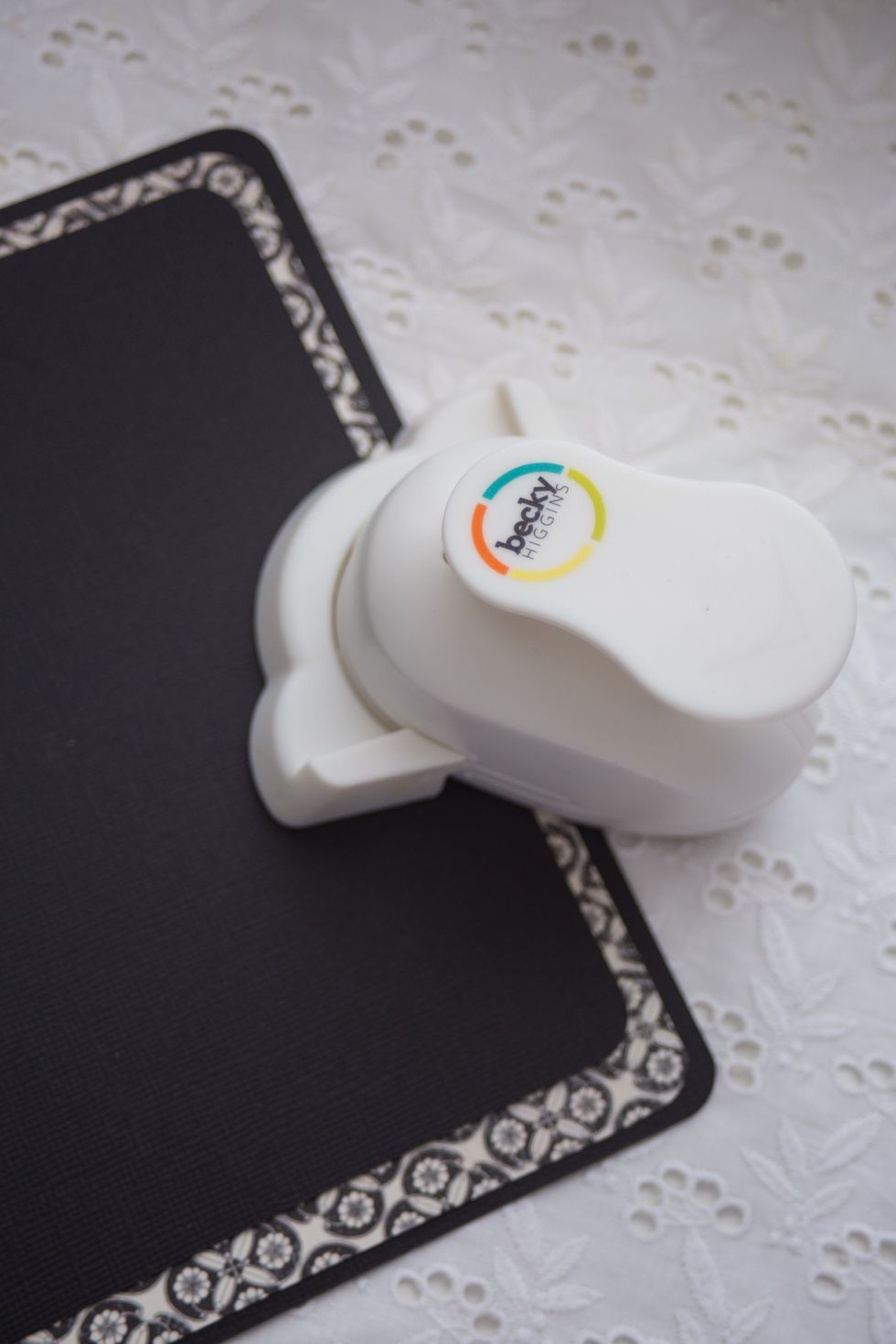 Using Core`Dinations black cardstock for the multilayer substrates and one monochrome sheet from paper pad Graphic 45 Times Nouveau! Make rounded all corners!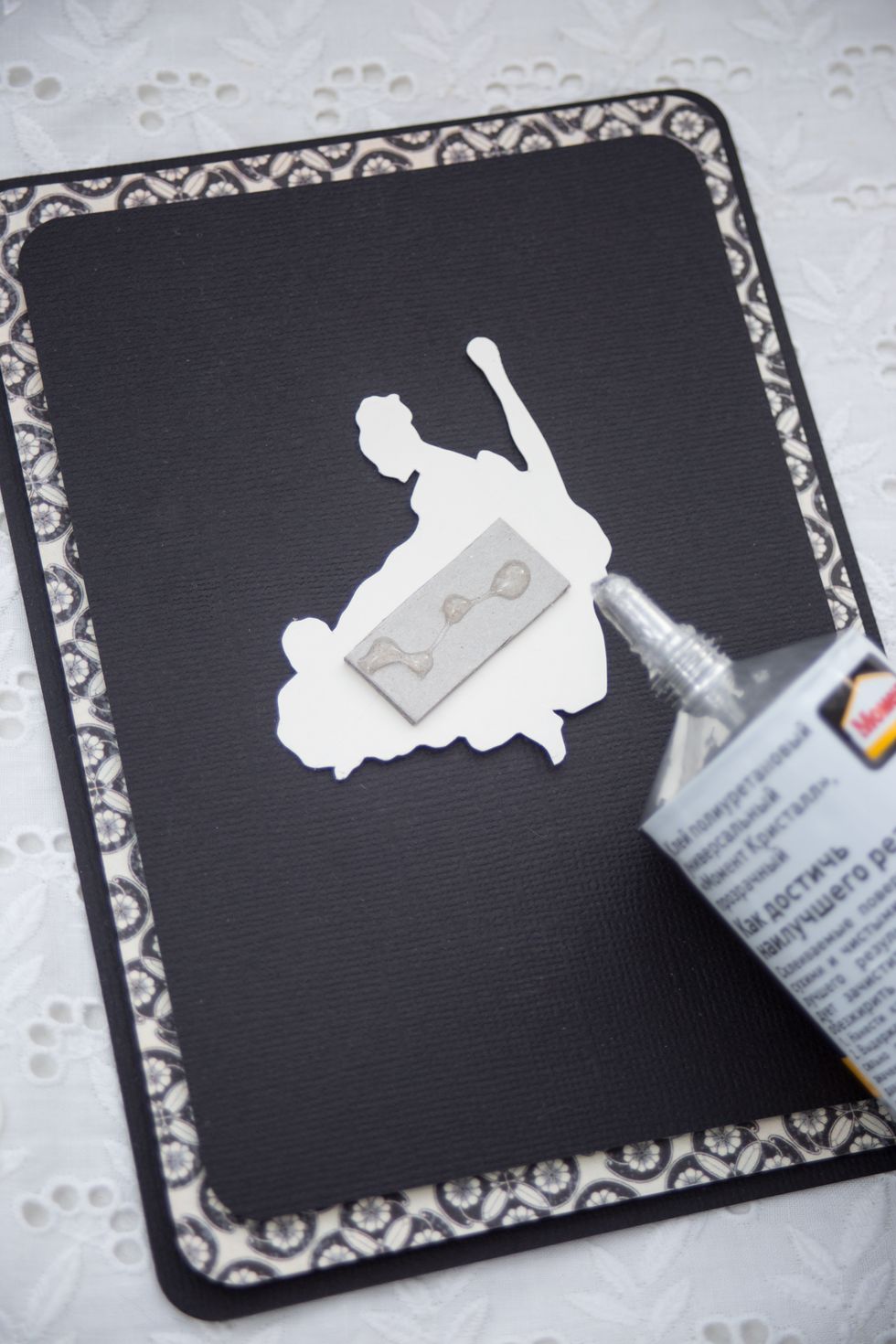 For 3D Vollume effect I used trimming cardboard. Recycling always on the top!)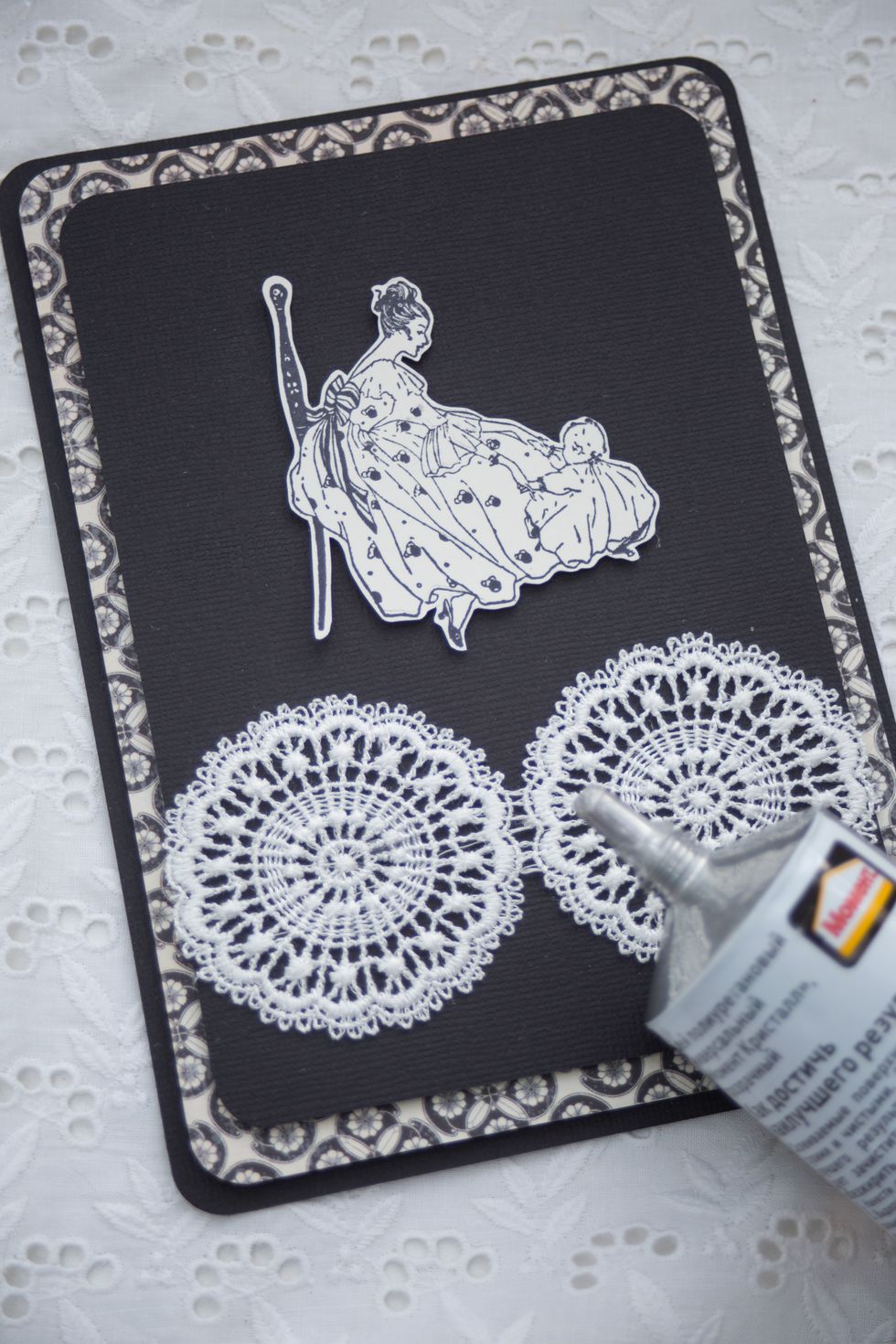 Add some lace (Prima lace).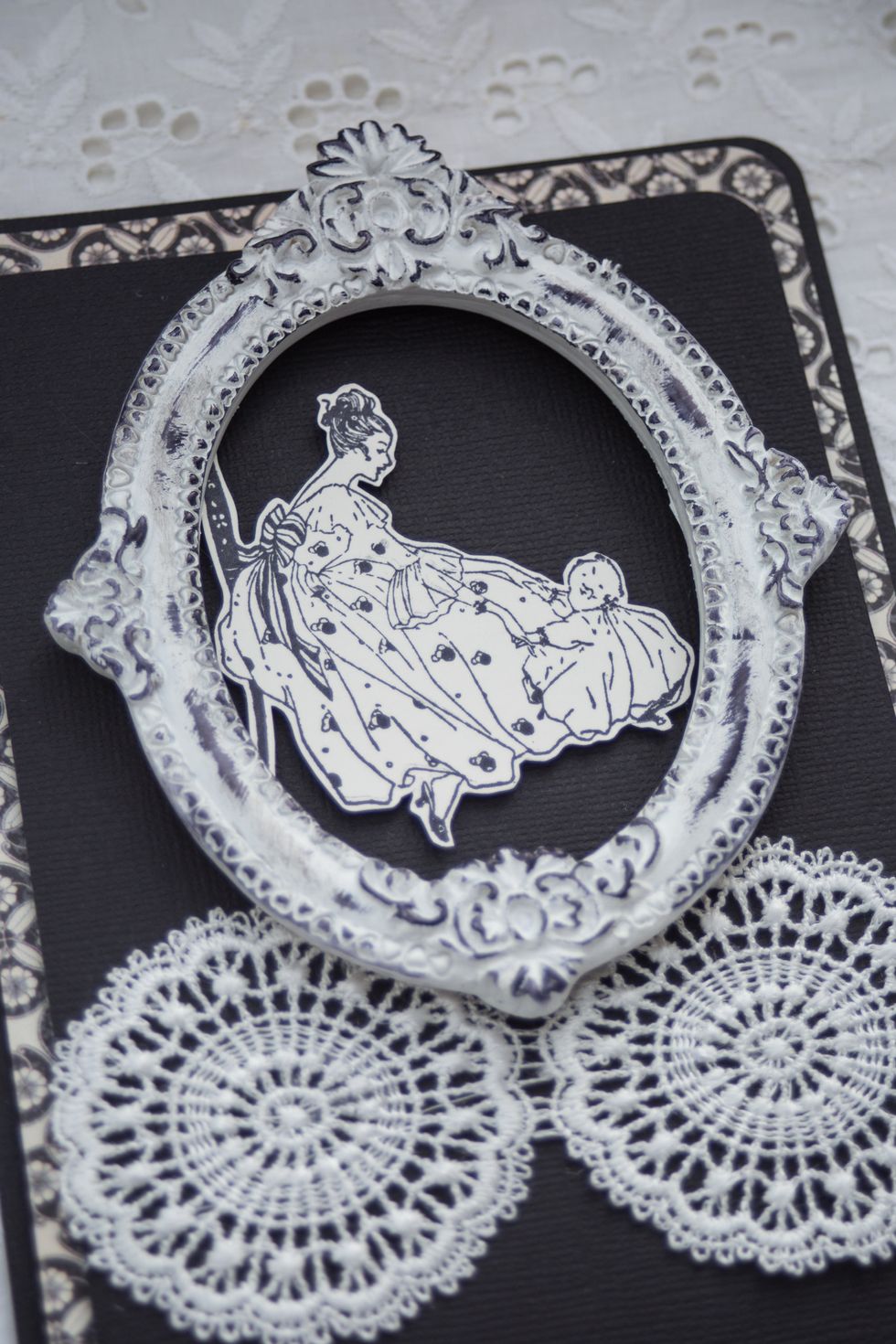 Add shabby chic resin frame. Add volume on the frame using the ink.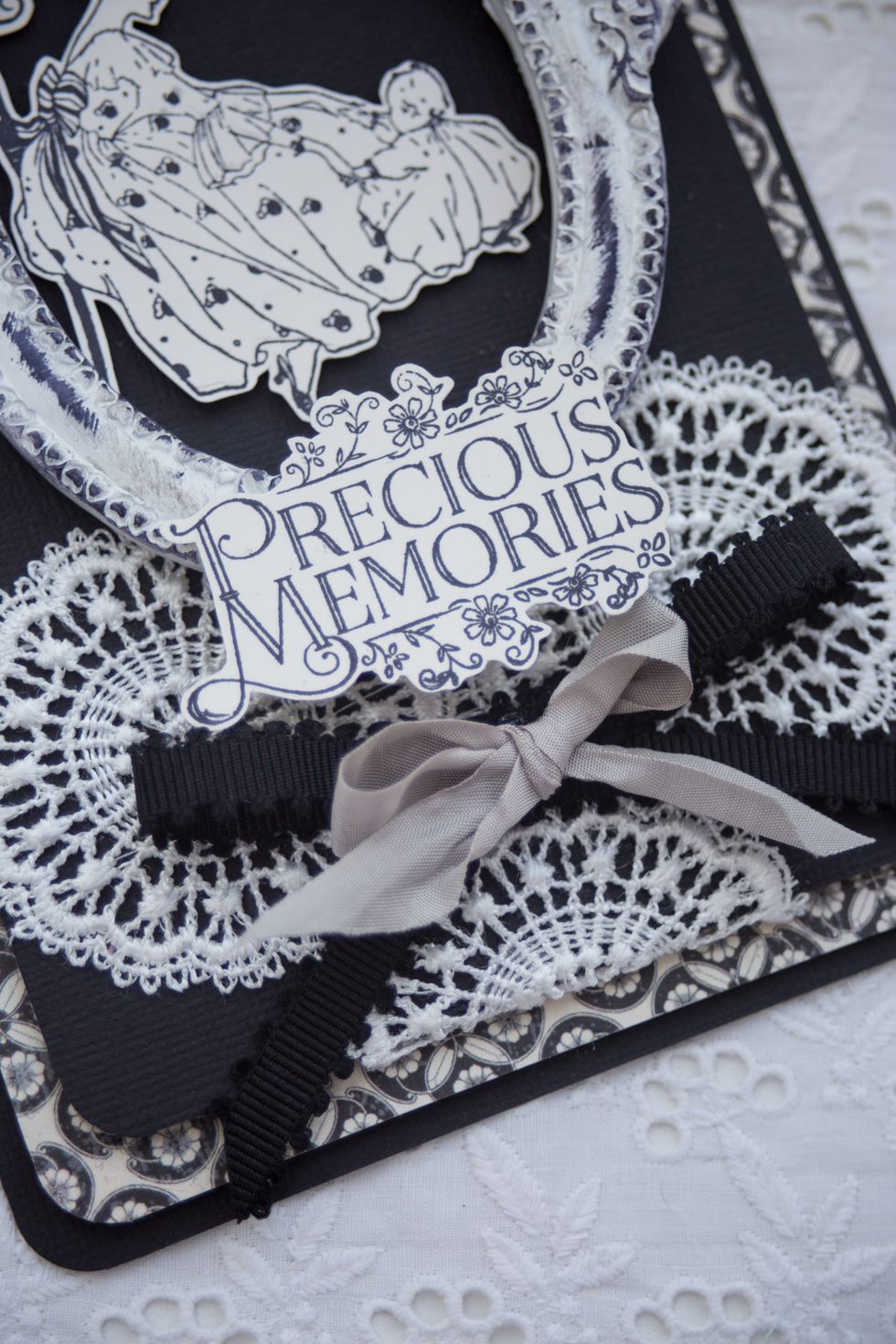 Add a bows! I like them!)) And perfect print - title.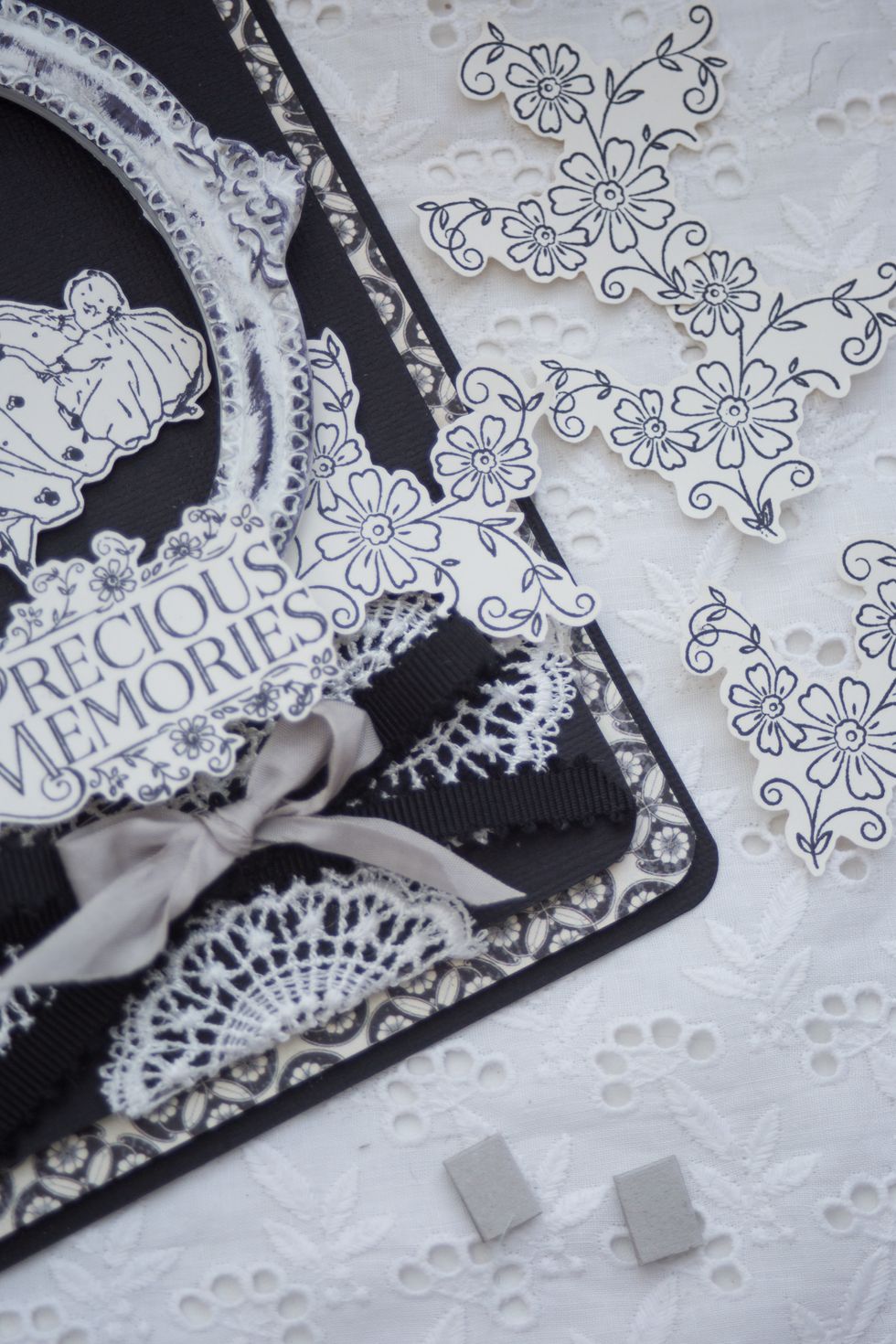 Add many many flower prints!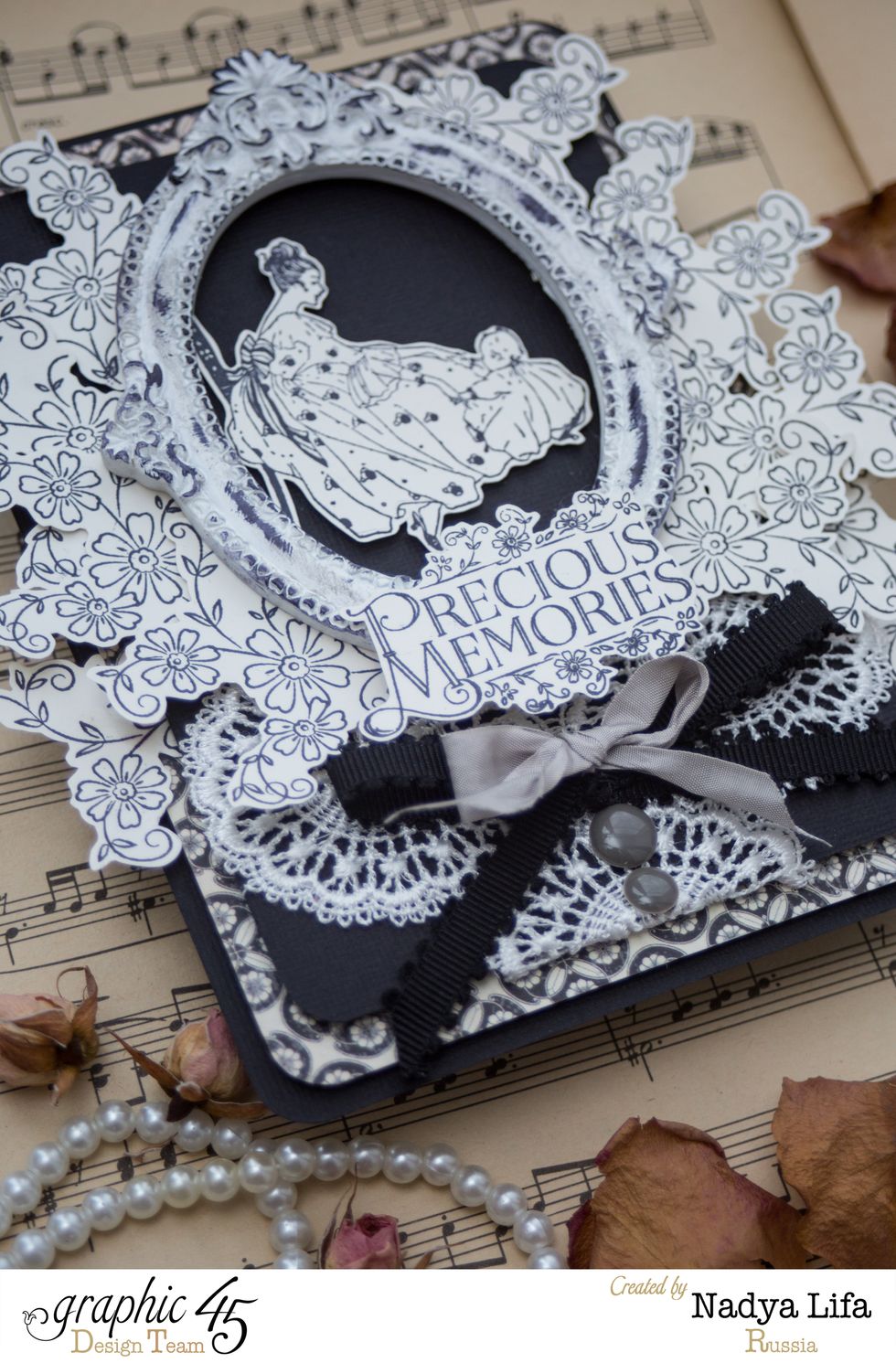 Have your perfect monochrome card! Have fun with amazing Graphic 45 stamps! They are absolutely beautiful and have best quality! Hugs!))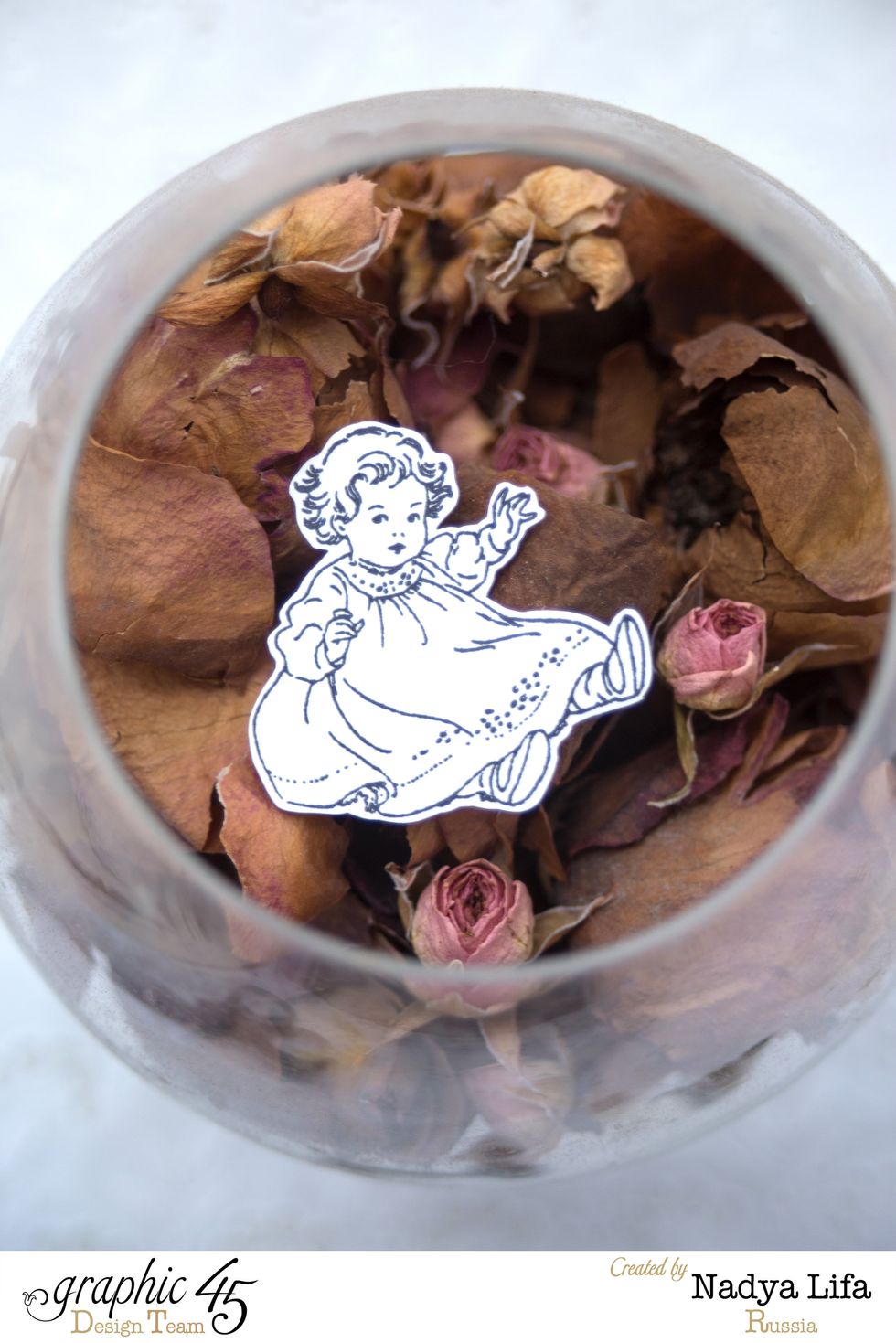 Bye-bye!)))
Cling Stamp G45 Precious Memories 1
Cling Stamp G45 Precious Memories 3
Ranger Arhival Ink
1.0 Sheet of Graphic 45 Times Nouveau Collection
Core`Dinations cardstock
Prima Shabby Chic resin
Prima lace
MME dots
Ribbons
Glue