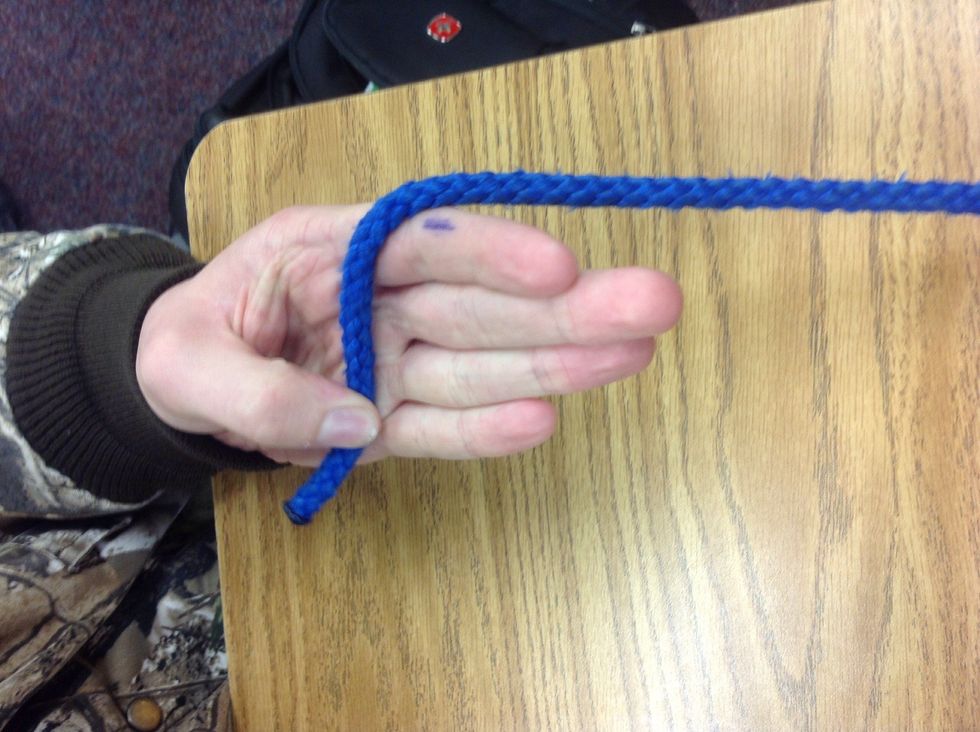 Take one of the ends of your rope with your non-dominant hand and fold it over the back of your hand.
Wrap the rope around your hand three times.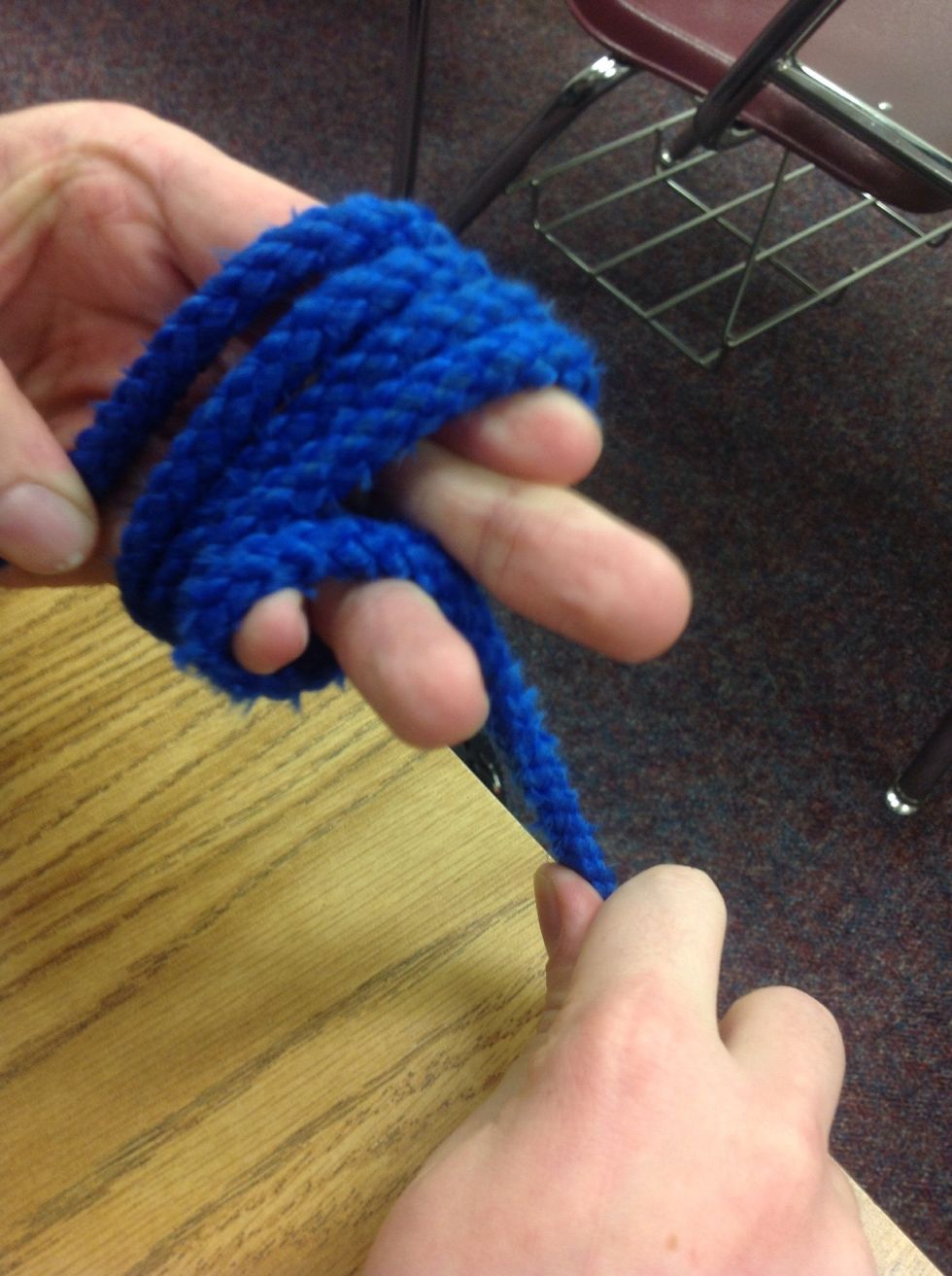 Take the rope and put it through your middle and ring finger.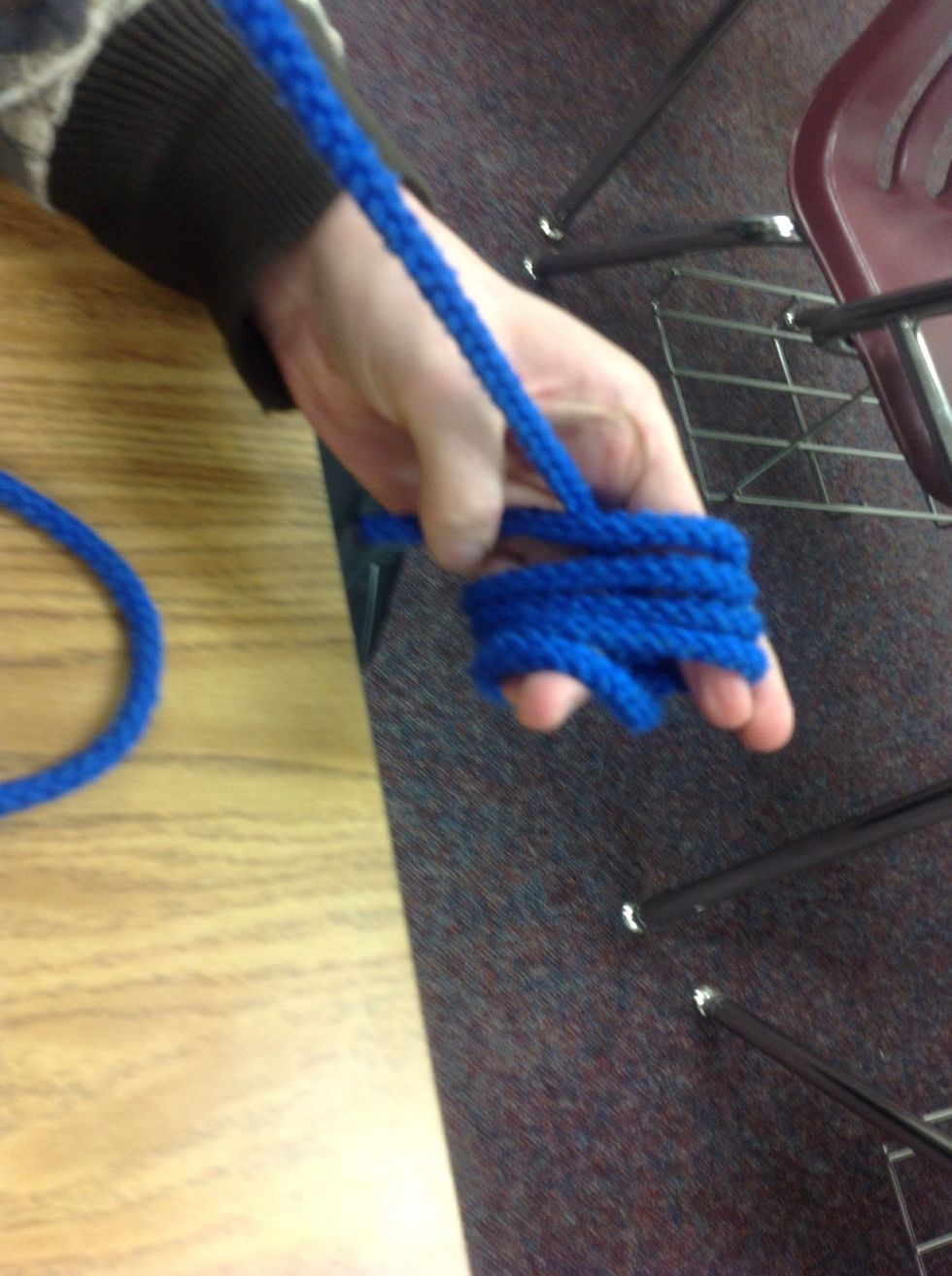 Wrap it around the back of your hand and pull it through the other side of your wrappings.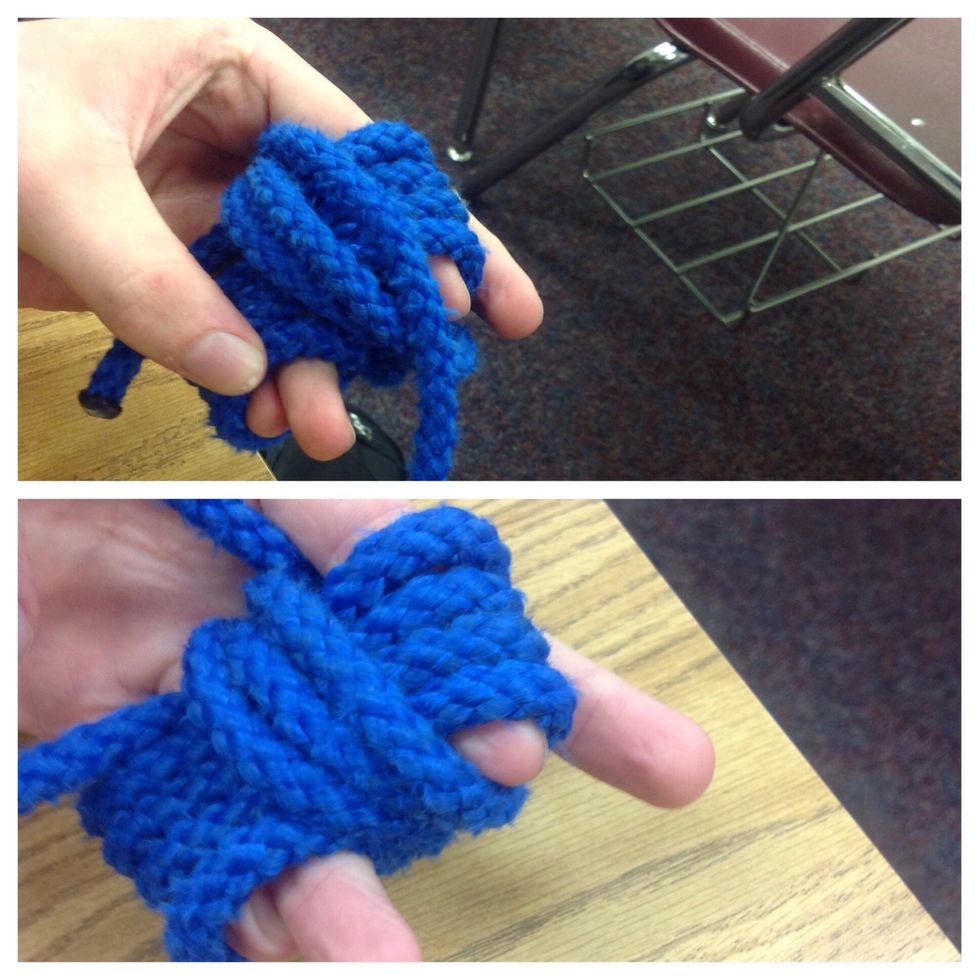 Wrap it around three times.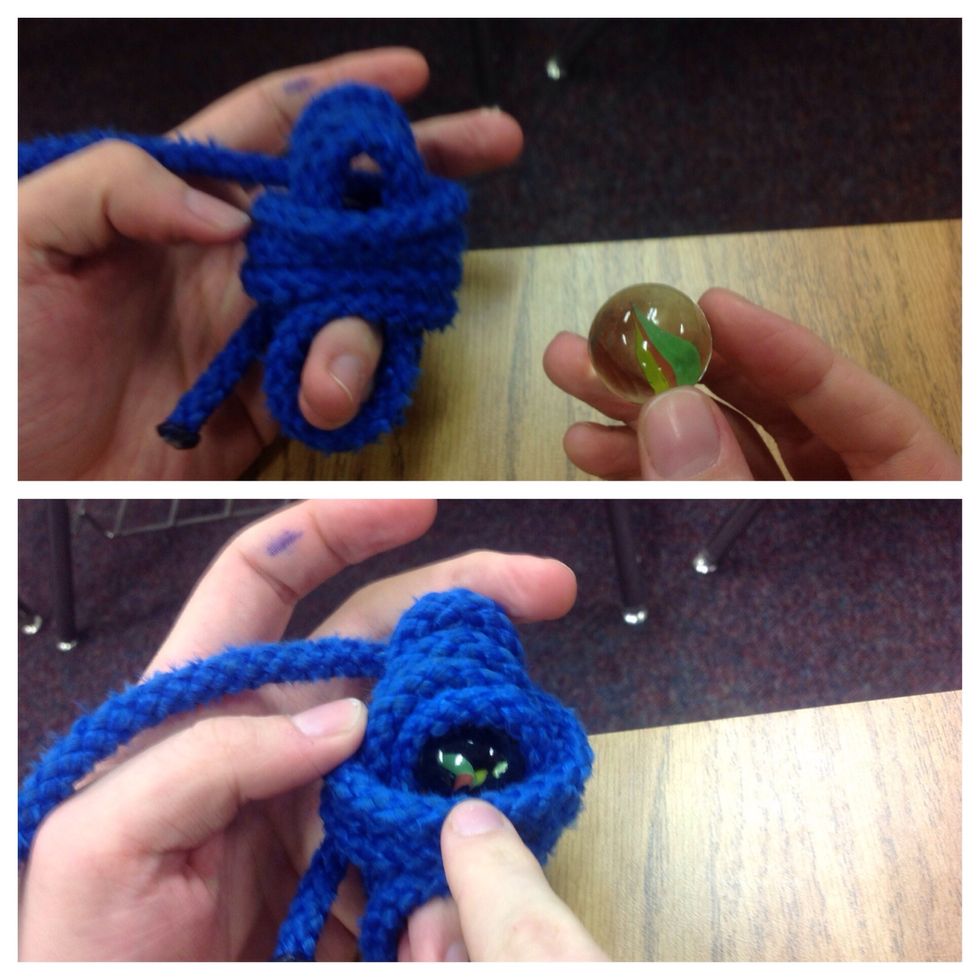 Put the marble it through the top hole.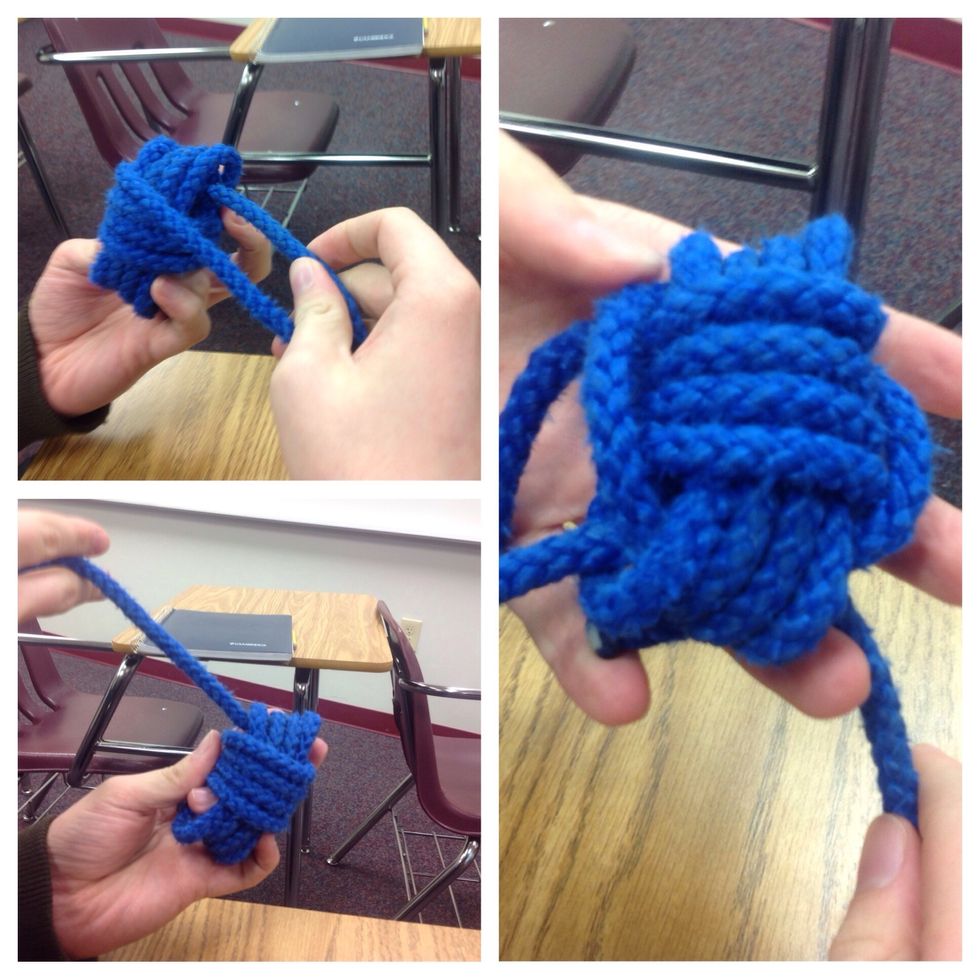 Push the marble down, slide your rope through and wrap it around three times and pull tight.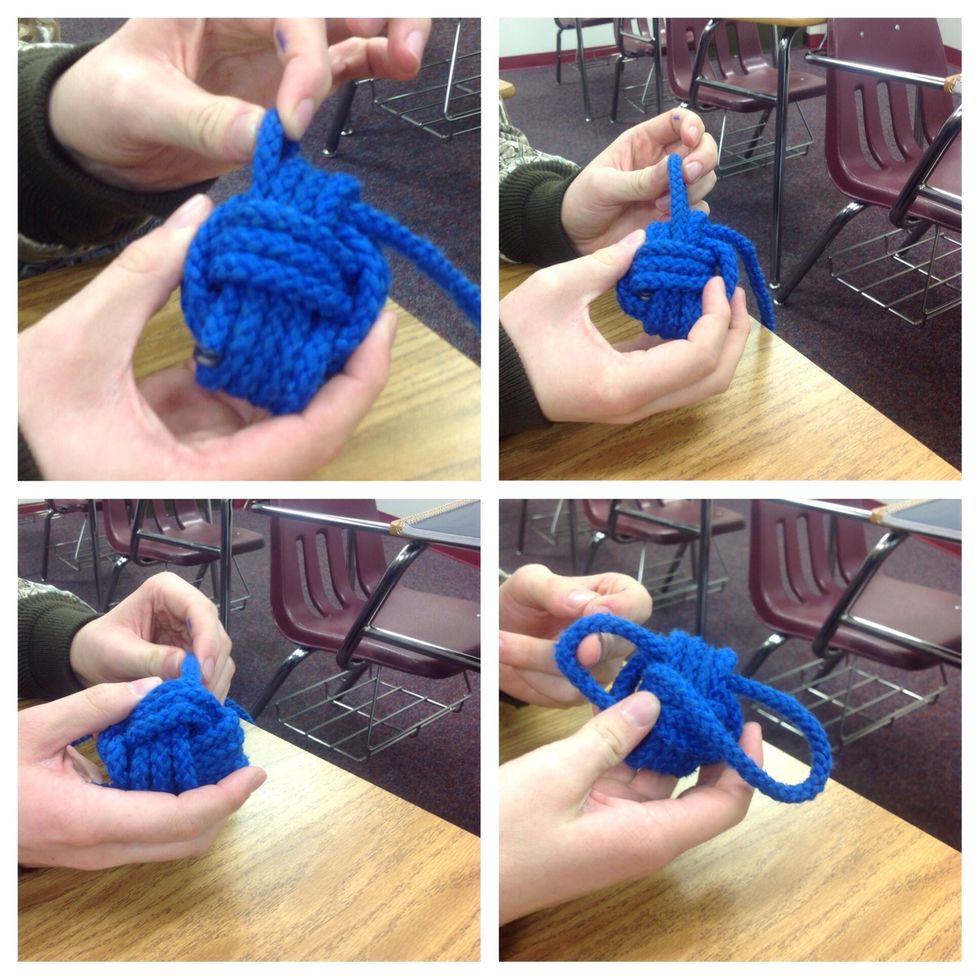 Go back and pull all lose rope till completely taut.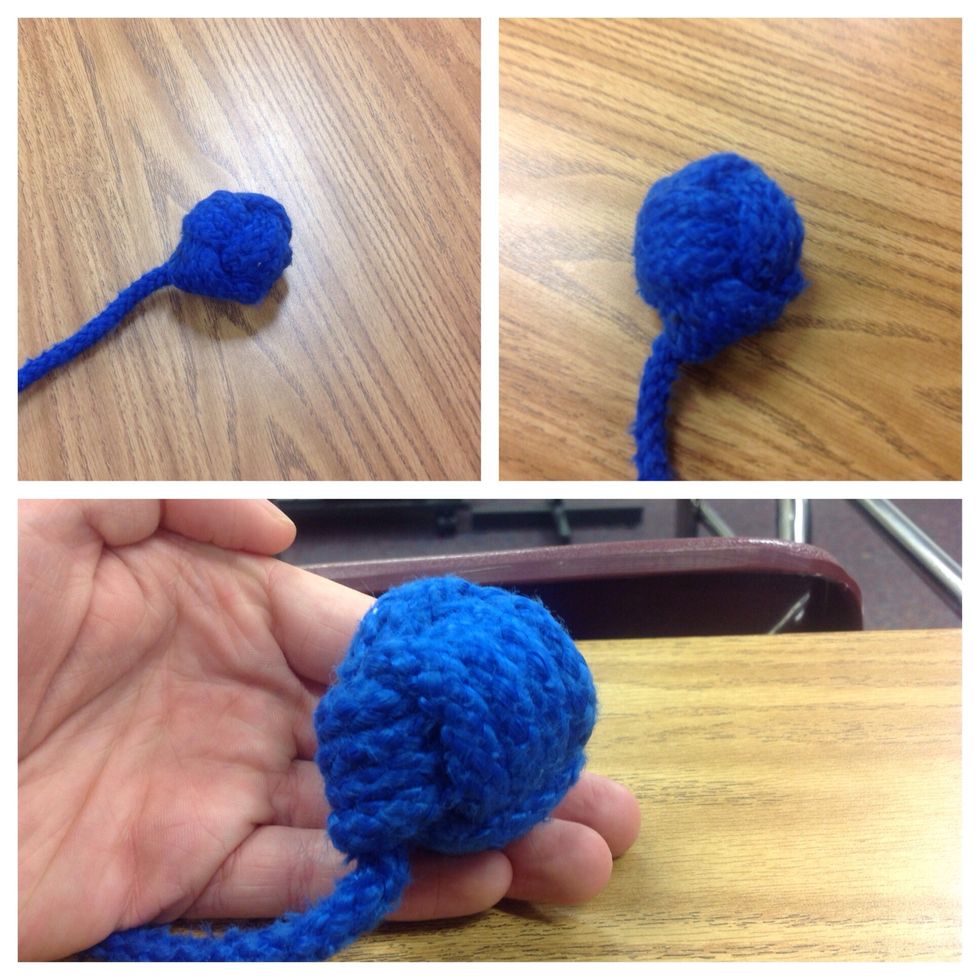 Here it is we have made a MONKEY FIST KNOT!!!
Audience- knot makers the ages of teen and up
A large marble or bouncy ball
1/4 A length of rope around two foot long
Patience