Using different materials, you can create a multimedia work!
14
Draw out your images with pencil. Think of your layout and where you'd like the images (before you draw). Stamp words on. Stamp Chinese Love symbol to fill in the space of your page.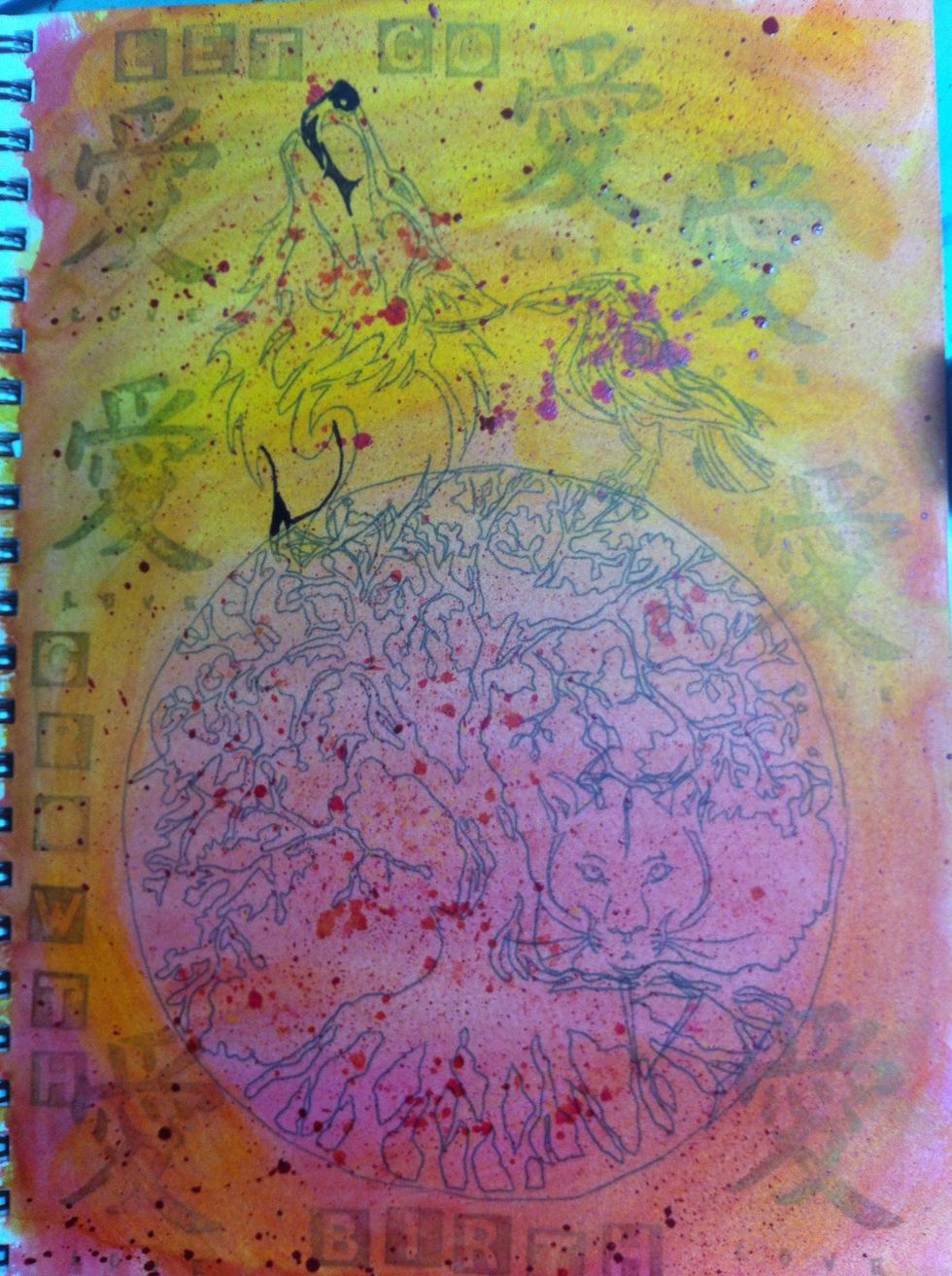 Using your paint, lay down your colors. Make sure the paint is thin for a transparent look. Here I used colors on the same side of the color wheel. Vary the colors & your placement by layering paint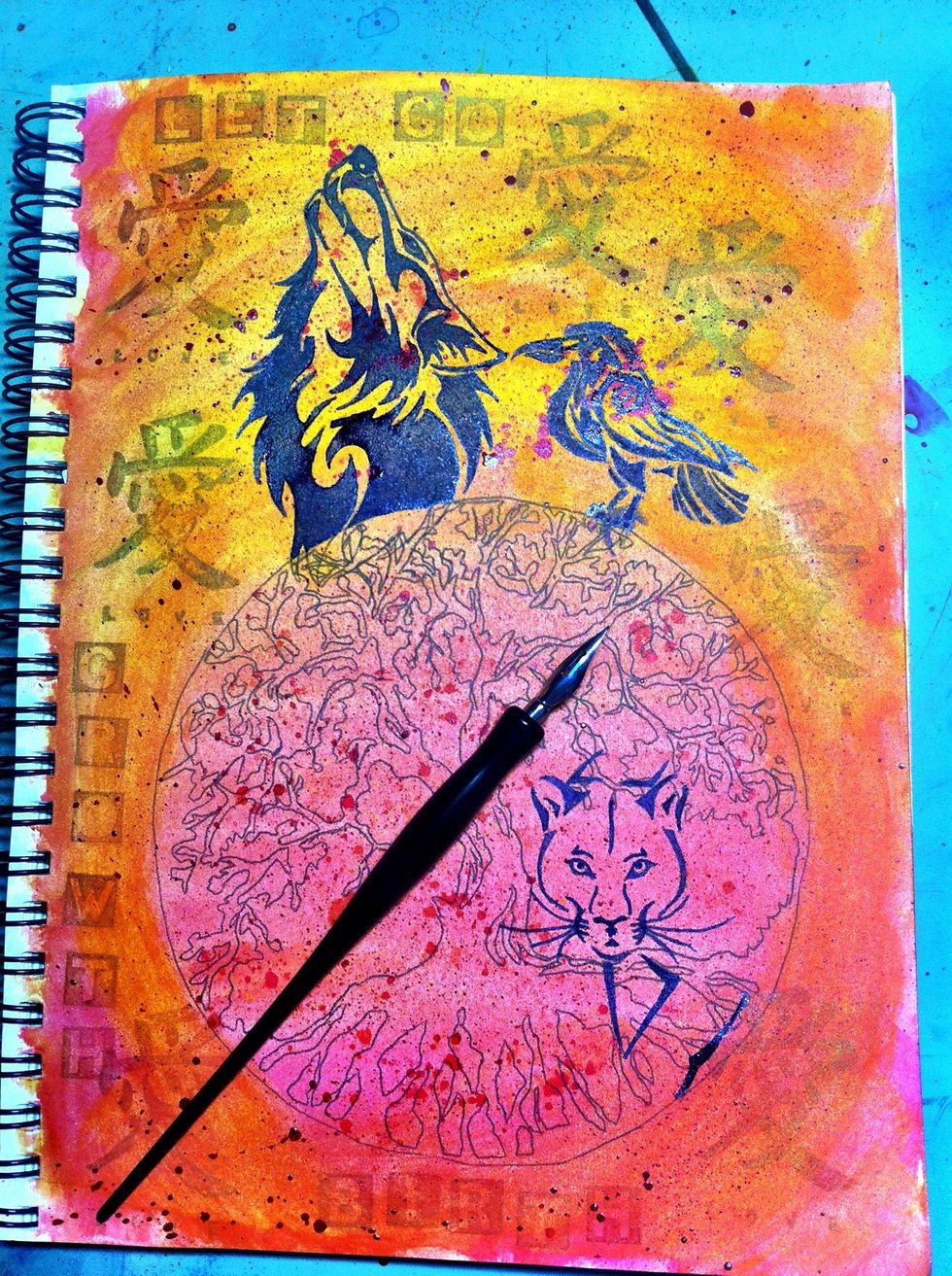 Using your stylus, nib and ink, start to color in your images. I used a purplely-blue as I wanted the ink to be muted against the background. I joined my images with lines to unite them visually.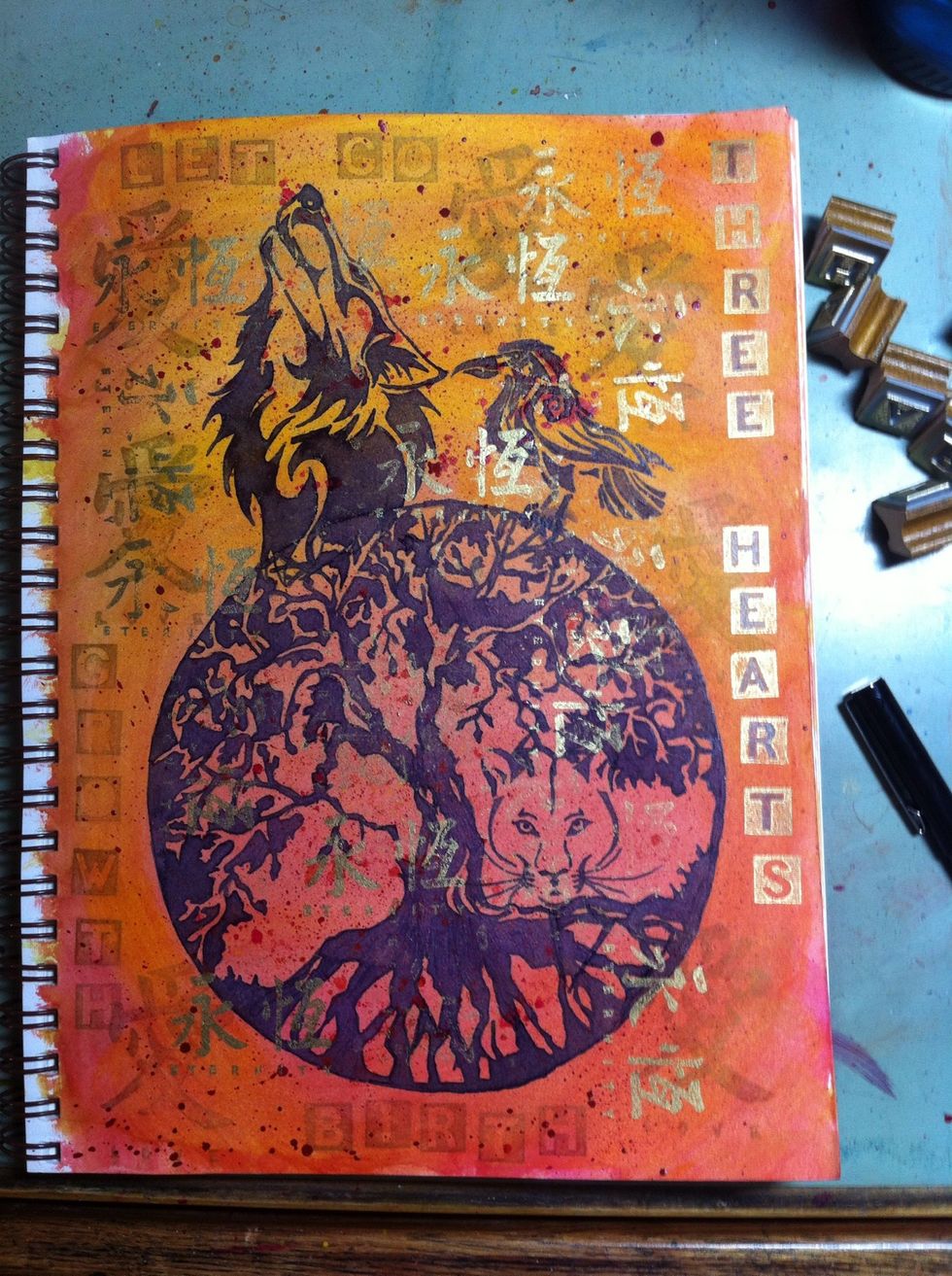 Once everything is inked in, I stamped more words and the Chinese symbol for eternity. I hope this helps you create your own multimedia work!! Have fun!!!
Brushes
1.0 Pencil sharpener
1.0 Pencil
Paint: i used Fluid acrylics
1.0 Ink
1.0 Stylus and nib
1.0 Stamps: letters
1.0 Stamps: love and eternity Chinese symbols