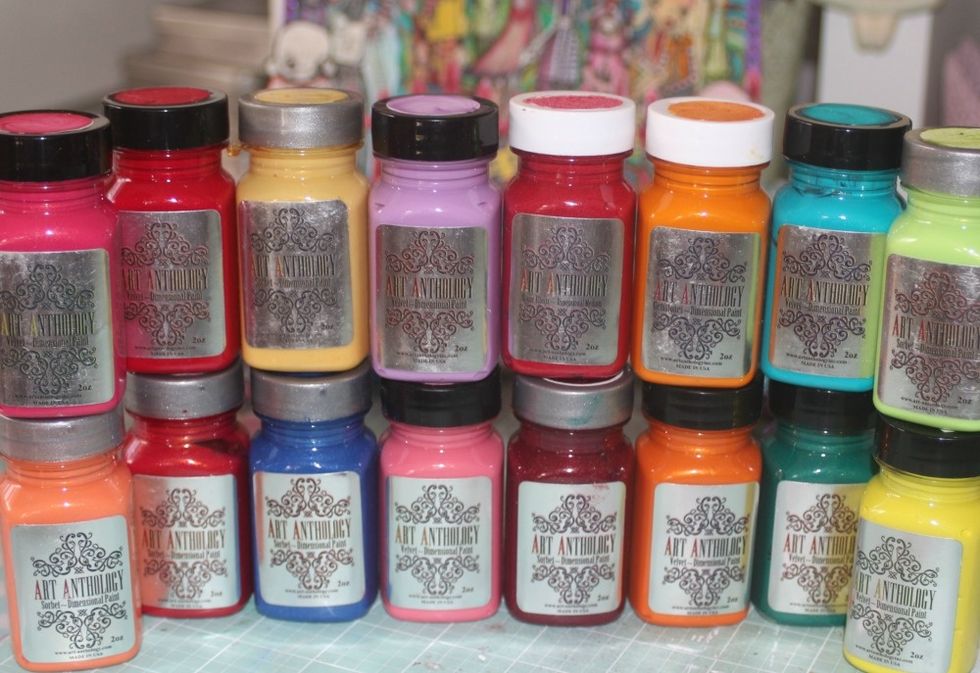 Here are all the paints that you will need. I've used them as they are but also mixed them together and thickened some with Gesso for texture.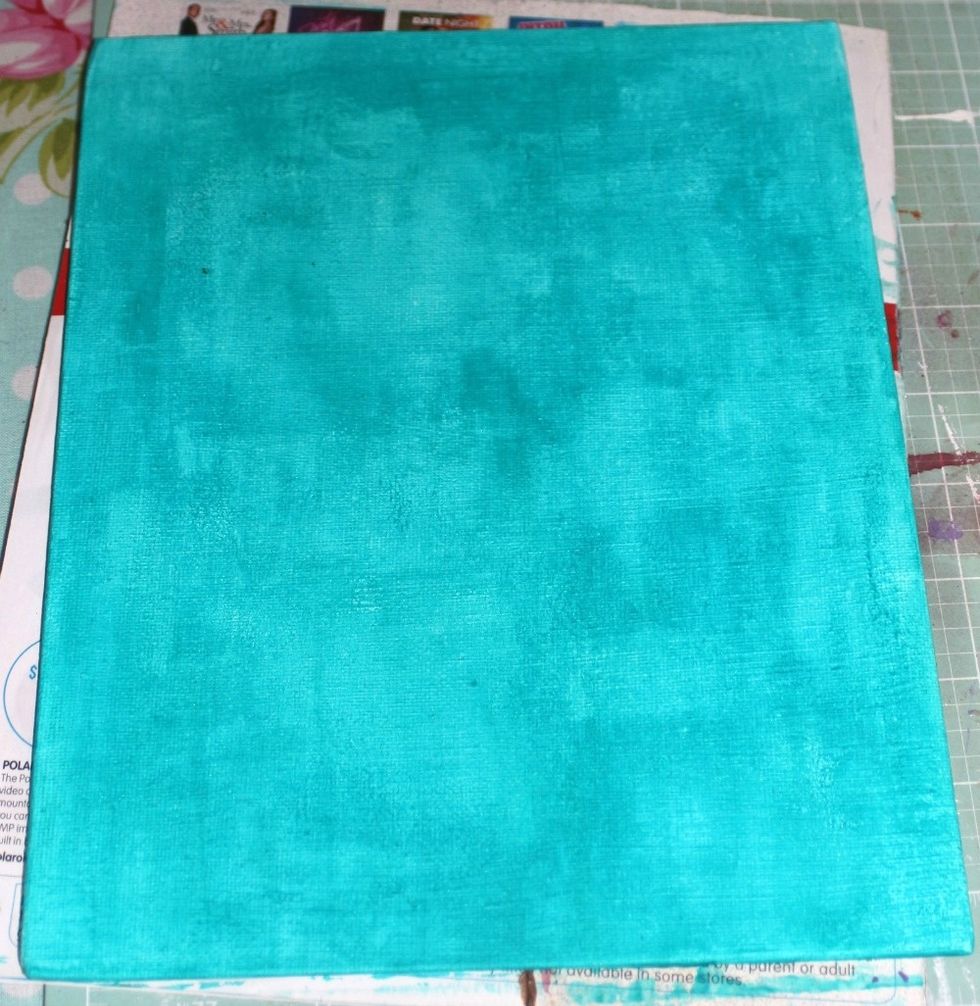 I painted my canvas board with Velvet dimensional paint in Teal. I like to use my brayer and a brush to get a bit of texture.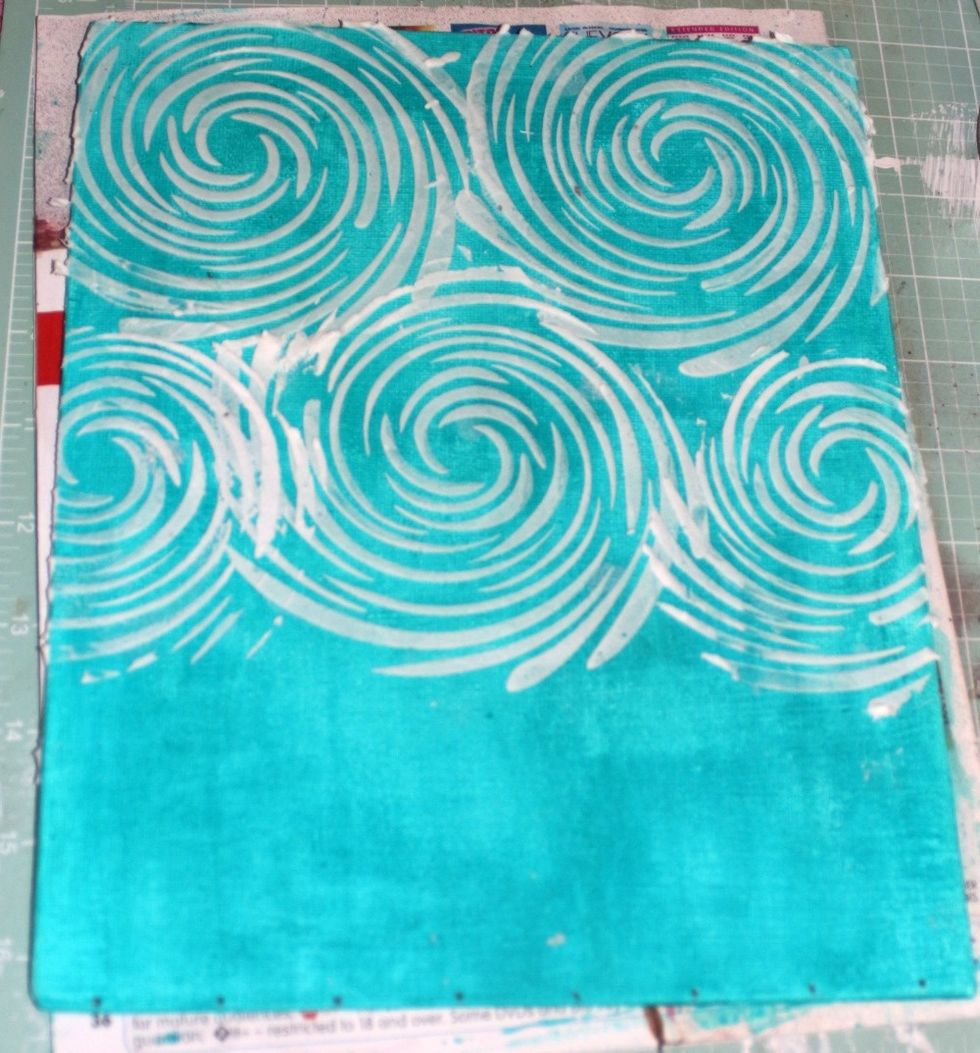 I used the swirl stencil and Stucco to add loads of texture to the top of my board.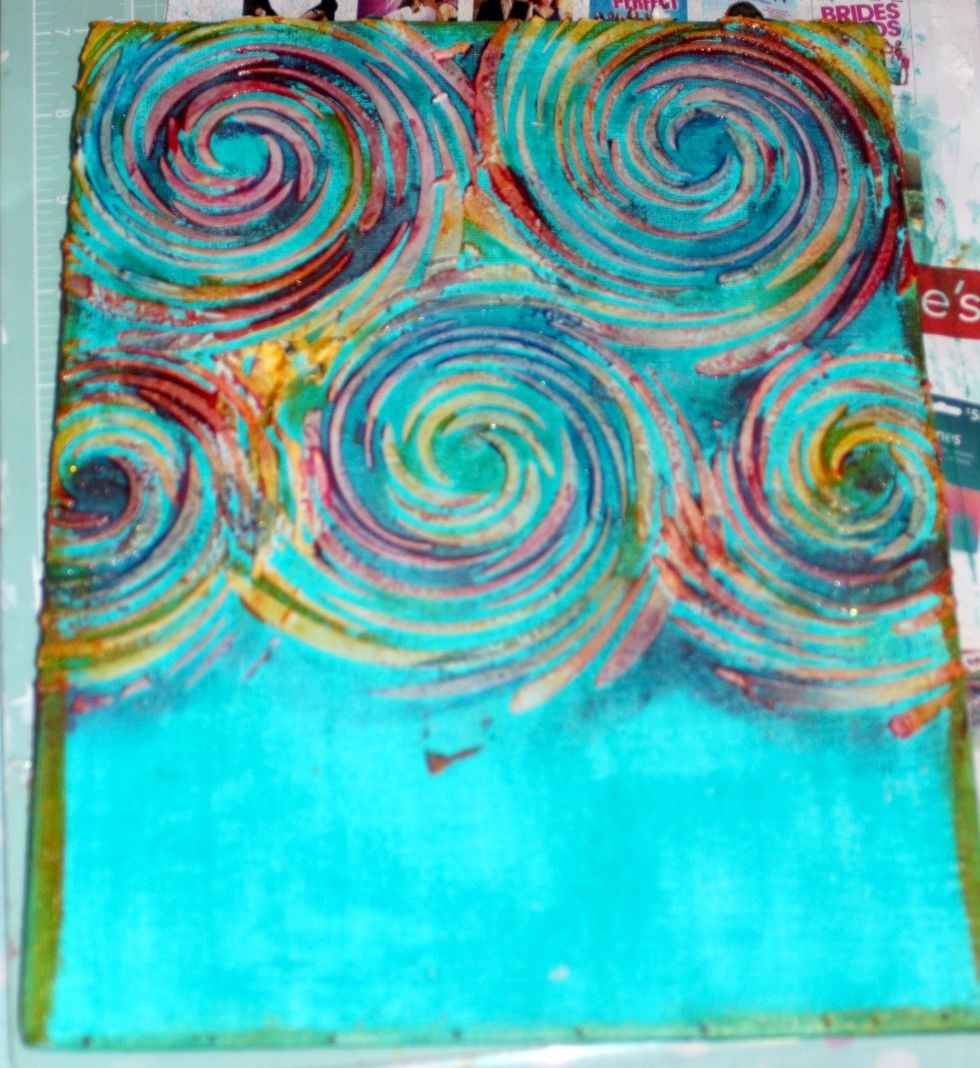 Using a combination of all the colours, start to paint onto the Stucco.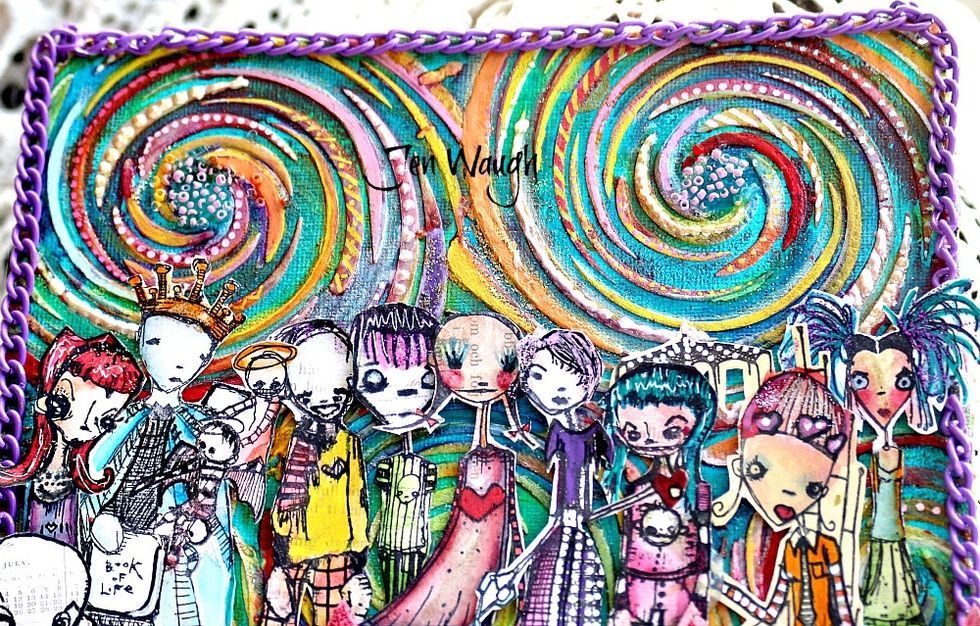 As you can see from this image I added some micro beads, and doodling over the dried paint. I then went on to stamp my people onto scrapbook paper. Using all the paints I added colour and features.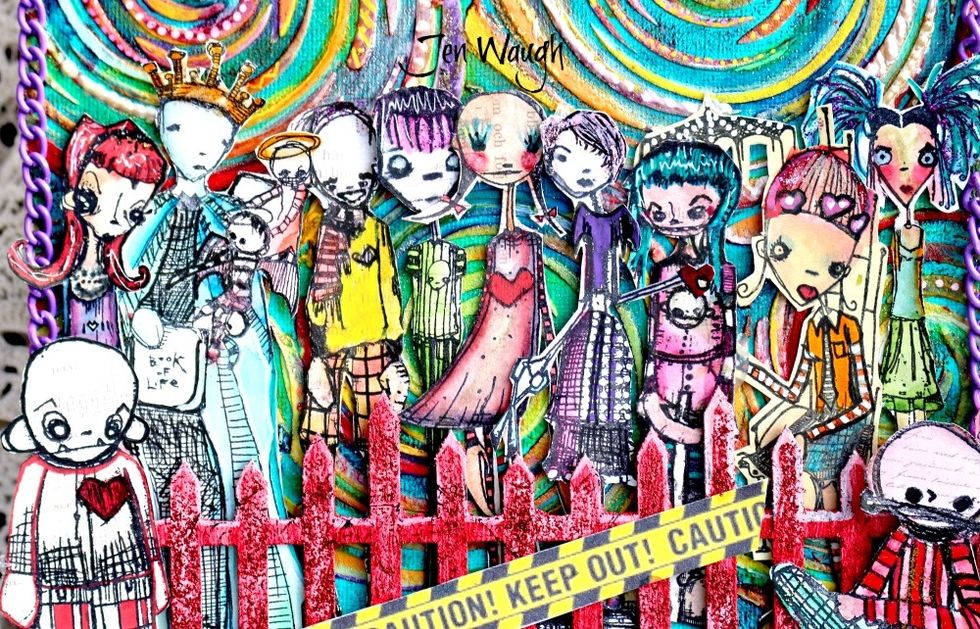 I thinned my paints down with water to shade the images. I also added some doodling with my journalling pens.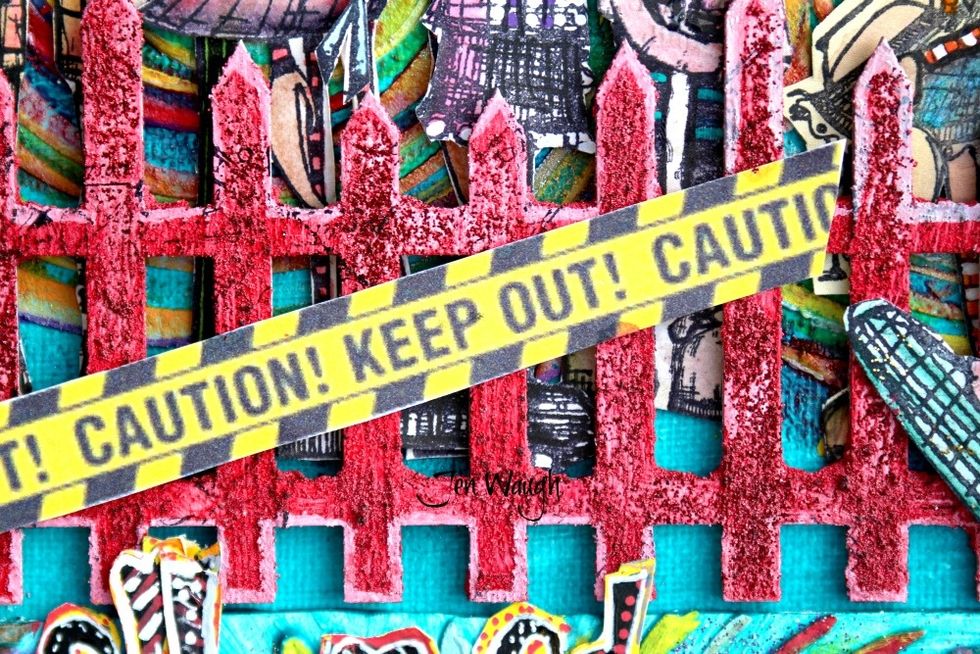 I painted my chipboard fence with Stone effects dimensional medium in Brick. Using a script stamp and black ink, I added some interest. I printed the banner from the Internet.

Sorry for the poor photo quality on this one! Using my alphabet stamp I created my title. I don't have a steady hand so it turned out a bit wonky which I like :-).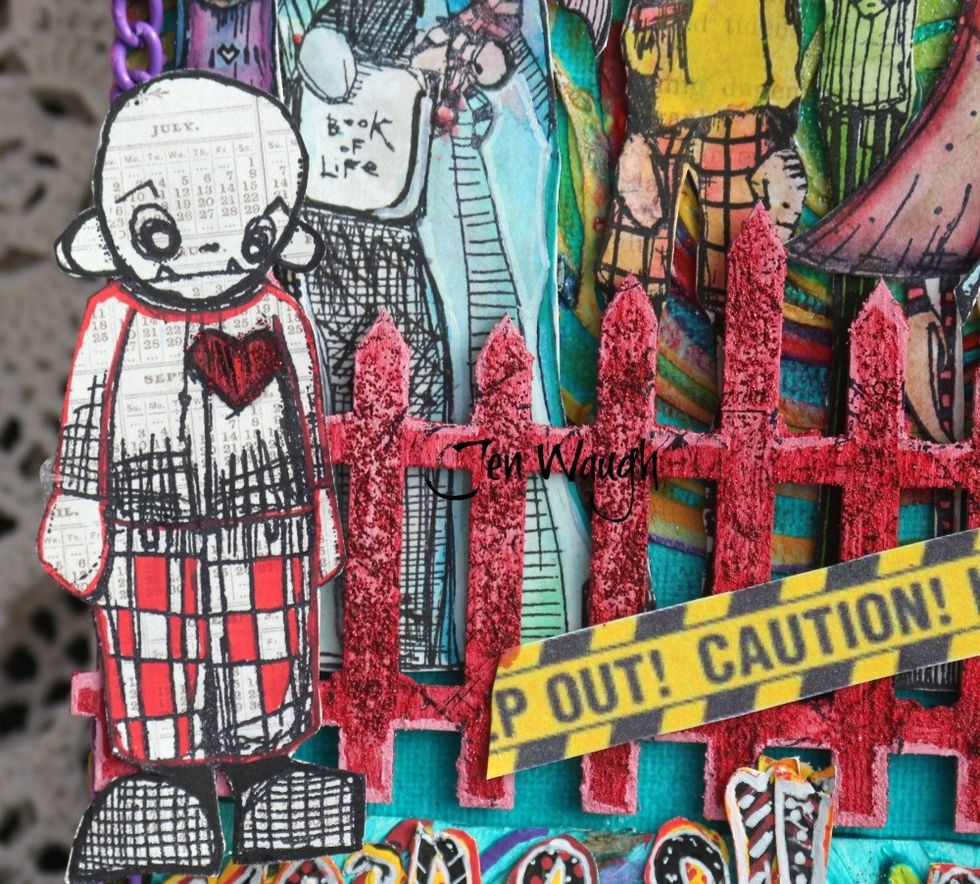 A better photo of the fence and one of my little people.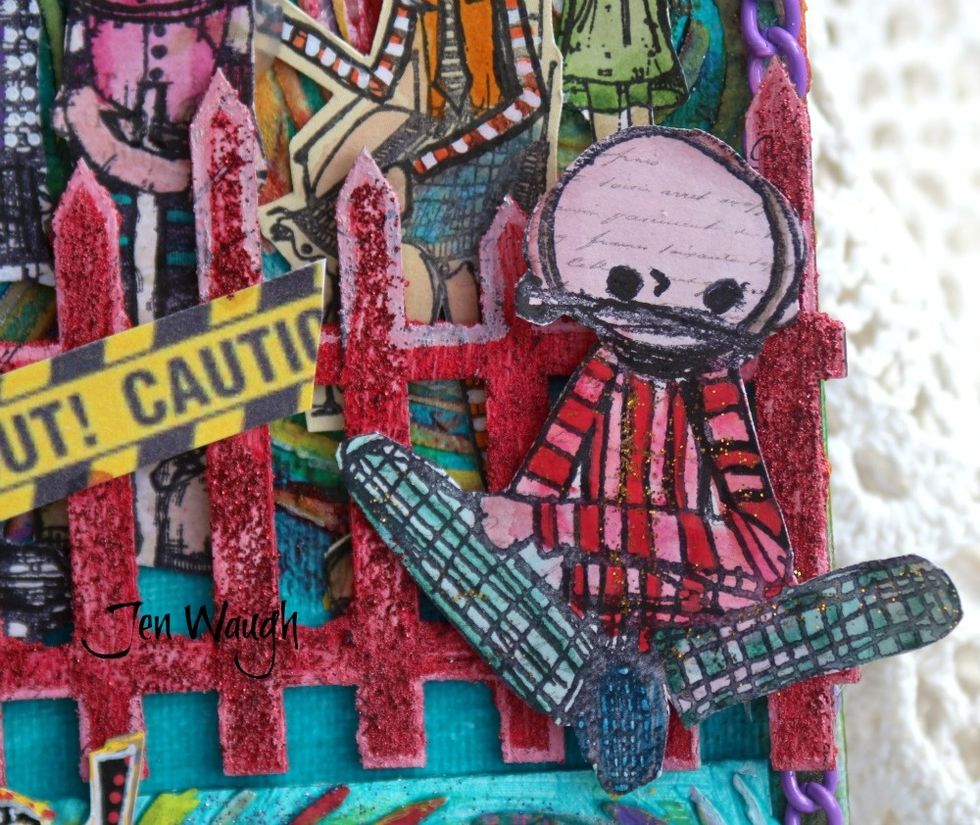 I added glitter everywhere.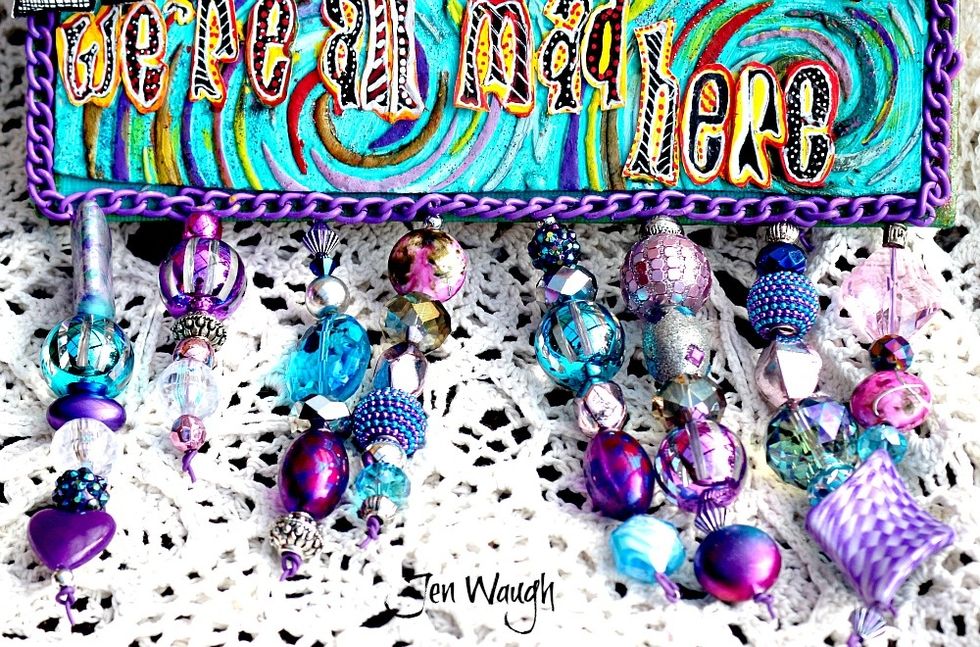 To finish it off I added chain around the edges. I used a hole punch and threaded through some jewellery wire and added some beading to create a psychedelic effect.
My house isn't blessed with good light, so not a great photo but it gives you an idea of the hanging on the wall.
All done :-).
The creator of this guide has not included tools
Art Anthology
Art Anthology is a manufacturer of dimensional mediums.\n\nCome chat with us in our Facebook Group: Art Anthology Adventures in Art