How to create a mixed media canvas using minx
Create a Mixed Media Canvas Using Minx
25
Start adding Minx inks to the resign flames starting with the the lightest color first.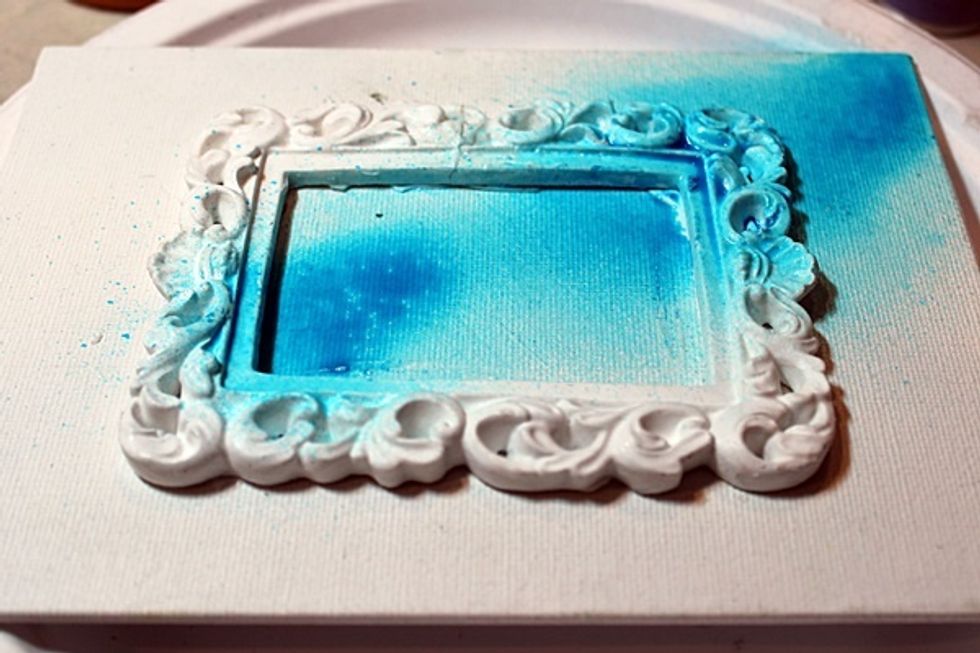 After attaching the frame to the board canvas start applying colorations randomly.
Continue to add color until the canvas is covered.
After the canvas is dry, add a bit of shimmer with some random drops of Minx Inks.
Once all the pieces are dry assemble the canvas.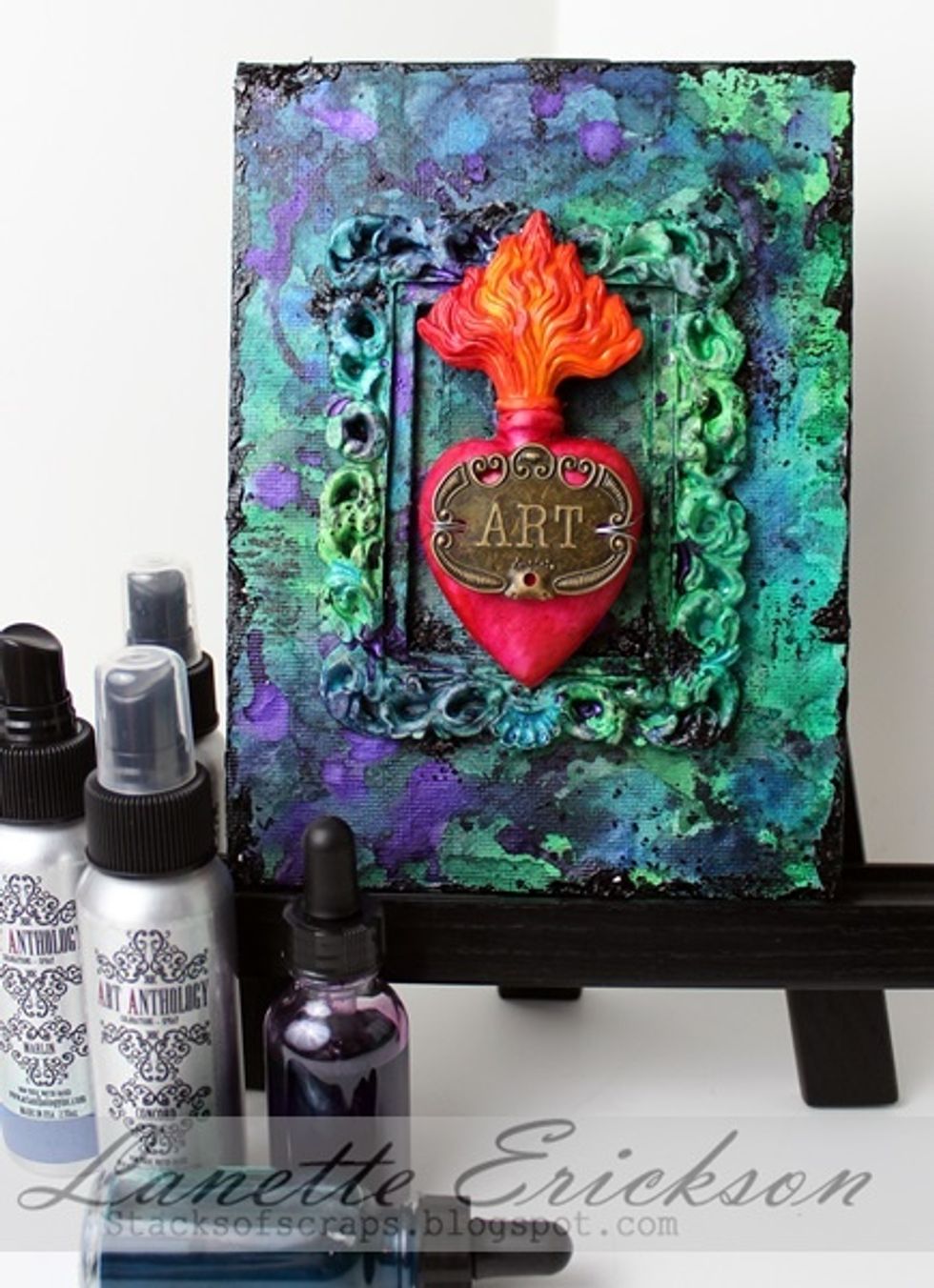 And there you have it a canvas packed full of intense color!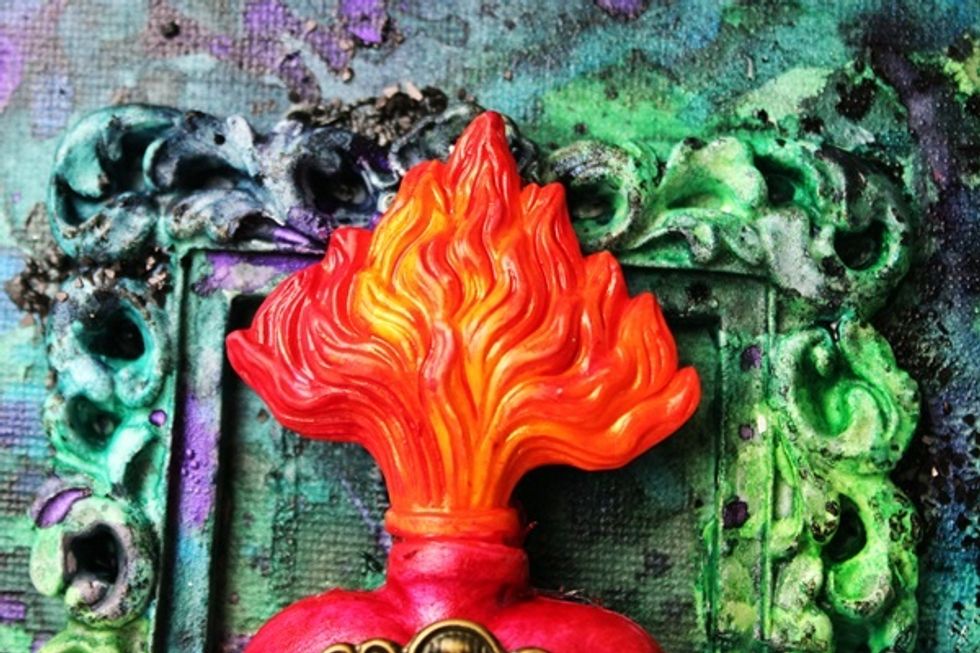 Just look at that beautiful color mix!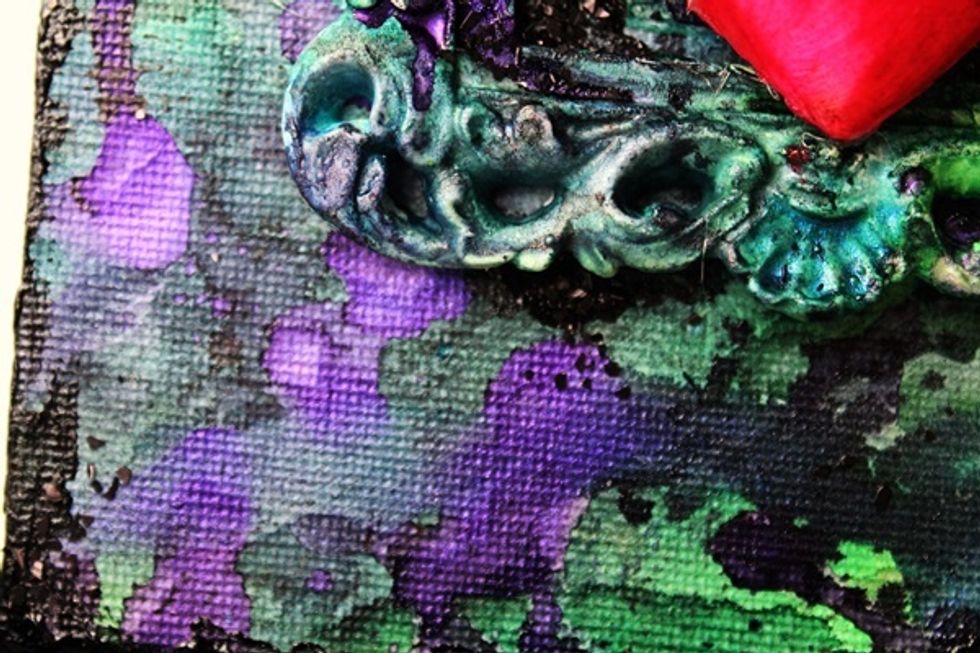 And the shimmer is so stunning!
Thank you so much for stopping by today ! I hope that you are inspired to play with some INK!
Art Anthology Colorations -Concord
Art Anthology Colorations -Granny Smith
Art Anthology Colorations- Marlin
Art Anthology Colorations- Siesta Key
Art Anthology Colorations- Raider
Cracked Stencil
Soliloquy Stencil
Art Anthology Minx- Radiance
Art Anthology Minx -Allure
Art Anthology Minx -Midnight
Art Anthology Minx- majestic
Art Anthology Minx -Enchanting
Art Anthology Minx- Stargazer
Art Anthology Minx - Indulgence
Board Canvas prepped with Gesso
Misc Craft Frame Prepped with gesso
Resign Pieces -Used Prima
Art Anthology Sorbet- Black Tuxedo
Art Anthology
Art Anthology is a manufacturer of dimensional mediums.\n\nCome chat with us in our Facebook Group: Art Anthology Adventures in Art