How to create a mixed media canvas by susanne rose
Create a Mixed Media Canvas by Susanne Rose
22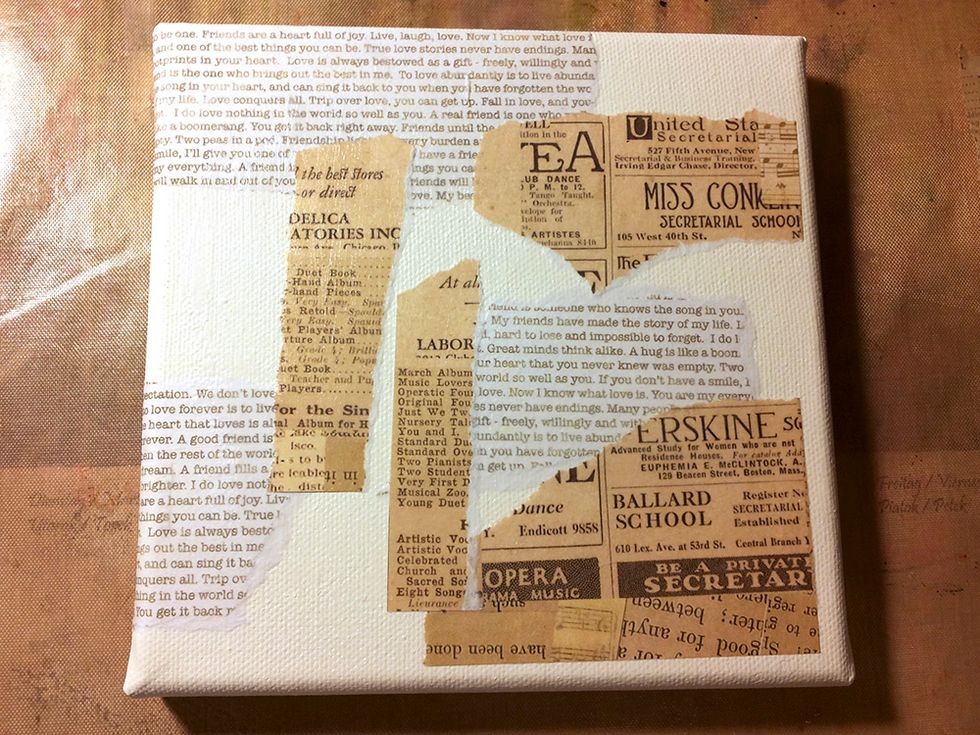 Prepare your canvas with some design papers using Gel Medium.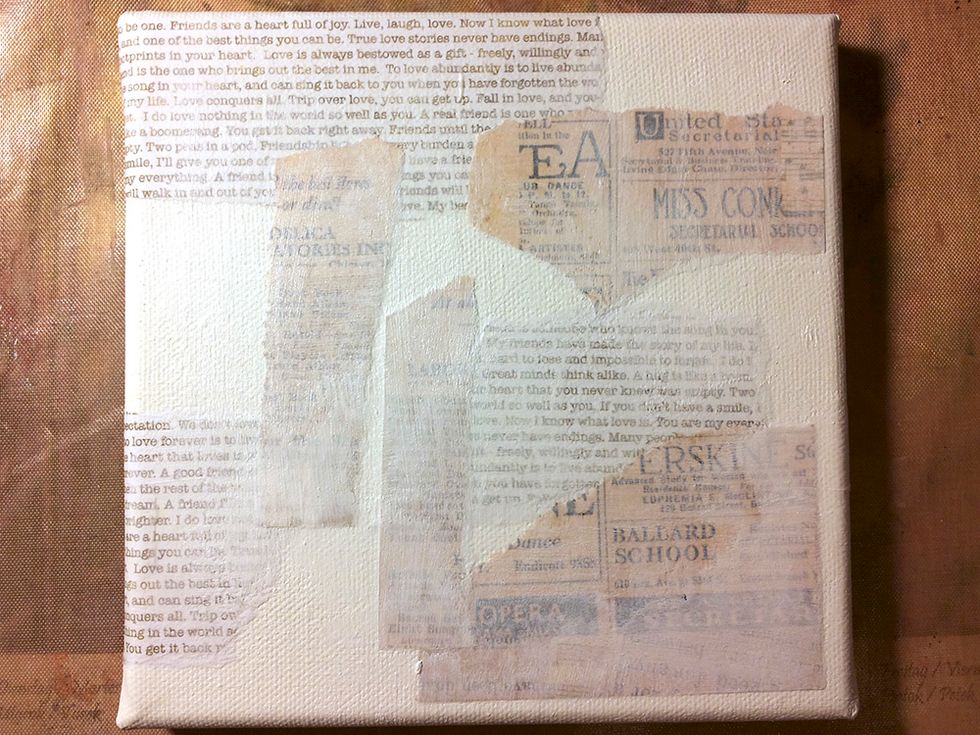 Add one or two layers of Gesso.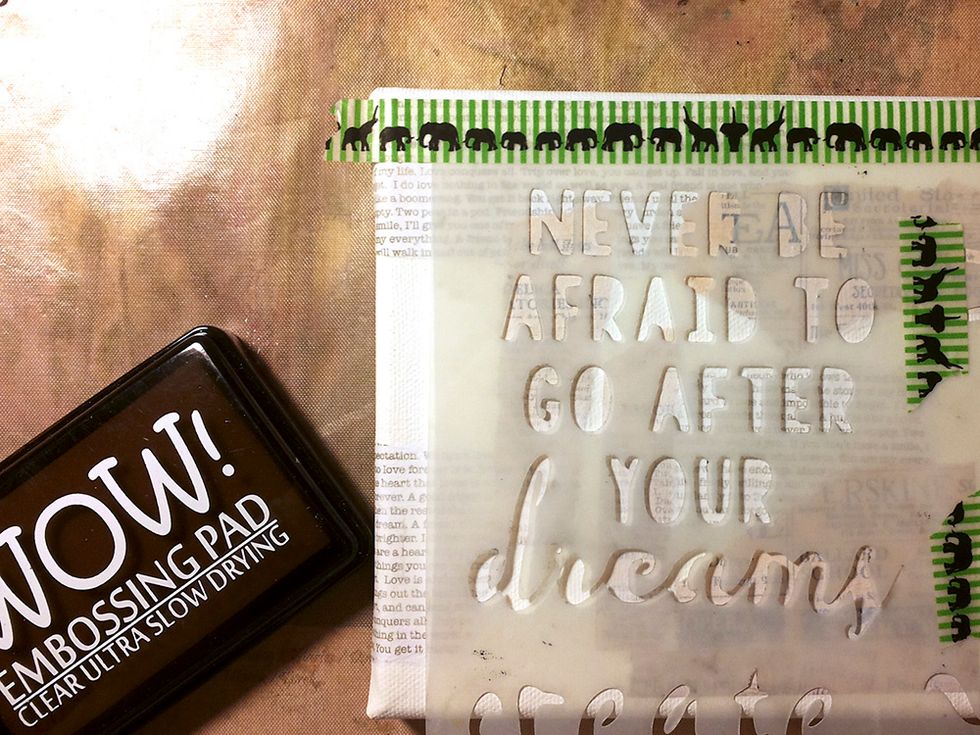 Use a stencil together with Embossing Ink on your dry background and emboss it with clear powder.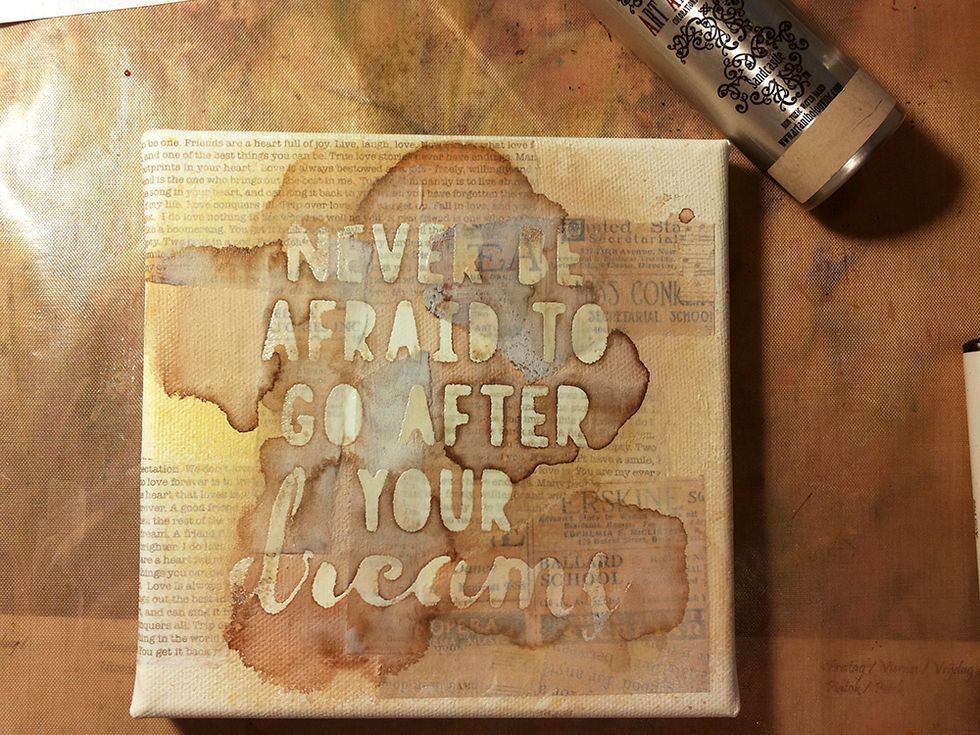 Add a few layers of color with the Art Anthology "Sandcastle" Colorations Spray.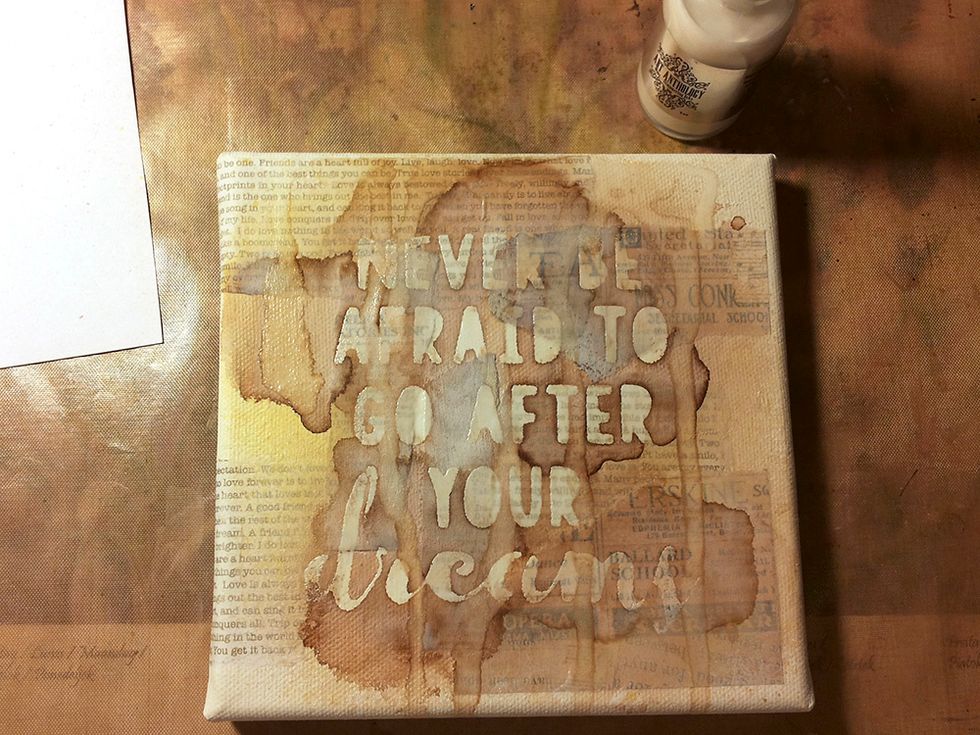 Add some drops of Art Anthology "Immaculate" Minx.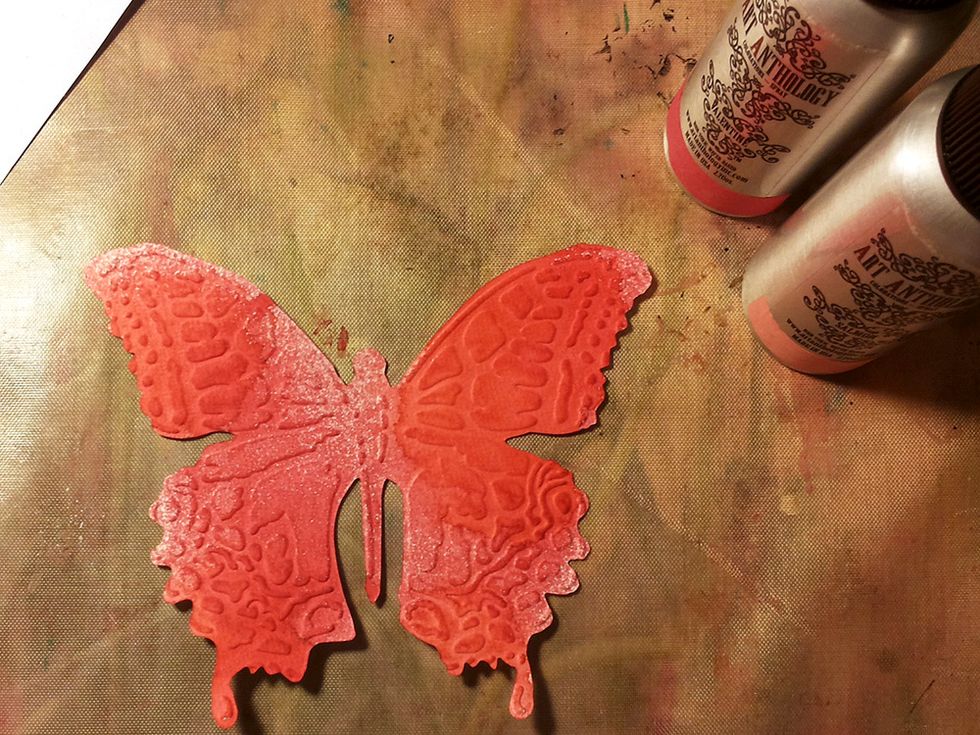 Prepare the butterfly with Art Anthology Colorations Spray "Valentine" and "Salmon".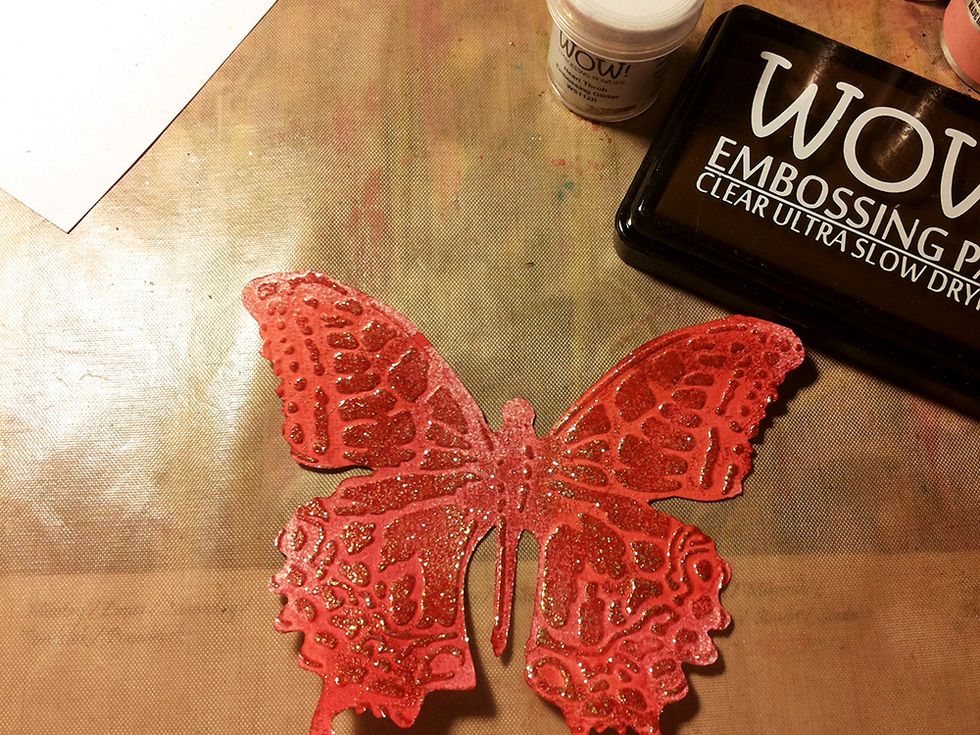 Wipe the Embossing Pad slightly over the textured butterfly and use WOW! Heart Throb Glitter.
Color the body of your butterfly with a watercolor crayon.
Paint the edges of the canvas with Art Anthology Velvet "Tuxedo".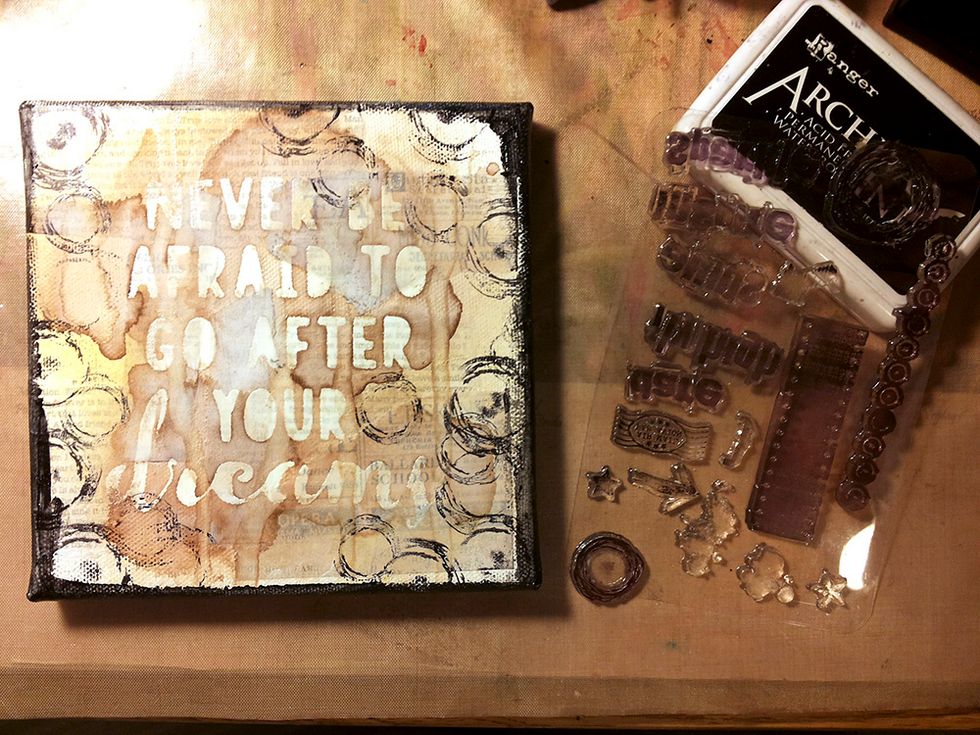 Add some stamping with permanent black ink.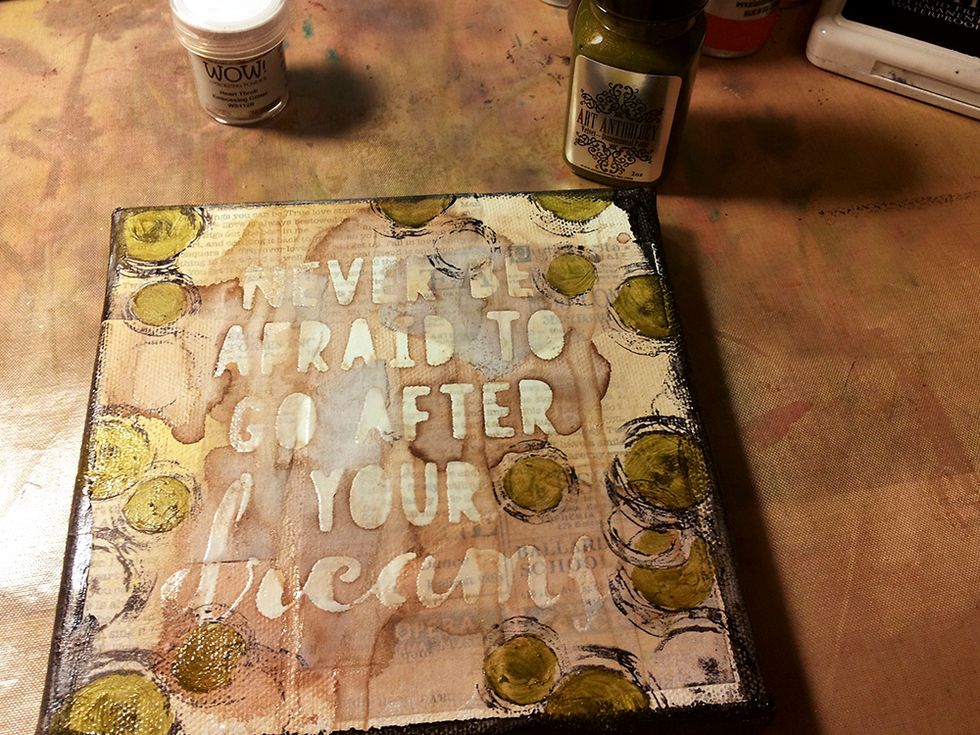 Paint some of the stamped circles with the Art Anthology Velvet "Basil".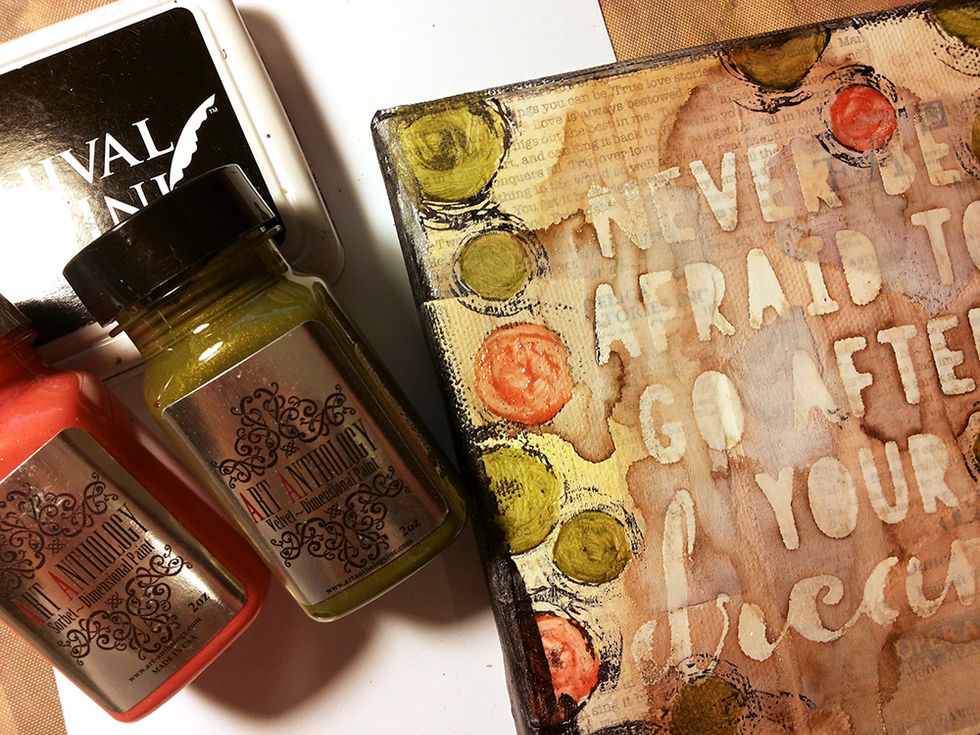 And some of them with the Art Anthology Sorbet "Coral".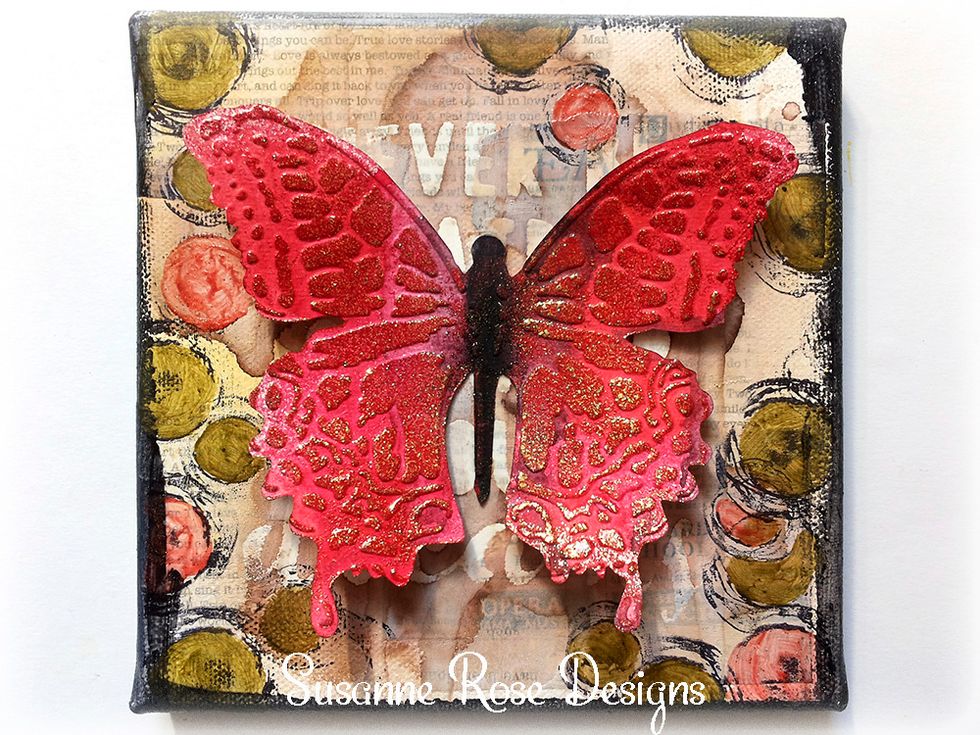 Put everything together!!!
The creator of this guide has not included tools
Art Anthology
Art Anthology is a manufacturer of dimensional mediums.\n\nCome chat with us in our Facebook Group: Art Anthology Adventures in Art