How to create a mixed media canvas by susanne rose
Create a Mixed Media Canvas by Susanne Rose
21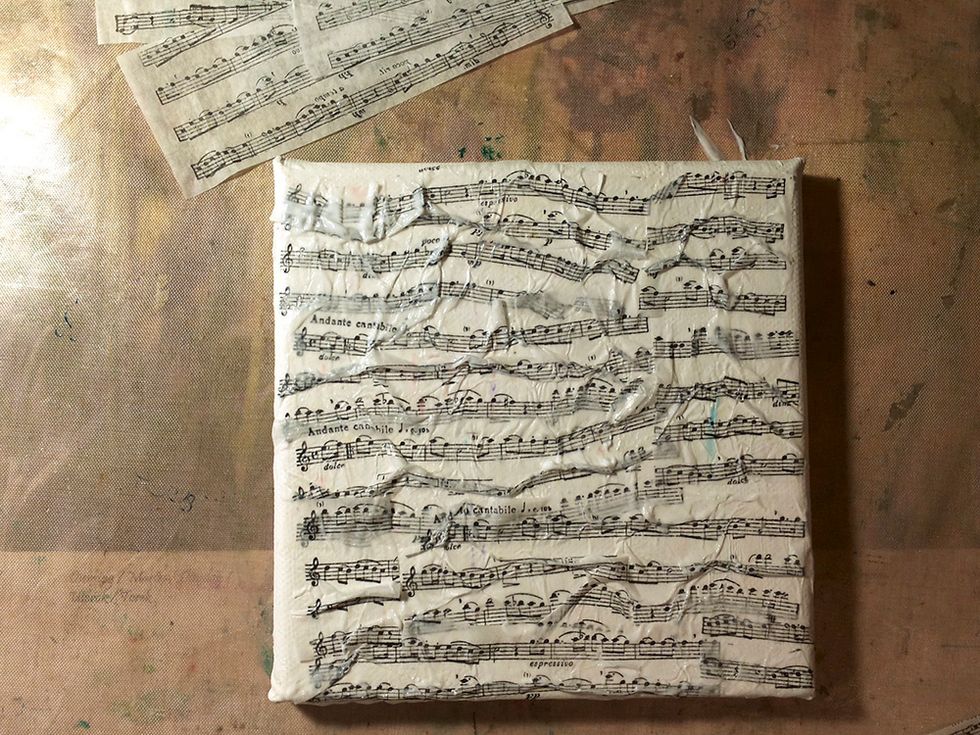 Cut the tissue paper into strips and adhere it with Gel Medium to the canvas. Add some texture by wrinkling the paper.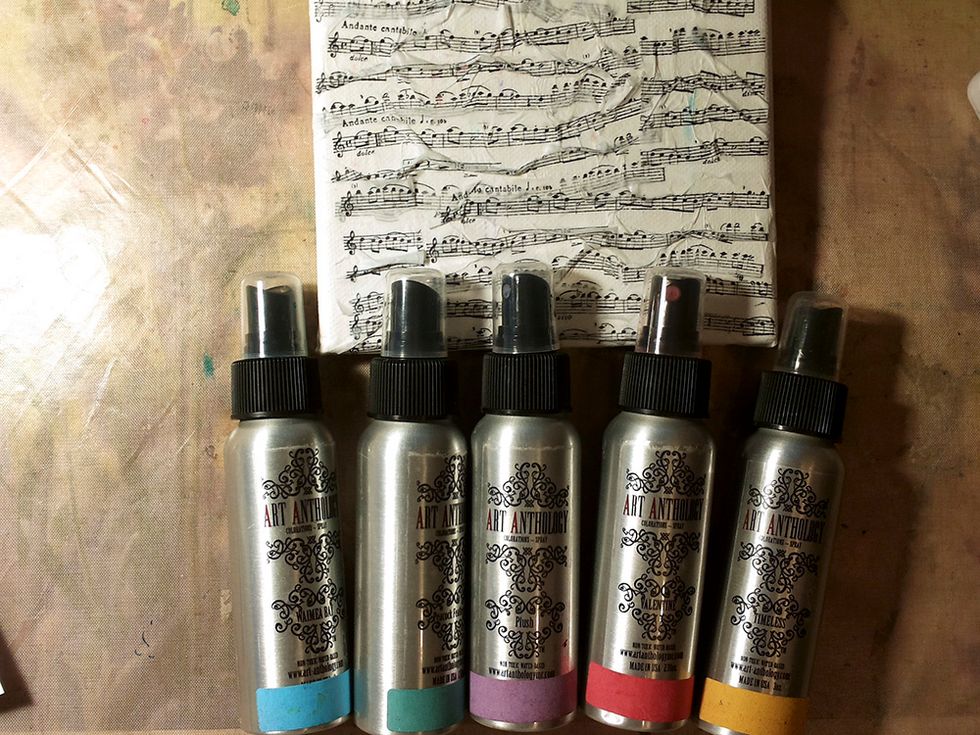 Add the first layer of color with Art Anthology coloration sprays: Timeless, Valentine, Plush, Peacock Feathers, Waimea Bay.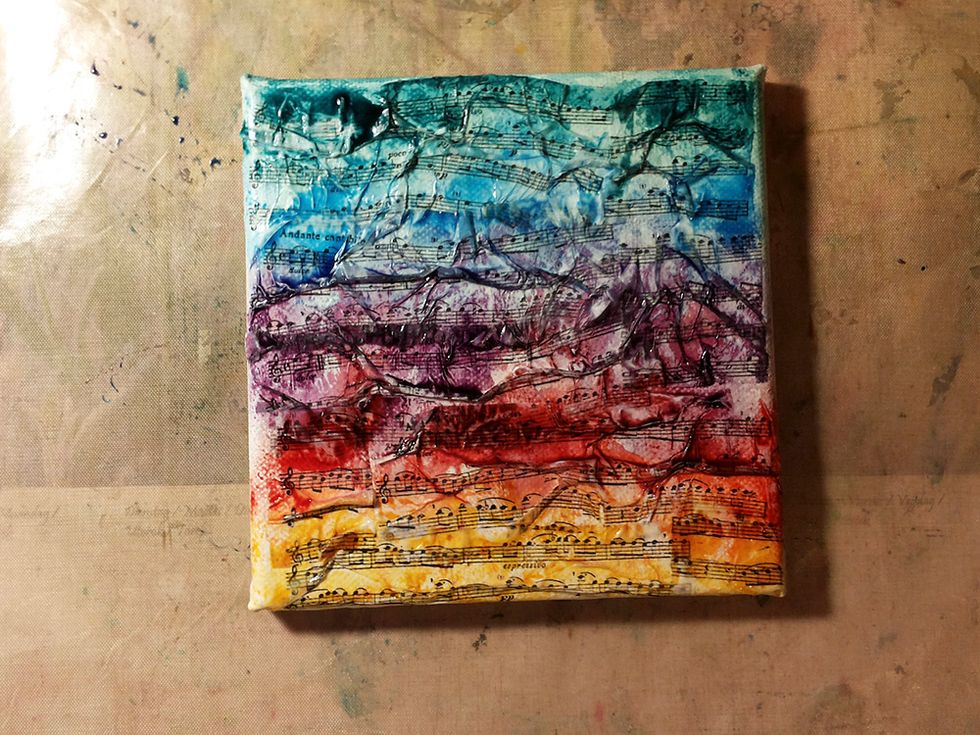 Let it dry.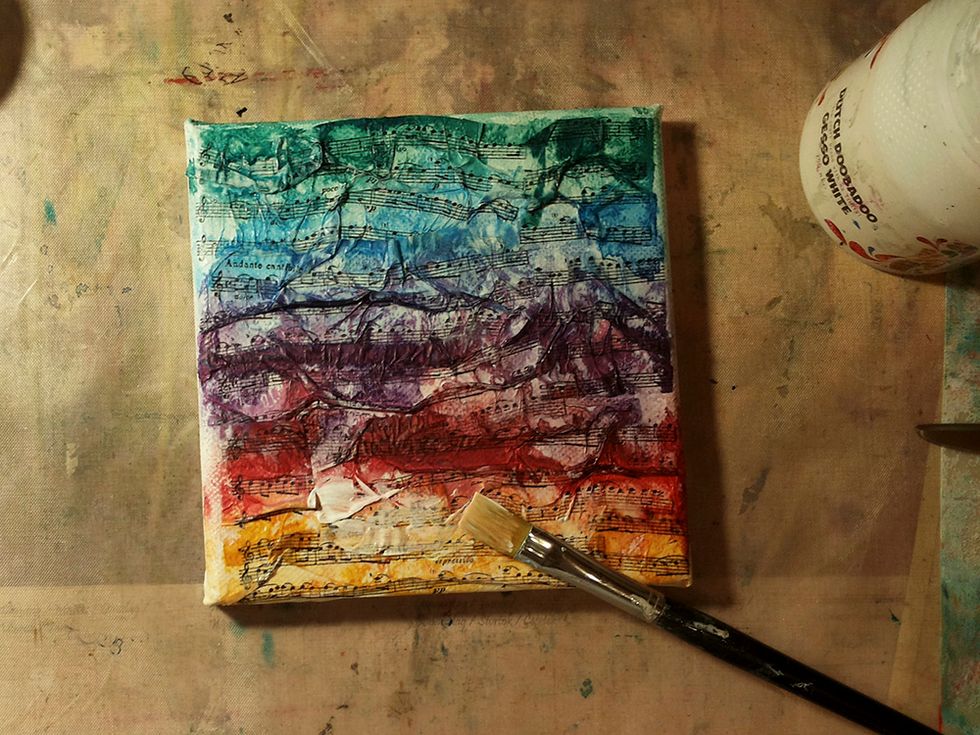 Add a layer of gesso.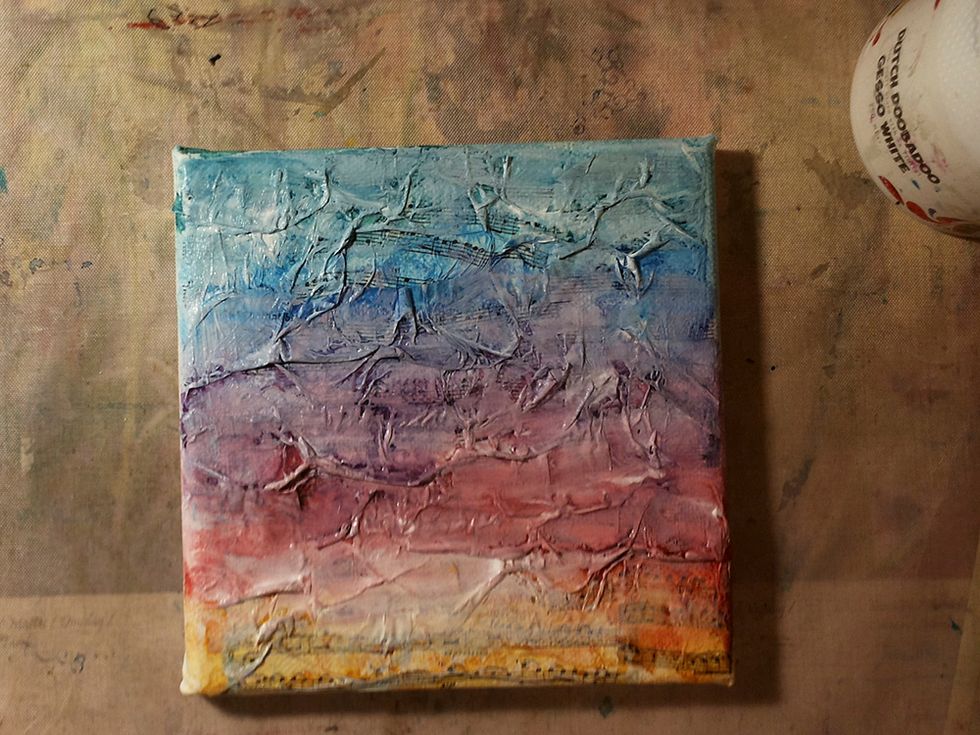 Let it dry.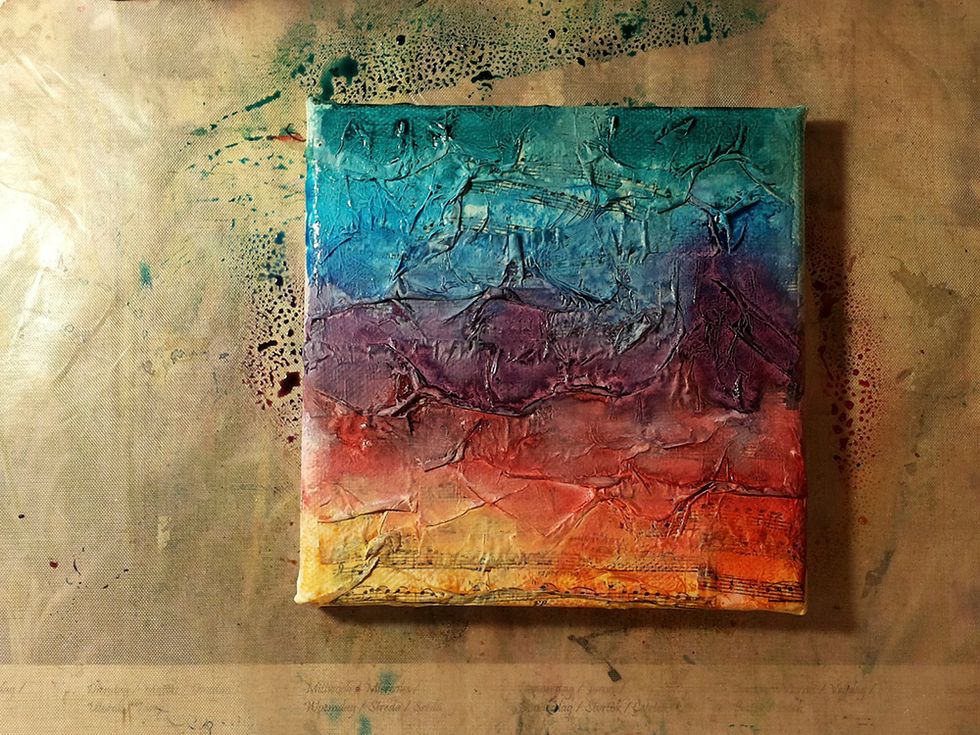 Add another layer of color with the same coloration sprays from Art Anthology.
Add some texture with the "Do the Polka" stencil and modeling paste.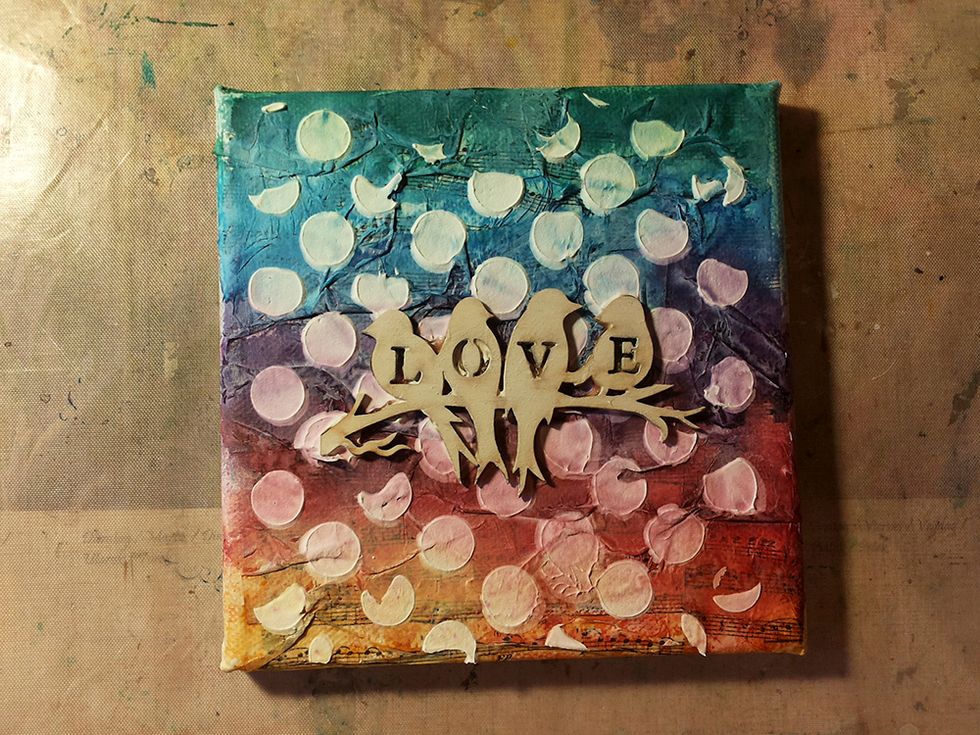 Adhere the lovely birdie wood veneer from Melissa Frances.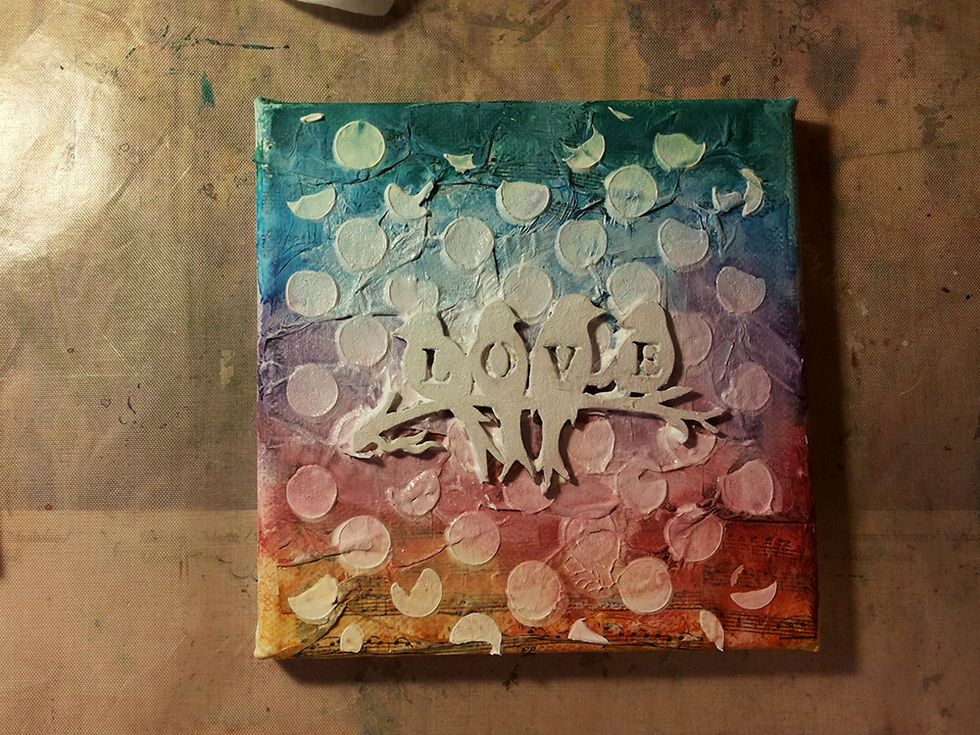 Cover the embellishment with Gesso.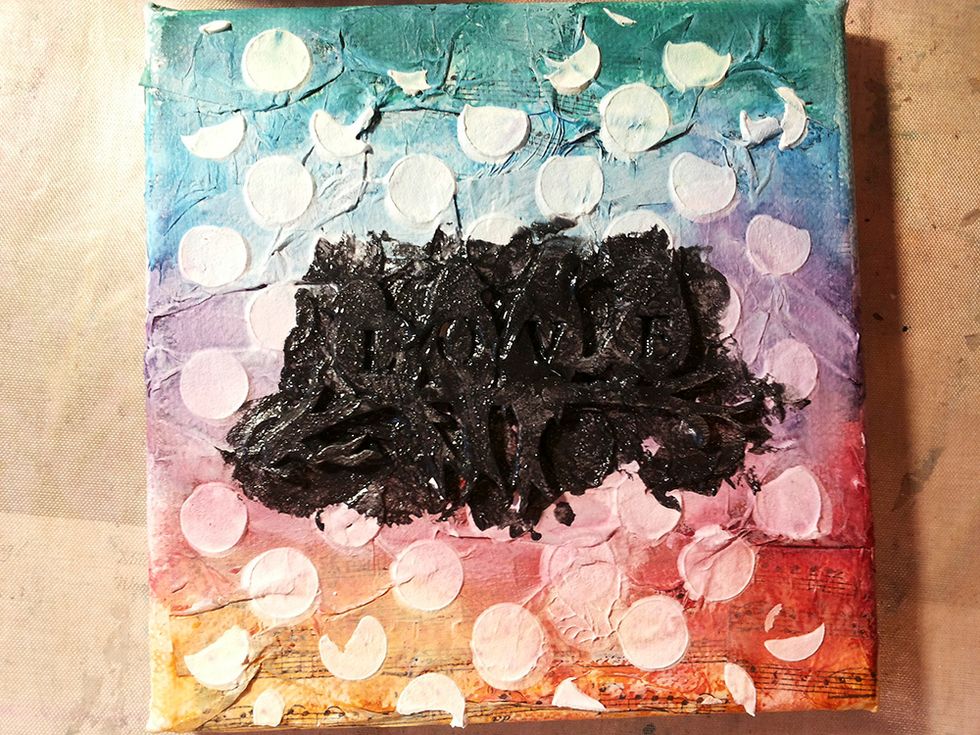 Paint it with Art Anthology Velvet Tuxedo and....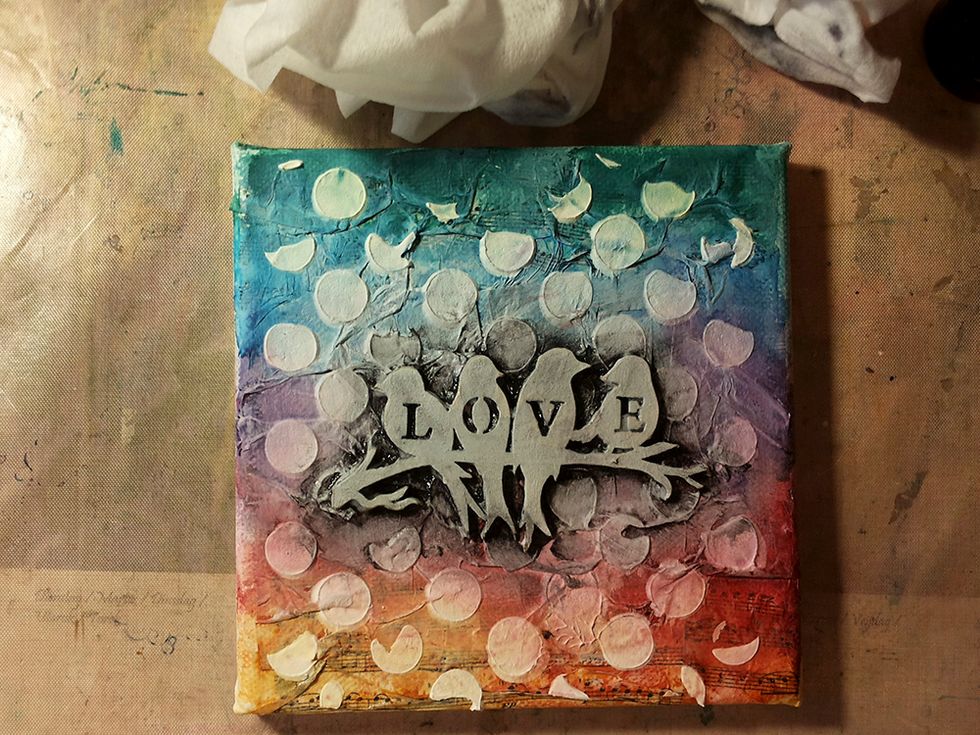 ... wipe it away immediately with wet wipes.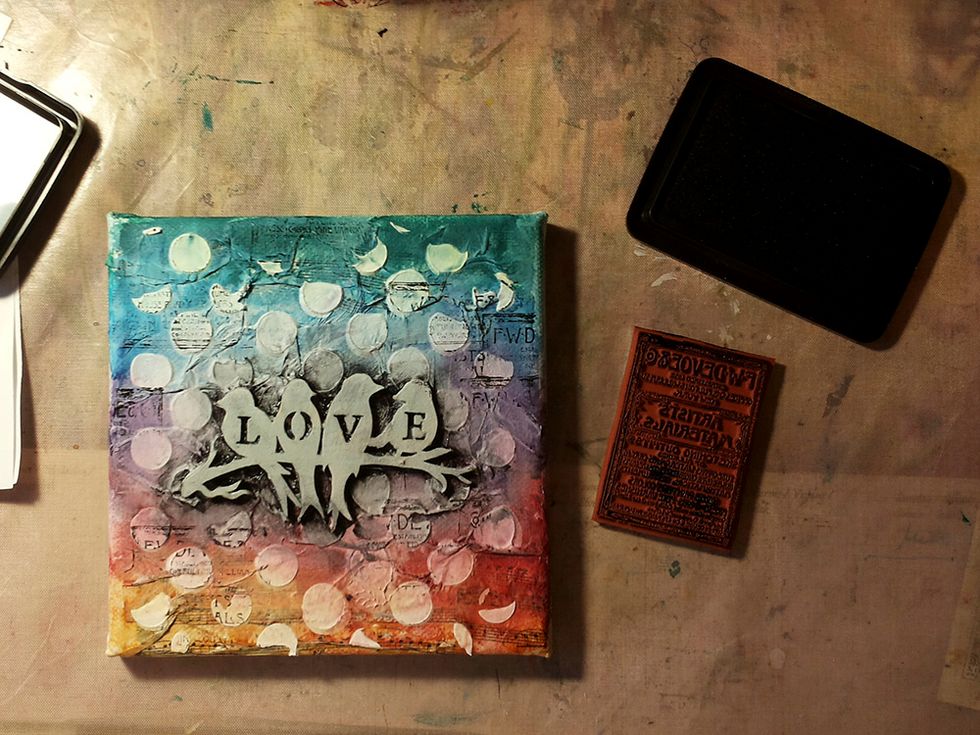 Add some more texture with a poster stamp and black ink.
The creator of this guide has not included tools
Art Anthology
Art Anthology is a manufacturer of dimensional mediums.\n\nCome chat with us in our Facebook Group: Art Anthology Adventures in Art