How to create a mixed media canvas banner
Create this super cute and easy home decor piece using the Gelli Plate from Gelli Arts!
42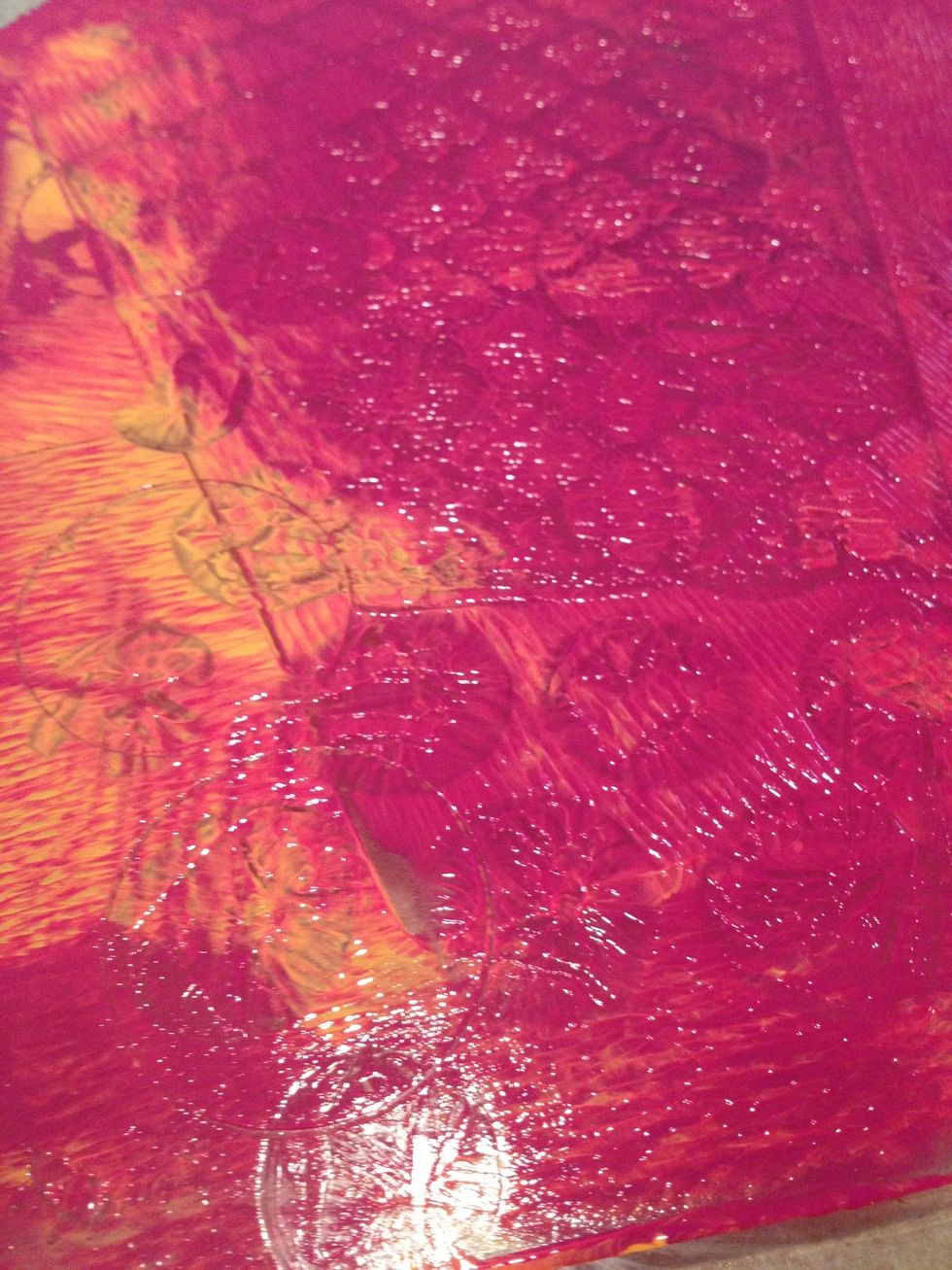 Prepare your gelli plate by adding acrylic paint with a brayer, then pressing some texture into it. I used bubble wrap, the top of a paint cap, a stencil, and a plastic fork.
Continue to do these same steps, adding different paint colors and textures for each piece of fabric. It's not necessary to clean the gelli plate between prints. It will pick up traces and look neat.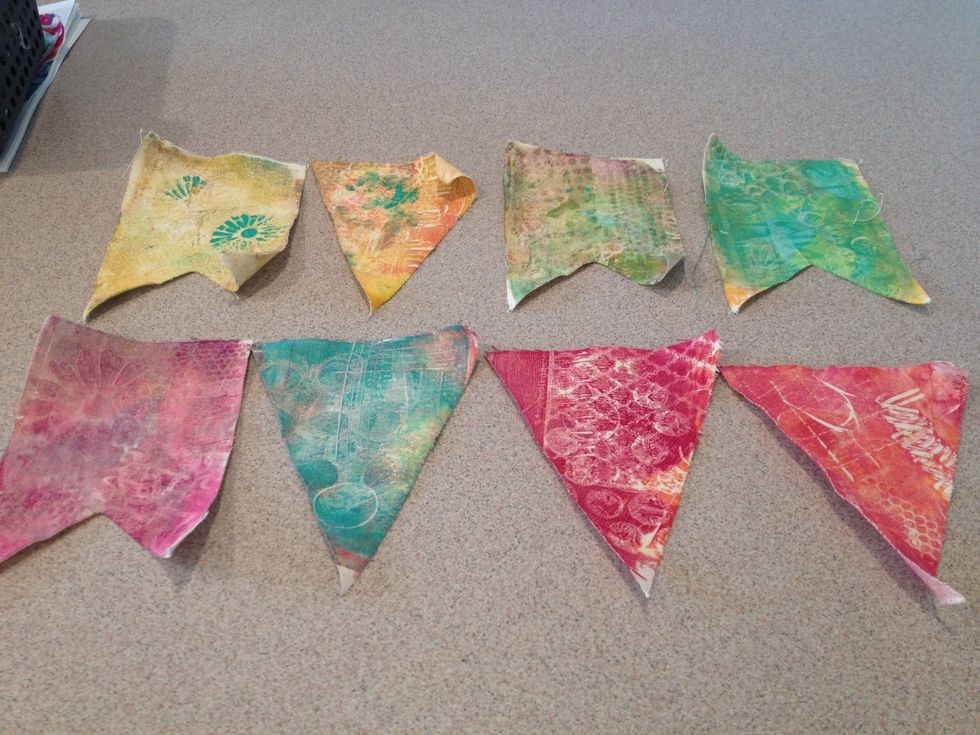 These are my finished pieces. The edges have curled a bit, so I'm going to iron the backside of these so they lie flat.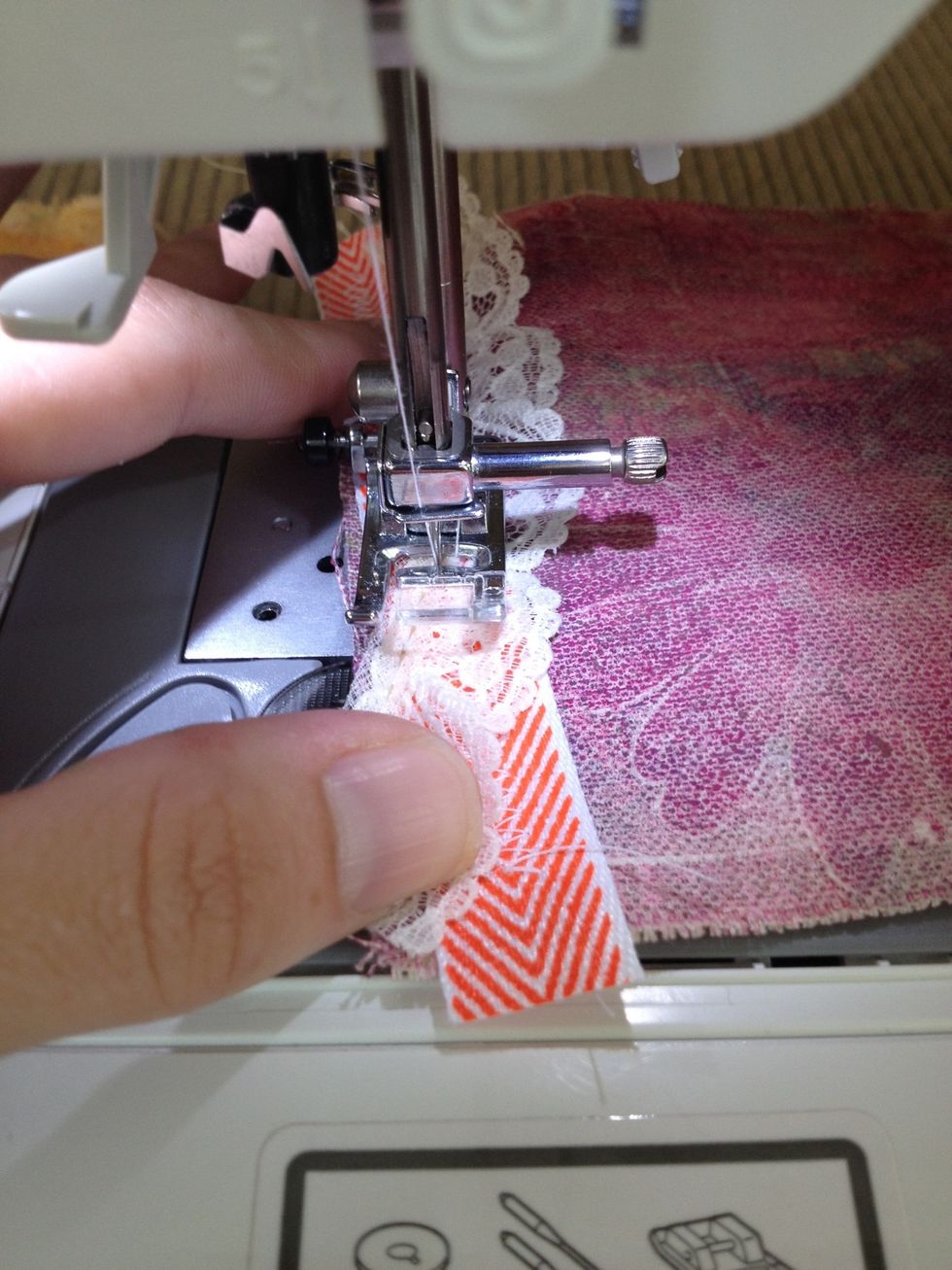 Using my sewing machine I attached some trims to the top pieces. This doesn't not have to be perfect, I am no seamstress so mine isn't :)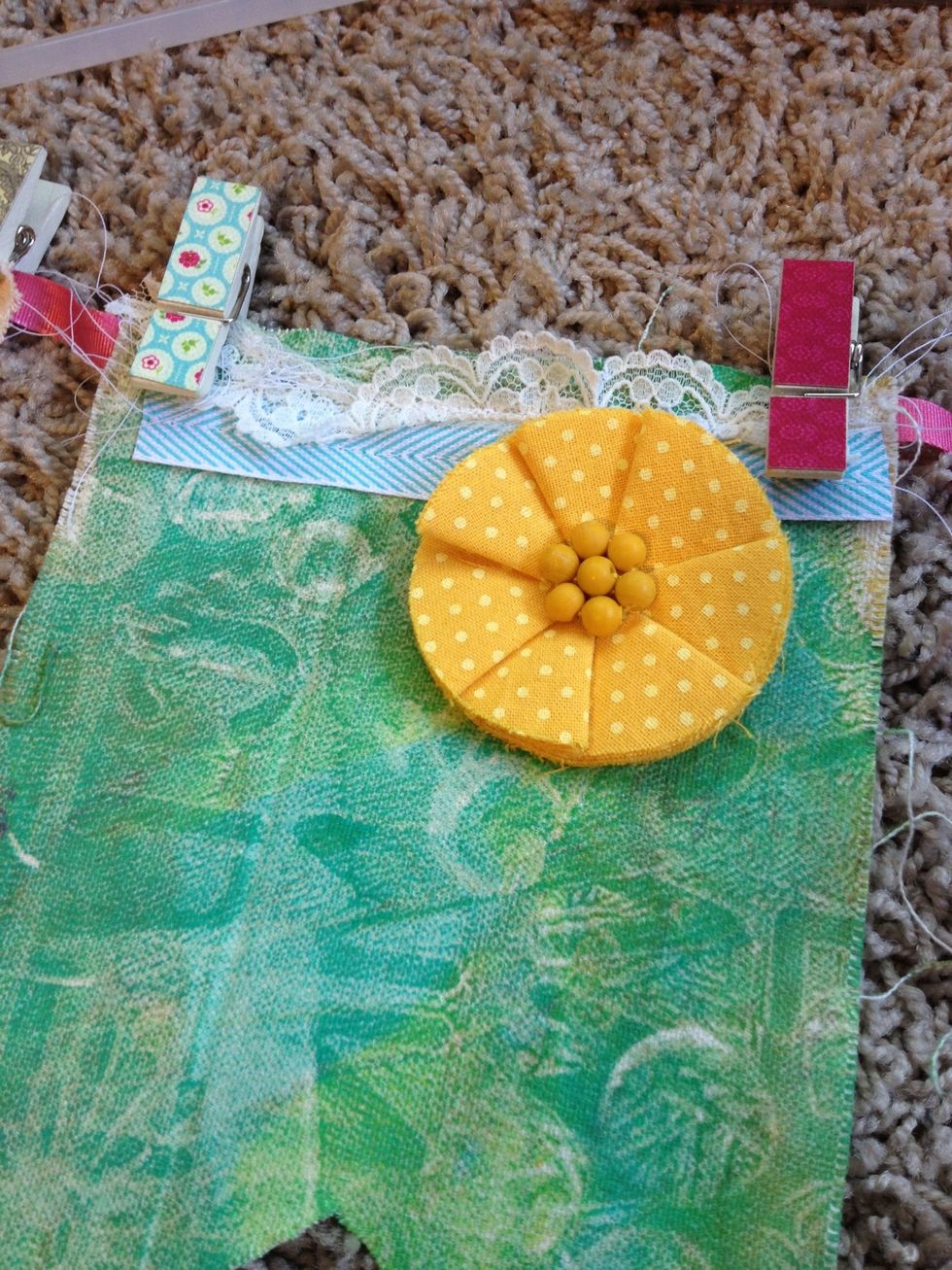 For the final steps I sewed a pink ribbon to connect all the pieces, then embellished the banner with the decorative clothespins and fabric flowers.
Finally, I stamped each pennant with an uplifting message
Here is the finished product hanging in my laundry room
To see more detailed pics, visit my blog at www.melsartjournal.wordpress.com
Muslim or light canvas fabric
Gelli plate
Acrylic craft paints
Stencils
Trims and ribbon
Clothes pins
Hot glue gun
Fabric flowers
Text stamps
Black Staz On ink pad
Sewing machine
Melissa Johnson
I am a self employed small business owner, mom to 5, wife, and artist. I love creating mixed media projects, art journaling, and scrapbooking.