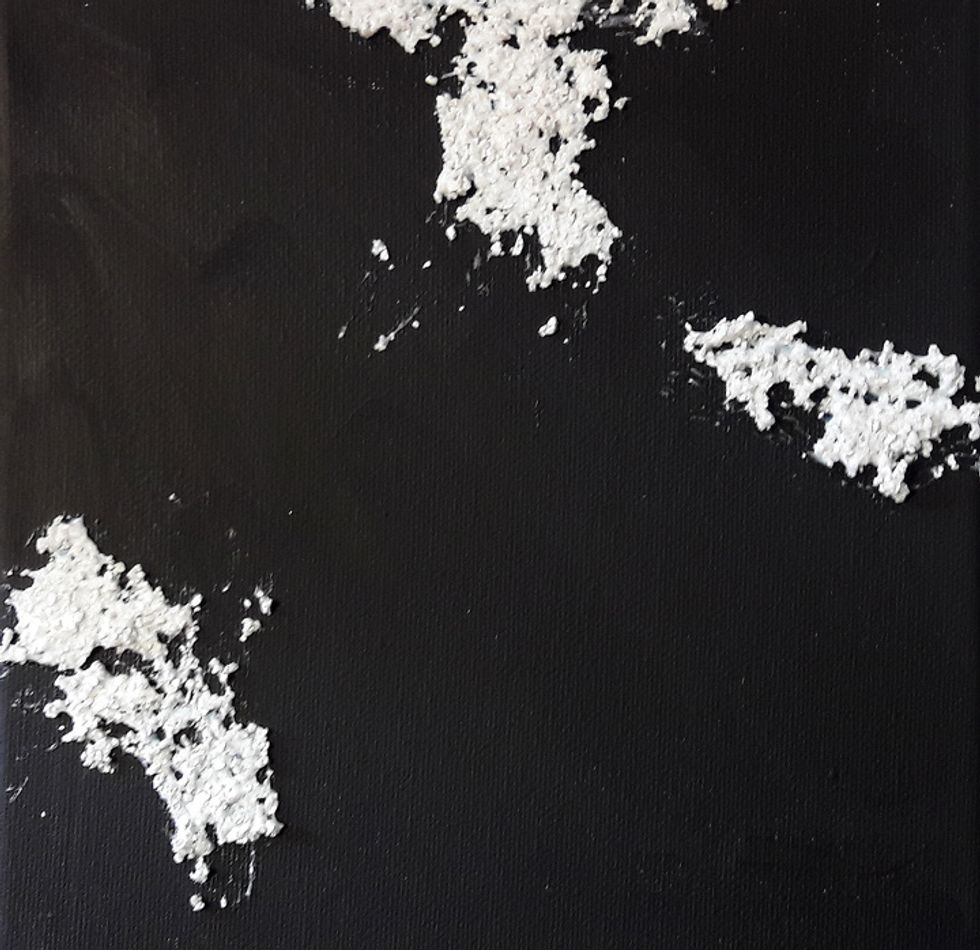 Paint canvas with black gesso. Add textured modeling paste.
Add more texture with modeling paste and stencils.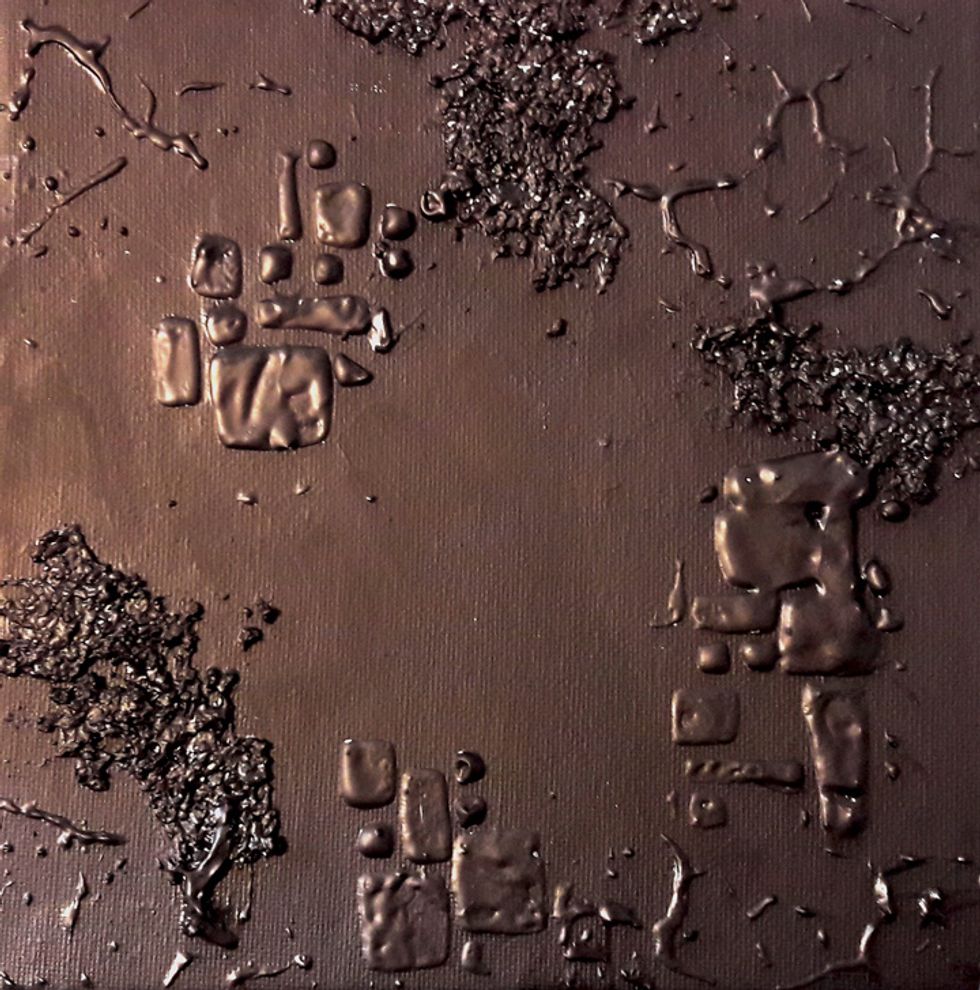 When completely dry paint over everything with black gesso.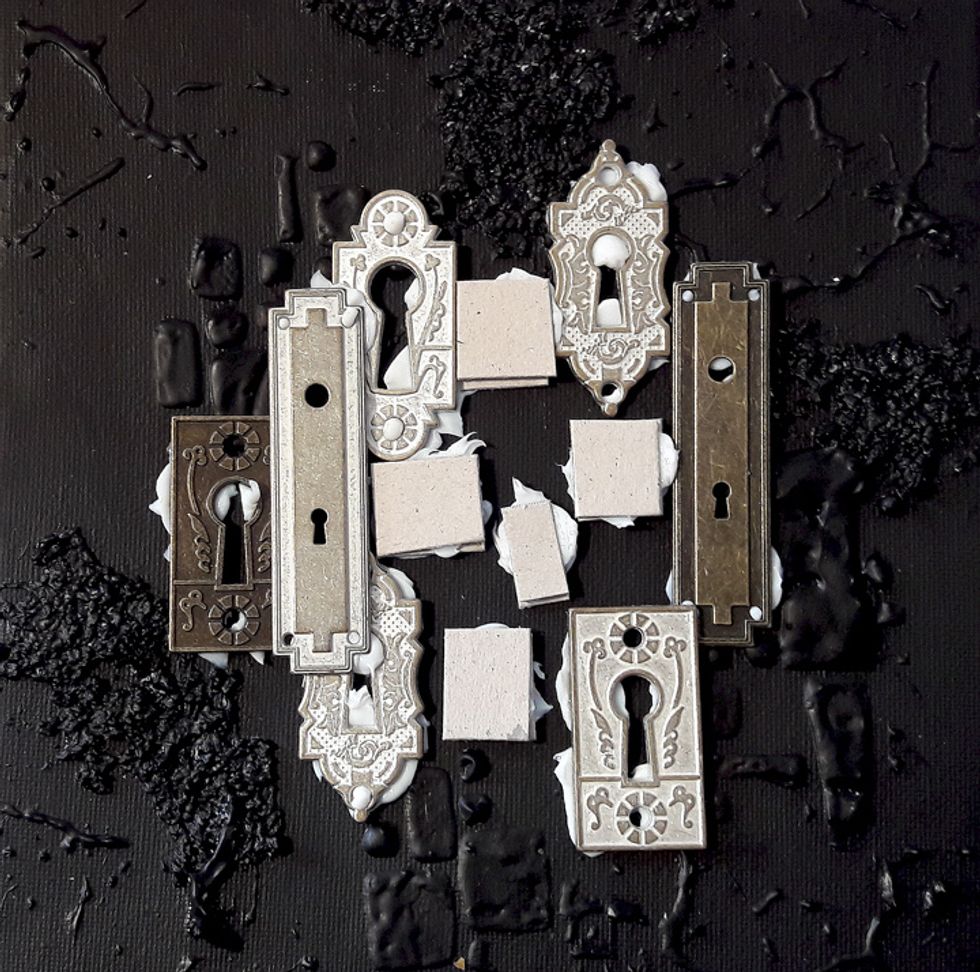 Adhere first layer of metal embellishments with heavy gel medium. Add chipboard squares in the center to add height for next layers.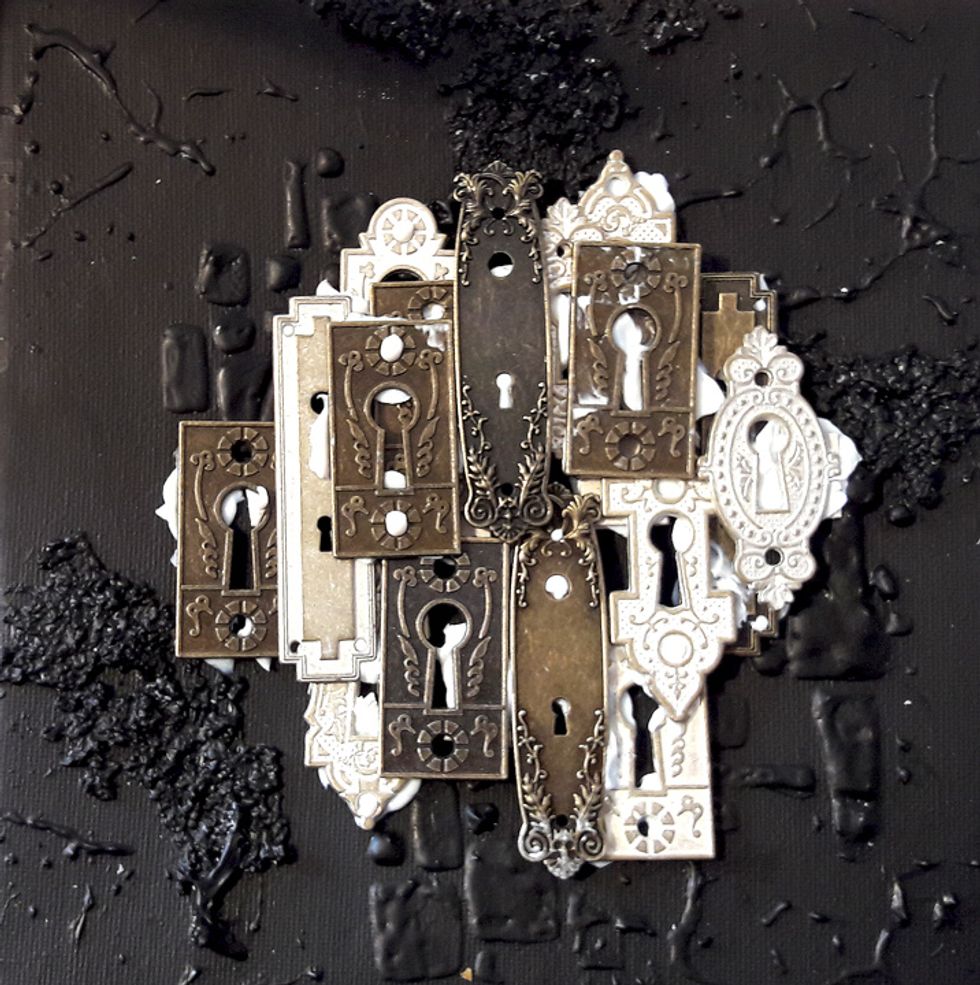 Add second layer of metal embellishments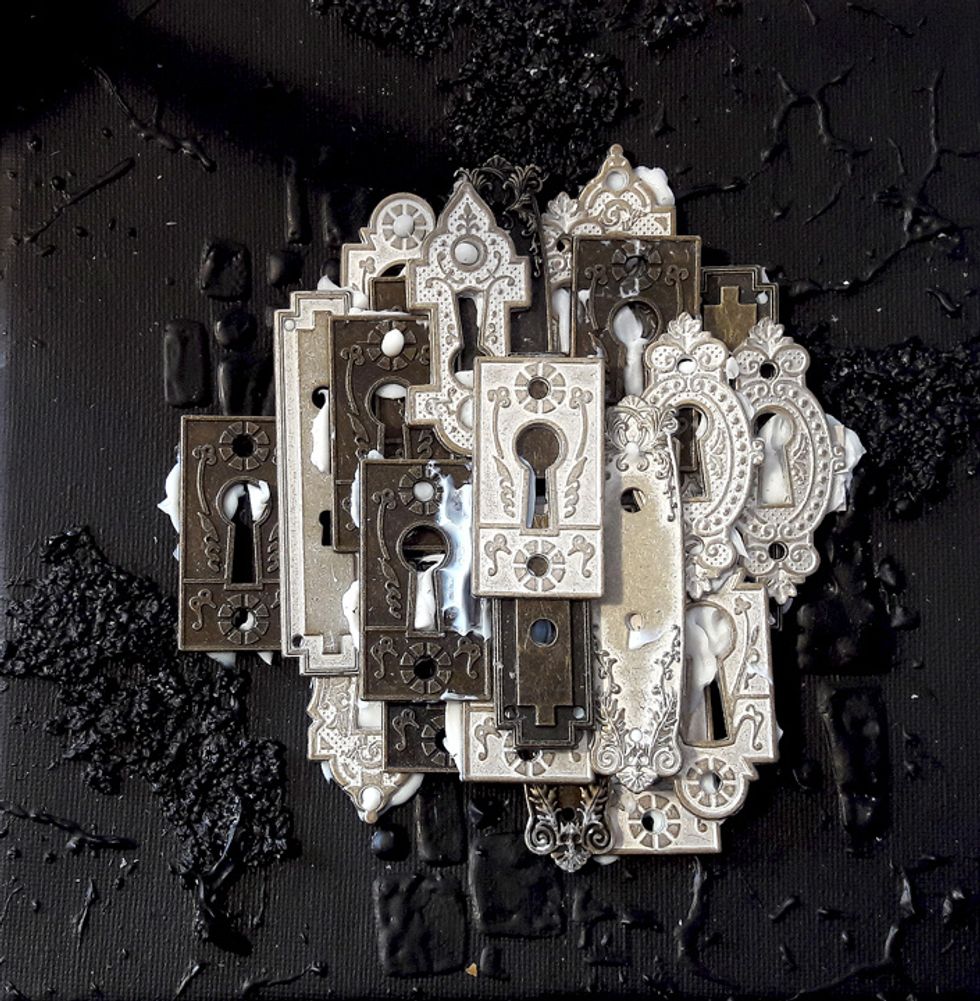 Add final layer of metal embellishments.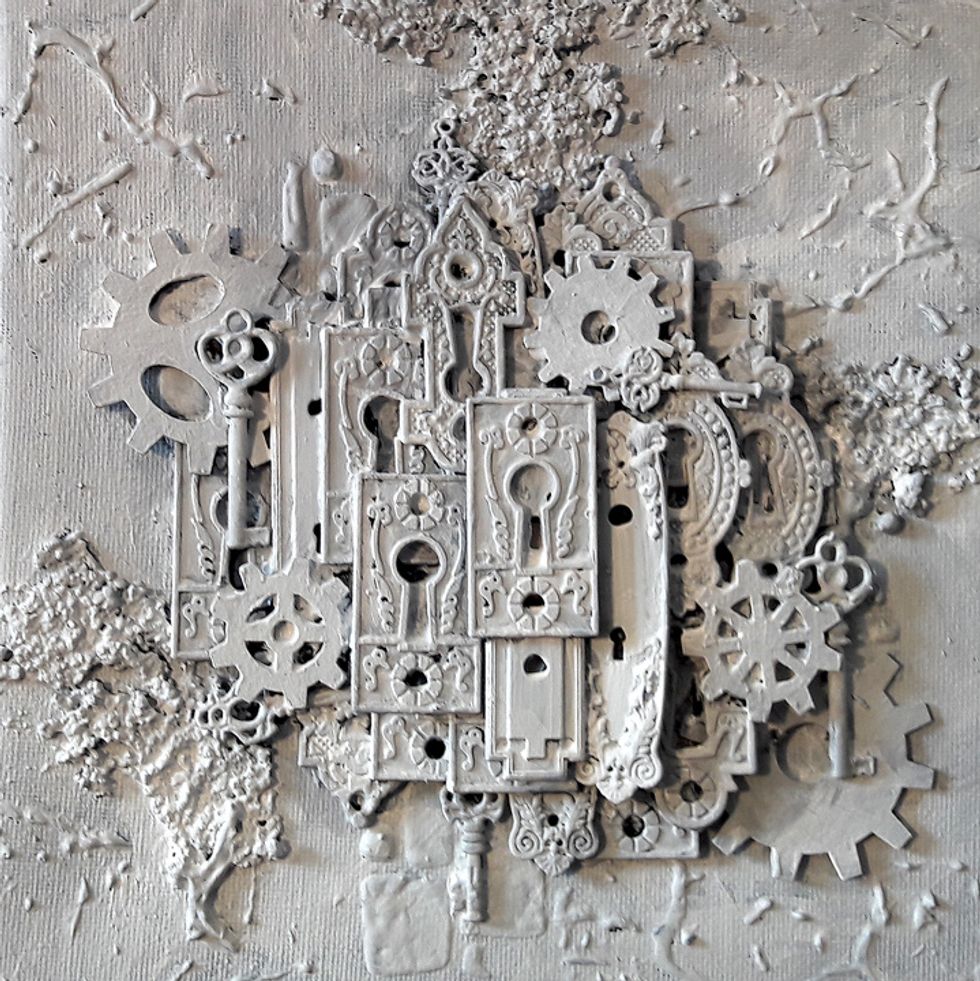 When dry cover everything with white gesso.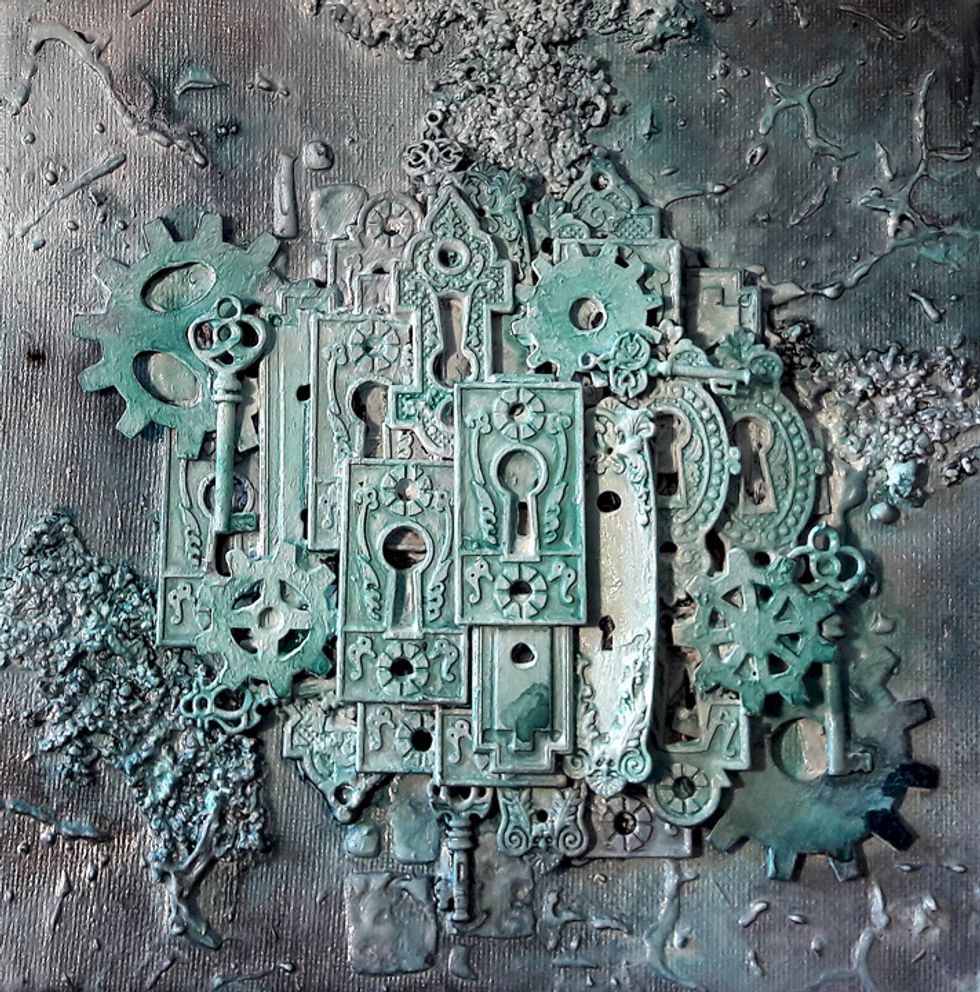 Spray canvas with ink sprays. Use green and turquise shades.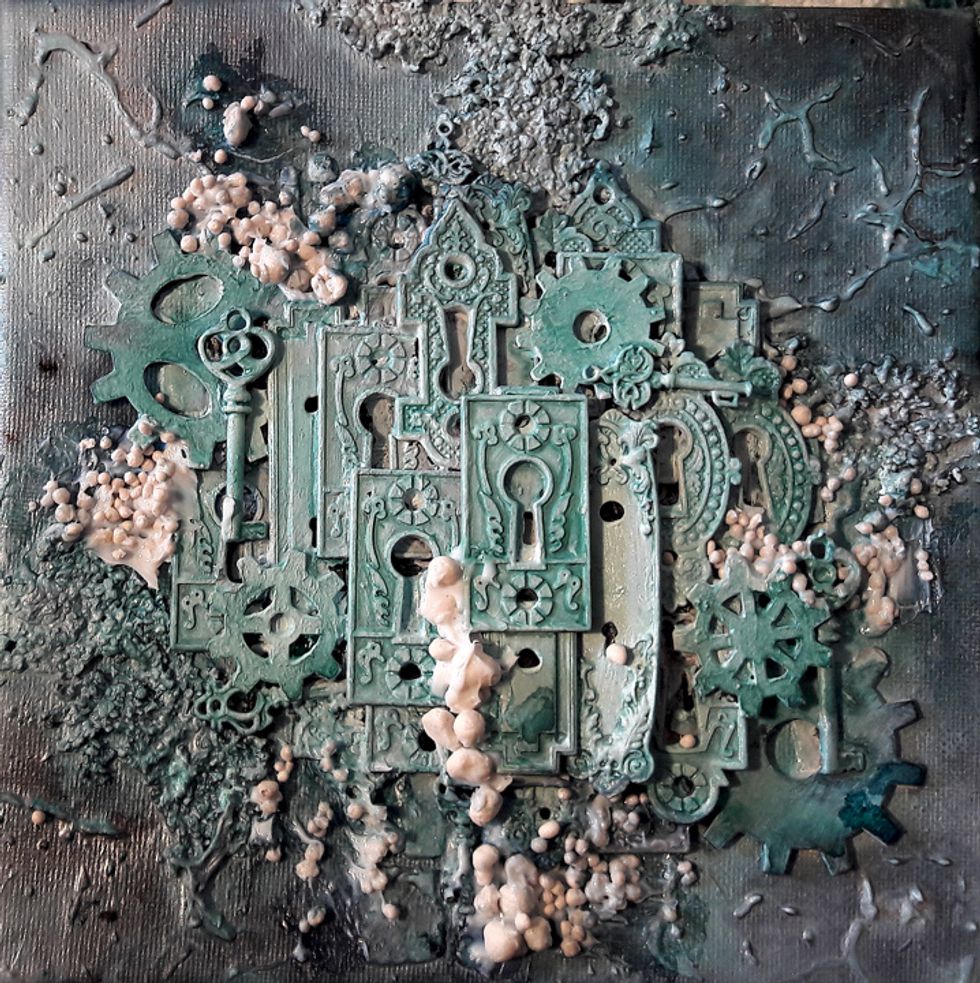 Add 3d Balls with heavy gel medium.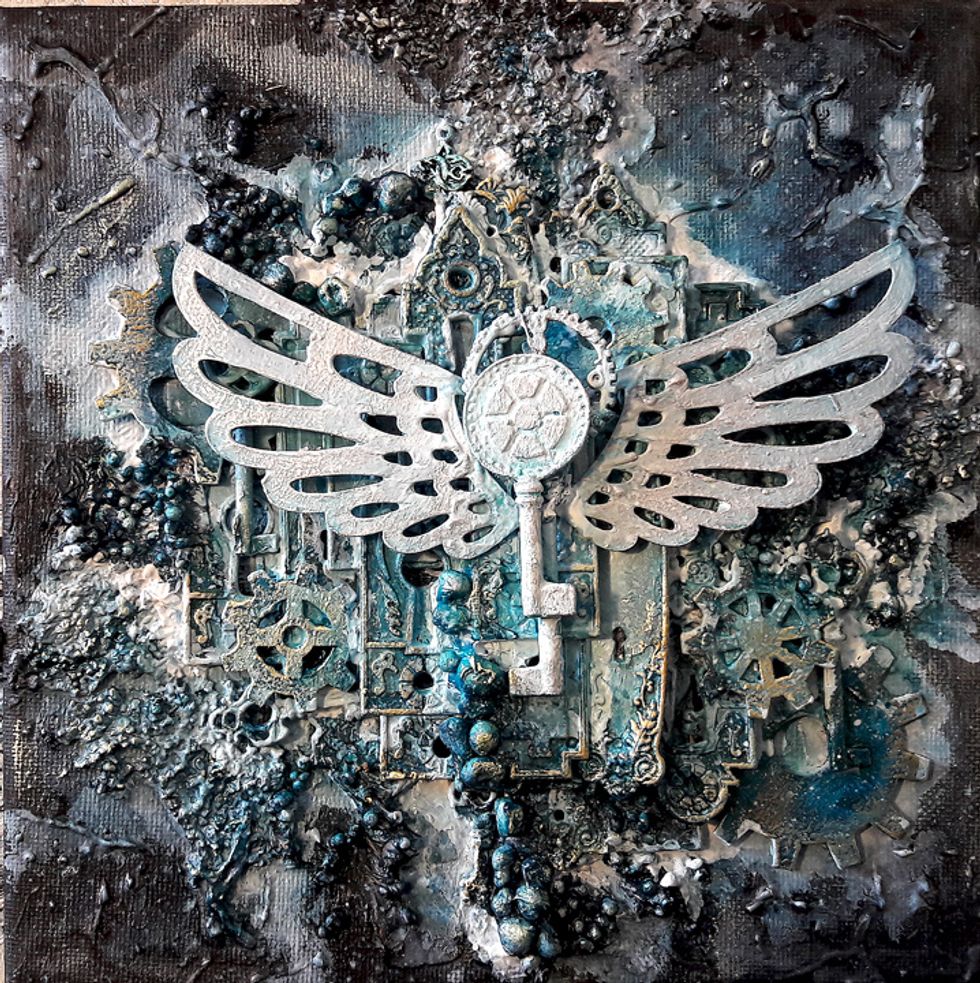 Spray on canvas until it's covered. Paint two keys and chipboard wings with white gesso. Adhere keys and wings to center of metal embellishments pile.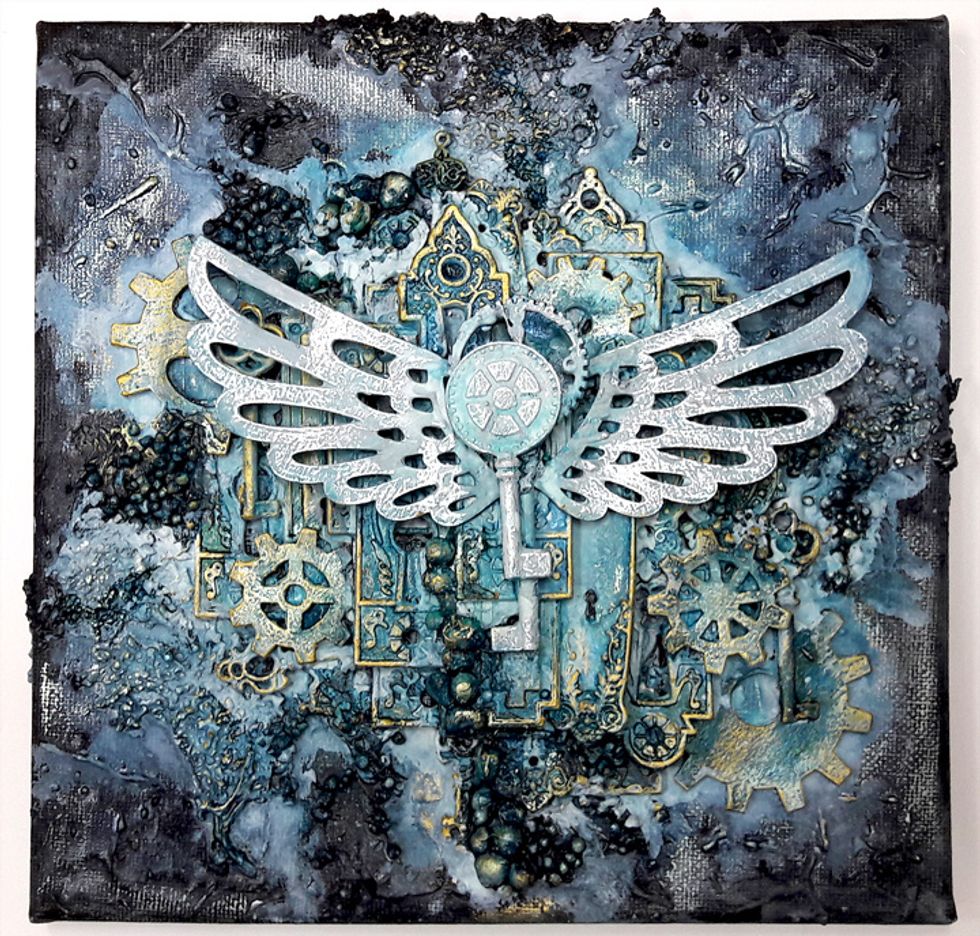 Spray with black ink spray along the edges of the canvas to add more depth.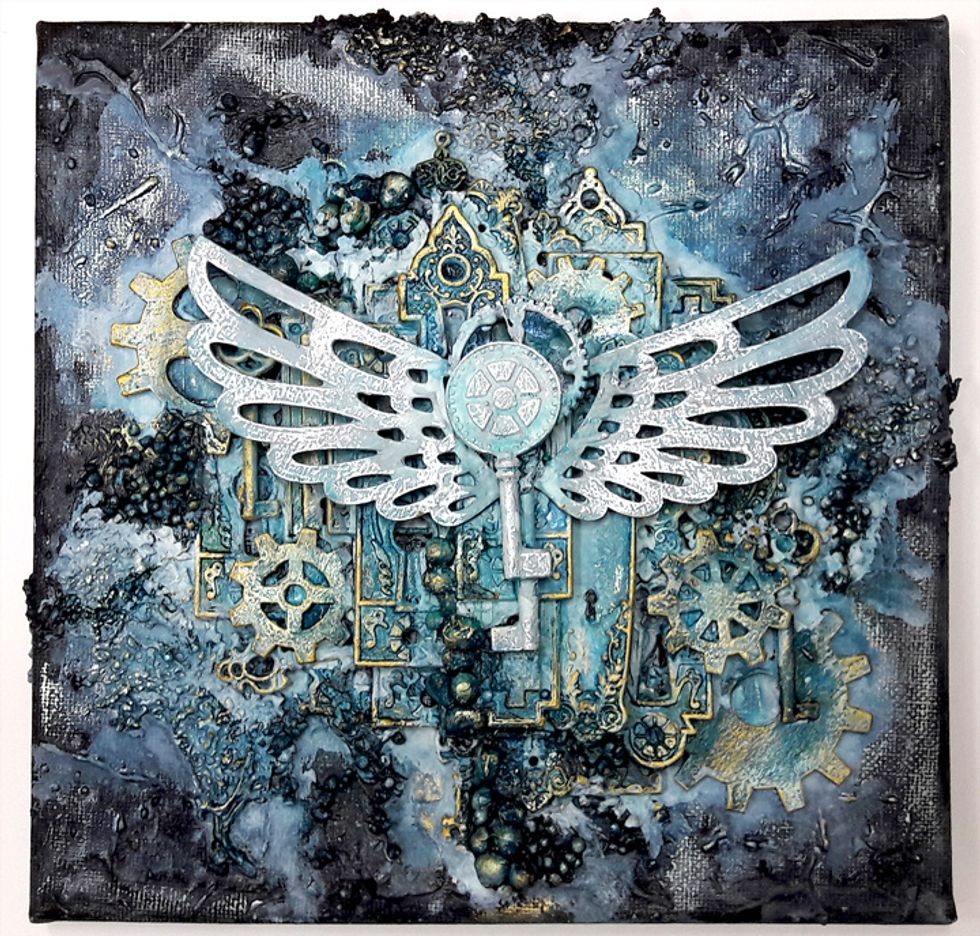 Add accents with Inka Gold paste.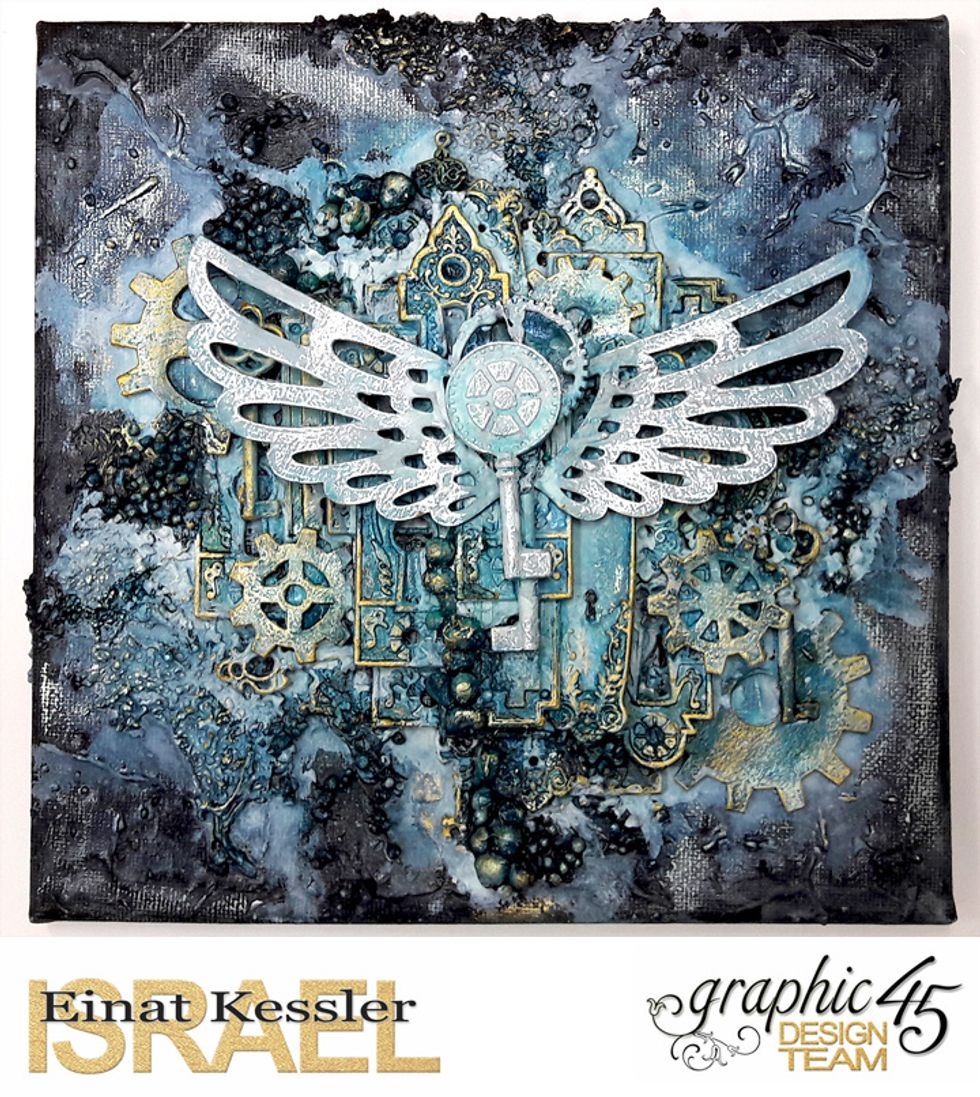 Now you have an amazing mixed media canvas to hang on your wall!
Black gesso
white gesso
8x8 canvas
Textured modeling paste
Stencils
Ink sprays
Metal Door Plates & Knobs by Graphic 45
Ornate Metal Keys by Graphic 45
Metal Clock Keys by Graphic 45
Ornate Metal Key Holes by Graphic 45
Chipboard wings
Inka Gold Paste
3D Balls
Regular modeling paste
Heavy gel medium